Warren 2020 Just Became Real, Y'all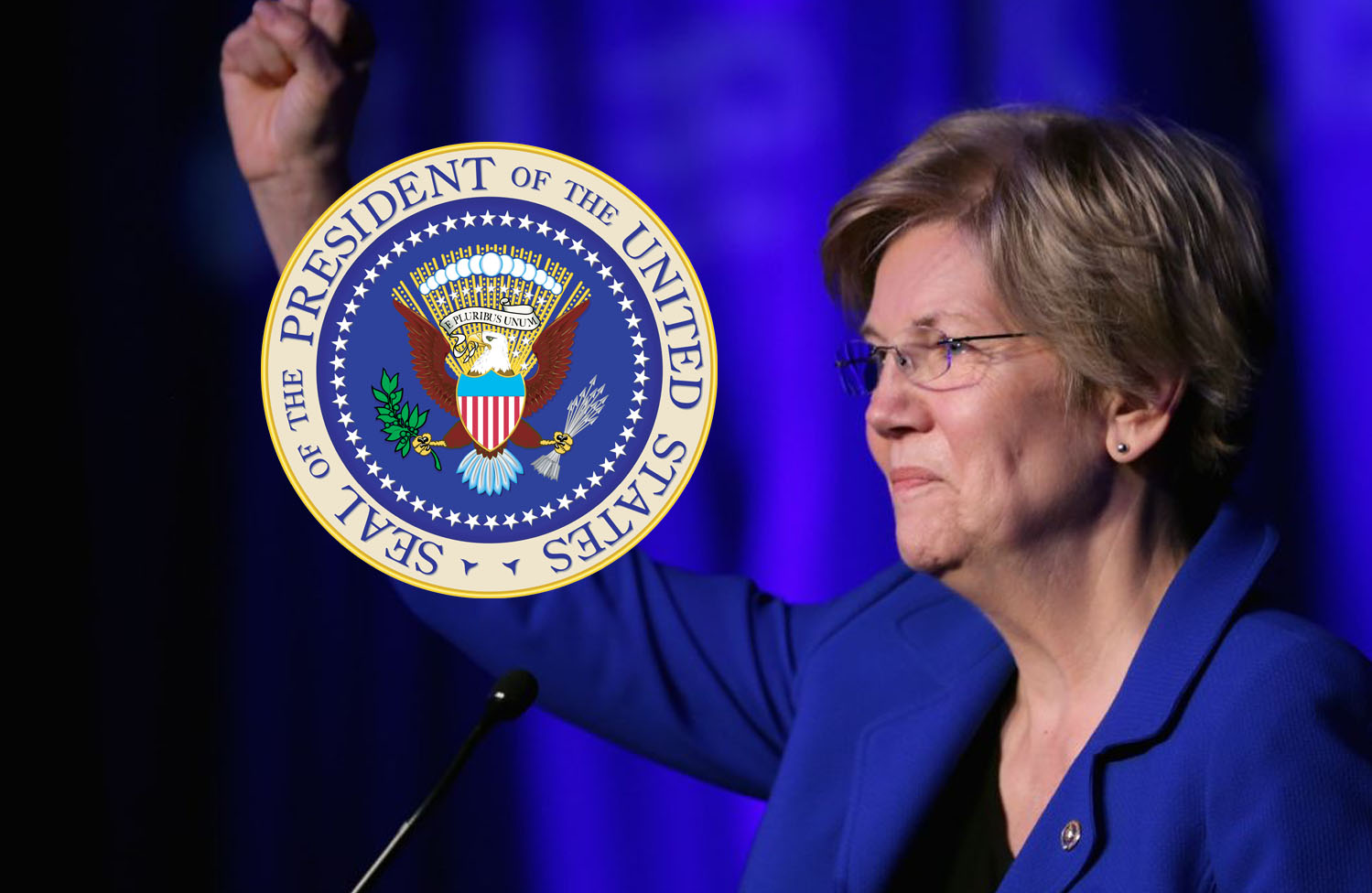 Well, friends, as the perennial wheel of the Trump administration heads into the latter half of its life, rumors surrounding who the potential candidates for the 2020 Presidential election might be, which have remained on a low-simmer on the back burner, are now being brought to medium-high heat, ready to boil. With the 116th Congress set to meet a few days after the new year, the "blue wave" will finally take its seats in the House and the Senate. In addition to this exciting news, parts of the United States federal government remain shut down at the behest of President Donald Trump who is displeased with the fact that no one seems willing to give him $5 billion to build a wall along the US-Mexico border. Regardless of one's opinions on the current administration, we are only a year or so out from the Iowa caucus, and this is personally my favorite time period because we, as Americans, have the unique pleasure of witnessing politicians from all political preferences attempt to guise their intentions for running for office. 
One such mystery candidate decided that she no longer wished to remain in the shadows as Massachusetts Sen. Elizabeth Warren announced Monday that, after months of speculation and videos explaining her alleged Native-American heritage, she is establishing an exploratory committee to pursue a 2020 White House bid for the upcoming election. For those of us less privy to jargon used in domestic politics, an exploratory committee is a collective of individuals tasked with determining the candidacy of potential candidates running for an elected office. 
"Exploratory, draft or "testing the waters" committees are formed solely for the purpose of determining the feasibility of an individual's candidacy for office. The activities of exploratory committees may include polling, travel, and telephone calls to determine whether the individual should become a candidate."

–DC Official Code § 1-1101.01(6)(B)(vi))
Warren is the first Democrat to actively pursue candidacy for the upcoming election following her recent announcement. Warren informed supporters early Monday morning with a crisp email, nearly 13 months ahead of the Iowa caucus. In the email, Warren detailed her master plan to form an exploratory committee, which will allow her to fundraise and hire staffers before she formally announces she is running for office. In addition to the email that went out, Warren released a video that erred on the side of "anti-Wall Street" according to the New York Times. 
Warren's email said:
"I've spent my career getting to the bottom of why America's promise works for some families, but others, who work just as hard, slip through the cracks into disasters. And what I've found is terrifying: there aren't cracks families are falling into, they're traps. America's middle class is under attack. But this dark path doesn't have to be our future. We can make our democracy work for all of us. We can make our economy work for all of us."

–Sen. Elizabeth Warren (MA-D)
In addition to the mounting anticipation preparing to kill each and every one of us as we approach another election system, other possible Democratic candidates all claim to be deliberating, contemplating, pondering, chewing, and some other verb ending in "-ing" about whether they plan on running in 2020. Following the aftermath of his defeat in the Senatorial race in Texas, Beto O'Rourke previously told media outlets that he had little to no interest in running for president. He told reporters that when he ran for Senate, he was "100 percent focused on our campaign, winning that race and then serving the next six years in the United States Senate," but given that the outcome wasn't in his favor, Republican incumbent Ted Cruz retained his seat, O'Rourke continued to say that now he is "thinking through a number of things." When a Politico reporter asked if O'Rourke's position on 2020 was any different than it was before the midterms, he said "yeah, yeah it is."
"People are motivated by him as a political leader and a human being. He is authentic, and luckily, authentically cool. For him to play air drums to the Who or skateboard is both authentic and cool. People want to hang out with him."

–Jim Messina on Beto O'Rourke, NBC News 
As for who will actually run for the Democratic presidential slot, no one knows for sure, but Sen. Warren has laid more groundwork than her fellow comrades. 
ROKU Stock On A Surge After Its Head-Turning Q2 Results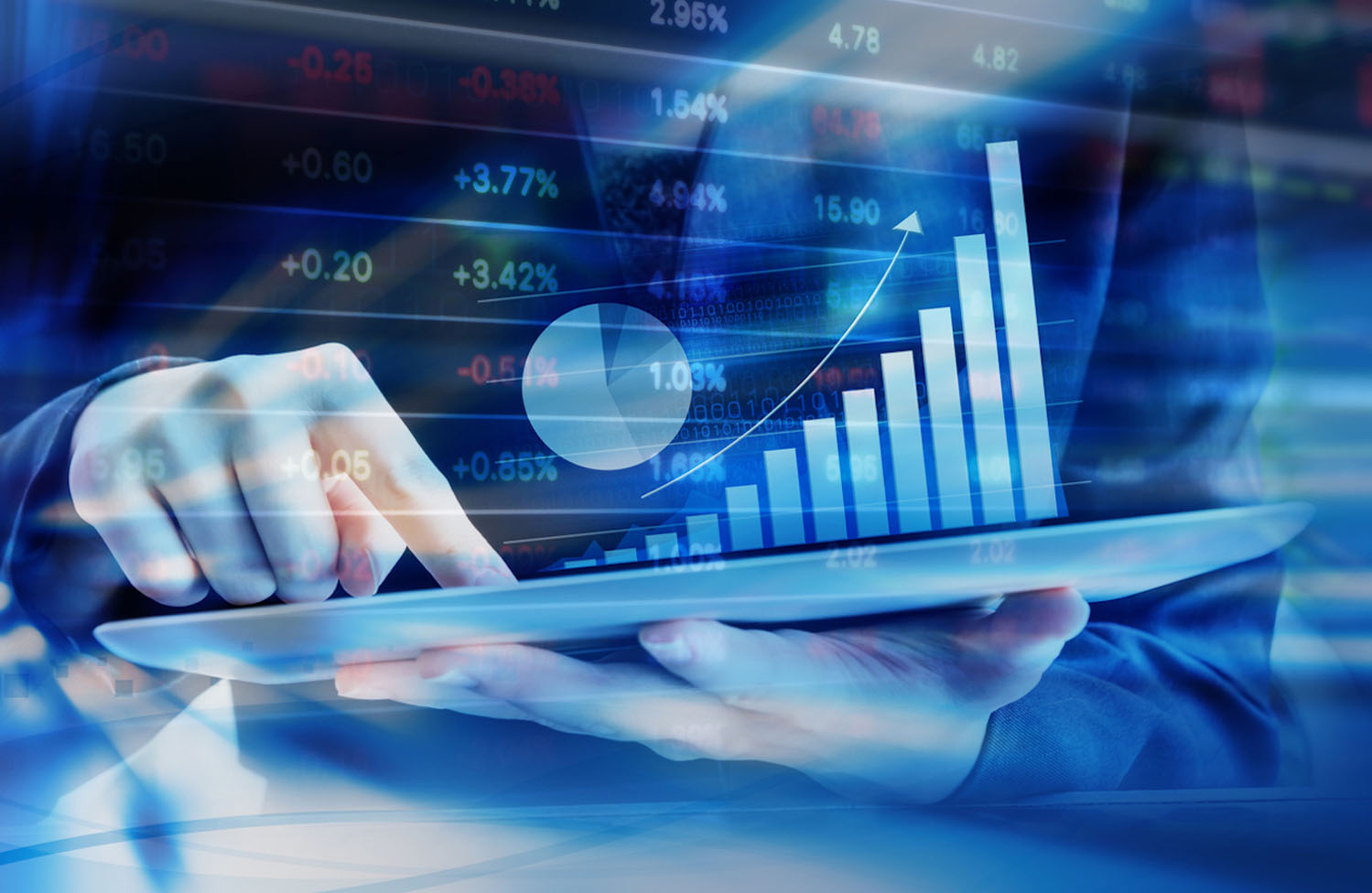 Roku Inc (NASDAQ:ROKU) stock, the video-streaming pioneer is performing quite well in the Wall Street. The company is expected to go even as high as $150 as projected by analyst Laura Martin. More and more advertisers are using the platform instead of the traditional television for advertising their products and services.
An increased number of people are skipping video ads on television. Martin continues to keep ROKU stock as one of the top picks for mid-cap companies this year seeing the potential of a further stock price increase.
Blockbuster Earnings
The platform's popularity which is measured by variables like audience count, usage and average revenue per user increased greatly resulting in a humungous growth. Last week, the stocks of the company rose by 25% post the impressive performance in yet another quarter.
The revenue reported a rise by 59% in Q2, 86% of which was due to a surge in the revenue generated through the platform. While a few years earlier, the revenue was dominated by the sales of the low-margin device, now over two-thirds of the total revenue is contributed by the Roku platform which is a high-margin business.
Related Stock Price Articles
Does The Future For Shopify Stock Price Look Bright?
Snapchat Stock Price Jumps Above IPO price After One year: Bullish Signal For Tech Stocks?
ROKU Stock Price Hits Another All-Time High On Earnings Optimism
Currently, the count of active accounts on the Roku platform stands at 30.5 million users, while the content streamed is for a total of 9.4 billion hours. Considering these figures and the number of days in the quarter, i.e. 91 days, the average consumption can be totaled to 3.4 hours per day per account. The consumers are not only using low-cost devices but are also buying the now available smart TV with the factory-installed operating system of Roku.
While, Needham analyst, Laura Martin had been a keen supporter or Roku's stock even before its bullish phase, even the cautious ones are now of the buying opinion – take for example Stephens' and Rosenblatt's analysts have changed the stock from neutral to buy last week.
To make matters even better, the media giants are also amidst the process of launching new streaming services. This, coupled with the rapid growth of Roku is what made the $150 stock price appear realistic when the stock had started the year at just $30. The future of the company definitely appears brighter than ever.
Stock Price Friday Morning Update – August 16, 2019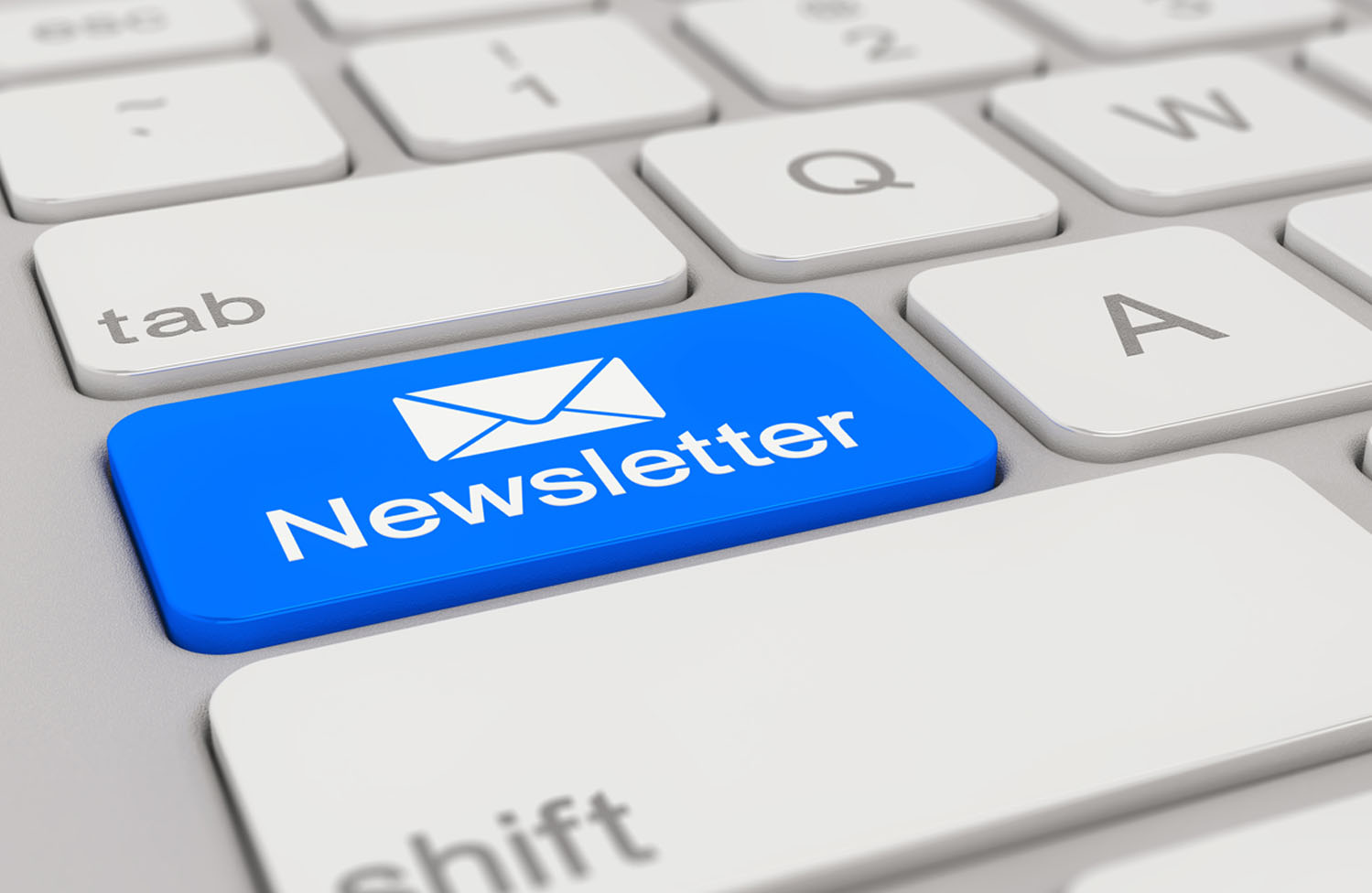 The Future Of Drug Delivery Has Biotech Investors Focusing On One Small Company
With a wave of groundbreaking products in the pipeline, biotechnology could be poised to keep churning higher for the foreseeable future. But how can you get in on the ground floor of the next big wave in biotech?
---
Will This New Trend In Tech Bolster Big Opportunities For Investors?
It is undeniable how on-demand is changing the world around us as we know it. No matter which business segment you belong to, chances are that someone in your industry will be thinking about investing in the on-demand market. So how can people capitalize on this new trend?
---
What's Lying Ahead for Sohu.com (SOHU) After The Recent Developments
Sohu . com (SOHU) investors face a gloomy future after the stock of the Chinese company dropped to a new low in 16 years after it reported disappointing financial results last week. This is the first time since the spring of 2003 that the stock has sunk that low to trade in single digits.
What's Lying Ahead for Sohu.com (SOHU) After The Recent Developments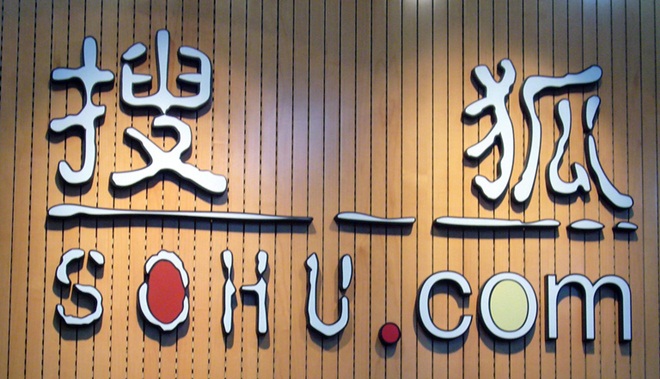 Sohu.com (SOHU Stock Chart) investors face a gloomy future after the stock of the Chinese company dropped to a new low in 16 years after it reported disappointing financial results last week. This is the first time since the spring of 2003 that the stock has sunk that low to trade in single digits.
Sohu reports $474.8 million in revenue in Q2
In the just-announced Q2 2019 financial results the company reported revenue of around $474.8 million in the quarter which is a 2% decline from what was reported a year ago but it is a 10% sequential improvement. This is the fourth consecutive quarter that Sohu has posted a decline in year-over-year top-line although the pace has moderated with each passing quarter.
Things were not good equally for the subsidiaries that it spun sometimes as they also experienced a drop in their stock. Changyou.com (CYOU Stock Chart) and Sogou (SOGO Stock Chart) which represent Sohu's gaming and search operations respectively equally tumbled last week hitting new lows despite the segments reporting an increase in revenue.
Q2 revenue within company projections
The company's quarter did not appear to be disappointing since the reported revenue of $474.8 million was within the company's projection of revenue between $469 and $494 despite falling short of Wall Street estimates. The adjusted net loss of $50 million reported was better than the projections of a loss of between $60 million and $70 million in the quarter.
---
Trending Stock Price Articles
Special Delivery! On-Demand Tech Companies Hit Billion-Dollar Valuations; Here's How Investors Can Capitalize In The Market
3 Biotech Stocks In Focus As Cancer Treatment Heats Up
3 Cancer Related Stocks to Watch Right Now
---
The future for Sohu seems to be uncertain as it continues to perform unsatisfactorily. For instance, in the past year, the company saw its leading advertising revenue dip by 29% despite its Changyou-driven online gaming and Sogou-led search revenue increasing by 3% and 2% respectively.
For the third quarter, the company has estimated its revenue to be between $445 million and $470 million which is a sequential drop. The company has forecast a 10% to 14% jump in top-line which will help in offsetting the 12% to 21% drop in advertising revenue and 6% to 17% dip in online gaming revenue.
Search Stock Price (StockPrice.com)