On Wednesday, May 6th Twilio Inc. (TWLO Stock Report) came out with a report recording a massive increase in its revenue in the first quarter of 2020. The shares rose more than 30% in just a few hours and peaked at 35% on May 7th making it a tech stock to watch. You may be wondering, what is a technology stock?
Let's break it down a little bit. The tech industry consists of companies creating products and services. Some examples of this could be cell phones, computers, and machinery. Like other stocks, how much revenue the company brings in based on how many people are using its products and services could impact the share price.
[Read More] Top 5 Things to Watch This Week
Twilio, a tech stock to watch, is a way for developers to implement communication into their sites using voice, video, messaging and more. The San Francisco based tech company was founded in 2008 by current CEO Jeff Lawson, Evan Cooke, and John Wolthuis. Many apps you may use every day implement Twilio.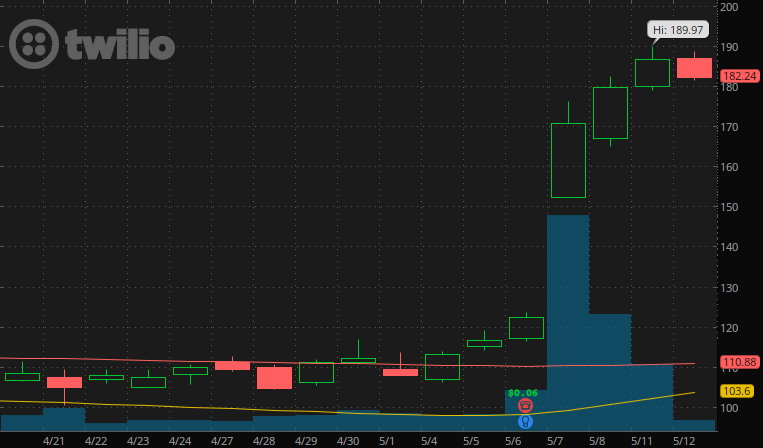 For instance, when you use Lyft and you contact your driver and vice-versa, Twilio's API is what allows this communication without actually showing each other's phone numbers and private information. Another example is SMS verification for password resetting and creating new accounts for different services.
Tech Stocks To Buy Or Sell: Twilio (TWLO)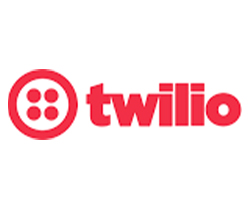 Now that we have a basic understanding about Twilio, let us discuss the financials of this tech stock to watch. Late market hours on Tuesday, May 5th, TWLO stock was trading at around $112 per share.
After this news, TWLO stock saw an increase of 35% trading around $172 a share as of May 7th. The report that was released included Twilio stating a loss of 68 cents a share on revenue of $364.9 million.
This is compared to Wall Street analyst estimates of a loss of 11 cents a share on revenue of $331 million. In a statement from Jeff Lawson, the CEO and co-founder of Twilio, he specified, "We delivered strong first quarter revenue growth of 57% year-over-year, as customers across industries turned to Twilio's customer engagement platform to accelerate their digital transformation efforts."
How The Coronavirus Made This Tech Stock More Relevant
Twilio is seeing this large increase in revenue due to more digital communication and mobile services being used. Services like Netflix and the e-commerce industry as a whole that use Twilio's API's are being used much more. Due to people making new accounts on new services, its SMS verification service is being used a lot as well.
Read More
In another statement from Jeff Lawson, he said "Our platform provides three things the world needs right now. Digital engagement, software agility, and cloud scale."
As services implementing Twilio continue to grow, so will Twilio itself. In the tech industry, the trend already seems positive for the company's revenue estimates for the rest of 2020. This can't be certain due to the unpredictable uncertainties caused by this virus and market volatility. For now, this could be one of the top tech stocks to watch right now. Could it continue to climb through the rest of the month?