Here's What You Missed 2/4/19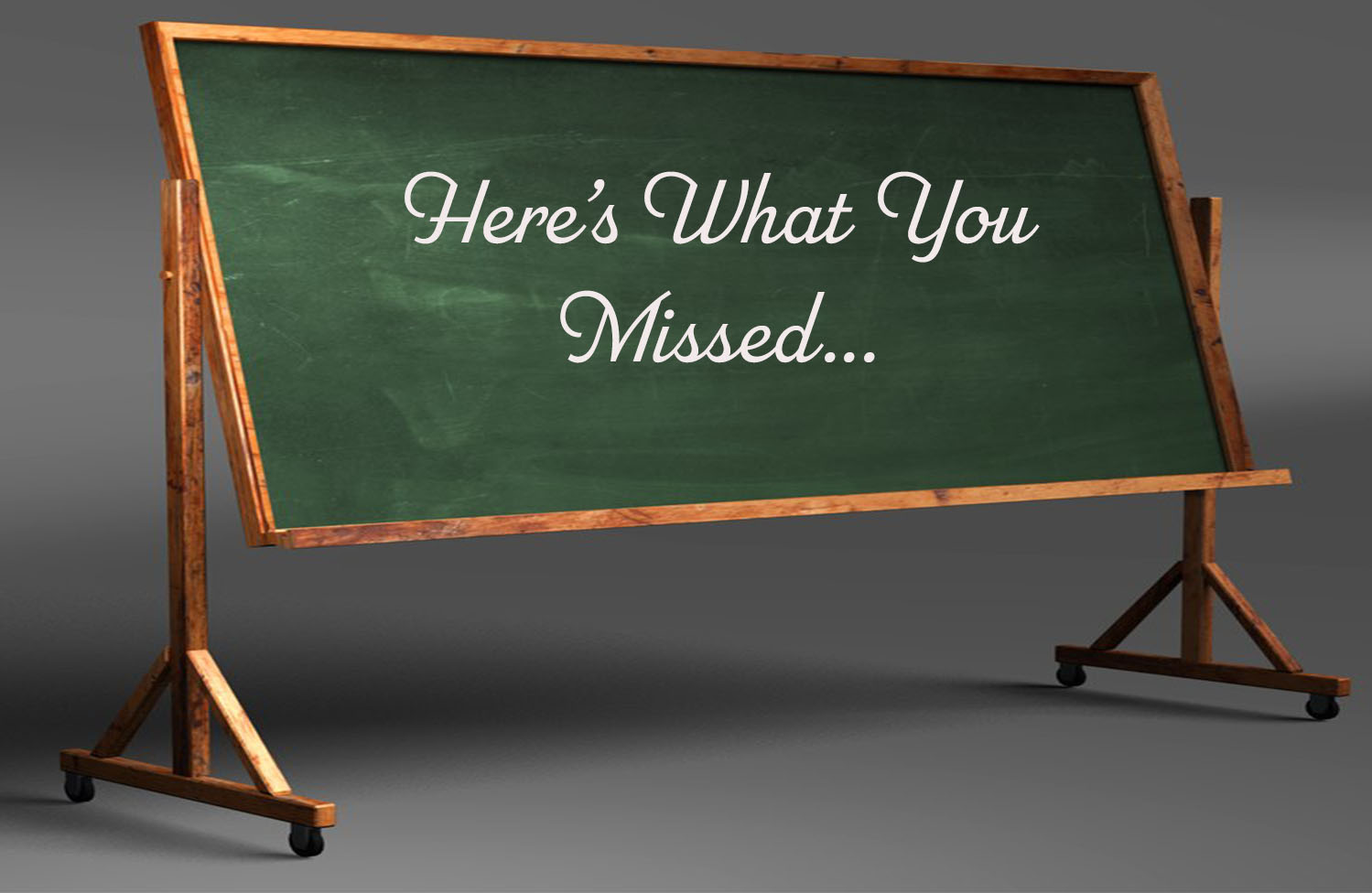 After spending time watching what felt like the shortest Super Bowl in the history of the game, I am left with a few takeaways that I think I should share with you. For those of you who missed the game, or elected not to watch it, the New England Patriots beat the Los Angeles Rams, and the game was largely underwhelming. Most points scored were from field goal kick which leads to my first thought; if I spent the proper time training and really invested in making it happen, I firmly believe that I could become an NFL kicker by the end of this year. This is not meant to discredit the athleticism of special-teams athletes, but I think, if there is a position on a team in a sport most accessible to someone like myself, becoming a kicker would be it.
I'll hold for the applause, and here's what you missed in the news over the weekend.
Trump Goes Nuclear
U.S. Secretary of State Mike Pompeo announced on Friday that the United States will formally begin the process of withdrawing from the Intermediate-Range Nuclear Forces Treaty, a Cold War-era armistice agreement with Russia that has served as the most significant piece of anti-nuclear proliferation legislation in recent history. Pompeo said that "Russia has refused to take any steps to return to real and verifiable compliance over these 60 days," and because of this, the U.S. wants out.
"To this day, Russia remains in material breach of its treaty obligations not to produce, possess or flight test a ground-launched intermediate range cruise missile system…The United States will therefore suspend its obligations under the INF Treaty effective February 2, and we will provide Russia and other treaty parties with formal notice that the United States is withdrawing from the INF Treaty effective in six months pursuant to Article 15 of the treaty."

–U.S. Secretary of State Mike Pompeo 
In perhaps the most embarrassing geopolitical example of "if they don't have to, why should we?," the Trump administration decided that the US no longer wishes to be unilaterally bound by the INF treaty, and Russia is to blame. For you non-history buffs out there, my apologies for glazing over the explanation of the INF. The treaty was signed back in 1987 by Ronald Reagan and Soviet leader Mikhail Gorbachev, which prohibited the US, and Russia, from fielding ground-launched cruise missiles capable of flying between 310 and 3,420 miles. Following the nastiness of the Cold War, the INF treaty was the white flag both countries needed to see to calm things down a bit.
Please Don't Sign My Yearbook
Over the weekend, it was revealed that Virginia Gov. Ralph Northam may have been a card-carrying member of the Ku Klux kLan in the mid-80. Several unanimous calls from several politicians including Rep. Karen Bass, chairwoman of the Congressional Black Caucus, who said that the Governor "does not understand the seriousness of his actions." Though Gov. Northam has yet to admit to the media why he was dressed in the infamous white robes, he did apologies for appearing in the photograph on his yearbook page.
Here's What You Missed 2/21/19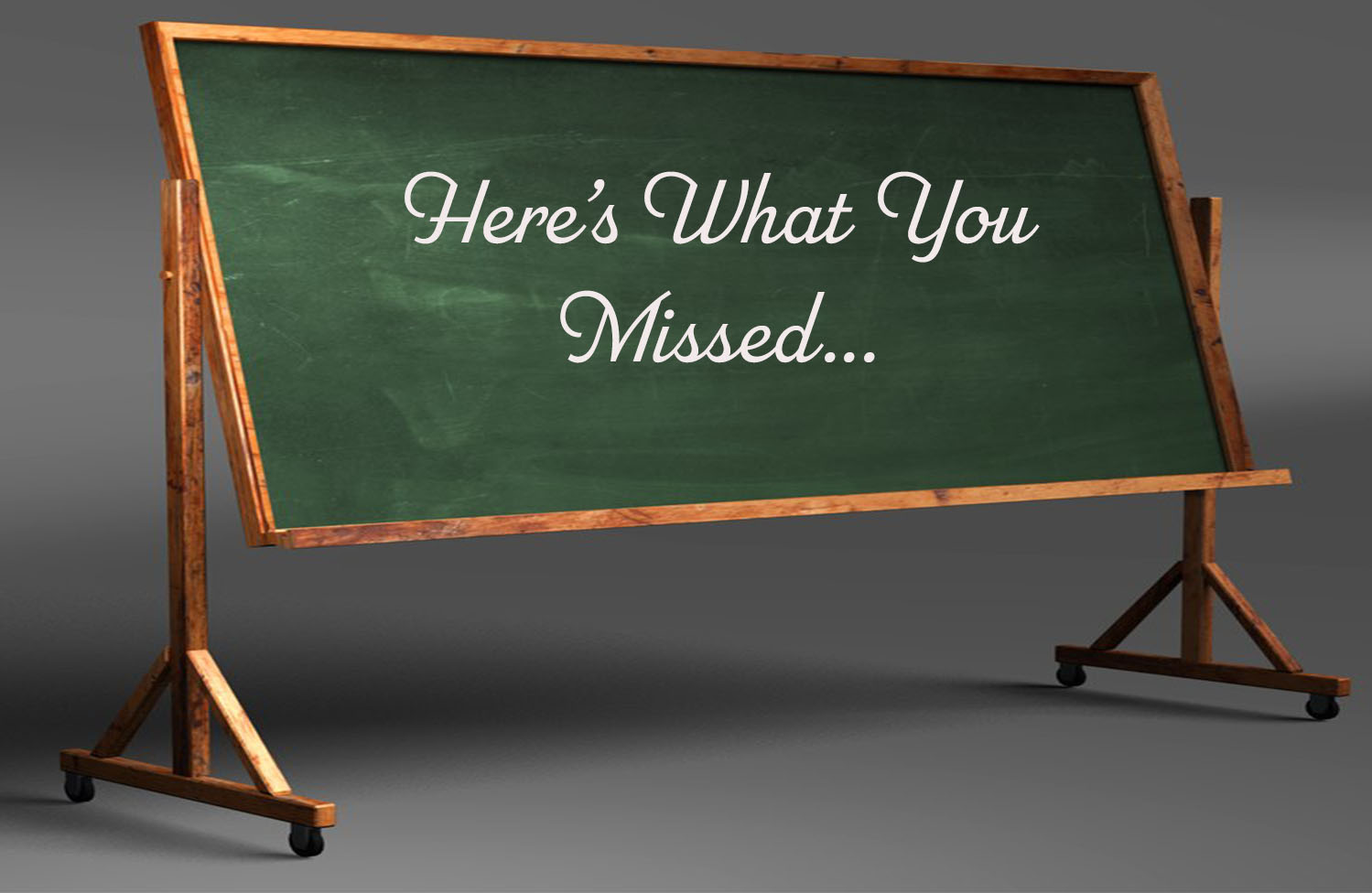 For those select few of you that are vegetarians, I apologize in advance for what you're about to read. It is truly an art form to cook a perfect steak, and many have perished in the process of learning. No, no one has died broiling a ribeye, or grilling a t-bone, but cooking meat takes patience, ingenuity, and most importantly salt and pepper.
People often ask me how my steaks end up perfectly seasoned, with flavors, unlike anything they've tasted before. My answer is simple; I butter the pan and season the meat with kosher salt and black pepper. If you're curious about what type of meat to choose for your meal, all portions of beef are created equal in my opinion. The cheaper cuts can dazzle and astound guests just as easily as an overpriced piece of wagyu. It all depends on who's cooking, if there's love in the kitchen, and if they have salt and pepper. 
Bon appetit, my friends, here's what you missed in the news yesterday.
The Mueller Conclusion
According to CNN, Attorney General Bill Barr is limbering up in preparation to announce as early as next week the completion of Robert Mueller's investigation, "with plans for Barr to submit to Congress soon after a summary" of the confidential report is prepared.
Interestingly enough, though the details of  he report concerns both the American people and its presiding government, under special counsel regulations, Mueller must submit his "report" to the attorney general and the law doesn't require this document to be shared with anyone. Barr  is under no formal obligation to publicly share the report, but I can already assume that members of the Democratic leadership will be banging on his office door until he throws them a bone. 
The question on everyone's mind is, what Mueller discovered in his lengthy investigation. Mueller was appointed to the case on May 17, 2017, and in years following this date, Mueller has had his hands full. Early last week, Mueller's office filed its sentencing memorandum against Paul Manafort, Trump's former campaign manager, who will be sentenced next month in federal district court in the District of Columbia.
"For a decade, Manafort repeatedly violated the law. Considering only the crimes charged in this district, they make plain that Manafort chose to engage in a sophisticated scheme to hide millions of dollars from United States authorities. The sentence in this case must take into account the gravity of this conduct, and serve to both specifically deter Manafort and those who would commit a similar series of crimes."

–sentencing memo from Robert Mueller
The Actor Who Allegedly Cried Wolf
Jussie Smollett, famously known for his role on "Empire" was charged on Wednesday with disorderly conduct for filing a false police report that two men attacked him in January. According to Illinois code, Smollett's offense is a class 4 felony and he could face up to three yers in prison. Previously, media reported that Smollett had been assaulted in his own home, and his attackers shouted inflammatory slurs and homophobic taunts.
In response to the new allegations against Smollett, his attorneys released a statement:
"Like any other citizen, Mr. Smollett enjoys the presumption of innocence, particularly when there has been an investigation like this one where information, both true and false, has been repeatedly leaked. Given these circumstances, we intend to conduct a thorough investigation and to mount an aggressive defense."
Here's What You Missed 2/20/19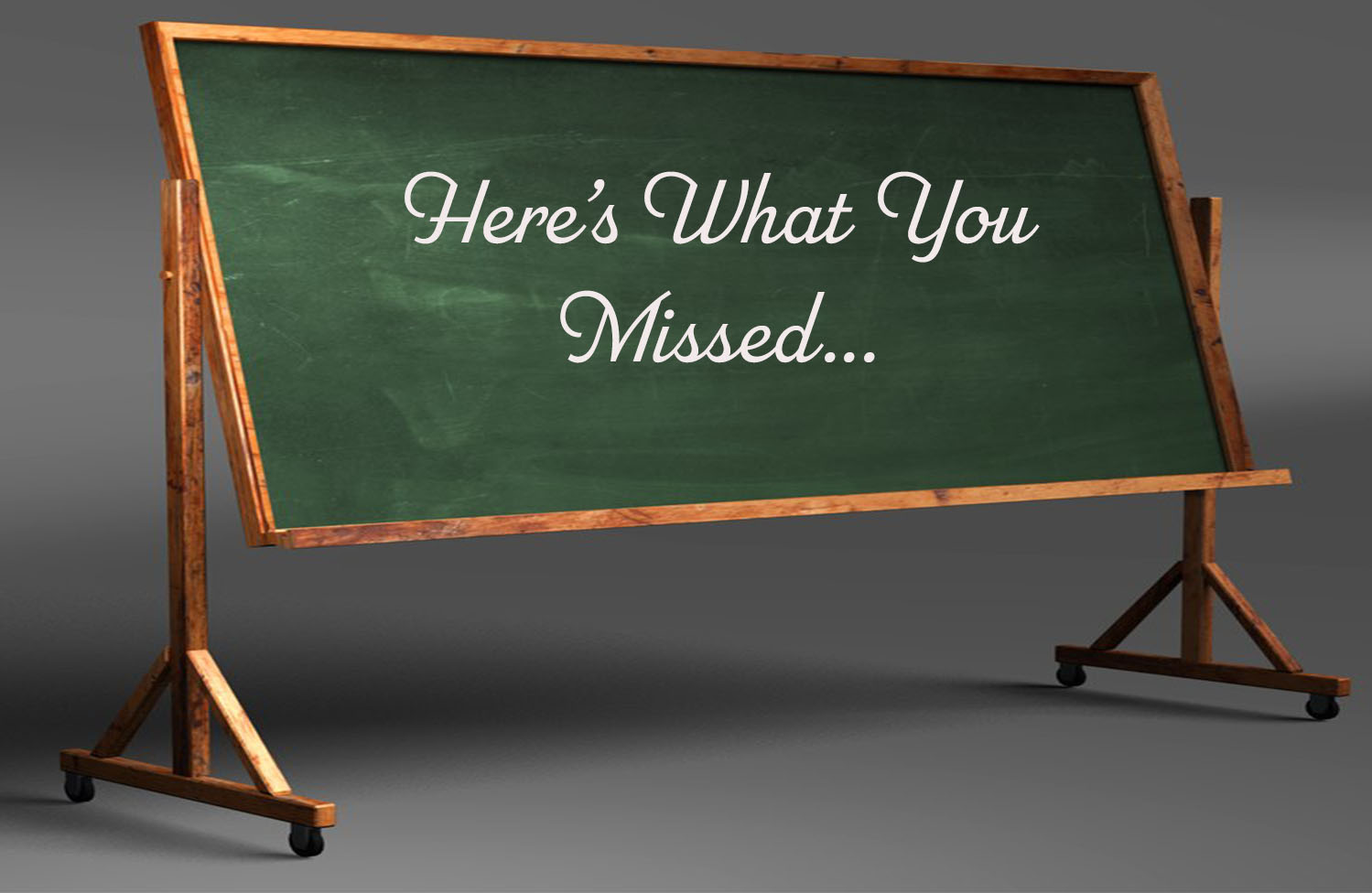 It stands to reason that by the age of thirty we should have everything figured out. We should be set up for a high paying job, live in a nice place, and drive a nice car. While that's all well and good, few of us have even the slightest clue as to how to ascertain those things. In a vacuum, all of that should be done relatively fast, but we don't live in a vacuum, and everything takes time. I've recently spent a fair amount of time contemplating how I plan on spending my time, but the key detail that people overlook is that nothing is certain. We can choose the path and decide it's not the right one, then pivot something else. That, my friends, is the purpose of life and we should all strive to live in the moment.
Thank you for listening, now here's what you missed in the news yesterday.
Bern, Baby, Bern
Perhaps the most shocking news surrounding the upcoming election is no longer the sheer amount Democrats gunning for the nomination, but that, as of Tuesday, Sen. Bernie Sanders from Vermont announced that he's going to take another crack at then White House, launching a second campaign after losing out to Hillary Clinton in 2016. According to early polling statistics, Sanders is a top contender among the other candidates who've announced their candidacy, including Sen. Kamala Harris and Sen. Cory Booker. Sanders is getting back on the horse once again, but this time, the odds are arguably in his favor.
When Sen. Sanders ran for the Democratic nomination back in 2016, the core tenets of his platform, universal healthcare and deceasing the wage gap, were seen as far too radical for the country at the time. In the years after his loss, Sanders has been training, getting stronger, and refining his platform to better cater it to an arguably more progressive nation.
After two years of the Trump administration, some Republican voters have come to regret their vote due to Trump's alleged besmirching of the Republican Party. To be fair, his style is largely unorthodox. In an interview with MSNBC, Sen. Sanders announced his plans for running for president, saying that President Trump cannot be reelected. He referred to Trump as the "most dangerous president in modern day history." 
"I think the current occupant of the White House is an embarrassment to our country. I think he is a pathological liar…I also think he is a racist, a sexist, a homophone, a xenophobe, somebody who is gaining cheap political points by trying to pick on minorities, often undocumented immigrants…"

–Sen. Bernie Sanders (D-VT)
Star Wars II: A New Pope
For those of you curious in pursuing a career in leading the Catholic movement, it may surprise you that priests are required to be celibate. However, a recent New York Times article reported that the Vatican has been circulating a document with guidelines as to how priests who've fathered children should best go about handling the situation. Per the report, the key tenets of the document suggest best practices to protect these children.
Pope Francis spoke out earlier this month in acknowledgement that rape and sexual abuse of nuns by priests has occurred inside the Catholic Church.
"I believe that it may still be being done. It's not a thing that from the moment in which you realize it, it's over. The thing goes forward like this. We've been working on this for a long time…"

–Pope Francis 
Here's What You Missed 2/19/19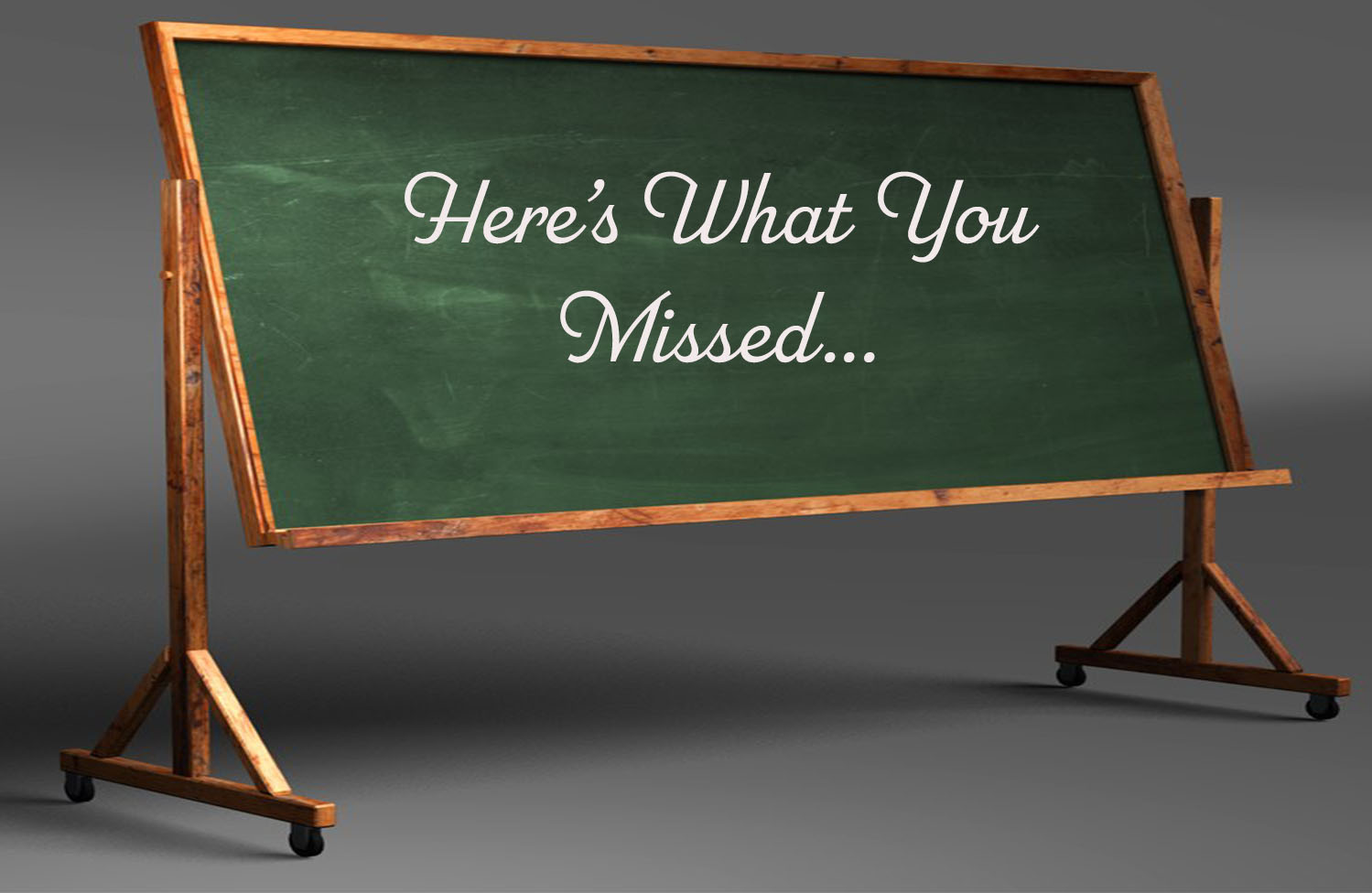 There is a dying art which is the enjoyment of going outside. To be completely honest, I blame tech companies for creating devices that are so attention-grabbing that people would rather stare down at a screen than look up and around at the world. National parks, community gardens, public playgrounds, all are incredible and, you guessed it, outside. Not only that, but the maintenance of these places are paid for by taxpayer dollars so, in essence, we all have vested ownership.
Screens have taken over our lives, and it is terribly disconcerting. I've seen people walk through beautiful botanical gardens while using their phones to share their journey on Instagram only to realize at the end that they've missed out on everything in front of them. I am not perfect, and I've used my phone at times when it wasn't the best idea, but all in all, my recommendation is that we look up just a little bit more. 
Having said all of that, here's what you missed in the news yesterday.
The United States Vs. The President
In an interesting turn of events, California and more than twelve other states will be banding together to file a mass lawsuit against President Donald Trump and his national emergency declaration. To get you up to snuff, President Trump last week agreed to sign a spending bill proposed by bipartisan members of Congress in order to avoid another government shutdown. While that may seem all well and good, the President then informed Congress that he would still declare a national emergency to controversially allocate funding to construct his wall along the US-Mexico border.
"The only emergency here is Trump's assault on the Constitution. Separation of powers is at the heart of our democracy and the power of the purse is a critical check on the president. TRump's authoritarian attempt to build his destructive border wall is a flagrant abuse of that constitutional structure. If he gets his way, it'll be a disaster for communities and wildlife along the broader, including some of our country's most endangered species…"

–Brian Segee, Senior Attorney, Center For Biological Diversity 
This Country Is Complicated
Sen. Kamala Harris, one of several democratic presidential candidates, caught heat on Monday when a reporter called her out a tweet in reference to the current case surrounding "Empire" actor Jussie Smollett. In her tweet, Harris referred to the hate crime committed against Smollett as a modern day lynching.
"OK, so, I will say this about that case. I think that the facts are still unfolding, and, um, I'm very, um, concerned about obviously, the initial, um, allegation that he made about what might have happened. And it's something we should all take seriously whenever anyone, um, alleges that kind of behavior, but there should be an investigation. And I think that once the investigation has concluded then we can all comment, but I'm not going to comment until I know the outcome of the investigation."

–Sen Kamala Harris 
For those unaware of the situation, Smollett, who is black and openly gay, is currently awaiting judgement in a cause where he claims he was assaulted by two men yelling racist and anti-gay slurs — including "This is MAGA country!"
Search Stock Price (StockPrice.com)