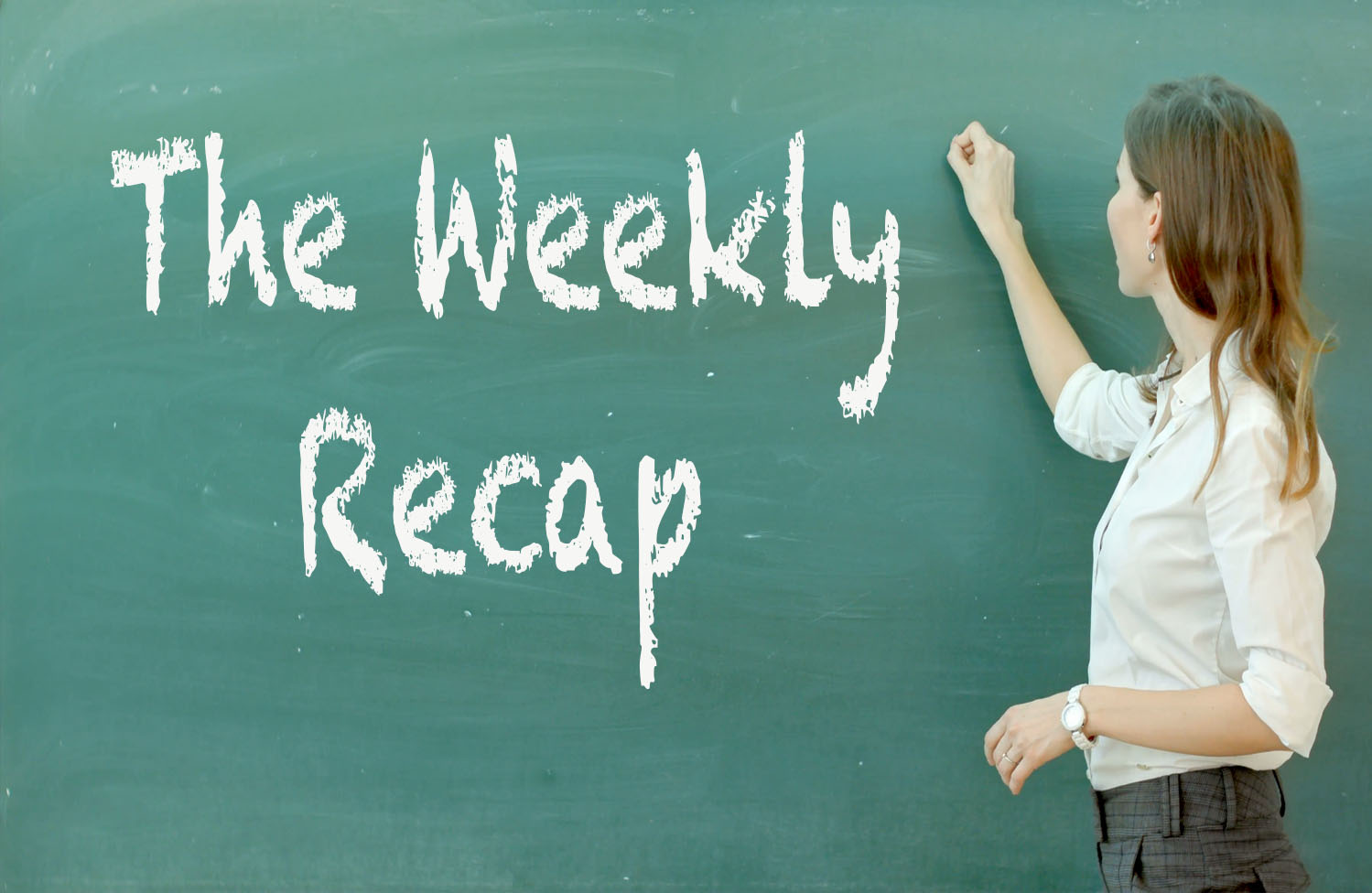 Congratulations, comrades, we've managed to make it through yet another week in this dog-eat-dog existence we call "life." I, for one, did everything I could to squeeze every drop of effort out of this week, that way, by the time the weekend hits, I feel ready to take the time I need. As I've suggested before, there is nothing quite like sharing delicious meals with friends, and having pleasant conversations whilst enjoying those savory bites. If you ever feel at a loss for what to discuss, might I make one suggestion? I highly recommend touching on the highlights and lowlights of the previous week because it accomplishes two goals: you have an opportunity to relive the good parts of your week, and learn from your mistakes in a supportive environment.
Without further adieu, here's your weekly recap.
For The People
About a week or so ago, Sen. Kamala Harris let the world in on a secret that has since become public knowledge; she's running for the Democratic presidential nomination in the upcoming 2020 election. Earlier this weekend, Harris held her first rally in her hometown of Oakland, California, where she dropped a pretty decently-sized truth bomb on the American people. Harris said that the "American dream and our American democracy are under attack and on the line like never before. We must answer a fundamental question: who are we as Americans? So, let's answer that question — to the world, to each other, right here, right now. America, we are better than this."
It doesn't take a political scientist to recognize that Harris is calling out President Donald Trump for laying waste to true American democracy, and for being the reason we —as Americans — are struggling with our national identity. We'll have to see if she continues with this underlying message throughout the campaign process.
Brexit Be Trippin'
If you haven't heard the news, PM Theresa May failed to secure enough votes to pass Brexit — a deal that would allow the UK to essentially leave the European Union — and has since been trying to come up with some semblance of a plan to get her country back on track. According to recent reports, the British government is considering enacting martial law as well as declaring a state of emergency if no concrete plan comes about.
"The very need for the backstop in the first place was because of the UK's red lines, that it wanted to leave the customs union and the single market as well as the European Union. Ireland has the same position as the European Union, I think, when we say that  the backstop is part go a  balanced package that isn't going to change. The European Parliament will not ratify a withdrawal agreement without a backstop in it. It's as simple as that."

–Simon Coveney, Irish Tanaiste 
Rain Drop, Dropbox
Today, Dropbox announced that it has entered into a definitive agreement to acquire HelloSign, an eSignature and document workflow platform with over 80,00 customers. 
"With over an exabyte of data on our platform, millions of people already use Dropbox as a place to collaborate on their most important content. We're thrilled to welcome HelloSign's talented team to Dropbox and add their capabilities to our product suite. HelloSign has built a thriving business focused on eSignature and document workflow products that their users love. Together, we can deliver an even better experience to Dropbox users, simplify their workflows, and expand the market we serve."

–Drew Houston, Co-founder and Chief Executive Officer, Dropbox 
Under the terms of the agreement, described in the official press release, Dropbox will acquire HelloSign for $230 million in cash, subject to customary purchase price adjustments and closing conditions. While many see Dropbox's motivation as less-than-exciting because HelloSign, at first glance, seems to be a platform built to allow consumers to attach electronic signatures to documents, HelloSign is actually a pretty extraordinary company, and the acquisition is huge for Dropbox users. 
Starbucks For President
When Trump was elected president, a belief was catalyzed, suggesting that individuals interested in running for office no longer needed previous political experience, they need only speak their mind and remain unafraid to tweet some hot takes here and there. With the 2020 election season growing closer each day, we've already started to see potential presidential candidates come out of the woodwork.
After double-checking to make sure he placed his latte and spinach feta wrap down safely, former Starbucks CEO Howard Schultz told several media outlets on Sunday that he is heavily considering running for president as a "centrist independent" in the upcoming election.
"We're living at a most fragile time. Not only the fact that this President is not qualified to be the president, but the fact that both parties are consistently not doing what's necessary on behalf of the American people and are engaged every single day in revenge politics. I want to see the American people win. I want to see America win. I don't care if you're a Democrat, Independent, Libertarian, Republican. Bring me your ideas. And I will be an independent person who will embrace those ideas because I am not, in anyway, in bed with a party."

–Howard Schultz
An Apple & Aetna A Day Keeps The Doctor Away
People have often said that an apple a day keeps the doctor away, but rarely, if ever, has anyone interpreted this to have any connection to Apple and its accompanying devices. However, the common interpretation of this painfully inaccurate adage may be subject to change following news released today describing corporate decisions from fruit-based tech giant. 
Apple today announced plans to collaborate with health insurance provider Aetna to launch a new wellness-based app called Attain which will use Apple Watch data to allow Aetna patients to observe their health statistics. According to TechCrunch, the partnership began back in 2016 when the two companies conducted tests during which 90% of participants reported a health benefit from using their Apple Watch. 
"We believe that people should be able to play a more active role in managing their well-being. Every day, we receive emails and letters from people all over the world who have found great benefit by incorporating Apple Watch into their lives and daily routines. As we learn over time, the goal is to make more customized recommendations that will help members accomplish their goals and live healthier lives."

–Jeff Williams, Chief Operating Officer, Apple 
Get Out Of Huawei
Following the fiscal ceasefire agreement, which was set into place back in December, it seemed that peace between the U.S. and China had been temporarily restored. This was true for the geopolitical equivalent of roughly four minutes before the Trump administration elected to file criminal charges against Huawei, one of China's largest telecom companies, for committing money laundering, bank fraud, wire fraud, and conspiracy, as well as conspiracy to obstruct justice, just to sweeten the judicial pot.
As for the individual named in Huawei's recent charges, the Company's chief financial officer, Wanzhou Meng, will have the distinct honor of being indicted by Acting U.S. Attorney General Matthew Whitaker. Rumors suggest he is quite warm and friendly when processing an indictment, but that's just hearsay.
The official indictment, filed with the United Stated Eastern District Court of New York, stated that:
"…Since in or about July 2007, Huawei repeatedly misrepresented to the U.S. government and to various victim financial institutions…that, although Huawei conduced business in Iran, it did so in a manner that did not violate U.S. law, including the ITSR (Iranian Transactions and Sanctions Regulations). In reality, Huawei conducted its business in Iran in a manner that violated applicable U.S. law, which includes the ITSR."

–U.S. District Court, Eastern District of New York 
Cash Me If You Can
According to a 2017 survey conducted by CNBC, 50% of respondents said they carry cash with them less than half of the time when they are out, and if they do, 76% said they keep less than $50 on hand. This trend has driven consumers to shift towards the use of debit cards, and because millennials were somehow never taught the difference between a debit and credit card, they have used these plastic demons to rack up thousands of dollars in credit card debt.
Well, it wouldn't be America if someone didn't start a company in response to the misfortunes of thousands of people, and a new mobile banking startup called Step wants to assist the next generation in understanding the value of a dollar.
The Company, founded by CJ MacDonald and Alexey Kalinichenko, former execs from the mobile gift card platform Gyft, started Step to help the some 75 million children and young adults under the age of 21 in the U.S., who are burdened by having to use cash for all their purchases. Step is banking on (apologies for the pun) the youthful spirit of todays' teenagers who are hot to buy items on Amazon,com or purchase in-app downloads on their smartphones but are too young to have a debit/credit card. Step CEO Macdonald says the market for the startup isn't based on the "unbanked," it's the "pre-banked."
"We're building an all-in-one banking solution that primarily focuses on teens and parents. We want it to be a teen's first bank account. We want to be a teen's first spending card. And we want to teach financially literacy and responsibility firsthand."

–CJ MacDonald, Chief Executive Officer, Step
Pandora Radio Is Getting Sirius
In September of last year, Sirius XM Holdings INC and Pandora Media, Inc announced a definitive agreement under which SiriusXM would acquire Pandora in an all-stock transaction valued at approximately $3.5 billion. For those unfamiliar with Sirius, the Company offers subscription-based satellite radio service with hundreds of curated channels, and no commercials. Since the deal closed, consumers and shareholders have waited patiently to see hear about Sirius' plans for its newest asset. Sirius XM CEO James Meyer — speaking to investors on their most recent earnings call this week — said that the Company has plans in place:
"…to capitalize on cross-promotion opportunities between SiriusXM's more than 36 million subscribers across North America and Pandora's approximately 70 million monthly active users. In early February, we will begin a targeted promotion to SiriusXM subscribers and Pandora listeners Select Pandora listeners will receive an offer to obtain a unique $5 a month 'Mostly News,' 'Mostly Music' or 'News Talk' [SiriusXM subscription] package in their satellite-equipped vehicle."

–James Meyer, Chief Executive Officer, Sirius XM 
To put Meyer's words into something a little easier to get down, SiriusXM will began offering a $5 per month streaming plan within the Pandora Radio smartphone app. According to TechCrunch, roughly have of the owners of SiriusXM-enabled vehicles have used Pandora over the course of the last two years, and Sirius plans on taking advantage of this fact by employing cross-promotional strategies. Meyer believes that by utilizing Pandora's radio-streaming platform, the Company will be able to create "new, unique audio packages that will bring together the best of both services creating a powerful platform for artists to reach their fans and create new audiences."
Moving Forward
Perhaps the most significant news, in terms of preparing for next week, is President Trump's decision to withdraw from the INF treaty. On Friday, U.S. Secretary of State Mike Pompeo announced that the United States will formally begin the process of withdrawing from the Intermediate-Range Nuclear Forces Treaty, a Cold War-era armistice agreement with Russia that has served as the most significant piece of anti-nuclear proliferation legislation in recent history. Pompeo said that "Russia has refused to take any steps to return to real and verifiable compliance over these 60 days," and because of this, the U.S. wants out.
"To this day, Russia remains in material breach of its treaty obligations not to produce, possess or flight test a ground-launched intermediate range cruise missile system…The United States will therefore suspend its obligations under the INF Treaty effective February 2, and we will provide Russia and other treaty parties with formal notice that the United States is withdrawing from the INF Treaty effective in six months pursuant to Article 15 of the treaty."

–U.S. Secretary of State Mike Pompeo 
We'll have to just wait and see how this plays out in the coming weeks.
Here's What You Missed 2/21/19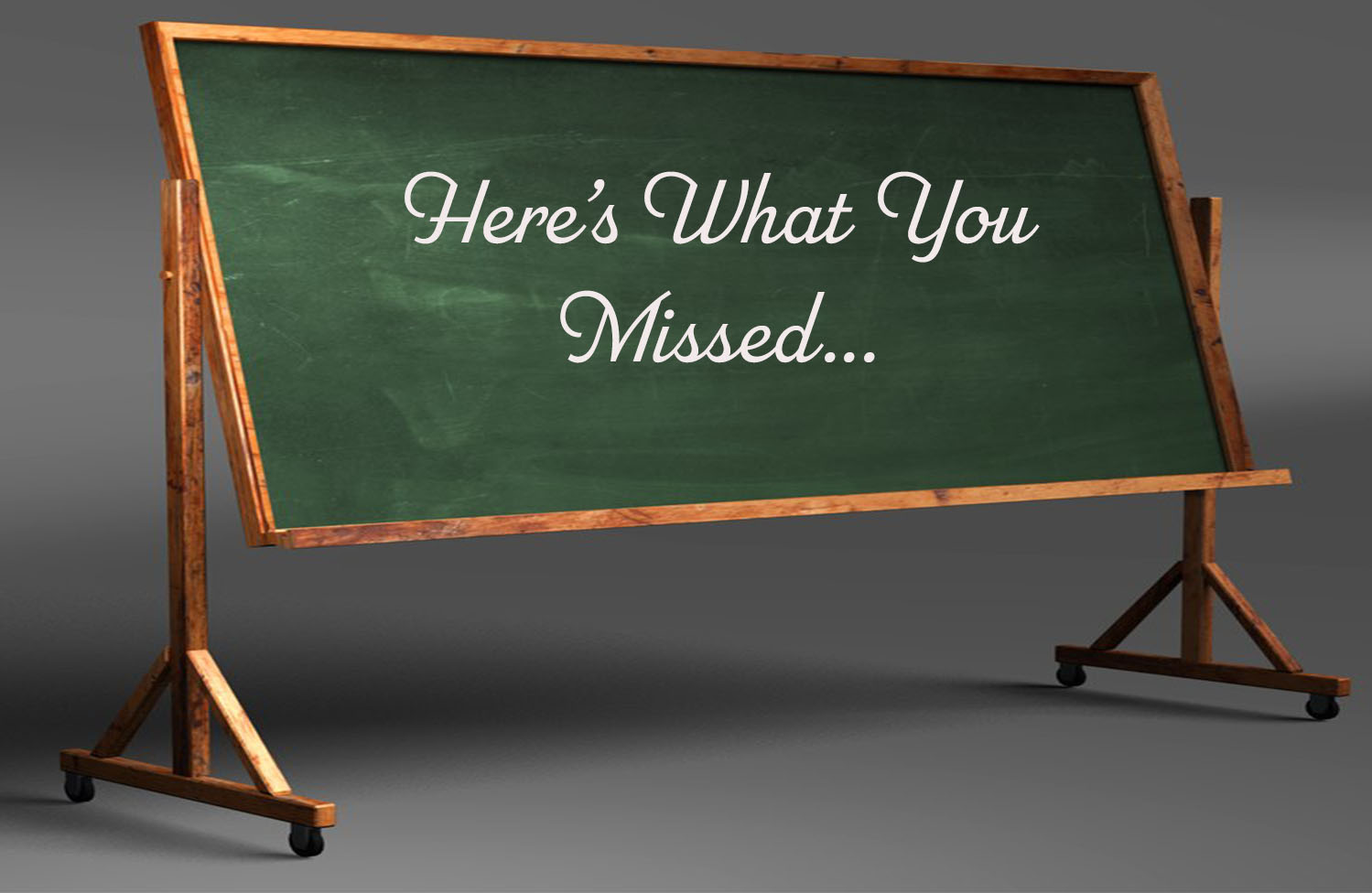 For those select few of you that are vegetarians, I apologize in advance for what you're about to read. It is truly an art form to cook a perfect steak, and many have perished in the process of learning. No, no one has died broiling a ribeye, or grilling a t-bone, but cooking meat takes patience, ingenuity, and most importantly salt and pepper.
People often ask me how my steaks end up perfectly seasoned, with flavors, unlike anything they've tasted before. My answer is simple; I butter the pan and season the meat with kosher salt and black pepper. If you're curious about what type of meat to choose for your meal, all portions of beef are created equal in my opinion. The cheaper cuts can dazzle and astound guests just as easily as an overpriced piece of wagyu. It all depends on who's cooking, if there's love in the kitchen, and if they have salt and pepper. 
Bon appetit, my friends, here's what you missed in the news yesterday.
The Mueller Conclusion
According to CNN, Attorney General Bill Barr is limbering up in preparation to announce as early as next week the completion of Robert Mueller's investigation, "with plans for Barr to submit to Congress soon after a summary" of the confidential report is prepared.
Interestingly enough, though the details of  he report concerns both the American people and its presiding government, under special counsel regulations, Mueller must submit his "report" to the attorney general and the law doesn't require this document to be shared with anyone. Barr  is under no formal obligation to publicly share the report, but I can already assume that members of the Democratic leadership will be banging on his office door until he throws them a bone. 
The question on everyone's mind is, what Mueller discovered in his lengthy investigation. Mueller was appointed to the case on May 17, 2017, and in years following this date, Mueller has had his hands full. Early last week, Mueller's office filed its sentencing memorandum against Paul Manafort, Trump's former campaign manager, who will be sentenced next month in federal district court in the District of Columbia.
"For a decade, Manafort repeatedly violated the law. Considering only the crimes charged in this district, they make plain that Manafort chose to engage in a sophisticated scheme to hide millions of dollars from United States authorities. The sentence in this case must take into account the gravity of this conduct, and serve to both specifically deter Manafort and those who would commit a similar series of crimes."

–sentencing memo from Robert Mueller
The Actor Who Allegedly Cried Wolf
Jussie Smollett, famously known for his role on "Empire" was charged on Wednesday with disorderly conduct for filing a false police report that two men attacked him in January. According to Illinois code, Smollett's offense is a class 4 felony and he could face up to three yers in prison. Previously, media reported that Smollett had been assaulted in his own home, and his attackers shouted inflammatory slurs and homophobic taunts.
In response to the new allegations against Smollett, his attorneys released a statement:
"Like any other citizen, Mr. Smollett enjoys the presumption of innocence, particularly when there has been an investigation like this one where information, both true and false, has been repeatedly leaked. Given these circumstances, we intend to conduct a thorough investigation and to mount an aggressive defense."
Here's What You Missed 2/20/19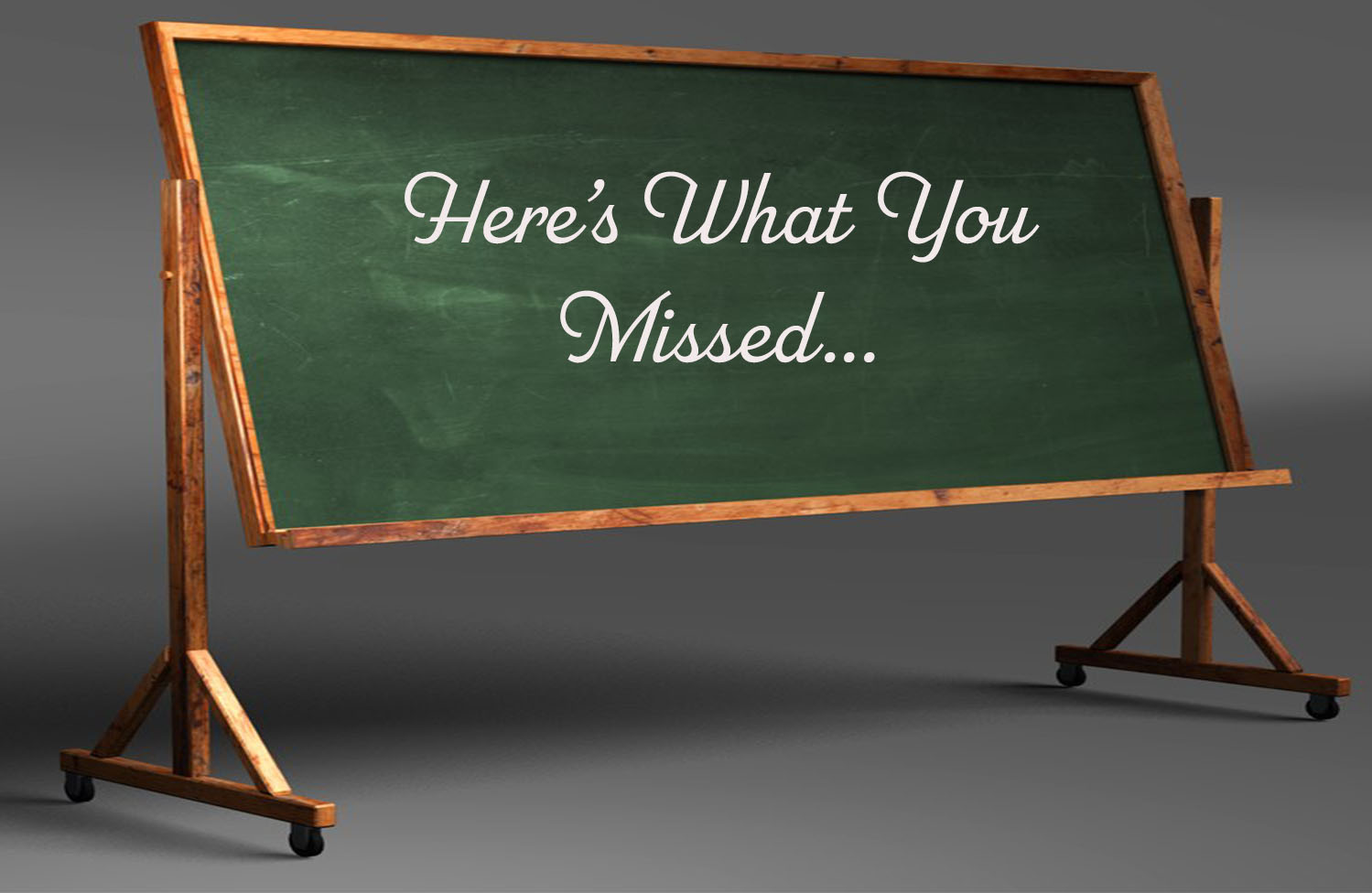 It stands to reason that by the age of thirty we should have everything figured out. We should be set up for a high paying job, live in a nice place, and drive a nice car. While that's all well and good, few of us have even the slightest clue as to how to ascertain those things. In a vacuum, all of that should be done relatively fast, but we don't live in a vacuum, and everything takes time. I've recently spent a fair amount of time contemplating how I plan on spending my time, but the key detail that people overlook is that nothing is certain. We can choose the path and decide it's not the right one, then pivot something else. That, my friends, is the purpose of life and we should all strive to live in the moment.
Thank you for listening, now here's what you missed in the news yesterday.
Bern, Baby, Bern
Perhaps the most shocking news surrounding the upcoming election is no longer the sheer amount Democrats gunning for the nomination, but that, as of Tuesday, Sen. Bernie Sanders from Vermont announced that he's going to take another crack at then White House, launching a second campaign after losing out to Hillary Clinton in 2016. According to early polling statistics, Sanders is a top contender among the other candidates who've announced their candidacy, including Sen. Kamala Harris and Sen. Cory Booker. Sanders is getting back on the horse once again, but this time, the odds are arguably in his favor.
When Sen. Sanders ran for the Democratic nomination back in 2016, the core tenets of his platform, universal healthcare and deceasing the wage gap, were seen as far too radical for the country at the time. In the years after his loss, Sanders has been training, getting stronger, and refining his platform to better cater it to an arguably more progressive nation.
After two years of the Trump administration, some Republican voters have come to regret their vote due to Trump's alleged besmirching of the Republican Party. To be fair, his style is largely unorthodox. In an interview with MSNBC, Sen. Sanders announced his plans for running for president, saying that President Trump cannot be reelected. He referred to Trump as the "most dangerous president in modern day history." 
"I think the current occupant of the White House is an embarrassment to our country. I think he is a pathological liar…I also think he is a racist, a sexist, a homophone, a xenophobe, somebody who is gaining cheap political points by trying to pick on minorities, often undocumented immigrants…"

–Sen. Bernie Sanders (D-VT)
Star Wars II: A New Pope
For those of you curious in pursuing a career in leading the Catholic movement, it may surprise you that priests are required to be celibate. However, a recent New York Times article reported that the Vatican has been circulating a document with guidelines as to how priests who've fathered children should best go about handling the situation. Per the report, the key tenets of the document suggest best practices to protect these children.
Pope Francis spoke out earlier this month in acknowledgement that rape and sexual abuse of nuns by priests has occurred inside the Catholic Church.
"I believe that it may still be being done. It's not a thing that from the moment in which you realize it, it's over. The thing goes forward like this. We've been working on this for a long time…"

–Pope Francis 
Here's What You Missed 2/19/19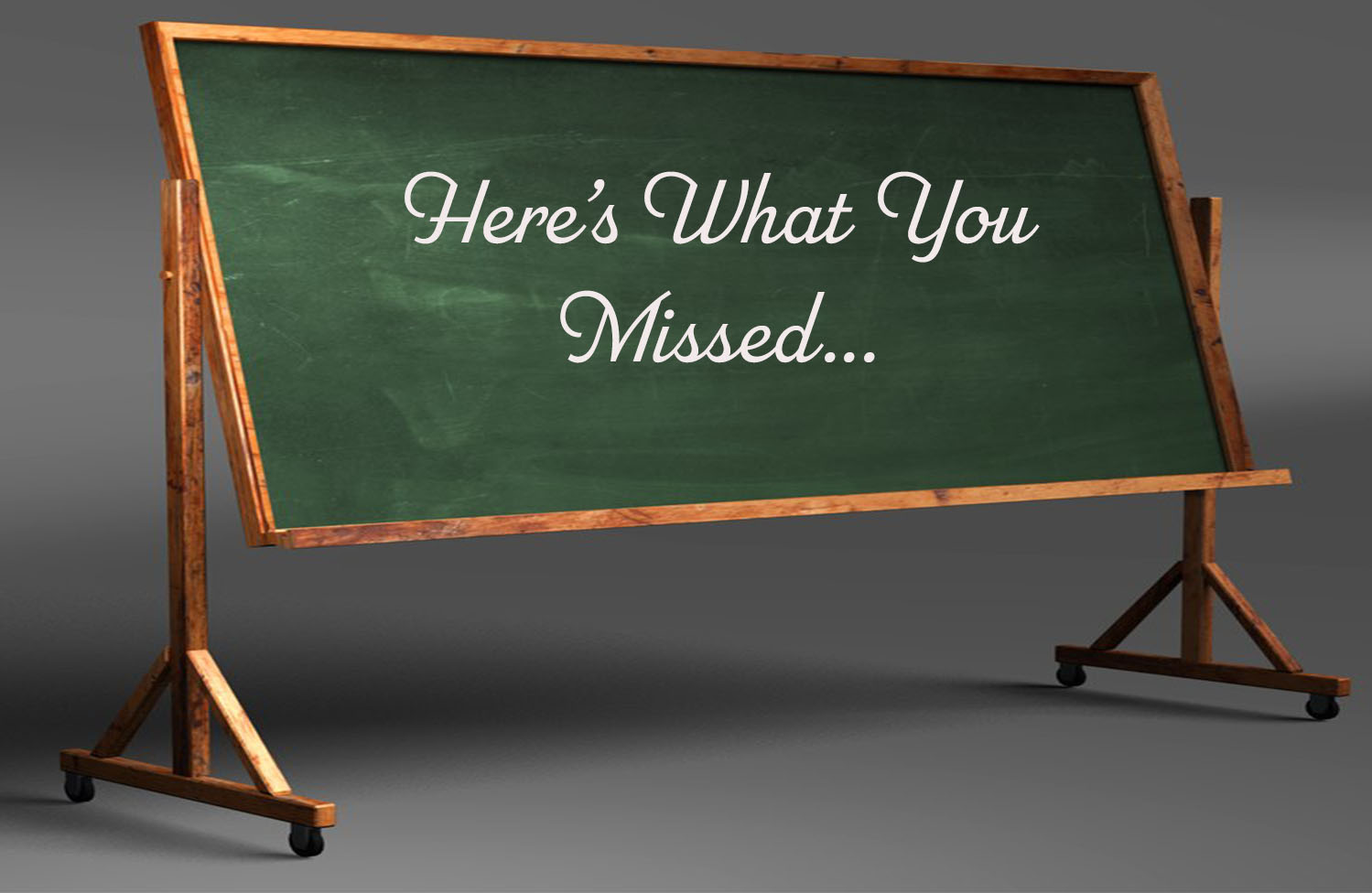 There is a dying art which is the enjoyment of going outside. To be completely honest, I blame tech companies for creating devices that are so attention-grabbing that people would rather stare down at a screen than look up and around at the world. National parks, community gardens, public playgrounds, all are incredible and, you guessed it, outside. Not only that, but the maintenance of these places are paid for by taxpayer dollars so, in essence, we all have vested ownership.
Screens have taken over our lives, and it is terribly disconcerting. I've seen people walk through beautiful botanical gardens while using their phones to share their journey on Instagram only to realize at the end that they've missed out on everything in front of them. I am not perfect, and I've used my phone at times when it wasn't the best idea, but all in all, my recommendation is that we look up just a little bit more. 
Having said all of that, here's what you missed in the news yesterday.
The United States Vs. The President
In an interesting turn of events, California and more than twelve other states will be banding together to file a mass lawsuit against President Donald Trump and his national emergency declaration. To get you up to snuff, President Trump last week agreed to sign a spending bill proposed by bipartisan members of Congress in order to avoid another government shutdown. While that may seem all well and good, the President then informed Congress that he would still declare a national emergency to controversially allocate funding to construct his wall along the US-Mexico border.
"The only emergency here is Trump's assault on the Constitution. Separation of powers is at the heart of our democracy and the power of the purse is a critical check on the president. TRump's authoritarian attempt to build his destructive border wall is a flagrant abuse of that constitutional structure. If he gets his way, it'll be a disaster for communities and wildlife along the broader, including some of our country's most endangered species…"

–Brian Segee, Senior Attorney, Center For Biological Diversity 
This Country Is Complicated
Sen. Kamala Harris, one of several democratic presidential candidates, caught heat on Monday when a reporter called her out a tweet in reference to the current case surrounding "Empire" actor Jussie Smollett. In her tweet, Harris referred to the hate crime committed against Smollett as a modern day lynching.
"OK, so, I will say this about that case. I think that the facts are still unfolding, and, um, I'm very, um, concerned about obviously, the initial, um, allegation that he made about what might have happened. And it's something we should all take seriously whenever anyone, um, alleges that kind of behavior, but there should be an investigation. And I think that once the investigation has concluded then we can all comment, but I'm not going to comment until I know the outcome of the investigation."

–Sen Kamala Harris 
For those unaware of the situation, Smollett, who is black and openly gay, is currently awaiting judgement in a cause where he claims he was assaulted by two men yelling racist and anti-gay slurs — including "This is MAGA country!"
Search Stock Price (StockPrice.com)