Liberty Defense Provides Update on Sleiman Enterprises MOU to Test HEXWAVE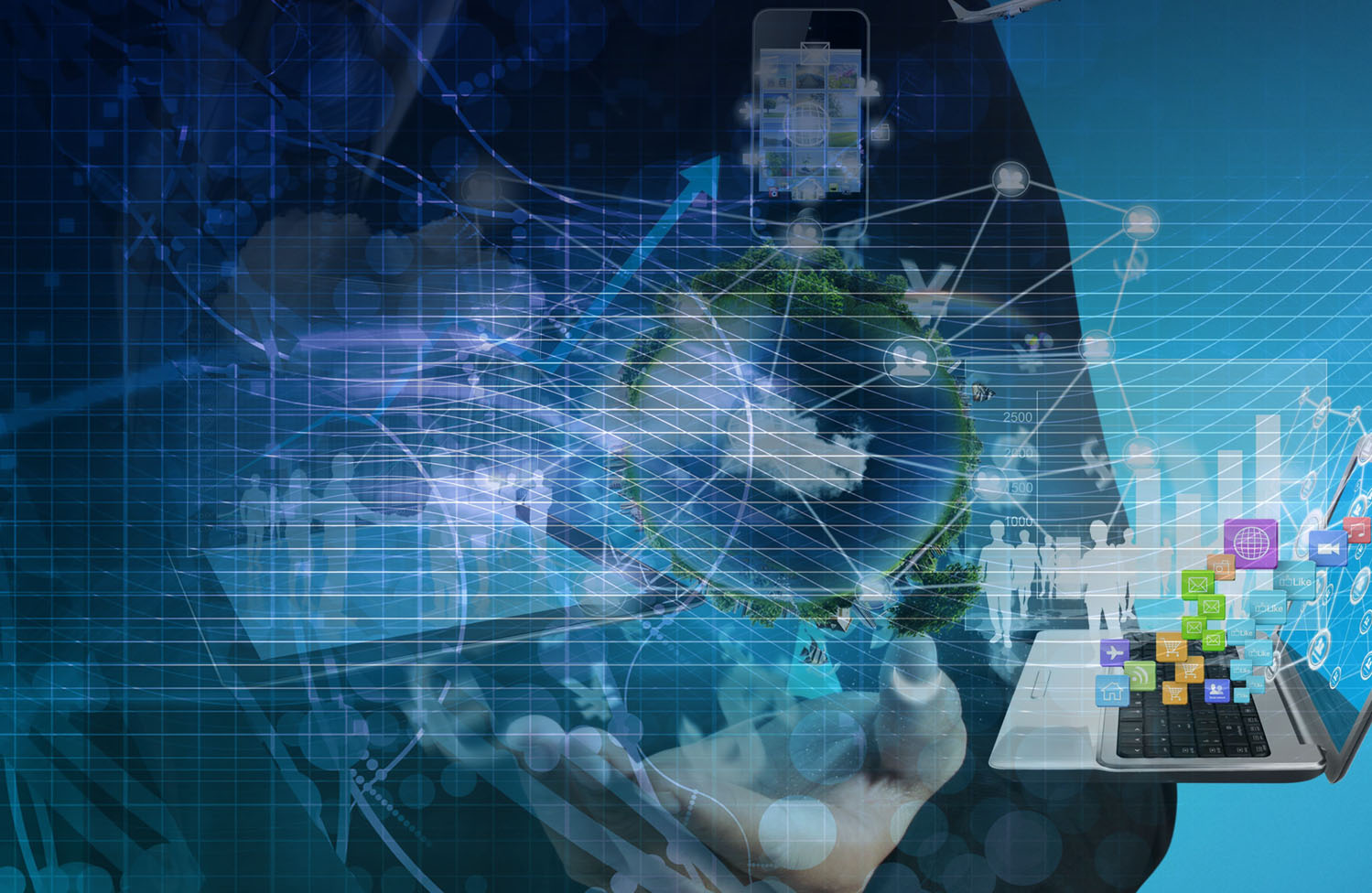 Sleiman Enterprises, developer and manager of over 150 shopping centres (over 5 million sq. ft.), will be testing HEXWAVE, an AI-enabled 3D imaging security tech.
Jacksonville, Florida and Vancouver, British Columbia–(Newsfile Corp. – April 23, 2019) – Liberty Defense Holdings, Ltd. (TSXV: SCAN), ("Liberty"), a leader in security and weapons detection solutions, is providing an update and details of its memorandum of understanding (MOU) to beta test HEXWAVE with Toney Sleiman of Sleiman Enterprises ("Sleiman").
Toney Sleiman is President of Sleiman Enterprises, one of Florida's largest privately held real estate companies. Owned and operated in Jacksonville, Florida, the company develops and manages more than 150 shopping centers throughout Southeast Georgia with a footprint of over 5 million square feet of retail space.
"We are committed to our customer's safety and are always looking for ways to improve their experiences while visiting our properties. This includes exploring how using cutting edge technologies can help detect weapons before they become a potential threat. Upon meeting the team at Liberty and reviewing the technology, we were excited to be part of the process of bringing this new technology to market and appreciate the opportunity to partner with Liberty Defense." Toney Sleiman, President of Sleiman Enterprises.
"Malls welcome hundreds – if not thousands – of visitors daily, including children and families. These are public spaces that face a security challenge with high volumes of foot traffic and multiple entry points," said Bill Riker, Liberty's CEO. "By providing a security solution that is modular, scalable, and capable of providing layered protection to identify threats before they evolve into an attack, we believe that we can make these spaces safer for patrons and merchants alike."
As a part of the product development process for HEXWAVE, Liberty plans to incrementally test the system in actual facilities to ensure that it is aligned to market requirements. These beta tests with organizations such as Sleiman will be a key step in this process and provide real user feedback in a customer environment. Beta testing is expected to begin later in 2019.
"Collaboration with venues such as Sleiman Enterprises will be a key element to Liberty Defense's success as it will enable us to ensure that what we are building will satisfy the needs of our customers and their patrons, addressing both indoor and outdoor security," added Riker.
On Behalf of Liberty Defense
Bill Riker
CEO & Director
About Liberty Defense
Liberty provides security solutions for concealed weapon detection in high volume foot traffic areas and has secured an exclusive licence from MIT Lincoln Laboratory, as well as a technology transfer agreement, for patents related to active 3D imaging technology that are packaged into the HEXWAVE product. The system is designed to provide discrete, modular and scalable protection to provide layered, stand-off detection capability. This is intended to provide a means to proactively counter evolving urban threats. The sensors with active 3D imaging and AI-enhanced automatic detection are designed to detect metallic and non-metallic firearms, knives, explosives and other threats. Liberty is committed to protecting communities and preserving peace of mind through superior security detection solutions. Learn more: LibertyDefense . com
About Sleiman
Sleiman Enterprises, Inc. is a real estate company that develops and manages shopping centers in the Southeastern United States. The company specializes in the design, construction, leasing, and management of properties ranging from neighborhood strips to regional shopping meccas. It serves tenants, landowners, lenders, and other participants. Sleiman Enterprises, Inc. was founded in 1955 and is based in Jacksonville, Florida.
For further information contact:
Adam Ross
Telephone: 604-229-9445
Toll-Free: 1-833-923-3334
Email: info@libertydefense . com
LIBERTY MEDIA RELATIONS:
Brittany Whitmore
Telephone: 778-238-6096
Email: brittany@exvera . com
FORWARD-LOOKING STATEMENTS
When used in this press release, the words "estimate", "project", "belief", "anticipate", "intend", "expect", "plan", "predict", "may" or "should" and the negative of these words or such variations thereon or comparable terminology are intended to identify forward-looking statements and information. Although Liberty believes, in light of the experience of their respective officers and directors, current conditions and expected future developments and other factors that have been considered appropriate, that the expectations reflected in the forward-looking statements and information in this press release are reasonable, undue reliance should not be placed on them because the parties can give no assurance that such statements will prove to be correct. The forward-looking statements and information in this press release include, amongst others, information relating to the proposed testing locations. Such statements and information reflect the current view of Liberty. There are risks and uncertainties that may cause actual results to differ materially from those contemplated in those forward-looking statements and information.
By their nature, forward-looking statements involve known and unknown risks, uncertainties and other factors which may cause our actual results, performance or achievements, or other future events, to be materially different from any future results, performance or achievements expressed or implied by such forward-looking statements. Such factors include, among others, the following risks: (a) there is no assurance that Liberty will undertake Beta Testing at the proposed locations. These fluctuations may adversely affect the price of the Liberty's securities, regardless of its operating performance. There are a number of important factors that could cause Liberty's actual results to differ materially from those indicated or implied by forward-looking statements and information. Such factors include, among others: currency fluctuations; limited business history of the parties; disruptions or changes in the credit or security markets; results of operation activities and development of projects; project cost overruns or unanticipated costs and expenses; and general market and industry conditions. The parties undertake no obligation to comment on analyses, expectations or statements made by third parties in respect of their securities or their respective financial or operating results (as applicable).
Liberty cautions that the foregoing list of material factors is not exhaustive. When relying on the parties' forward-looking statements and information to make decisions, investors and others should carefully consider the foregoing factors and other uncertainties and potential events. The parties have assumed that the material factors referred to in the previous paragraph will not cause such forward-looking statements and information to differ materially from actual results or events. However, the list of these factors is not exhaustive and is subject to change and there can be no assurance that such assumptions will reflect the actual outcome of such items or factors. The forward-looking information contained in this press release represents the expectations of Liberty as of the date of this press release and, accordingly, are subject to change after such date. Liberty does not undertake to update this information at any particular time except as required in accordance with applicable laws.
Neither the TSX Venture Exchange nor its Regulation Services Provider (as that term is defined in the policies of the TSX Venture Exchange) accepts responsibility for the adequacy or accuracy of this press release.
NOT FOR DISTRIBUTION TO U.S. NEWSWIRE SERVICES OR FOR DISSEMINATION IN THE UNITED STATES
ParcelPal (PTNYF) (PKG) Continues National Expansion Strategy by Launching in Toronto, Ontario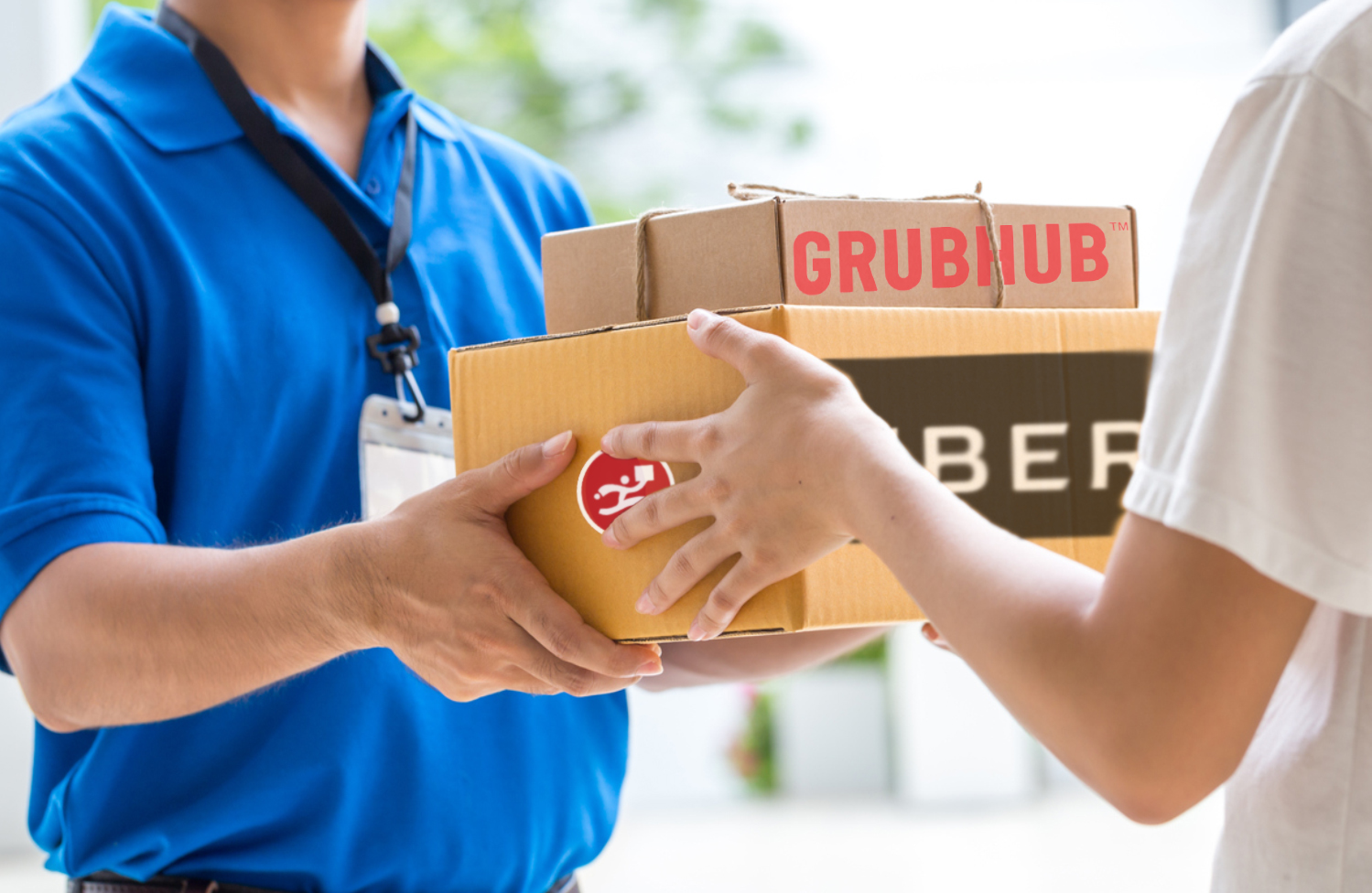 VANCOUVER, British Columbia, July 18, 2019 /PRNewswire/ — ParcelPal Technology Inc. ("ParcelPal"), (PKG.CN) (PT0.F) (PTNYF) is pleased to announce that it plans to continue its national rollout to Ontario, aiming at Canada'sfinancial capital, Toronto, as its initial launching point.
ParcelPal has secured an office in Toronto, and is currently onboarding all key personnel to fill all necessary roles for the upcoming launch, which is expected to occur shortly. ParcelPal is also actively looking to expand with new and existing partnerships within this region.
[FREE REPORT] Special Delivery! On-Demand Tech Companies Hit Billion-Dollar Valuations; Here's How Investors Can Capitalize In The Market
ParcelPal's mission is to exponentially grow its business by making mobile on-demand deliveries a common, widespread service throughout cities across Canada. The Company has been operating successfully in Vancouver, Calgary and Saskatoon and is now focusing its expansion plans in Ontario as part of its on-going strategy for Canada wide distribution. As the largest market in Canada, the Province of Ontario has over 14 million residents and represents a significant increase in the size of the markets currently being serviced by ParcelPal.
Following the announced partnership with Cowbell Brewing Co. ("Cowbell") last month, ParcelPal plans to start servicing clients in Ontario starting with the Greater Toronto Area ("GTA") and later rolling out to other cities within Ontario.
ParcelPal will be launching with all verticals offered (Food, alcohol, grocery, and 'Get Anything'). ParcelPal is also in late stage planning for implementation of cannabis delivery in the province of Ontario. ParcelPal will make entry to strategic urban cities in the Province during its first and second phase of its rollout plan. This in turn will allow ParcelPal to continue its rapid growth whilst ensuring a superior customer experience as witnessed in other cities that are currently being serviced by ParcelPal.
President and CEO, Kelly Abbott states, "We are very pleased to be able to offer ParcelPal services to the residents of Toronto. Ontario is Canada's largest province, and we are excited by the opportunity that it presents to us and our shareholders. We feel an expansion to Ontario will bring great value to our various stakeholders and with the up coming launch will be the cornerstone for all expansions moving forward. Our increased investments in technology, brand and delivery are on track to make our service even easier to use, whilst expanding our customer's choices. I'm pleased with the strong results of the past year and excited by our opportunity for accelerated growth across Canada."
Director and Chief strategy officer Peter Hinam states, "We have worked long and hard to achieve this important milestone in our company's growth. We feel it will bring ParcelPal to the next level by offering our unequal service in Canada's most populated city."
About ParcelPal Technology Inc.
ParcelPal is a technology-driven logistics company that connects consumers to the goods they love. Customers can shop at partner businesses and through the ParcelPal technology receive their purchased goods within an hour. ParcelPal offers on-demand delivery of merchandise from leading retailers, restaurants, medical marijuana dispensaries and liquor stores in Vancouver and soon in major cities Canada-wide.
ParcelPal Website: www. parcelpal. com
The Canadian Securities Exchange ("CSE") or any other securities regulatory authority has not reviewed and does not accept responsibility for the adequacy or accuracy of this news release that has been prepared by management.
CSE – Symbol: PKG
FSE – Symbol: PT0
OTC – Symbol: PTNYF
Forward Looking Information
We seek safe harbour
This news release contains forward looking statements relating to the Proposed Transaction, and the future potential of ParcelPal. Forward looking statements are often identified by terms such as "will", "may", "should", "intends", "anticipates", "expects", "plans" and similar expressions. All statements other than statements of historical fact, included in this release are forward looking statements that involve risks and uncertainties. These risks and uncertainties include, without limitation, the risk that the Proposed Transaction will not be completed due to, among other things, failure to execute definitive documentation, failure to complete satisfactory due diligence, failure to receive the approval of the CSE and the risk that ParcelPal will not be successful due to, among other things, general risks relating to the mobile application industry, failure of ParcelPal to gain market acceptance and potential challenges to the intellectual property utilized in ParcelPal. There can be no assurance that any forward-looking statements will prove to be accurate and actual results and future events could differ materially from those anticipated in such statements.
ParcelPal cannot guarantee that any forward-looking statement will materialize and the reader is cautioned not to place undue reliance on any forward-looking information. Such information, although considered reasonable by management at the time of preparation, may prove to be incorrect and actual results may differ materially from those anticipated. Forward looking statements contained in this news release are expressly qualified by this cautionary statement. The forward-looking statements contained in this news release are made as of the date of this news release and ParcelPal will only update or revise publicly any of the included forward looking statements as expressly required by Canadian securities laws.
Contact: 
Peter Hinam, 
Director-Investor Relations 
peter@ parcelpal . com 
604-401-8700
PharmaCyte Biotech (PMCB) Appoints Cellular Expert to Medical and Scientific Advisory Board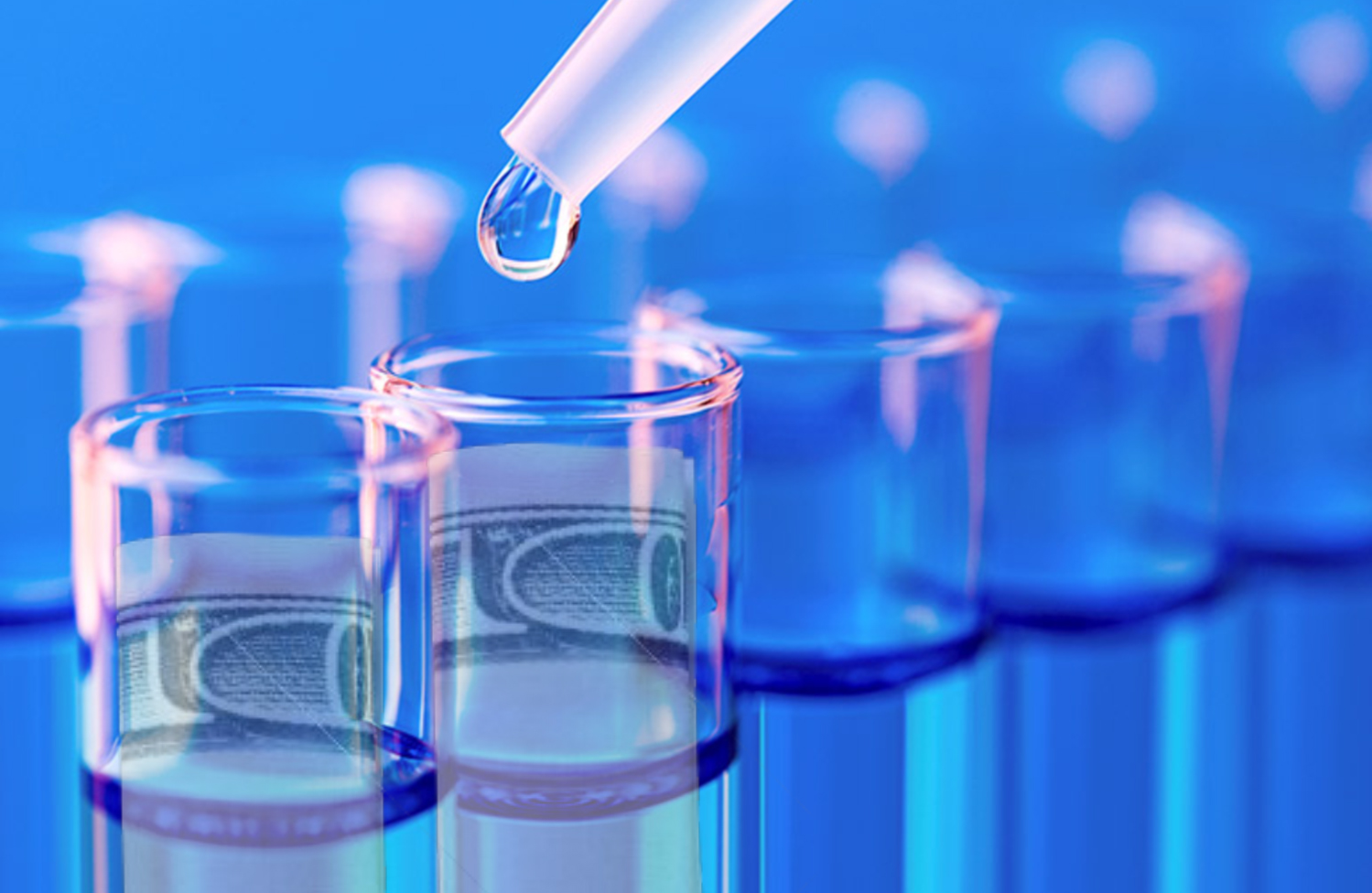 LAGUNA HILLS, Calif.–(BUSINESS WIRE)–PharmaCyte Biotech, Inc. (PMCB), a clinical stage biotechnology company focused on developing targeted cellular therapies for cancer and diabetes using its signature live-cell encapsulation technology, Cell-in-a-Box®, today announced that it has appointed David A. Judd to PharmaCyte's Medical and Scientific Advisory Board. Mr. Judd has had over 30 years of experience in the research and development of cell culture materials and methods for the culturing various types of human cells. Most importantly, Mr. Judd has worked for many years with the cells that PharmaCyte uses in its treatment of cancer and has a wealth of knowledge regarding their growth properties.
---
[Free Report] The Future Of Drug Delivery Has Biotech Investors Focusing On One Small Company
---
PharmaCyte's Chief Executive Officer, Kenneth L. Waggoner, stated, "We feel the appointment of Mr. Judd to our Medical and Scientific Advisory Board comes at a crucial time as we work with our colleagues at Austrianova to conduct the final manufacturing runs to produce successfully the encapsulated cells that are needed for our clinical trial in locally advanced, non-metastatic, pancreatic cancer."
Mr. Waggoner continued, "Mr. Judd was so intrigued by the possibility that our platform technology may change the way many solid tumors are treated, with little to no chemotherapy side effects, that he volunteered to work with us months ago. He has made significant contributions to our efforts in working with Austrianova to ensure that the cells from our Master Cell Bank grow as they should, both pre and post-encapsulation. During a critical time in realigning certain aspects of the manufacturing process, Mr. Judd accompanied us as an advisor to Austrianova's cGMP manufacturing facility in Bangkok, Thailand, where the encapsulation of our cells is taking place.
"In a recent video interview, which can be viewed at www.PharmaCyte.com/Media, I spoke to why we selected Mr. Judd to join our team and the contributions he has already made to our Cancer Program. We believe that Mr. Judd's talents and expertise will be invaluable in the development of cellular therapies for cancer as well as our efforts in the development of cellular therapies for diabetes."
Mr. Judd is a graduate of the Biotechnology program at Rochester Institute of Technology, the first Biotechnology program in the United States. He has over 30 years of experience in cell culture and biochemistry in research and in a cGMP environment. Also, he has extensive experience in research and development of cell culture medium, both in the upstream and downstream processes.
Mr. Judd is currently employed by the Grand Island Biotechnology Company (Gibco) and is involved in research, process development and cGMP production of biotechnology and cell therapy processes.
Mr. Judd has been employed by Gibco (now owned by ThermoFischer Scientific) for 29 years and is a co-inventor on 5 patents involving cell culture materials.
About PharmaCyte Biotech:
PharmaCyte Biotech is a clinical stage biotechnology company developing cellular therapies for cancer and diabetes based upon a proprietary cellulose-based live cell encapsulation technology known as "Cell-in-a-Box®." This technology will be used as a platform upon which therapies for several types of cancer and diabetes are being developed.
PharmaCyte's therapy for cancer involves encapsulating genetically engineered human cells that convert an inactive chemotherapy drug into its active or "cancer-killing" form. For pancreatic cancer, these encapsulated cells are implanted in the blood supply to the patient's tumor as close as possible to the site of the tumor. Once implanted, a chemotherapy drug that is normally activated in the liver (ifosfamide) is given intravenously at one-third the normal dose. The ifosfamide is carried by the circulatory system to where the encapsulated cells have been implanted. When the ifosfamide flows through pores in the capsules, the live cells inside act as a "bio-artificial liver" and activate the chemotherapy drug at the site of the cancer. This "targeted chemotherapy" has proven effective and safe to use in past clinical trials and results in little to no treatment related side effects.
PharmaCyte's therapy for Type 1 diabetes and insulin-dependent Type 2 diabetes involves encapsulating a human cell line that has been genetically engineered to produce, store and release insulin in response to the levels of blood sugar in the human body. PharmaCyte is exploring the use of genetically modified liver cells, stem cells and beta islet cells. The encapsulation will be done using the Cell-in-a-Box® technology. Once the encapsulated cells are implanted in a diabetic patient, they will function as a "bio-artificial pancreas" for purposes of insulin production.
Safe Harbor
This press release contains forward-looking statements, which are generally statements that are not historical facts. Forward-looking statements can be identified by the words "expects," "anticipates," "believes," "intends," "estimates," "plans," "will," "outlook" and similar expressions. Forward-looking statements are based on management's current plans, estimates, assumptions and projections, and speak only as of the date they are made. We undertake no obligation to update any forward-looking statement because of new information or future events, except as otherwise required by law. Forward-looking statements involve inherent risks and uncertainties, most of which are difficult to predict and are generally beyond our control. Actual results or outcomes may differ materially from those implied by the forward-looking statements due to the impact of numerous risk factors, many of which are discussed in more detail in our Annual Report on Form 10-K and our other reports filed with the Securities and Exchange Commission.
More information about PharmaCyte Biotech can be found at www.PharmaCyte.com. Information may also be obtained by contacting PharmaCyte's Investor Relations Department.
Stock Price Monday Morning Update – July 15, 2019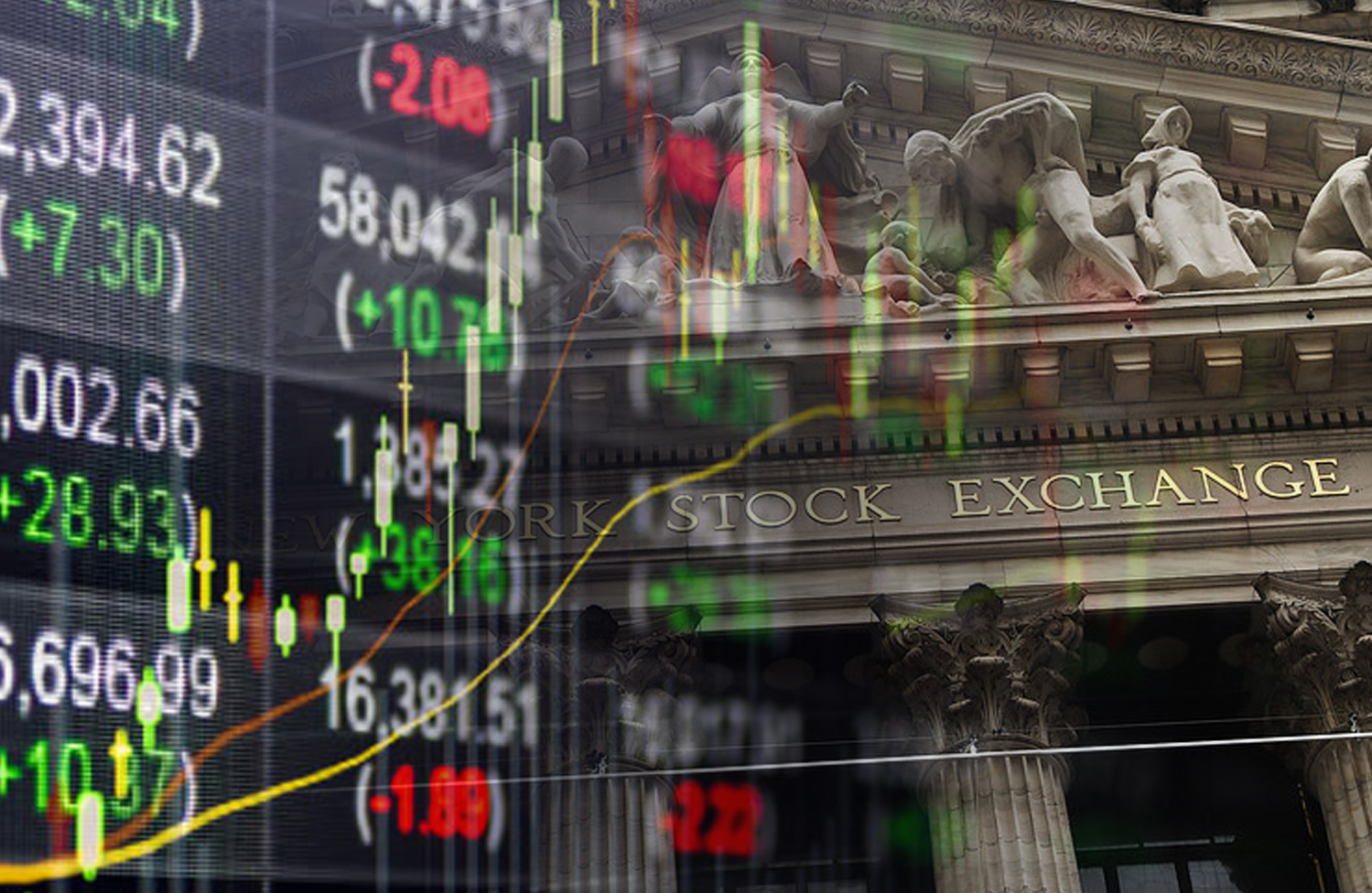 List Of Biotech Stocks To Watch This Quarter
Biotech has been one of the hottest sectors for the past few years. Much of that is due to the fact that there are many biotech stocks doing highly innovative work.
---
3 Tech Stocks To Watch For July
For the past few decades, tech stocks have almost always been the most popular stocks in the market. Considering the sort of returns some of the tech giants have generated over decades, it doesn't come as a surprise.
---
Gold Prices Have Investors Scrambling & Analysts Clamoring For Junior Gold Stocks
Gold has long been a safe haven stock. But as the market turned toward tech, precious metal stocks took a back seat…until now. Could the timing of gold's next bull run be perfect right now?
Search Stock Price (StockPrice.com)