1 Stock is Positioning to Disrupt a Billion Dollar Industry Creating Opportunity & Saving Lives
The Weapons Detection market is expected to grow to nearly $7.5 billion by 2025 and for investors, it could signal big opportunities.
Liberty Defense (SCAN.V) (LDDFF) Is Positioning To Disrupt A Multi-Billion Dollar Industry
There have been more mass shootings this year in the United States than there have been days in the year. Over 330 mass shootings [1], to be exact. This is becoming a huge issue that is costing precious lives and could see billions of dollars spent to fix this situation.
[NEWS 10/28/19] Liberty Defense (SCAN.V) (LDDFF) Enters Cruise Industry, Signs Agreement with Port Tampa Bay
Liberty Defense (TSX: SCAN.V) (OTC: LDDFF) has a technology that could disrupt this multi-billion-dollar industry for the better. (click play below)
Global spending on security solutions is projected to reach $7.4 billion in 2019 and increase to over $11.3 billion by 2025 with a CAGR of 8.2%.
The urban Security explosives and Weapons Detection market is slated to grow to nearly $7.5 billion by 2025 and is forecast to see consistent growth for the next several years [2].
For investors, it could signal big opportunities but with so many large companies targeting surveillance systems and weapon detection devices as a "go-to"!
Liberty Defense (SCAN.V) (LDDFF) Is Positioning To Change The Face Of Threat Detection For Good!
The truth of the matter is that mass shootings now happen more than once a day in the US and as we've come to find, there's no real way to stop these attacks after an attacker enters a space. This is where the real opportunity is: stopping an attack before someone even enters a vulnerable space.
[NEWS 9/12/19] Liberty Defense (LDDFF) (SCAN) Signs Maryland Stadium Authority, Camden Yards Sports Complex
Liberty Defense (TSX: SCAN.V) (OTC: LDDFF) plans to do that using HEXWAVE, a next-generation high-tech security scanning system that will use advanced, low-power radar, 3D-imaging, and Artificial Intelligence (AI) to screen people at public gatherings such as sports games, unobtrusively. (click play below)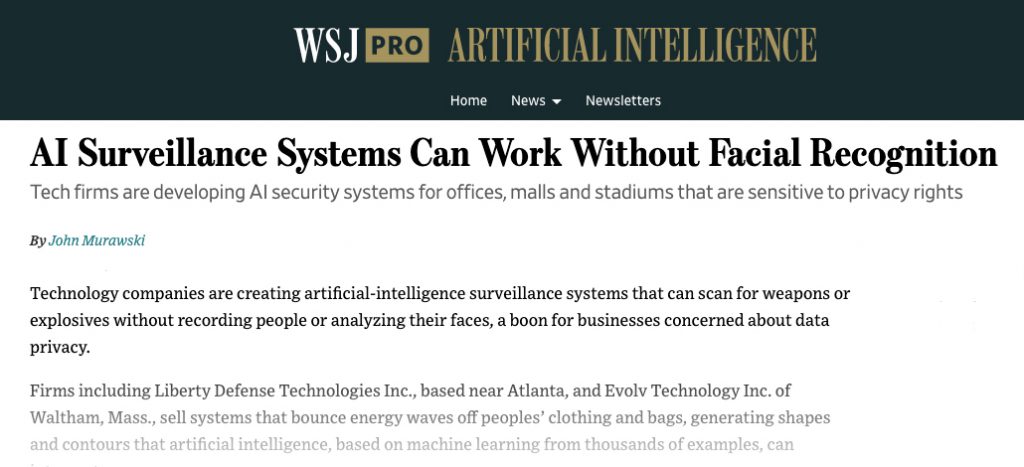 You may be thinking that the processes and screening technology that you see in airports can achieve the same thing in our communities. But we're talking about urban detection; where high people traffic flow and attempts to provide airport-like screening processes can be extremely disruptive to business activity because of security entry delays. There also needs to be a way to detect other potential mass attack weapons including explosives, pyrotechnics, and other non-metallic threats.
Utilizing a new disruptive technology under an exclusive global license from MIT (Massachusetts Institute of Technology), Liberty Defense (TSX: SCAN.V) (OTC: LDDFF) is developing HEXWAVE.
Liberty Defense (SCAN.V) (LDDFF)'s HEXWAVE Apart From The Competition?
HEXWAVE is the first practical application of real-time, 3D imaging. It uses low-power radar energy, which helps generate real-time 3D images to detect weapons such as guns, knives, explosives, and other threats through clothing, backpacks and hand baggage. This product creates, real-time concealed threat images which are assessed using deep learning and AI. Thus alerting security regarding the decision response hierarchy.
Liberty Defense (SCAN.V) (LDDFF) will be Testing In Real Life Scenarios!
Liberty Defense (TSX: SCAN.V) (OTC: LDDFF) has already inked several Memorandums of Understanding for beta testing of HEXWAVE, which is expected to start in early 2020! This initially included Vancouver Area Limited Partnership's Rogers Arena, and Sleiman Enterprises, one of Florida's largest real estate companies developing and managing malls, hotels, and shopping centers.
---
[NEWS 9/26/19] Liberty Defense (TSX:SCAN) (OTC:LDDFF) to Test HEXWAVE at the Metro Toronto Convention Centre
---
[NEWS 10/2/19] Liberty Defense (SCAN) (LDDFF) to Test HEXWAVE at Canada's Largest Airport, Toronto Pearson
---
And the company is already taking proper steps to confirm easy access for government agencies. The company announced its collaboration with TÜV SÜD America Inc. (TÜV SÜD). This efforts is to ensure the company's HEXWAVE product will meet Wireless, EMC, and Safety standards for the Federal Communications Commission (FCC), Industry Canada (IC), and European Conformity (CE) certifications.
Liberty Defense (TSX: SCAN.V) (OTC: LDDFF) has created a strong pipeline of premier potential customers.
The opportunity to test with Vancouver Arena Limited Partnership in or around Roger's Arena could present a big opportunity to prove HEXWAVE and the technology. The arena itself has hosted over 25 million fans and is home to myriad events.
[NEWS 9/25/19] Liberty Defense (TSX:SCAN) (OTC:LDDFF) Completes HEXWAVE Prototype for Active 3D Imaging and AI for Threat Detection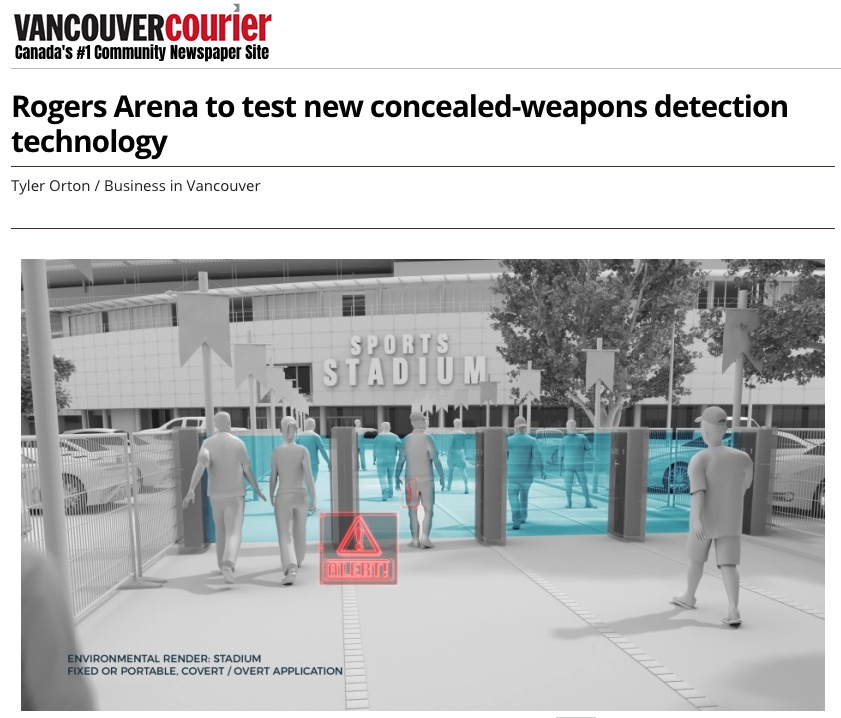 Liberty Secures Its Place with NVIDIA's AI Program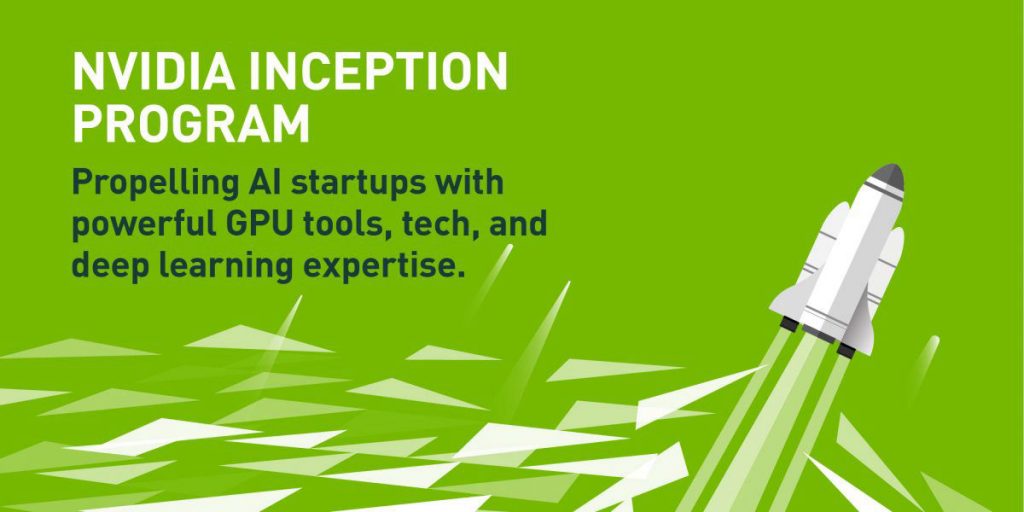 Beta testing with such big names isn't an easy feat but Liberty Defense (TSX: SCAN.V) (OTC: LDDFF) has taken things a step even further. The company has been accepted into NVIDIA's AI program built specifically to accelerate growth for AI technology.
For a company of this size to earn such a position speaks volumes about the potential that HEXWAVE could hold. The virtual accelerator program provides tools, technology, and expertise to help Liberty Defense (TSX: SCAN.V) (OTC: LDDFF) during the stages of product development, prototyping, and deployment. It also offers training from the NVIDIA DL institute, hardware discounts, and grants.
Liberty Defense (SCAN.V) (LDDFF)'s Opportunities Ahead For Detection
Emerging companies in this sector are poised for increased opportunities and growth with the political spotlight looking at gun control and public safety. This technology product could revolutionize the standards of security and set Liberty Defense (TSX: SCAN.V) (OTC: LDDFF) up to become a market leader taking a seat at the table with companies like major government contractor L3 Technologies (LLL) who provides detection and security systems for U.S. Department of Defense, Homeland Security. Similarly, it could position itself to directly take on tech innovators like Harris Corp. (HRS), which supports the government and commercial customers in over 100 countries.
Liberty Defense (TSX: SCAN.V) (OTC: LDDFF) could provide investors with the opportunity to take part in this rapidly growing market early!
"Currently, there is a significant gap that must be addressed in urban security threat defense. HEXWAVE provides a wider perimeter for early detection beyond just the point solution typically positioned at an entrance of a facility. This essential layer will enable security measures to be proactively deployed to detect a threat before it transitions to an attack condition. Liberty Defense (TSX: SCAN.V) (OTC: LDDFF) can fill this gap."

Bill Riker, CEO of Liberty Defense (TSX: SCAN.V) (OTC: LDDFF).
Liberty Defense (SCAN.V) (LDDFF)'s All-Star Management
Advancement from the operational to strategic level is a crucial undertaking that all companies must undergo in pursuit of success. The executive leadership team at Liberty Defense (TSX: SCAN.V) (OTC: LDDFF) has the necessary insight to achieve profitable growth and maintain operational systems.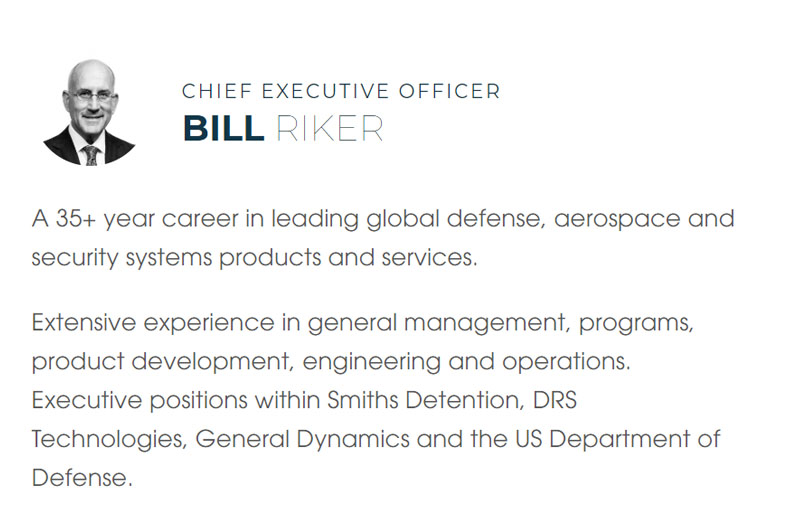 ---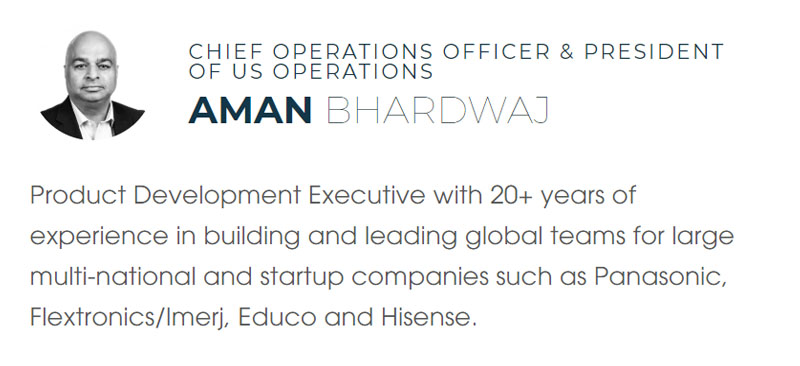 ---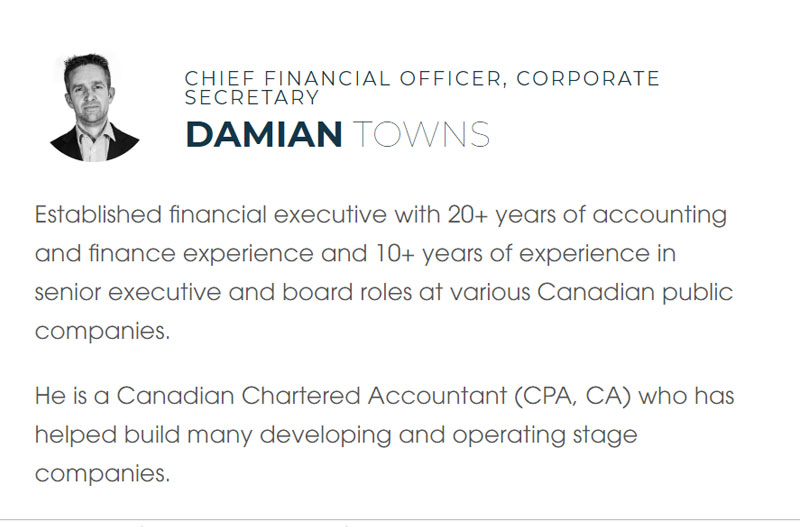 ---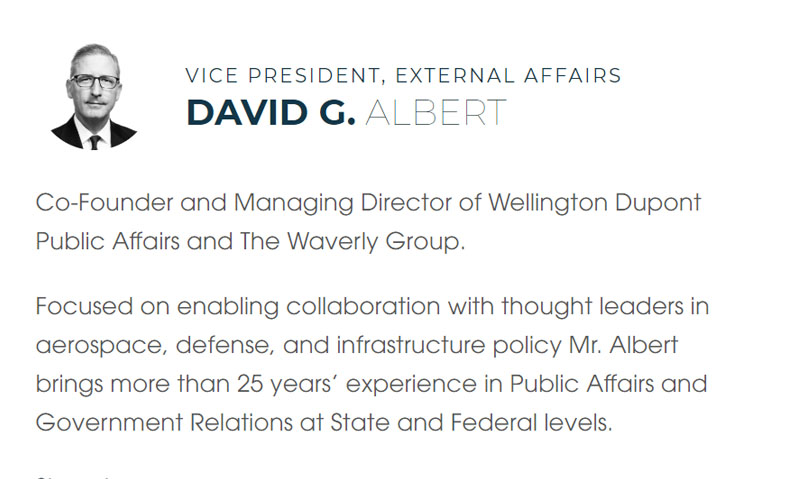 Bart Smudde, Chief Technology Officer
Liberty Defense (TSX: SCAN.V) (OTC: LDDFF) chief technology officer, Bart Smudde, brings over 30 years of experience to the table in designing, testing and manufacturing electronics products in several markets including military and medical. Smudde has managed engineering teams for companies including Graco, Landis+Gyr, SignalONE Safety, and Panasonic.
---
Ron Solanki, VP Operations of U.S, Subsidiary, Liberty Defense Technologies Inc.
In early May, 2019, Liberty Defense (TSX: SCAN.V) (OTC: LDDFF) brought on Ron Solanki as VP Operations of its US Subsidiary. Mr. Solanki has held leadership positions with major multi-national global electronics corporations such as Motorola, Panasonic, Flextronics and Hisense. With over 30 years of experience delivering results in high-tech company operations, he has helped build businesses around strategic business management and development, R&D, manufacturing, supply chain, and legal affairs. He has also served on international boards of directors and business & technology advisory boards.
---
Jordan Eck, VP of Implementation and Service
Jordan Eck is a senior executive with 15 years of experience building and leading skilled technical resource teams across national and international territories. He has an established record of successful sales and operational initiatives with an emphasis on corporate-wide strategic and tactile results targeting organizational alignment, operational efficiency, high-energy/performance culture, and customer experience. With over 2000+ successful projects in his portfolio, Jordan has lead initiatives for stakeholders including the U.S. Government, U.S. Military, DISA, and various fortune 500 organizations. Jordan is a trained system engineer for multiple forms of electronic, physical, and network security platforms. Jordan holds advanced degrees in Project Management, Corporate Finance, and Organizational Leadership.
---
Robert (Bob) Falk, VP of Sales and Business Development
Mr. Falk has over 20 years of experience in the detection and security inspection industries as well as in business development and sales. Mr. Falk served as Evolv Technology's Director of International Sales, and has also worked as an independent aviation security consultant for a number of U.S. and European companies including Gilardoni, AS&E and Surescan.
---
Key Board Appointments Can Secure Additional Opportunities
While management is key, so are the people on its board and advisors. These members can, and in the case of Liberty Defense (TSX: SCAN.V) (OTC: LDDFF), HAVE led the company to even more opportunities and market insight. It doesn't take long to connect the dots:
Jeremy Morton, Executive Chairman, Corporate Strategy Officer of Minimax Viking. Previously President of Stanley Access Technologies. Held senior roles at Stanley Local Security, CNL Software, Ingersoll Rand, and Schneider Electric.
John McCoach, Lead Independent Director, Past President of the TSXV (9 years). Board member of the Capital Markets Authority Implementation Organization
Corby Marshall, a Director with CEO experience at a cybersecurity firm plus experience at a tech company that raised $350 million. —> Important for experience on growing and raising money for a company.
Liberty Defense (TSX: SCAN.V) (OTC: LDDFF)'s advisory council boasts a roster of several other notable individuals including:
Francesco Aquilini, NHL Governor
Victor Montagliani, VP of FIFA
Anthony T. Sleiman, CEO and President of Sleiman Enterprises, Inc., one of Florida's largest privately held real estate companies.
Craig Peters, one of the top CBRE brokers in the Western US.
Al Grasso, former President and CEO of The MITRE Corporation; and
Mit Shah, founder and CEO of Noble Investment Group.
Can You Detect A Winner?
We live in a world where threats to our safety, both large and small, have impacted the way we live. Increased security measures are being taken in several aspects of daily life such as entering a school or even a baseball game. Worse off, not all current security measures are stopping these threats before they happen.
Liberty Defense (TSX: SCAN.V) (OTC: LDDFF) is working on a solution to combat these issues head-on through the implementation of its HEXWAVE product. As we move towards the future, it important for investors to pay attention to his sector and Liberty Defense (TSX: SCAN.V) (OTC: LDDFF) could have the key to disrupting a multi-billion dollar industry!
Disclaimer: Pursuant to an agreement between MIDAM VENTURES, LLC and Liberty Defense Holdings Inc. Midam was hired for a period from 06/1/2019 – 9/30/2019 to publicly disseminate information about Liberty Defense Holdings Inc. including on the Website and other media including Facebook and Twitter. We were paid $250,000 (CASH) for & were paid "0" shares of restricted common shares. We were paid $75,000 (CASH) by Liberty Defense Holdings AND HAVE EXTENDED coverage for a period from 11/1/2019 – 11/30/2019. We may buy or sell additional shares of Liberty Defense Holdings Inc. in the open market at any time, including before, during or after the Website and Information, provide public dissemination of favorable Information. For previous compensation see our FULL DISCLAIMER HERE
End Notes:
[1] https://www.massshootingtracker.org/
[2] Homeland Security Research Corp (HSRC) for Explosives & Weapons Detection Systems Technologies & Industry 2018-2025
[3] https://www.marketsandmarkets.com/PressReleases/threat-detection-system.asp
Biotech Names To Know In November 2019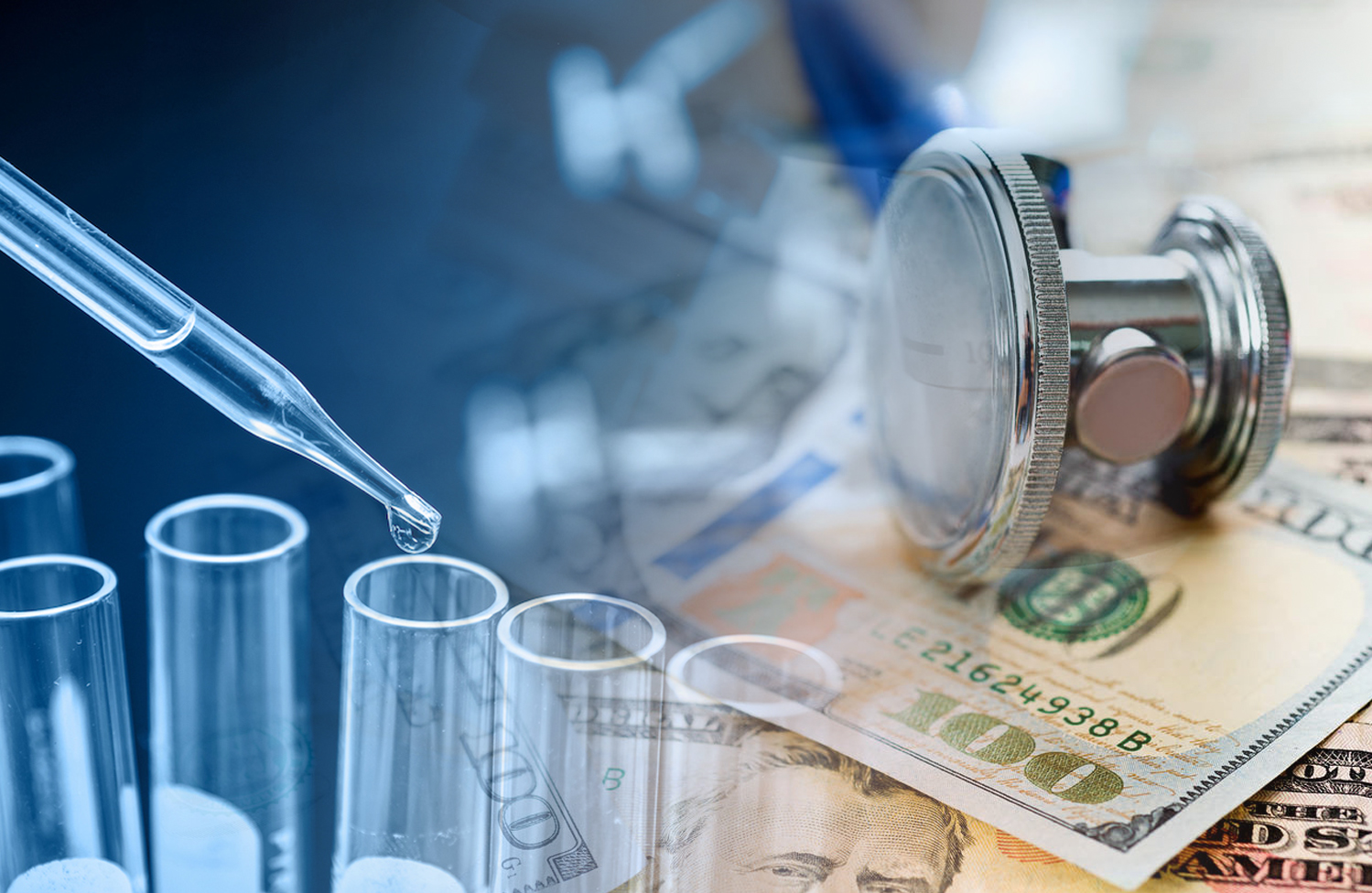 Biotech Stocks Have rallied since The End Of September; What's Next?
Over the years, the biotech sector has become one of the fastest-growing sectors in the stock market and naturally, investors are keen to get hold of stocks that could follow a similar growth trajectory. However, just because a sector is growing does not mean that an investor can bet on any stock and hope to make decent returns.
In order to choose the right stock, he needs to do a lot of personal research and watch the market closely. Here is a look at three biotech stocks that investors should track closely owing to recent developments.
Sernova Corp's (TSX:SVA) (OTC:SEOVF)
Sernova's therapeutic approach to regenerative medicine focuses on providing direct cell therapies where the cells, transplanted within an organ-like vascularized implantable device, generates proteins, hormones or factors released into the bloodstream for treatment of diseases requiring replacement of these molecules in the body.
The company's Cell Pouch is a novel, proprietary, scalable, implantable macro-encapsulation device designed for the long- term survival and function of therapeutic cells. At the end of October Sernova Corp. (SVA) (SEOVF) detected enduring levels of C-peptide in the bloodstream of a fasting patient in its continuing phase I/II Cell Pouch United States clinical study of type-1 diabetes. This C-peptide is a biomarker of transplanted beta-cell insulin production,
Why is this important? According to Dr. Piotr Witkowski, Director of Pancreatic, and Islet Transplant Program at the University of Chicago, "Along with the preliminary safety and early indicators of efficacy, I am excited that we are observing C-peptide levels in the patient's bloodstream after recent transplant, not only following stimulation with a meal but also when the patient is fasting. These findings represent progress in clinical outcomes and evidence of enduring islet survival and function within Sernova's Cell Pouch."
Read This Full Press Release Here
Genprex (GNPX)
The first one to put in the watch list is that of Genprex Inc (NASDAQ:GNPX). On Tuesday, the company revealed preclinical data from its study of its product TUSC2 immunogene therapy. The product in question is meant for raising the effectiveness of chemotherapy and anti-PD1 in people suffering from metastatic lung cancers.
The data proved to be positive and that has naturally resulted in a rally in the stock. It is a significant development for Genprex and could potentially help the company in cornering an important portion of the gene therapy market. Hence, it is hardly a surprise that the stock has rallied by as much as 60% after hitting a session's high of $1.09.
 Can Fite Biopharma (CANF)
The other biotech stock that has made a strong move is the Can Fite Biopharma (NYSE:CANF) stock. The biotech company announced this morning that one of its products, which is meant for the treatment of liver diseases and cancer, has been granted a patent as a sexual dysfunction medicine.
The patents have been granted by the relevant authorities in Canada, Israel, and South Korea. In addition to that, the company has also been awarded patents in Japan, China, United States, Australia, and Hong Kong. It is a highly important development for Can-Fite and it was no surprise when the stock rallied this morning. It has rallied by 3% on Tuesday on the back of the news.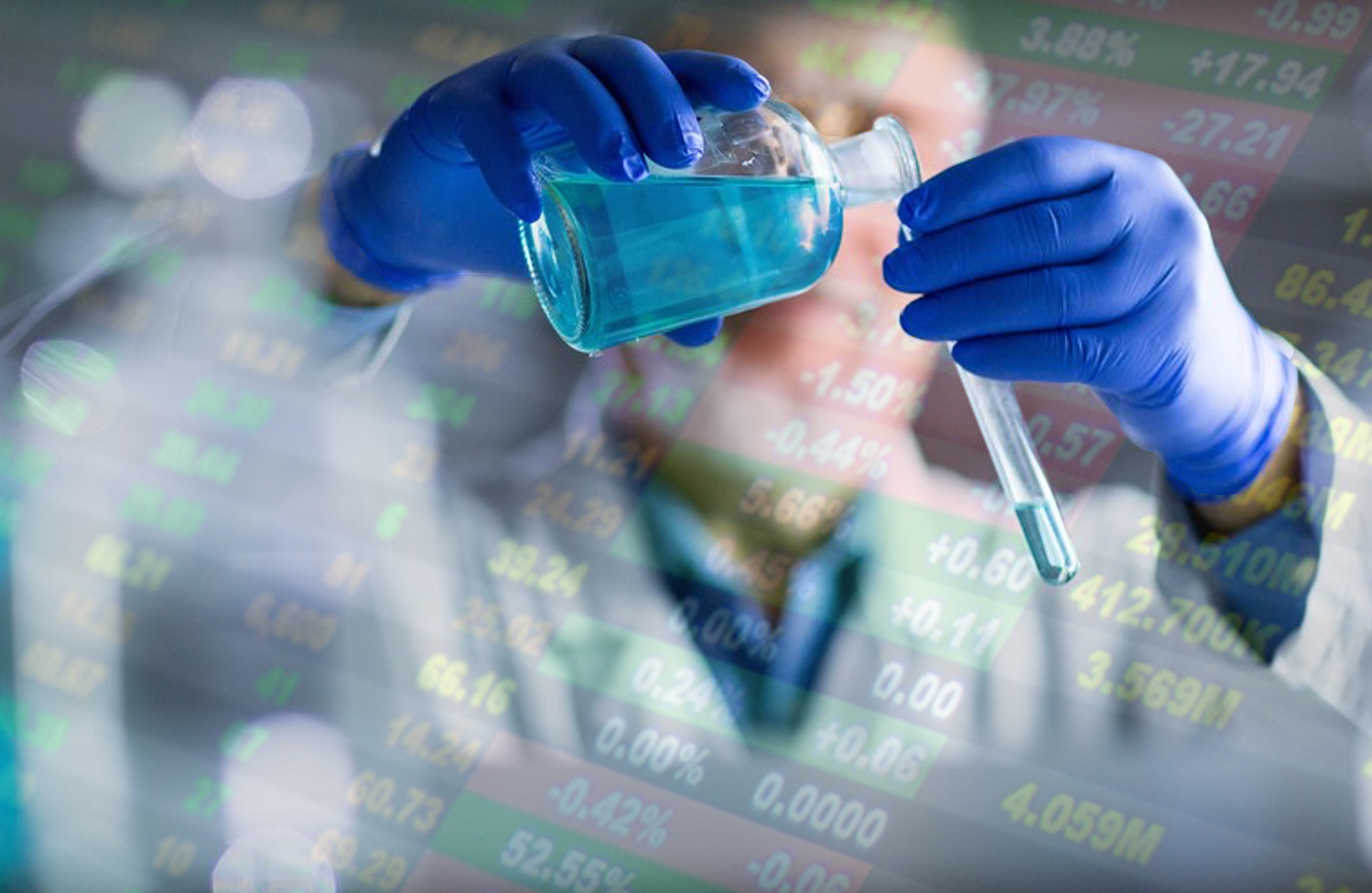 Disclaimer: Pursuant to an agreement between Midam Ventures LLC and Sernova (TSX:SVA) (OTC:SEOVF), Midam has been paid $350,000 for a period from September 23, 2019 to September 22, 2020. We may buy or sell additional shares of Sernova (TSX:SVA) (OTC:SEOVF) in the open market at any time, including before, during or after the Website and Information, to provide public dissemination of favorable Information about Sernova (TSX:SVA) (OTC:SEOVF). Click Here For Full Disclaimer.
Is The Entertainment Streaming Market Ready For Its Next Move?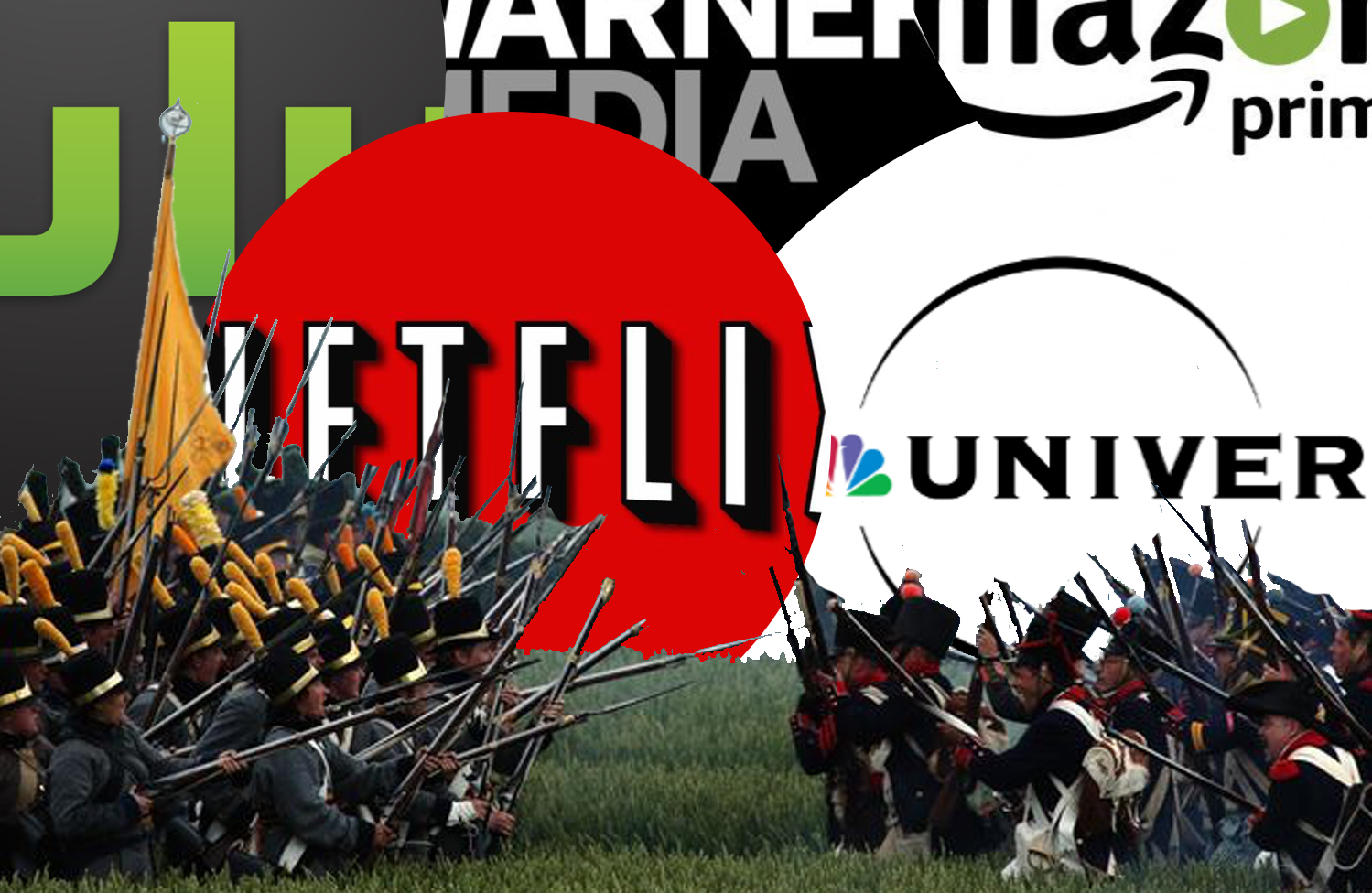 New Streaming Options Have Opened A Big Door For Content Providers
As many experts have pointed out, the end of 2019 is going to see the commencement of the 'streaming wars' as more and more companies enter the OTT market to challenge the supremacy of Netflix Inc (NASDAQ:NFLX). The launch of the streaming service Disney Plus last week formally launched the streaming wars.
Do Content Providers Stand To Benefit?
According to an article published on Reuters the global video streaming market was valued at $26.27 billion in 2015 and is expected to reach $83.41 billion by 2022 growing at a CAGR of 17.9% from 2015 to 2022. Apple, Disney, Netflix, Amazon, NBC, Hulu & more are all competing within the global video streaming market and they all need the same thing… new & original content. Massive demand may create a huge opportunity for companies like Fearless Films (FERL).
Fearless Films is an independent full-service production company. This is the exact type of company that can benefit from what could become one of the biggest cash grabs in entertainment history and here's why. You've likely heard of the big production houses: Warner Bros, DreamWorks, Red Crown Productions and others who benefited from big deals with streaming companies.
It isn't just Netflix who's flexing billions in content budgets, Apple, Amazon, Disney, NBC, Roku – the list goes on. These are huge entertainment distributors who are now fighting for one thing… Where you spend your waking hours streaming entertainment.
Click To Read More On Fearless Films (FERL)
Key Analysis On Streaming Service Providers
Considering the fact that the new service has already garnered 10 million users, it's fair to say that it is here to say. Considering the fact that Apple has already launched its own service and many other services are going to be launched in the next few months, experts are now wondering whether the streaming space has become too crowded.
The success of Game of Thrones has ushered in an era of unprecedented spending for quality content. The show generated total profit to the tune of $2.2 billion for HBO, which is owned by AT&T. Hence, video streaming companies have also decided to spend jaw-dropping sums on original content. Apple has earmarked $6 billion for original content, while Disney is expected to match that.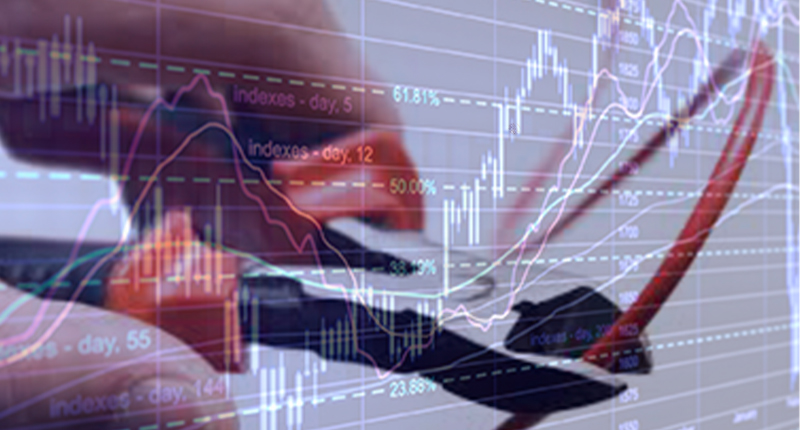 Both companies are trying to create that one show that could turn into a cash cow. On the other hand, Apple is going to price is monthly subscription at $4.99 and Disney is going to charge $6.99 for the same. In such a situation, one can expect Netflix to change tack since its cheapest subscription is worth $12.99.
So, the crowding is quite apparent as mega corporations enter the streaming space. However, the question remains whether the business is going to grow and new subscribers are going to flock in. Studies suggest that it will grow and up until 2024, the streaming market should grow by 18.8% each year. In 2024, the market is going to be worth $687 billion. Hence, it is quite clear that despite the intense competition that is going to come to the streaming space, there is still room for companies to grow and become profitable.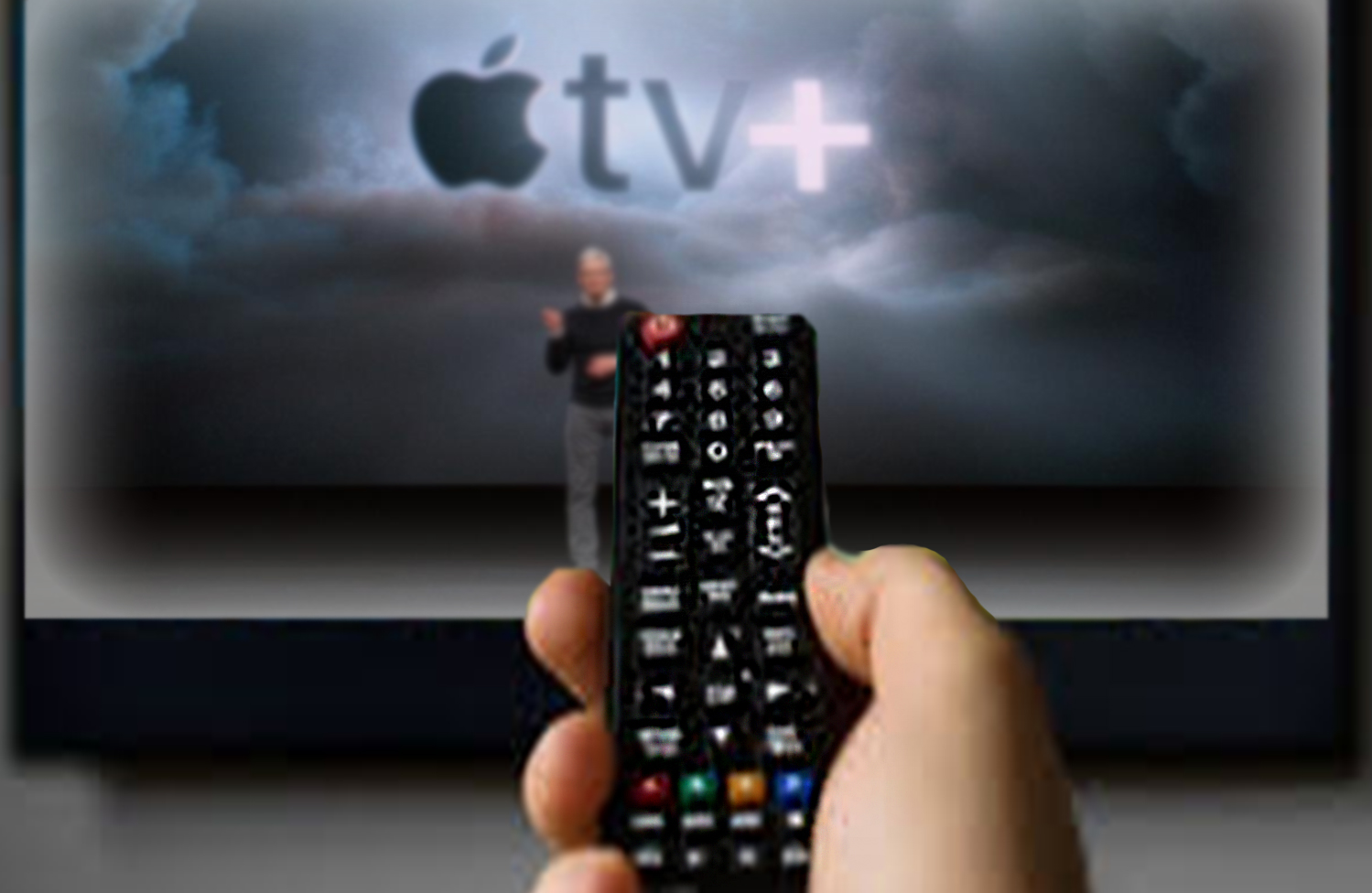 Disclaimer: Pursuant to an agreement between Midam Ventures LLC and Fearless Films Inc. (FERL), Midam has been paid $94,980 by Fearless Films Inc. (FERL) for a period from October 1, 2019 to November 17, 2019. We may buy or sell additional shares of Fearless Films Inc. (FERL) in the open market at any time, including before, during or after the Website and Information, to provide public dissemination of favorable Information about Fearless Films Inc. (FERL). Click Here For Full Disclaimer.
Stock Price Newsletter – November 20, 2019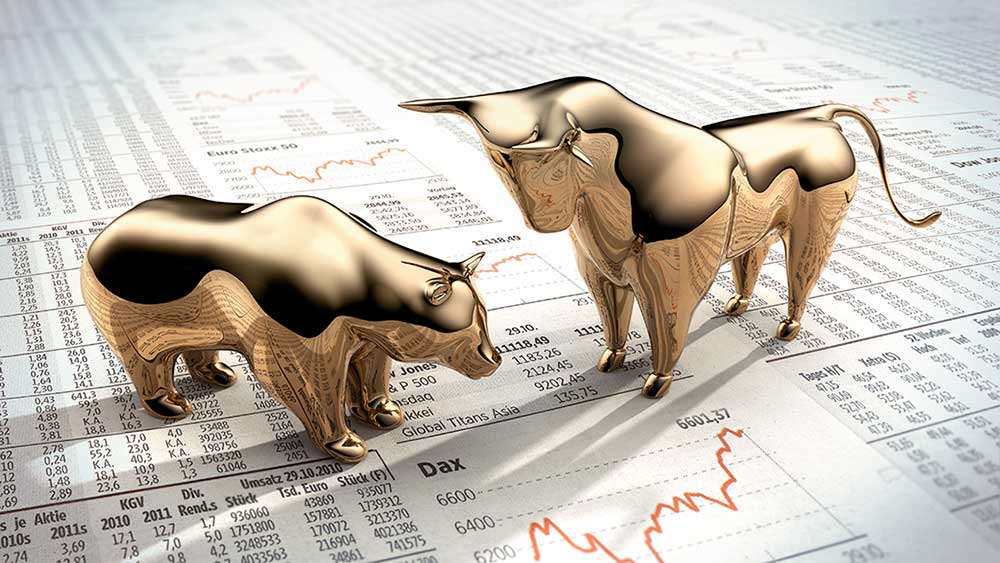 The Biotech Index Just Hit New Highs; Stocks To Watch
Investment experts and professional money managers almost always tell people to invest across a range of experts. This is usually in order to generate bigger returns in the long term. One of the sectors that is almost always favored by professionals is the biotech sector and the simple reason behind that is the fact that the sector has managed to grow at an impressive pace.
---
What Does The Disney (DIS) Plus, Amazon Deal Mean For Investors?
During the company's conference call for the fourth-quarter earnings, the Chief Executive Officer of Disney Bob Iger stated that the streaming serving Disney+ is going to be available on Amazon Fire TV.
---
The $40 Billion Dollar Content Gold Rush
Apple, Disney, Netflix, Amazon, NBC, Hulu & More are All Competing Within the Global Video Streaming Market and They All Need the Same Thing… New & Original Content! Massive Demand May Create Huge Opportunity for One Company!

Join Our Newsletter
Get stock alerts, news & trending stock alerts straight to your inbox!
We keep all user information pricate & promise to never spam.*
Search Stock Price (StockPrice.com)