XSport Global Inc. (XSPT) Enters into $1,000,000 Equity Purchase Agreement with TRITON FUNDS, LP
Charlotte, NC, Nov. 01, 2018 (GLOBE NEWSWIRE) — via NEWMEDIAWIRE — XSport Global, Inc. (OTCQB: XSPT) ("XSport Global" or the "Company"), a leading youth and collegiate sports technology and media holding company focused on developing disruptive sports-centric technologies and related media projects around the world, today announced the Company has entered into an equity purchase agreement with TRITON FUNDS, LP ("TRITON FUNDS" or "Investor").
The agreement is for the purchase of the company's common stock in the amount up to $1,000,000 at the sole discretion of XSport Global. The closing for Capital Call Shares shall occur on the date that is six business days following the date that the Investor receives Capital Call Shares from the Company. The purchase price for the shares to be paid by the Investor at each closing, having a discount of 30% of the volume-weighted average price of the Company's common stock during the 5 trading days prior to a closing date. Neither the Investor, nor any affiliate of the Investor acting on its behalf, will execute any Short Sales during the commitment period.
"Receiving the vote of confidence from TRITON FUNDS, acknowledges XSport Global's disruptive sports-centric, scientific product offerings and overall business potential," stated Robert Finigan, Chief Executive Officer of XSport Global. "This funding will allow us to: develop new product offerings, explore additional acquisitions, acquire talent and invest in marketing and sales, as we grow to be a global business and leader in the Sports category."
Yash Thukral, Founder, of TRITON FUNDS, said, "We continue to seek out the best investment opportunities and XSport Global represents the type of early-stage, growth company we intend to add to our portfolio of investments. We believe their business acumen and strategy is sound, and we are confident with the tremendous upside potential in the multi-billion dollar cognitive sports training industry. We look forward to working together."
"A management team that is highly motivated in seeing through the Company's vision is something we here at TRITON FUNDS highly emphasize, and Robert Finigan provided just that for XSPT," added Dmitriy Slobodskiy, Junior Partner, of TRITON FUNDS. "As a millennial fund, we pride ourselves in working with companies such as XSport Global who directly affect our generation as well as the youth in providing new technology and insight in an ever-changing space."
About TRITON FUNDS:
TRITON FUNDS was started by three undergraduate students from Southern California aspiring to create an investment fund with a millennial touch. Our journey began on the streets of La Jolla, California in search of investors willing to back our idea of a student-run fund that creates a greater sense of community through investments in local companies and entrepreneurs, philanthropy, and guidance to fellow college students interested in the finance field. As a result, local limited partners, coupled with the support of our advisory board, helped us establish TRITON FUNDS, creating real-world opportunities for college students to invest in growing companies.
About XSport Global, Inc.
XSport Global, Inc. (OTCQB: XSPT) is a leading youth and collegiate sports technology and media holding company focused on developing disruptive sports-centric technologies and related media projects around the world, where sports industries and players are highly regarded. Backed by a roster of professional athletes and brand ambassadors, we seek to help athletes achieve their full potential through cognitive training, careers, genetics, recruiting and more. Our flagship company HeadTrainer, Inc was established to create, develop, promote, market, produce, and distribute online/mobile application cognitive training tools initially intended for the youth, millennial, and adult sports markets. The mobile platform was designed and developed in careful coordination with a team of professionals from the fields of science and medicine, and world-class athletes from a variety of sports. Visit www.xsportglobal.com and www.headtrainer.com for more information.
Safe Harbor Statement under the Private Securities Litigation Reform Act of 1995.
Any statements contained in this press release that do not describe historical facts may constitute forward-looking statements as that term is defined in the Private Securities Litigation Reform Act of 1995. You can identify forward-looking statements by words such as "anticipate," "believe," "could," "estimate," "expect," "intend," "may," "plan," "should," "would" or similar words. You should consider these statements carefully because they discuss our plans, targets, strategies, prospects and expectations concerning our business, operating results, financial condition and other similar matters. These statements are subject to certain risks, uncertainties, and assumptions, including, but not limited to, risks and uncertainties relating to the Company's ability to develop, market and sell products and services, based on its technology; the expected benefits and efficacy of the Company's products, services and technology; the availability of additional funding for the Company to continue its operations and to conduct research and development, and future product commercialization; and, the Company's business, research, product development, regulatory approval, marketing and distribution plans and strategies; the ability of the Company to execute on a business plan that permits the technologies and innovations businesses to provide sufficient growth, revenue, liquidity and cash flows for sustaining the Company's go-forward business, and the risks identified and discussed under the caption "Risk Factors" in the XSport Global Annual Report filed with the Securities and Exchange Commission (the "SEC") and the other documents XSport Global files with the SEC from time to time. There will be events in the future, however, that XSport Global is not able to predict accurately or control. XSport Global's actual results may differ materially from the expectations that XSport Global describes in its forward-looking statements. Factors or events that could cause XSport Global's actual results to materially differ may emerge from time to time, and it is not possible for XSport Global to accurately predict all of them. Any forward-looking statement made by XSport Global in this press release speaks only as of the date on which XSport Global makes it. XSport Global undertakes no obligation to update or revise any forward-looking statements, whether as a result of new information, future events or otherwise, except as required by law.
DISCLAIMER: Pursuant to an agreement between MIDAM VENTURES, LLC an affiliate of JSG COMMUNICATIONS LLC and XSport Global, Inc. we were hired for a period from 11/4/2018 – 12/4/2018 to publicly disseminate information about XSport Global, Inc. including on the Website and other media including Facebook and Twitter. We were paid $50,000 (CASH) for & were paid "0" shares of restricted common shares. We own zero shares of XSport Global, Inc., which we purchased in the open market. We may buy or sell additional shares of XSport Global, Inc. in the open market at any time, including before, during or after the Website and Information, provide public dissemination of favorable Information. Click Here For Full Disclaimer
Stock Price Newsletter – October 18, 2019
Biotech ETF's Just Hit New Highs: 3 Stocks To Watch
The biotech sector has a plethora of stocks though. Therefore, an investor needs to put in the necessary research. On that note, here is a look at three biotech stocks to watch as sector stocks enjoy a bull run in October.
---
In Case You Missed It: Sernova (SVA) (SEOVF) Finds C-Peptide In Phase I/II Fasting Patient
Sernova Corp. (SVA) (SEOVF) has detected enduring levels of C-peptide (measured up to 30 days and continuing), a biomarker of transplanted beta cell insulin production, in the bloodstream of a fasting patient in its continuing phase I/II Cell Pouch United States clinical study of type-1 diabetes.
---
These Healthcare & Biotech Stocks Deserve Your Attention This Month
The positive results provided a break for the sector. Furthermore, healthcare stocks have risen by 5.7% this year. The entire index has seen a nearly 20 percent gain, according to The Wall Street Journal. With this in mind, healthcare and biotechnology stocks are in focus this month.
---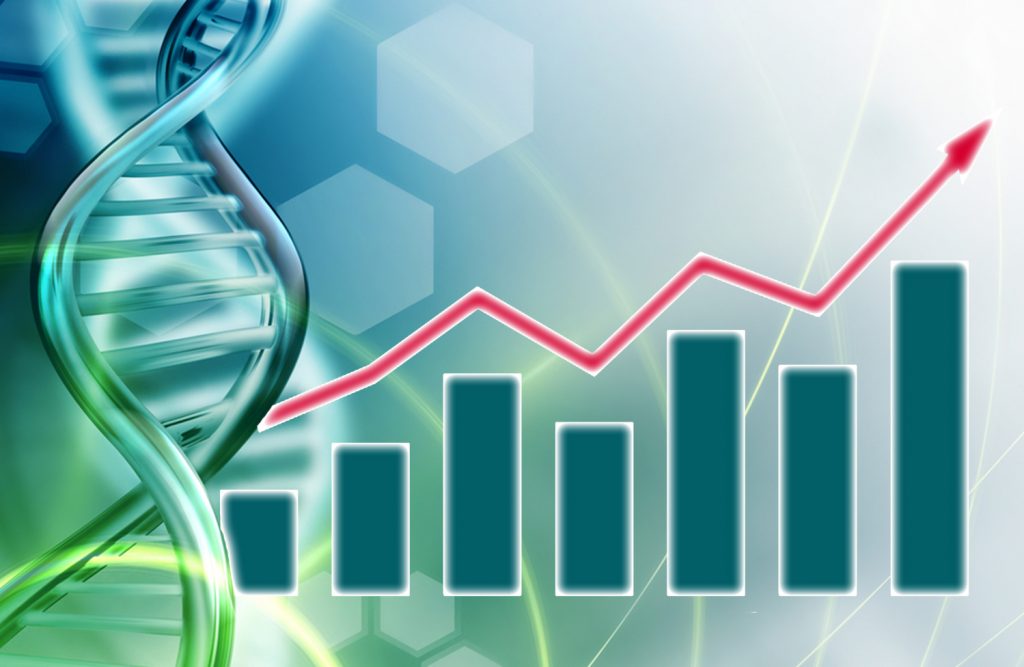 Disclaimer: Pursuant to an agreement between Midam Ventures LLC and Sernova (TSX:SVA) (OTC:SEOVF), Midam has been paid $350,000 for a period from September 23, 2019 to September 22, 2020. We may buy or sell additional shares of Sernova (TSX:SVA) (OTC:SEOVF) in the open market at any time, including before, during or after the Website and Information, to provide public dissemination of favorable Information about Sernova (TSX:SVA) (OTC:SEOVF). Click Here For Full Disclaimer.
Are These Stocks To Buy Or Sell: Snap (SNAP), Shake Shack (SHAK)
After A Strong First Half, What's Next For These Two Stock?
Several stocks have mustered monster returns this year with some companies with market caps of more than $200 million more than doubling. Among the companies that have seen their stocks more than doubled this year are social media company Snap (NYSE: SNAP) and burger chain Shake Shack (NYSE: SHAK).
Snap Overcame a Rough 2018
Snap is the biggest social medial winner this year following last year's disappointments. The parent of chatting app Snapchat's 2018 was stained by the failure of its wearable tech. There was also a poor reception of its app update and weakening platform growth. Snap stock plummeted after it failed to launch a comeback. 
[REPORT] 3 Penny Stocks To Watch Pushing Canada's Bull Market
In an unlikely performance, the company saw its revenue soar 48%. This was a rare occurrence for a company that appeared to be peaking in 2018. Currently, the company has over 203 million daily active users using its app. Its ability for monetization seems to be accelerating. The company is capitalizing on its target population which is usually young people.
Shake Shack Benefitting from Third Party Delivery Apps
Shake Shack is the only restaurant stock that has more than doubled this year. This is even after most investors thought that its valuation was high at the beginning of 2019. The chain's revenue jumped 31% in Q2 as sharp expansion, as well as a 3.6% upturn in comps, continues to fuel its top-line rally. This was exciting news on the bottom line as the company missed Wall Street estimates as it has been in the last four quarters.
[READ MORE] 1 Stock is Positioning to Disrupt a Billion Dollar Industry Creating Opportunity & Saving Lives
The company has also improved its guidance. It has also benefitted from third-party apps offering restaurant operators an alternative of beefing up takeout orders. Shake Shack stock is still trading at 6 times its forward sales. This may be a steep valuation for the stock more so considering it is a restaurant industry stock. The company is, however, improving its fundamentals which are instrumental in overcoming valuation concerns.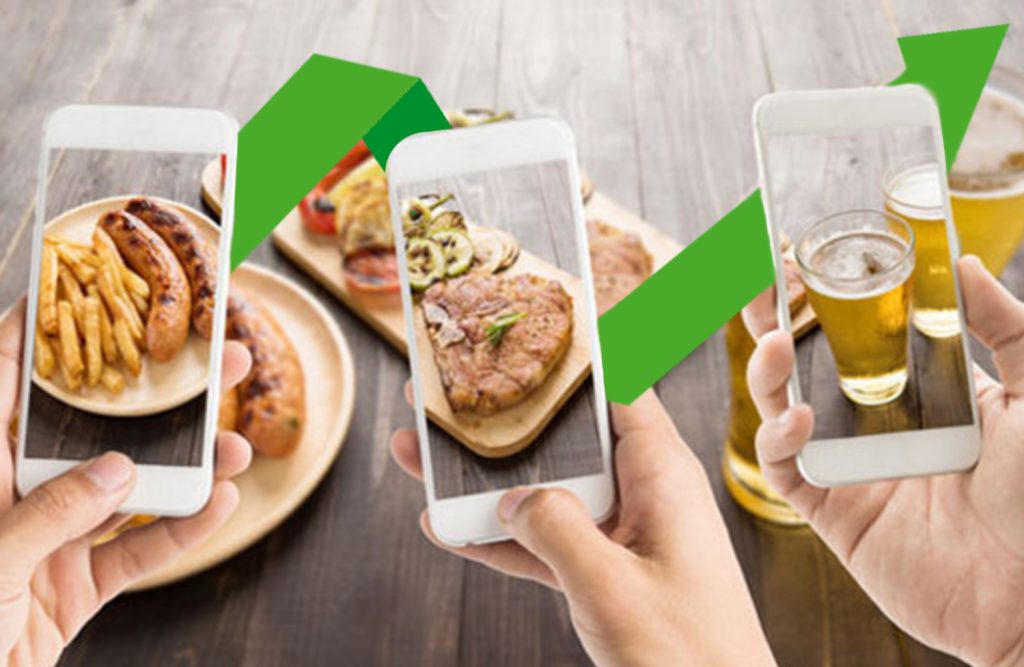 Stocks To Buy Or Sell: Beyond Meat (BYND)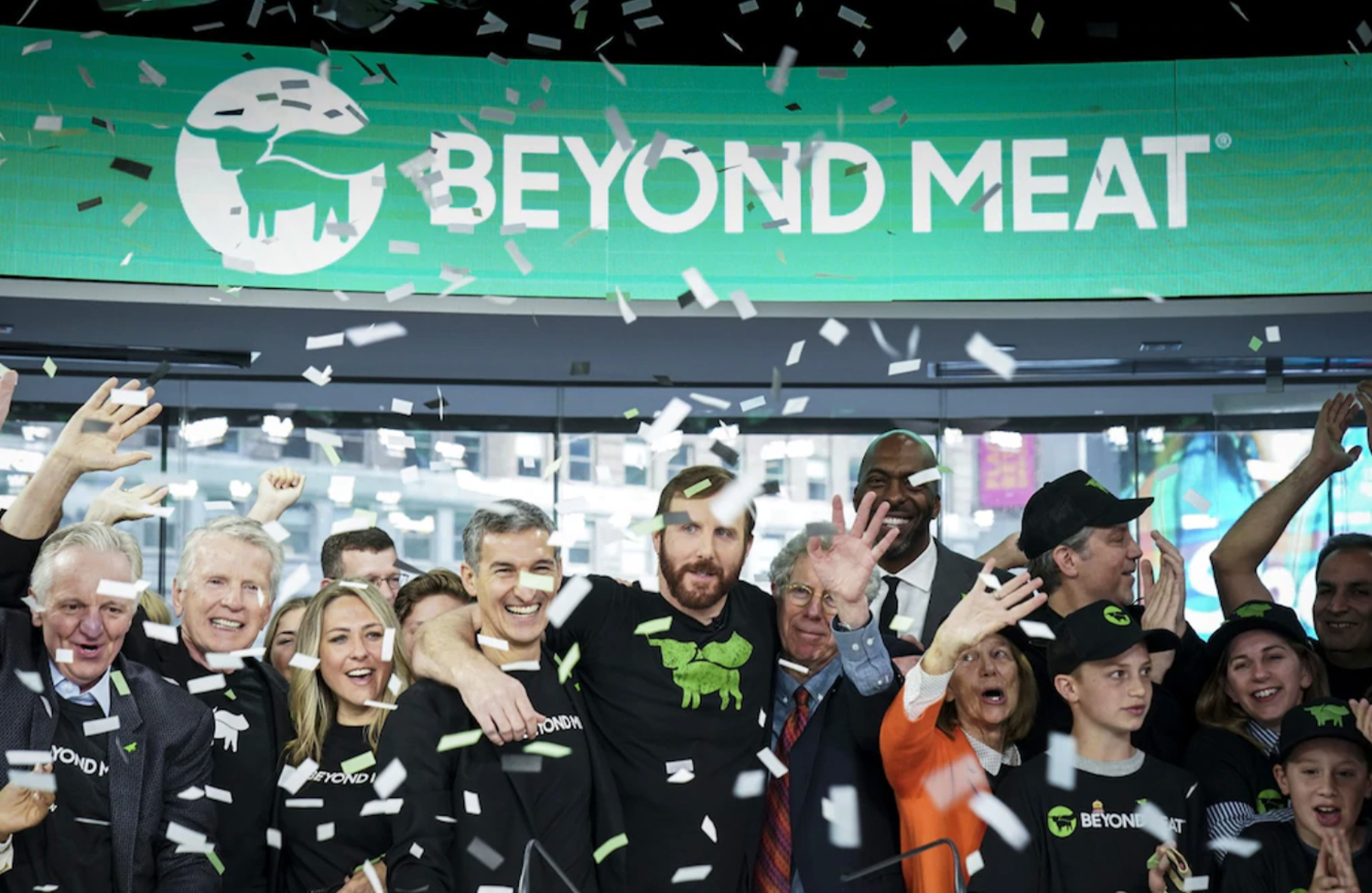 In recent weeks Beyond Meat Inc. (NASDAQ:BYND) has been dealing with growing pessimism from analysts with an underperforming rating. The latest to join the list is Mickheil Omanadze of Exane BNP Paribas who began coverage on Beyond Meat with an underwhelming rating and price target of $70.
On Monday when the analyst initiated the coverage Beyond Meat shares shed 6%. Freedom Finance's Erlan Abdikarimov who has been bearish about Beyond Meat stock has the second-lowest target price of $87.90.
Growing competition hurting Beyond Meat
The main reason behind this depressing price target is growing competition in the industry. Analysts indicate that although the plant-based meats industry will grow fast, the low entry barriers are negligible. This is challenging when trying to justify the stock.
Also, it seems like Beyond Meat stock could be overvalued based on its peers with value at around $9 billion which is 37 times more than Beyond Meat's full-year revenue guidance.  The valuation is high for a processed food company whose product could be a fad.
However, even if plant-based meat wasn't a fad, growing competition in the industry is still a big challenge. There a proliferation of fake meat products in retails stores and grocery shelves which could hurt sales of Beyond Meat. Traditional food companies such as Kellogg (NYSE: K), Hormel Foods (NYSE: HRL), and Tyson Foods (NYSE: TSN) are also developing alternative meat to compete with Beyond Meat. Outside the food industry Kroger Co (NYSE: KR) already has its fake meat alternative.
Could Beyond Meat Have Its Sites Set On McDonald's?
Omanadze raised his skepticism regarding the potential of Beyond Meat in the food industry. Major drivers of the company have been restaurant and food partnerships. Analysts have predicted that the stock could surge if the company secures a partnership with McDonald's. Omanadze believes that in future branded burgers will not have a significant presence in the foodservice sector.
Another analyst Brian Holland of D.A. Davidson has given the stock an underperforming rating but with a higher target price of £130.

Join Our Newsletter
Get stock alerts, news & trending stock alerts straight to your inbox!
We keep all user information pricate & promise to never spam.*
Search Stock Price (StockPrice.com)