XSport Global Inc. (XSPT) Enters into $1,000,000 Equity Purchase Agreement with TRITON FUNDS, LP
Charlotte, NC, Nov. 01, 2018 (GLOBE NEWSWIRE) — via NEWMEDIAWIRE — XSport Global, Inc. (OTCQB: XSPT) ("XSport Global" or the "Company"), a leading youth and collegiate sports technology and media holding company focused on developing disruptive sports-centric technologies and related media projects around the world, today announced the Company has entered into an equity purchase agreement with TRITON FUNDS, LP ("TRITON FUNDS" or "Investor").
The agreement is for the purchase of the company's common stock in the amount up to $1,000,000 at the sole discretion of XSport Global. The closing for Capital Call Shares shall occur on the date that is six business days following the date that the Investor receives Capital Call Shares from the Company. The purchase price for the shares to be paid by the Investor at each closing, having a discount of 30% of the volume-weighted average price of the Company's common stock during the 5 trading days prior to a closing date. Neither the Investor, nor any affiliate of the Investor acting on its behalf, will execute any Short Sales during the commitment period.
"Receiving the vote of confidence from TRITON FUNDS, acknowledges XSport Global's disruptive sports-centric, scientific product offerings and overall business potential," stated Robert Finigan, Chief Executive Officer of XSport Global. "This funding will allow us to: develop new product offerings, explore additional acquisitions, acquire talent and invest in marketing and sales, as we grow to be a global business and leader in the Sports category."
Yash Thukral, Founder, of TRITON FUNDS, said, "We continue to seek out the best investment opportunities and XSport Global represents the type of early-stage, growth company we intend to add to our portfolio of investments. We believe their business acumen and strategy is sound, and we are confident with the tremendous upside potential in the multi-billion dollar cognitive sports training industry. We look forward to working together."
"A management team that is highly motivated in seeing through the Company's vision is something we here at TRITON FUNDS highly emphasize, and Robert Finigan provided just that for XSPT," added Dmitriy Slobodskiy, Junior Partner, of TRITON FUNDS. "As a millennial fund, we pride ourselves in working with companies such as XSport Global who directly affect our generation as well as the youth in providing new technology and insight in an ever-changing space."
About TRITON FUNDS:
TRITON FUNDS was started by three undergraduate students from Southern California aspiring to create an investment fund with a millennial touch. Our journey began on the streets of La Jolla, California in search of investors willing to back our idea of a student-run fund that creates a greater sense of community through investments in local companies and entrepreneurs, philanthropy, and guidance to fellow college students interested in the finance field. As a result, local limited partners, coupled with the support of our advisory board, helped us establish TRITON FUNDS, creating real-world opportunities for college students to invest in growing companies.
About XSport Global, Inc.
XSport Global, Inc. (OTCQB: XSPT) is a leading youth and collegiate sports technology and media holding company focused on developing disruptive sports-centric technologies and related media projects around the world, where sports industries and players are highly regarded. Backed by a roster of professional athletes and brand ambassadors, we seek to help athletes achieve their full potential through cognitive training, careers, genetics, recruiting and more. Our flagship company HeadTrainer, Inc was established to create, develop, promote, market, produce, and distribute online/mobile application cognitive training tools initially intended for the youth, millennial, and adult sports markets. The mobile platform was designed and developed in careful coordination with a team of professionals from the fields of science and medicine, and world-class athletes from a variety of sports. Visit www.xsportglobal.com and www.headtrainer.com for more information.
Safe Harbor Statement under the Private Securities Litigation Reform Act of 1995.
Any statements contained in this press release that do not describe historical facts may constitute forward-looking statements as that term is defined in the Private Securities Litigation Reform Act of 1995. You can identify forward-looking statements by words such as "anticipate," "believe," "could," "estimate," "expect," "intend," "may," "plan," "should," "would" or similar words. You should consider these statements carefully because they discuss our plans, targets, strategies, prospects and expectations concerning our business, operating results, financial condition and other similar matters. These statements are subject to certain risks, uncertainties, and assumptions, including, but not limited to, risks and uncertainties relating to the Company's ability to develop, market and sell products and services, based on its technology; the expected benefits and efficacy of the Company's products, services and technology; the availability of additional funding for the Company to continue its operations and to conduct research and development, and future product commercialization; and, the Company's business, research, product development, regulatory approval, marketing and distribution plans and strategies; the ability of the Company to execute on a business plan that permits the technologies and innovations businesses to provide sufficient growth, revenue, liquidity and cash flows for sustaining the Company's go-forward business, and the risks identified and discussed under the caption "Risk Factors" in the XSport Global Annual Report filed with the Securities and Exchange Commission (the "SEC") and the other documents XSport Global files with the SEC from time to time. There will be events in the future, however, that XSport Global is not able to predict accurately or control. XSport Global's actual results may differ materially from the expectations that XSport Global describes in its forward-looking statements. Factors or events that could cause XSport Global's actual results to materially differ may emerge from time to time, and it is not possible for XSport Global to accurately predict all of them. Any forward-looking statement made by XSport Global in this press release speaks only as of the date on which XSport Global makes it. XSport Global undertakes no obligation to update or revise any forward-looking statements, whether as a result of new information, future events or otherwise, except as required by law.
DISCLAIMER: Pursuant to an agreement between MIDAM VENTURES, LLC an affiliate of JSG COMMUNICATIONS LLC and XSport Global, Inc. we were hired for a period from 11/4/2018 – 12/4/2018 to publicly disseminate information about XSport Global, Inc. including on the Website and other media including Facebook and Twitter. We were paid $50,000 (CASH) for & were paid "0" shares of restricted common shares. We own zero shares of XSport Global, Inc., which we purchased in the open market. We may buy or sell additional shares of XSport Global, Inc. in the open market at any time, including before, during or after the Website and Information, provide public dissemination of favorable Information. Click Here For Full Disclaimer
The Roller Coaster Ride On Shutterfly (SFLY) Stock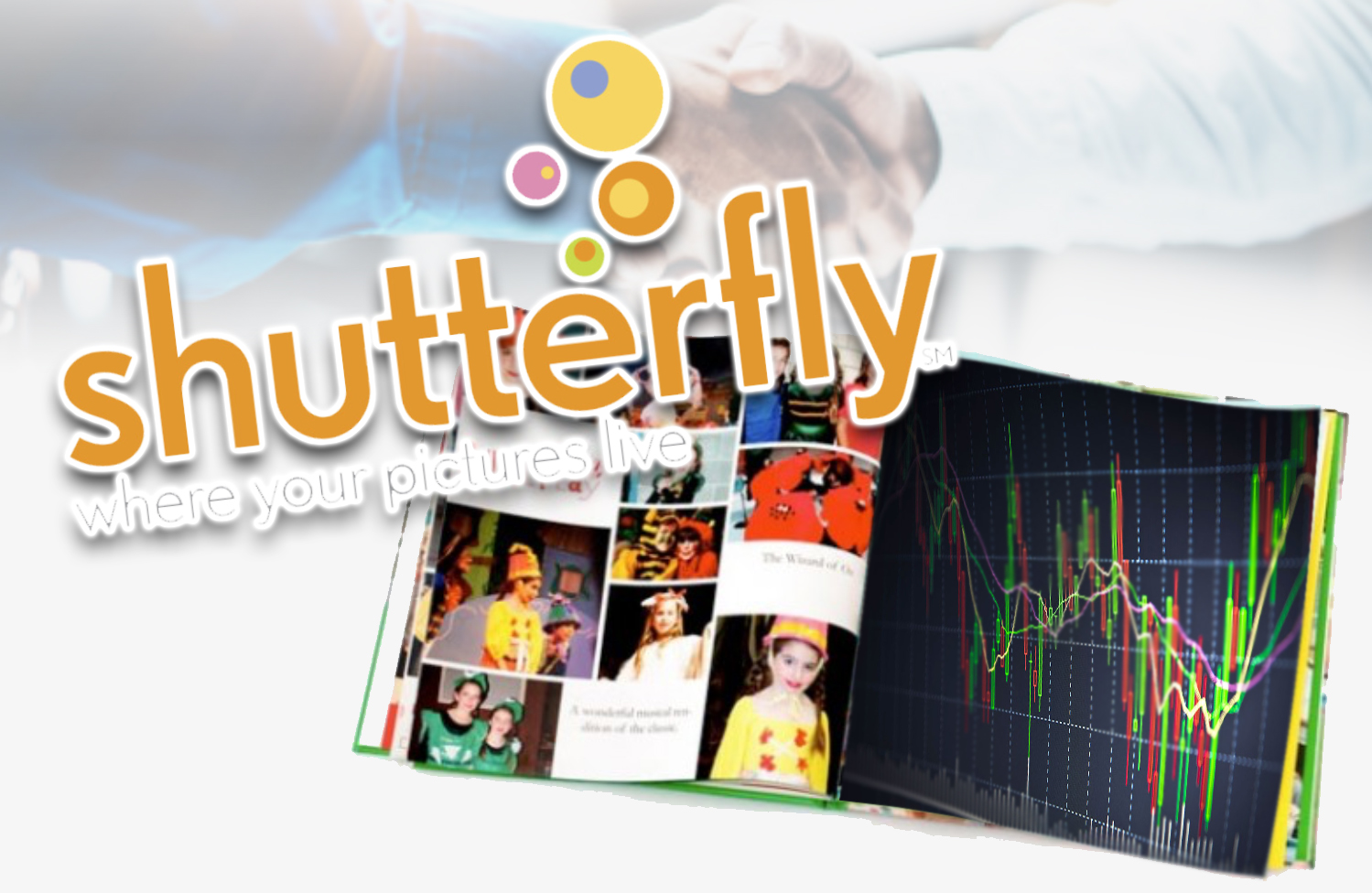 Shutterfly (SFLY) has been one of the most important companies in the photofinishing industry with the range of services that it offered. Over the past twenty years, the company had been involved in services like digital photo storage, customized merchandise, and print processing among others. However, the company is now all set to make an exit from the business that they have built up over the years by selling it to Apollo Global Management.
Acquisition News
Last week, the company announced that it had accepted the offer that had been made by Apollo and some experts claim that the investors in Shutterfly might not be entirely happy with the final payout.
[REPORT] Two Massive Growth Industries, One Choice for Investors
Apollo is going to fork out $51 per share for the acquisition and that might not make many investors happy, considering the fact that it is just 1.5% higher than the closing price of the Shutterfly stock on Monday. However, there is another way of looking at it.
The news of a potential acquisition by Apollo had first been reported back on 23 April and it was then that the stock started climbing. If the price prior to that surge is taken into consideration, then the shareholders are looking at a 31% premium on their shares.
What Are Investors Saying?
That being said, the investors still have a lot to be upset about, since Shutterfly stock had been trading at $100 on June 5 last year. However, it is quite clear that the price offered by Apollo is the best deal since no other bidder has come forward with a counteroffer. Apollo will be paying out $2.7 billion for the acquisition.
Shutterfly's business started showing weaknesses towards the end of last year and the company's acquisitions at the time did not really make a big dent in the revenues. Although the business has shown weaknesses, it is important to note that Apollo clearly sees a future in the company; otherwise, it would not have forked out $2.7 billion for the company.
While the company will continue to be in business, it has been a pretty harrowing experience for people who had invested in the company.
Stock Price Mid-Day Update
What a way to start the week. The markets are green right now and even ahead of all of the expected financial meetings this week, sentiment is high. That's true too for the companies we talked about this morning. So let's dive in and get everyone caught up to speed.
ParcelPal Technology Inc. (PKG.CN) (PTNYF) Jumps On Integration News
ParcelPal Technology Inc. (PKG.CN) (PTNYF) has been on the move for most of the month and the recent jump comes on the heels of this penny stock announcing integration on the Shopify platform. If you're wondering, this is the same Shopify that trades publicly at OVER $300 a share!
Now the deal was first scooped by Benzinga and was later confirmed when ParcelPal formally announced the deal later in morning. Businesses of any kind, notably cannabis merchants will be able to integrate their Shopify eCommerce store nearly instantly to ParcelPal's ecosystem.
These merchants will enable their customers to tap into ParcelPal's network and have their products delivered in an hour or less. ParcelPal has begun this process with Choom and Kiaro. You can read more about the ParcelPal/Shopify News Here. Since June 3, ParcelPal is up by more than 35% and we, for one, will continue to bring more updates as we find them.
GT Biopharma, Inc. (GTBP) Consolidation Could Lead To More Excitement
GT Biopharma, Inc. (GTBP) continues to pick up the pace. Since we initiated coverage on the company, we've watch GTBP climb as much as 30% and as of today, it's still up by roughly 12.5% in just over a week. We have seen a bit of consolidation to start this week but that could open the door to more excitement in June. The big focus for GTBP onlookers has been on its immunotherapy portfolio.
The bottom line here is that big money is pouring into cancer-focused companies specifically. The fact that as we write this, Pfizer is in the middle of an $11 billion dollar deal to buy a cancer therapy company should be even more proof of this focus.
To date, GT Biopharma has completed one dose escalation Phase I-II expansion clinical trial, and one fixed dose Phase I-II expansion clinical trial, which collectively enrolled a combined 43 patients. On the surface, the Phase I-II expansion clinical trial demonstrated greater than 50% of Evaluable patients receiving 60 mg/kg dose had a positive clinical response.
Two patients exhibited a Complete Remission with one patient currently disease-free at 50 months post-treatment. Additionally, five patients exhibited Stable Disease, cancers that are neither increasing nor decreasing in severity, with the longest response lasting 12 months post-treatment. In addition to this, the company's therapy has also shown that it could target HIV infected cells in the University of Minnesota's preclinical testing. Not only that but in specific tests, data showed that HIV-infected targets that express the HIV envelope on their surface could be eliminated. We've put together a full report on GTBP so click here for more info.
Liberty Defense Holdings, Ltd. (SCAN.V) Surges On German Deal
We brought this back to the attention of our members earlier last week and since then things have been quite exciting to say the least. Here's why: Liberty Defense was trading at CAD$0.69 and today we've witnessed a big boom to highs of $0.85 after making another big MOU announcement. What was the news? Liberty Defense (SCAN.V) will be collaborating with FC Bayern München to beta test HEXWAVE. You can read the whole PR here.
This is what Bill Riker, CEO of Liberty Defense, said about this deal, "The reception to our HEXWAVE product has been fantastic and we are excited about working alongside FC Bayern Munich, a team that is a household name in both Europe and North America. Our ability to deploy in both indoor and outdoor settings, with covert and overt applications, sets us apart and has also been driving increasing interest from the market."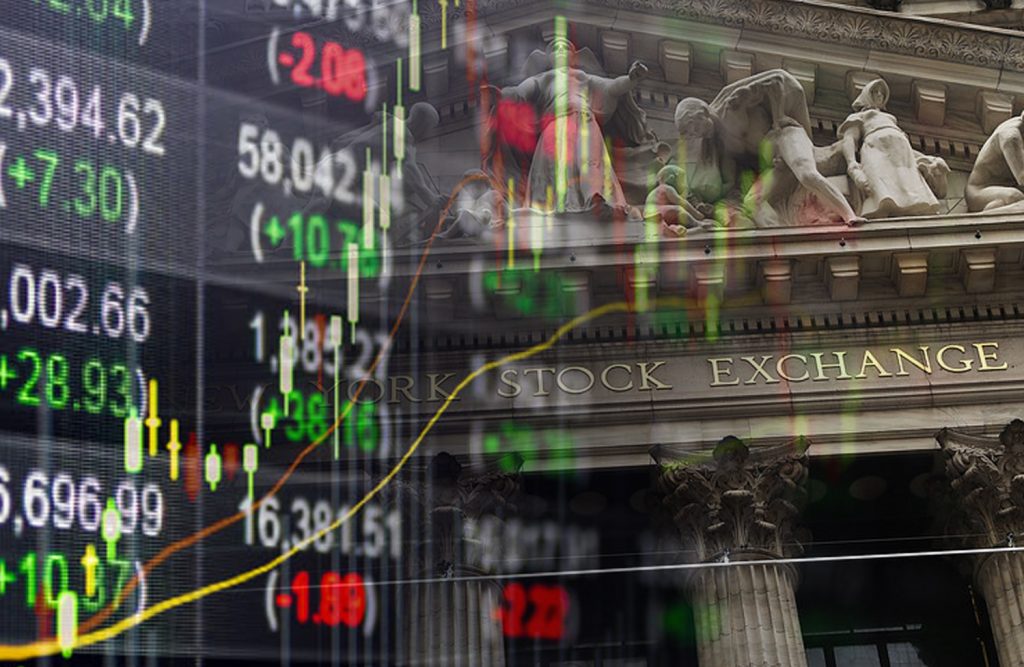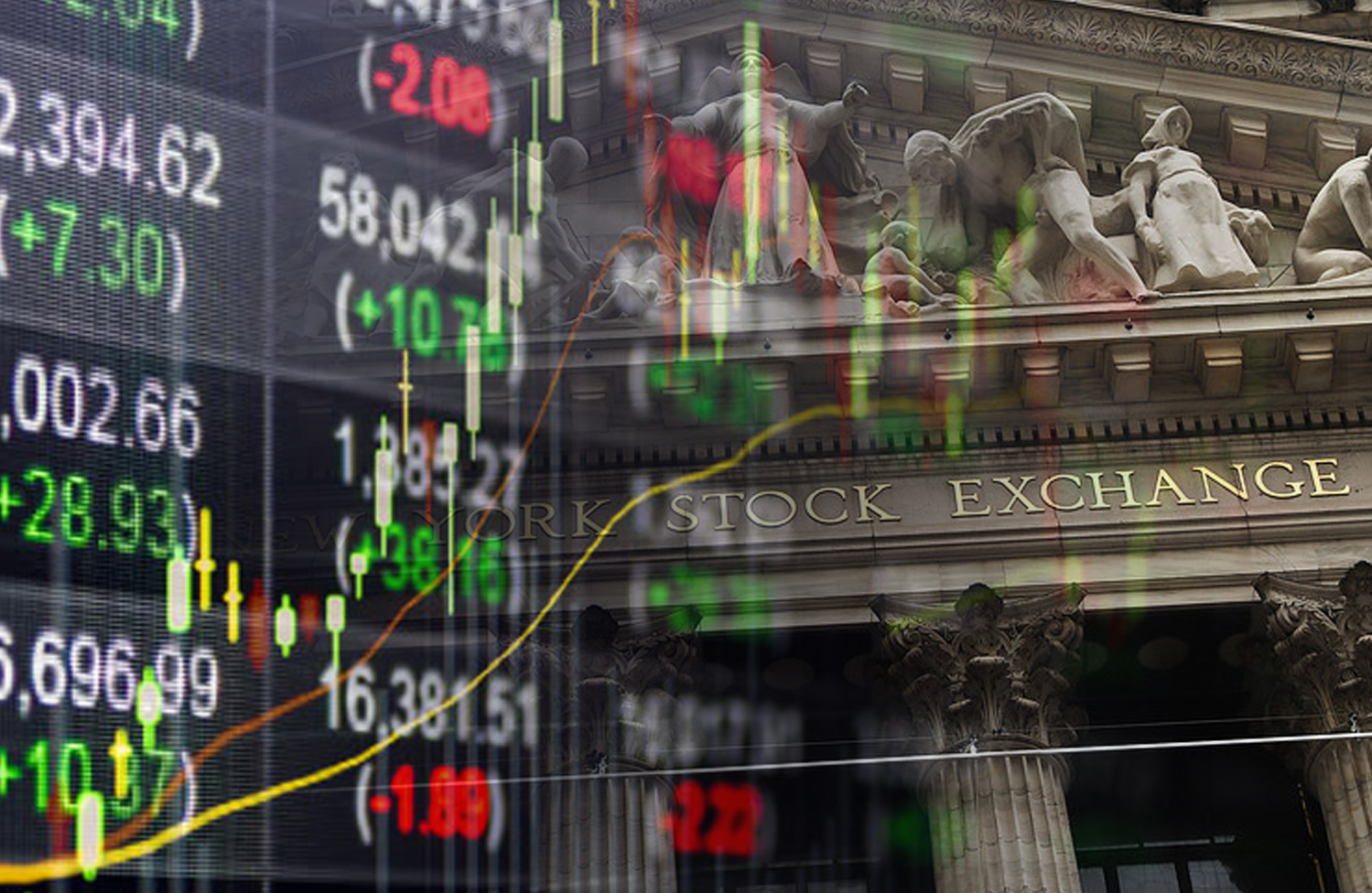 Stock Price Monday Morning Update – June 17, 2019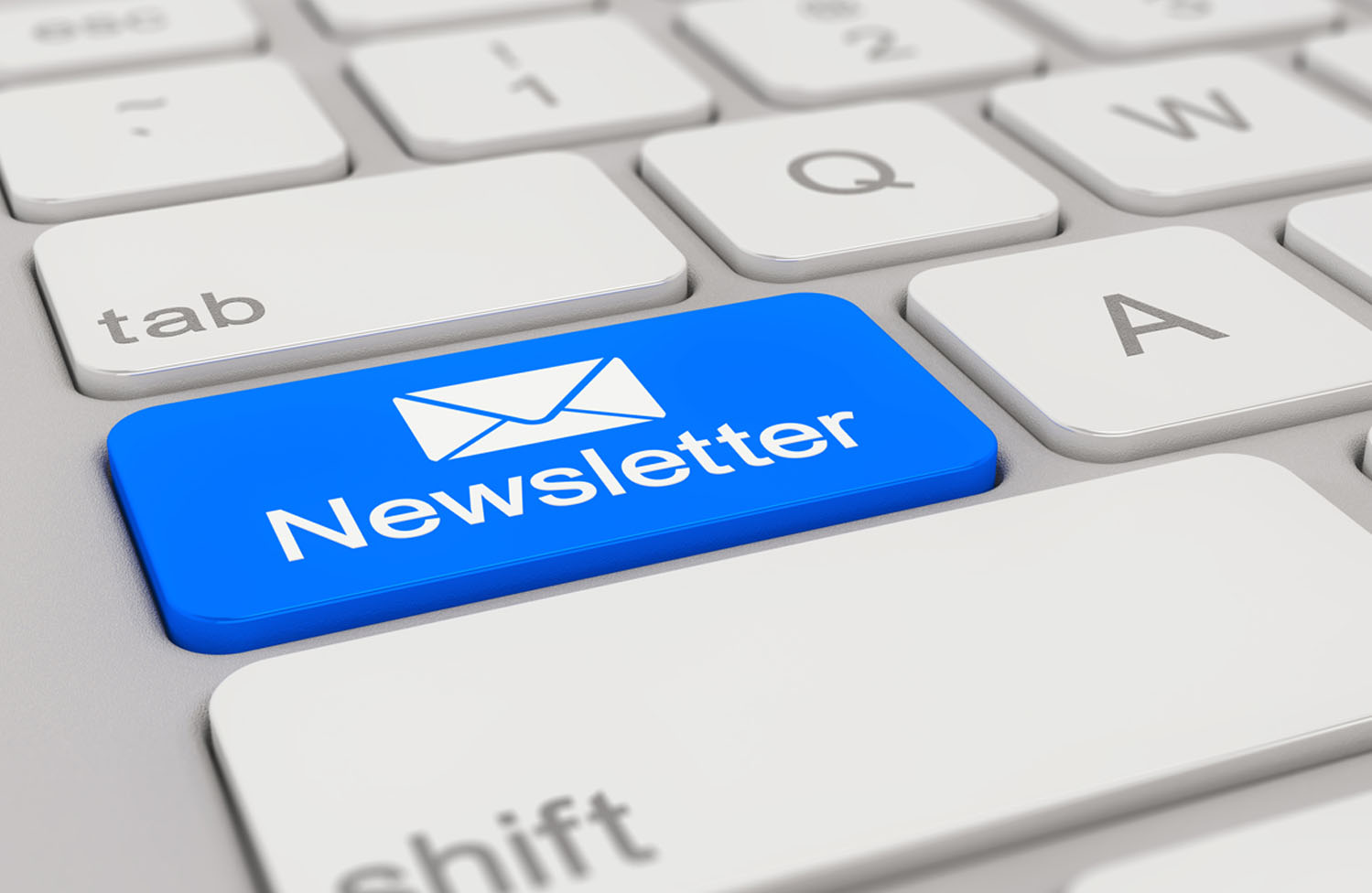 ParcelPal (PKG.CN) (PTNYF) & Shopify (SHOP) Integration Opening Big Doors For Cannabis In Canada
Originally scooped by Benzinga (see: Scoop: Shopify And ParcelPal To Integrate For Cannabis Delivery In Canada), ParcelPal has formally announced that it will be integrating with Shopify to offer cannabis products to customers of Shopify shops. This will be available in Vancouver, Calgary, and Saskatchewan. Customers ordering from Shopify stores in these areas will be able to receive cannabis at their own homes.
---
Liberty Defense (SCAN.V) to Collaborate with FC Bayern München to Beta Test HEXWAVE
VANCOUVER and MÜNCHEN, Germany, June 17, 2019 /PRNewswire/ – Liberty Defense Holdings, Ltd. ("Liberty") (TSXV: SCAN; FRANKFURT: LD2), a leader in security and weapons detection solutions, is pleased to announce that the company has signed a Memorandum of Understanding ("MOU") with the German soccer team, FCBayern München ("FC Bayern"), a German football club based in Munich, Bavaria ("Bayern") to beta test HEXWAVE.
---
Big Investments Are Signaling The Green Light For A 'Hot Market' With Cancer-Fighting Stocks
If you've ever invested in the stock market or traded a single share, chances are you've familiarized yourself with the "hot markets". These are the ones that consistently see enormous volatility and gains that most only dream of.
---
Disclaimer: MIDAM VENTURES LLC has been compensated $75,000 per month by a ParcelPal Technology, Inc. for a period beginning September 1, 2018 and ending February 1, 2019 to publicly disseminate information about (PTNYF/PKG) to publicly disseminate information about (PTNYF/PKG). Midam Ventures has been compensated $100,000 by Parcel Pal and has extended coverage to April 1, 2019. Midam Ventures has been compensated $100,000 by Parcel Pal and has extended coverage to May 1, 2019. Midam Ventures has been compensated $200,000 by Parcel Pal and has extended coverage to June 1, 2019. Midam Ventures has been compensated $200,000 by Parcel Pal and has extended coverage to July 1, 2019. We may buy or sell additional shares of (PTNYF/PKG) in the open market at any time, including before, during or after the Website and Information, provide public dissemination of favorable Information. We own zero shares.
Pursuant to an agreement between MIDAM VENTURES, LLC and Liberty Defense Holdings Inc. Midam was hired for a period from 04/15/2018 – 5/15/2019 to publicly disseminate information about Liberty Defense Holdings Inc. including on the Website and other media including Facebook and Twitter now extended through June 21, 2019. We were paid $350,000 (CASH) for & were paid "0" shares of restricted common shares. We may buy or sell additional shares of Liberty Defense Holdings Inc. in the open market at any time, including before, during or after the Website and Information, provide public dissemination of favorable Information. Click Here For Full Disclaimer

Search Stock Price (StockPrice.com)