One Name, Two Trucks; Tesla vs. Nikola Motors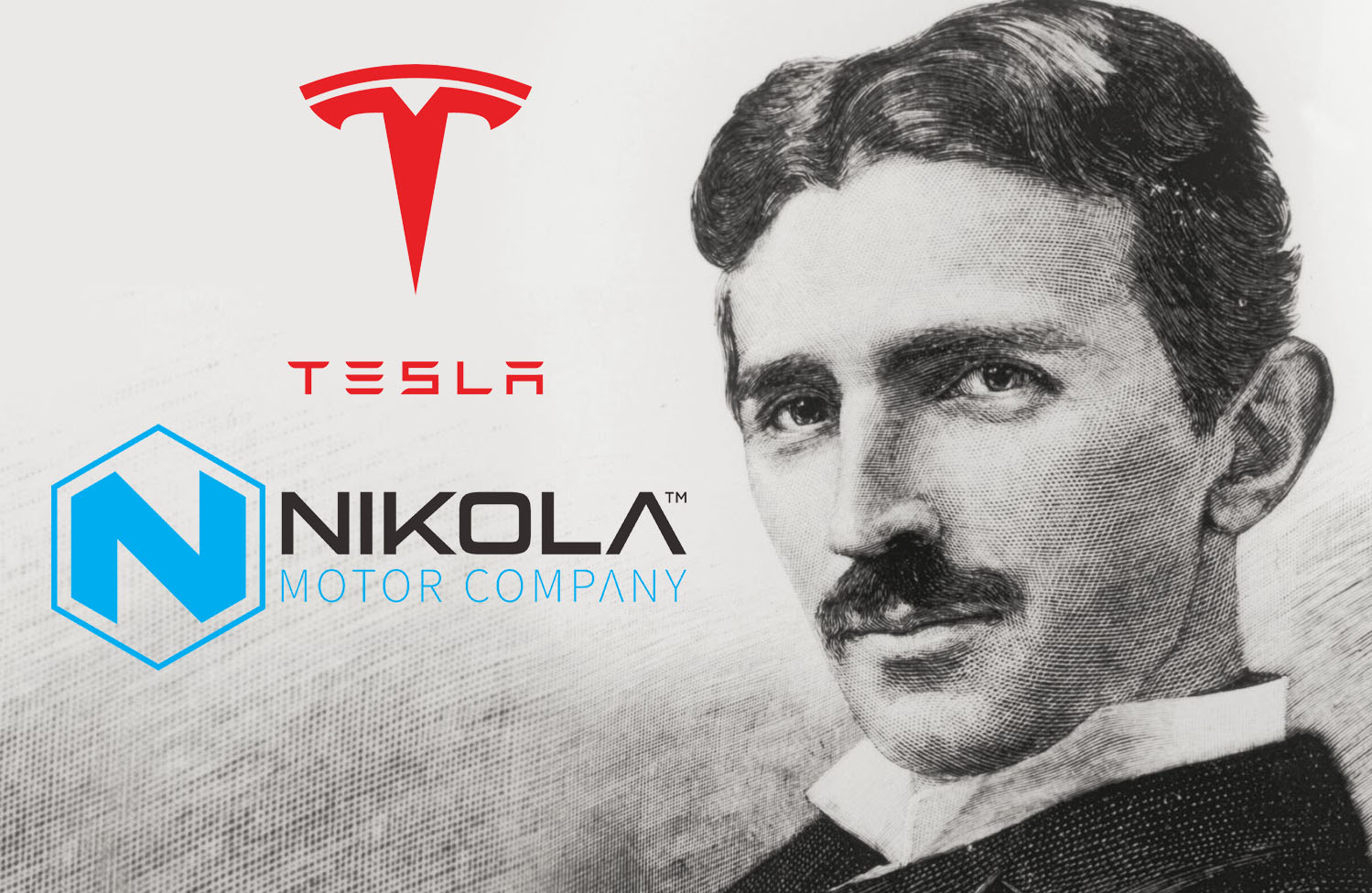 I'll recount to you a scene from one of my favorite movies of all time if that's alright. The film, in question, is David Fincher's "The Social Network," a biographical drama about the founding of Facebook (FB) and the accompanying legal journey Mark Zuckerberg endures after the idea is born. In the scene, Cameron Winklevoss, Tyler Winklevoss, and Divya Narendra are planning to sue Zuckerberg for allegedly stealing the source code and design of their site, ConnectU, formally known as The Harvard Connection. Zuckerberg had verbally acknowledged helping his new partners with their site but ended up putting all his efforts into Facebook (FB) at the time. The films go on to detail Zuckerberg's life and eventual major success with his social media platform, but not before showing audiences that he paid the Winklevoss team millions in settlements. 
The film immortalized Mark Zuckerberg as a cultural tech icon, but also depicted the Winklevoss Twins as the guys who didn't wise up in time. American trucking startup Nikola Motor Company, though not created in retaliation of a colleague who stole their idea, is wise to the country's desire for environmentally conscious forms of transportation. 
Nikola Motor, named after the famous Serbian-American inventor Nikola Tesla, was founded in Utah to manufacture and distribute electric vehicles for consumers. You can already guess, at least by their name and entire company mission, who their biggest competitor is. If you can't, we may need to sit down and have a long talk, son. 
Back in 2016, Nikola Motor announced its two initial vehicle offerings; The Nikola Zero, a utility terrain vehicle (UTV) with a max range of 125 miles, not necessarily bringing the electric heat for auto enthusiast and the Nikola One, a semi-truck that'll get'er done in 1,200 miles or less. Two years have gone by and that other company named after Nikola, Tesla (TSLA) and its CEO Elon Musk, have peaked the curiosity of environmentalists and car owners the world over. In recent news, Tesla (TSLA) has testing and debugging their advanced driver assist system, known as Autopilot. The system, according to tech experts, uses a host of cameras and sensors enabling the car to essentially drive itself. 
Over at the first-name truck company, Nikola Motors, the company announced on Tuesday that a third generation version of their semi-truck, the Nikola Tre, will have a hydrogen-electric fuel cell generating 1000 horsepower, and will begin global production in 2023. 
"This truck is a real stunner and long overdue for Europe. It will be the first European zero-emission commercial truck to be delivered with redundant braking, redundant steering, redundant 800Vdc batteries, and a redundant 120 kW hydrogen fuel cell, all necessary for true level 5 autonomy." 

–Trevor Milton, Founder and Chief Executive Officer, Nikola Motor Company 
Compared to Tesla's (TSLA) semi which boasts a 500-mile range on an electric battery, Nikola Tre will run solely on hydrogen. According to the company's official press release, they are currently partnered with Nel Hydrogen, a hydrogen production solutions company based in Norway, to create 700 hydrogen stations across the US and Canada by 2028. This will allow truck drivers operating Nikola Tre vehicles to refuel with ease as they transport goods along the highways and roadways of the country. 
"Nel has been good to work with for our USA station design and rollout. We will work with Nel to secure resources for our European growth strategy. We have a lot of work ahead of us, but with the right partners, we can accomplish it."

–Kim Brady, Chief Financial Officer, Nikola Motor Company 
Should You Buy Tesla (TSLA) After The Recent Consolidation?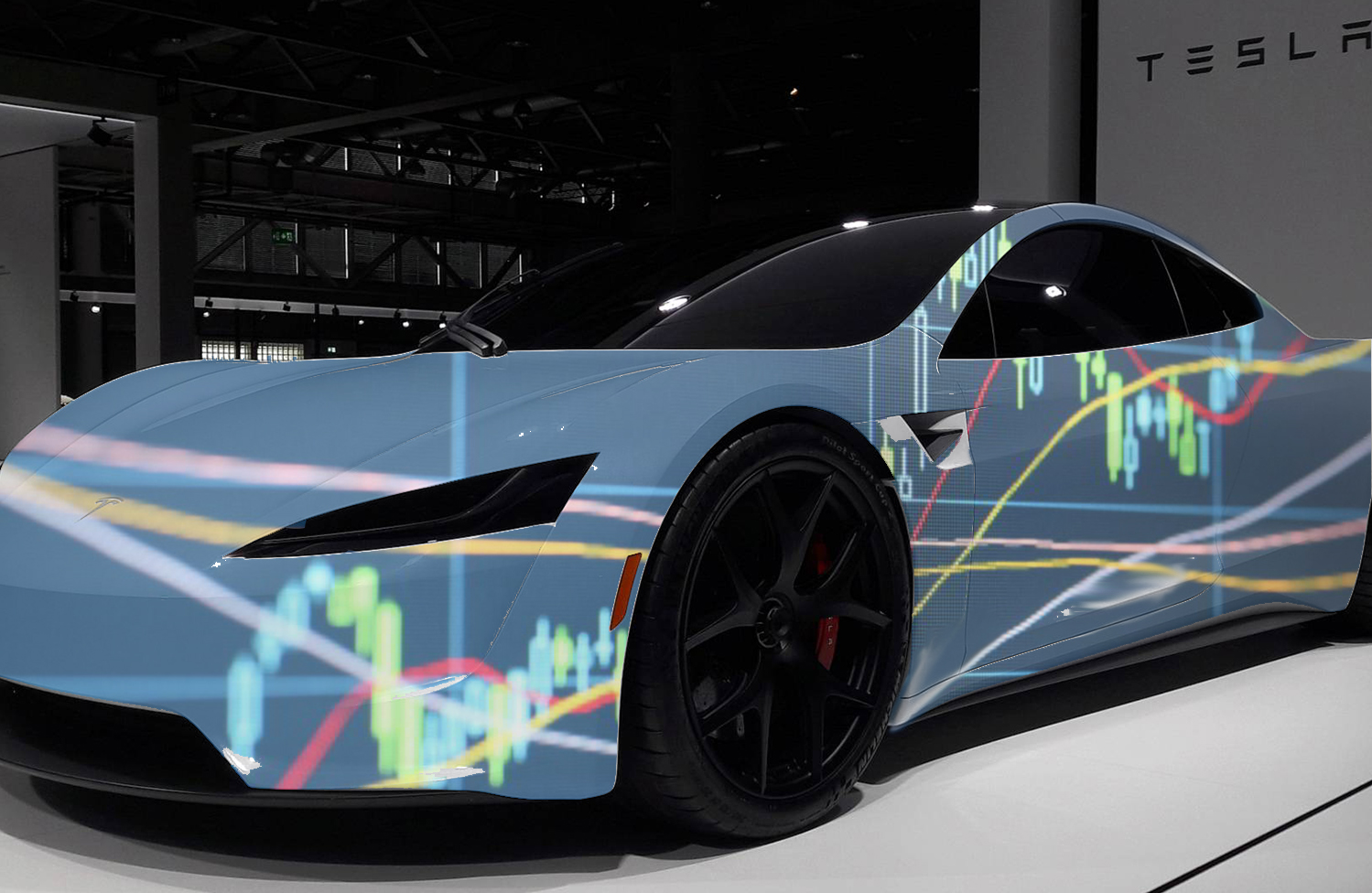 It has been a bit of an up and down year for Tesla Inc (TSLA Stock Report) so far. The electric car maker started the year off with a massive drop in deliveries. Then in the second quarter, it made a comeback by generating a larger amount of deliveries in its history.
In the same sense, TSLA stock price has been up and down as well due to a range of reasons. In such a situation, it is often difficult to properly gauge whether the company is going in the right direction or not. More importantly, it will be the best way of figuring out whether the stock is worth buying.
Can Tesla Deliver in 2019?
Now, as everyone knows, the company made a record number of deliveries in Q2 2019. Despite the year on year rise of 134%, the company's revenues actually went down 11.9%. That is a significant contract and one that might not be entirely acceptable for most investors. That being said, Tesla has stated that the company is confident in their quest to bring down the unit cost of each car and that will eventually reflect on the revenues.
[Read More] Multi-Billion Dollar Markets Are Ready For A Shake-Up; 1 Stock Could Hold The Key
In addition to that, the company is well on its way to execute its strategy by starting with luxury electric cars and eventually producing lower-priced models meant for the mass market. That is a move that could prove to be a huge boost to Tesla in the long run.
What Does The Future Hold?
However, one of the biggest concerns for the company at this point in time is its debt load of more than $13 billion. Considering the fact it is around 33% of its actual market cap, it is only natural that most investors believe that the current valuations of Tesla are unrealistic. Over the coming months, the whole thing may become even tougher for the company as it seeks to grow further.
As Tesla (TSLA) Stock Price Consolidates, What Should You Watch?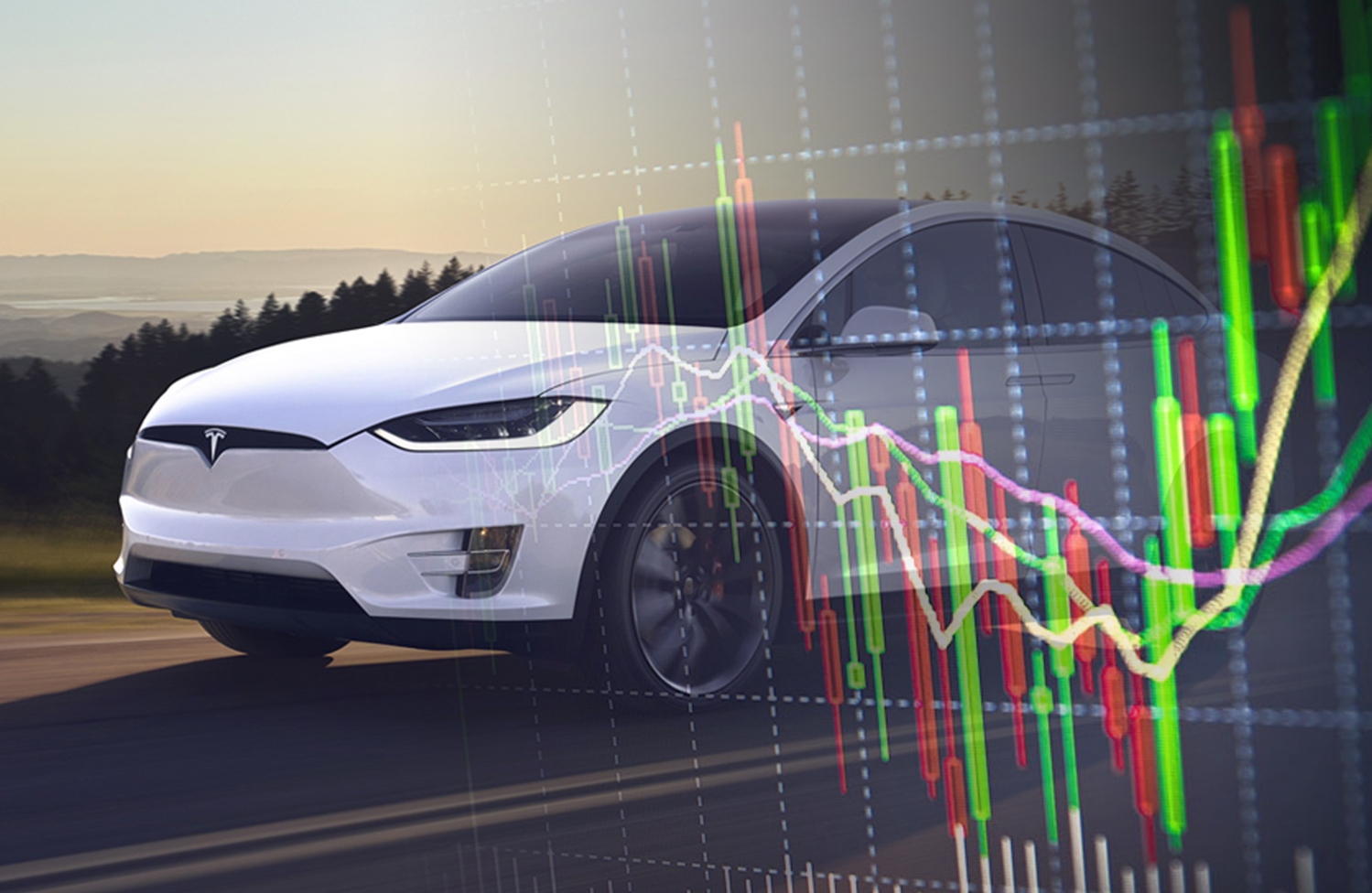 In the past few weeks, Tesla Inc. (NASDAQ:TSLA) stock price has been making headlines for various reasons. Currently, the electric vehicle maker is making headlines after its decision to reintroduce unlimited supercharging for owners of the Model S sedan and Model X cars.
Unlimited free supercharging for Model S and Model X
This is not the first time the company is offering free supercharging benefits and this shouldn't be a big deal. However, for investors who are reading between the lines, this can be unsettling for Tesla stock price. Investors are still not sure what motivated the decision to bring back the free supercharging for life hardly a year after it was phased out.
It is expensive for the company to power cars of customers for life when it has been facing unprofitability issues. The company has been laying off employees and cutting costs to show that it can be profitable in the long-term. Following the announcement of Q2 earnings Tesla stock dipped 10% after the company announced a net loss of around $408 that was almost three times what Wall Street analysts had predicted on a per-share basis.
Free supercharge for life to boost sales of Model S and Model X cars
The return of free charging is a desperate move by Tesla as it looks to boost sales of the Model S and Model X vehicles. For months bears have argued that the low-margin Model 3 car is the reason there is low demand for these premium profitable models.
For instance, in Q2 Model X sales were down 40% while Model S registrations dropped 54% in California which by far is Tesla's biggest market. On the other hand Model 3 sales doubled in the quarter. Although this might look like good news for the company it is nonetheless not if the low margin Model 3 is eating into the demand for higher-margin models.
If the company at some point phased out free supercharging then it will be pulling forthcoming sales forward. That with disappearing tax credits may help in creating a future demand vacuum for Model X and Model S vehicles.
Auto Stock Prices In Jeopardy After Latest Earnings Reports From Ford & Tesla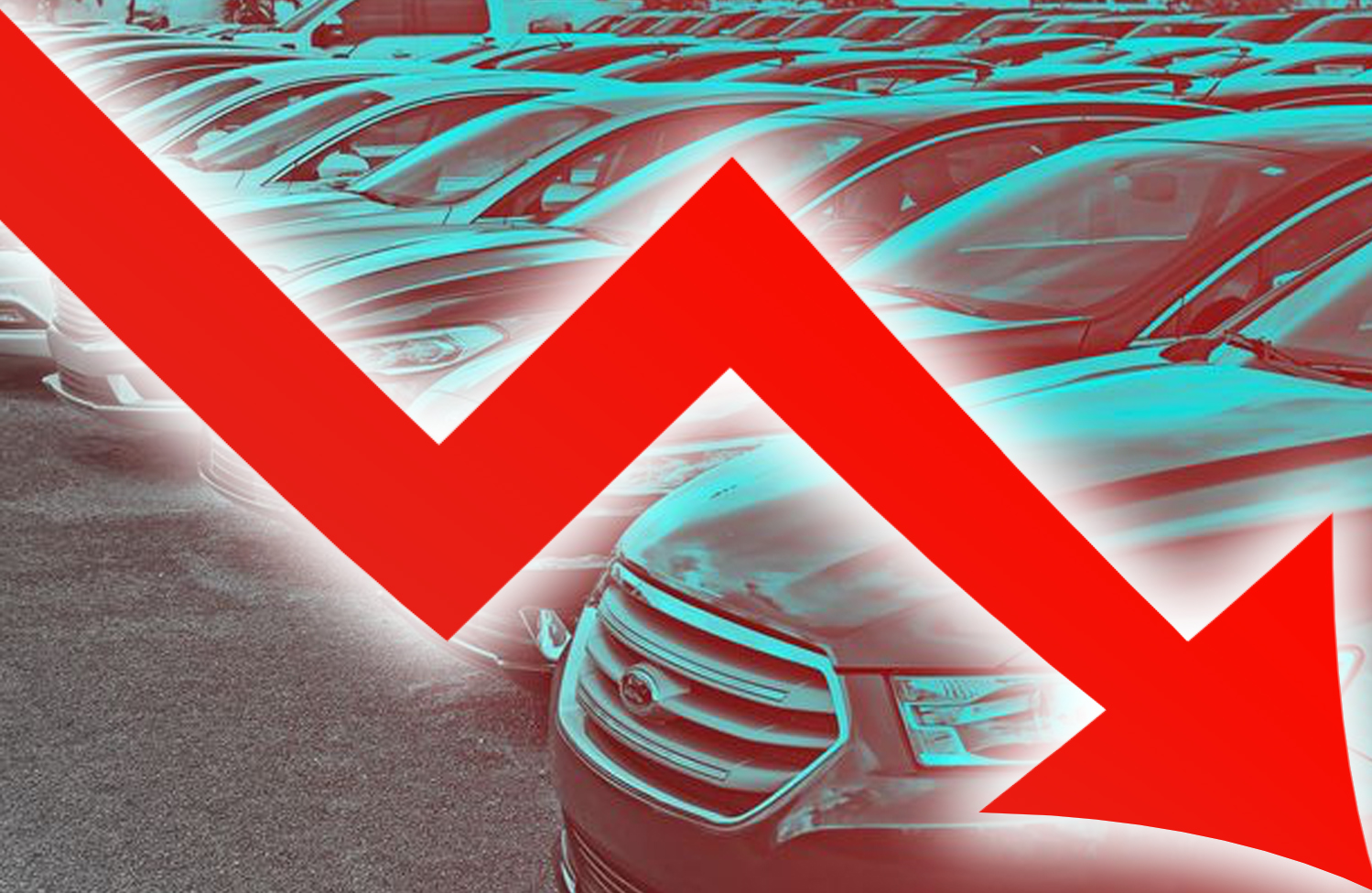 After disappointing earnings, both Ford stock price and Tesla stock price fall
The automobile industry has been through its fair share of troubles over the past few years, due to a range of factors. However, it cannot be denied that one company that has been going through a prolonged churn is Ford, one of the giants of the industry.
[Article] Can On-Demand Delivery Help Boost Autos In The Coming Quarters?
On the other hand, electric car manufacturing giant Tesla has had a rollercoaster ride for years now. That continues to be the case for the company. This week, both these companies released their Q2 2019 earnings and the results proved to be disappointing.
Ford Stock Price
Ford Motor Company (NYSE:F) released its earnings on Thursday. Unfortunately, the results proved to be a major disappointment for investors. In addition to that, the company's projections for the full year also proved to be well short of expectations.
Back in April, the shares had attained the biggest gains in a decade after the carmaker beat expectations, but the second-quarter results have dented the stock considerably. The Ford stock price declined by as much as 7.45% following the results, which is the biggest single-day fall since January 17 and the next few days could prove to be crucial.
On the other hand, the earnings for the full year were projected to be in the range of $1.20 and $1.35 a share. Analysts had expected earnings of $1.40 a share.
Tesla Stock Price
On the other hand, electric car maker Tesla Inc (NASDAQ:TSLA) may have generated record deliveries. But the company's losses widened and the resignation of co-founder J. B. Straubel didn't help matters either. However, one of the bigger reasons behind the Tesla stock price tanking by as much as 14% on Thursday was the fact that CEO Elon Musk seemed to backpedal on his promise about turning a profit in the remaining quarters this year.
Although Musk did reiterate the company's quest to turn a profit in the next two quarters, he seemed to stress more on the growth of volumes and enhancement of production capacity. Analysts believe the company needs to increase its margins if it wants to become a serious player in the industry.

Join Our Newsletter
Get stock alerts, news & trending stock alerts straight to your inbox!
We keep all user information pricate & promise to never spam.*
Search Stock Price (StockPrice.com)