Trump & Kanye Make Lunch Great Again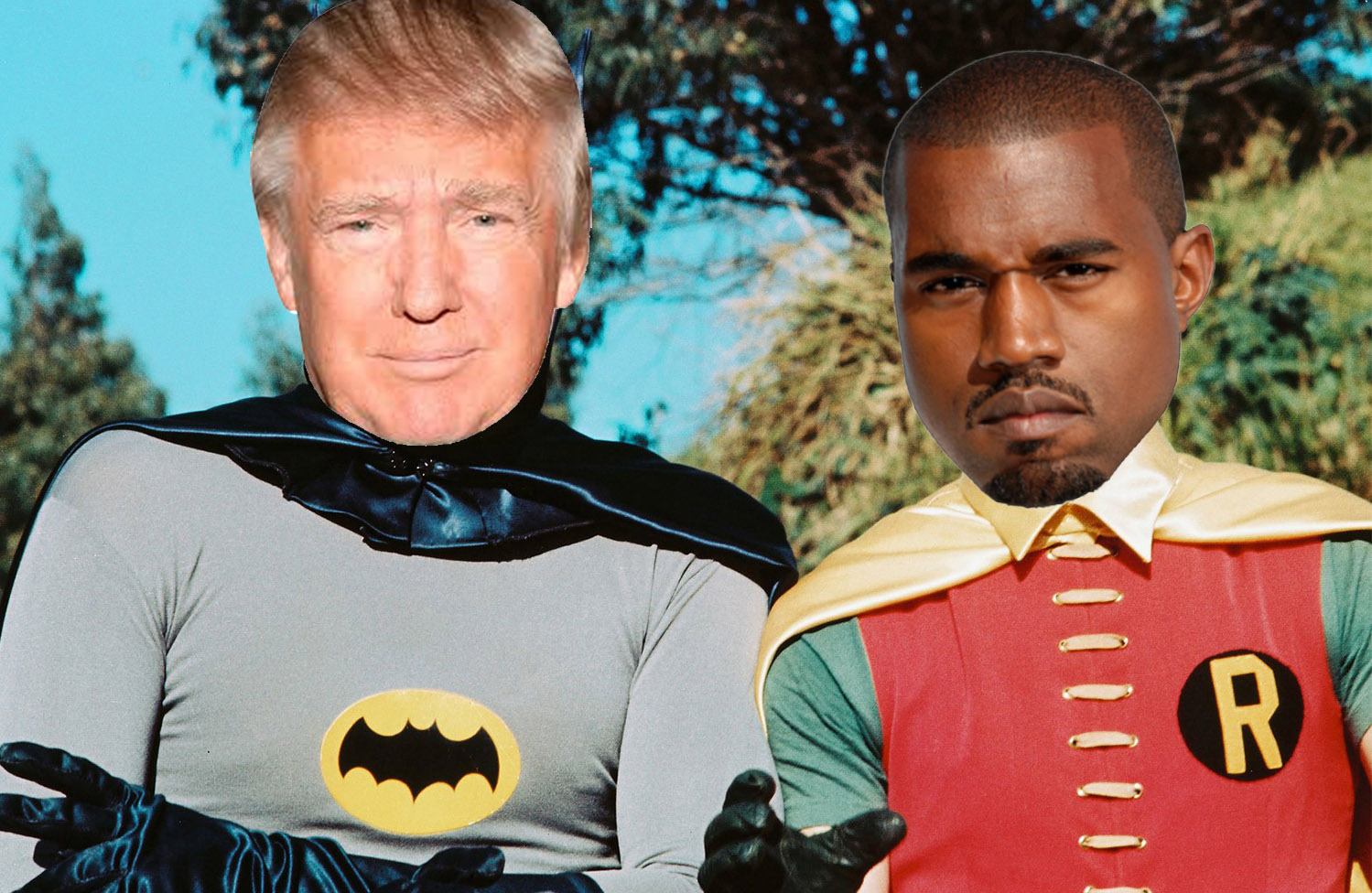 It began with Samson and Delilah, the original gangsters of power partnerships. Many years later, the world delivered to us Batman and Robin, and we thought we had everything we ever wanted. Society gave us hundreds of tandem titans, dynamic duos, double troubles (the right kind), it was a great time to be alive. We thought we had hit the goldmine, but then came perhaps the most exceptional combination in modern history, Peanut Butter and Jelly. This mind-boggling combination of the salty, nuttiness of a peanut, paired with the sweet, gelatinous preserve of a grape, was too much for the world to handle. We peaked, the most magnificent duet ever performed on the global stage, and it tasted incredible. 
Maybe we grew too comfortable, the follies of Abbot and Costello were a mere distraction from something coming over the horizon. A duplet headed our way, one that was as shocking as it was perplexing; President Donald Trump and rap artist Kanye West. The world's greatest minds have left their life's work behind to decipher the machinations of this pairing. 
Kanye West, music producer, rapper, and creator of some of most significant records of the last two decades shares President Trump's adoration of Twitter (TWTR) as an outlet for whatever seems to be on his mind. Last April, Kanye tweeted his admiration of his good friend, President Trump:
"You don't have to agree with Trump but the mob can't make me not love him. We are both dragon energy. He is my brother. I love everyone. I don't agree with everything anyone does. That's what makes us individuals. And we have the right to independent thought."
President Trump returned the love by sending Kanye a "Make America Great Again" (MAGA) baseball cap, which Kanye immediately wore and took a photo to share on Instagram (FB) and Twitter (TWTR) accounts. 
Months of healthy communication," man-dates," and sleepovers later, Kanye and President Trump are set to meet at the White House on Thursday for lunch. According to CNN, West requested the meeting with the President to discuss the many societal issues plaguing America that he is passionate. The topics of discussion for lunch, White House press secretary Sarah Sanders said in a statement, "will include manufacturing resurgence in America, prison reform, how to prevent gang violence and what can be done to reduce violence in Chicago." 
Kanye hopes to discuss two major issues during his White House playdate: job opportunities for ex-convicts and ways to increase manufacturing jobs in and around his hometown of Chicago, CNN reports. West and Trump will not be alone at this lunch meeting, NFL star and civil rights activist, Jim Brown, will also be in attendance. Brown has met with the President before to discuss the many issues facing African-Americans in our country. Evidence found by the Sentencing Project, a Washington, DC-based group that advocates for prison reform, suggests that "one in every three black males born today will be incarcerated in their lifetime, along with one in every six Latino males, and one in every 17 white males." This upsetting truth depicts the life of black males living in America. Just because of the color of their skin, they have a 33% chance of ending up in prison. Kanye West and Jim Brown, both of whom are African-American males, are incredibly passionate about bringing an end to this systemic issue. 
President Trump on Thursday before his lunch meeting with West described West a both a "very different guy" and a "genius" who will be a great asset in reforming the prison industrial complex in America. 
"He's a very different guy, I say that in a positive way. Those in the music business say he's a genius, and that's okay with me."

– President Donald Trump
I am less curious about the proposed topics West, Brown, and the President will discuss during their meeting, but rather, what is on the menu for their meal. My best guess is peanut butter & jelly sandwiches. 
The Roller Coaster Ride On Shutterfly (SFLY) Stock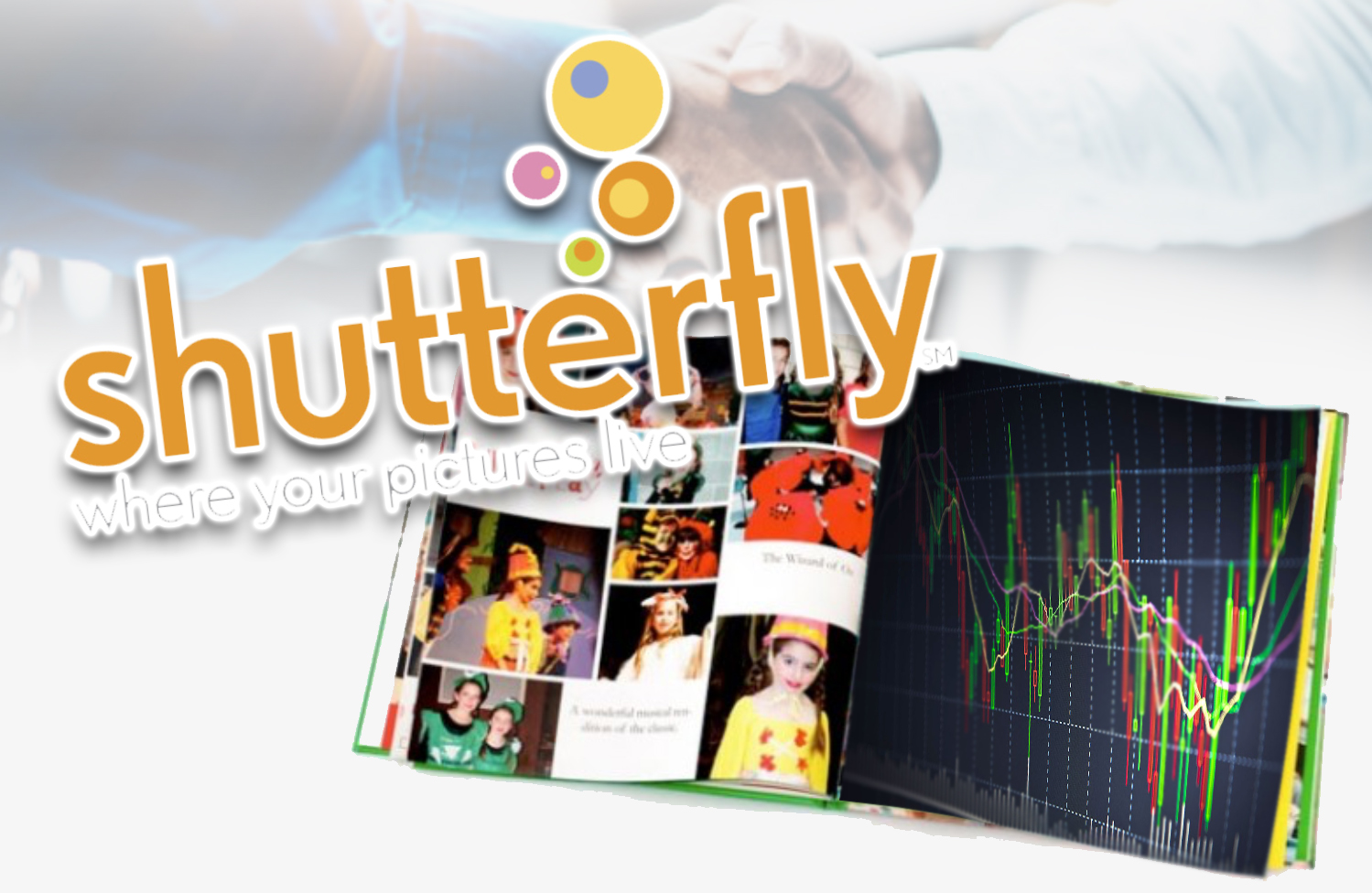 Shutterfly (SFLY) has been one of the most important companies in the photofinishing industry with the range of services that it offered. Over the past twenty years, the company had been involved in services like digital photo storage, customized merchandise, and print processing among others. However, the company is now all set to make an exit from the business that they have built up over the years by selling it to Apollo Global Management.
Acquisition News
Last week, the company announced that it had accepted the offer that had been made by Apollo and some experts claim that the investors in Shutterfly might not be entirely happy with the final payout.
[REPORT] Two Massive Growth Industries, One Choice for Investors
Apollo is going to fork out $51 per share for the acquisition and that might not make many investors happy, considering the fact that it is just 1.5% higher than the closing price of the Shutterfly stock on Monday. However, there is another way of looking at it.
The news of a potential acquisition by Apollo had first been reported back on 23 April and it was then that the stock started climbing. If the price prior to that surge is taken into consideration, then the shareholders are looking at a 31% premium on their shares.
What Are Investors Saying?
That being said, the investors still have a lot to be upset about, since Shutterfly stock had been trading at $100 on June 5 last year. However, it is quite clear that the price offered by Apollo is the best deal since no other bidder has come forward with a counteroffer. Apollo will be paying out $2.7 billion for the acquisition.
Shutterfly's business started showing weaknesses towards the end of last year and the company's acquisitions at the time did not really make a big dent in the revenues. Although the business has shown weaknesses, it is important to note that Apollo clearly sees a future in the company; otherwise, it would not have forked out $2.7 billion for the company.
While the company will continue to be in business, it has been a pretty harrowing experience for people who had invested in the company.
Amazon's Ad-Biz On A Roll Amid Increased Competition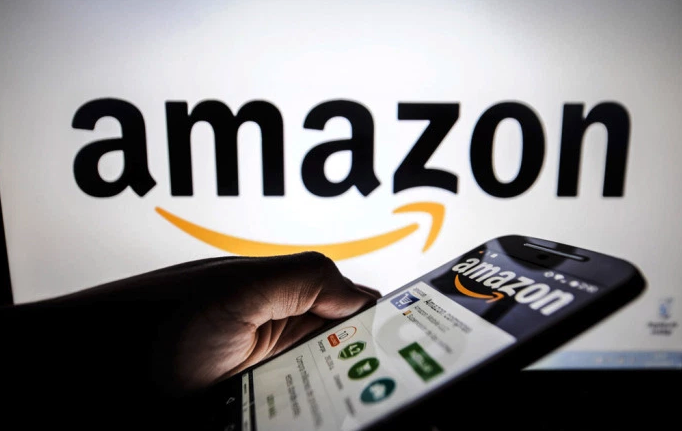 Amazon.com, Inc. (AMZN), the giant e-marketer, the third-largest digital advertisement seller seems to be on the way of making it to the top. The Q1 advertising revenue, although not specifically mentioned in the annual reports, stood at $2.72 billion.
There has been a 36% increase in the income generated through these ad services from the previous year. However, the growth rate seems to be increasing at a diminishing rate, with last year's quarterly growth figuring to 95% to 138% and revenues 57% more than that in 2016. But, the declining growth rate does not imply that the market might fall for Amazon.
Tough Competition For Google And Facebook
While on one hand, the Amazon ad-biz is soaring high, the same cannot be said for Google (GOOG). The company along with Alphabet, its parent, saw its all-time low growth rate of 15% in 2019 Q1 since 2016. This might be a result of Amazon's expanding market share. Even though Amazon still holds little market share as compared to the top-two giants – Google and Facebook (FB) – but, it seems to be gaining a popular reputation among the CPG retailers. With more and more retailers keeping an increased budget for advertising with Amazon, things sure are looking bright for the company.
[Read More] This Company Has Engaged In A Work Order Contract with Amazon.com Inc. For Metro Vancouver; Full Report
With Amazon being a shopping site as well, the consumers find it quicker and easier to search for the desired product and buy it on just a few clicks, even less with saved bank account details. Not to forget the exceptional heavy discounts and offers provided by Amazon, sparsely luring in customers. These incline retailers all the more to advertise their products on Amazon.
The Digital Age
The Amazon advertisement business seems to be quite appealing in today's digitalization age. Google and Facebook are at the risk of losing their business to this giant. But, this does not mean that Google is at a stance of losing its prime position. Google, with its large customer base, unlike Amazon, incorporates not only a few select retailers but other business scopes as well, like that of financial service providers, realtors, etc. This puts Google a step ahead of Amazon, making it unlikely to be overthrown by the latter.
Facebook, on the other hand, has little to worry about. Its advertising model is quite different than that of Amazon or Google, which has a search-based model. Facebook takes into account the demographics, interests and online habits of its users offering them a wider range of advertisers. But, the biggest threat looms over the traditional advertisement media which might go extinct in time.
ROKU Stock Up 210% in 2019, Time To Sell?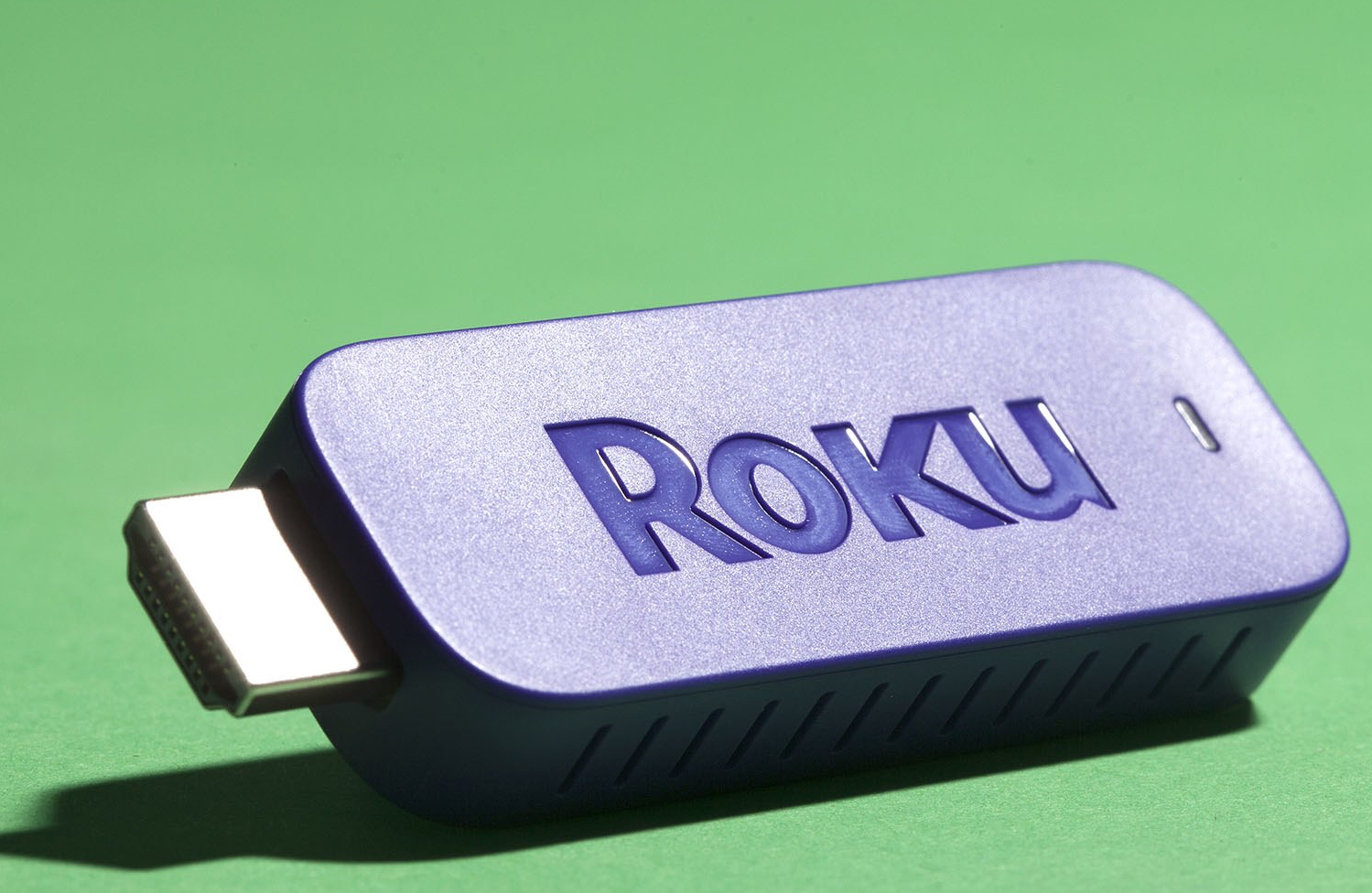 Roku (ROKU), which is one of the world's largest online media players, has grown at a breakneck pace over the past half a decade. Much of Roku's growth is due to the expansion of online streaming. It is one of the most popular services in the world and it had grown at a much faster clip over the course of 2019 so far.
ROKU Stock Gains 210% So Far In 2019
From the beginning of the year up until last Friday, ROKU stock has surged by as much as 210% and has outperformed the growth in the S&P 500 index which has gained by only 13%. Moreover, the stock made an all-time of $95.10 in Friday's session.
The primary reason behind the remarkable upsurge has been the growth in the number of users in addition to rising streaming hours and income from each user. However, despite the hyper growth in the company and the stock, ROKU stock went down by as much as 6% in Tuesday's session. Due to that fall, old worries about the company having grown too fast have resurfaced and there is a compelling case to be made.
Stephens' Analyst Downgrades to Overweight
An analyst at Stephens named Kyle Evans has stated in a note that the company may have grown too fast and that could create risks for investors in the near term.
The note in question was written by Evans on Tuesday and he stated, "We believe the recent run and higher valuation … combined with raised expectations … creates increased [near term] risk." He did not lower his 12-month target price of $84 but changed the rating for the stock to overweight from equal weight. Following the drop on Tuesday, the shares were trading at $90.
The analyst stated that the recent rally in the stock may have been impressive but even last year, the stock had nosedived after reporting its earnings for the third quarter. At the time, it went down by as much as 22% and the reason for the decline was the disappointing platform revenue.
Hence, a case is being made that the dizzying highs could just as easily trigger a big selloff if the company underperforms in any of the quarters.
Search Stock Price (StockPrice.com)