Mnuchin Instigates Market Stampede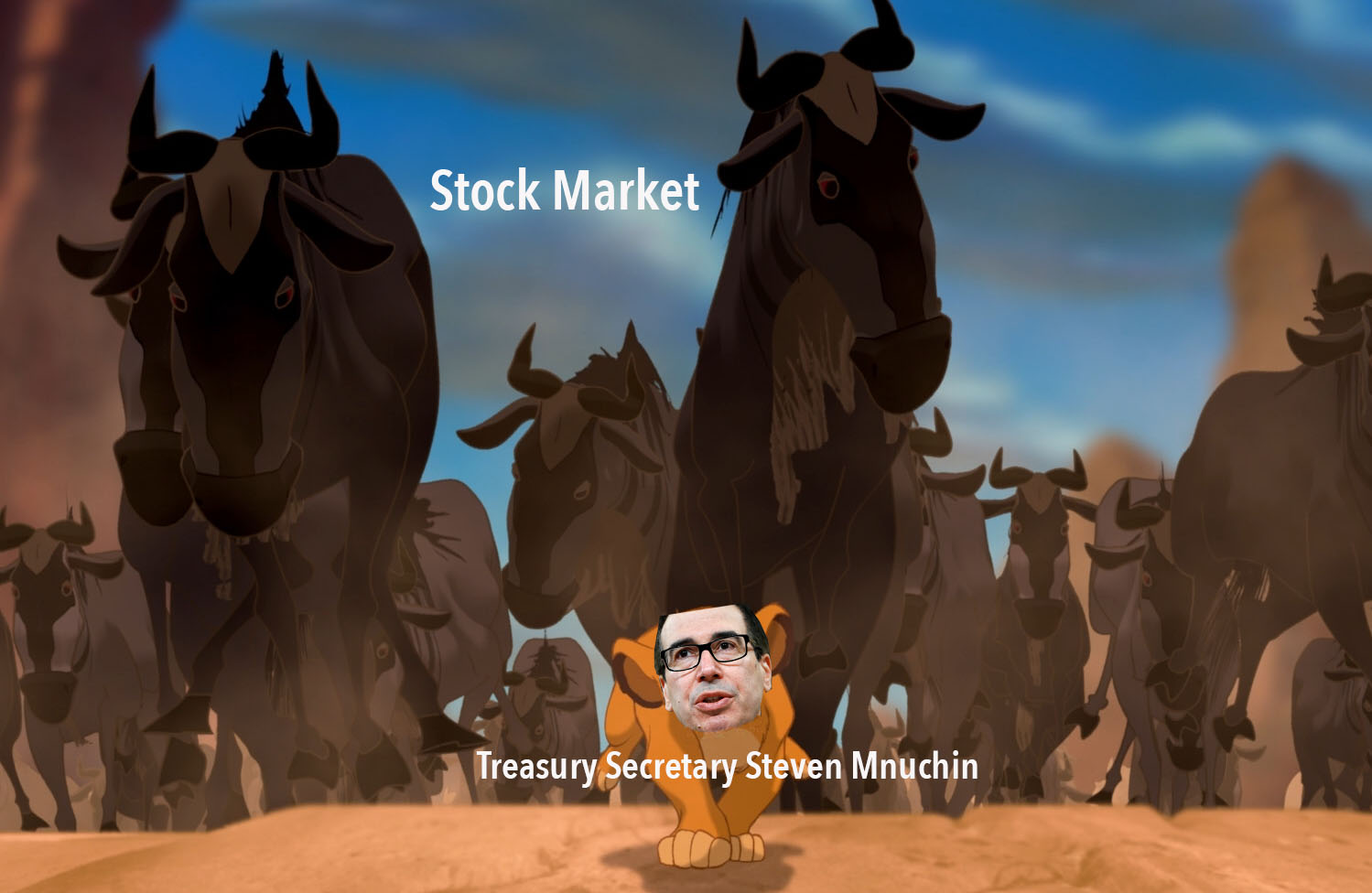 There comes a time in every person's life when they reach an impasse. When I say, "impasse," I'm speaking about one of life's many obstacles that present itself to us at incredibly inopportune moments. For you cinephiles in the audience, you've witnessed the man/woman standing on a street corner, who just lost their job and screams at the top of their lungs, "how could this get any worse," only to be drenched in sewer runoff following a taxicab who drives right through a puddle. For those of us less entrenched with stereotypical vehicles of slapstick in film, everyone, more or less, has a bad day. Well, suffice to say that the US stock market has had a series of rough days over the course of the last several weeks, and several analysts believe that our nation may be headed for a recession a la 2008. 
Over ten years have gone by since our country underwent an industry-collapsing recession, and, although activity measures like retail sales, industrial production, and employment are at an all-time high, a growing number of economists and financial experts believe we are due for another recession in the next twenty-four months. Market growth has shown significant signs of slowing down over the last few months, with the Dow and several other indices dropping hundreds of points every week or so. 
"Traditional signals of a U.S. recession from the shape of a yield curve to a fall in housing investment to corporate bond spreads are suggesting in late 2019, early 2020."

–Constance Hunter, Chief Economist, KPMG
According to several media outlets, all eleven sectors of the S&P 500 have received a decrease in expected earnings growth in the last few months, "led by utilities, materials, and industrials." 
Before he even took office, President Trump made it clear that he wanted every product, service, and commodity to be manufactured in America and only America. As it relates to the oil industry, this has translated to a rush to pump oil out of shale fields around the country, most notably in West Texas, miraculously leading to record-high levels of production for black gold. Though domestic oil production couldn't be higher, concerns about oversupply have sent oil prices every which way but loose. 
As of Monday, the Dow Jones Industrial Average dipped below 22,000 following a statement issued by Treasury Secretary Steven Mnuchin that was intended to calm nervous investors in the space. In his ill-timed statement, Mnuchin said that:
"We continue to see strong economic growth in the U.S. economy with robust activity from consumers and businesses. With the government shutdown, Treasury will have critical employees to maintain its core operations at Fiscal Services, IRS, and other crucial functions within the department."

–Statement from Treasury Secretary Steven Mnuchin 
Following Mnuchin's statement, several major US indexes dropped due to the fact that his words were viewed as off-base and arguably unnecessary in the grand scheme of it all. One analyst told CNN that "this type of announcement raises the question of whether Treasury sees a problem that the rest of the market is missing." Why else would Mnuchin call executives from every major US banking institution on Christmas Eve? In addition to Mnuchin's bizarre statement, I can't imagine it being helpful that President Trump shutdown parts of the federal government until further notice. Though many understand that the shutdown will have no major effects on the US economy, investors and executives across all sectors are concerned with the inability of lawmakers and the current administration to set aside their differences and approve the federal budget. 
The Boring Company Says Bitcoin is an Absolute Musk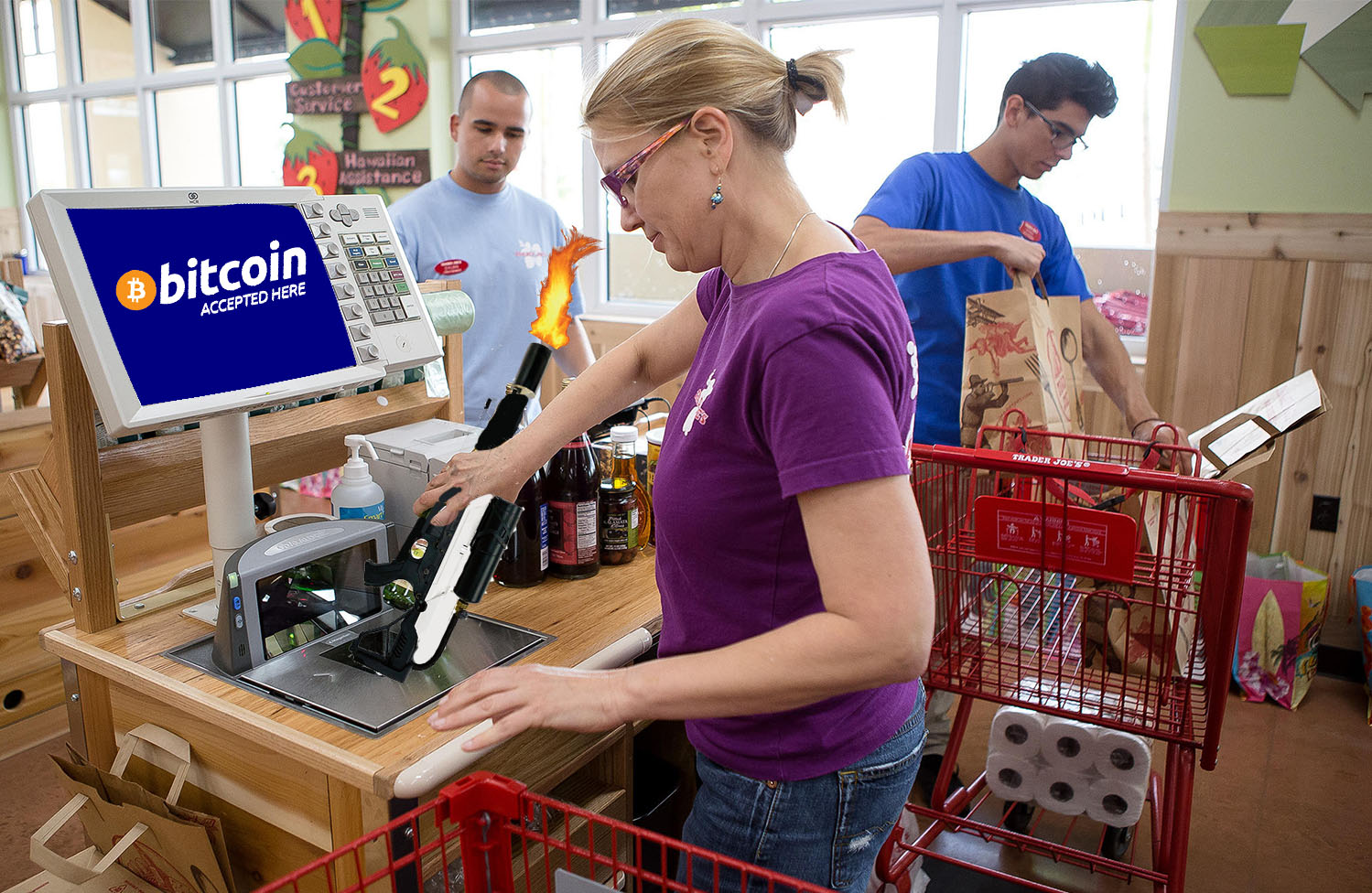 When describing Elon Musk, CEO of Tesla (TSLA) , SpaceX, and The Boring Company, many would use terms like "eccentric" or "a little out there." While I recognize Musk's eccentricity, Musk so much more than simply "out there." He is an innovative revolutionary with the creativity to manifest tenable change and the bank account to make his ideas a reality. 
When Musk founded The Boring Company in 2016, his primary goal was to mitigate traffic in major cities by creating a network of underground tunnels, allowing for cars to travel both above and below the surface. The Initial Test Tunnel, as its called, is located in Hawthorne, California, and is currently being used for the research and development of The Boring Company's public transportation projects, "Loop" and "Hyperloop."
 As the company broke first ground on their tunnel in California, Musk thought of no better time to market the Boring brand. He decided to sell a line of very interesting products emblazoned with the Boring Company logo, the most notable product being the "Not-A-Flamethrower." Originally retailing for $600, the price has now dropped to $500 per flamethrower with an added twist:
The Boring Company is now accepting Bitcoin (BTCUSD), Ethereum(ETHUSD), Litecoin (LTCUSD), and Bitcoin (BTCUSD) Cash as forms of payment.
Historically, Musk has never openly supported cryptocurrency, though he has had several "flirtations" with the blockchain payment system this year. In February, Musk discovered that several false "Musk" twitter accounts were scamming users into giving away their cryptocurrency. He said that he "literally owned zero cryptocurrencies," and for crypto owners to be on alert for scammers. After delivering this warning, Musk admitted that he owns .25 Bitcoin (BTCUSD) that a friend sent him a while back. 
So what does The Boring Company's accepting of cryptocurrency mean for the crypto market? Analysts are suggesting Musk's move is one of many that will take place as cryptocurrencies are potentially on the verge of a comeback.
The price of Bitcoin (BTCUSD) was unremarkable on Thursday, furthering a relatively consistent downward trend for the world's largest digital currency. 
A single bitcoin (BTCUSD) was down 0.29%, trading at $6,453.14 per coin.

 
The value decrease of cryptocurrency has been the new normal over the last few months, but many believe bitcoin's lull may be finding its end. Madi Greenspan, a senior market analyst at eToro believes that the market is on the precipice of watching bitcoin breakout once more. 
"It's only a matter of time now. Of course, the flat-line pattern could easily remain for another few months, and that wouldn't be a bad thing; however, there are signs of excitement boiling underneath the cool price action exterior."

–Mati Greenspan Senior Market Analyst eToro
As for the evidence backing up Greenspan's curious claims, let's turn our attention to the rising number of transactions per second. 
For those of us not familiar with how cryptocurrency works, join me for this brief, but informative, aside. All cryptocurrencies use "blockchain" technology, a framework purposed with decentralizing currency and reframing how transactions occur. Blockchain is a digital ledger of economic transactions that can be programmed to record infinite exchanges, while also keeping a record of every person a currency changes hands with. 
Imagine a spreadsheet that is shared between a thousand computers. Once you've done that, imagine that spreadsheet updating regularly to account for all interactions with the file. 
Boom, blockchain. 
Attaching this technology to cryptocurrency removes the need for traditional banking systems to monitor transactions and a dramatic increase in fiscal transparency, given that all parties can view transaction history for each BitCoin purchased. 
Reverting our attention back to the wise words of Mati Greenspan, transactions per second, between various cryptocurrencies, are increasing, and this serves as a vital barometer for the "scalability of blockchain technology." Industry experts have been concerned with the ability of blockchain to scale and meet the demands of consumers and creators of new coins alike. 
At the time of the dot-com bubble, Alan Greenspan, Chairman of the Federal Reserve, observed that investors were slaves to "irrational exuberance" surrounding the industry, and many believe this is the case with cryptocurrencies today. The price of bitcoin has been more erratic than a first-grader full of birthday cake, trading at $20,000 at its height and now selling for less than $7000. 
Many startups have looked into the viability of initial coin offerings (ICO) as a means for tapping into a liquid market without the need for intermediaries and funding their companies. Unlike IPOs, investors do not receive company stock. Rather contributors receive tokens that can be traded on crypto exchanges, according to the Brookings Institution. 
The future of cryptocurrency is dependent on the scalability of blockchain technology to meet the demands of consumers, as well as the commitment of long-term investors to see their investments in coins to the end. If the industry reveres Elon Musk as much as they do, perhaps his adoption of the coin as payment for The Boring Company is an indication that the crypto market is about to trend upwards. 
Mnuchin RSVPs "No," Dow Drops Low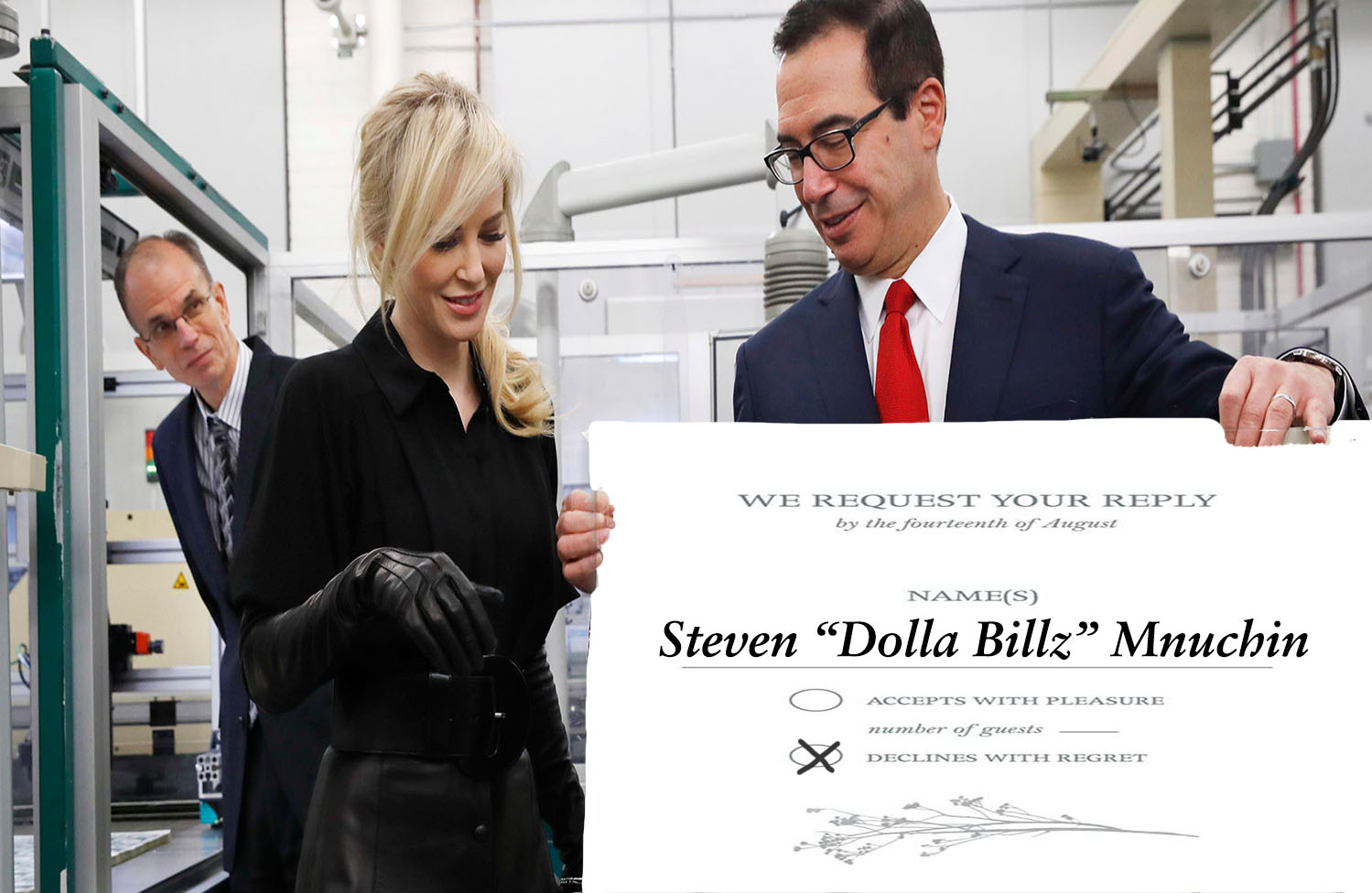 I imagine the conversation went like this…
INT. Oval Office, President Trump, Treasury Secretary Steven Mnuchin, and Secretary of State Mike Pompeo enter the room, wearing matching "MAGA" hats
Mnuchin: (delivering the punchline of a joke) And the bartender goes, "cookie, my favorite!"
Trump and Pompeo: Haha! Good one, Steven. 
Trump: That joke was excellent. The best joke in the world. China doesn't tell jokes. 
Pompeo: Good one, Mr. President. Now, Steven, joking aside, we wanted to tell you something.
Mnuchin: Sure, I'm listening. Hold on, let me take these out of my ears (Mnuchin comically removes two coins from his ears)
Pompeo: Not now, Steven, this is important. Now, I'm sure you've heard the news about Jamal Khashoggi, the journalist from Saudi Arabia?
Mnuchin: Yes, I'm headed to an investor conference in Riyadh tomorrow.
Trump: You're not going. Too dangerous 
Pompeo: We can't risk it during this controversy 
Mnuchin: But, Mike! (groans like a teenager)
Sources can't confirm that the above took place as described, but Treasury Secretary Mnuchin did announce Thursday that he was rescinding his participation in a "high-profile investor conference" in Saudi Arabia, likely because of the growing controversy over journalist Jamal Khashoggi's murder. 
Mnuchin tweeted on Thursday: 
An administration official told CNN that no other government officials will attend next week's summit in Mnuchin's place. 
In response to the Treasury Secretary's refraining from the conference, the recently jittery stock market took a turn down south. CNN reports that the Dow lost as many as 392 points, or 1.5%, on Thursday, as investors reacted to Mnuchin's decision. 
Tech stocks followed suit, with Facebook (FB) and Alphabet () losing about 2% each, the Nasdaq falling 1.5%, and Netflix (NFLX) tumbling about 3%. 
Market volatility is in the air and residents of Wall Street are ready to cut their losses. Increasing fears of rising bond yields coupled with President Trump's trade war with China sparked an onslaught of buyer's remorse last week, the worst for all three major indexes since March, according to market analysts. 
Many believe Mnuchin's announcement was based on rising tensions between the United States and Saudi Arabia over the situation surrounding missing Washington Post Journalist, Jamal Khashoggi. 
Khashoggi visited the Saudi consulate in Istanbul several weeks ago to file paperwork in order to marry his Turkish fiancee. The journalist, who in recent months began critiquing the Saudi government, never returned to his Turkish wife-to-be. An audio clip, released by the Turkish government confirms that Khashoggi was drugged, killed, and dismembered while in the Consulate. 
Sources reportedly told CNN that a group of Saudi men, whom Turkish officials believe are in cahoots with those who planned Khashoggi's killing, were led by a high-ranking intelligence officer, with one source saying "he was close to the inner circle of the kingdom's Crown Prince Mohammed bin Salman."
Treasury Secretary Mnuchin was not the only government official in the geopolitical space to withdraw from participating in the event held in Saudi Arabia. UK Trade Minister Liam Fox elected not to attend as well.
"The Secretary of State for International Trade has decided the time is not right for him to attend the Future Investment Initiative in Riyadh on October 23…The UK remains very concerned about Jamal Khashoggi's disappearance. We encourage Turkish-Saudi collaboration and look forward to the Kingdom of Saudi Arabia conducting a thorough, credible, transparent, and prompt investigation. " 
–Unnamed UK government spokesman on behalf of Dr. Fox
Several other government officials canceled their plans, including French finance minister Bruno Le Maire and Dutch Finance Minister Woke Hoekstra. 
In addition to the various nations' "no-thank-you" RSVPs, the boycott of the country has spread to entrepreneurs in Silicon Valley. Uber CEO Dara Khosrowshai and other industry executives including C-level friends from Ford (F), Google (GOOG), and several others have decided against making appearances at Saudi Arabia's annual "Davos in the Desert" event this month. 
Only time will tell as to whether the effects of the Saudi governments alleged involvement with Khashoggi will result in the pulling back of investments from Silicon Valley, as well as from the many nations who declined to send officials. Recent reports indicate that Richard Branson, founder, and chairman of Virgin Galactic, has temporarily suspended his $1 billion partnership with Saudi Arabia. 
Will other companies follow suit?
Nike, Goddess Of Victory, Demands 6,000-Year Royalty Check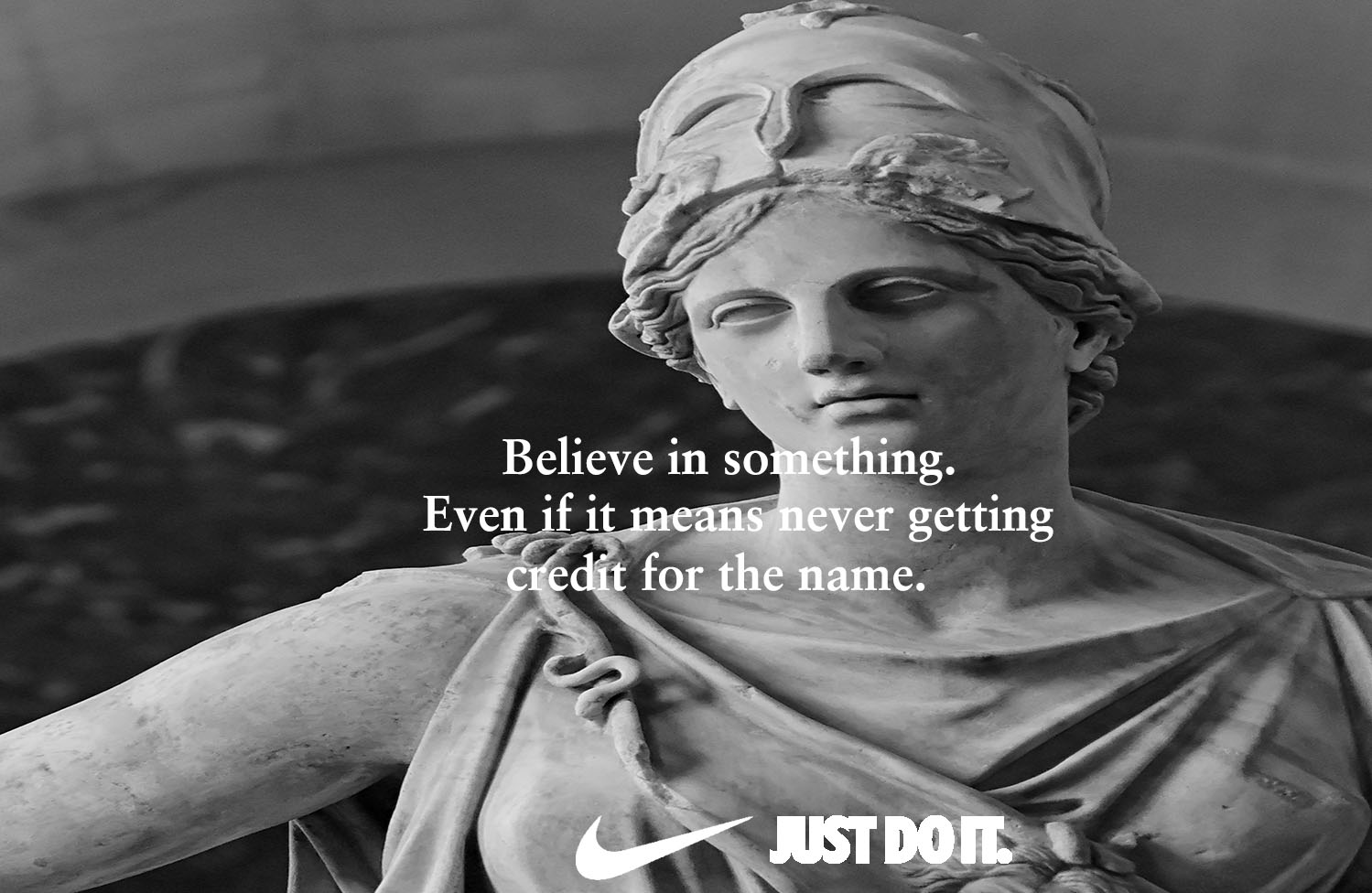 "A shoe must be three things," Nike (NKE) co-founder Bill Bowerman proclaimed. "It must be light, comfortable and it's got to go the distance." In the late 1950s, Bowerman was displeased with the current track shoe market. Shoes were made of heavy leather, metal, and were anything but soft and comfortable. As a track coach for the University of Oregon, revered both then and now as an elite running school, Bowerman was obsessed with helping his runners slash seconds of their times. 
He first began dismembering running shoes in the 50's, when he wrote to several shoe companies with suggestions for improving their footwear to improve quality for runners and walkers alike. He received no responses, but Bowerman never slowed. 
One of the first student-athletes to try a Bowerman original was Phil Knight, the eventual founder of Nike (NKE). As to why Bowerman chose him, Knight admitted that "he wasn't one of the best runners on the team. Bowerman knew he could use me as a guinea pig without much risk." Bowerman made every shoe to the exact dimensions of a runner's foot, measuring widths and noting individualities, such as extended heel or slim ankle. As for raw materials, nothing was out of the question. Bowerman used kangaroo leather, velvet, deer hide, snakeskin, and even fish skin, in pursuit of the perfect track sneaker. 
"Most American shoemakers are not interested in what we track coaches think about track shoes. The best shoes…at this time are made by the Germans. Their sole material is not too good and I can either replace their sole or I can make my own shoe. I don't think there is any question, certainly, in my own mind there is not, that I now have the best shoe in the world — if I could just find some good American shoemaker to make it."

–Bill Bowerman Co-founder Nike 1960
Bowerman would eventually find a good American shoemaker, or better yet, he would become the shoemaker he sought out. Partnering up with his former student-athlete, Phil Knight, the two running enthusiasts would eventually start Blue Ribbon Sports and years down the line, Nike. 
Fast forward fifty-four years and Nike (NKE) one of the most well-known brands in the history of retail. It's legacy as a brand is built on decades of gold-medal athletes, unparalleled innovation for high-performance shoes, and a keen eye for the next big thing. 
"In our view, Nike (NKE) represents an already dominant, legacy global brand that is now aggressively embracing the power of digital to enhance most facets of its business," analyst Brian Nagel said on Thursday. Nagel, an analyst for global investment firm Oppenheimer, upgraded Nike (NKE) to "Outperform" from "Perform" based on the firm's rubric for investment success. 
Nike's shares have been red-hot this year, soaring 23% in 2018. The brand's stock is outperforming the S&P 500, which climbed a measly 6% in the same timespan. Bullish growth forecasts for the global sportswear brand are not without competition, as rival Adidas AG (ADDYY) reports that its last quarter sales in North America, a region where the brand is beating  Nike to the punch somewhat consistently, shot up 7% to nearly $1.3 billion.
In an effort to stay fresh and keep moving forward, Nike commemorated the 30th anniversary of its legendary 'Just Do It' campaign by selecting Colin Kaepernick, a former NFL quarterback whose decision to kneel during the national anthem spurned nation-wide outcry. Kaepernick refused to stand in support of a nation wrought with police brutality and social injustice, and the very notion of challenging the norm is in Nike's lifeblood.
Despite various criticisms from the media and President Donald Trump, the 30th-anniversary campaign has generated an increase of 31% more online sales in the days following the ad, as well as 170,000 new followers on Nike's official Instagram. Since the launch of the campaign, Nike's shares have risen 6.5%, adding roughly $6 billion to the company's market value. 
Phil Knight and Bill Bowerman had a vision for their company. It was never about becoming a global icon, no, it was much simpler than that. Knight and Bowerman believed in investing in the future of athleticism. At the very end of Nike's commercial featuring Kaepernick, the former Superbowl-winning quarterback leaves consumers with a line:
"Believe in something, even if it means sacrificing everything." 
Search Stock Price (StockPrice.com)