Mnuchin Instigates Market Stampede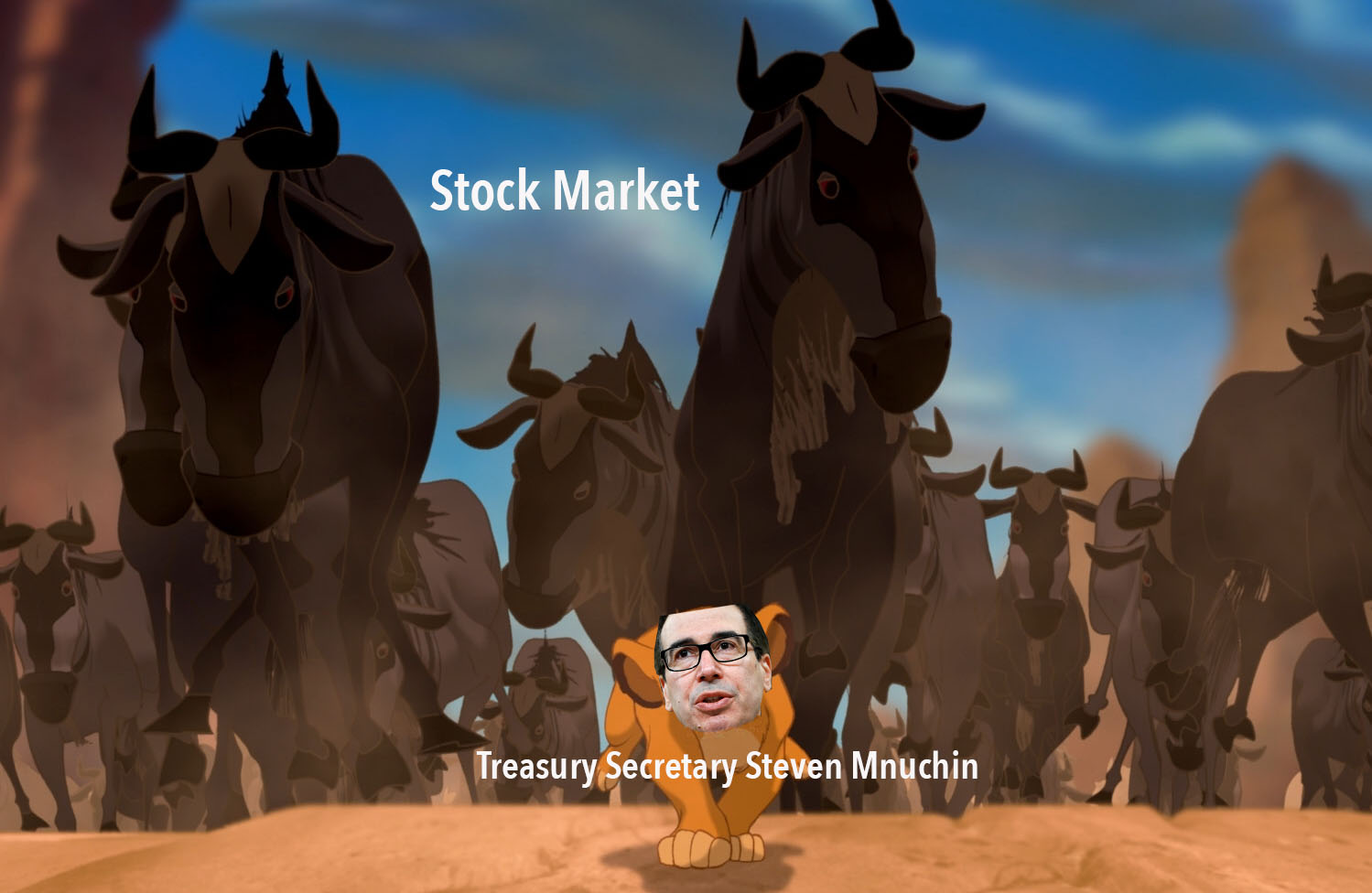 There comes a time in every person's life when they reach an impasse. When I say, "impasse," I'm speaking about one of life's many obstacles that present itself to us at incredibly inopportune moments. For you cinephiles in the audience, you've witnessed the man/woman standing on a street corner, who just lost their job and screams at the top of their lungs, "how could this get any worse," only to be drenched in sewer runoff following a taxicab who drives right through a puddle. For those of us less entrenched with stereotypical vehicles of slapstick in film, everyone, more or less, has a bad day. Well, suffice to say that the US stock market has had a series of rough days over the course of the last several weeks, and several analysts believe that our nation may be headed for a recession a la 2008. 
Over ten years have gone by since our country underwent an industry-collapsing recession, and, although activity measures like retail sales, industrial production, and employment are at an all-time high, a growing number of economists and financial experts believe we are due for another recession in the next twenty-four months. Market growth has shown significant signs of slowing down over the last few months, with the Dow and several other indices dropping hundreds of points every week or so. 
"Traditional signals of a U.S. recession from the shape of a yield curve to a fall in housing investment to corporate bond spreads are suggesting in late 2019, early 2020."

–Constance Hunter, Chief Economist, KPMG
According to several media outlets, all eleven sectors of the S&P 500 have received a decrease in expected earnings growth in the last few months, "led by utilities, materials, and industrials." 
Before he even took office, President Trump made it clear that he wanted every product, service, and commodity to be manufactured in America and only America. As it relates to the oil industry, this has translated to a rush to pump oil out of shale fields around the country, most notably in West Texas, miraculously leading to record-high levels of production for black gold. Though domestic oil production couldn't be higher, concerns about oversupply have sent oil prices every which way but loose. 
As of Monday, the Dow Jones Industrial Average dipped below 22,000 following a statement issued by Treasury Secretary Steven Mnuchin that was intended to calm nervous investors in the space. In his ill-timed statement, Mnuchin said that:
"We continue to see strong economic growth in the U.S. economy with robust activity from consumers and businesses. With the government shutdown, Treasury will have critical employees to maintain its core operations at Fiscal Services, IRS, and other crucial functions within the department."

–Statement from Treasury Secretary Steven Mnuchin 
Following Mnuchin's statement, several major US indexes dropped due to the fact that his words were viewed as off-base and arguably unnecessary in the grand scheme of it all. One analyst told CNN that "this type of announcement raises the question of whether Treasury sees a problem that the rest of the market is missing." Why else would Mnuchin call executives from every major US banking institution on Christmas Eve? In addition to Mnuchin's bizarre statement, I can't imagine it being helpful that President Trump shutdown parts of the federal government until further notice. Though many understand that the shutdown will have no major effects on the US economy, investors and executives across all sectors are concerned with the inability of lawmakers and the current administration to set aside their differences and approve the federal budget. 
Target (TGT) Stock Price Hits All-Time High: Time To Sell Or Hold?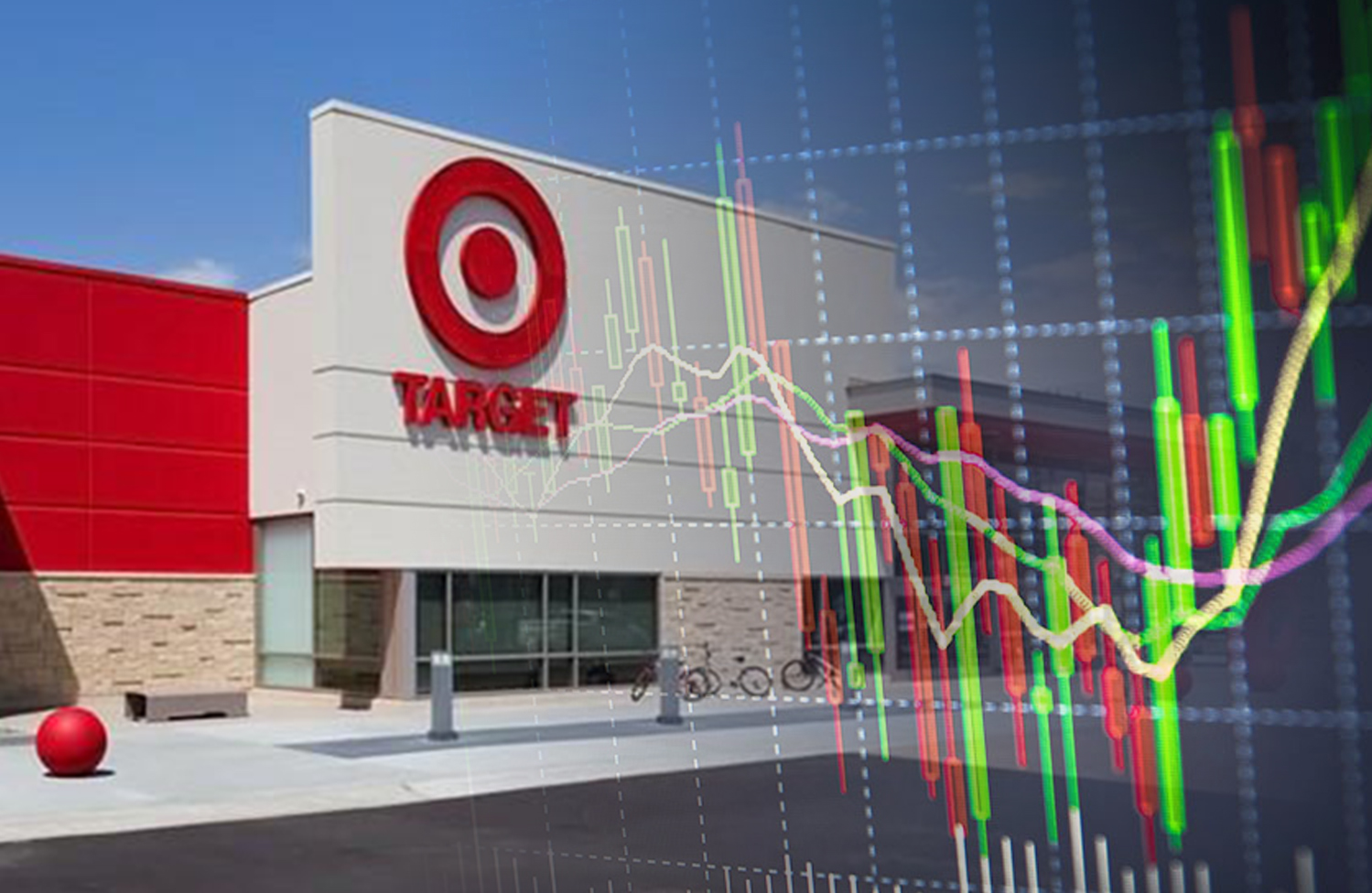 In recent years Target Corporation (TGT Stock Report ) stock has attracted divided opinion from both bears and bulls. Bulls have held the sentiment size of Target and digital transformation will help Target maintain a competitive edge in the market. Bears, on the other hand, had warned that the company will struggle and play catch up to Walmart Inc. (WMT Stock Report ) and Amazon.com Inc. (AMZN Stock Report )
Robust Growth In Q2
Recently the company reported a better than expected second quarter and it's stock surged to an all-time high of $100 per share. The company bettered revenue estimates by $100 million after reporting a 4% increase in revenue to $18.4 billion. Equally adjusted earnings rose by 24% to around $1.82 per share beating expectations by $0.20.
[Read More] Multi-Billion Dollar Markets Are Ready For A Shake-Up; 1 Biotech Stock Could Hold The Key
In the second quarter Target's comparable-store sales topped expectations of 3% growth by registering 3.4% in a segment that has been tough for most retailers. In the third quarter, the company expects to keep the momentum and maintain the 3.4% comp growth. The growth is attributed to bigger purchases per shopper, increasing traffic at the company's stores, and steady demand for grocery and home beauty products.
Digital Growth Increase By 34%
The company's digital comp received a 34% boost in the quarter which was 1.8% of total comps growth. The growth is attributed to the growing popularity if same-day fulfillment services such as Shipt, Drive Up and Order Pick Up which have widened its moat against other retailers. Its massive network of retail stores has been vital as they act as fulfillment centers.
Trending Articles
3 Biotech Stocks In Focus As Cancer Treatment Heats Up
3 Cancer Related Stocks to Watch Right Now
Although digital growth weighs down on margins of retailers, Target nonetheless managed to report expanded gross and operating margins sequentially and annually in the second quarter. This is a result of new strategies to optimize prices, costs, and promotions as well as an enhanced mix of products on shelves.
Target has predicted that its steady sales, string margins, and buybacks will enhance its adjusted EPS to increase by 5% in the first half and by 12% for the full year. The company expects positive sales and earnings growth in 2019.
Walmart (WMT) Stock Price Jumps On Latest Earnings Beat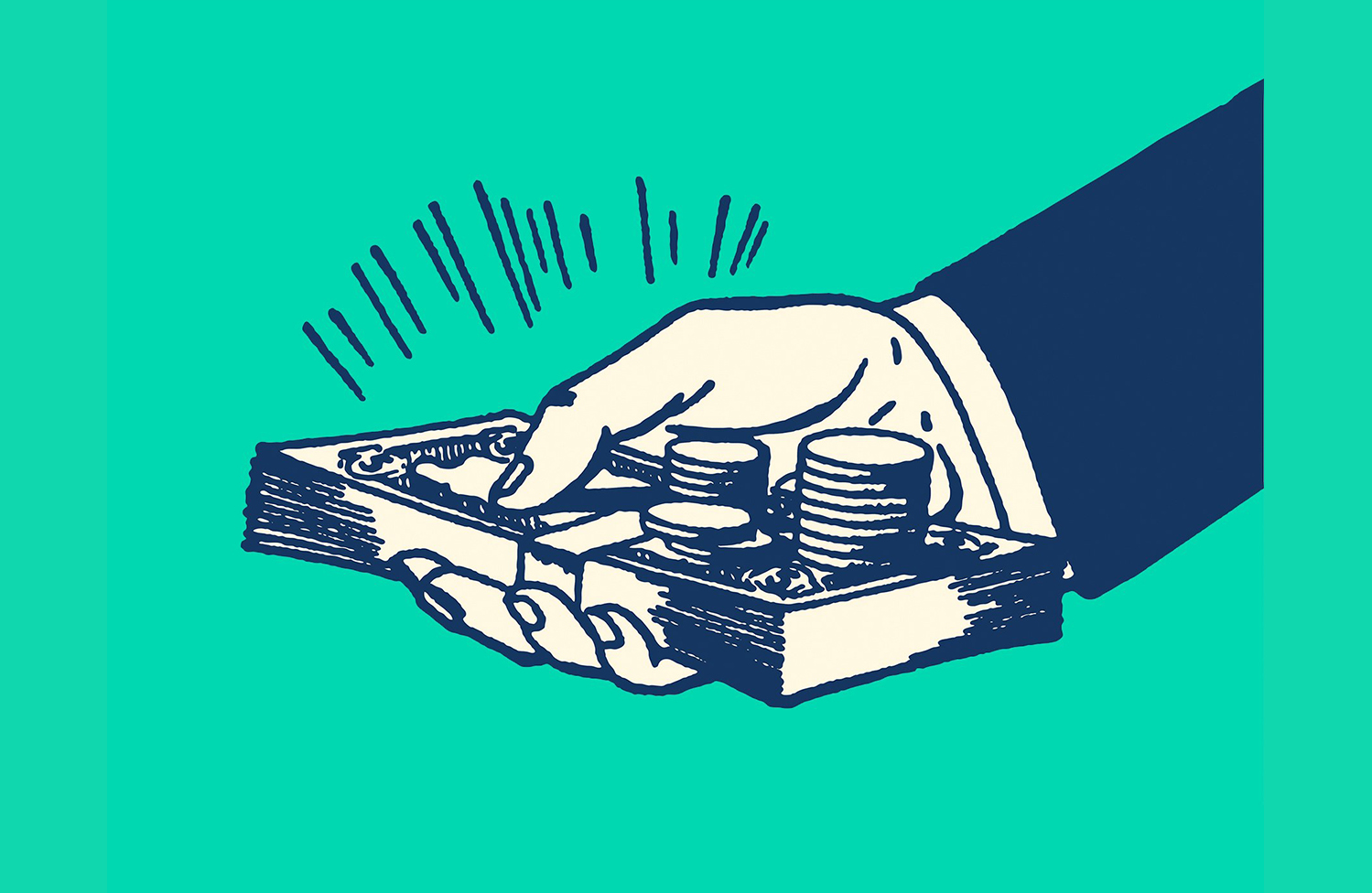 BENTONVILLE, Ark.–(BUSINESS WIRE)–Walmart Inc. (NYSE: WMT):
Total revenue was $130.4 billion, an increase of $2.3 billion, or 1.8%. Excluding currency, total revenue was $131.7 billion, an increase of $3.7 billion, or 2.9%.
Walmart U.S. comp sales increased on a two-year stacked basis by 7.3%, which is the strongest growth in more than 10 years. Segment operating income increased 4%, marking the fifth consecutive quarter of growth.
Walmart U.S. eCommerce sales growth of 37% includes strong growth in online grocery.
Sam's Club comp sales increased 1.2%, and eCommerce sales grew 35%. Reduced tobacco sales negatively affected comp sales by 300 basis points.
Net sales at Walmart International were $29.1 billion, a decrease of 1.1%. Excluding currency, net sales were $30.4 billion, an increase of 3.3%. Strength in Walmex and China were offset by softness in the U.K. and Canada.
Operating income declined 2.9%, or 2.4% in constant currency, which was better than planned with strong results in the U.S. businesses. As expected, the inclusion of Flipkart this quarter negatively affected profit results.
Adjusted EPS excludes an unrealized loss, net of tax, of $0.01 on the company's equity investment in JD.com for the second quarter of FY20.
FY20 adjusted EPS is now expected to range between a slight decrease and a slight increase compared with FY19 adjusted EPS.
Walmart U.S. surpassed 1,100 grocery delivery locations and has more than 2,700 pickup locations.
The company's NextDay delivery service from Walmart.com now covers about 75% of the U.S. population.
About Walmart
Walmart Inc. (NYSE: WMT) helps people around the world save money and live better – anytime and anywhere – in retail stores, online, and through their mobile devices. Each week, over 275 million customers and members visit our more than 11,300 stores under 58 banners in 27 countries and eCommerce websites. With fiscal year 2019 revenue of $514.4 billion, Walmart employs over 2.2 million associates worldwide. Walmart continues to be a leader in sustainability, corporate philanthropy and employment opportunity.

Facebook (FB)'s LIBRA Sees Warning Bells Even Before Launch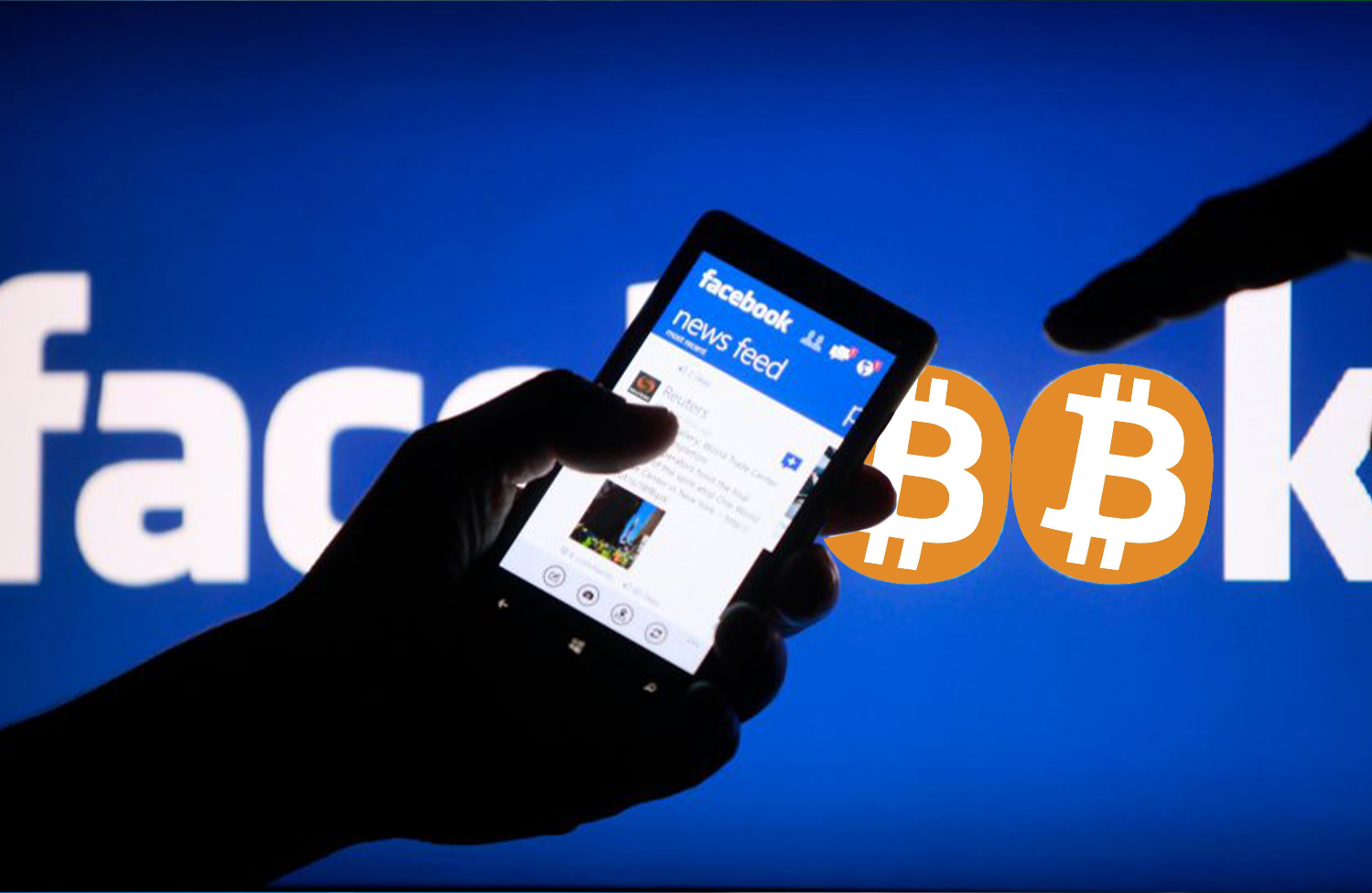 Libra – which is the name of Facebook (FB)'s upcoming cryptocurrency- has already managed to cause quite a stir among bankers and politicians across the world. Along with the present difficulties with the regulations and the consequences it would bring, the currency is now also dealing with opposition and cautions from international communities. Needless to say that this move has also boosted tech stocks related to cryptocurrency as well
Policymakers Worldwide Speak Against The Crypto-Currency
France was one of the many countries to resist making Libra a sovereign currency. Bruno Le Maire, the Finance Minister of the nation protested vehemently against Libra, claiming that the idea of a private company becoming a state doesn't sit well. The country further is levying a new tax on the technology giants like Amazon pay, Google, etc which has caused some controversy. Even Jerome Powell, the Chairman of Federal Reserve disputed against the cryptocurrency being anxious about privacy and consumer protection.
Mark Carney, the Governor of Bank of England, also spoke against Libra claiming that it could either succeed or fail, but it would have no scope for improvement and development once it is launched. If successful, it would definitely prove to be a great asset; however, there can be no guarantee that it would be rock solid from the very beginning without which it is bound to fail. These types of scope around currencies demand strict and definite vigorous regulations to be set. The hurdles seem to be big enough to delay the launch of Libra into the market- which has been scheduled for next year.
Tech Giants Ban Together For Crypto?
Uber, Mastercard, Visa, and Facebook came together as an association to oversee the launch of Libra. This is a cryptocurrency different from bitcoin which is aimed to have a stable value without any volatility. It would help the World Bank-claimed 1.7 billion adults to have access to financial institutions and banking services. At the same time, it could help Facebook make big money through its app wallet -Calibra.
Facebook's executive David Marcus maintained that the company knows of the risks that Libra might pose if proved unsuccessful. Therefore the company requested the help of bankers, lawmakers, and regulators so as to do away with issues of money laundering, terrorist financing, etc.

Join Our Newsletter
Get stock alerts, news & trending stock alerts straight to your inbox!
We keep all user information pricate & promise to never spam.*
Search Stock Price (StockPrice.com)