With a vision to bolster its investment banking, Citigroup (C – Stock Info) is poaching a number of senior dealmakers from its rival banks. In order to secure a spot among the top three investment banks globally ranked by revenue, the company slew senior officials from many banks viz Deutsche Bank, Goldman, and Barclays PLC.
The company has seen some major movements in the past one year – right from the coming together of its corporate lending and mergers-and-acquisitions advisory business with its unit that helps clients raise debt and equity to hire senior officials recently. The bank combined its corporate and investment bank with its capital markets business to streamline its product offerings to clients.
It gave a promise of allowing bankers to cross-sell lending, underwriting, advisory, and other related services to clients together. It is partly designed to be a key selling point for attracting new investment bankers. With these constant efforts, the company clearly looks to supercharge its investment banking business.
Hiring Senior Officials From Rival Banks
The New York-based bank hired three executives away from Deutsche Bank including 13-year veteran Mark Keene, who will become global co-head of technology, and three executives from Goldman Sachs. This includes Elizabeth Milonopoulos who will co-head the bank's internet investment banking unit with Brian Yick. He joins the bank from Barclays. The hiring of Deutsche Bank AG's Mark Keene is among the major asset of the company as it is the highest profile among the new hires.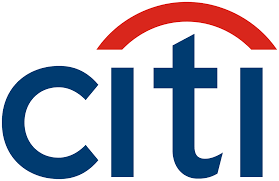 Knee co-headed the German lender's global technology, media and telecom team in San Francisco. He is proficient in the semiconductor sector and will be in charge of the technology investment banking globally. Knee will do this together with the bank's Herb Yeh. It's anticipated that Knee enhances business with his expertise in the semiconductor sector as the industry is gradually consolidating. Earlier this month, German chip maker Infineon Technologies AG struck a $9.4 billion deal to acquire the U.S.'s Cypress Semiconductor Corp.
The Citigroup has stood on the 5th rank in the past two years of the global investment bank. However, the foundation of the bank seems strong outside America. It ranked among the top three in Europe, Middle East, and Africa. The list of hires also include tech bankers Elizabeth Milonopoulos from Goldman Sachs and Brian Yick from Barclays.
They will act as global co-heads of internet investment banking. Doretta Mistras joins from Goldman in the health care sector. His work includes advising on the $32 billion deal between Shire PLC and Baxalta Inc. Others in the list are Michael Marcus from Goldman and Mark Hantho and John Eydenberg from Deutsche Bank.
According to Manolo Falco, co-head of Citigroup's Banking, Capital Markets, and Advisory unit, "If we get the right talent, we have a big opportunity."