Mobile App Tracking Data Shows Cannabis Relieves Symptoms in A Number of Health Issues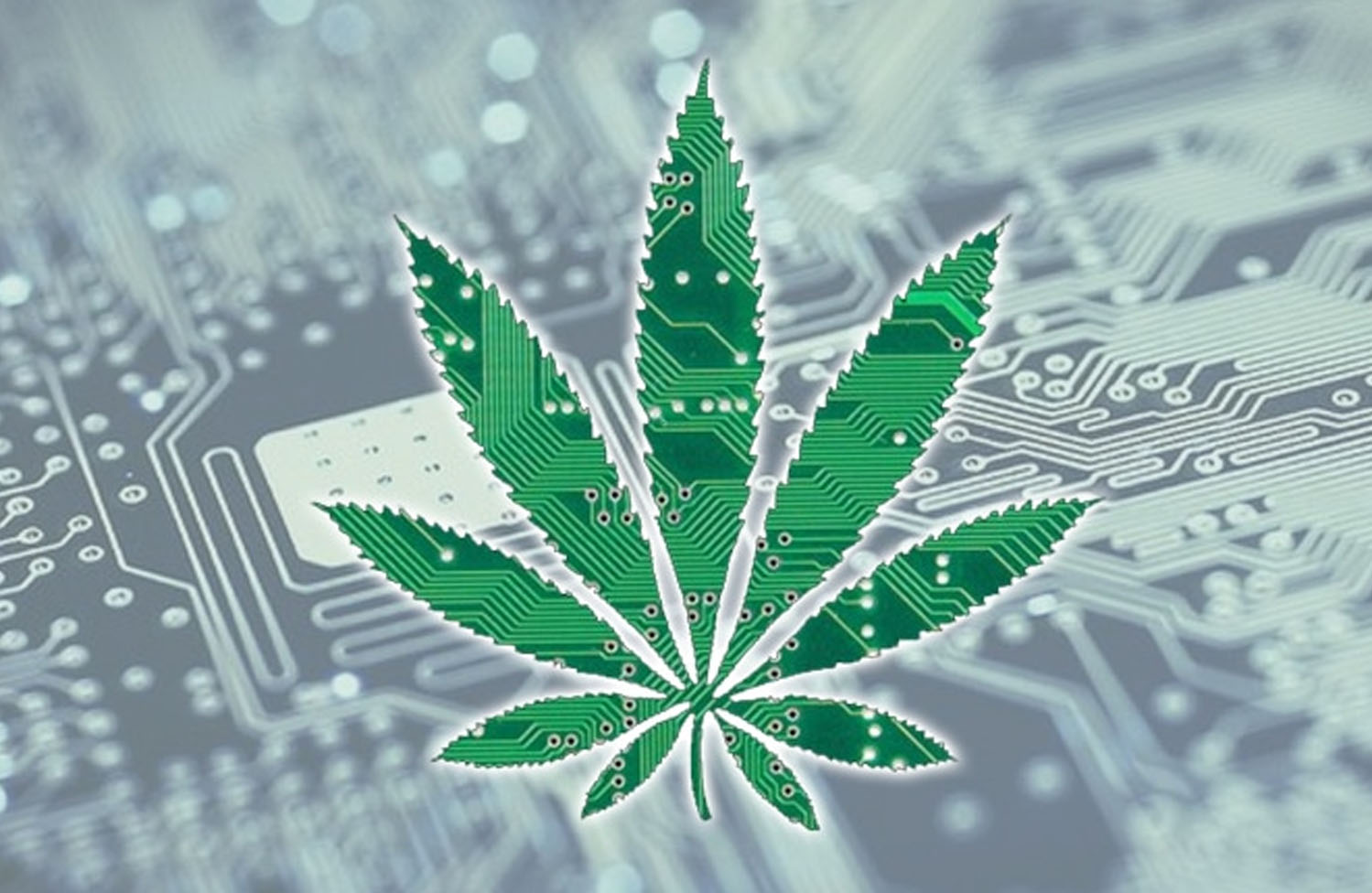 A few new studies point out that medical marijuana can provide significant benefits for several different health symptoms. These range from chronic pain to insomnia, with minimal negative effects. In line with this, based on patient-reported symptom relief from a new mobile application technology called Releaf App, researchers from The University of New Mexico collected info from the platform to measure real-time cannabis use.
According to a press release, a mobile application called Releaf App is an incentive-free patient educational software program designed to record how individual cannabis usage sessions correspond to immediate changes in symptom intensity levels and experienced adverse effects.
"Observational studies are more appropriate than experimental research designs for measuring how patients choose to consume cannabis and the effects of those choices," study author Jacob Miguel Vigil, Ph.D., associate professor at UNM Department of Psychology, said in a press release.
The initial study observed cannabis use across 27 different health conditions with symptoms that ranged from seizure disorders to depression among 2830 app users. Based on the results, users said that they had an average symptom reduction of approximately 4 points on a 1 to 10 scale following use of cannabis in its various product forms, from concentrations to topicals.
Higher pre-dosing symptom levels, on average were associated with greater reported symptom relief. The authors also found that users treating anxiety or depression-related symptoms reported significantly more relief than users with pain symptoms.
Sixty percent of users said that they had been experiencing negative effects, which were a result of lessened, yet still significant symptom relief. Negative adverse effects were more likely among patients treating a depressive symptom relative to patients treating anxiety and pain-related conditions, according to the study.
"By collecting massive amounts of patient-centered information on actual cannabis used under real-life circumstances we are able to measure why patients consume cannabis, the types of products that patients use, and the immediate and longer-term effects of such use," Dr. Vigil added.
In the second study, the authors observed users' utilization of raw natural cannabis flower, or "buds," as a treatment for insomnia. Among 409 individuals with a specified condition of insomnia, the authors watched 1056 medical cannabis administration sessions using the Releaf App. Users recorded real-time ratings of self-perceived insomnia severity levels before and following consumption, experienced adverse effects, and product characteristics.
Increasing and widening the use of cannabis for treating symptoms of a number of health conditions, including insomnia, underscores the importance for further medical research regarding its risk-benefit profile and effectiveness as a substitute for other substances, the authors concluded.
"In addition, if the short-term risk-benefit profile of cannabis found in our studies reflects its longer-term therapeutic potential, substitution of the cannabis for traditional pharmaceuticals could reduce the risk of dangerous drug interactions and the costs associated with taking multiple medications by allowing patients to treat a constellation of multiple ailments with a single treatment modality," Dr. Vigil said.
ParcelPal to distribute Yield's cosmetics in Vancouver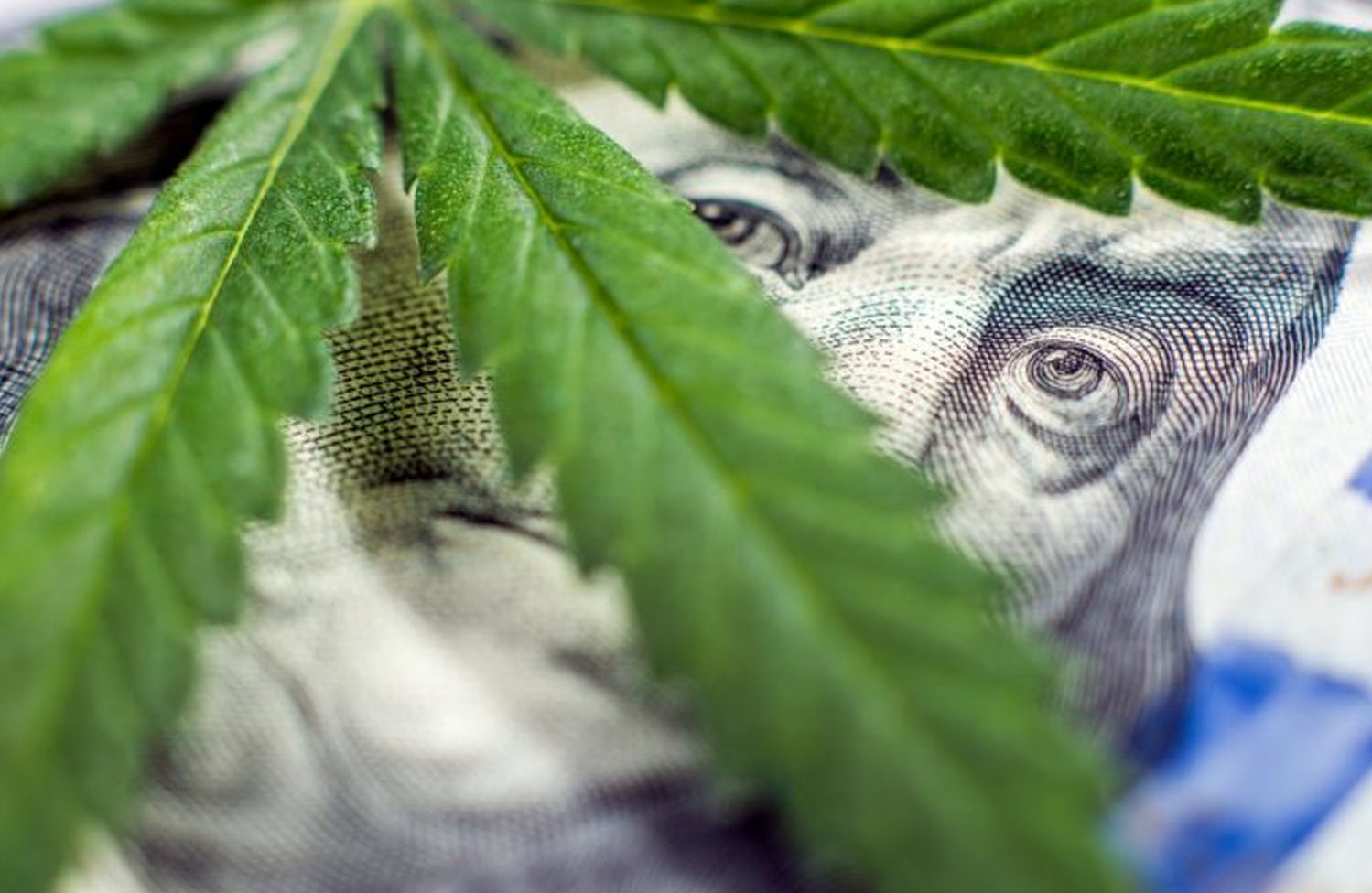 ParcelPal Technology Inc. (PTNYF) (PKG.CN) has formed an alliance with Canadian cannabis topicals company, The Yield Growth Corp., for same-day and on-demand delivery, sale, of hemp-based cosmetics from Yield Growth's subsidiary Urban Juve in Canada.
This initiative between Yield Growth and ParcelPal will commence in Vancouver as the catalyst city, and it is expected that additional cities will be rapidly added to this distribution network across Canada. Urban Juve's customers will be able to purchase through Urban Juve's website ( www.urbanjuve.com ) and ParcelPal will create an exclusive marketplace applications. Urban Juve hemp products are currently sold in over 90 locations including well known pharmacy chains across North America, with a plan to expand that to 130 retail outlets in the near future.
[Free Report] Special Delivery! On-Demand Tech Companies Hit Billion-Dollar Valuations; Here's How Investors Can Capitalize In The Market
Customers will be able to track their purchase in real time and have their product delivered to any location they specify. As time and regulations allow, ParcelPal's cannabis network will continue to grow, with the goal of capturing a major piece of Canada's $5.2 B legal cannabis market.
President and CEO, Kelly Abbott states, "ParcelPal is thrilled to be working an innovative company such as The Yield Growth's Corp, which is addressing one of the fastest-growing subsegments of the $4.2 trillion wellness market with unique derived and cannabis infused products. This marks a milestone at ParcelPal, launching a new vertical with substantial growth potential. It's also a unique opportunity to be at the forefront of an exciting new industry with our unique logistics solutions."
President and CEO of The Yield Growth Corp. Penny Green States "This new agreement is part of our continued efforts to serve our customers as seamlessly as possible," says Penny Green, CEO of Yield Growth Corp. "ParcelPal is a great service, and our alliance will lay the groundwork for us to eventually offer same-day delivery service for pain management cannabis topicals and other cannabis products in jurisdictions where they're legal."
About The Yield Growth Corp.
The Yield Growth Corp. develops, manufactures and distributes cannabis and hemp infused luxury product brands Urban Juve and Wright & Well, and has a catalogue of over 200 wellness and beauty formulas. It intends to disrupt the international wellness market which is a 4.2 trillion global economy, according to the Global Wellness institute, by connecting ancient healing with modern science and technology. It's management team has deep experience with global brands including Johnson & Johnson, Proctor and Gamble, M-A-C cosmetics, Sketchers, Best Buy Aritzia, Coca-Cola, and Pepsi Corporation. Yield Growth Serves mainstream luxury customers who seek sophisticated wellness products. It has flagship consumer brand, Urban Juve, has proprietary, patient pending hemp root extraction technology and has 12 patents pending. Yield Growth is building sophisticated international distribution channels and has multiple revenue streams including licensing, services and products.
About ParcelPal Technology Inc.
ParcelPal is a technology-driven logistics company that connects consumers to the goods they love. Customers can shop at partner businesses and through the ParcelPal technology receive their purchased goods within an hour.
The Company offers on-demand delivery of merchandise from leading retailers, restaurants, medical marijuana dispensaries and liquor stores in Vancouver and soon in major cities Canada-wide. ParcelPal Website: www.parcelpal.com

3 Cannabis Stocks In Focus This Week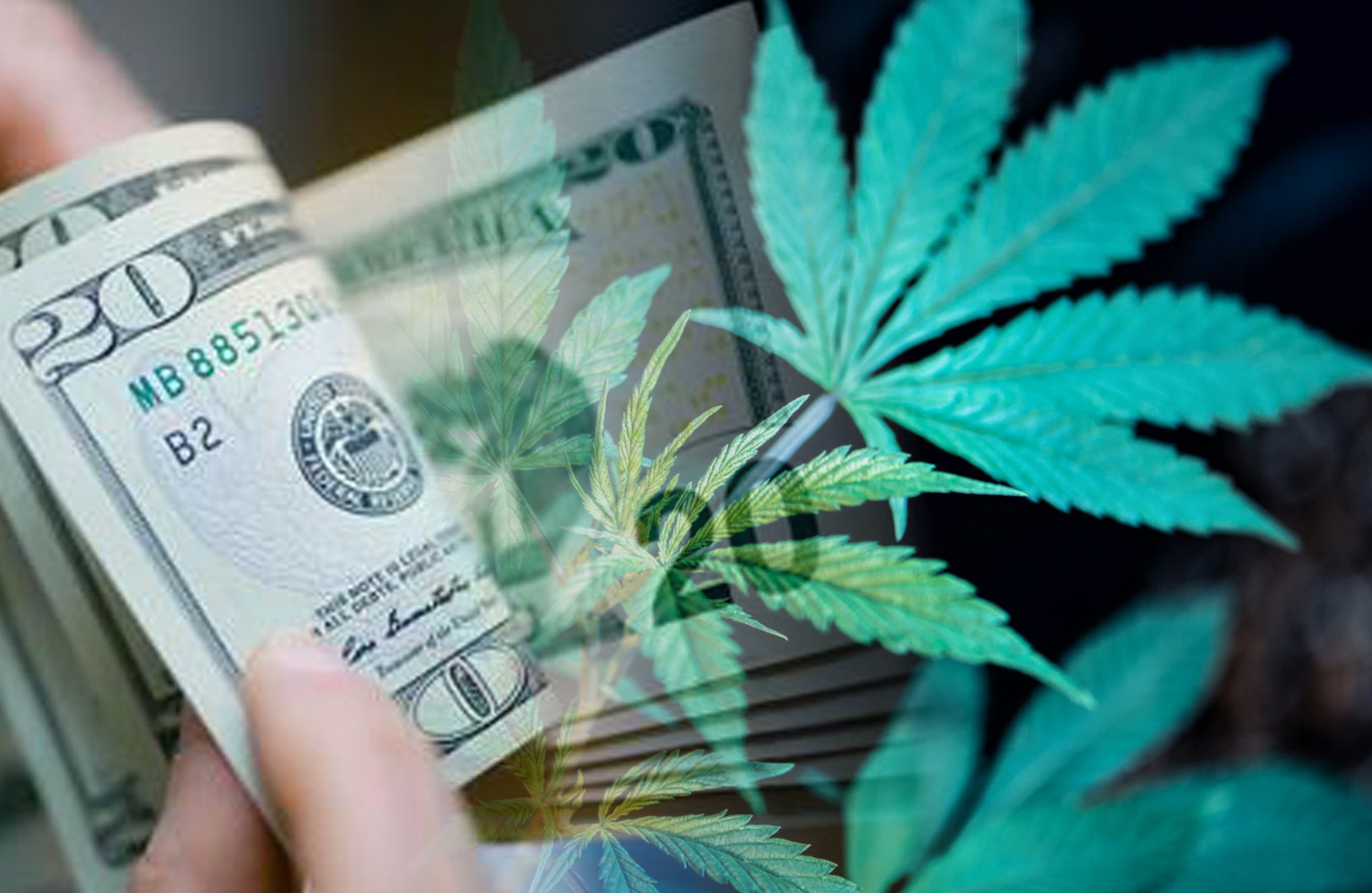 One of the sectors that have enjoyed exponential growth over the past year or so is the marijuana sector and during the period, many of the stocks have gained significantly on the back of heightened investor interest.
It's necessary to point out that in a fast-growing industry, it's possible for stocks to rise significantly as well as the industry going through a fair bit of churn. Hence, investors could make significant returns if they manage to choose the right stock. Here is a look at 3 cannabis stocks.
Cannabis Stock To Watch #1: Driven Deliveries
Driven Deliveries (DRVD) focuses on several segments of the cannabis industry. Its leading service is for marijuana delivery in the United States. And this summer has been a busy time for Driven Deliveries. Most recently the company signed 10 brands as part of Driven's Brand to Consumer cannabis delivery service.
In each of the partnerships, Driven has secured the rights to provide each brand with its own unique and branded e-commerce store with the transaction completed and fulfilled by Driven. Through the 10 branded e-commerce stores, and the Ganjarunner online store, Driven and its brand partners offer more than 500 retail items.
This includes edibles, topicals, elixirs, concentrates, smokable products, storage, apparel and accessories to customers in California. Because California is expected to reach over $4.7 billion in cannabis sales by 2025, the timing of this expansion could be opportune for the company.
Over the last few months, shares of Driven have traded in a range of $0.60 to $1.00 and are currently near the lower end of that range. Since the cannabis industry has started to see a resurgence of activity due to things like new ETF's going live, the next move for the sector could be exciting to watch.
Cannabis Stock To Watch #2: CannTrust Holdings
CannTrust Holdings (TSX:TRST) (NYSE:CTST) is among the bigger producers of cannabis in the industry but the company had a setback on Monday after it emerged that one of its plants in Pelham had produced cannabis without a license from Health Canada. It happened in the months prior to the company getting its license in March.
5200 kilos of the production from the period is now going to be tested for compliance while 7500 kilos from another plant has been voluntarily held back by CannTrust. The shares fell by 22% on Monday but it should be noted that the company's facilities are currently fully compliant with Health Canada regulations.
Cannabis Stock To Watch #3: OrganiGram Holdings
The other marijuana penny stock that gained last week due to an unexpected endorsement from one of the titans of the industry was OrganiGram Holdings (TSXV:OGI) (NASDAQ:OGI). The stock surged by as much as 8% after the former CEO and founder of industry leader Canopy Growth Brian Linton picked it as the one company with the potential for the biggest growth in the future.
Linton was voted out by the board of Canopy Growth but when asked about the company he likes, he stated that he had a good experience while dealing with OrganiGram in the past.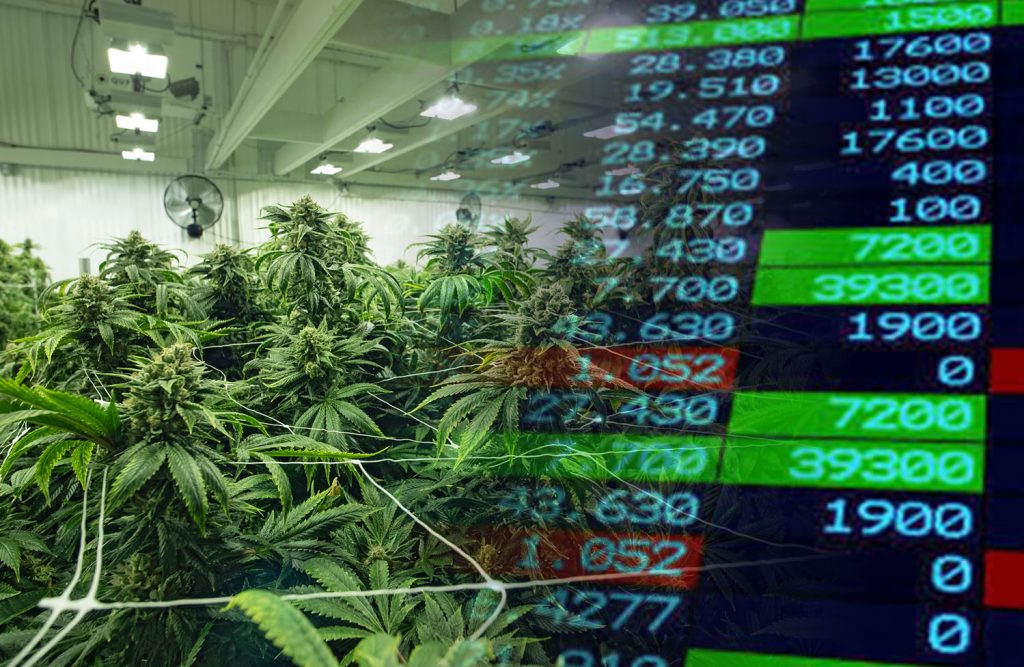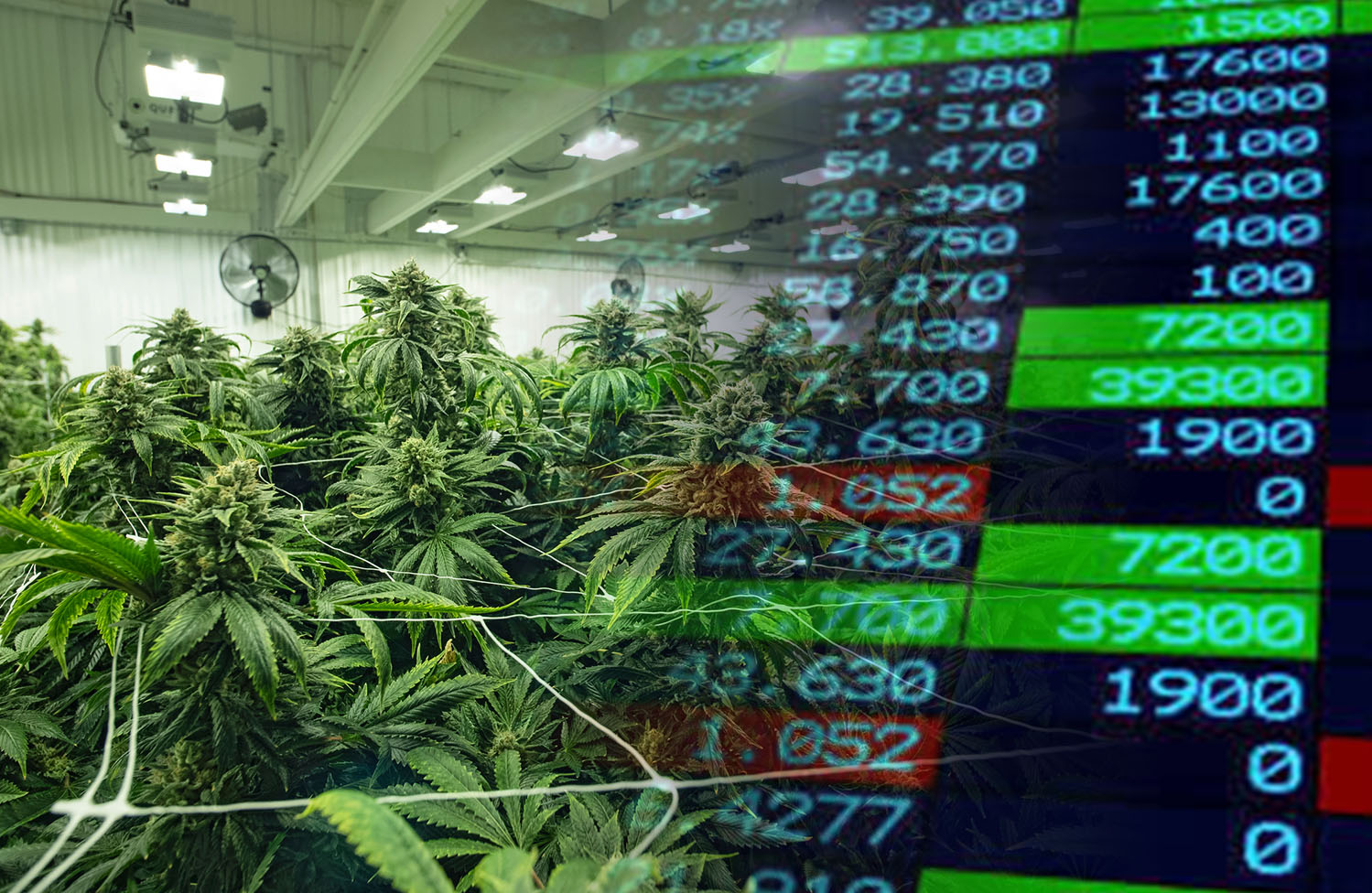 Premier Health and CB2 Insights Move to Second Phase of Primary Care Physician Tools for Medical Cannabis Evaluation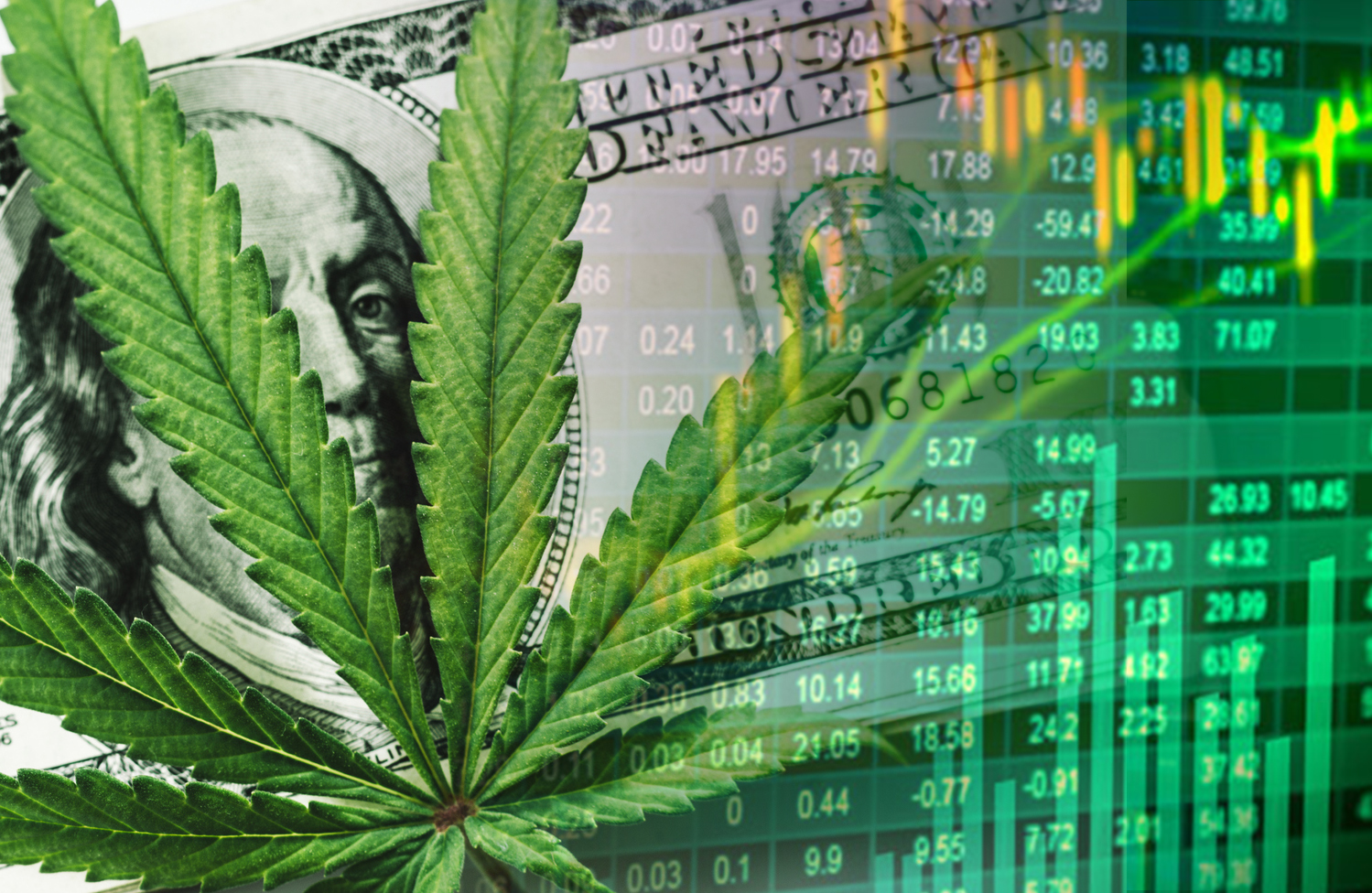 VANCOUVER, British Columbia, July 09, 2019 (GLOBE NEWSWIRE) — Premier Health Group (CSE: PHGI, OTCQB: PHGRF, Frankfurt: 6PH) (the "Company" or "Premier Health"), a Company focused on developing innovative approaches that combine human skill-based expertise with emerging technologies for the healthcare industry, has successfully completed Phase One of CB2 Insights' (CSE:CBII) Clinical Decision Support (CDS) tool integration including targeted user testing.
Premier Health's leading Electronic Medical Records (EMR) platform, Juno, will provide access to its over 4,600 primary care physician and healthcare practitioner users to the industry's only data-driven platform that guides clinicians through the evaluation process for medical cannabis treatment.  After a successful completion and user feedback within this first stage, both parties anticipate full rollout will be completed in Q3. 
The agreement will be the first of its kind, with primary care physicians previously lacking the resources and tools required to assess the validity of medical cannabis as a treatment option for their patients. The CDS tool provides comprehensive guidelines for physicians to input patient-specific parameters into the system which is powered by proprietary algorithms leveraging data from more than 500 clinical research papers and trials as well as the anonymized and aggregate data of more than 450,000 patient encounters that CB2 Insights has managed through its clinical arm.
"At Premier Health, our mission is to integrate the best CDS tools directly into our Juno EMR platform that will equip physicians to make enhanced health-related decisions," said Dr. Essam Hamza, CEO of Premier Health. "Our work with CB2 Insights has been long awaited by physicians who understand the benefits of medical cannabis, however are unsure of how to incorporate it within their clinics. We are excited to be bringing this robust and medically validated tool to our Juno userbase."
"Physicians are the gatekeepers to any pharmacological treatment option for patients and enabling them to include medical cannabis into those options is a key advancement in the industry that all stakeholders should be excited about," said Prad Sekar, CEO of CB2 Insights. "The success of this project thus far is confirmation that healthcare practitioners have been awaiting the tools that will help them remove the barriers that persist in the complicated world of medical cannabis. When you are dealing with a new treatment that can be applied to a wealth of patient indications from chronic pain to anxiety to sleep disorders and so on, paired with an array of medicine with varying levels of strength and outcome, we are proud to have created a tool that has received overwhelming physician support in this first stage."
As part of Phase One, users were given the opportunity to test the system and provide feedback on both the applicability and user experience of the tool. The group of physicians who took part in Phase One included cannabis naïve physicians as well as those with advanced medical cannabis experience. Based on the positive feedback received from physicians, both parties agreed to immediately move into the final integration phase.
This agreement marks the first full-scale commercialization of CB2 Insights' Data Insights business unit. CB2 Insights expects to monetize this tool through subscription of data reports paid for by Cannabis Licensed Producers from the aggregate and anonymized data collected on Canadian products. These reports will provide Producers with much needed clinically-generated efficacy data on specific products as well as the aggregate data to support research & development efforts and future commercialization. CB2 has already had successful conversations with Licensed Producers who have shown early commitment to subscribe to these reports.
As part of the agreement, CB2 will provide the development and continuous maintenance and support of the CDS tool and all related technologies. Premier Health will support the partnership by providing access to their software and will engage in education and training to its growing network of physicians and other healthcare professionals.
ON BEHALF OF THE BOARD OF DIRECTORS
"Dr. Essam Hamza, MD"
Chief Executive Officer
About Premier Health
Premier Health is a Canadian company that is strategically poised to take advantage of business opportunities in the global health care industry. We are focused on innovative health care approaches that combine human skill-based expertise with emerging technologies. Premier Health, in conjunction with its subsidiary Cloud Practice, a cloud-based SAAS Electronic Medical Records software company, is developing proprietary technology to deliver quality healthcare through the combination of connected primary care clinics with telemedicine and artificial intelligence (AI). We currently have a combined ecosystem of 290 clinics, over 3000 licensed practitioners and almost 3 million registered patients. The Premier Health team has deep clinical, operational and financial expertise and a passion for improving healthcare for all patients.
For more information on Juno EMR, please visit www.j unoemr. com.
About CB2 Insights
CB2 Insights has a mission to mainstream medical cannabis into traditional healthcare. We do so by gathering data and creating objective real-world evidence through our proprietary software and service brands. Using clinical management and data collection software at the point-of-care, CB2 Insights and its group of sub-brands has become a leading force behind bringing traditional healthcare protocols to the rapidly evolving global cannabis industry.
For more information please visit www.cb2insights.com.
The Canadian Securities Exchange does not accept responsibility for the adequacy or accuracy of this release.

FOR ADDITIONAL INFORMATION CONTACT:
Premier Health Group Inc.
www.mypremierhealth .com 
Email: investors@ mypremierhealth .com
Renmark Financial Communications Inc.
Bettina Filippone: bfilippone @renmarkfinancial .com 
Tel:(416) 644-2020 or (514) 939-3989
www. renmarkfinancial .com
Search Stock Price (StockPrice.com)