Dubai Real Estate Is Cheap Just Check The Stock Market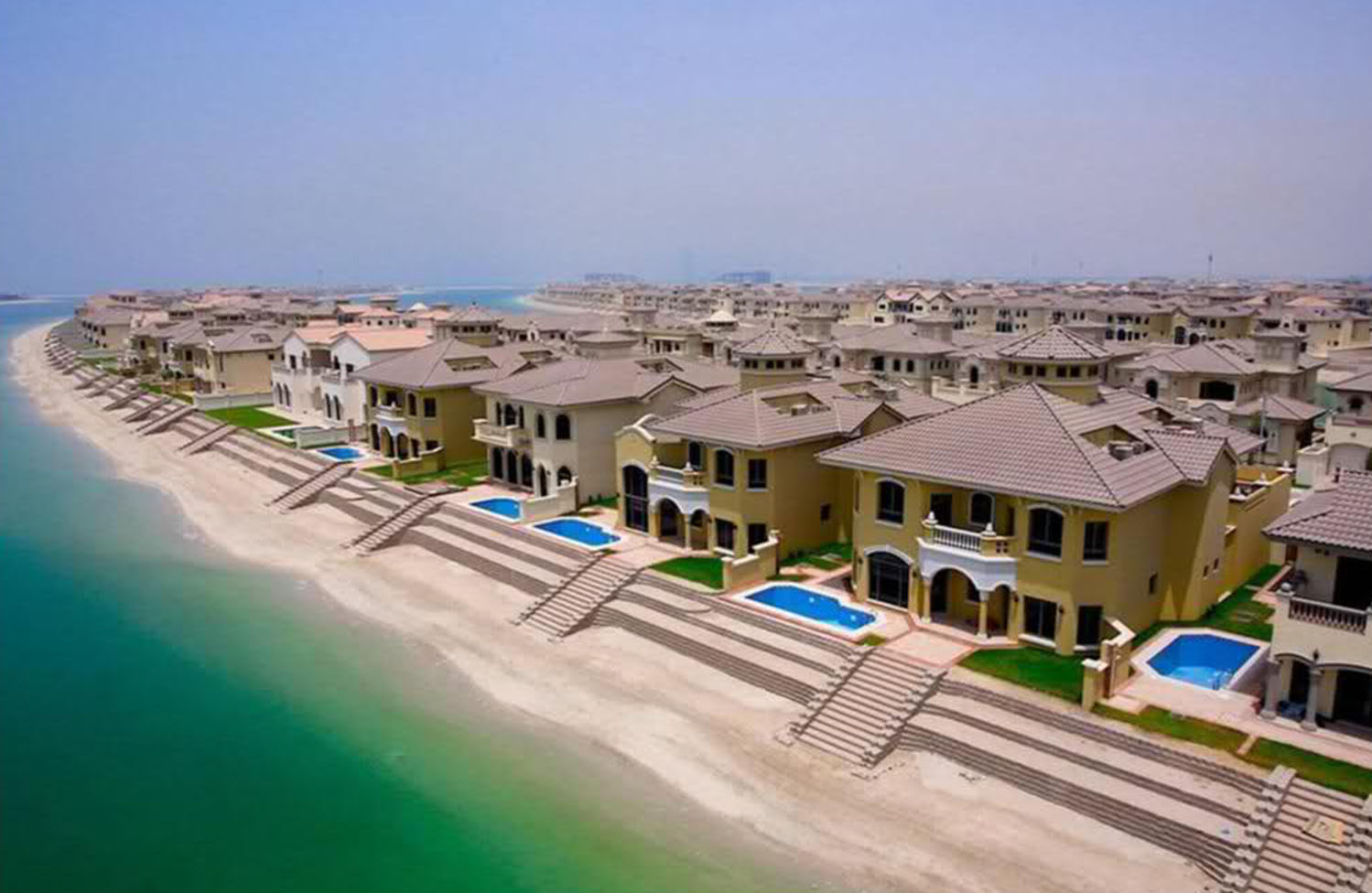 Dubai is quite popular for its cloud touching skyscrapers and lavish lifestyle, and owning real estate in the Gulf coast city may appeal to many but could seem like a non-affordable dream for many people. On the other hand, stocks of its biggest property owners and developers are becoming more and more within reach.
Shares of Emaar Properties PJSC, the developer of the world's tallest building and an icon of Dubai, can be bought at the lowest valuation since 2010. Competitor Damac Properties Dubai Co PJSC, known for its business ties with U.S. President Donald Trump's family company, traded earlier this year at the cheapest price-to-earnings ratio in more than 17 months.
Both equities have fallen more than 30% in 2018 as real-estate prices in Dubai have fallen and domestic demand has stalled which has prompted the government to announce a number of strategies to stimulate the economy. Earlier this month, S&P Global Ratings cut the creditworthiness of two local companies, including one that owns properties in Dubai's financial center, citing deteriorating credit conditions.
Dubai's income level, as measured by gross domestic product per capita, has decreased on an annual basis to $37,000 in 2018 from a peak of $45,000 in 2013, according to S&P analysts Sapna Jagtiani and Tommy Trask. "We view this decline as an indicator of weakened macroeconomic fundamentals, as a country's income level gives an indication of the potential tax and funding base for a government," they wrote in a report. They expect annual income to decline to $36,000 in 2020.
Emaar Properties trades at about 4.8 times estimated earnings in the next 12 months, the lowest in more than eight years. That's less than the 6.6 times of the MSCI EM Real Estate Index. Damac Properties also trades at 4.8 times.
Huge Reconstruction Costs Leave Homes Underinsured In The Face Of Natural Disasters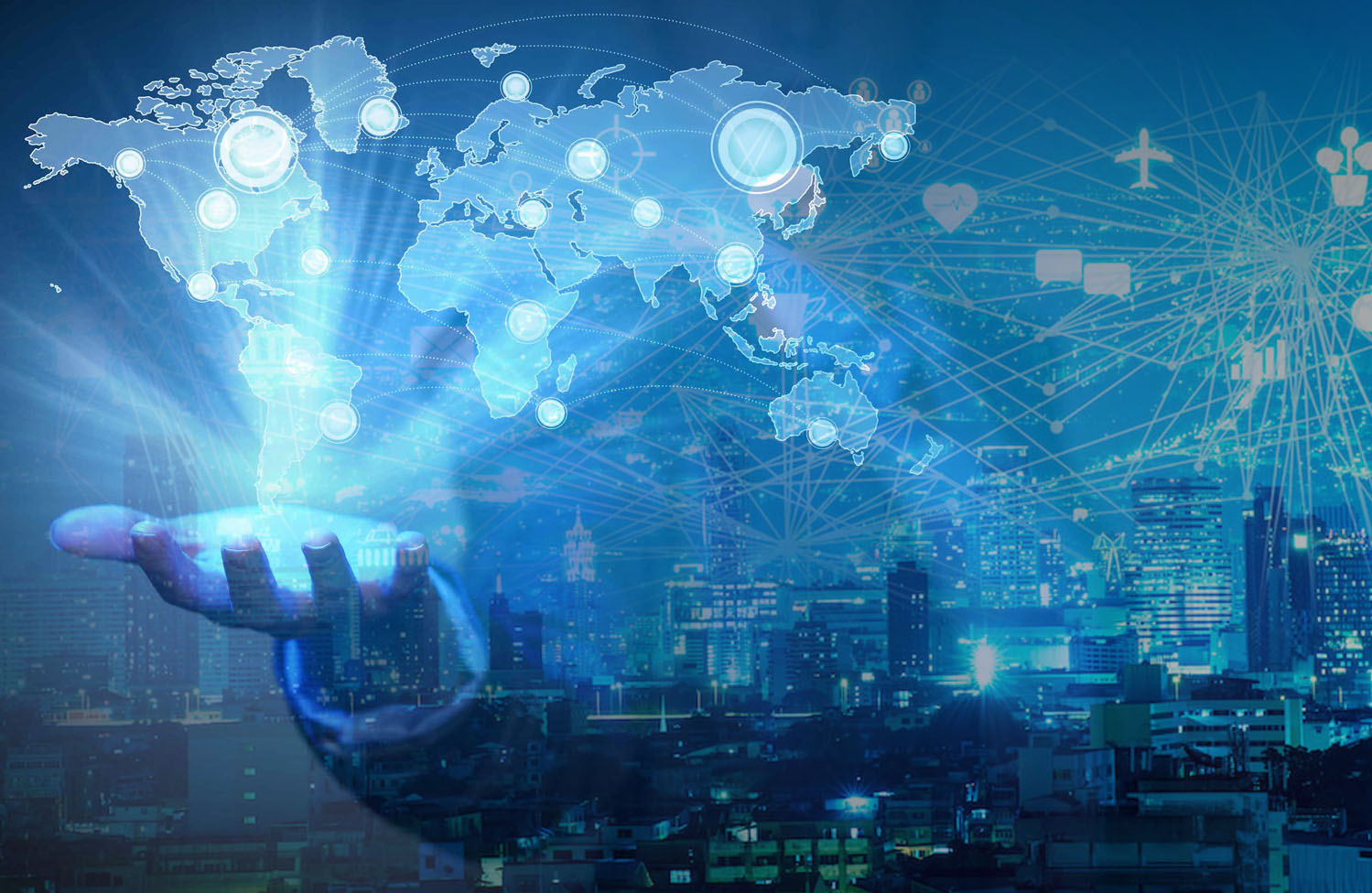 Homeowners in the U.S. experience a hard time. Irrespective of the place where you live, the chances are high that you'll have to deal with natural disasters. Extreme weather calamities like floods, hurricanes or wildfires are causing immense damage. Many homeowners are underinsured against any natural disaster.
Every part of the country experiences at least one peril or another. This can be in the form of hurricanes or tornadoes, snow or hail, floods or tropical storms or earthquakes. This is leaving a big hole in the pocket of the homeowners almost leaving them with nothing. According to new research, much of the nation's housing stock may be underinsured against these disasters.
The Costs Are Mounting
Rebuilding homes involved huge costs. And these costs have risen drastically in the past two years. The major reason behind the rise in the cost of reconstruction is a shortage of labor. New tariffs on materials are also adding to these rising costs.
However, if this consistent increase in the costs are not monitored and not factored recurrently into insurance coverage in disaster-prone areas, homeowners would have to bear huge losses that could even reverberate through the mortgage market.
According to the National Oceanic and Atmospheric Administration (NOAA), there have been 14 natural disasters in the last year itself. These have cost $91 billion to the United States. This was the eighth year in the row with at least eight disasters in the billion-dollar range.
New data from CoreLogic, shows numbers have come up on the mounting risks to the real-estate. This was found while evaluating the four disaster-prone areas in the US. Amy Gromowski, the senior leader of analytics at CoreLogic feels that "Underinsurance issues can cause financial devastation for property owners, artificially low coverage limits for insurance carriers, and increased loan delinquencies."
What About Disaster Prone Areas
Homeowners who experience natural hazard events, such as the California wildfires, incur personal and financial devastation. Many aren't able to rebuild their homes, which prolongs the region's recovery and often causes homeowners to default on their mortgages.
In one of the four disaster-prone areas – California, 110,000 Southern California properties are in very high to extreme risk of wildfire. The risk is beyond $46 billion, keeping the average reconstruction cost to $400,000. When compared, these costs are higher than they were two years back.
The cause behind the rise remains the – increase in the cost of labor and materials. Mathematically speaking thus, if just 1% of the homes at risk were a complete loss in a wildfire, the undervaluation of that 1% would be $25 million if insurance coverage is not current.
Corelogic categorized approximately 1.1 million properties at very high to extreme risk of loss from storm surge in the coastal hurricane-prone area along the Northeast Atlantic and Gulf Coast regions. CoreLogic further calculated the cost involved to reconstruct the at-risk properties of Florida to be $240 billion based on the recent increase in the costs.
This highlights the key fact that the financial impact of not updating reconstruction costs for two years is extreme. CoreLogic explains, "If a catastrophic event were to affect only 5% of homes and cause just 30% storm surge damage to those 5% of properties, the reconstruction cost undervaluation is approximately $205 million."
Redevelopment Costs Are Rising
However, these are the risks only at the coastlines. These are secluding the impact if any inland flooding like Hurricane Harvey occurs. There has been an upswing of 7% in the redevelopment costs in Houston in the past two years. There has been a potential deficit in insurance coverage in tornado-prone areas.
In Oklahoma alone, which averages about 56 tornadoes per year, about 1.3 million properties with $257 billion in reconstruction costs are at very high or extreme risk. The current cost of reconstruction has risen by 6.6% in the past two years.
Thus, insufficient insurance coverage would increase the risk to the mortgage market as well. Tracing evidence to substantiate, CoreLogic reported that following three major hurricanes in 2017, serious mortgage delinquency rates tripled. Houston and Cape Coral, Florida and San Juan, Puerto Rico were key areas of delinquency.
"The disruption of a family's regular flow of income and payments, as well as substantial loss in property value, can trigger mortgage default; especially if homeowners are underinsured and cannot afford to rebuild."

Frank Nothaft, Chief Economist at CoreLogic
Slow Pace In Home Price Growth Has Some Analysts Concerned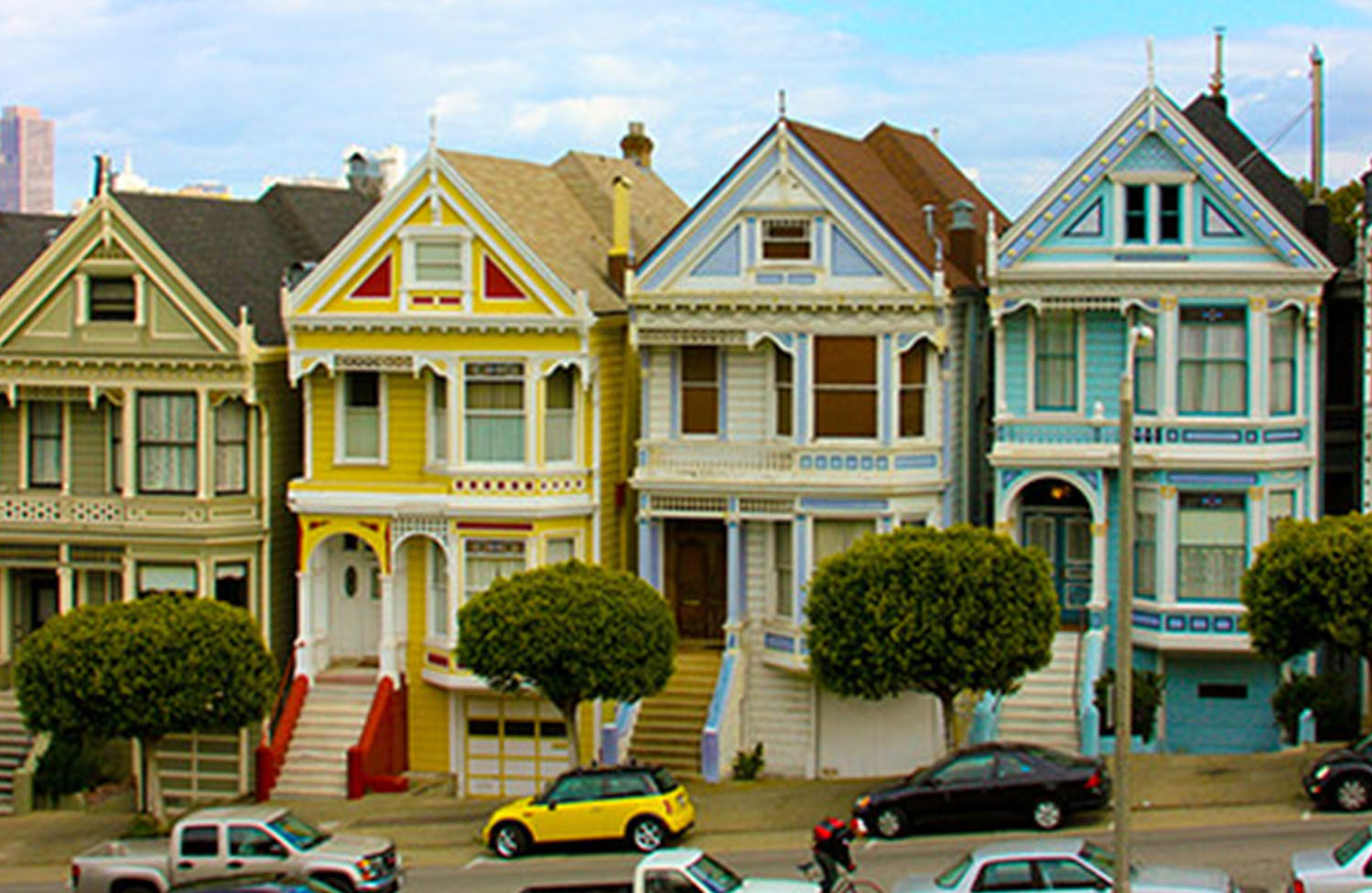 There has been a consistent halt in the growth of home prices year after year. Standard & Poor's S&P CoreLogic Case-Shiller national home price index reported a drop of 4.2% from the previous month on Tuesday and suggested an annual gain of a mere 4% in February. Whereas, the 20-City Composite posted a 3% year-over-year gain, down from 3.5% in January. These results prove the industry could be at an impasse as analysts estimated 3.9% annual gain and 2.95% annual gain for national and 20-City, respectively. This is the 11th straight month of hard-hitting deceleration.
David M. Blitzer, managing director and chairman of the Index Committee at S&P Dow Jones Indices, said in a press release, "The pace of increases for home prices continues to slow. Homes began their climb in 2012 and accelerated until late 2013 when annual increases reached double digits. Subsequently, increases slowed until now when the National Index is up 4% in the last 12 months."
Economists Are Tense
The deceleration has made economists and realtors tense as they are struggling hard to find the core reason behind the decline. According to a renowned economist at National Association of Realtors, Lawerence Yun, pending home sales, which is a key component to calculate how the housing market will fare, has been fluid over the past few months. He further went on to say that the numbers will rise.
Going by the reports of the National Association of Realtors, pending home sales saw an upswing of 3.8% in March in comparison to the previous month but has witnessed a fall of 1.2% from a year ago.
Another chief economist, Mike Fratantoni said in a statement at the Mortgage Bankers Association, "The increase in pending home sales in March aligns with the rise in purchase applications we reported for the month. The strengthening job market, combined with lower mortgage rates and increased housing supply in many markets, helped more prospective buyers find a home last month. In short, conditions are ripe for further sales increases in the coming months."
U.S. Home Sales Jump 4.50%
However, according to the data released by the U.S. Commerce Department, the sales of new U.S. homes increased by 4.5% in March. This was the third straight monthly gain and the strongest since November 2017. This appears to be a positive sign of recovery for the housing market from a home-buying slump. The sale of the New- Home was 1.7% higher in the first three months of 2019 in comparison to the same period a year ago. "Sales of existing single-family homes have recovered since 2010 and reached their peak one year ago in February 2018," said Blitzer. "Home sales drifted down over the last year except for a one-month pop in February 2019."
With an annual growth of 9.7% in the 20-City Composite, Las Vegas has recorded the fastest annual price growth since June 2018. This overtook Seattle. Despite this, the price growth has stagnated. Putting it in the words of Blitzer, "Last year, the largest gain was 12.7% in Seattle. Regional patterns are shifting. The three California cities of Los Angeles, San Francisco, and San Diego have the three slowest price increases over the last year. Prices generally rose faster in inland cities than on either the coasts or the Great Lakes. Aside from Las Vegas, Phoenix, and Tampa, which saw the fastest gains, Atlanta, Denver, and Minneapolis all saw prices rise more than 4% — twice the rate of inflation."
Stocks & Real Estate Are At All Time Highs. Where's A Good Place To Invest?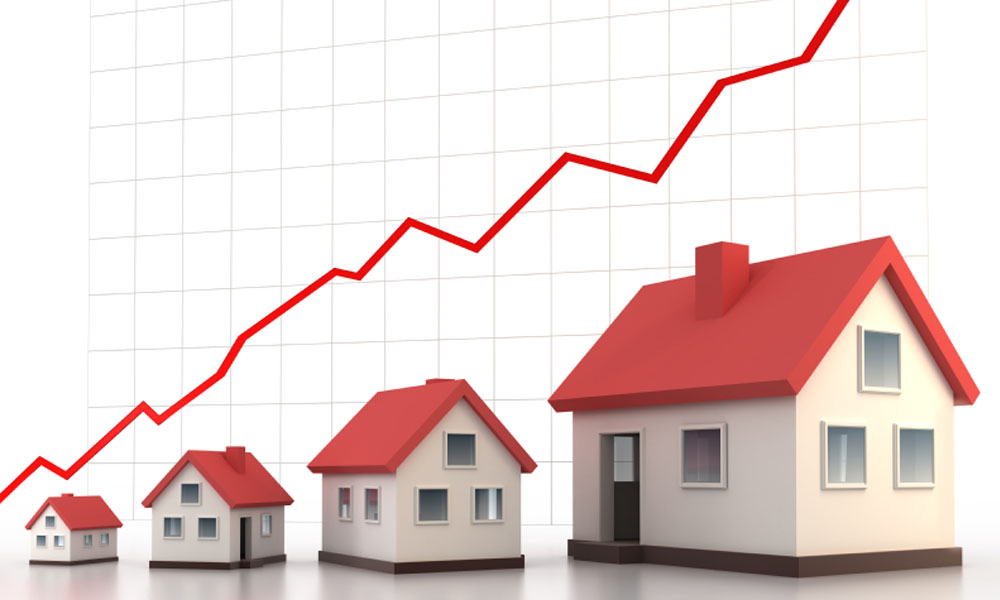 Interest rates are on the rise, the dollar is strengthening, trade wars are looming and we're beginning to see more volatility across markets. Furthermore, institutional investors are changing their risk profiles and adjusting dramatically toward debt investments. As part of this adjustment, investors are now sending money into private debt as a means to protect themselves from an anticipated market correction while still earning stable returns. According to Preqin, private debt funds raised a record $107 billion last year.
With such volume of cash hurling into private debt, it can be difficult to identify value. One private debt sector that may be attractive to institutional investors is commercial real estate (CRE), which offers the potential for both diversification and an attractive risk-return profile at this late stage of a nearly decade-long bull run.
Many signs are beginning to point to a top in the market, and investors are starting to look for cover. Since 2015 the Fed has been lifting its key policy rate from historic lows, elevating interest rates and bringing a period of loose monetary policy and easy credit to an end. Though increasing, bond yields remain lower, and many returns on higher-rated debt securities remain generally modest.
Institutions looking to send money in CRE can typically decide between equity and debt vehicles, each of which comes with its advantages and disadvantages based on where the market is in the cycle. Early in the cycle, as CRE property values rise, allocating more toward equity instruments makes sense. Here, investors can buy a property outright or purchase stock in firms that specialize in CRE. They can also invest in mutual funds or exchange-traded funds that provide equity exposure to CRE.
With prices peaking, CRE debt vehicles can offer a more secure option, and an attractive middle ground between volatile stocks and zero-interest savings accounts, efficiently balancing risk and returns while providing consistent cash flow to a portfolio. Many CRE debt instruments offer the added benefit of short-term duration, allowing institutions to "roll up" the yield curve as rates rise.
Industry participants predict multifamily and industrial assets will hold the most appeal through 2018, according to a survey my firm conducted at a recent Mortgage Bankers Association convention. Lesser-known yet promising assets include student housing, senior housing, health care offices, medical facilities, laboratories, data centers, and even cold storage. Geographically, institutional investors can get exposure to opportunities that prioritize noncore, second-tier cities, particularly those away from the coasts, such as Dallas, Texas; Nashville, Tennessee; and Charlotte, North Carolina, which offer exceptional opportunities for growth.
Each of these factors suggests that the CRE market can weather the coming volatility, and that fixed-income investment vehicles with CRE exposure will continue to be a source of stable returns and risk mitigation for institutional investors.

Join Our Newsletter
Get stock alerts, news & trending stock alerts straight to your inbox!
We keep all user information pricate & promise to never spam.*
Search Stock Price (StockPrice.com)