Dubai Real Estate Is Cheap Just Check The Stock Market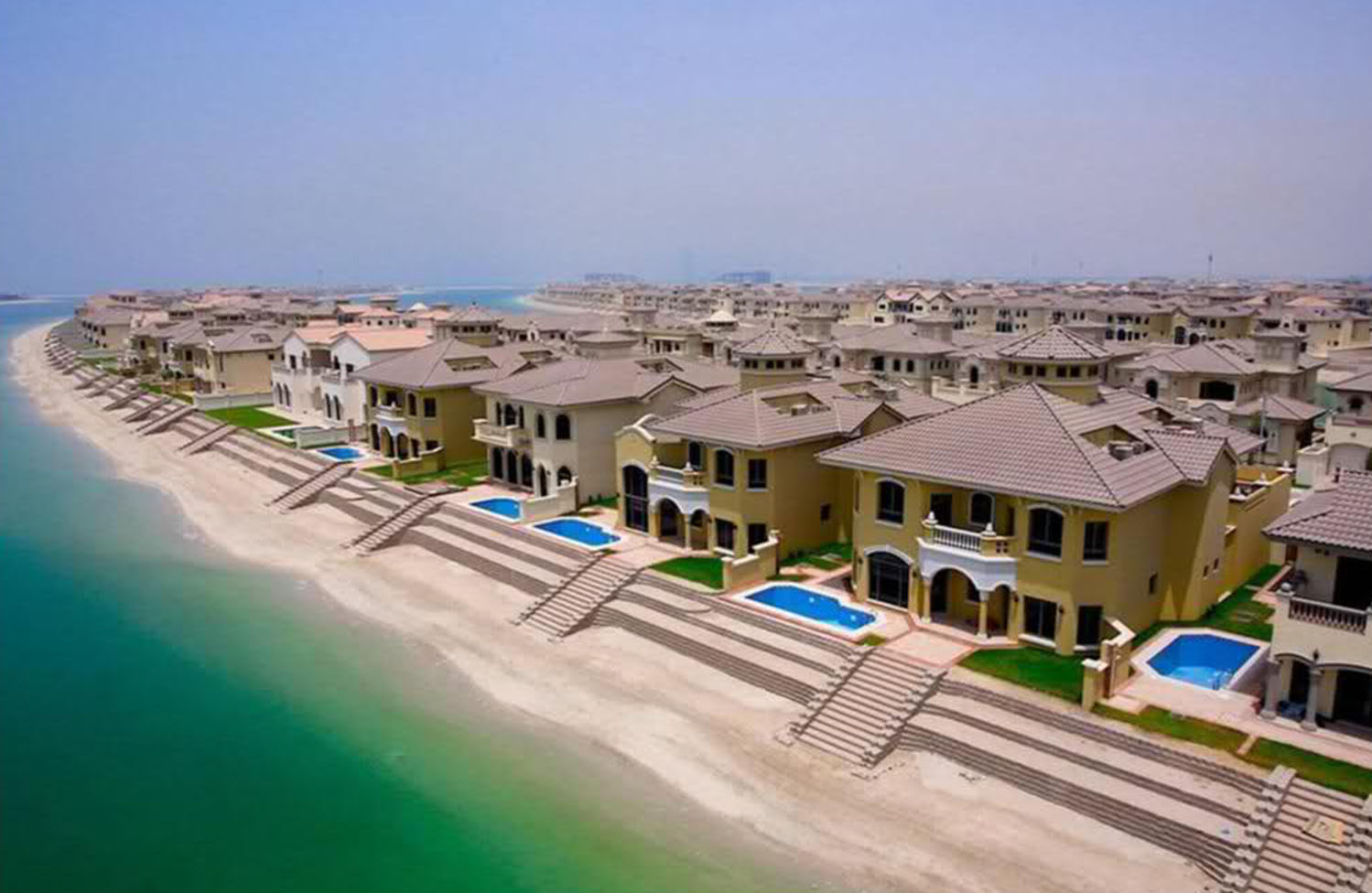 Dubai is quite popular for its cloud touching skyscrapers and lavish lifestyle, and owning real estate in the Gulf coast city may appeal to many but could seem like a non-affordable dream for many people. On the other hand, stocks of its biggest property owners and developers are becoming more and more within reach.
Shares of Emaar Properties PJSC, the developer of the world's tallest building and an icon of Dubai, can be bought at the lowest valuation since 2010. Competitor Damac Properties Dubai Co PJSC, known for its business ties with U.S. President Donald Trump's family company, traded earlier this year at the cheapest price-to-earnings ratio in more than 17 months.
Both equities have fallen more than 30% in 2018 as real-estate prices in Dubai have fallen and domestic demand has stalled which has prompted the government to announce a number of strategies to stimulate the economy. Earlier this month, S&P Global Ratings cut the creditworthiness of two local companies, including one that owns properties in Dubai's financial center, citing deteriorating credit conditions.
Dubai's income level, as measured by gross domestic product per capita, has decreased on an annual basis to $37,000 in 2018 from a peak of $45,000 in 2013, according to S&P analysts Sapna Jagtiani and Tommy Trask. "We view this decline as an indicator of weakened macroeconomic fundamentals, as a country's income level gives an indication of the potential tax and funding base for a government," they wrote in a report. They expect annual income to decline to $36,000 in 2020.
Emaar Properties trades at about 4.8 times estimated earnings in the next 12 months, the lowest in more than eight years. That's less than the 6.6 times of the MSCI EM Real Estate Index. Damac Properties also trades at 4.8 times.
Stocks & Real Estate Are At All Time Highs. Where's A Good Place To Invest?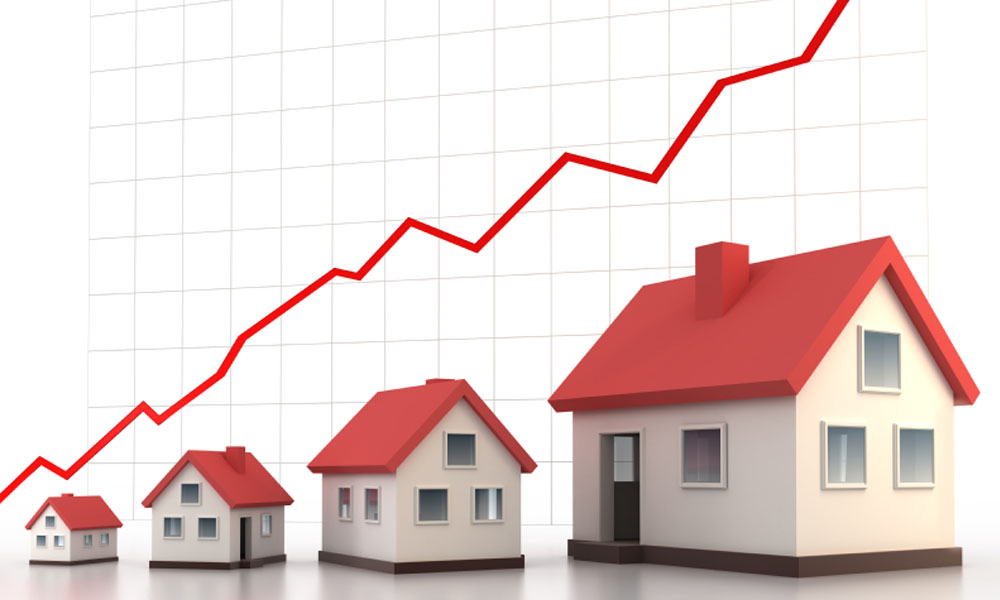 Interest rates are on the rise, the dollar is strengthening, trade wars are looming and we're beginning to see more volatility across markets. Furthermore, institutional investors are changing their risk profiles and adjusting dramatically toward debt investments. As part of this adjustment, investors are now sending money into private debt as a means to protect themselves from an anticipated market correction while still earning stable returns. According to Preqin, private debt funds raised a record $107 billion last year.
With such volume of cash hurling into private debt, it can be difficult to identify value. One private debt sector that may be attractive to institutional investors is commercial real estate (CRE), which offers the potential for both diversification and an attractive risk-return profile at this late stage of a nearly decade-long bull run.
Many signs are beginning to point to a top in the market, and investors are starting to look for cover. Since 2015 the Fed has been lifting its key policy rate from historic lows, elevating interest rates and bringing a period of loose monetary policy and easy credit to an end. Though increasing, bond yields remain lower, and many returns on higher-rated debt securities remain generally modest.
Institutions looking to send money in CRE can typically decide between equity and debt vehicles, each of which comes with its advantages and disadvantages based on where the market is in the cycle. Early in the cycle, as CRE property values rise, allocating more toward equity instruments makes sense. Here, investors can buy a property outright or purchase stock in firms that specialize in CRE. They can also invest in mutual funds or exchange-traded funds that provide equity exposure to CRE.
With prices peaking, CRE debt vehicles can offer a more secure option, and an attractive middle ground between volatile stocks and zero-interest savings accounts, efficiently balancing risk and returns while providing consistent cash flow to a portfolio. Many CRE debt instruments offer the added benefit of short-term duration, allowing institutions to "roll up" the yield curve as rates rise.
Industry participants predict multifamily and industrial assets will hold the most appeal through 2018, according to a survey my firm conducted at a recent Mortgage Bankers Association convention. Lesser-known yet promising assets include student housing, senior housing, health care offices, medical facilities, laboratories, data centers, and even cold storage. Geographically, institutional investors can get exposure to opportunities that prioritize noncore, second-tier cities, particularly those away from the coasts, such as Dallas, Texas; Nashville, Tennessee; and Charlotte, North Carolina, which offer exceptional opportunities for growth.
Each of these factors suggests that the CRE market can weather the coming volatility, and that fixed-income investment vehicles with CRE exposure will continue to be a source of stable returns and risk mitigation for institutional investors.
Can You Spot A Real Estate Bubble?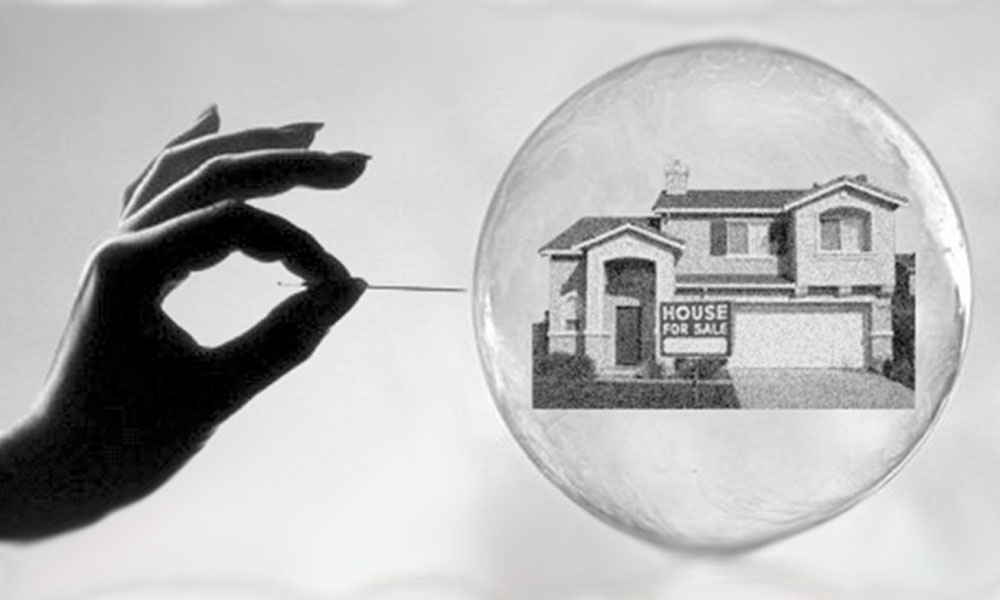 You don't need a great memory to flash back to the last real estate bubble. It was only 10 years ago, a breakdown in the United States housing market and several others across the globe that eventually sent the world into the worst financial crisis since the Great Depression.
If you can recall or if this is a history lesson for the younger crowd, the S&P 500 lost half of its value, the unemployment rate doubled, several investment banks were forced to dissolve or merge in order to survive, and millions of Americans were foreclosed on and lost their homes. Millions of others simply abandoned them as the homes were underwater or worth less than what they owed on their mortgages.
Homebuyers and others, especially in areas with limited housing supply like Silicon Valley, San Francisco, and Los Angeles, may be nervous about the next real estate bubble as home prices are rising. Though there's no confirmed way to spot a real estate bubble and experts won't agree on whether one can be identified or not, there are a number of signs that homebuyers and shoppers can follow in order to determine the likelihood of a bubble. Those indicators include:
Interest rates since low rates tend to fuel bubbles.
Home price indexes, a measurement of housing prices for single-family homes in a given location. These offer the easiest way to follow the rise and fall of home prices.
Price-to-rent ratio, which is the ratio of the price of home to the annual rent that it would generate and a measure of affordability of renting versus buying. Lower ratios indicate that buying is cheaper, while higher ratios would signify that renting is the better deal. Price-to-rent ratios tend to rise during a bubble as speculative interest in homebuying lifts home prices.
Determine to what extent rising prices are being driven by speculators rather than residents as housing bubbles tends to be driven by speculators, or investors who are buying homes to turn a quick profit, rather than live in them.
But What is a real estate bubble?
A bubble is simply a sudden increase in the price of an asset class, such as housing, due to increased demand or speculation. Think about the way bitcoin exploded in 2017 and then immediately imploded during the beginning of 2018.
The term is often used when the rise in prices is divorced from the underlying value of the asset and followed by a rapid decline. The bubble is so named for its appearance on a chart as the asset price suddenly rises and then falls, creating the rounded shape of a bubble. A bubble often emerges from supply and demand dynamics becoming imbalanced. When demand for housing exceeds supply, which most often happens in cities with geographic boundaries like San Francisco, Seattle, or New York that have booming economies, prices tend to escalate.
Speculators and other investors may seize on the opportunity, buying housing in order to turn a profit rather than live in the home — a process sometimes called flipping. Eventually, the imbalance tends to correct itself and higher prices drive down demand or supply catches up with the higher level of demand through new construction. Investors don't generally know when they're in a bubble or how long it will last, though there are usually critics who recognize it as such.
International Monetary Fund 
According to the International Monetary Fund, real estate bubbles are less frequent than equity, or the stock market, bubbles. Real estate bubbles occur every 13 years on average but last twice as long as the 2.5 years that stock market bubbles last. Real estate bubbles also lead to double the loss in output of the 4% decline in gross domestic product, or GDP, caused by equity bubbles. GDP is defined as the total value of all the goods and services produced by a country, or a similar entity, in one year.
In today's market, when investors refer to a real estate bubble, they are generally talking about the housing market as that was the most significant driver of the last real estate bubble as well as the financial crisis and remains the biggest concern for homebuyers today.
The impact of the housing bubble's bursting and the subsequent financial crisis was vast. Lehman Brothers, the investment bank, went under, and several other banks, including Merrill Lynch and Wachovia, had to be acquired by other banks, in their case Bank of America and Wells Fargo, respectively, with the oversight of the federal government. All told, dozens of banks and financial institutions around the globe went bankrupt or had to be acquired. In 2008, there were more than 3.1 million home foreclosures, more than triple the number in 2006, and home prices fell about 30% from their peak in 2006 to their trough in early 2012.
Will we see another bubble burst?
Should I Buy A House Or Invest In The Stock Market?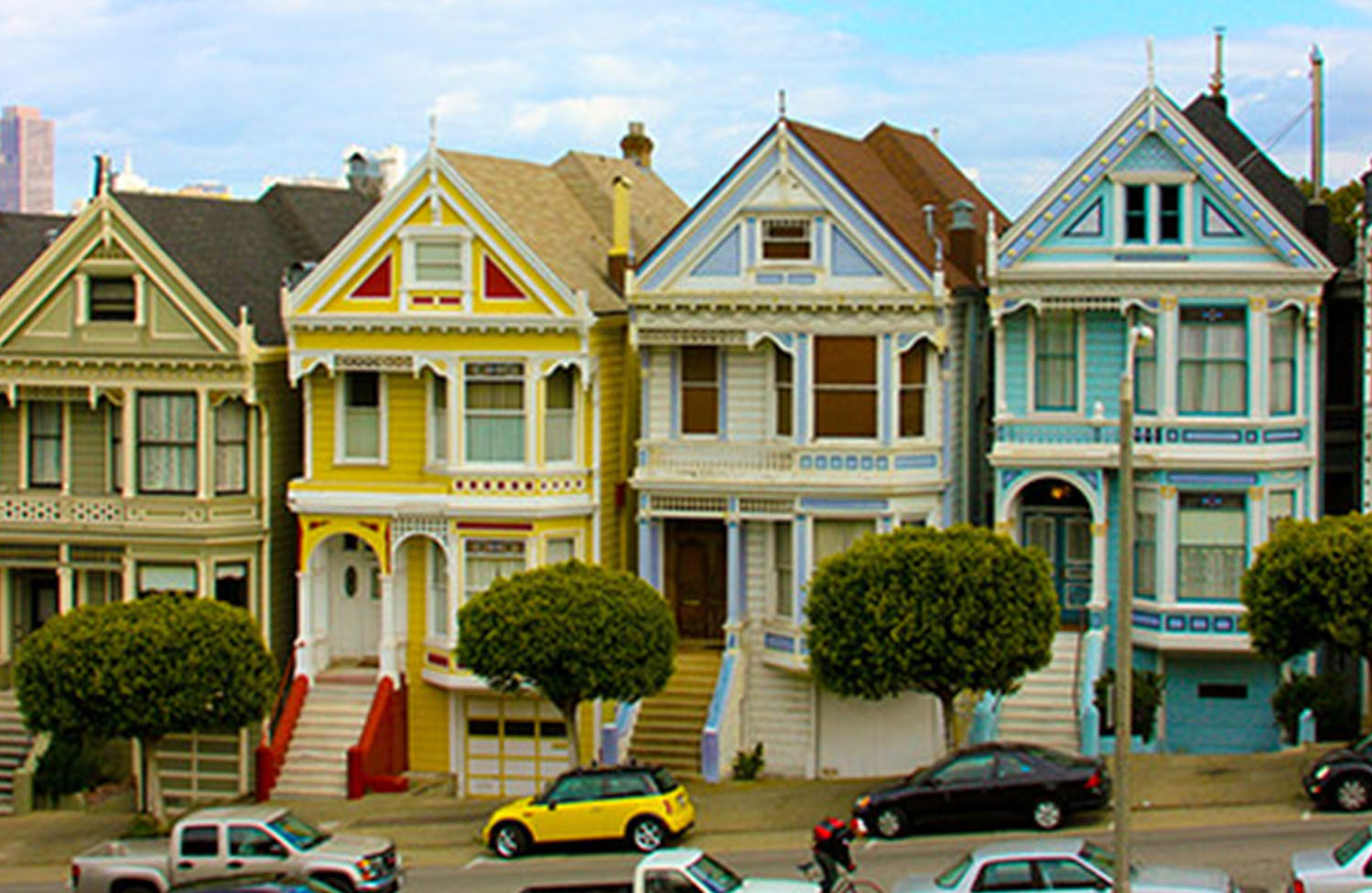 Home ownership is one of the biggest financial commitments most will make in his or her life while investing in stocks is generally seen as a key component of building wealth.
Using house-price indexes from the Federal Housing Finance Agency (FHFA) and prices for the S&P 500 from Yahoo Finance going back to 1991, take a look at how the two compared at various times in the past 27 years, as well as how housing prices in some of the biggest cities in the US have fared against stocks.
In most cases, stocks have outshined housing prices over the decades, as a nine-year bull market continues to roar.
It's worth seeing that this is a very basic comparison. Stocks and houses are, of course, two very different types of investments. Home ownership comes with property taxes and upkeep costs, but also offers the key service of being a place for someone to live that stocks clearly do not. Stock ownership can involve brokerage and other fees.
Further, stock prices tend to be more volatile over time than housing prices. While it is possible to accrue great riches in the stock market, it's also quite possible to lose it all. Housing prices have tended to increase more gradually over time, but as the mid-2000s housing bubble and underlying bust showed, that increase is far from guaranteed.
Given those facts, here's how two of the most important financial markets for ordinary Americans have evolved over the past three decades:
A. Even with the dot-com crash and the stock-market crash in the wake of the financial crisis of the late 2000s, the cumulative gains in the stock market since the beginning of the 1990s have resulted in a gain of over 700%, while housing prices have increased 164% in that time.
B. Housing prices are up about 85% while stocks are up 79% since September 2000, when the stock market peaked during the tech bubble.
C. Housing prices are up 60% and stocks are up 233% since October 2002.
D. Stocks are up 93% since the FHFA house-price index topped out in March 2007, while housing took a long time to recover. Housing prices are up just 17% in the past 11 years, with the FHFA index not fully recovering until 2016.
E. Housing prices are up 21% since November 2007, while stocks are up 76%.
F. Stocks are up 273% since hitting a low in March 2009, while housing prices are up 36%.
G. Housing prices are up 48% from May 2011, when the FHFA index hit its post-crisis low, while stocks are up 99%.
H. Stocks are up nearly 700% since January 1991, while housing prices in the New York-Jersey City-White Plains metropolitan division are up 174%.
I. As of the second quarter of 2018, housing prices in the Miami-Miami Beach-Kendall metropolitan division are up 297% since Q1 1991.
J. Housing prices in the Denver-Aurora-Lakewood metropolitan area are up 413% since Q1 1991, still below the nearly 700% increase in stock prices.
After looking at the numbers we see that this is only one thing to consider, and it's vital to keep in mind that past performance can't determine the future.
This doesn't mean that stocks are the end all investment for everyone at every time, or that buying a home is bad. Everyone has different financial and housing goals, with several aspects involved in making these kinds of decisions.
Search Stock Price (StockPrice.com)