Liberty Defense (SCAN.V) Testifies Before the House of Commons Standing Committee on Health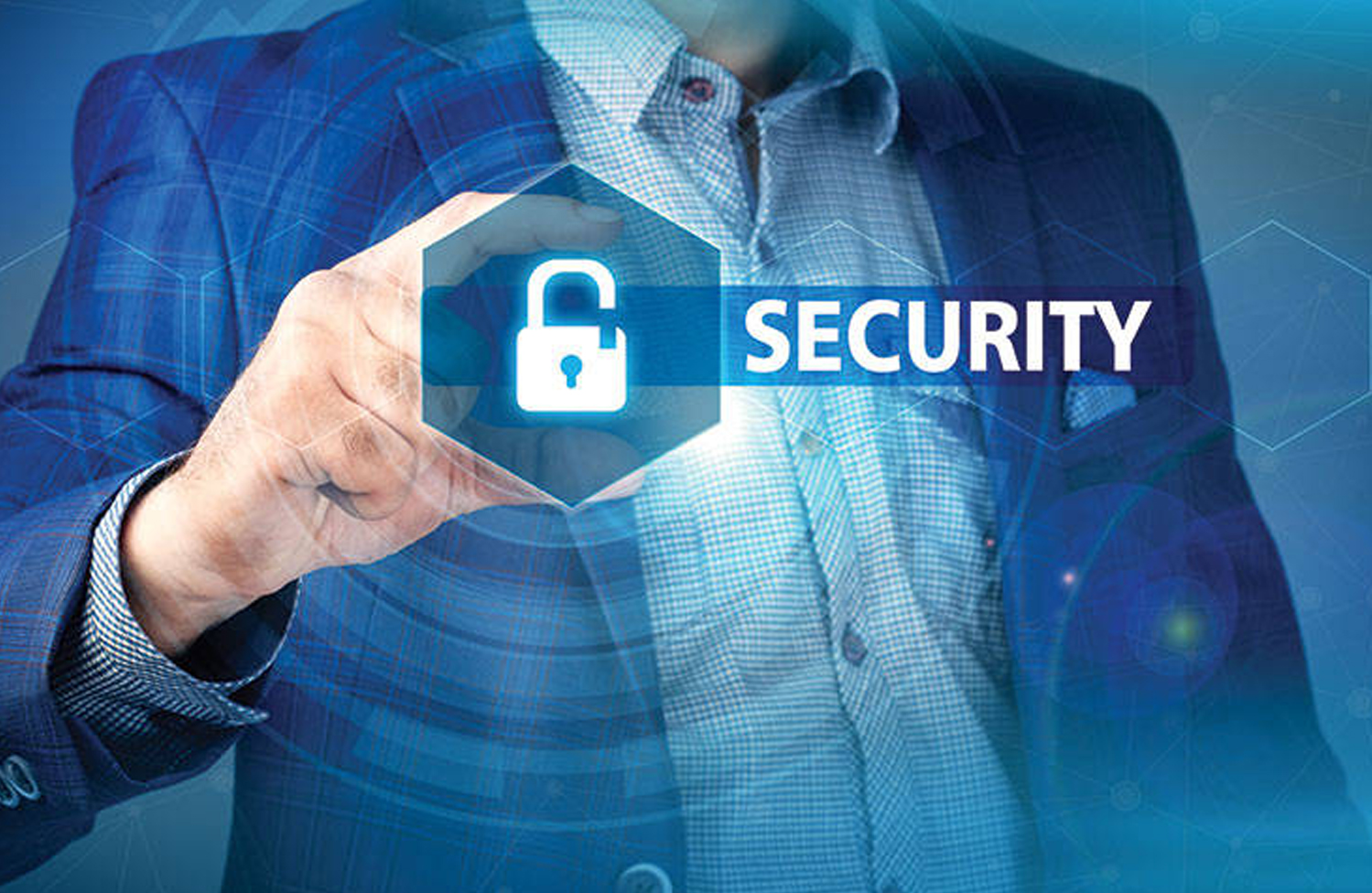 VANCOUVER and OTTAWA , June 5, 2019 /CNW/ – Liberty Defense Holdings Ltd. ("Liberty ") (TSXV: SCAN; FRANKFURT : LD2), a leader in security and weapons detection solutions, was invited to and testified before the Canadian House of Commons Standing Committee on Health on June 4, 2019 , regarding the security of healthcare facilities throughout Canada.
Bill Riker , CEO of Liberty Defense, testified as an industry expert on urban security, and also presented Liberty's HEXWAVE technology, to the leaders who manage and maintain all aspects of Health Canada.
Incidents of violence in healthcare facilities have increased over the last decade in Canada and abroad, leaving both healthcare workers and patients more vulnerable to dangerous situations in hospitals, clinics  and other facilities.
"We would like to thank the Canadian federal government and Members of Parliament for this opportunity to discuss the current security landscape with respect to healthcare facilities and workers in Canada , and also introduce the work that we are doing with Liberty's weapons detection technology, HEXWAVE," said Liberty CEO, Bill Riker . "Safety and security within healthcare facilities can be particularly vulnerable and requires a proactive approach to early detection balanced against a positive customer experience of a healthcare atmosphere. We are looking to help be a part of that solution."
On Behalf of Liberty Defense
Bill Riker
CEO & Director
About Liberty Defense 
Liberty provides security solutions for concealed weapon detection in high volume foot traffic areas and has secured an exclusive license from Massachusetts Institute of Technology ( MIT ), as well as a technology transfer agreement, for patents related to active 3D radar imaging technology that are packaged into the HEXWAVE product. The system is designed to provide discrete, modular and scalable protection to provide layered, stand-off detection capability. This is intended to provide a means to proactively counter evolving urban threats. The sensors with active 3D radar imaging and Artificial Intelligence (AI)-enhanced automatic detection are designed to detect metallic and non-metallic firearms, knives, explosives and other threats. Liberty is committed to protecting communities and preserving peace of mind through superior security detection solutions. Learn more: LibertyDefense .com
About the House of Commons Standing Committee on Health
The House of Commons Standing Committee on Health is empowered to study and report on all matters relating to the mandate, management, and operation of Health Canada. This includes its responsibilities for the operations of the Pest Management Regulatory Agency (PMRA), an internal Health Canada body. The Committee is also responsible for the oversight of four agencies that report to Parliament through the Minister of Health: Canadian Institutes of Health Research (CIHR); Patented Medicine Prices Review Board (PMPRB); Canadian Food Inspection Agency (CFIA); and Public Health Agency of Canada (PHAC).
FORWARD-LOOKING STATEMENTS
When used in this press release, the words "estimate", "project", "belief", "anticipate", "intend", "expect", "plan", "predict", "may" or "should" and the negative of these words or such variations thereon or comparable terminology are intended to identify forward-looking statements and information. Although Liberty believes, in light of the experience of their respective officers and directors, current conditions and expected future developments and other factors that have been considered appropriate, that the expectations reflected in the forward-looking statements and information in this press release are reasonable, undue reliance should not be placed on them because the parties can give no assurance that such statements will prove to be correct. The forward-looking statements and information in this press release include, amongst others, information relating to security solutions for healthcare facilities. Such statements and information reflect the current view of Liberty. There are risks and uncertainties that may cause actual results to differ materially from those contemplated in those forward-looking statements and information.
By their nature, forward-looking statements involve known and unknown risks, uncertainties and other factors which may cause our actual results, performance or achievements, or other future events, to be materially different from any future results, performance or achievements expressed or implied by such forward-looking statements. Such factors include, among others, the following risks: (a) there is no assurance that HEXWAVE will be deployed. These fluctuations may adversely affect the price of the Liberty's securities, regardless of its operating performance. There are a number of important factors that could cause Liberty's actual results to differ materially from those indicated or implied by forward-looking statements and information. Such factors include, among others: currency fluctuations; limited business history of the parties; disruptions or changes in the credit or security markets; results of operation activities and development of projects; project cost overruns or unanticipated costs and expenses; and general market and industry conditions. The parties undertake no obligation to comment on analyses, expectations or statements made by third parties in respect of their securities or their respective financial or operating results (as applicable).
Liberty cautions that the foregoing list of material factors is not exhaustive. When relying on Liberty's forward-looking statements and information to make decisions, investors and others should carefully consider the foregoing factors and other uncertainties and potential events. Liberty has assumed that the material factors referred to in the previous paragraph will not cause such forward-looking statements and information to differ materially from actual results or events. However, the list of these factors is not exhaustive and is subject to change and there can be no assurance that such assumptions will reflect the actual outcome of such items or factors. The forward-looking information contained in this press release represents the expectations of Liberty as of the date of this press release and, accordingly, are subject to change after such date. Liberty does not undertake to update this information at any particular time except as required in accordance with applicable laws.
Neither the TSX Venture Exchange nor its Regulation Services Provider (as that term is defined in the policies of the TSX Venture Exchange) accepts responsibility for the adequacy or accuracy of this press release.
SOURCE Liberty Defense Holdings Ltd.

The Roller Coaster Ride On Shutterfly (SFLY) Stock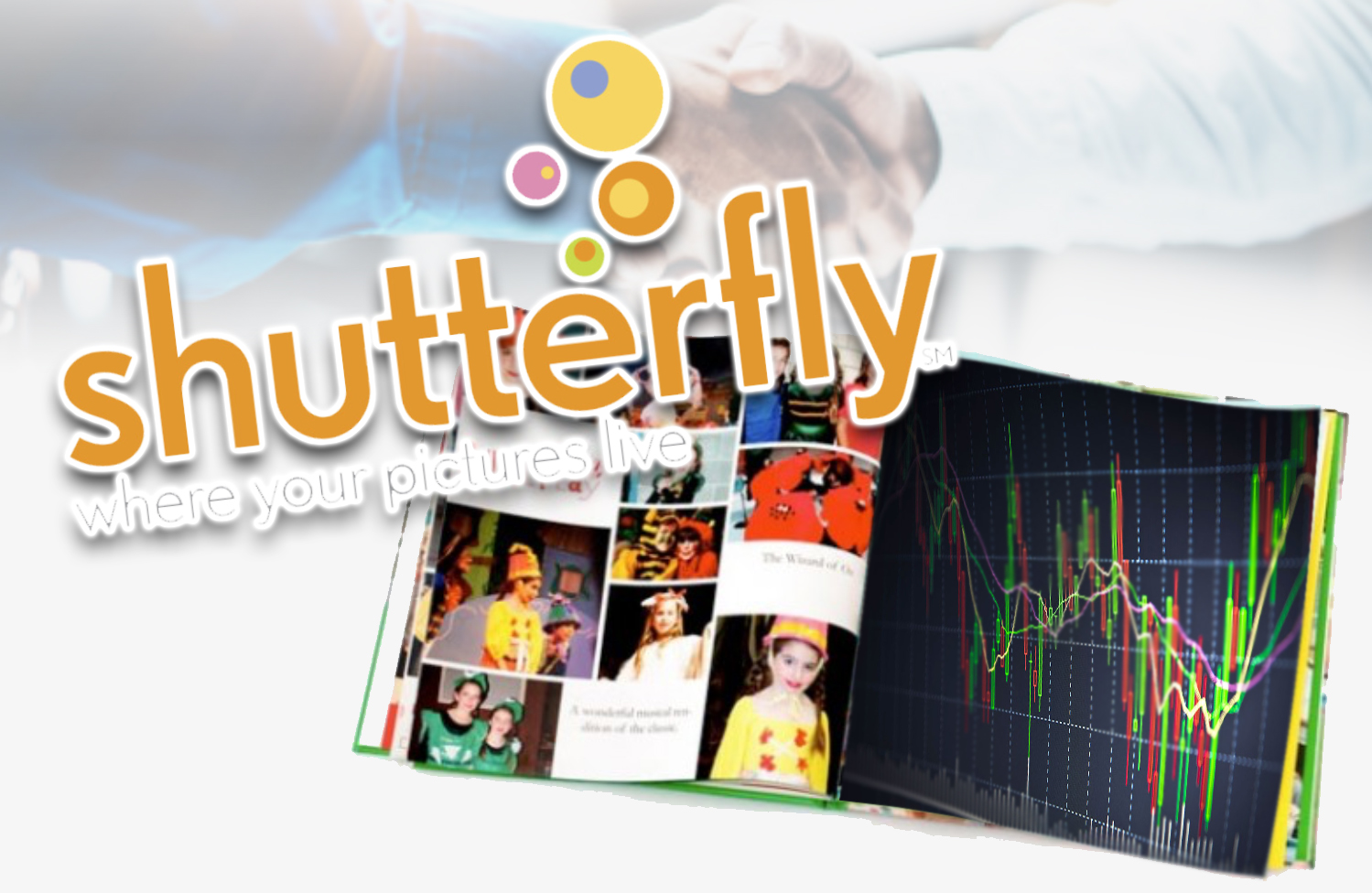 Shutterfly (SFLY) has been one of the most important companies in the photofinishing industry with the range of services that it offered. Over the past twenty years, the company had been involved in services like digital photo storage, customized merchandise, and print processing among others. However, the company is now all set to make an exit from the business that they have built up over the years by selling it to Apollo Global Management.
Acquisition News
Last week, the company announced that it had accepted the offer that had been made by Apollo and some experts claim that the investors in Shutterfly might not be entirely happy with the final payout.
[REPORT] Two Massive Growth Industries, One Choice for Investors
Apollo is going to fork out $51 per share for the acquisition and that might not make many investors happy, considering the fact that it is just 1.5% higher than the closing price of the Shutterfly stock on Monday. However, there is another way of looking at it.
The news of a potential acquisition by Apollo had first been reported back on 23 April and it was then that the stock started climbing. If the price prior to that surge is taken into consideration, then the shareholders are looking at a 31% premium on their shares.
What Are Investors Saying?
That being said, the investors still have a lot to be upset about, since Shutterfly stock had been trading at $100 on June 5 last year. However, it is quite clear that the price offered by Apollo is the best deal since no other bidder has come forward with a counteroffer. Apollo will be paying out $2.7 billion for the acquisition.
Shutterfly's business started showing weaknesses towards the end of last year and the company's acquisitions at the time did not really make a big dent in the revenues. Although the business has shown weaknesses, it is important to note that Apollo clearly sees a future in the company; otherwise, it would not have forked out $2.7 billion for the company.
While the company will continue to be in business, it has been a pretty harrowing experience for people who had invested in the company.
Stock Price Mid-Day Update
What a way to start the week. The markets are green right now and even ahead of all of the expected financial meetings this week, sentiment is high. That's true too for the companies we talked about this morning. So let's dive in and get everyone caught up to speed.
ParcelPal Technology Inc. (PKG.CN) (PTNYF) Jumps On Integration News
ParcelPal Technology Inc. (PKG.CN) (PTNYF) has been on the move for most of the month and the recent jump comes on the heels of this penny stock announcing integration on the Shopify platform. If you're wondering, this is the same Shopify that trades publicly at OVER $300 a share!
Now the deal was first scooped by Benzinga and was later confirmed when ParcelPal formally announced the deal later in morning. Businesses of any kind, notably cannabis merchants will be able to integrate their Shopify eCommerce store nearly instantly to ParcelPal's ecosystem.
These merchants will enable their customers to tap into ParcelPal's network and have their products delivered in an hour or less. ParcelPal has begun this process with Choom and Kiaro. You can read more about the ParcelPal/Shopify News Here. Since June 3, ParcelPal is up by more than 35% and we, for one, will continue to bring more updates as we find them.
GT Biopharma, Inc. (GTBP) Consolidation Could Lead To More Excitement
GT Biopharma, Inc. (GTBP) continues to pick up the pace. Since we initiated coverage on the company, we've watch GTBP climb as much as 30% and as of today, it's still up by roughly 12.5% in just over a week. We have seen a bit of consolidation to start this week but that could open the door to more excitement in June. The big focus for GTBP onlookers has been on its immunotherapy portfolio.
The bottom line here is that big money is pouring into cancer-focused companies specifically. The fact that as we write this, Pfizer is in the middle of an $11 billion dollar deal to buy a cancer therapy company should be even more proof of this focus.
To date, GT Biopharma has completed one dose escalation Phase I-II expansion clinical trial, and one fixed dose Phase I-II expansion clinical trial, which collectively enrolled a combined 43 patients. On the surface, the Phase I-II expansion clinical trial demonstrated greater than 50% of Evaluable patients receiving 60 mg/kg dose had a positive clinical response.
Two patients exhibited a Complete Remission with one patient currently disease-free at 50 months post-treatment. Additionally, five patients exhibited Stable Disease, cancers that are neither increasing nor decreasing in severity, with the longest response lasting 12 months post-treatment. In addition to this, the company's therapy has also shown that it could target HIV infected cells in the University of Minnesota's preclinical testing. Not only that but in specific tests, data showed that HIV-infected targets that express the HIV envelope on their surface could be eliminated. We've put together a full report on GTBP so click here for more info.
Liberty Defense Holdings, Ltd. (SCAN.V) Surges On German Deal
We brought this back to the attention of our members earlier last week and since then things have been quite exciting to say the least. Here's why: Liberty Defense was trading at CAD$0.69 and today we've witnessed a big boom to highs of $0.85 after making another big MOU announcement. What was the news? Liberty Defense (SCAN.V) will be collaborating with FC Bayern München to beta test HEXWAVE. You can read the whole PR here.
This is what Bill Riker, CEO of Liberty Defense, said about this deal, "The reception to our HEXWAVE product has been fantastic and we are excited about working alongside FC Bayern Munich, a team that is a household name in both Europe and North America. Our ability to deploy in both indoor and outdoor settings, with covert and overt applications, sets us apart and has also been driving increasing interest from the market."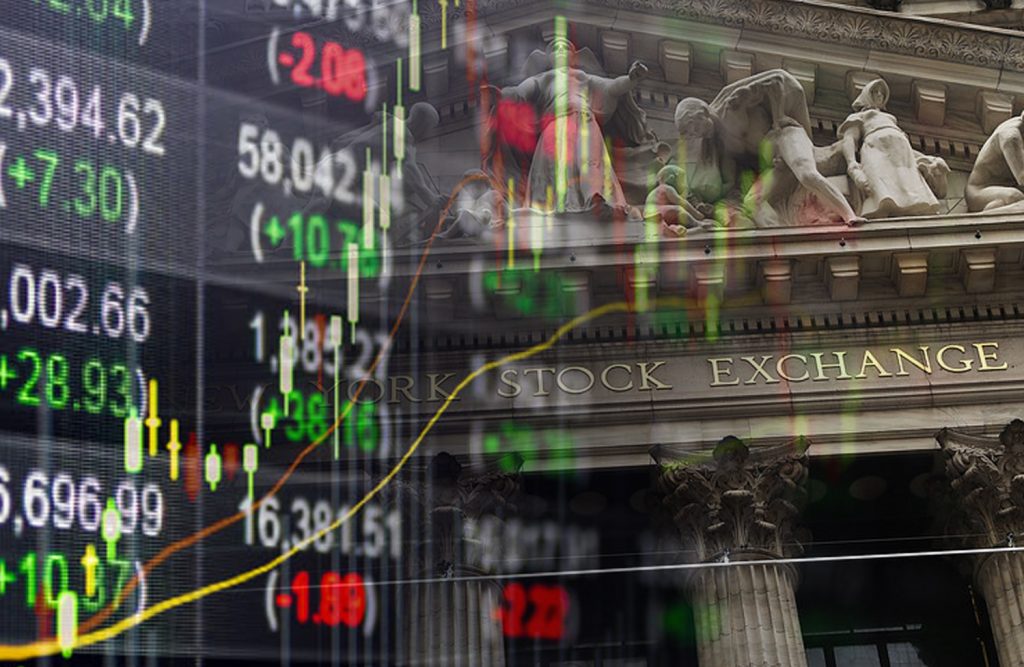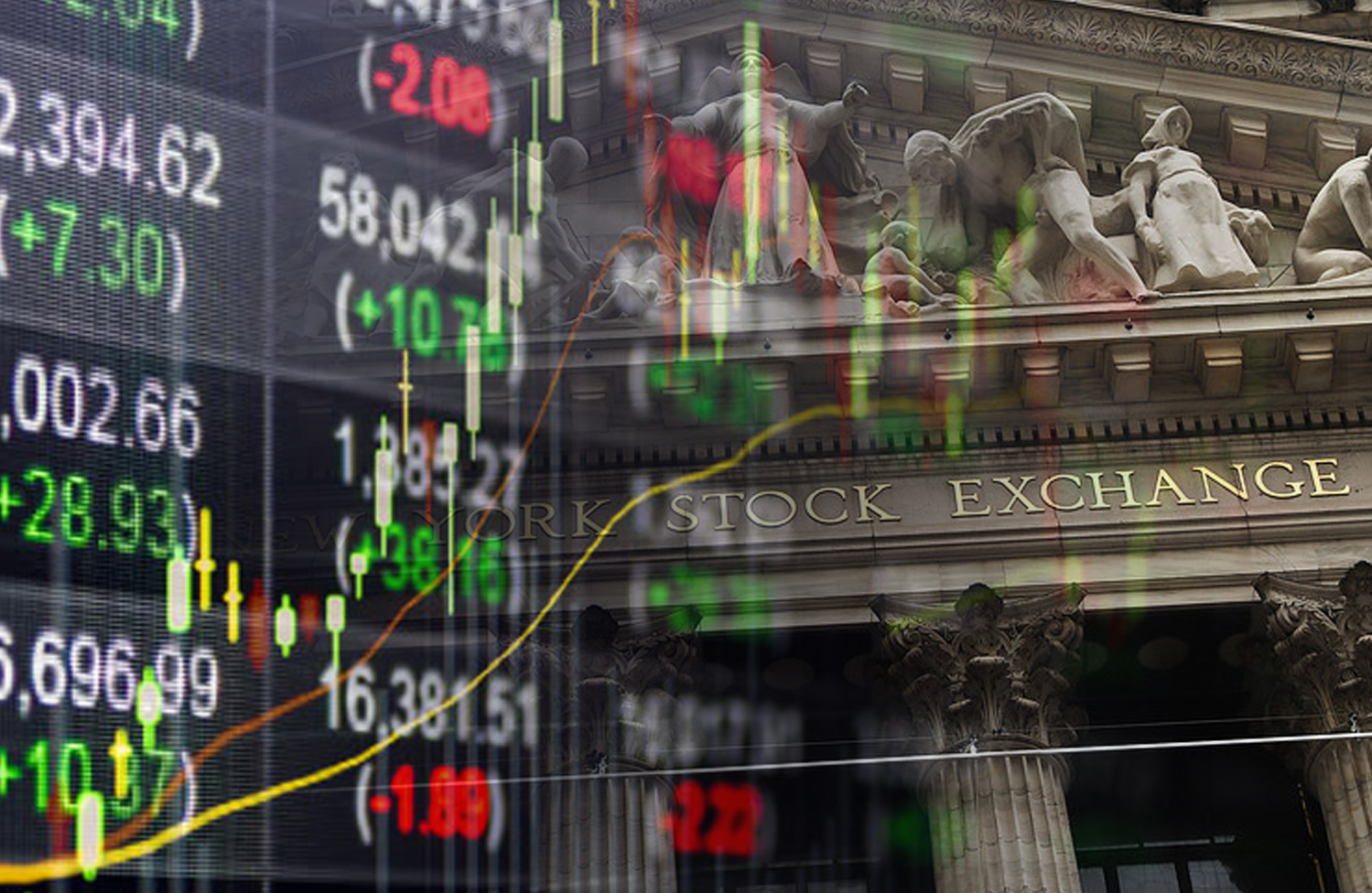 Stock Price Monday Morning Update – June 17, 2019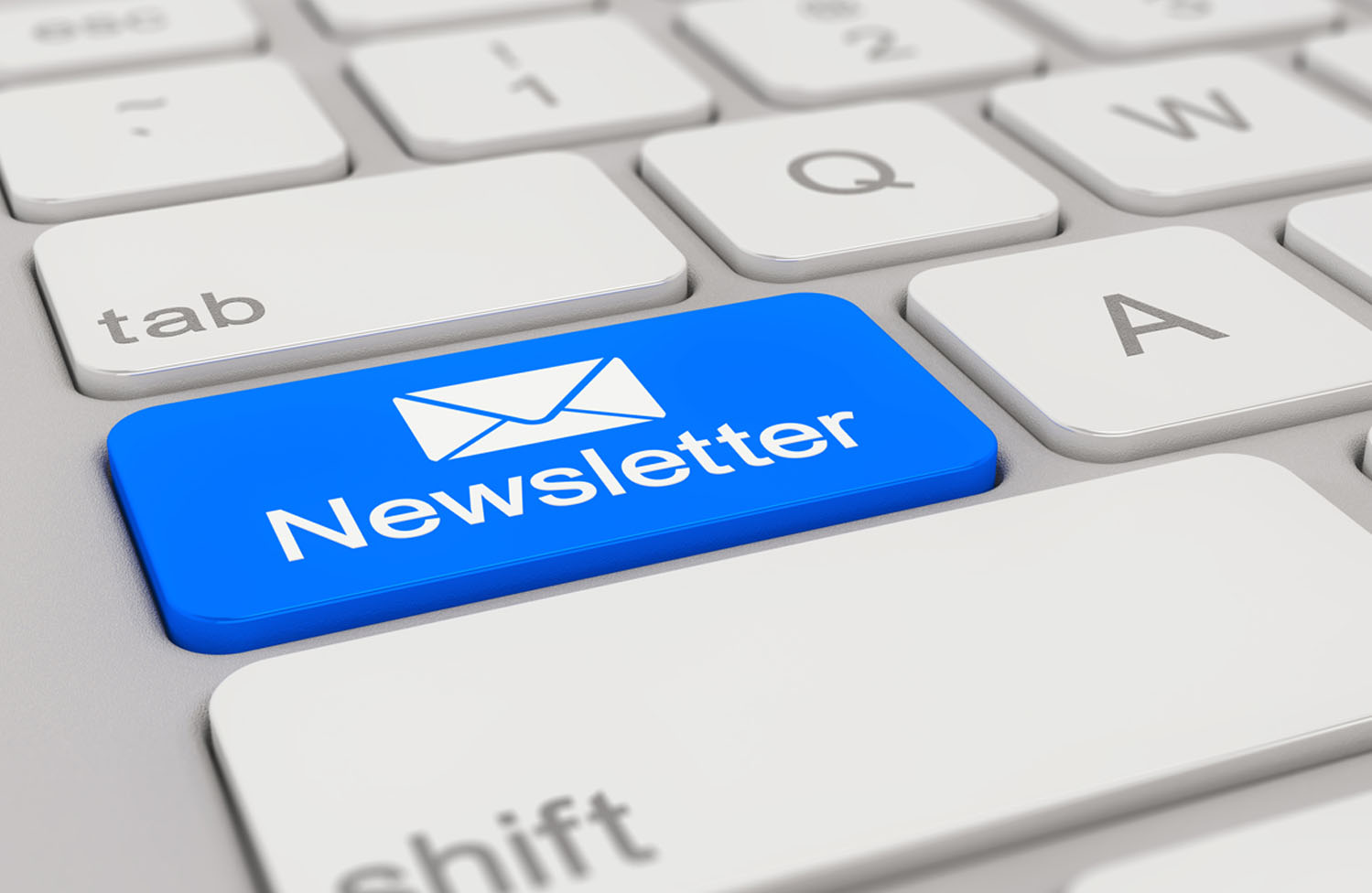 ParcelPal (PKG.CN) (PTNYF) & Shopify (SHOP) Integration Opening Big Doors For Cannabis In Canada
Originally scooped by Benzinga (see: Scoop: Shopify And ParcelPal To Integrate For Cannabis Delivery In Canada), ParcelPal has formally announced that it will be integrating with Shopify to offer cannabis products to customers of Shopify shops. This will be available in Vancouver, Calgary, and Saskatchewan. Customers ordering from Shopify stores in these areas will be able to receive cannabis at their own homes.
---
Liberty Defense (SCAN.V) to Collaborate with FC Bayern München to Beta Test HEXWAVE
VANCOUVER and MÜNCHEN, Germany, June 17, 2019 /PRNewswire/ – Liberty Defense Holdings, Ltd. ("Liberty") (TSXV: SCAN; FRANKFURT: LD2), a leader in security and weapons detection solutions, is pleased to announce that the company has signed a Memorandum of Understanding ("MOU") with the German soccer team, FCBayern München ("FC Bayern"), a German football club based in Munich, Bavaria ("Bayern") to beta test HEXWAVE.
---
Big Investments Are Signaling The Green Light For A 'Hot Market' With Cancer-Fighting Stocks
If you've ever invested in the stock market or traded a single share, chances are you've familiarized yourself with the "hot markets". These are the ones that consistently see enormous volatility and gains that most only dream of.
---
Disclaimer: MIDAM VENTURES LLC has been compensated $75,000 per month by a ParcelPal Technology, Inc. for a period beginning September 1, 2018 and ending February 1, 2019 to publicly disseminate information about (PTNYF/PKG) to publicly disseminate information about (PTNYF/PKG). Midam Ventures has been compensated $100,000 by Parcel Pal and has extended coverage to April 1, 2019. Midam Ventures has been compensated $100,000 by Parcel Pal and has extended coverage to May 1, 2019. Midam Ventures has been compensated $200,000 by Parcel Pal and has extended coverage to June 1, 2019. Midam Ventures has been compensated $200,000 by Parcel Pal and has extended coverage to July 1, 2019. We may buy or sell additional shares of (PTNYF/PKG) in the open market at any time, including before, during or after the Website and Information, provide public dissemination of favorable Information. We own zero shares.
Pursuant to an agreement between MIDAM VENTURES, LLC and Liberty Defense Holdings Inc. Midam was hired for a period from 04/15/2018 – 5/15/2019 to publicly disseminate information about Liberty Defense Holdings Inc. including on the Website and other media including Facebook and Twitter now extended through June 21, 2019. We were paid $350,000 (CASH) for & were paid "0" shares of restricted common shares. We may buy or sell additional shares of Liberty Defense Holdings Inc. in the open market at any time, including before, during or after the Website and Information, provide public dissemination of favorable Information. Click Here For Full Disclaimer

Search Stock Price (StockPrice.com)