Amazon (AMZN) Moves Out Of the US Food-Delivery Business; New Opportunities For Growth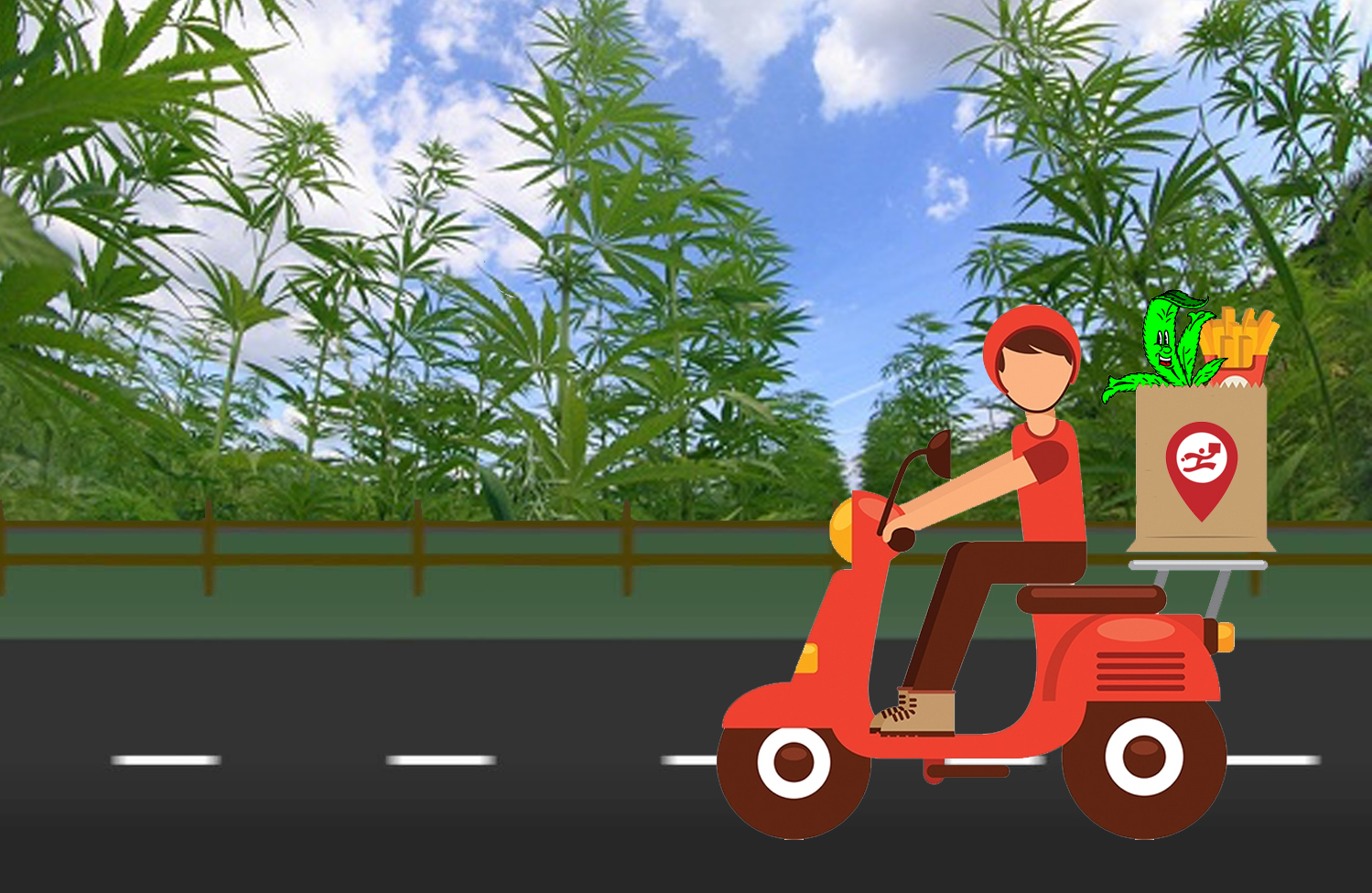 Will This Signal New Opportunities For Other Delivery Tech Companies?
E-commerce giant Amazon (AMZN) is well known for entering new businesses if they see an opportunity and hence, it was not a surprise when it entered the booming food delivery business with Amazon Restaurants. It was launched back in 2015, but the company has not decided to shut down the business altogether.
The service had first been launched in Seattle but then launched in a string of other major cities in the United States and also London in the United Kingdom. The U.K. operation was closed in December last year and now the business in the U.S. is also set to be closed. The service had been bundled with Amazon Prime and customers who had the subscription could avail the Amazon Restaurants service at no extra cost.
Tough Business
The food delivery sector might be a booming one thanks to the billions of dollars that have been invested into companies by venture capitalists, but it remains a tough business to thrive in. The cost of hiring workers to make the deliveries and offering promotions frequently to lure customers can erode capital pretty fast.
Amazon had offered a $10 discount from the first order placed on Amazon Restaurants for instance. The profit margins in food delivery are notoriously thin and the logistics of the business can prove to be extremely complex.
Considering the fact that the online good delivery business had evolved into a multibillion-dollar industry, it was hardly surprising that Amazon had decided to enter it. As a company, Amazon has had plenty of setbacks of this nature despite being a company that revels in logistical challenges.
More Than Just Food: How Companies Are Evolving The Industry
Companies like ParcelPal (PTNYF) (PKG) have created an on-demand marketplace where customers can shop for anything from food to clothes. There is no more waiting in line for lunch or rushing to the store after work to grab your clothes. With ParcelPal on-demand, customers simply shop from the app, choose the items they want, and pay.
Something that is beginning to set ParcelPal (PTNYF) (PKG) apart from its immediate competition is its diversification strategy. Not only is the company working with the likes of Amazon, but it is also entering into key verticals that are seeing an increase in rapid demand. Right now, ParcelPal has built relationships with businesses in both alcohol and cannabis. Don't Believe Us? Click Here For More.

About Amazon's Food Delivery
For instance, Amazon had launched its grocery delivery service around 10 years ago but struggled to make it work. Eventually, the company acquired Whole Foods two years ago for $13.7 billion in order to truly turbocharge its grocery delivery business. Hence, it would be presumptuous to say that Amazon's exit from Amazon Restaurants is a definitive exit from the food delivery space.
In this regard, it is important to note that the Jeff Bezos led company has already led a massive $575 million funding round for U. K. based food delivery startup Deliveroo this year.
That is a clear indication that Amazon is definitely going to be in the food delivery space in the long run and it would be interesting to see whether the company acquires a U. S. food delivery business following the closure of Amazon Restaurants. It is being speculated that Amazon might try to acquire GrubHub in its quest to get a toehold in the U. S. food delivery sector.
GrubHub and ParcelPal stock have continued to climb after the Amazon news was released.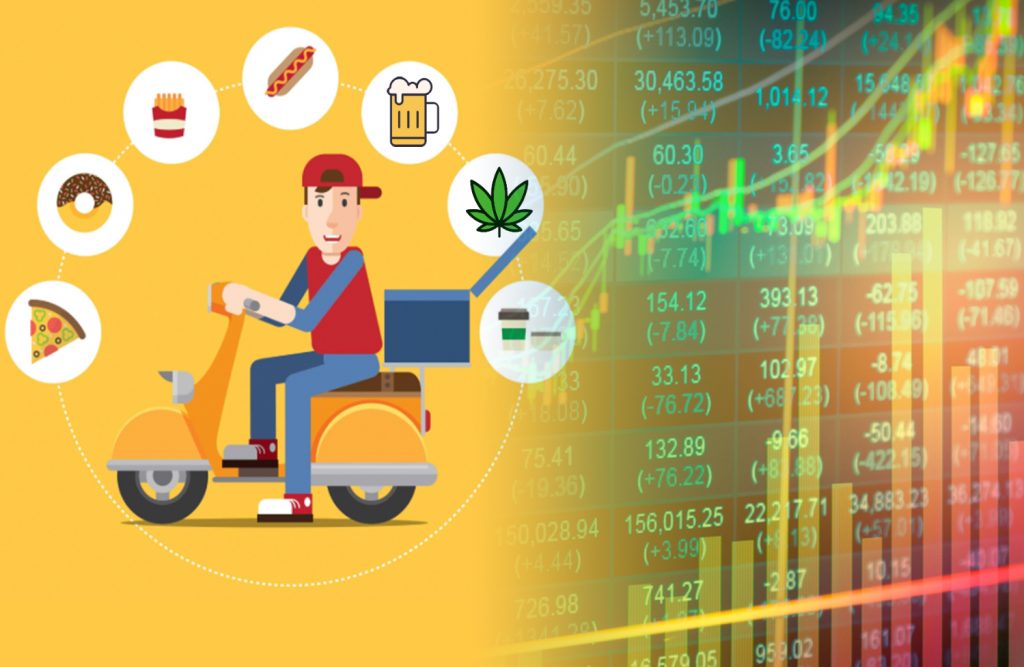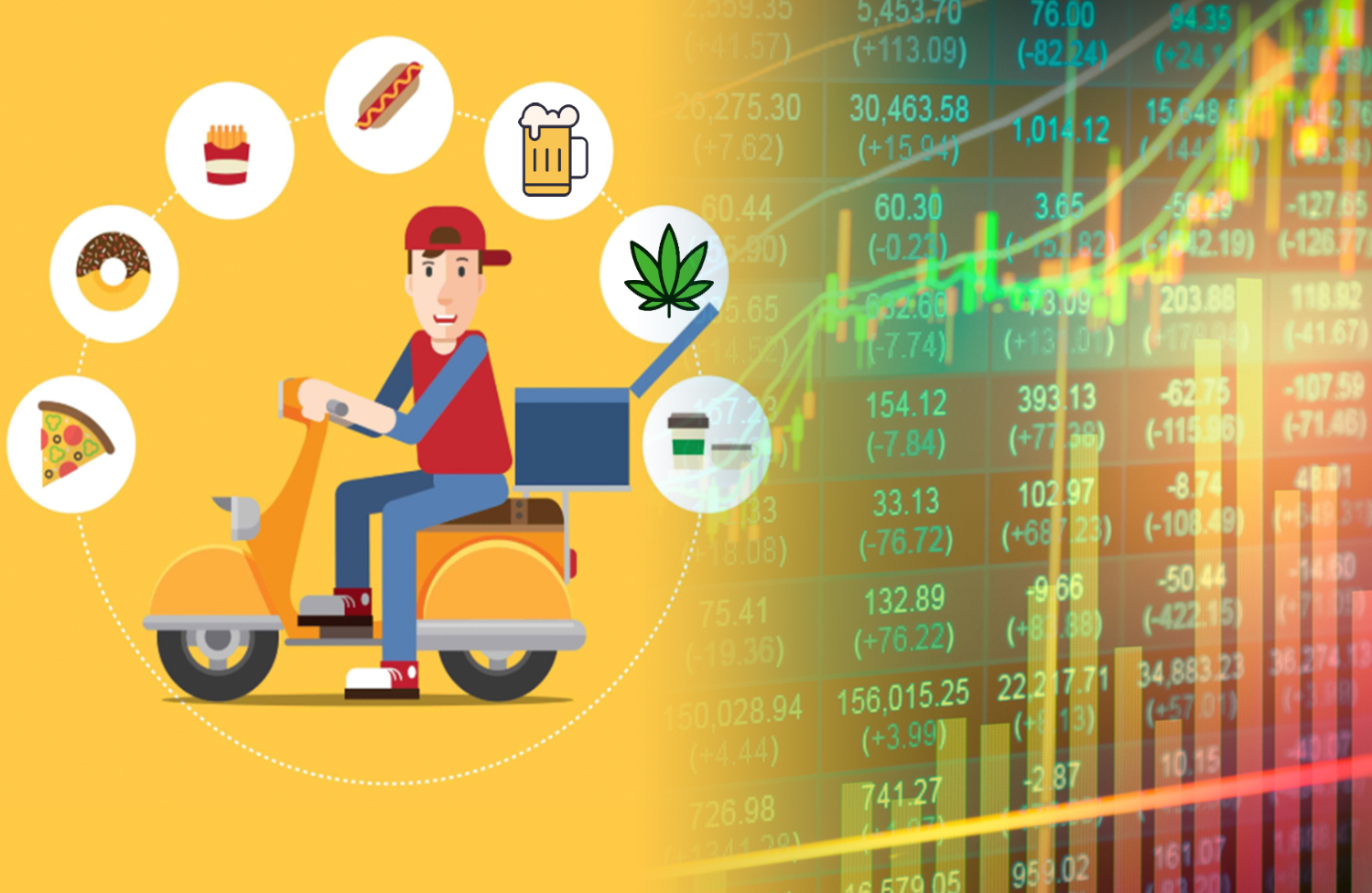 2 Biotech Stocks Turning Heads After Key Developments This Quarter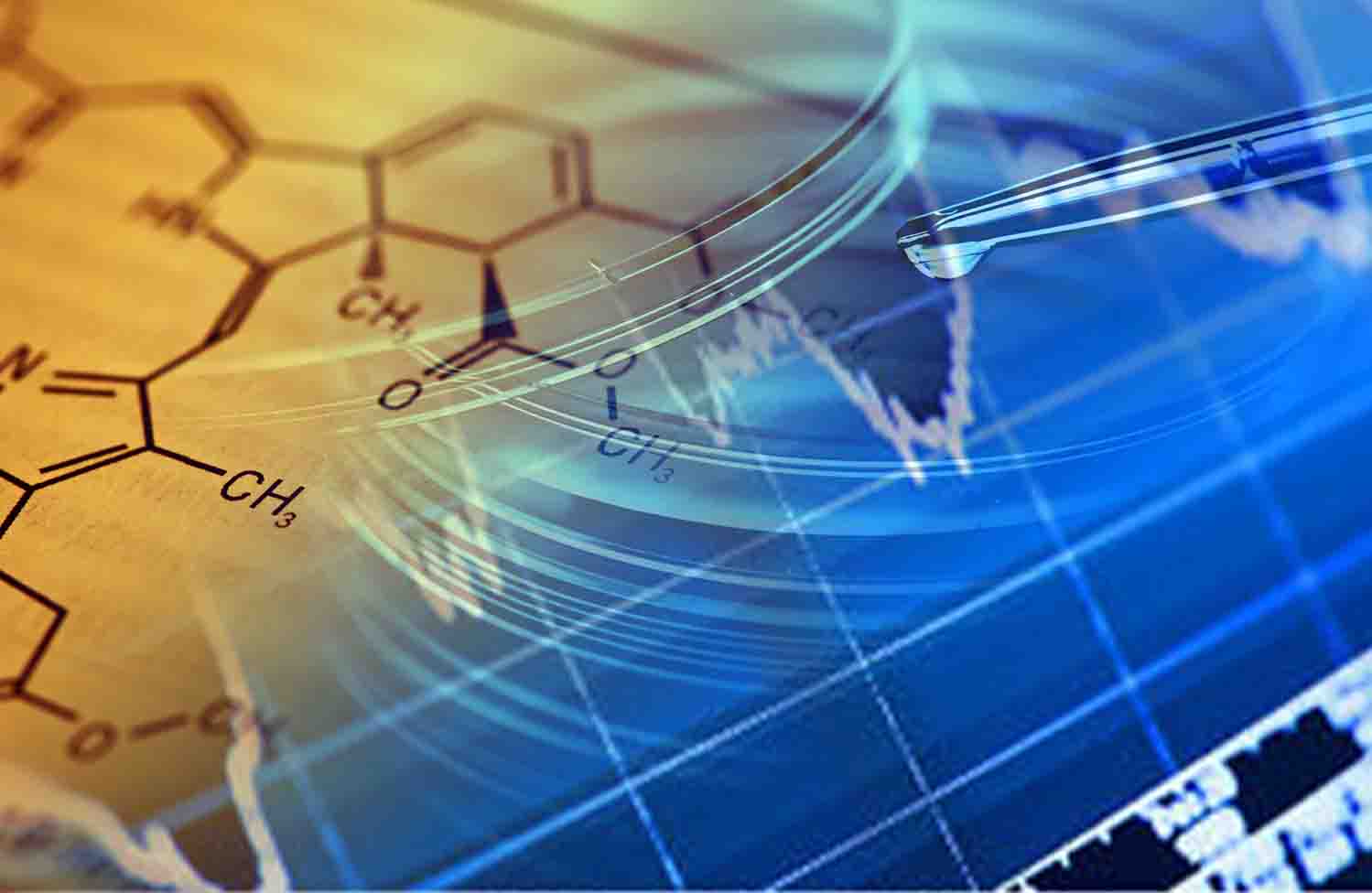 There are very few sectors in the stock market that have consistently produced winning trades. You might be able to count such sectors on one hand. Biotech is certainly among those sectors due to the emergence of highly innovative companies. These firms tend to create new avenues of creation to address unmet medical needs.
There are plenty of promising companies in the sector but it is necessary for an investor to do research thoroughly. It makes finding the best biotech stocks a bit easier. Though no one's guaranteed a win, sifting out bad stocks is the key. One must watch the market closely to come across promising biotech stocks. Here is a look at two biotech stocks that are worth watching.
Biotech Stocks To Watch: Moleculin Biotech (MBRX)
The first biotech stock to consider is that of Moleculin Biotech Inc (NASDAQ:MBRX), which made some gains on Wednesday on the back of positive interim results for one of its products. The company, which is involved in manufacturing medicines meant for extremely resistant tumors, released data with regards to its acute myeloid leukaemia medicine annamycin.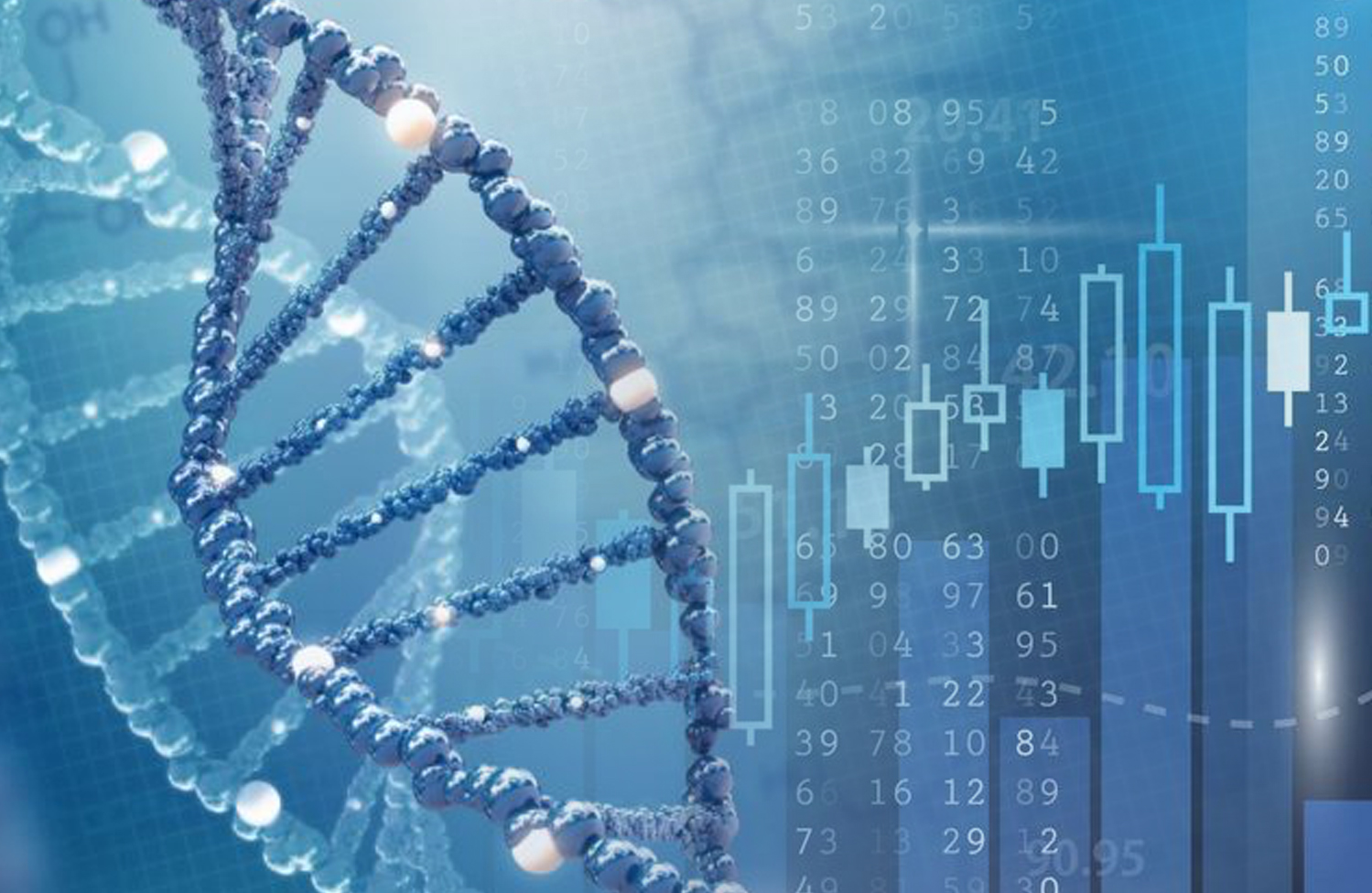 Moleculin revealed highly positive interim data from the Phase ½ clinical study of the medicine and naturally, it has resulted in a lot of excitement in the market with regards to the stock. The stock rose by as much as 2% on the back of the news in yesterday's trading session. It is one of the key biotech stocks to keep an eye on over the coming days.
Biotech Stocks To Watch: Eyepoint Pharmaceuticals (EYPT)
The other biotech stock that has recorded impressive gains on the market today is the Eyepoint Pharmaceuticals Inc (NASDAQ:EYPT) stock. On Wednesday, the company announced an important deal with regard to dexamethasone intraocular suspension 9% (DEXYCU). Eyepoint announced that it has managed to reach an agreement with one of the biggest players in the U.S. integrated delivery systems.
[Read More] 3 Pharma Stocks To Watch In December 2019
The deal is for two years and the other party is going to offer DEXYCU in its aforesaid systems. It is a major boost for Eyepoint and it has resulted in 5% to close at $1.54 in Wednesday's trading session.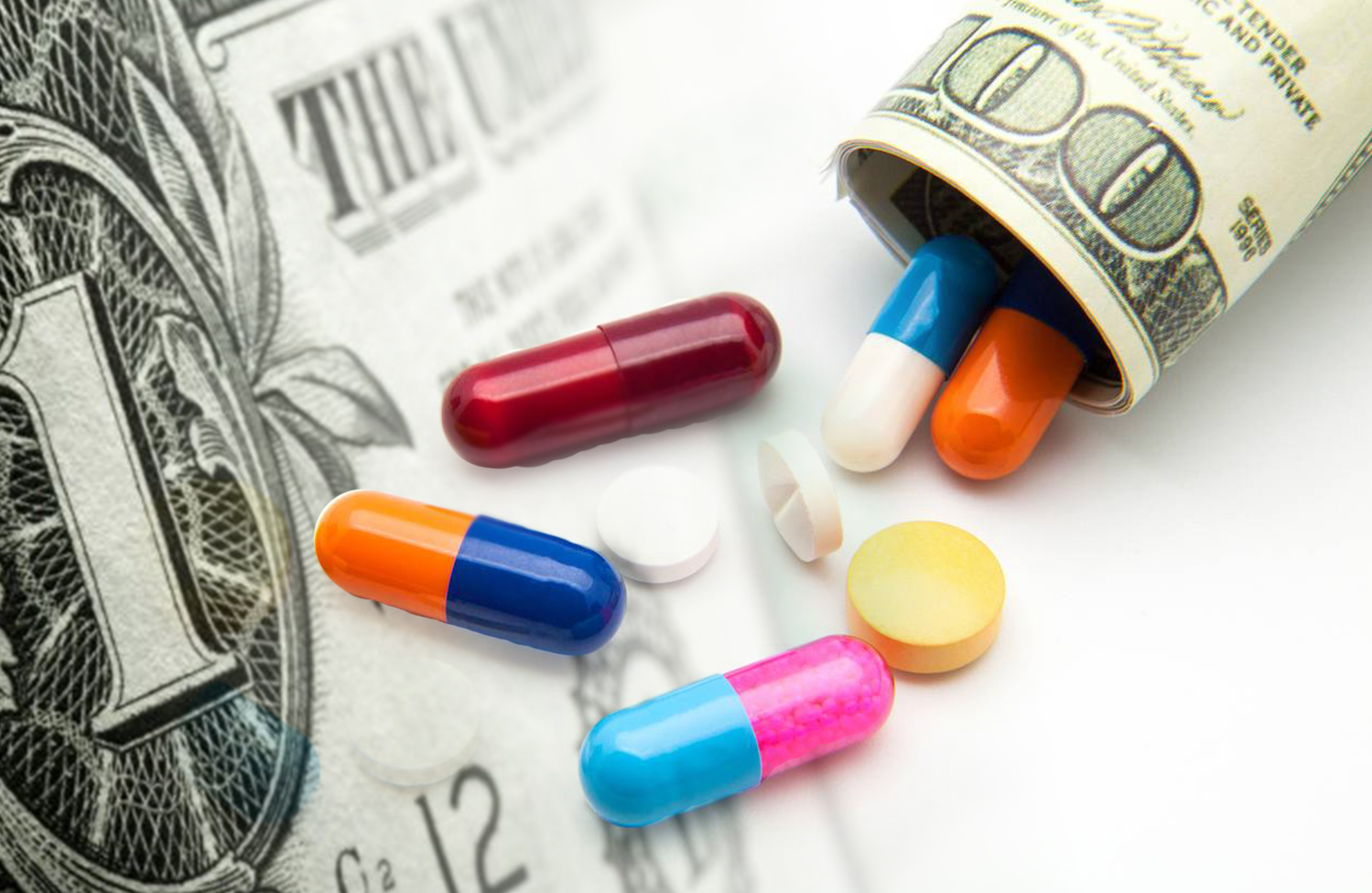 Stock Price Newsletter – December 6, 2019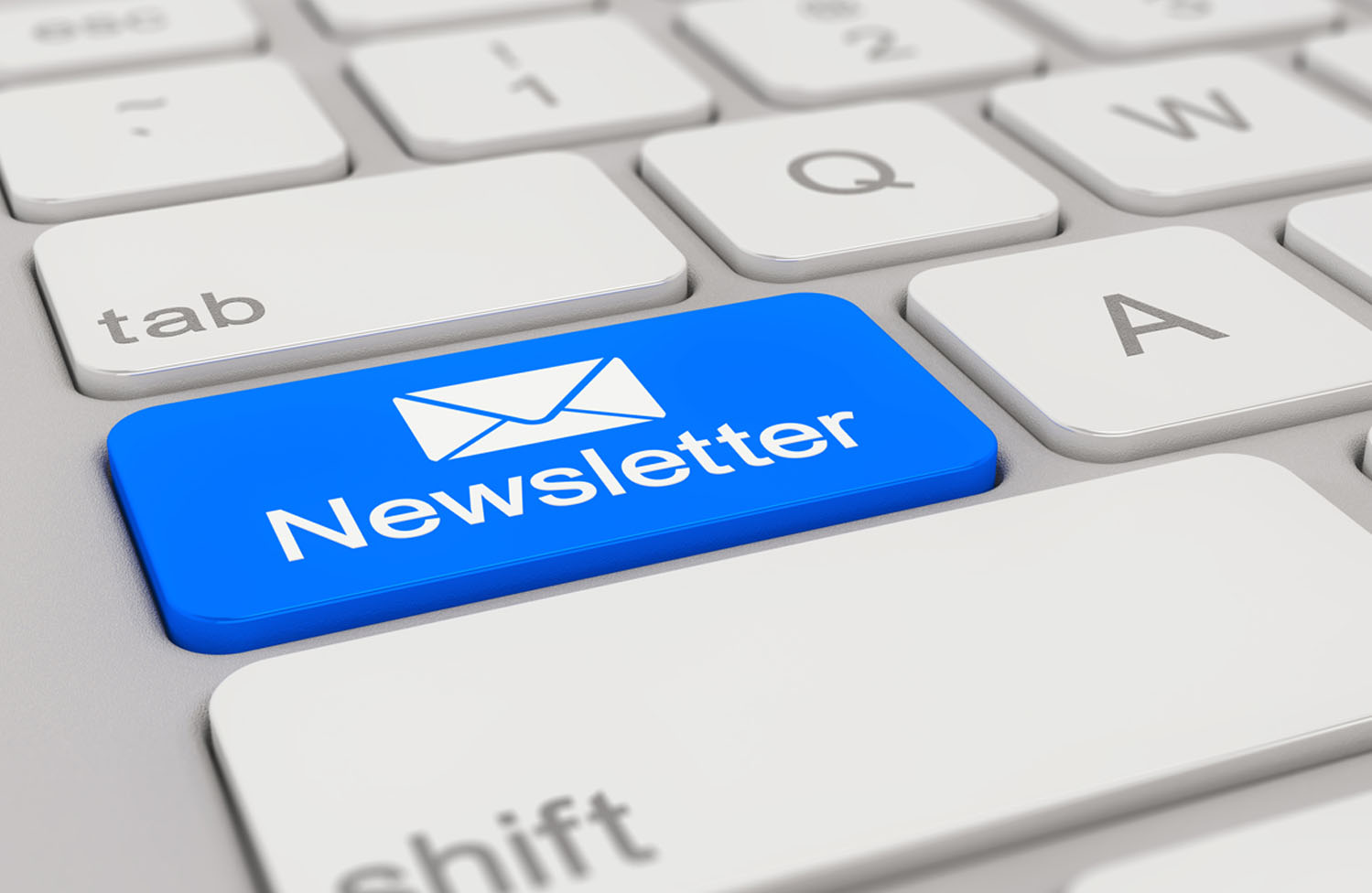 2 Biotech Stocks to Watch As The Sector Hits New High
The biotech sector has thrown plenty of winners over the course of the last decade or so and if experts are to be believed then it is going to continued to do so for the foreseeable future. Great advancements are being made in the biotech industry and many companies are working on a highly advanced product.
---
Is It Time To Buy Or Sell Netflix; Streaming Wars Heat Up
The streaming wars have commenced this month with the launch of Disney Plus and Apple TV+. Many more services are going to be launched over the coming months and the sole purpose of these services is to topple the biggest name in the streaming services, Netflix Inc (NASDAQ:NFLX). The streaming giant has had a hard time this year, due to disappointing subscriber growth.
---
Is ROKU Stock a Buy Or Hold on Disney, Apple & Streaming TV Growth?
The stock suffered a slump following its Q3 2019 financial results but since then it has regained much of the losses. While it is true that the losses widened from the year-ago period, experts believe that Roku is a stock that could have long term growth potential.
2 Biotech Stocks to Watch As The Sector Hits New High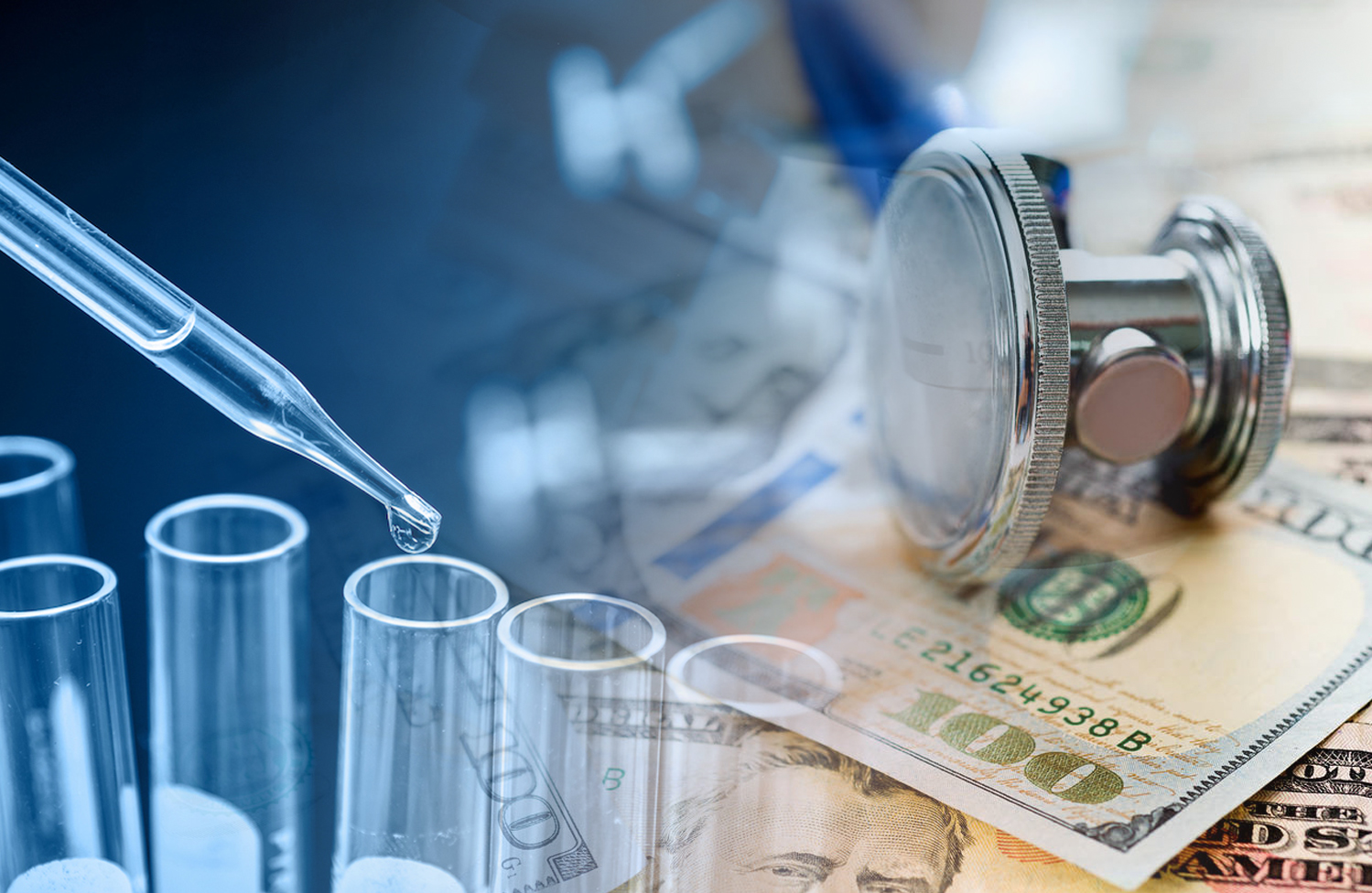 The biotech sector has thrown plenty of winners over the course of the last decade or so and if experts are to be believed then it is going to continued to do so for the foreseeable future. Great advancements are being made in the biotech industry and many companies are working on a highly advanced product.
In such a situation, it is imperative for an intelligent investor to look for companies worth investing in. One should watch the latest developments in the sector and track specific companies closely. Here is a look at two biotech stocks that are worth watching.
Neoleukin Therapeutics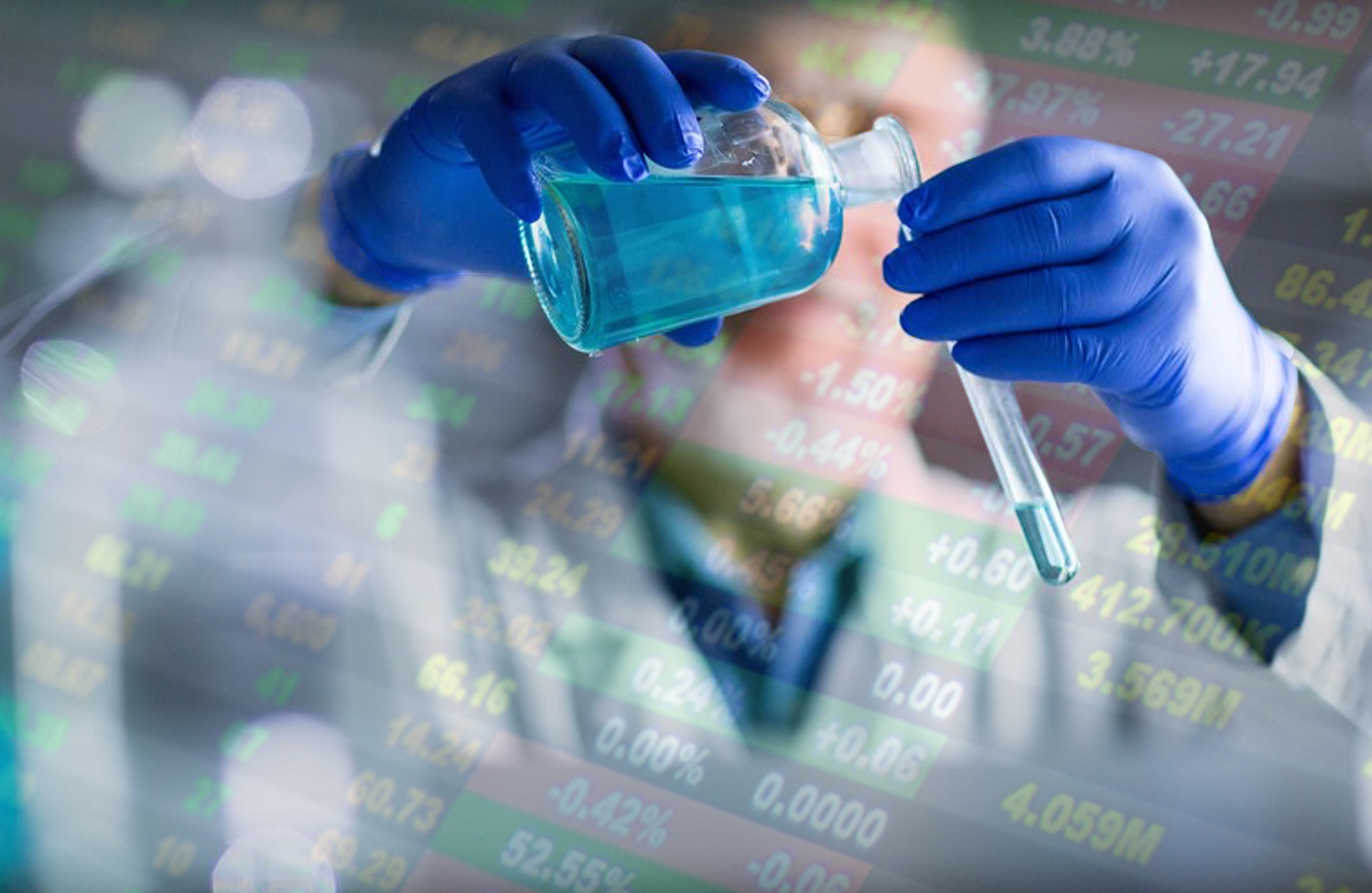 The first biotech stock to watch is that of Neoleukin Therapeutics Inc (NLTX), which has managed to gain significantly over the past two weeks. On November 13, the company released its third-quarter results and since then it has rocketed by as much as 75%. The Canadian company made a loss of $59.1 million in the quarter, which worked out to $2.26 per share.
The company is a biopharmaceutical company that is involved in immunotherapies using de novo protein design technology. The company's lead product candidate is NL-201, which is an amalgamation of both IL-2 and IL-15 and helps in removing alpha receptor binding.
Verastem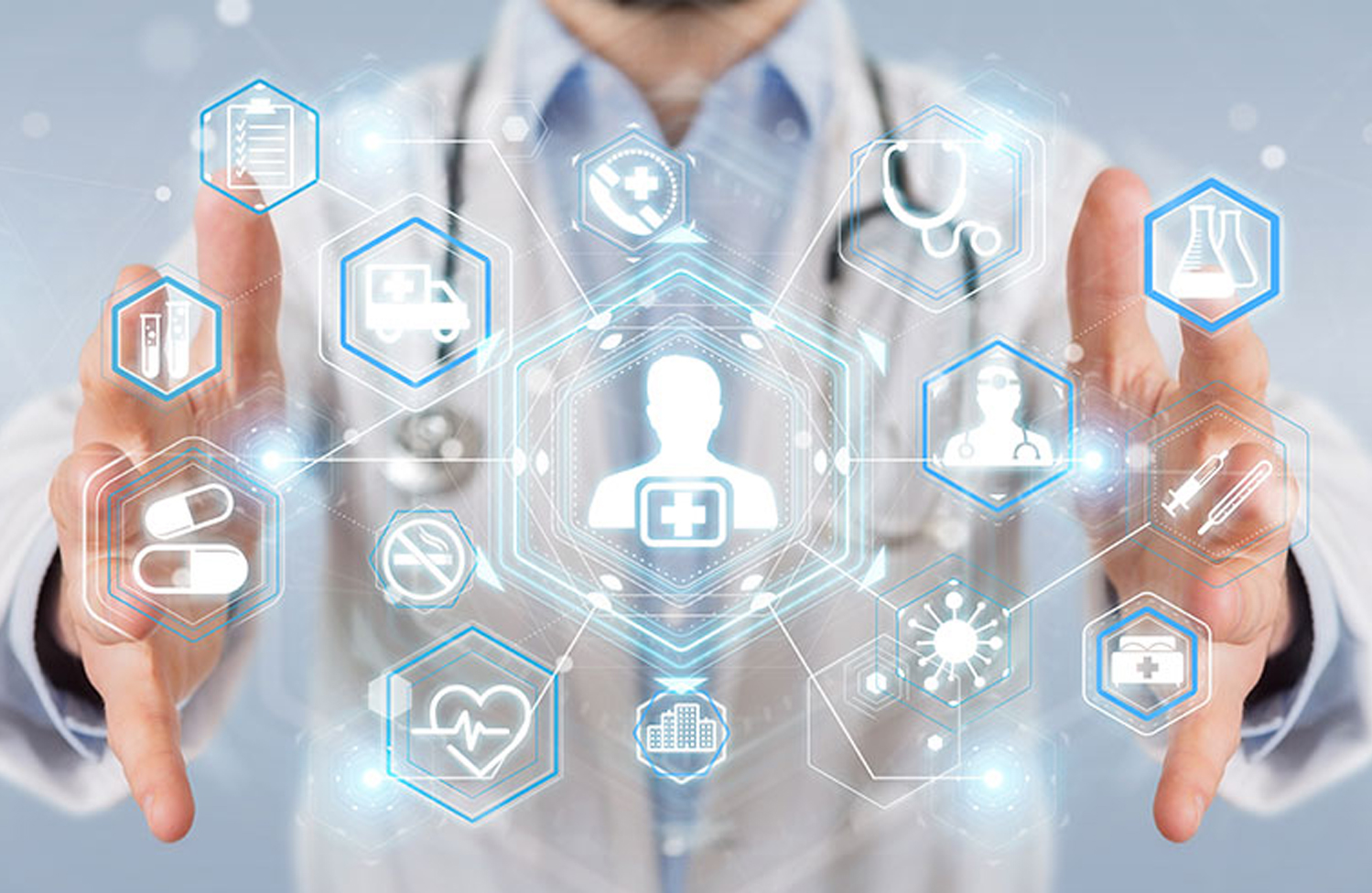 The other biotech stock that is worth watching is Verastem Inc (NASDAQ:VSTM). It made significant gains over the past week. On Monday, the company announced that it has submitted a Marketing Authorization Application for its product COPIKTRA to the European Medicines Agency.
COPIKTRA is a phosphoinositide 3-kinase. It's meant for patients suffering from refractory chronic lymphocytic leukemia/small lymphocytic lymphoma (CLL/SLL) and relapsed or refractory follicular lymphoma (FL).
The company is seeking approval for the same in the European market. Verastem stated that it has seen significant improvement in patients who used the product. The stock rocketed by as much as 60% after the news broke and remains one of the stocks to watch this week.

Join Our Newsletter
Get stock alerts, news & trending stock alerts straight to your inbox!
We keep all user information pricate & promise to never spam.*
Search Stock Price (StockPrice.com)