The United States is the biggest spender on defense in the world and over the years, that spending has only gone up. That being said, it is also important to note that the Trump Administration has not yet gone into any war or military conflict yet. However, that could change fairly quickly considering the current political situation of the United States with some other nations.
The trade war with China has reached a boiling point after months of negotiations and the relations with Iran are now at an all-time low. These are tense situations and that could well bring defense stocks into play in a big way. Here is a look at three defense stocks that an investor could consider.
Liberty Defense (SCAN.V) (LDDFF)
The first stock on this list is a weapons detection company. Liberty Defense (SCAN.V) (LDDFF) and its HEXWAVE product aim to shake up the security space in a big way. Unlike the methods used today, HEXWAVE utilizes 3D imaging and Artificial Intelligence to scan for threats. This could be anything from a plastic-body handgun to a full metal assault rifle. The medium can be either metallic or non-metallic.
You may be thinking that the processes and screening technology that you see in airports can achieve the same thing in our communities.  But we're talking about urban detection; where high people traffic flow and attempts to provide airport-like screening processes can be extremely disruptive to business activity because of security entry delays.
Timing matters when it comes to Liberty as the company has focused on rapidly taking HEXWAVE to market. Not only are there numerous, real-life beta tests at places like the Rogers Arena and Camden Yards, but today's news takes it one more step closer.
The company announced its collaboration with TÜV SÜD America Inc. to ensure the HEXWAVE product will meet Wireless, EMC, and Safety standards for the Federal Communications Commission (FCC), Industry Canada (IC), and European Conformity (CE) certifications. This is a big step especially for a company targeting this type of technology product to be deployed across a wide array of urban terrains.
Heroux Devtek
The first defense stock to consider for investors is that of Canada based Heroux Devtek Inc (TSE:HRX). The company is involved in the manufacturing, repair, design, and development of actuation systems as well as of landing gear. In addition to that, it also develops components which are meant for the aerospace market.
However, that is not all. It also makes heat exchanger and cabinets for airborne radar, as well as aircraft controls through its Magtron operations. It has both a commercial business and a defense business. As a defense contractor, it is mainly involved in making parts for military aircraft in Europe and North America.
Firan Technology Group
The second defense stock that should in the radar of many investors is that of Firan Technology Group Corp. (TSE:FTG). It is involved in supplying defense electronics and aerospace products.
The company has two from segments, one is FTG Aerospace and the other is FTG Circuits. The FTG Aerospace segment is more intimately involved in the defense sector and makes a wide range of products meant for aviation. In addition to the defense sector, the company is also involved aviation and tech industries.
Triumph Group
Last but not least, Pennsylvania based Triumph Group Inc (NYSE:TGI) is among the most interesting companies in the defense sector at this point in time.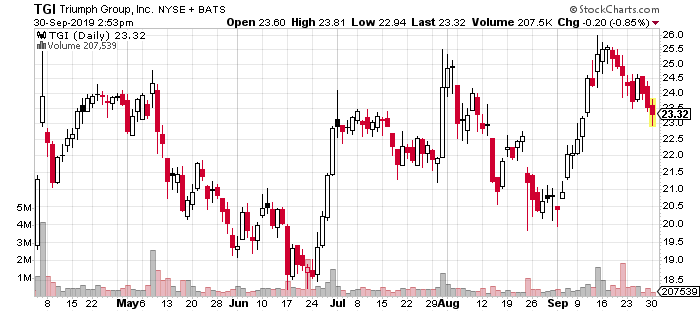 The company is involved in designing, repairing, manufacturing and developing defense and aerospace systems. It serves clients from across the aviation industry as well as from the original equipment manufacturing space.
However, Triumph is also involved with the full range of military aircraft operations. On Thursday this week, the company managed to deliver the engine throttle control system that could have large scale implications for the defense sector.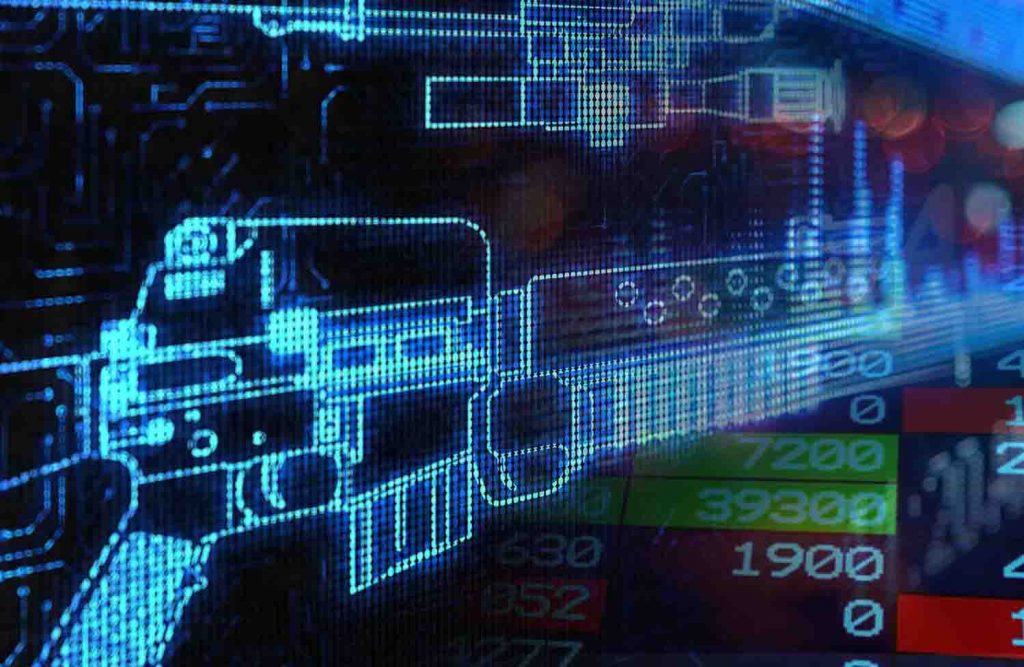 Disclaimer: Pursuant to an agreement between MIDAM VENTURES, LLC and Liberty Defense Holdings Inc. Midam was hired for a period from 06/1/2019 – 9/30/2019NOW EXTENDED TO 10/31/2019 to publicly disseminate information about Liberty Defense Holdings Inc. including on the Website and other media including Facebook and Twitter. We were paid $250,000 (CASH) for & were paid "0" shares of restricted common shares. We may buy or sell additional shares of Liberty Defense Holdings Inc. in the open market at any time, including before, during or after the Website and Information, provide public dissemination of favorable Information. For previous compensation see our FULL DISCLAIMER HERE