Snapchat (SNAP – Stock Info) maybe one of the most popular social media platforms in the world but none of that actually reflects in the performance of the company's stock. The fact that Snap is primarily aimed at a younger demographic has made it one of the most interesting companies among most investors.
The company had its initial public offering back in 2017 but the performance of the stock has been disappointing and has failed to scale the high of $27 that it had scaled two years ago. That being said, there are experts who believe that changes are afoot and there is a bull case to be made in favor of Snapchat.
Report: Special Delivery! On-Demand Tech Companies Hit Billion-Dollar Valuations; Here's How Investors Can Capitalize In The Market
Strong Growth for Snapchat
The wheels are turning in the company's favor and there is a growing belief that Snap could grow at a faster rate than its rivals over the next few years. Considering the fact that the stock is trading at $14.55, it could generate significant returns for investors.
One of the more important developments has been the rollout of the much-improved version of the Android version of the app. In the past, users had complained that the Android version was simply not up to the mark and since the number of Android users is so high, it made good business sense to roll out a new app altogether. This measure is expected to significantly boost the daily active users on the app.
Snapchat User Experience
However, that is not all. Snap has also launched new features that could enhance the user experience significantly. The company has already launched a gaming platform but the company is also considering a feature by way of which users could add licensed music to their Snapchat videos. The company is apparently working on music deals to make it happen.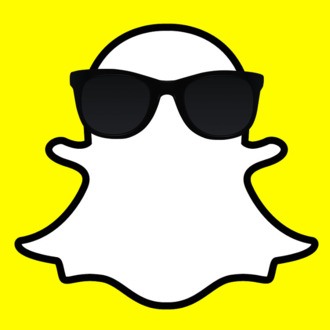 Last but not least, Facebook had earlier introduced a photo messaging app called Direct as a part of Instagram and was clearly meant to be a Snap rival. However, Facebook eventually pulled the plug on Direct and the demise of a rival backed by the social media giant is surely good news for Snap.
Although the bull case has gathered pace, experts believe that there are a few concerns that will be at the back of the mind of investors. The company's management has always been a bit unpredictable and their decision to brand Snap as a 'camera company' did not go down well with many. Moreover, retail investors do not get any voting power and Snap's management event decided against a yearly shareholder event. Although those worries are there, it cannot be denied that there are plenty of positive signs for the company at the moment.
So far this year, SNAP stock has rocketed 150% from $5.80 to $14.56 as of June 21.