CNN Files Suit Against White House For Putting Acosta In Timeout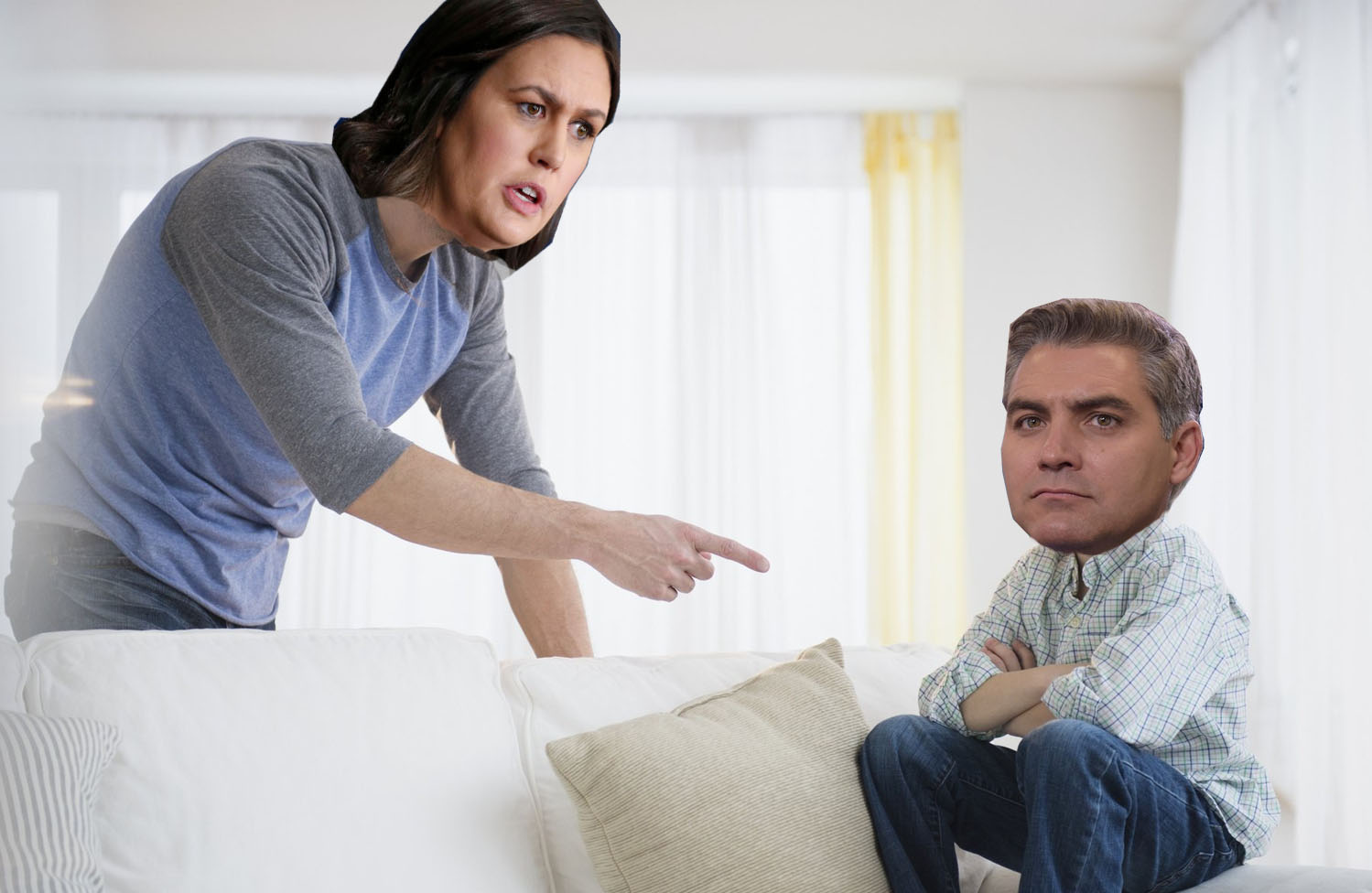 The Trump Administration never ceases to amaze me. It could be the slowest news day in history and, almost on cue, the President will say or do something that triggers the media go absolutely berserk. Regardless of what takes place, no matter how mundane or absurd, it is the responsibility of the press to cover all sides of every story. There's an old joke about liberals that if you have ten of them in a room, you'll still have one-hundred opinions. It is for this reason that we have countless news outlets in our country, catering to every perspective possible, and moreover, why each of those outlets has the right to report the news the way they see fit. 
Well, as has been the track record of the Trump presidency, yet another previously understood notion was flipped on its head when the White House announced last Wednesday that it was suspending the press pass of CNN's Jim Acosta "until further notice." Many believe the White House revoked Acosta's "hard pass," which gives him access to the White House grounds because he pressed the President with hard-hitting questions during a press conference following the US midterm elections. 
Following the Trump Administration's "you'll get this after class" move, CNN released a statement fully in support of Acosta:
"The revocation of [Acosta's] pass was done in retaliation for his challenging questions at today's press conference. In an explanation, Press Secretary Sarah Sanders lied. She provided fraudulent accusations and cited an incident that never happened. This unprecedented decision is a threat to our democracy and the country deserves better. Jim Acosta has our full support."

–CNN statement regarding the revoking of Jim Acosta's press pass
CNN not only fully supports Jim Acosta in this most recent press bout with the Trump Administration, but, as of Tuesday, the major news network officially filed a federal lawsuit against the Administration demanding the White House restore Acosta's credentials. It does seem that President Trump is trying to silence the media by revoking the privileges of any news outlet that dare criticize his presidency. The same First Amendment rights to free speech that President Trump clung to when he called Sen. Elizabeth Warren "Pocahontas" because of her alleged heritage will stand to be a key argument that the Administration's removal of Acosta's credentials is unconstitutional. 
White House Press Secretary Sarah Huckabee Sanders issued a less than cordial statement in response to CNN's lawsuit:
"We have been advised that CNN has filed a complaint challenging the suspension of Jim Acosta's hard pass. This is just more grandstanding from CNN, and we will vigorously defend against this lawsuit. CNN, who has nearly 50 additionally hard pass holders, and Mr. Acosta is no more or less special than any other media outlet or reporter with respect to the First Amendment…"

–Sarah Huckabee Sanders, White House Press Secretary 
Trump's actions, if left unchanged, could set a dangerous precedent for how our country's government treats the media. Several political analysts have suggested that this could have happened to anyone, not just CNN, but the White House's decision to punish Jim Acosta for having an opinion may lead to a skewed reporting and a potential reality where the same fake news President Trump despises is the only news we have. Honest, intentional journalism may fall to the wayside in fear of media outlets having their reporters lose their White House press credentials. 
Jim Acosta and network executives from CNN have made it clear, through all of this, that they never wanted to pursue legal recourse, they simply "want to report the news" without feeling like they have to walk on eggshells with their lines of questioning for President Trump.  
CNN firmly believes that "the content and viewpoint of CNN's and Acosta's reporting on the Trump Administration" is the real reason Acosta's hard pass was revoked.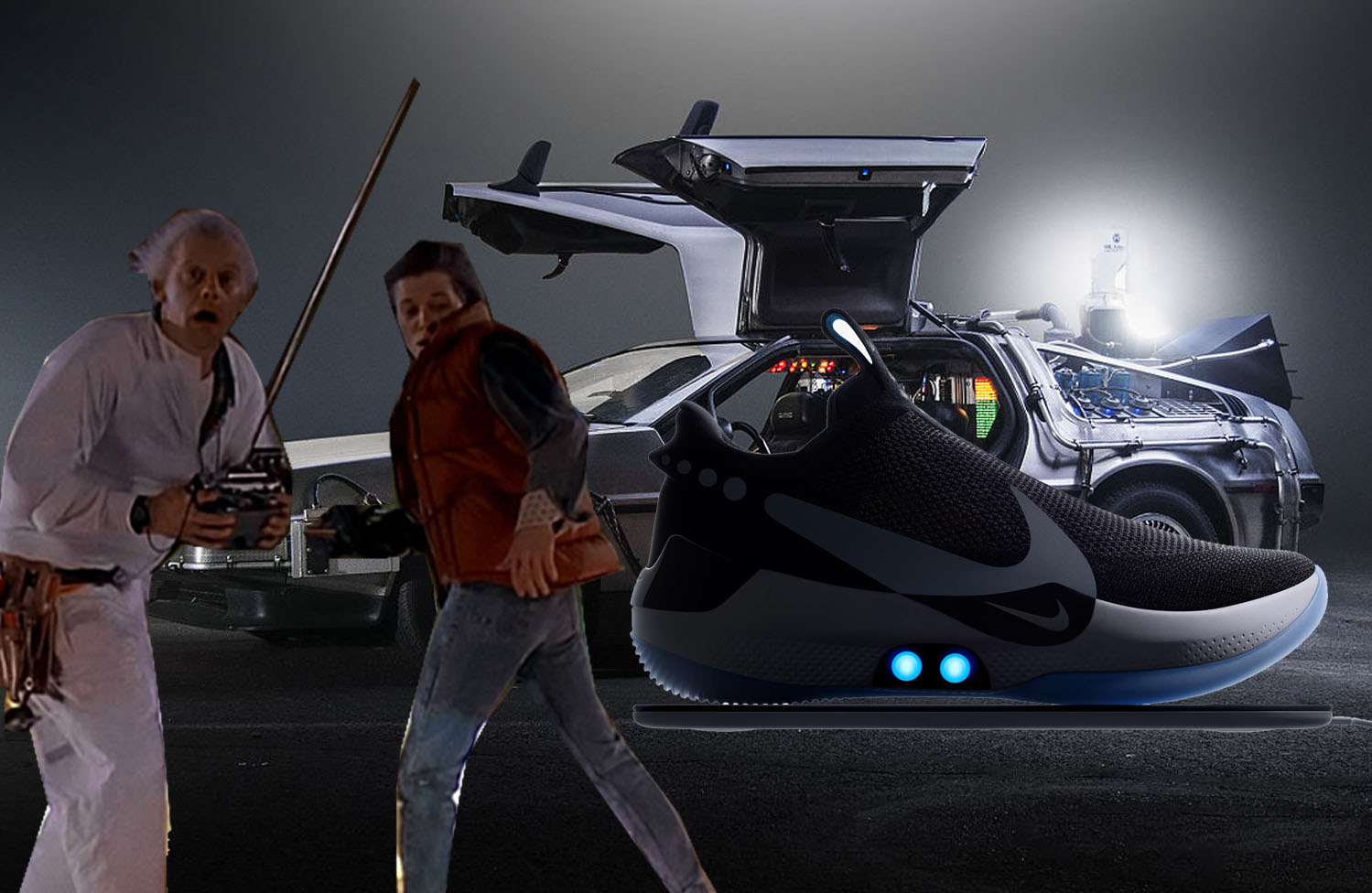 A long time ago, in a Pacific-Northwestern state far far away, a man named Bill Bowerman preached the gospel of the original running shoe. "A shoe must be three things," he proclaimed. "It must be light, comfortable and it's got to go the distance." In the late 1950s, Bowerman was displeased with the current track shoe market. Shoes were made of heavy leather, metal, and were anything but soft and comfortable. As a track coach for the University of Oregon, revered both then and now as an elite running school, Bowerman was obsessed with helping his runners slash seconds of their times. He would dismember track shoes in his garage, and experiment with different animal skins to determine which material made the fastest shoe for his athletes. 
One of the first student-athletes to try a Bowerman original was Phil Knight, the eventual founder of Nike (NKE). As to why Bowerman chose him, Knight admitted that "he wasn't one of the best runners on the team. Bowerman knew he could use me as a guinea pig without much risk." Bowerman made every shoe to the exact dimensions of a runner's foot, measuring widths and noting individualities, such as extended heel or slim ankle. As for raw materials, nothing was out of the question. Bowerman used kangaroo leather, velvet, deer hide, snakeskin, and even fish skin, in pursuit of the perfect track sneaker.
"Most American shoemakers are not interested in what we track coaches think about track shoes. The best shoes…at this time are made by the Germans. Their sole material is not too good and I can either replace their sole or I can make my own shoe. I don't think there is any question, certainly, in my own mind there is not, that I now have the best shoe in the world — if I could just find some good American shoemaker to make it."

-Bill Bowerman Co-founder Nike 1960
Bowerman would eventually find a good American shoemaker, or better yet, he would become the shoemaker he sought out. Partnering up with his former student-athlete, Phil Knight, the two running enthusiasts would eventually start Blue Ribbon Sports and years down the line, Nike (NKE). 
Nearly six decades have gone and went since Bowerman pioneered the first pair of Nike (NKE) running shoes, and since then Nike (NKE) has achieved preeminent success as the be-all, end-all sports brand for athletes, no matter what they play. While shoes designed for athletic performance have been tweaked and reworked for years now, we have yet to see a major alteration in how shoes are tightened, i..e advancements in lace technology. Leave it to Nike (NKE) to, once again, lead the way, running head first into the future. 
Earlier this month, Nike (NKE) released the new Adapt BB, a play on the HyperAdapt 1.0, which is itself a real-life attempt on the self-lacing sneakers from Back To The Future II, only this time, no Delorean or wild-eyed scientist could have prepared any of us for this sneaker. Nike managed to create a shoe with power laces controlled via a companion smartphone app. 
Matthew Panzarino, a staff writer for TechCrunch, brought up an interesting point when speaking to the possible use cases for app-controlled sneakers. He talked about how basketball players sometimes need coaches to tie their shoes before a game, and after hours of the same level of tightness, with no relief even on the sidelines, this can restrict blood flow and cause injury. 
"Consider basketball: Over the course of a basketball game, the foot can expand almost a half-size during play. A level of fit that feels comfortable at one point might feel constrictive just 24 minutes later. Because the needs of the foot change at any given time based  on the sport, its duration and on specific movements, like a slashing cut to the basket, "perfect fit" is a floating target."

–Nike on "Adapt BB" basketball shoe 
Trump Unfazed By Buzzfeed Report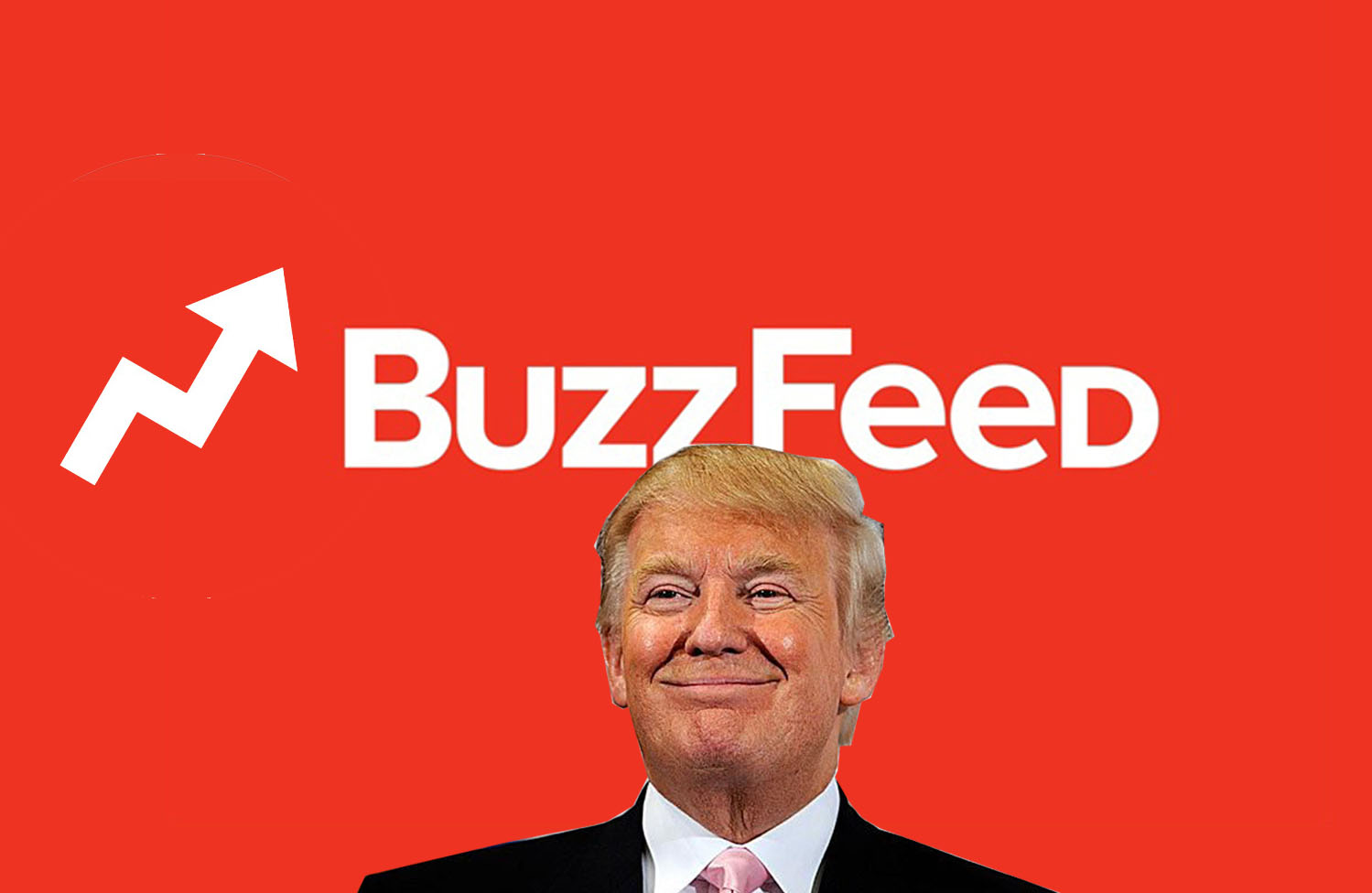 Ever since I was a child, my mother always taught me to remember that the worst truth was better than the best lie. She'd whip out this adage anytime she had some inclination that what I had recently told her wasn't the whole truth, nothing but the truth, but in fact, a bald-faced lie. I recall one evening where I was heading to the house of a friend who lived a considerable distance away. 
At that point in my driving career, I hadn't learned how to operate a vehicle on a highway, so my mother made me promise I would take side streets. Unbeknownst to her, the highway shaved off about twenty minutes of the drive, so naturally, I winged it and made it safely to my friend's place. I held onto that lie for several weeks until she found out and made me take the bus for the rest of high school. I bring up this story not to bore you, but to demonstrate that all liars must come to terms with their deceit one way or another and that it could've been much simpler to just come clean and get it over with. 
A bombshell report released by Buzzfeed News late yesterday evening claims that President Donald Trump personally directed his former lawyer Michael Cohen "to lie to Congress about negotiations to build a Trump Tower in Moscow, according to two federal law enforcement officials involved in an investigation of the matter." To those of you who have just about had it with media coverage surrounding our President, imagine how the millions of Americans who voted him into office must feel after hearing about this news. 
Over the last two years of the Trump presidency, much has been brought up regarding his behavior as commander-in-chief, with phrases like "obstruction of justice" and "impeachment" coming out of the mouths of Democrats and several disgruntled Republicans. The new report from Buzzfeed alleges that Trump not only "directed" and "personally instructed" Cohen to lie to Congress, but that the goal of these mistruths was "to obscure Trump's involvement" in the Trump Tower Moscow venture. 
Since the release of the report, Democratic leaders have been screaming "obstruction of justice" so loud that even the people in the cheap seats are irritated with the high-decibel blathering. 
My opinion, which I can guess might be largely unpopular, is that Americans and left-leaning politicians have had qualms with Trump since he was inaugurated, and in that time, headlines have emerged detailing immoral platitudes made by the President via his official presidential twitter, as well as a need for a federal investigation into whether he colluded with foreign powers to secure the Presidential seat. If the Democratic leadership wanted to introduce articles of impeachment, what's been the hold up from doing so?
I believe that Trump may be unimpeachable at this point, that is unless the Buzzfeed News report ends up being true and he did direct Michael Cohen to lie under oath in front of the United States Congress. 
Back in June, about a month before special counsel Robert Mueller's investigation started heating up, President Trump fired Michael Cohen after his residences and homes were raided by the FBI. Lying awake in anguish every night, Cohen couldn't stomach his relationship with Trump and eventually decided to cooperate with Mueller. Michael Cohen was sentenced to 36 months in jail for nine counts of felony charges, including being charged with scheming to help secure the Trump presidency.
"I have been living in personal and mental incarceration ever since the day that I accepted the offer to work for a real estate mogul whose business acumen I deeply admired. Today is one of the most meaningful days of my life. The irony is that today I get my freedom back."

-Michael Cohen
Following his sentencing, Cohen sang like a canary, to anyone that would listen, about the suspicious activities he partook in whilst serving as Trump's legal counsel. Cohen admitted that he and several Trump aides continued negotiations with Russian entities about the Trump tower project in Moscow well into the 2016 presidential campaign. He blamed "his blind loyalty to this man [Trump] which led him "to take a path of darkness instead of light." 
As for the fate of our forty-fifth president, we'll just have to wait and see if Buzzfeed's report will substantiate a major move by the Democratic leadership, or perhaps their lackadaisical nature will buy Trump a couple more months to come up with a backup plan. 
Google Pixel Watch May Be Closer Than We Think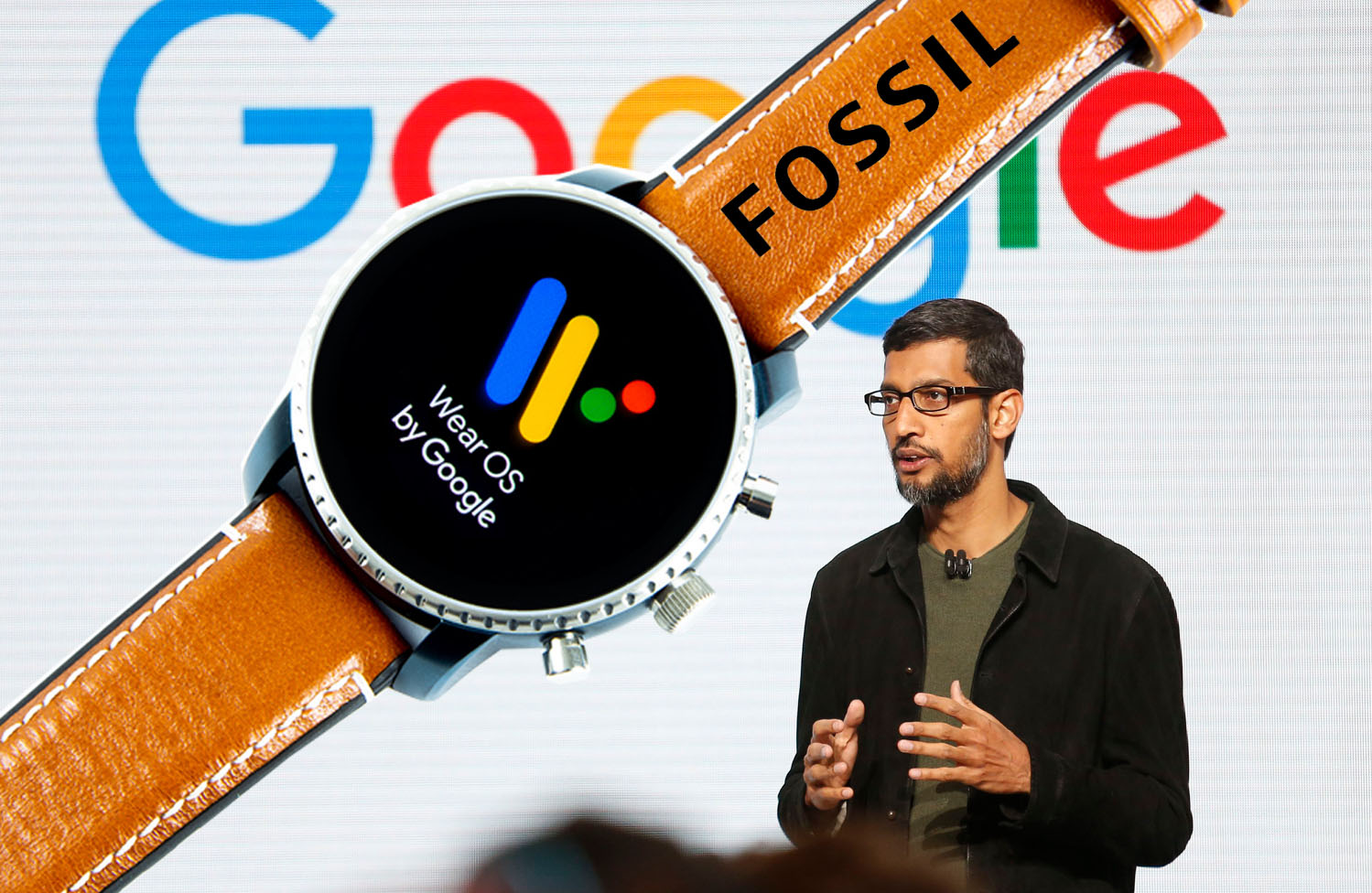 It may surprise you that I am incredibly concerned about the fate of human existence in congruence with modern technology. I firmly believe that with every day that goes by, we are becoming far more dependent on devices than any of us would like to admit, except for me. I fully understand the glitz and glamor dazzling friends with the newest Apple (AAPL) product or some other shiny, high-functioning device, but doesn't it bother you that devices are becoming more connected to our bodies, both technically speaking as well as literally, in terms of their designs. 
A decade ago, almost nobody could've anticipated that millions of people would buy a watch that tells time, but also gives you access to your own internal vital signs. Whereas televisions were invented with remote control, giving users a comforting distance between themselves and the screen, we are slowly innovating towards closing the gap between our physical proximity with our devices. One such category of devices referred to as "wearables" by those of us privy to tech jargon, is a collection of pieces of tech driving someone like me up the wall with anxiety. We decided some years ago, after the release of the Apple Watch (AAPL), that wearing technology was somehow a brilliant idea. 
In the years following the introduction of wearable devices, companies across the tech industry have championed products designed to allow consumers to track their heart rate, send text messages, and even navigate around whatever city they may find themselves in. One such company, Google (GOOGL) has yet to enter the wearable space, but rumors about a Pixel Watch have whispered in the wind for quite some time now. Today, the world's search engine turned rumors into facts as it announced plans to purchase smartwatch technology from Fossil Group (FOSL) for $40 million. As part of the transaction, per the official press release, a portion of Fossil Group's (FOSL) research and development team currently supporting the transferring IP will join Google (GOOGL). 
"Fossil Group has experienced significant success in its wearable business by focusing on product design and development informed by our strong understanding of consumers' needs and style preferences. We've built and advanced a technology that has the potential to improve upon our existing platform of smartwatches. Together with Google, our innovation partner, we'll continue to unlock growth in wearables."

–Greg McKelvey, Executive Vice President and Chief Strategy and Digital Officer, Fossil Group 
Though the smartwatch sub-sect of the tech consumer marketplace has been dominated by Apple (AAPL), Fitbit (FIT), and Samsung, it makes sense that Google (GOOGL) would have an interest in getting a piece of the action. Stacey Burr, VP of Wear OS, Google's (GOOGL) wearable technology division, lauded the Fossil collaboration announcement, expressing that "the addition of Fossil Group's technology and team" would allow Google (GOOGL) to develop a beautifully designed portfolio of smartwatches, while continuing to support the "ever-evolving needs of the vitality-seeking, on-the-go consumer." 
It's worth noting that Google's (GOOGL) $40 million deal is for technology that has yet to hit the market. Fossil Group's (FOSL) research and development team have been working tirelessly to create a new product innovation relating to smartwatch technology, but it been kept under wraps for the most part. Burr told Wareable that Google (GOOGL) saw the technology being worked on by Fossil R&D and believed that it "could be brought out in a more expansive way if Google (GOOGL) had that technology, and was not only able to continue to use it with Fossil but bring it to other partners in the ecosystem." 
Search Stock Price (StockPrice.com)