Gold Stocks To Watch As Yield Curve Inverts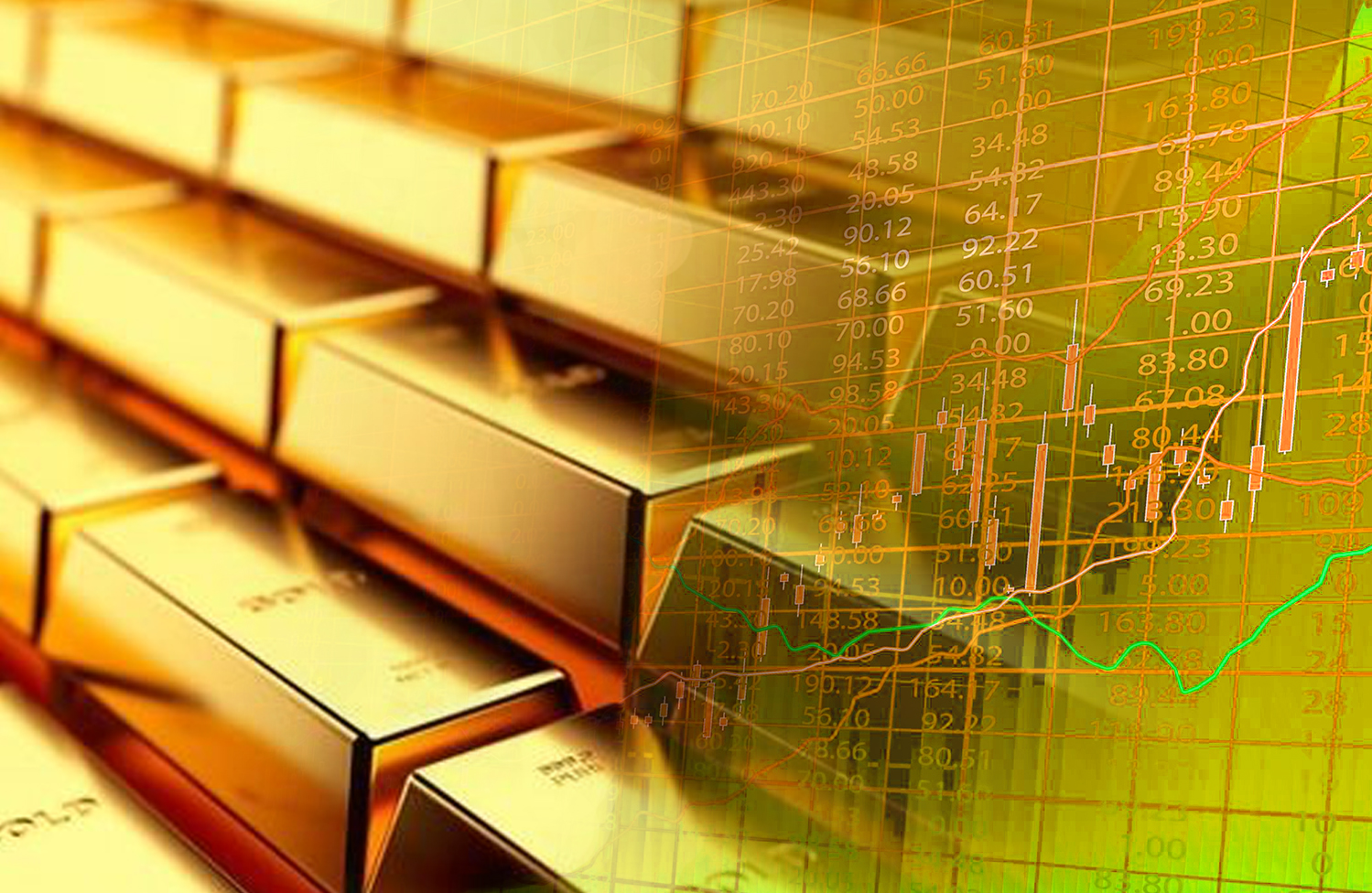 The world has been in all sorts of economic chaos due to the range of macroeconomic issues that have engulfed it in 2019. That has meant that investors have had a hard time getting comfortable. In such a situation, investors look toward things like gold stocks and other safe haven stocks for proverbial "security." As the trade war between the United States and China rages and uncertainties regarding rate cuts continue, the price of gold is expected to rise.
Gold Stocks To Watch
Some of the notable stock gainers include:
Asanko Gold Inc (TSX:AKG) up 50% in the past two months
Harmony Gold Mining Co. (NYSE:HMY) has gained about 95% since early July
NovaGold Resources Inc. (TSX:NG) is up over 85% since early June and made a new 52-week high last week.
But this is just the tip of the iceberg as the gold price boom reaches far and wide. Tepid global economic data continues to suggest a bullish case for gold. Non-farm jobs figures, China PMI and the business climate for countries like Germany could point to a slowing economy. This would help the stance on safe-haven stocks. Furthermore, if the Fed sticks to a plan that would involve more rate cuts, there could be even brighter days ahead for the yellow metal.
Gold Stocks #1: RosCan Gold (ROS.V)
These are "early days" in its exploration program. RosCan Gold Corporation (ROS.V) property position is not only on the prolific Siribaya Structure which hosts the Siribaya, Kabaya, Seko and Mankouke discoveries but also covers many other gold anomalies and several other structures. With a significant land position of 100%-owned permits in an area of producing mines, this junior miner may soon hit the radar of gold bulls.

RosCan recently announced positive assay results from both its diamond drilling and air core (AC) drilling programs at its Kandiole Project in Mali, West Africa. This drilling program was completed during April to July of 2019 and was designed to test both the north and south extensions of the Mankouke gold discovery zone and many other strong termite and soil, gold anomalies. Based on these highlights, RosCan management appears optimistic about the future prospects of the property:
| | |
| --- | --- |
| In hole ACMan 19-167 | 5.86 g/t Au over 26.0 m (incl. 9.44 g/t Au over 10.0 m) |
| In hole ACMan 19-168 | 3.74 g/t Au over 30.0 m (incl. 6.73 g/t Au over 6.0 m) |
| In hole DDH 19-04 | 8.63 g/t Au over 10.0 m (incl. 11.48 g/t Au over 7.0 m) |
| In hole DDH 19-03 | 6.53 g/t Au over 5.0 m (incl. 10.09 g/t Au over 3.0 m) |
| In hole DDH 19-03 | 5.56 g/t Au over 3.0 m (incl. 7.14 g/t Au over 2.0 m) |
| In hole DDH 19-08 | 3.45 g/t Au over 10.0 m (incl. 6.76 g/t Au over 3.0 m) |
This drilling indicates that the initially reported gold discovery (News Release January 24, 2019) has "roots" and is not near-surface enrichment (supergene). This drilling information clearly shows the potential at depth in this area and identifies that this is typical Birimian, hydrothermal-type gold mineralization.

RosCan Corporate update, July 22, 2019
Gold Stocks #2: Eldorado Gold (EGO)
At nearly $9 a share, you would hardly believe that earlier this year, Eldorado Gold (TSX:EGO) was just a penny stock. This gold stock has rallied from 52-week lows of US$2.52 to 52-week highs of US$8.99 within the span of a few months. JP Morgan raised its price target this week from C$10 to C$13. National Bank followed suit by raising its target C$0.50 to C$11.50.
Though the company missed earnings estimates, prospects for gold are too hard to ignore. Gold production for the quarter totaled 91,803 ounces with 174,780 ounces produced year-to-date. Gold production included 33,140 ounces from Lamaque in its first quarter of commercial operations, of which 5,057 ounces were produced from stockpiles mined during the pre-commercial production period.
Furthermore, the company finished the quarter with approximately $300 million of available cash including $119.9 million in cash, cash equivalents and term deposits and approximately $179 million available under its $250 million line of credit, with $71 million of capacity on the line of credit allocated to secure certain obligations in connection with its operations.
Gold Stocks #3: Yamana Gold (YRI)
The third company on this list of gold stocks to watch: Yamana Gold (TSX:YRI). Similar to Eldorado, Yamana made new 52-week lows and highs within the span of just a few months. In May, the gold stock traded as low as $1.78 and just a few days ago it hit highs of $3.74.
Yamana saw its fare share of target price increases over the last few days as well. National Bank ($C4.50 to C$5.25), Either Capital (C$4.50 to C$5.5), RBC Capital (C$3 to C$3.50) and Raymond James (C$3.25 to C$3.50) all raised price targets. Yamana also announced the Reference Yields and Consideration payable in connection with its previously announced cash Tender Offer for its 4.78% Senior Notes due 2023.
Yamana Gold Inc. is a Canadian-based precious metals producer with significant gold and silver production, development stage properties, exploration properties, and land positions throughout the Americas, including Canada, Brazil, Chile, and Argentina.
Key Reasons Behind A Move In Gold
At the start of the year, gold was trading at just under $1,300 per ounce but since then it has gone on an incredible rally as more and more capital flowed into it. Over the past days, the price of gold hit $1520 per ounce. Many analysts believe that the price is going to rise further during the rest of the year. While Goldman Sachs stated last week that it believes that the price could breach $1600 per ounce in the second half of 2019, there are other analysts who believe that gold could even hit $2000 per ounce.
<Read More> Gold Prices Have Investors Scrambling & Analysts Clamoring For Junior Gold Stocks
The assertion of these analysts is not completely overblown, considering the fact that the trade war between the United States and China has taken a turn for the worse. The two nations seemed to have been on the path to reconciliation toward the end of July but last week United States President Donald Trump imposed tariffs on $300 billion worth of Chinese goods.
In retaliation, China devalued its currency and analysts believe that it could also spark a currency war between the two nations. In such a situation, it is only natural for investors to quickly look for safer assets to invest in and at this point in time, it is hard to look past gold.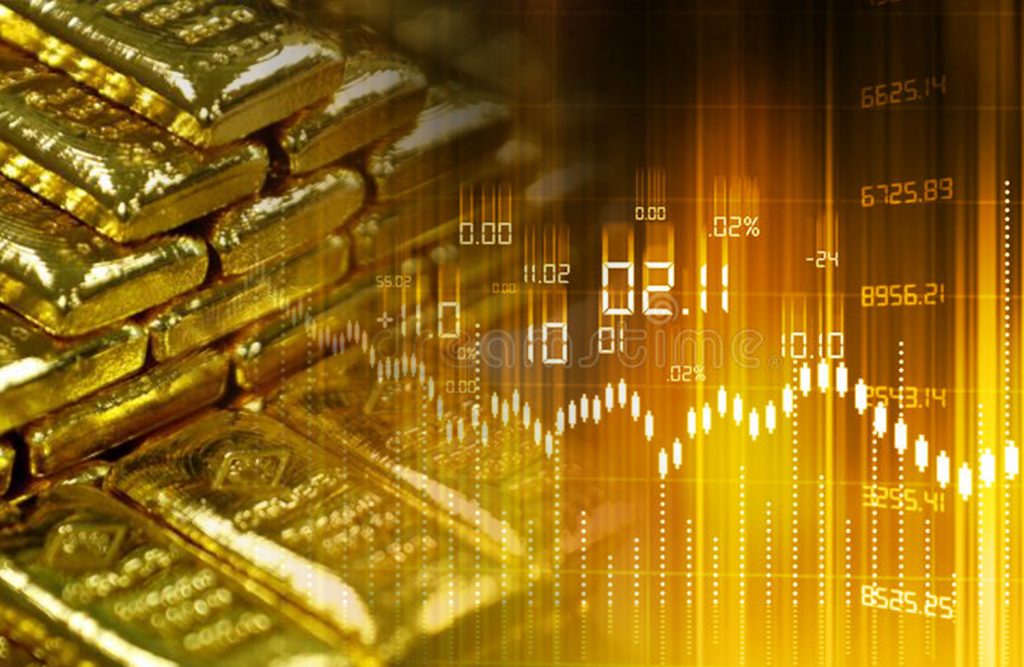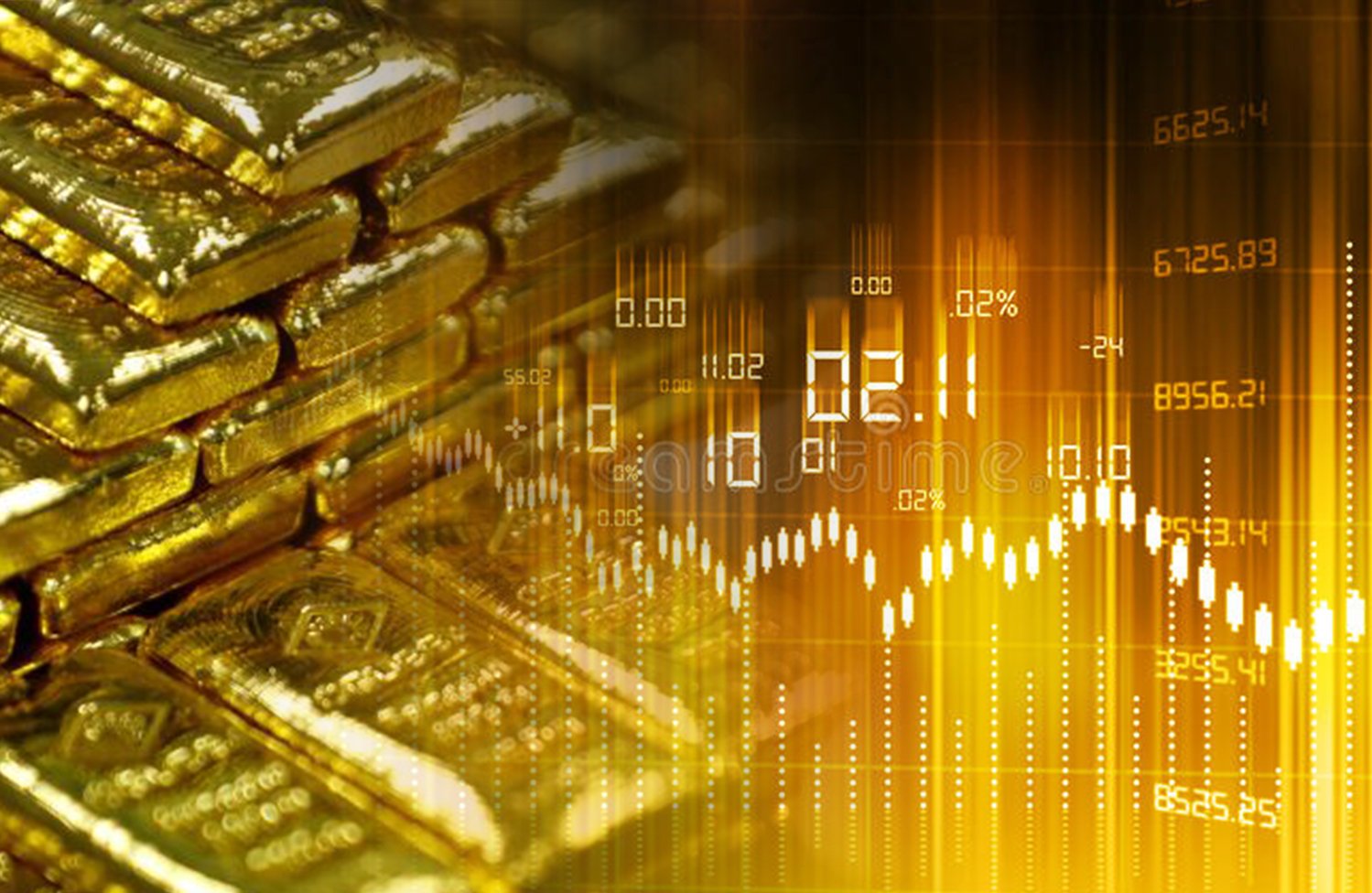 3 Penny Stocks Looking To Change The Biotech Industry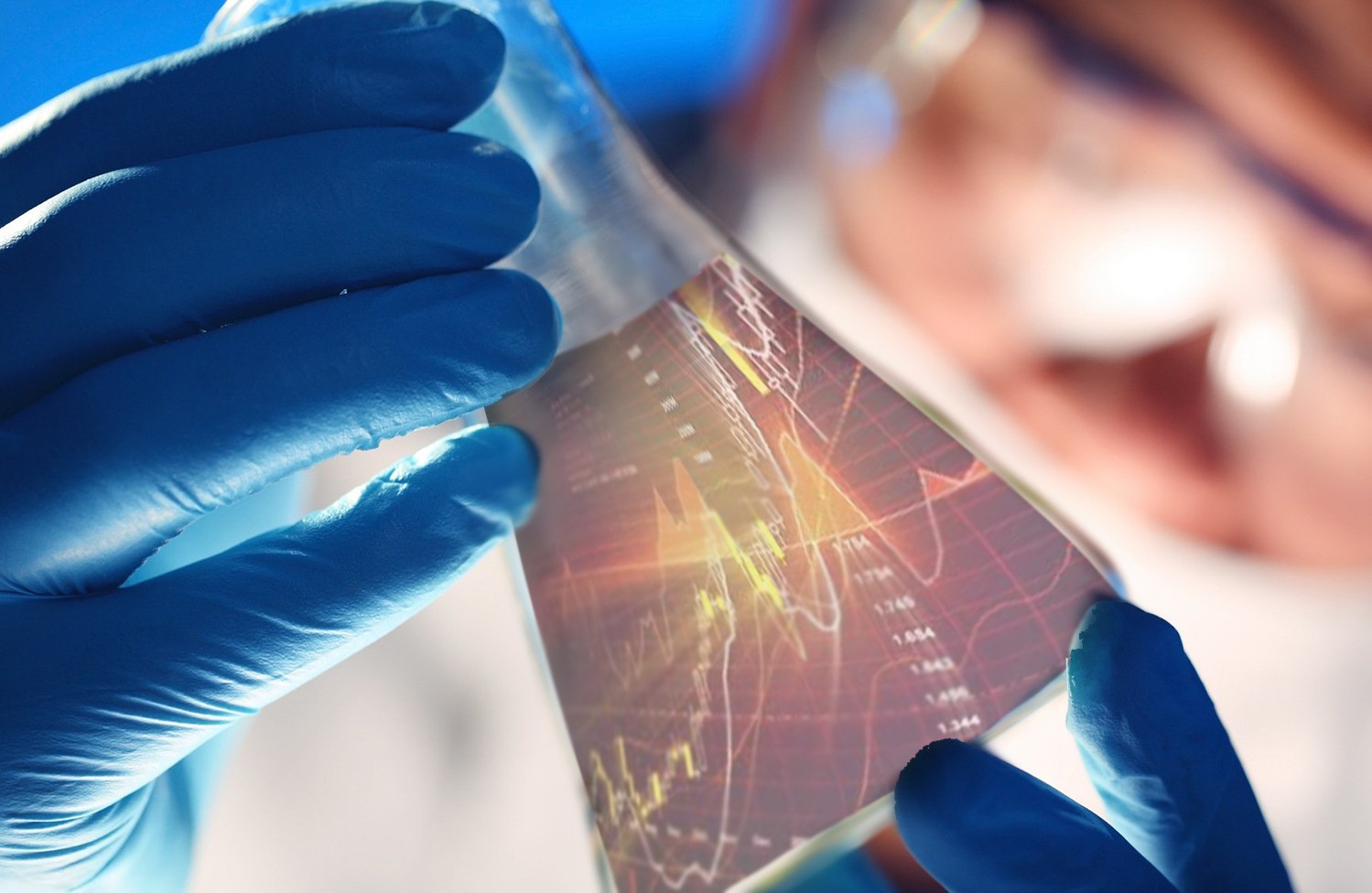 The world of biotech investing can be tricky. That's particularly true when it comes to small-cap stocks in the industry. These companies often have terrific science, but no profits and little revenue; if any at all. But biotech stocks can offer true potential for investors who know what to look for.
Perhaps the best strategy for gaining exposure to this space is to look at early-stage, small-cap biotechs. By doing so, you put yourself at the front-line for cutting edge, experimental companies that could one day hit it big. Given this, here are 3 small-cap biotechs working to evolve in the biotech industry.
WHAT CURING CANCER & HIV COULD MEAN FOR THIS COMPANY, INVESTORS & THE WORLD
GT Biopharma Inc. (GTBP)
One company making groundbreaking developments in the biotechnology field is GT Biopharma Inc. (GTBP). GT Biopharma Inc. is an immune-oncology biotech company determined to create new treatments for cancer. In order to do this, the company leverages its proprietary TriKE technology to develop its pipeline. As of now, GT Biopharma has 6 treatment plans undergoing the clinical trial process.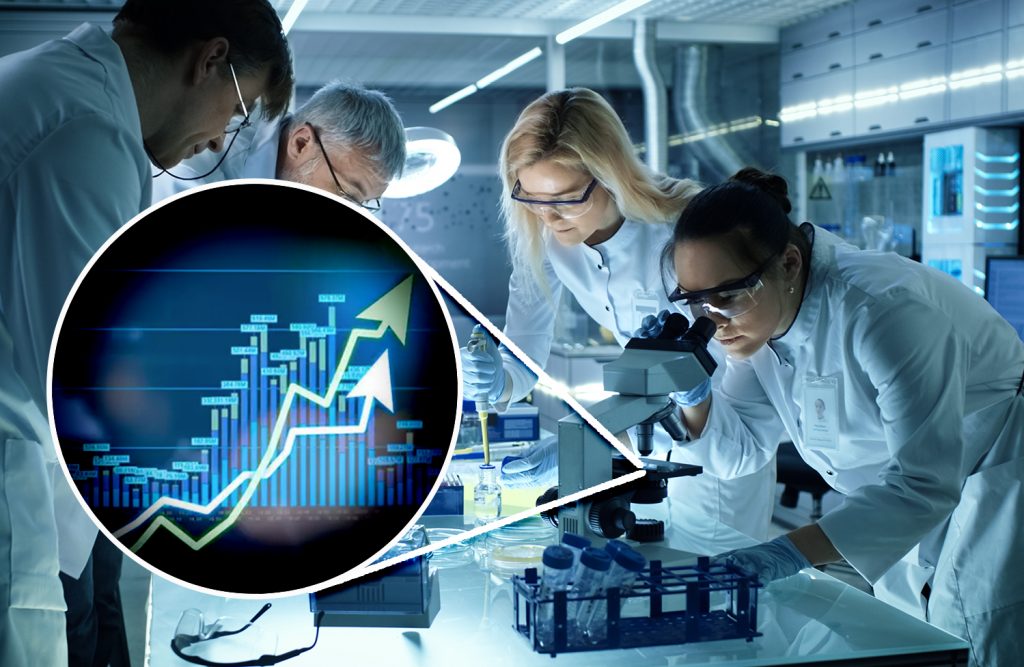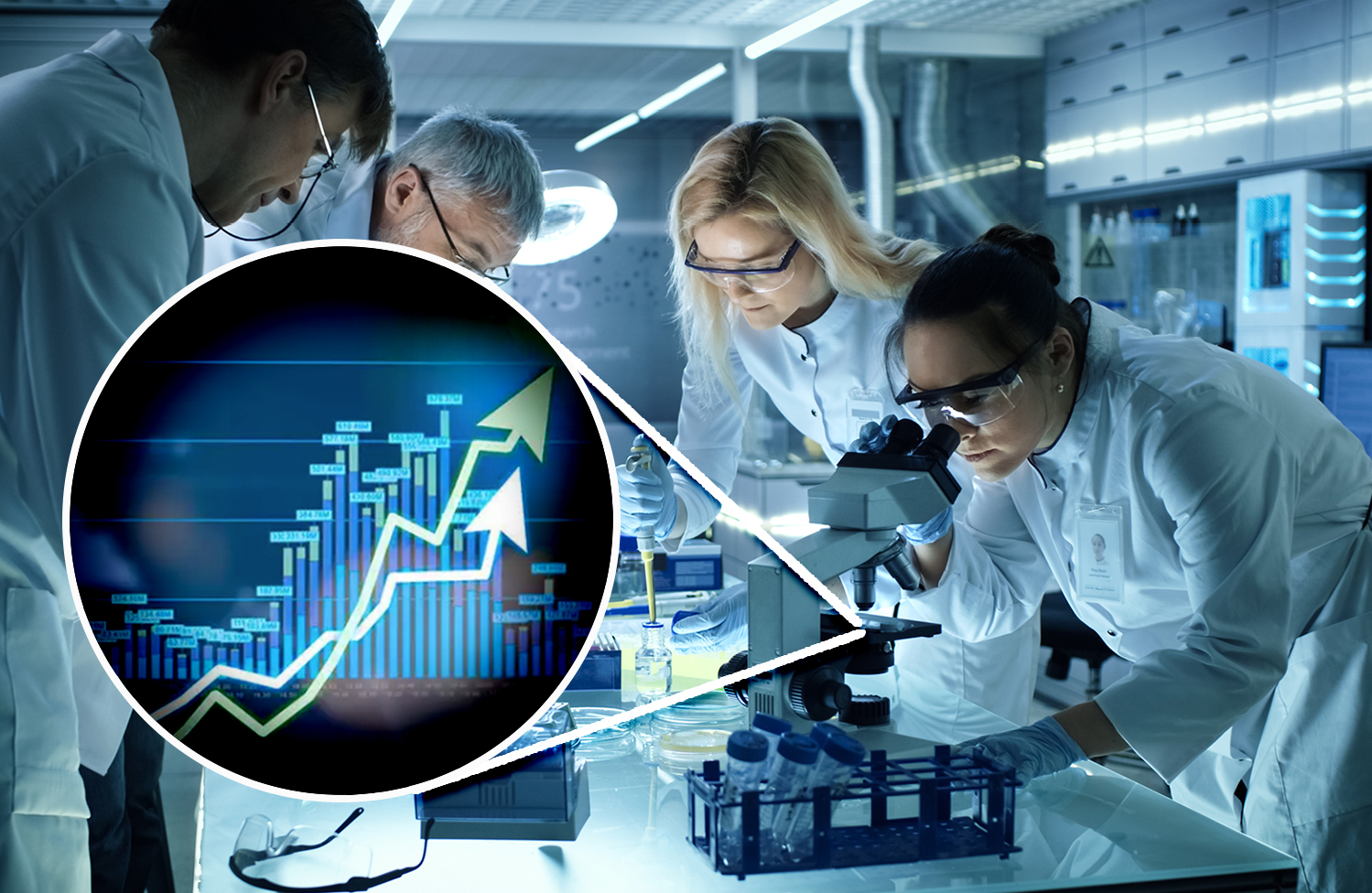 So, what exactly is this TriKE technology platform? TriKE is actually an acronym for tri-specific killer engagers that are made to target NK's or natural killer and tumor cells. Once they target NK cells, it binds to the CD16 receptor which makes a longer and stronger response compared to current treatment methods.
TriKE Therapy
One use of TriKE has been to develop a way to target the HIV-Env protein. The design to do this is known as HIV-TriKE. As a matter of fact, the company recently announced data that showed the effectiveness of HIV-TriKE. It was shown that it enhanced NK cell cytokine production and effectively killed infected targets with HIV-Env.
"We are pleased to see how the TriKE™ technology is able to be extended to the treatment of infectious disease and is able to kill HIV in the reservoir." Mr. Cataldo further stated, "We believe the HIV-TriKE™ will become part of a scalable and curative therapeutic strategy," expressed Anthony Cataldo, CEO and Chairman of GE Biopharma.
Conatus Pharmaceuticals Inc. (CNAT)
This next biotechnology company is known as Conatus Pharmaceuticals Inc. (CNAT). This company's focus is different compared to GT Biopharma. It aims to treat chronic diseases that have a large unmet need. Its lead product candidate CTS-2090, inhibits IL-1β which treats inflammatory diseases.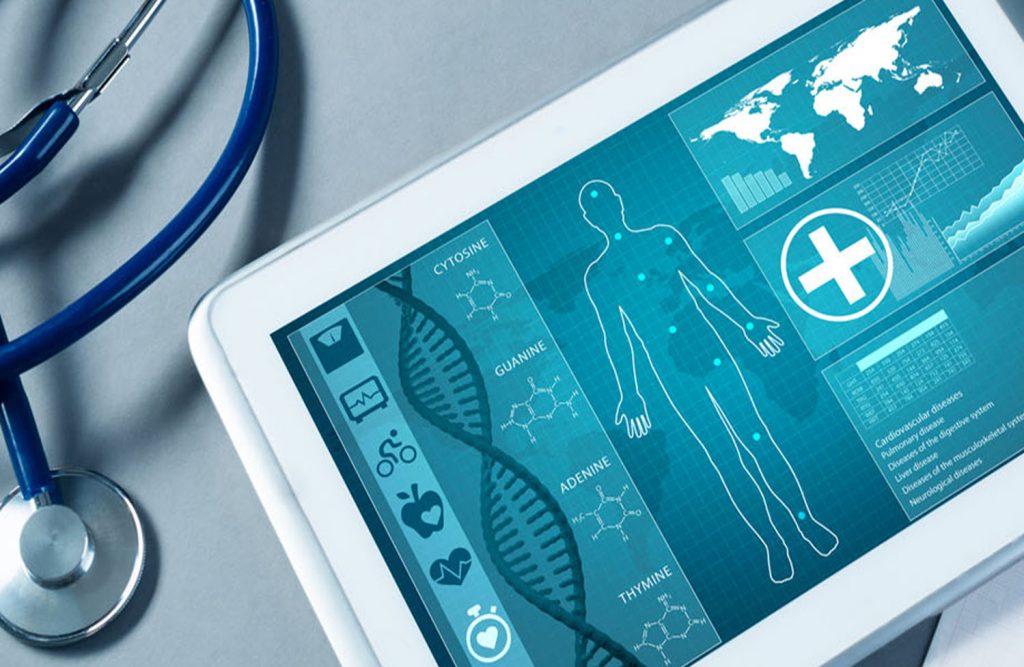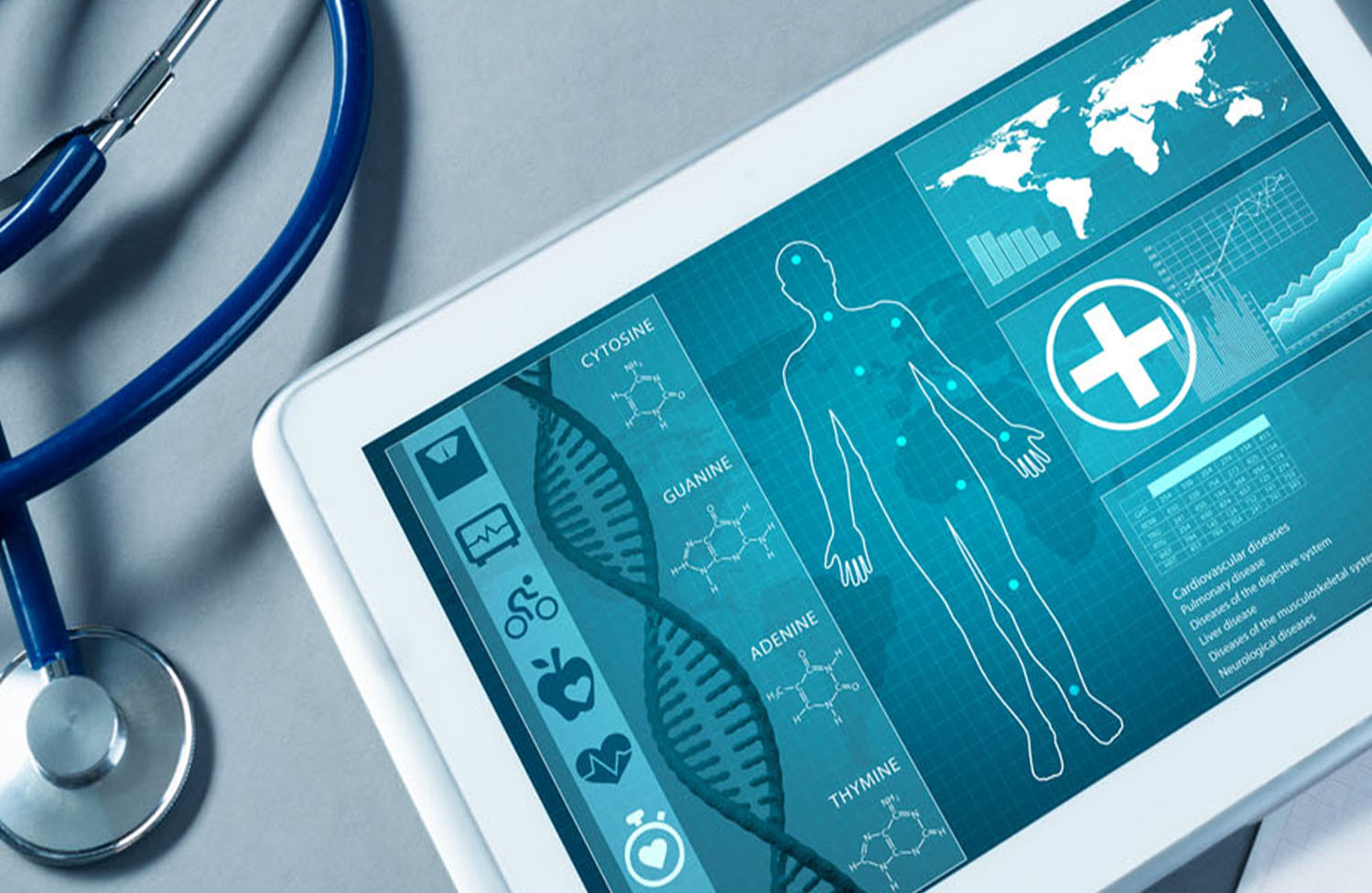 In terms of news releases, the company has been slightly lackluster over the last two months. However, in early August Conatus released its Q2 financials which showed some profitability promise in its income statement.
Revenues increased and expenses decreased in Q2 2019 compared to Q2 2018 which significantly reduced the company's net loss by $3.8 million. One potential hindrance factor in the financials could be Conatus' consistently declining free cash flow.
Nuvectra Corporation (NVTR)
To top things off, we have a neurostimulation company known as Nuvectra Corporation (NVTR). The company has a commercial product called Algovita Spinal Cord Stimulation which treats chronic pain of the trunk and limbs. In addition to this, Nuvectra is awaiting FDA pre-market approval for its Virtis Sacral Neuromodulation which treats chronic urinary retention and overstive bladders.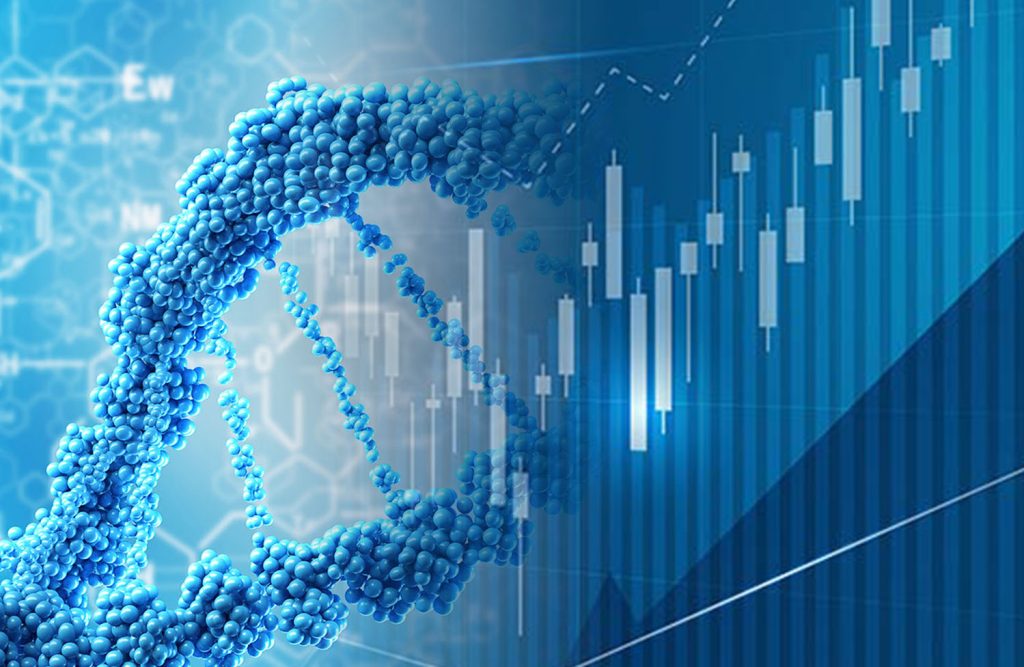 Compared to Conatus, Nuvectra has produced recent news that investors can sink their teeth into. First off, the company appointed Jennifer Kosharek as CFO around a month ago. This is a strong appointment thanks to her 15+ years of accounting experience and other leadership positions with Nuvectra.
Furthermore, the company recently submitted its supplementary chemical composition and biocompatibility data to the FDA to support Virtis' pre-market approval.
WHAT CURING CANCER & HIV COULD MEAN FOR THIS COMPANY, INVESTORS & THE WORLD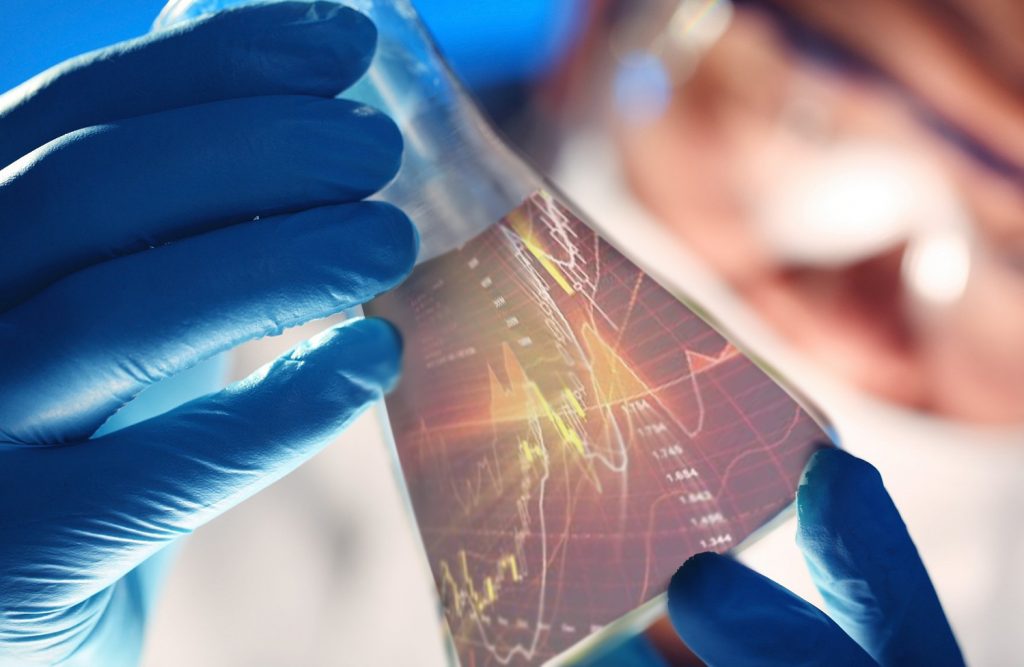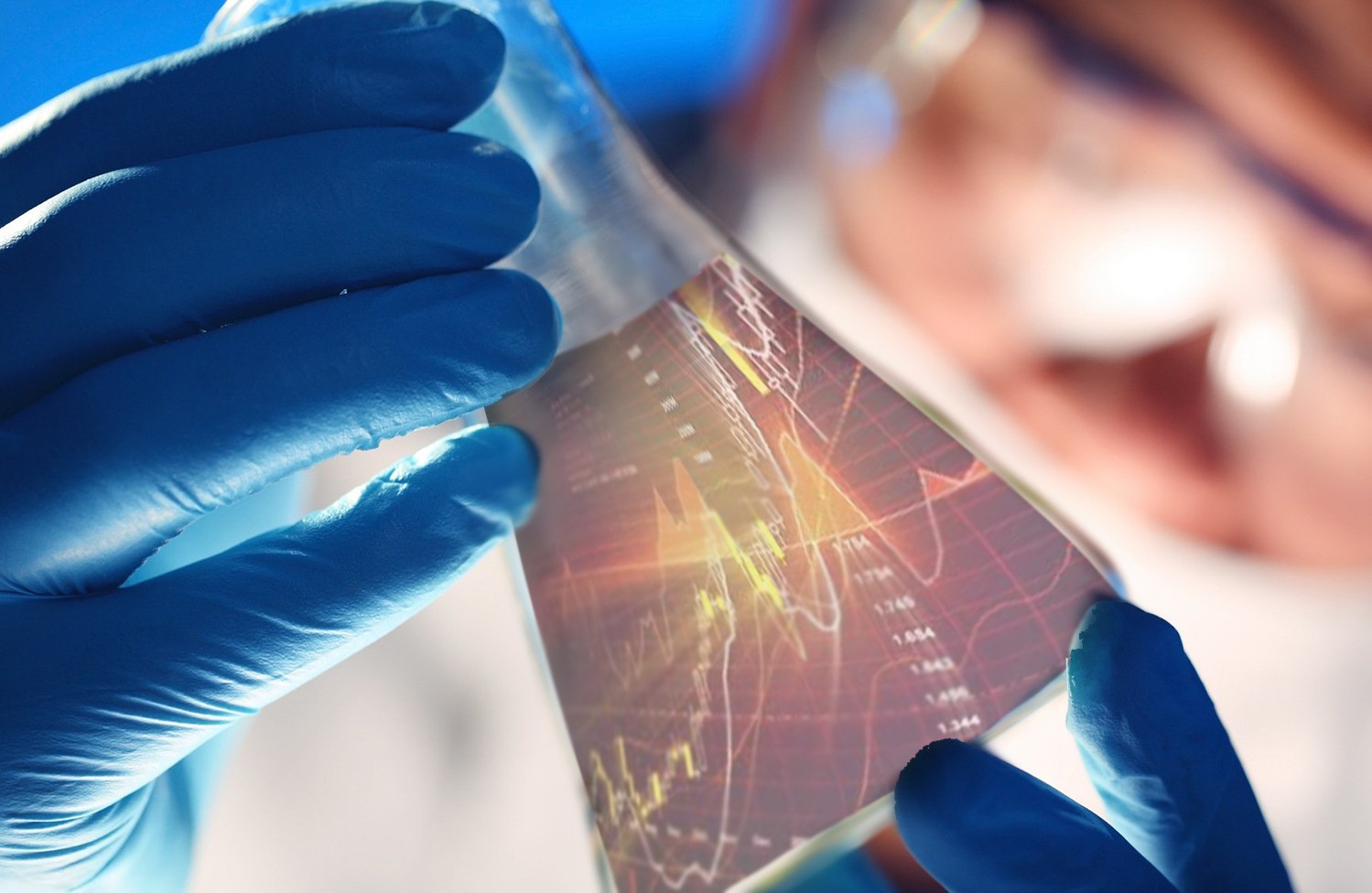 Pursuant to an agreement between Midam Ventures LLC and GT Biopharma Inc. (GTBP), Midam has been paid $100,000 for a period from October 1, 2019 to November 15, 2019. We may buy or sell additional shares of GT Biopharma Inc. (GTBP) in the open market at any time, including before, during or after the Website and Information, to provide public dissemination of favorable Information about GT Biopharma Inc. (GTBP). Full Disclaimer Click Here
Are These Biotech Names On Your October Watch List?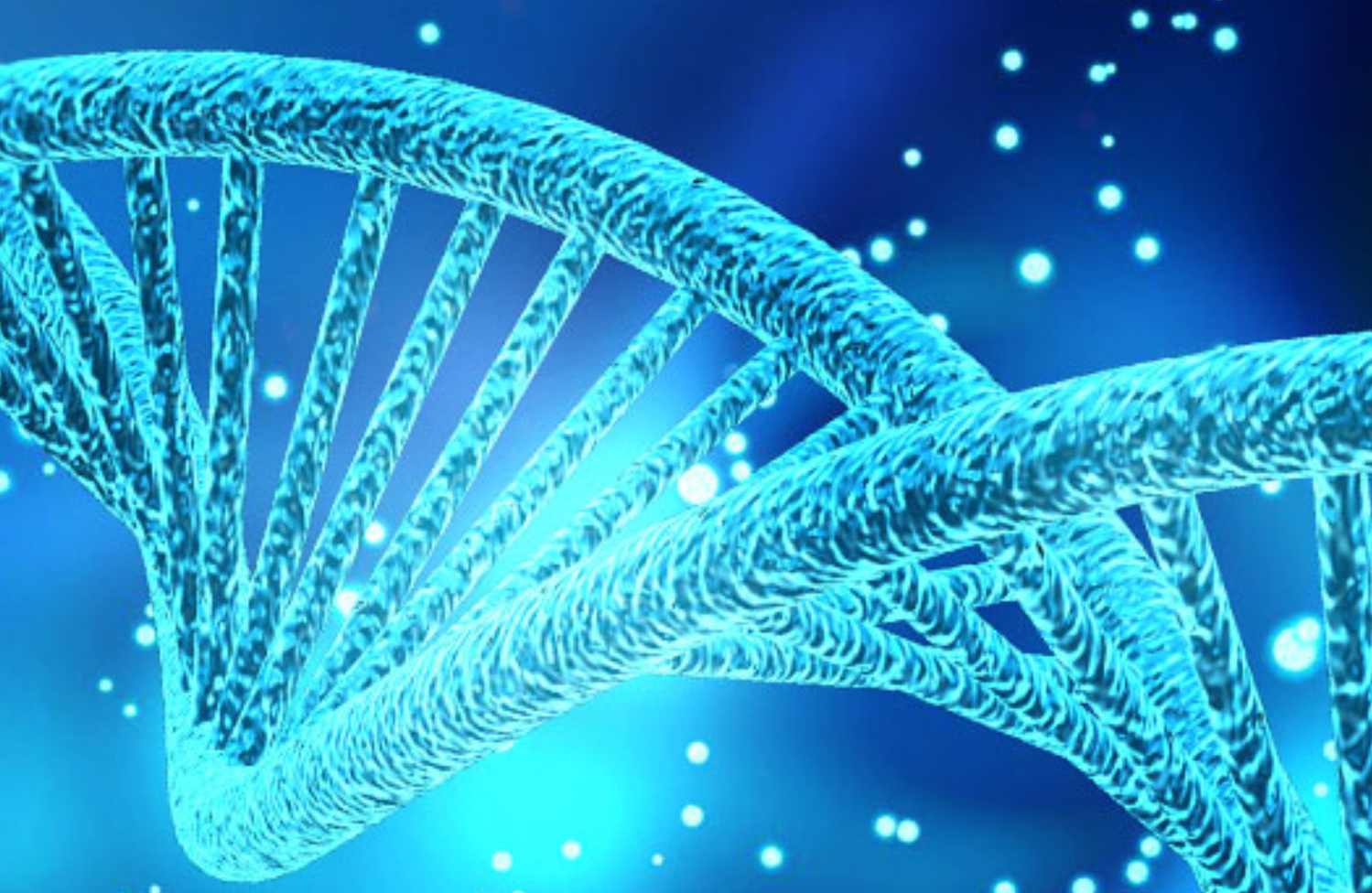 Over the past two decades, the biotech sector has been one of the best sectors to watch. If experts are to be believed, then it is likely to continue to be a hot sector for the foreseeable future. However, biotech stocks require research and that can help when it comes to making a list of biotech stocks.
Once that is done, the investor needs to track the companies closely. Then it's easier to decide upon the best course of action. Here is a look at three biotechnology penny stocks this month.
Biotech Stocks To Watch: PharmaCyte Biotech (PMCB)
If you're looking at PharmaCyte Biotech (PMCB) at this exact moment, you're seeing it before the company begins clinical trials and just as it's preparing to complete its Investigational New Drug Application for the FDA.  Whether you're new to biotech stocks or a seasoned vet, you should understand how important milestones like this are for a company.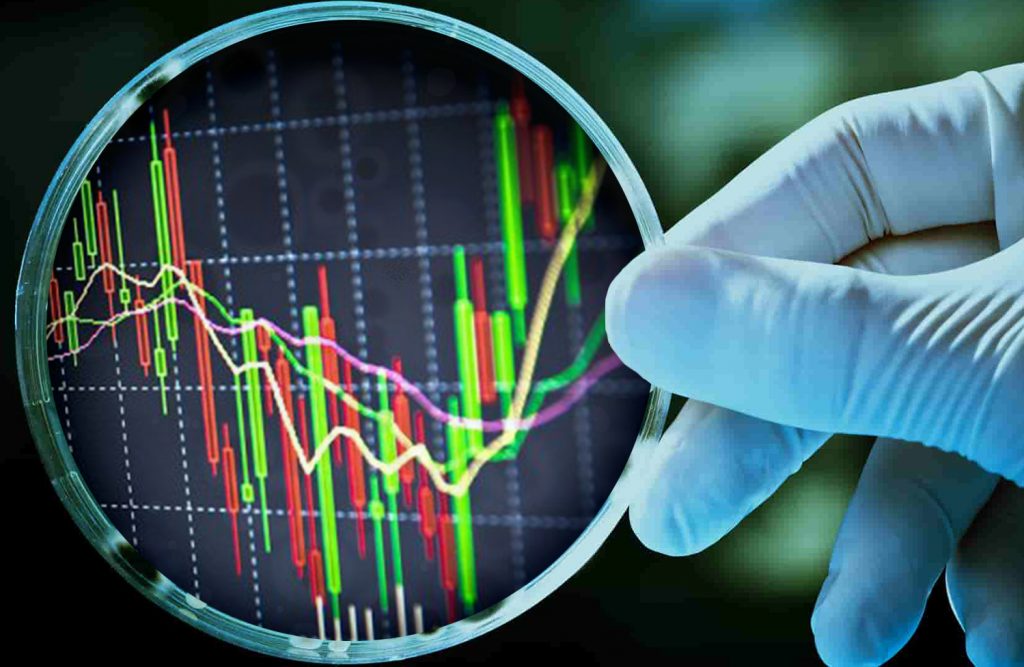 David A. Judd, a cellular biologist and a member of PharmaCyte's Medical and Scientific Advisory Board, was recently interviewed. Right now, PharmaCyte Biotech (PMCB) is putting together the necessary material for its planned clinical trial for inoperable pancreatic cancer, one of the most deadly forms of cancer today. Though there has been a targeted focus on Pancreatic cancer with PharmaCyte, its diabetes application may also have promise according to Judd.
"I think diabetes is where this type of technology really lends itself to the application. The key is to develop the right type of cell line to treat Type 1 and insulin-dependent Type 2 diabetes. There are several cell lines being explored by PharmaCyte simultaneously to do this. Selecting the right cell line to become our leading product candidate to treat diabetic patients in need of insulin is key to the success of PharmaCyte's Diabetes Program."
Over the last week, shares of PMCB stock have jumped from $0.0319 to highs of $0.0367 on Friday.
Biotech Stocks To Watch: Hepion Pharmaceuticals (HEPA)                                           
The next biotech stock to watch is Hepion Pharmaceuticals Inc (NASDAQ:HEPA). The company is involved in manufacturing medicines meant for liver conditions emanating from non-alcoholic reasons. The company announced that its research article has been published by the highly influential peer-reviewed journal, the Journal of Pharmacology and Experimental Therapeutics.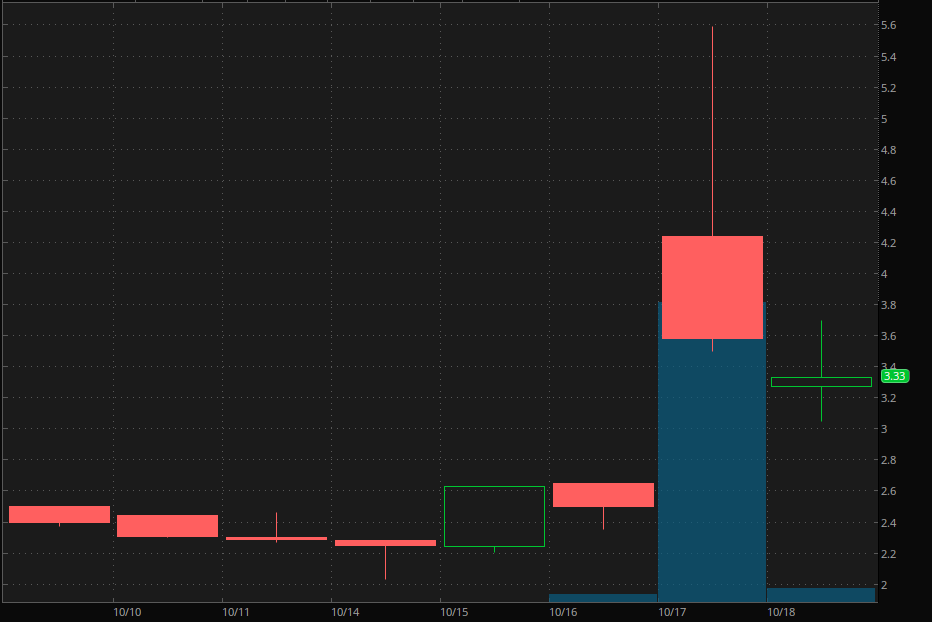 The paper in question is titled "A Pan-Cyclophilin Inhibitor, CRV431, Decreases Fibrosis and Tumor Development in Chronic Liver Disease Models." The study shows that Hepion's product CRV431 could well be a solution for treating chronic diseases of the liver. The paper also stated that the medicine is suited to address a range of therapeutic needs.
Once the news broke, the company's stock started soaring and soared over 43% at $3.58, well off the session high of $5.59.
Biotech Stocks To Watch: Protalix Biotherapeutics (PLX)
The other biotech stock that broke out more this week is Protalix Biotherapeutics Inc (NYSE:PLX). The company released data from the BRIDGE Phase 3 clinical study of its product PRX-102 and the revelations have proven to be highly encouraging. Out of a total of 22 patients who had been enrolled for the study, the data was gleaned from 16 of them.
The patients in question had been treated with PRX-102 for 12 months. The medicine is meant for treating Fabry disease and it has been revealed that there was an improvement in the function of kidneys in the patients. The stock soared by as much as 75% on Thursday and should definitely be on the watch lists of most investors.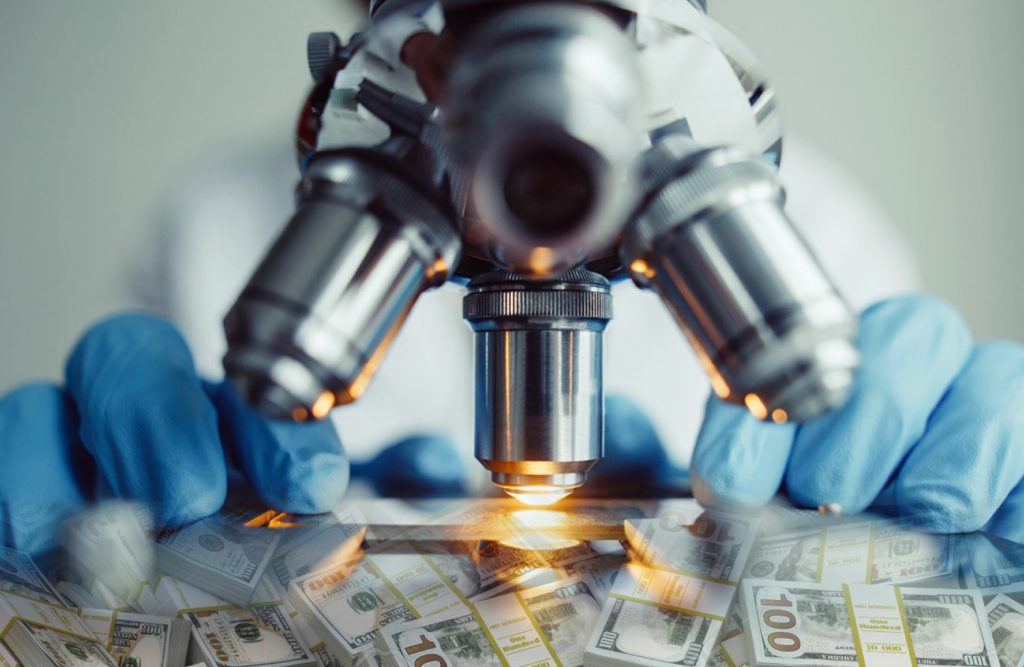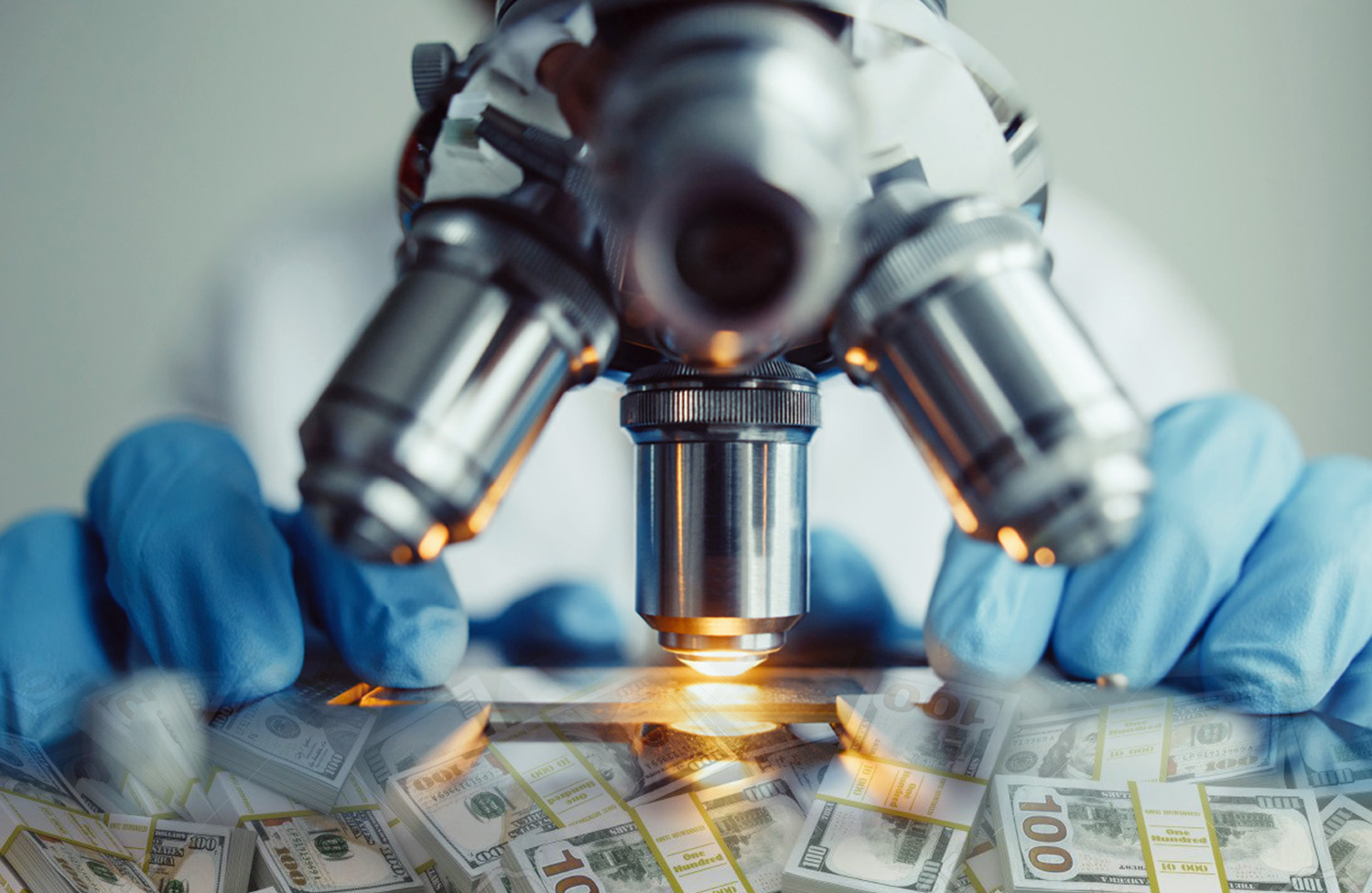 Pursuant to an agreement between MIDAM VENTURES, LLC and Complete Investment And Management LLC, a Non-affiliate Third Party, Midam was hired for a period from 07/09/2019 – 8/09/2019 to publicly disseminate information about PharmaCyte Biotech including on the Website and other media including Facebook and Twitter. We were paid $150,000 (CASH) for & were paid "0" shares of restricted common shares. We were paid an additional $150,000 (CASH) BY Complete Investment And Management LLC, a Non-affiliate Third Party, AND HAVE EXTENDED coverage for a period from 8/12/2019 – 10/15/2019. We were paid an additional $150,000 (CASH) BY Complete Investment And Management LLC, a Non-affiliate Third Party, AND HAVE EXTENDED coverage for a period from 10/16/2019 – 11/15/2019.We may buy or sell additional shares of PharmaCyte Biotech in the open market at any time, including before, during or after the Website and Information, provide public dissemination of favorable Information. Full Disclaimer Here.
Stock Price Newsletter – October 18, 2019
Biotech ETF's Just Hit New Highs: 3 Stocks To Watch
The biotech sector has a plethora of stocks though. Therefore, an investor needs to put in the necessary research. On that note, here is a look at three biotech stocks to watch as sector stocks enjoy a bull run in October.
---
In Case You Missed It: Sernova (SVA) (SEOVF) Finds C-Peptide In Phase I/II Fasting Patient
Sernova Corp. (SVA) (SEOVF) has detected enduring levels of C-peptide (measured up to 30 days and continuing), a biomarker of transplanted beta cell insulin production, in the bloodstream of a fasting patient in its continuing phase I/II Cell Pouch United States clinical study of type-1 diabetes.
---
These Healthcare & Biotech Stocks Deserve Your Attention This Month
The positive results provided a break for the sector. Furthermore, healthcare stocks have risen by 5.7% this year. The entire index has seen a nearly 20 percent gain, according to The Wall Street Journal. With this in mind, healthcare and biotechnology stocks are in focus this month.
---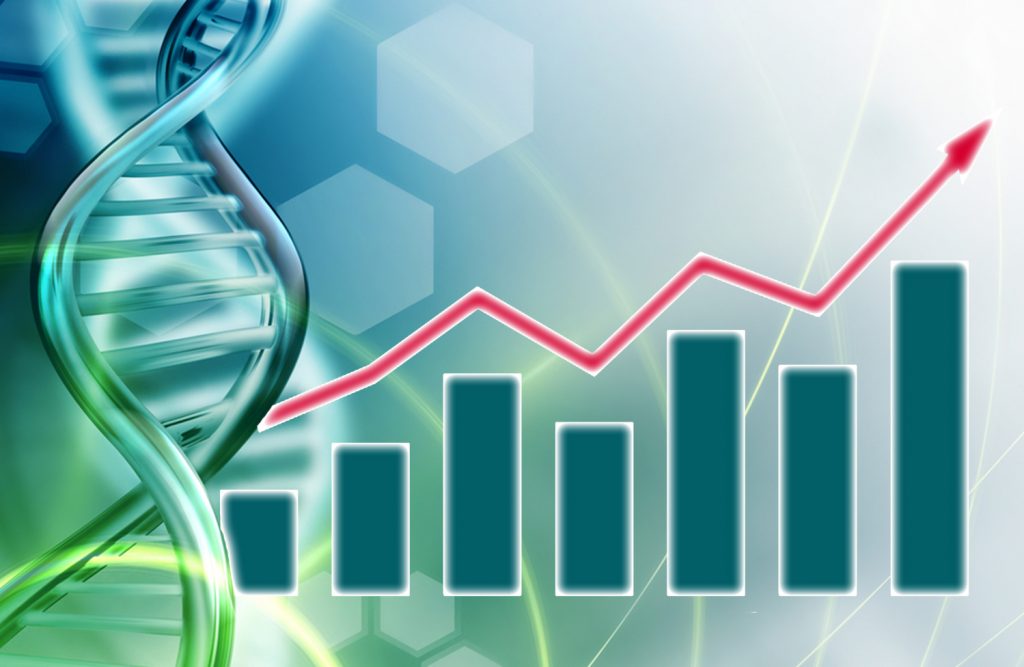 Disclaimer: Pursuant to an agreement between Midam Ventures LLC and Sernova (TSX:SVA) (OTC:SEOVF), Midam has been paid $350,000 for a period from September 23, 2019 to September 22, 2020. We may buy or sell additional shares of Sernova (TSX:SVA) (OTC:SEOVF) in the open market at any time, including before, during or after the Website and Information, to provide public dissemination of favorable Information about Sernova (TSX:SVA) (OTC:SEOVF). Click Here For Full Disclaimer.

Join Our Newsletter
Get stock alerts, news & trending stock alerts straight to your inbox!
We keep all user information pricate & promise to never spam.*
Search Stock Price (StockPrice.com)