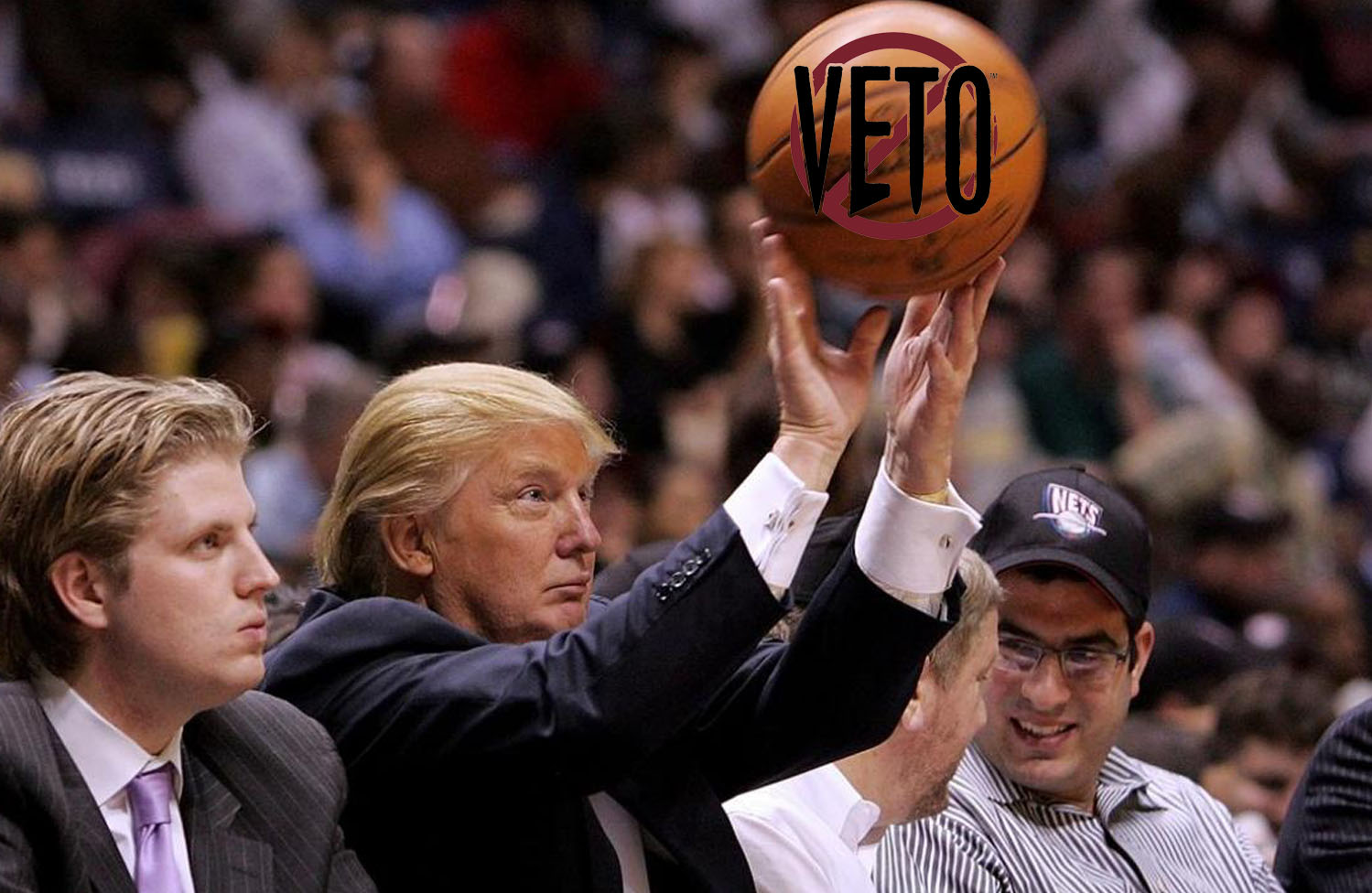 The adage "get back on the horse" is used to describe a situation in which a person or group of people reattempt an activity after having previously failed. As the example explains, if one were to fall of a horse whilst riding, assuming no grave injuries were caused, they should muster the courage to try once more. Now, this adage assumes that the person or persons who "fell off" during an activity has the ability to try once more. Sometimes a situation presents itself in which there is simply no point of trying, but it takes awhile to reach that point.
Over the course of the last few months, President Donald Trump has caused uproarious anger among members of the Democratic Party. The Dems are furious that President Trump has continued to attempt to declare a national emergency to allocate funding to construct a border wall along the US-Mexico border.
Initially, Trump threatened Democrats with a government shutdown if they failed to acquiesce to his demands, and, as many of you are aware, he made good on this threat. Back in January, Trump shutdown a quarter of the federal government including the Department of Justice, Interior, and the Department of Homeland Security.
Immediately following President Trump's introduction of his panicked declaration, Congress unilaterally passed a resolution terminating Trump's actions. Naturally, this made the president very angry, and several people close to Trump suggest that we won't like him when he's angry. While that's all well and good, a good amount of people don't fancy him in general.
Moving forward, earlier this month President Trump exercised, for the first time during his presidency, his right to veto a resolution passed by Congress. As for the bill in question, Trump vetoed Congress' attempt to terminate the national emergency declaration. 
The House on Tuesday pulled out all the stops to override Trump's veto but, to no avail, their efforts failed. According to Vox, in order to override a presidential veto, House Democrats "would have needed two-thirds of the chamber's support, or 290 votes. They were 42 votes shy, despite convincing 14 members of the Republican Party to join the cause. Despite the disappointing attempt made by the House to stop Trump's veto, Speaker Nancy Pelosi (D-CA) tried to find a silver lining for the situation.
"Whether we can succeed with the number of votes is not the point. We are establishing the intent of Congress. The president has decided to be in defiance of the Constitution, to deface it with his action. Both houses of Congress in a bipartisan way sent him a bill that said this is how we will address border security. He had to sign the bill to keep the government open. Trump defied the Constitution with his action. Congress has overridden that. He did veto it."

–Nancy Pelosi (D-CA), House Speaker
The Trump administration made an incredibly bold move in overriding the actions of a bipartisan-backed congressional resolution.  To some this may be just another disagreement from President Trump, but to others this is an indication that Trump is stubbornly determined to do whatever it takes to get what he wants. Congress will do what they can to defend the constitution and stop Trump from using funds otherwise allocated for a true national emergency.
The National Emergencies Act of 1976 allows any sitting president the ability to determine, at her,  discretion what constitutes a true emergency. Taking that into consideration, I'm not sure how President Trump's arguments will hold up in court when he tells a judge that our nation is under threat of siege along out Southern borders. 
Blackberry Stock Price Corrects 23% In A Month, A Value Buy?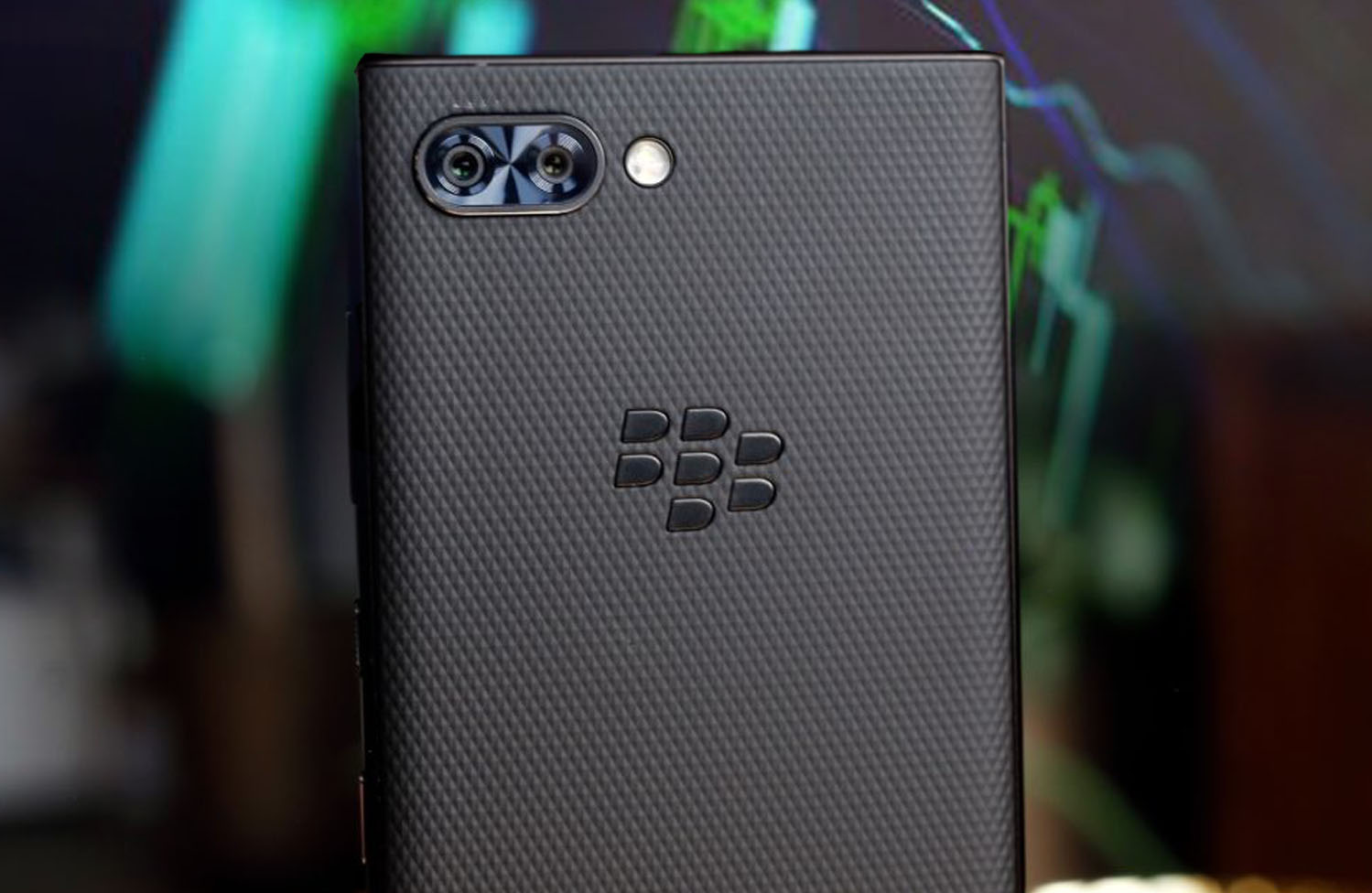 There was a time when BlackBerry Limited (BB) used to be one of the leaders of the telecommunication industry by virtue of its smartphones. However, the company's glory days are well in the past and the stock declined by more than 15% recently after it released its results for Q1 2019. The stock is now trading less than $8 but at the same time, it is important to note that the company has managed to deliver as far as its top-line figures are concerned.
Poor Earnings Lower Blackberry Stock Price
The software and services division is now the company's most important division. It has emerged as the biggest revenue generator for the Canadian company. Overall sales for Blackberry rose 16% year over year in the latest reported quarter.
Special Report | On-Demand Tech Companies Hit Billion-Dollar Valuations; Here's How Investors Can Capitalize In The Market
However, in the software and services, it was a far more pleasing picture. Its GAAP revenues rose 27% year over year. The company seems to be on the right track in terms of its plan to turn around. But the market doesn't seem to take a fancy to it. The reasons behind this might have something to do with allegations made by certain parties.
They say that the company uses non-GAAP methods to report earnings. If there is any kind of accounting cloud over a company, growth may be far away.
Where Does This Leave Blackberry Stock Price?
However, Blackberry has been quick to defend itself against these allegations. Financial disclosures of the company are fully SEC compliant. It remains to be seen whether the SEC takes an interest in the matter.
This problem has been the biggest reason behind the underperformance of Blackberry stock price. That's despite the company's decent performance. The acquisition of machine learning company Cyclane is also a positive development. But it remains to be seen how it affects Blackberry's future growth.
Uber Technologies (UBER) Stock Price Hits $45 Mark Again; Are Delivery Stocks Set To Fly?
Uber Technologies (UBER) stock price hit its IPO level of $45 again. Since its IPO, this becomes the fourth time that the company has hit its $45 mark. Each time it has been a real challenge for the company to rise above the IPO price.
Uber has made its name through its market dominance however it's growth continues to be slow-paced and also has continuous losses, making Uber less attractive to many. However, the thing that Uber has done is bring more attention to the on-demand and delivery stock arena.
Special Delivery: Small-Cap Delivery Stocks Are Gaining Ground In Cannabis
Driven Deliveries Inc. (OTC: DRVD) is one of the only publicly traded cannabis delivery service operating in the United States. Now that's what we call first-mover advantage. Driven Deliveries provides on-demand marijuana delivery in select cities where allowed by law. The service provides the legal cannabis consumer the ability to purchase and receive their marijuana in a fast and convenient manner.
>>Read More>> Two Massive Growth Industries, One Choice for Investors
Consumers are growing increasingly lazy with most of all purchases from retail to food shopping being done online. And now you can add weed to that list. Driven Deliveries (OTC: DRVD) is quickly gaining steam in legal US markets as the new delivery option for customers is resulting in increased revenue and transactions for dispensaries.
Food delivery apps and services such as GrubHub and Uber Eats have already expanded revenue generated in the food-service industry by 22% or more. Consumers love getting what they want without having to leave their house to get it, plain and simple.
In Spite Of Being A Broken IPO, Still Worth An Investment
Cannabis is just one small niche expanding into the on-demand technology market. Uber has always managed to capture the headlines. This week it did that by launching itself in the sixth German city, Hamburg. The company further has plans to acquire Postmates which gives UberEats a heavy competition provided the price is right.
McDonald's exclusivity with Uber also came to an end this year with the former getting into a contract with DoorDash. The company is set to report its financial results for Q2 on August 8. Uber had given accounts of its earlier performance through the prospectus issued during the IPO.
UBER stock price has been trading at $40 range since June. But, the figure is likely to change in the coming future for better. Uber has been able to disrupt various markets like those of food delivery, personal mobility, and freight logistics. In Q1 results, the company had reported 93 million monthly active platform consumers.
The revenue of the company has been on a slow rise especially on a net basis. The company sends a major portion of the money received to its drivers to keep them encouraged and active. This is a move that is not going away anytime soon. The deep deficits could also prove to be advantageous for the company.
Even though Uber looks like a broken IPO, it still leads in its industry. The concerns with the valuation persist still for good reasons. Uber continues to ride at a market cap which is five times the current year's revenue. But, one would have to wait till 2025 to see a positive earning in the growing market.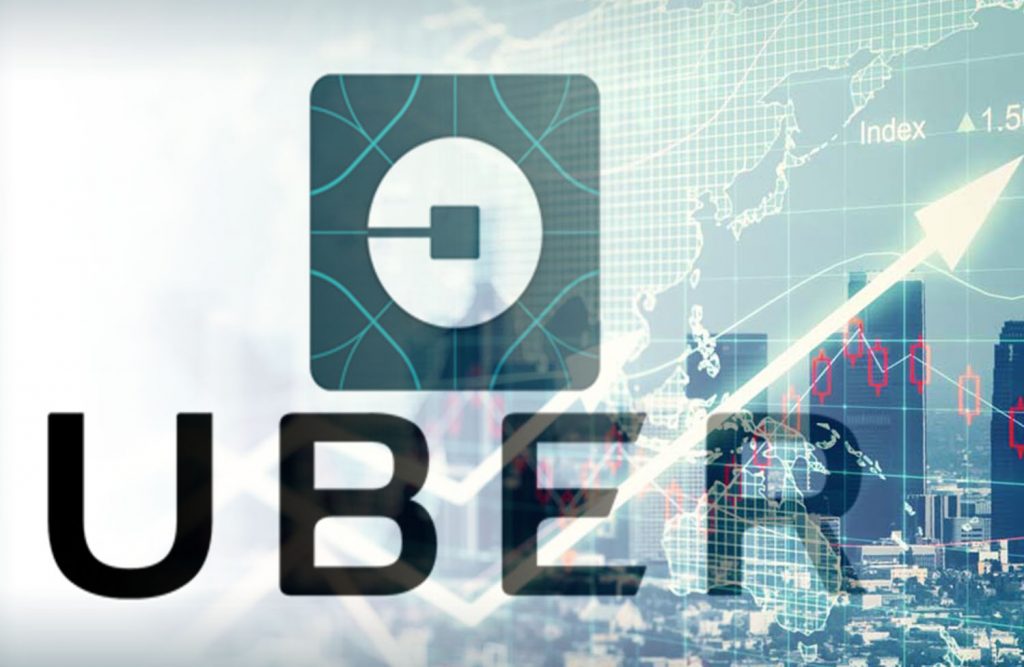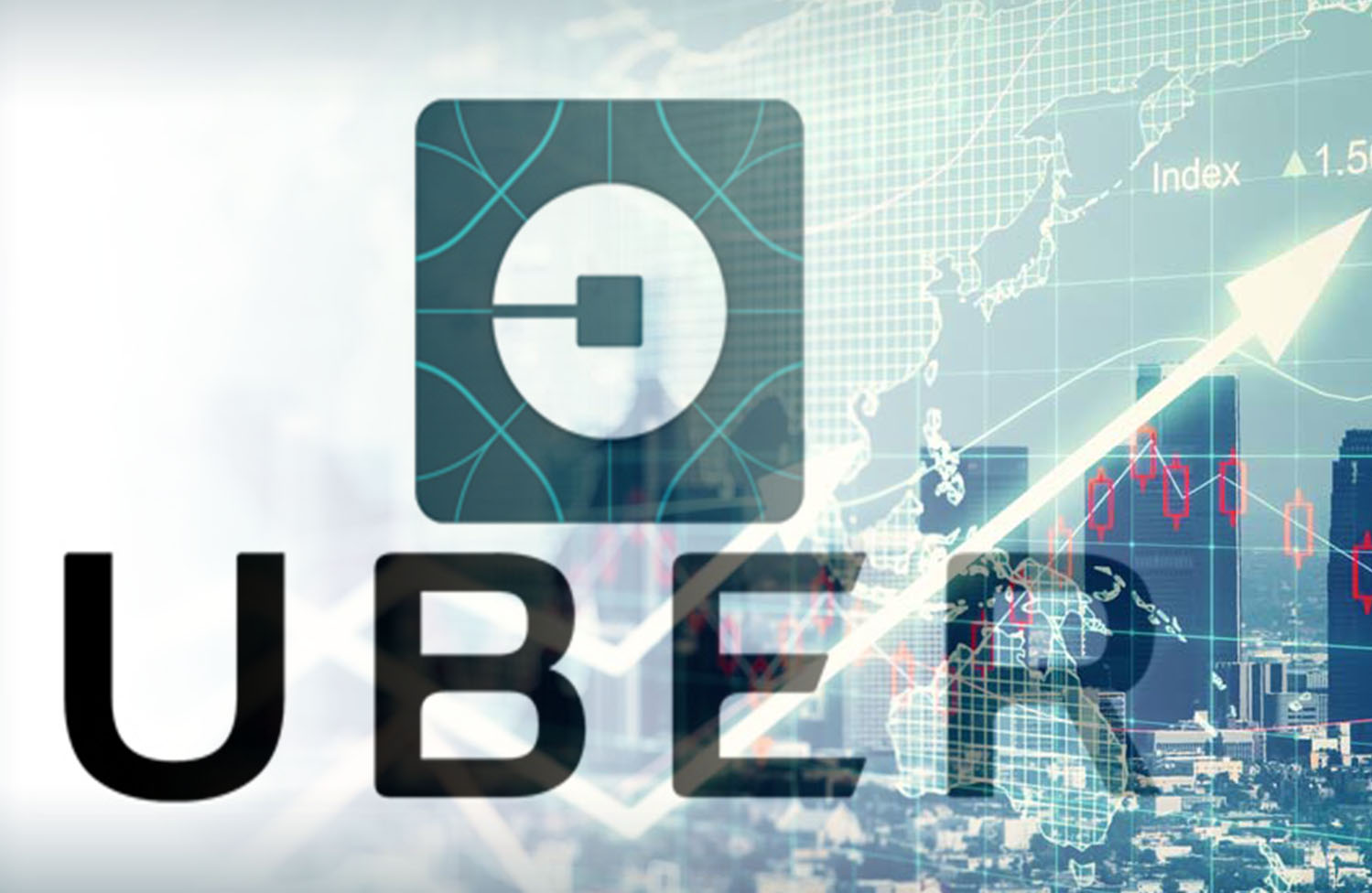 Stock Price Friday Update – July 19, 2019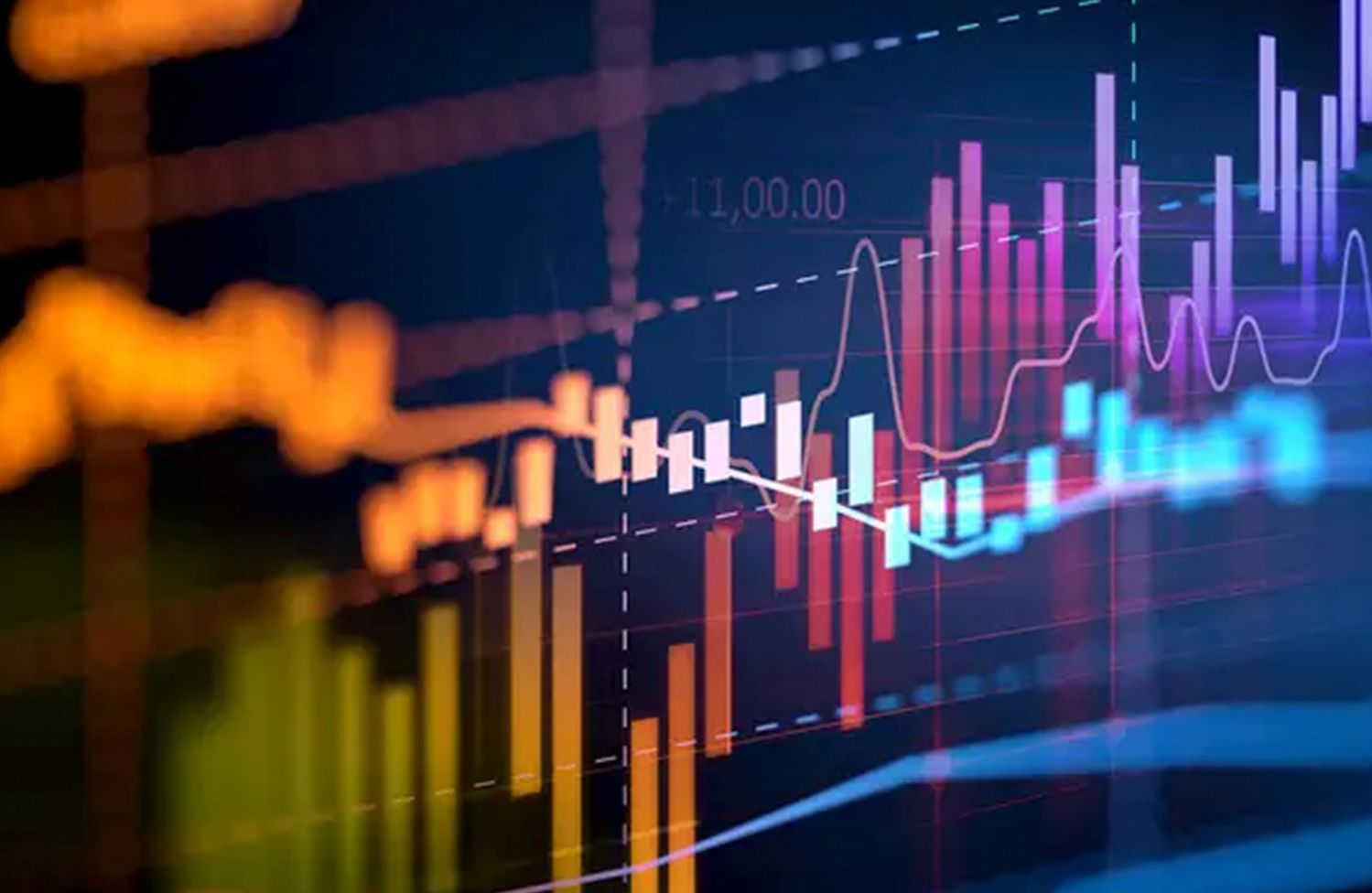 ROKU Stock Price Hits Another Life Time High: Good News For Tech Stocks?
In 2019 alone, ROKU stock has risen by as much as 271% as the company continued to add new customers and boosted revenues from advertising. However, could the latest surge be a signal for the next bull market in tech?
---
3 Biotech Stocks To Watch After Big News This Month
Here is a look at 3 biotechnology stocks that proved to be winners recently.
---
IPO News: Medallia Goes Public On Friday, July 19
Over 14 million shares of the company will be available to be traded at $16 to $18 per share on NYSE. And of course, investors will be watching MDAL stock price closely. Bank of America Merrill Lynch, Citigroup, and Wells Fargo Securities will oversee the IPO.
Search Stock Price (StockPrice.com)