Healthcare Penny Stocks To Watch: Driven Deliveries Inc. (DRVD), Biocept Inc. (BIOC), Cesca Therapeutics Inc. (KOOL), PhaseBio Pharmaceuticals Inc. (PHAS)
Healthcare penny stocks tend to be the largest movers among other penny stocks. This is mainly due to the amount of news they release. For example, any development in treatment becomes a news catalyst, which happens more often than other news.
Driven Deliveries Inc. (DRVD)
Driven Deliveries Inc. (DRVD) is primarily a technology company so why include it with other healthcare penny stocks? It is included because of what Driven's technology is capable of, delivering medical and recreational marijuana. Medical marijuana legality is sweeping across the US which is only expanding the future demand for the services Driven provides.
More studies are beginning to show the positive effects of marijuana in relation to stress and pain relief. These studies make Driven's recent announcement way more important. Driven revealed a partnership with Pure Ratios, a company selling 96-hour pain relief CBD and THC patches. This product is the only of its kind as it bypasses the digestive process and is absorbed directly into the bloodstream.
[REPORT] One of the Only Public Cannabis Delivery Services in the United States…Here's What To Know
Christian Schenk, CEO of Driven, stated, "We believe that our best-in-class delivery platform coupled with Pure Ratio's proven popular brands will provide a strong synergistic relationship between the companies. We look forward to expanding our customer base while increasing revenue and enhancing our overall brand recognition. Management has already identified several similar popular brands that it intends to add to our platform in the near future."
Biocept Inc (BIOC)
Biocept Inc (BIOC) is a healthcare company that uses liquid biopsy technology to assess several forms of cancer for physicians. Biocept has their own liquid biopsy platform known as Target SelectorTM which can analyze tumor markers.
Recently, Biocept announced a new Target SelectorTM platform for breast cancer. It is Biocept's second tumor-specific panel and will help target the second leading cause of death for women. In addition, Biocept's platform allows medical personnel to evaluate patients with metastatic breast cancer which is usually very difficult. This news has brought strong volume and a 11% pre-market move.
Cesca Therapeutics Inc. (KOOL)
Cesca Therapeutics Inc. (KOOL) is a medical device healthcare company for cell-based therapeutics. Cesca is an affiliate of the BoyaLife Group which is based out of China. Cesca is using its AutoXpress platform to meet the needs regarding cardio, vascular, and immune diseases.
One of Cesca's subsidiaries, ThermoGenesis, recently received approval for its Next-Gen AXP II System for cord blood processing. The AXP II System allows for the processing and storage of hematopoietic stem call concentrates. Also, multiple cord blood units can be processed in one centrifuge. Thanks to this approval, Cesca's stock increased by more than 40%.
PhaseBio Pharmaceuticals Inc. (PHAS)
PhaseBio Pharmaceuticals Inc. (PHAS) is a biopharmaceutical company whose primary goal is creating and selling treatments to orphan diseases. Their primary drug is called PB2452 which reverses antiplatelet activity. PB2452 recently received positive preliminary results from Phase 2a clinical trial. These results pushed the stock from $12.19 to $14.08 on June 18th.
"If approved, PB2452 could help address these critical unmet medical needs by enhancing the safety profile of ticagrelor, which has the potential to become the only antiplatelet therapy on the market with a specific reversal agent. We look forward to reporting full results from the Phase 2a trial at an upcoming medical congress."

John Lee, M.D., Ph.D., Chief Medical Officer of PhaseBio
---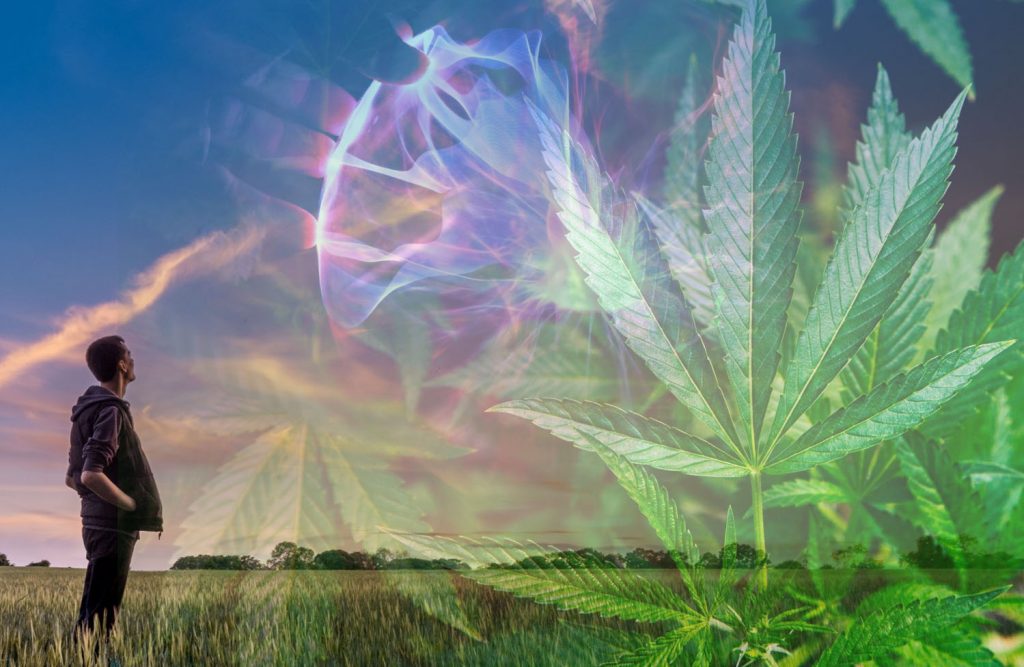 Acadia (ACAD) Stock Price is up 60% This Month; Bullish Signal For Biotechs?
One sector that has always been a favorite of investors of all varieties is the pharmaceutical sector and all investors like a turnaround story. Over the years, ACADIA Pharmaceuticals Inc. (NASDAQ:ACAD) had been one of the better-known strugglers in the industry. That was reflected in the stock price as well. But recent developments have breathed new life in the stock, which could be an indicator for the biotech industry at large.
Biotech Stocks To Watch: PharmaCyte Biotech (PMCB)
There has been no lack of attention on biotech penny stocks this year. At the beginning of August, one small biotech stock broke to highs of over $10 from a starting price below $2 a share after releasing news. PharmaCyte Biotech (PMCB) focuses on ways to effectively deliver treatments to patients with diseases ranging from cancer to diabetes.
The company's proprietary cellulose-based live-cell encapsulation technology known as "Cell-in-a-Box®is the platform that the company uses to develop its therapy delivery methods. For most of the quarter, shares of PMCB stock have traded between $0.033 and $0.04 with volume recently surging.
On September 12, PharmaCyte saw more than 4 million shares trade; well above its daily average. Most of the attention surrounding the company has been on two things. First, its progress with Cell-In-A-Box and the application for Pancreatic cancer has continued to progress. The company brought on Dr. Manuel Hidalgo, has confirmed that he will be Principal Investigator (PI) for PharmaCyte's planned clinical trial in locally advanced, inoperable pancreatic cancer (LAPC) now that he is at Weill Cornell Medical Center.
Second, the company has been ramping up for a much-anticipated shareholder update call on September 20. The call will cover PharmaCyte's preparations for submission of its Investigational New Drug application (IND) to the U.S. Food and Drug Administration (FDA) to treat locally advanced, inoperable pancreatic cancer and developments related to PharmaCyte's product pipeline on which PharmaCyte has been working and that have not yet been reported in a press release.
Acadia (ACAD) Stock Price: Important Developments
People who had held on to the stock through the barren years got a nice boost recently. This came after Acadia's well-known medicine Nuplazid recorded better than expected sales. In addition to that, there were encouraging results from a dementia-driven psychosis study. Hence, it is important to figure out whether it is perhaps time to buy the stock.
While the signs are no doubt encouraging, it is important to note that data reveals that around 60,000 people in the United States are diagnosed with Parkinson's every year. Out of those, a large proportion (50% to 80%) suffers from dementia. Hence it can be argued that the market is simply not too big for Acadia's Nuplazid.
Moreover, different types of dementia are brought on by Alzheimer's disease, which is why all of it might not actually fall into Acadia's lap. That being said, it is also well known that antipsychotic drugs have only been approved for the treatment of Parkinson's and hence the Alzheimer's market is already out of the question.
Market Potential
Projections suggest that the sale of Nuplazid could grow to more than $1 billion in 2023 from $224 million in 2018. While that is encouraging, it is also important to note that the growth has been priced into the Acadia stock price.
However, if Acadia's plans for growth somehow run into any trouble, then there is every chance of the stock price plummeting once again. The company is recovering and there is some time before the patient population for Nuplazid can be expanded sufficiently. In the meantime, investors need to be a bit more patient.
Shares of ACAD are up over 60% over the past week and made a new multi-year high of $43.98.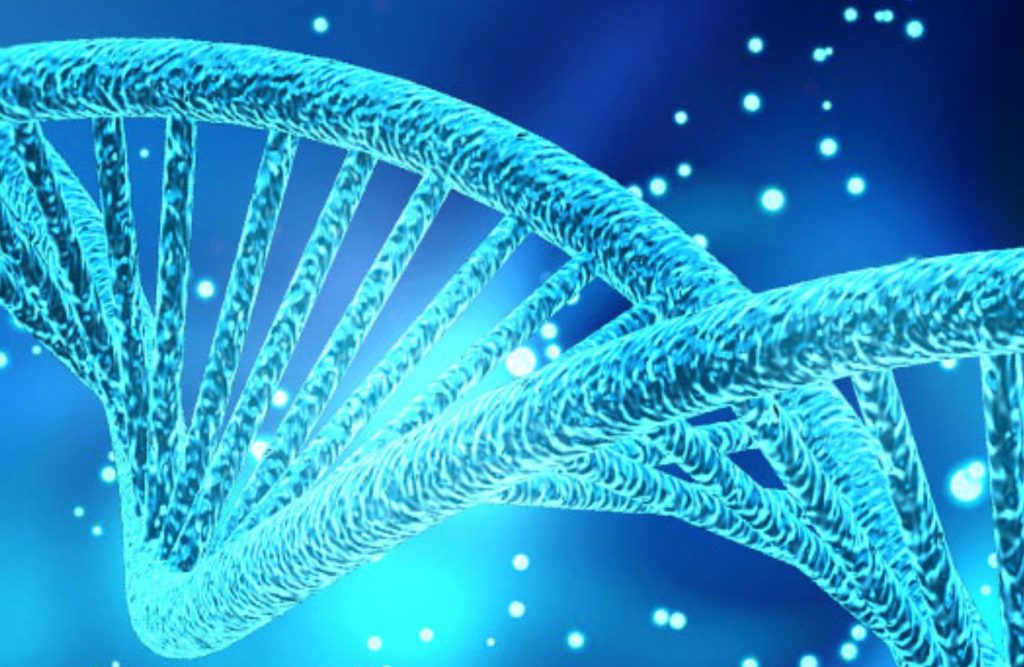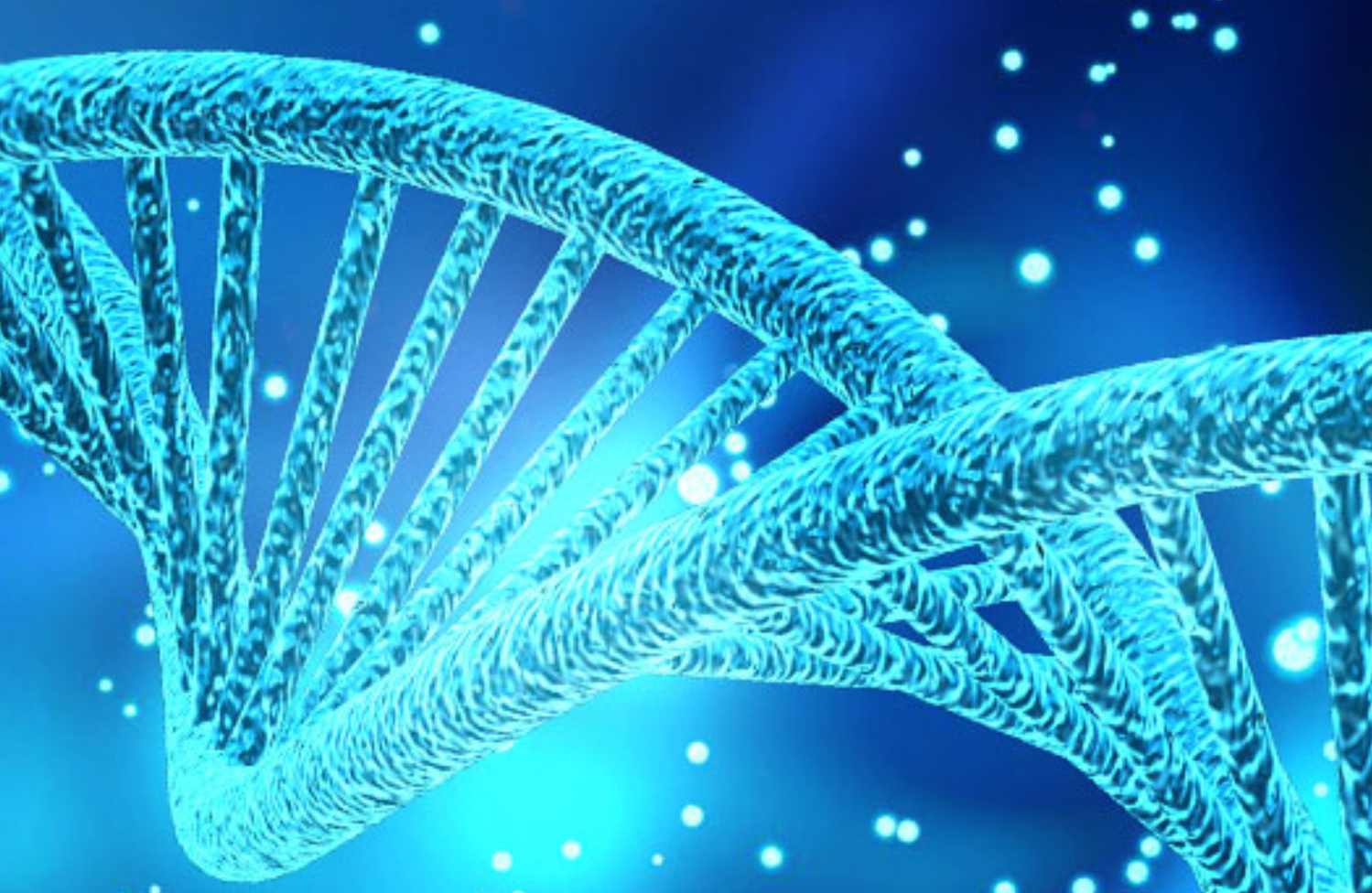 Top Biotech Stocks To Watch This Week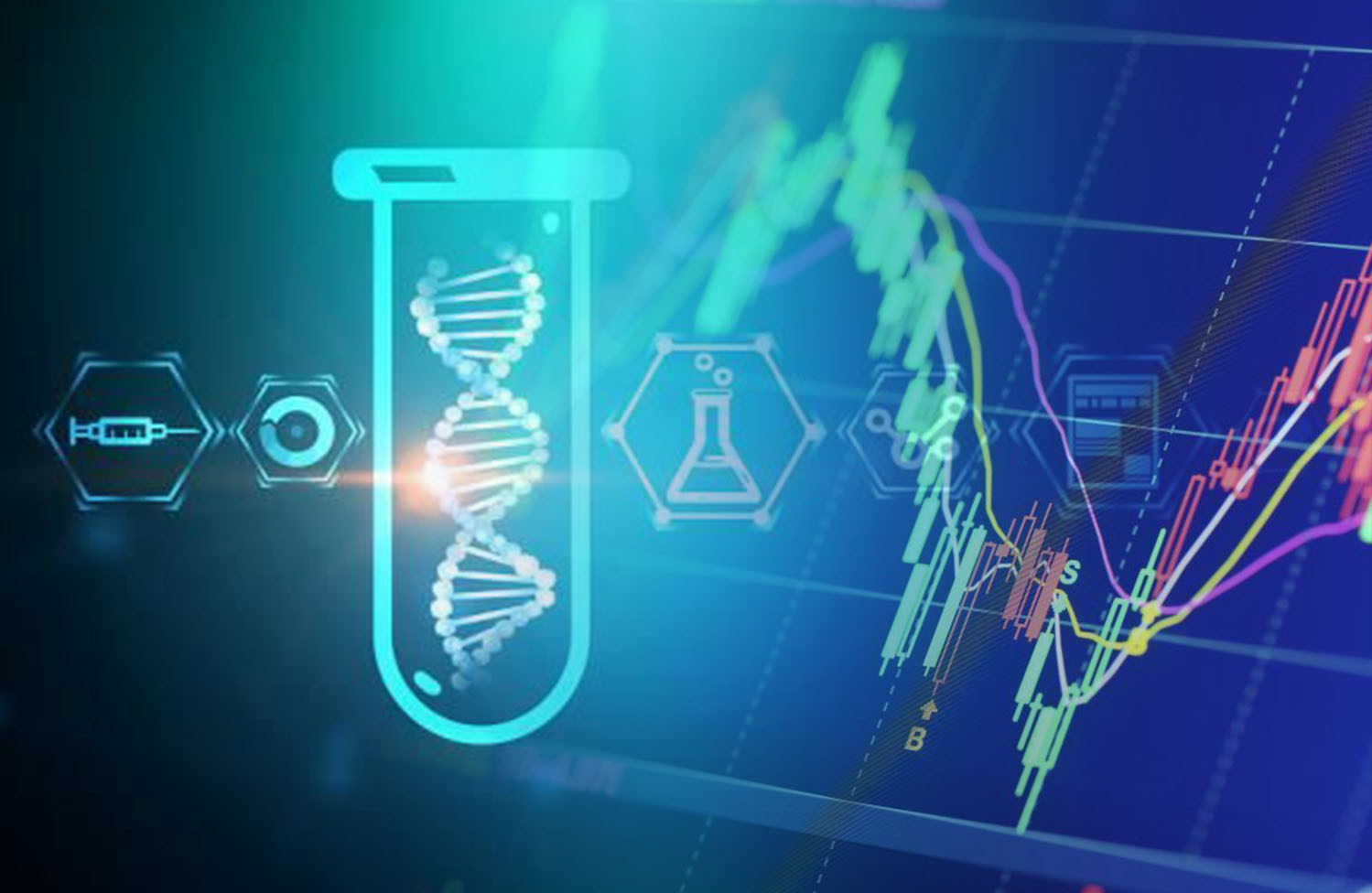 Biotech stocks rarely perform well during the summer months, and 2019 has proven to be no exception in regards to this historical pattern. The iShares Nasdaq Biotechnology ETF, for example, has fallen by nearly 2% since the official start of summer.
The values of biotech equities, however, do generally start to pick up as the year winds down. The underlying reason is that the latter part of the year is chock-full of key data readouts, regulatory decisions, and thousands of scientific conferences across the globe. 
Biotech Stocks To Watch
GT Biopharma (GTBP)
Earlier this quarter GT Biopharma, Inc. (GTBP) an immuno-oncology company focused on innovative treatments based on the Company's proprietary NK cell engager announced that Jeffrey Miller, M.D. has been hired by the Company as its Consulting Chief Medical Officer.
Further to this, the company confirmed that it had notified FDA that it was commencing enrollment in its first-in-human GTB-3550 Phase I/II clinical trial. The clinical trial is being conducted at the University of Minnesota's Masonic Cancer Center in Minneapolis, Minnesota under the direction of Dr. Erica Warlick.
GTB-3550 (OXS-3550) is the Company's first Tri-specific NK cell Engager (TriKE™) product candidate being initially developed for the treatment AML. GTB-3550 is a single-chain, tri-specific scFv recombinant fusion protein conjugate composed of the variable regions of the heavy and light chains of anti-CD16 and anti-CD33 antibodies and a modified form of IL-15.
Since making the announcement, shares of GTBP are up by 13.2%.
NewLink Genetics Corp (NASDAQ:NLNK)
NewLink Genetics Corp (NASDAQ:NLNK) said the FDA has accepted partner Merck & Co., Inc. (NYSE:MRK)'s BLA for its investigational Ebola vaccine, according to the application priority review status. The PDUFA goal date has been set for March 14, 2020.
Potential approval of the vaccine will trigger issuance of a priority review voucher, owned by Merck and in which NewLink has a substantial economic interest. NewLink can then monetize its share of interest in the voucher. The vaccine candidate, originally developed by the Public Health Agency of Canada, was licensed to NewLink.
vTv Therapeutics Inc (NASDAQ:VTVT)
vTv Therapeutics Inc (NASDAQ:VTVT) is scheduled to present at the European Association for the Study of Diabetes 55th annual meeting being held in Barcelona, Spain with a new Phase 1/2 Simplici-T1 study of liver-selective glucokinase activator TTP399 as an adjunctive treatment for Type 1 diabetes.
Biotech IPO To Watch
IGM Biosciences priced its IPO of 10.938 million shares at $16, the midpoint of the estimated price range of $15-$17 per share. The shared of the preclinical and clinical-stage immuno-oncology biotech will be listed on the Nasdaq under the ticker symbol "IGMS."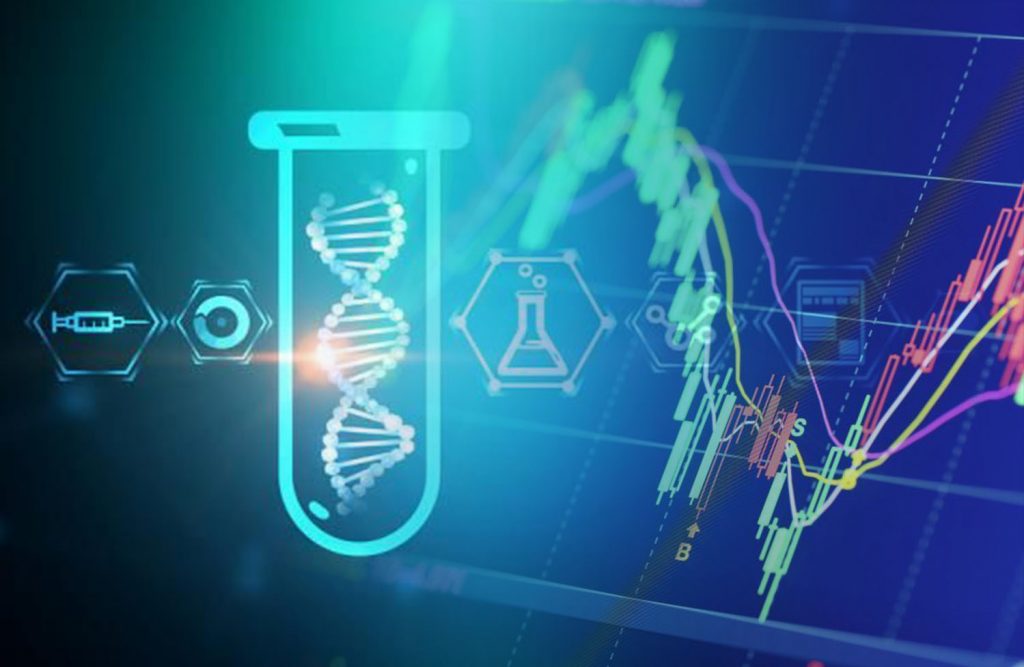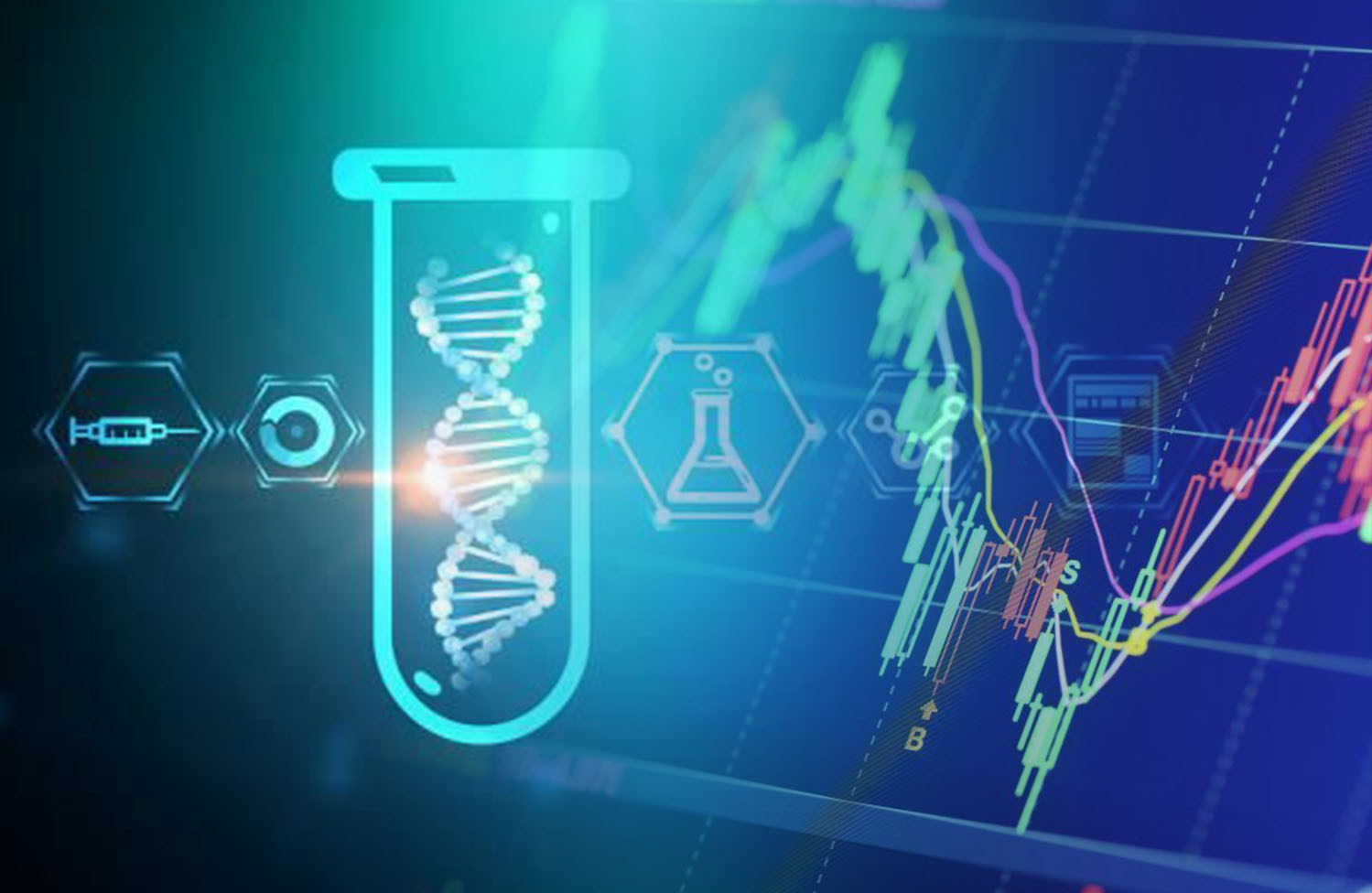 3 Biotech Stocks Jumped Big Last Month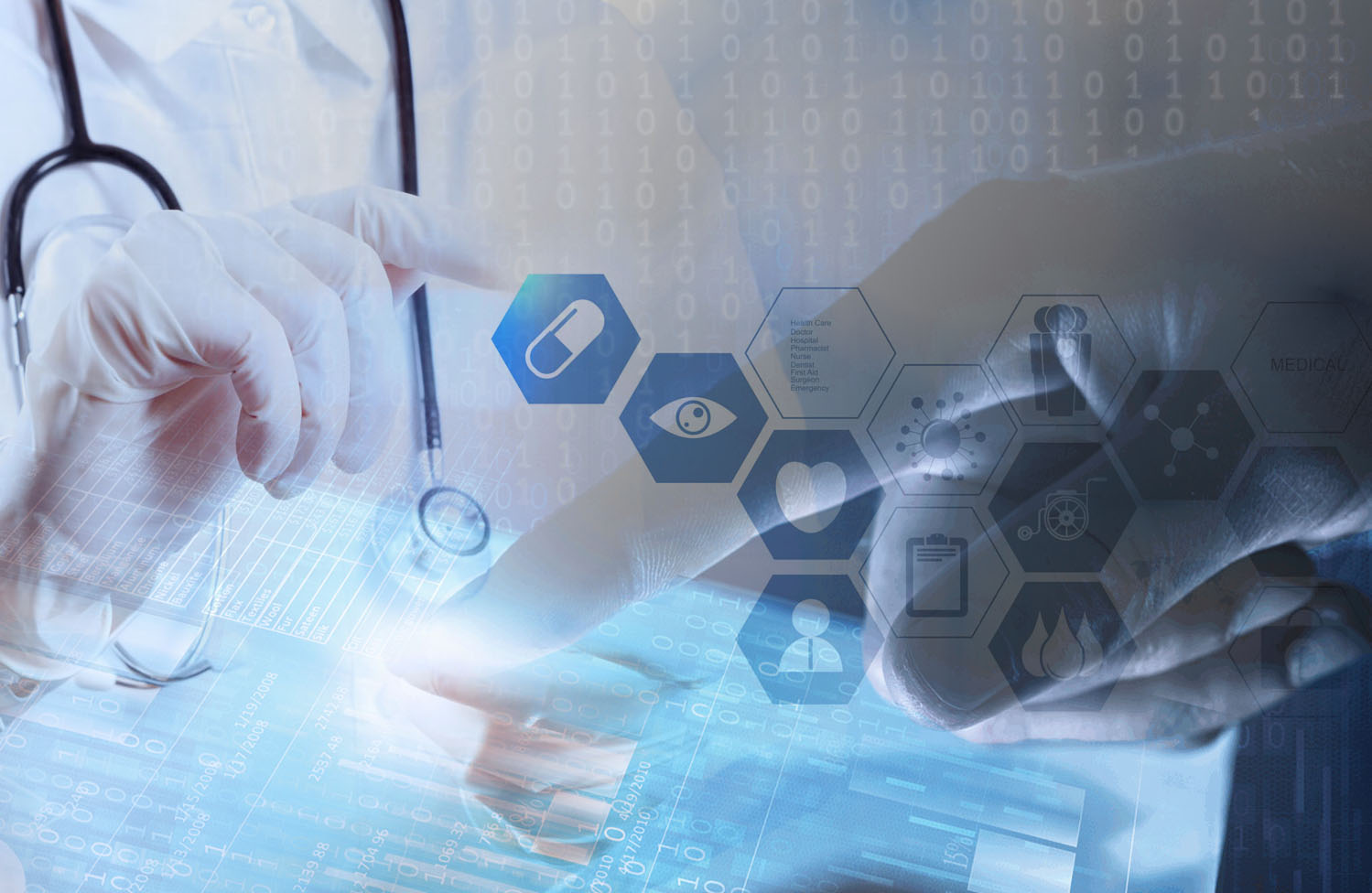 The biotech sector has thrown up a high number of gems over the years and helped generate hefty returns for investors. Due to the advancements made in biotechnology over the years and those which are still being made, it is a sector that will continue to be a favorite of many investors.
Plenty of companies are doing revolutionary work in this space and have the potential of turning into excellent investments eventually. Here is a look at 3 biotech stocks that jumped significantly over the past few weeks and deserve to be on the watch lists of investors.
Tiziana Life Sciences (TLSA)
This biotech stock has been riding under the radar for the better part of the last 6 months. But in September, shares of Tiziana Life Sciences (TLSA) have enjoyed a much more active market. This has been due, in part to recent Phase Trial news related to the company's pipeline therapies:
[9/16/19] Tiziana Life Sciences (TLSA) Announces FDA Approval to Initiate Phase I Clinical Trial with Orally Administered Foralumab in Healthy Volunteers
[9/10/19] Tiziana Reports Phase 1 Clinical Data Demonstrating Nasal Treatment with Foralumab was Well-tolerated and Produced Positive Trend in Biomarkers of Immunomodulation and Anti-inflammation in Healthy Volunteers
[9/4/19] Tiziana Life Sciences (TLSA) Reports Positive Phase 2a Clinical Data Exhibiting Positive Clinical Activity with Milciclib Monotherapy in Advanced Sorafenib-refractory or -intolerant Patients with Unresectable or Metastatic Hepatocellular Carcinoma
Tiziana Life Sciences (TLSA) is focusing on to develop novel treatment for liver diseases such as NASH and hepatocellular carcinoma (HCC). Tiziana (TLSA) holds extensive IP and a strong pipeline of in-licensed clinical assets. Tiziana has clinical development programs for Foralumab and Milciclib. Strong IP for oral and nasal administration is for the platform technology, which is applicable to all antibodies drugs for treatment of human diseases. Click To Read More About Tiziana Life Sciences (TLSA)
Mesoblast (MESO)
The next company to watch: Mesoblast Limited (MESO Stock Report). Its shares skyrocketed last week after it emerged that it had entered into a lucrative partnership with Grunethal. Grunethal is a privately held German company. According to the terms of the deal, the companies are focusing on the development as well as sales of the product MPC-06-ID.
According to the terms of the deal, Grunethal is going to pay $15 million to Memoblast straightaway for the right to sell the medicine in South America and Europe. However, the company stands to earn as much as $135 million more if certain targets are met. The Phase 3 trials for patients in the United States are already happening and the data could be available by mid-2020.
Kodiak Science (KOD)
The other stock which made a major move last week was Kodiak Science (KOD Stock Report). The company is involved in AMD or age-related macular degeneration and similar other conditions that hamper the vision in people of advanced age.
Vision loss is one of the most important categories of treatments in the sector and there is a lot of conflict in the sector with regards to the effectiveness of anti-VEGF medicines. Kodiak is developing its own antibody known as KSI-301and recently human proof of concept data points with regards to the anti-VEGF medicine showed that the company might have actually found something that could work. That resulted in the remarkable rise in the stock price last week.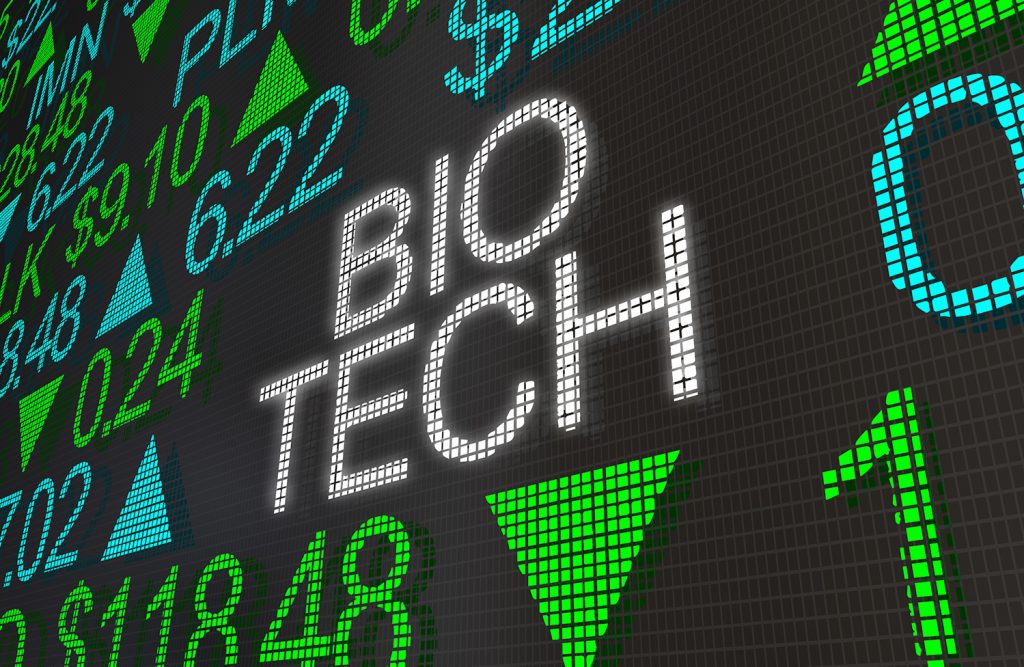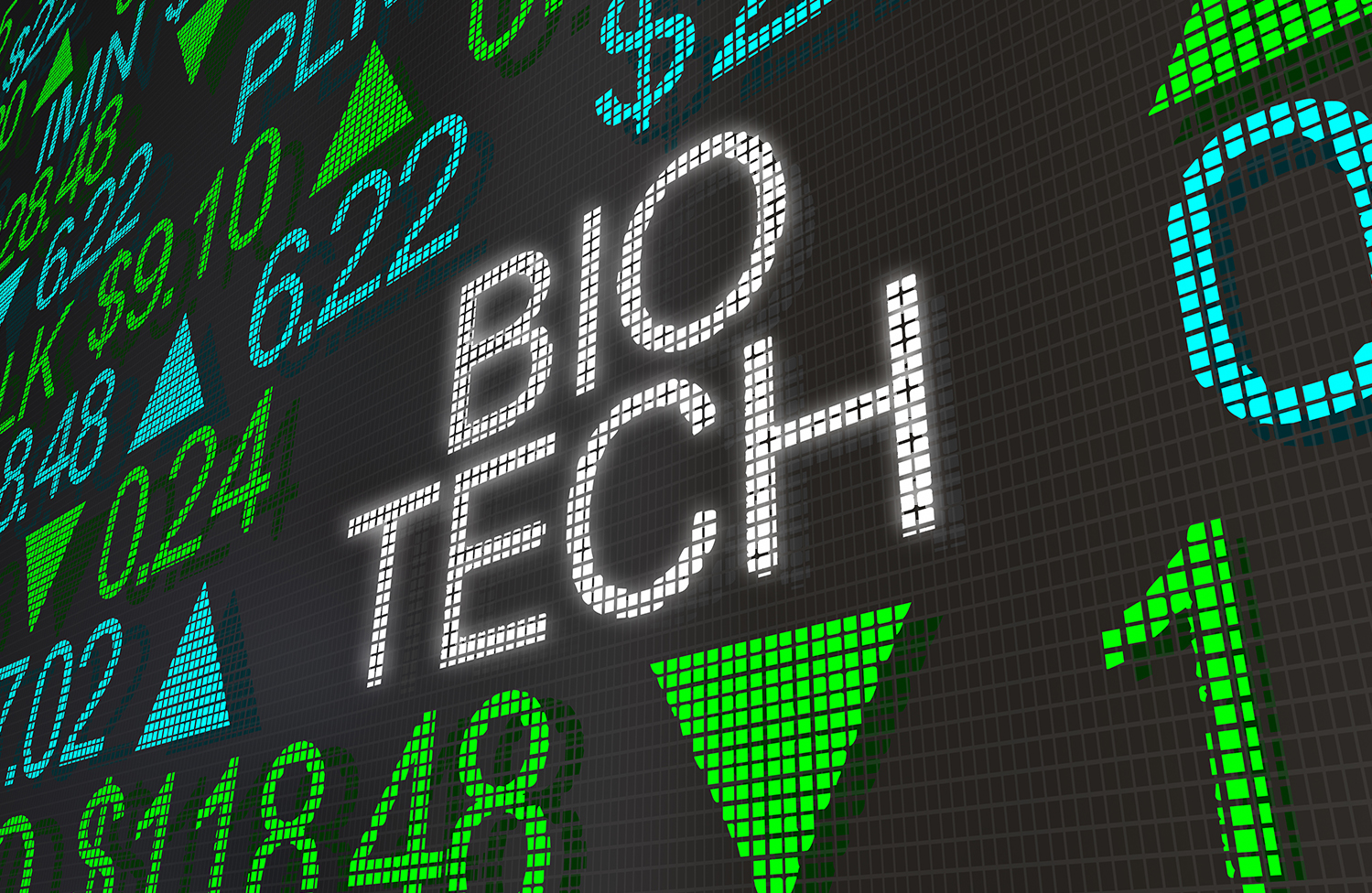 Join Our Newsletter
Get stock alerts, news & trending stock alerts straight to your inbox!
We keep all user information pricate & promise to never spam.*
Search Stock Price (StockPrice.com)