Liberty Defense (LDDFF) (SCAN) Signs Maryland Stadium Authority, Camden Yards Sports Complex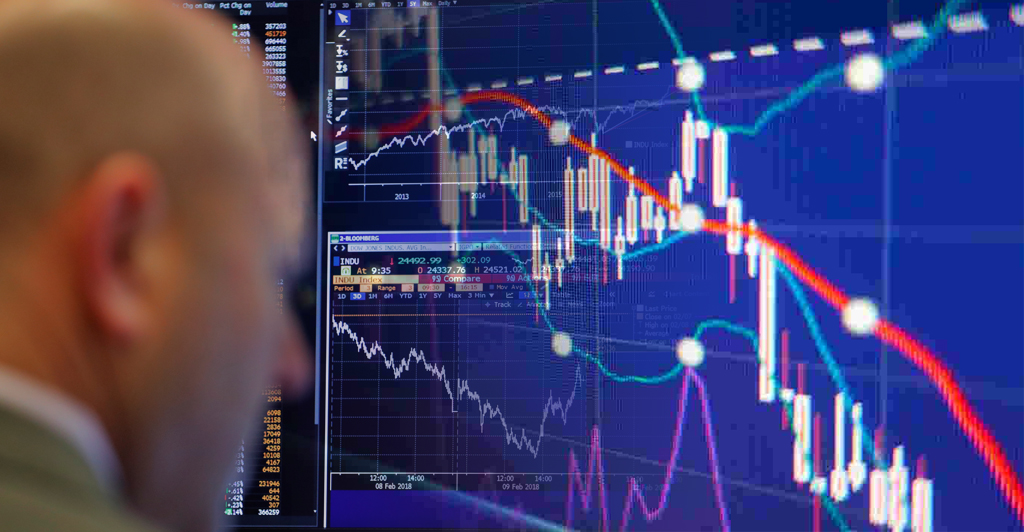 BALTIMORE and VANCOUVER , Sept. 12, 2019 /CNW/ – Liberty Defense Holdings Ltd. ("Liberty") (TSXV: SCAN; FRANKFURT : LD2; OTCQB:LDDFF), a leading concealed weapons detection solutions company, is announcing that it has signed a collaboration agreement ("CoA") to beta test its flagship product, HEXWAVE, with the Maryland Stadium Authority ("MSA"), the unit of state government that owns and manages the sporting venues at Camden Yards in the city of Baltimore . Camden Yards is home to a professional baseball stadium seating approximately 45,000 and a professional football stadium seating approximately 72,000. Testing with the MSA is planned to kick off at Camden Yards in early 2020.
HEXWAVE uses low-power, radar imaging and artificial intelligence (AI), primarily to detect and identify weapons, without collecting or storing any personally identifiable information. HEXWAVE is capable of detecting both metallic and non-metallic items and can be used both indoors and outdoors. This flexibility can enable a layered defense strategy for a venue, meaning that threats can be detected early, at the perimeter of the property, without obstructing the movement of large groups of people.
" Baltimore has long been a sports-oriented city. One of our key market verticals is sports and entertainment venues, and we are delighted to add Baltimore , home to two premier sports teams, and Camden Yards to our beta testing program," said Bill Riker , CEO of Liberty Defense. "To date, Liberty has had overwhelming interest from the major professional sporting leagues, particularly in North America , but also in Europe ."
Beta testing involves testing HEXWAVE in a live environment such as Camden Yards, following the initial Alpha testing that is taking place at Liberty's Center of Excellence laboratory in Atlanta, Georgia .
"It's important for us to ensure, not only a great experience for our guests, but also a safe and secure experience as well. HEXWAVE is an exciting new innovation that provides an answer to the security challenges we face today. We are pleased to be able to test this exciting new technology at our property," said Vernon J. Conaway, Jr. , Vice President, Safety and Security, Maryland Stadium Authority.
This beta testing phase is a key part of HEXWAVE's development process. Testing the system in operational and diverse facilities can help to ensure that it is aligned to market requirements. Beta testing is expected to begin later in 2019 and progress into 2020. Liberty will also beta test HEXWAVE at FC Bayern Munich's Allianz Arena  in Germany , Rogers Arena in Vancouver, British Columbia , in the state of Utah , with Virginia Division of Capitol Police, in Sleiman shopping centers and in a Hindu temple.
On Behalf of Liberty Defense
Bill Riker
CEO & Director
About Liberty Defense
Liberty provides security solutions for concealed weapon detection in high volume foot traffic areas and has secured an exclusive license from Massachusetts Institute of Technology ( MIT ), as well as a technology transfer agreement, for patents related to active 3D radar imaging technology that are packaged into the HEXWAVE product. The system is designed to provide discrete, modular and scalable protection to provide layered, stand-off detection capability. This is intended to provide a means to proactively counter evolving urban threats. The sensors with active 3D radar imaging and Artificial Intelligence (AI)-enhanced automatic detection are designed to detect metallic and non-metallic firearms, knives, explosives and other threats. Liberty is committed to protecting communities and preserving peace of mind through superior security detection solutions. Learn more: LibertyDefense.com
About Maryland Stadium Authority (MSA)
The Maryland Stadium Authority was established by the Maryland legislature in 1986 with the mission to build, manage, and maintain quality facilities to keep professional baseball in, and attract the return of professional football to, the city of Baltimore, Maryland . Baltimore's professional baseball team moved to Camden Yards in 1992. Professional football returned to the city of Baltimore in 1996 and began play at Camden Yards in 1998.
FORWARD-LOOKING STATEMENTS
When used in this press release, the words "estimate", "project", "belief", "anticipate", "intend", "expect", "plan", "predict", "may" or "should" and the negative of these words or such variations thereon or comparable terminology are intended to identify forward-looking statements and information. Although Liberty believes, in light of the experience of their respective officers and directors, current conditions and expected future developments and other factors that have been considered appropriate, that the expectations reflected in the forward-looking statements and information in this press release are reasonable, undue reliance should not be placed on them because the parties can give no assurance that such statements will prove to be correct. The forward-looking statements and information in this press release include, amongst others, information relating to the expectation of future CoAs and validation of technology. Such statements and information reflect the current view of Liberty. There are risks and uncertainties that may cause actual results to differ materially from those contemplated in those forward-looking statements and information.
By their nature, forward-looking statements involve known and unknown risks, uncertainties and other factors which may cause our actual results, performance or achievements, or other future events, to be materially different from any future results, performance or achievements expressed or implied by such forward-looking statements. Such factors include, among others, the following risks: (a) there is no assurance that Liberty will obtain further CoAs. These fluctuations may adversely affect the price of the Liberty's securities, regardless of its operating performance. There are a number of important factors that could cause Liberty's actual results to differ materially from those indicated or implied by forward-looking statements and information. Such factors include, among others: currency fluctuations; limited business history of the parties; disruptions or changes in the credit or security markets; results of operation activities and development of projects; project cost overruns or unanticipated costs and expenses; and general market and industry conditions. The parties undertake no obligation to comment on analyses, expectations or statements made by third parties in respect of their securities or their respective financial or operating results (as applicable).
Liberty caution that the foregoing list of material factors is not exhaustive. When relying on Liberty's forward-looking statements and information to make decisions, investors and others should carefully consider the foregoing factors and other uncertainties and potential events. Liberty has assumed that the material factors referred to in the previous paragraph will not cause such forward-looking statements and information to differ materially from actual results or events. However, the list of these factors is not exhaustive and is subject to change and there can be no assurance that such assumptions will reflect the actual outcome of such items or factors. The forward-looking information contained in this press release represents the expectations of the parties as of the date of this press release and, accordingly, are subject to change after such date. Liberty does not undertake to update this information at any particular time except as required in accordance with applicable laws.
All amounts referred to herein are in Canadian dollars unless otherwise indicated.
Neither the TSX Venture Exchange nor its Regulation Services Provider (as that term is defined in the policies of the TSX Venture Exchange) accepts responsibility for the adequacy or accuracy of this press release.
SOURCE Liberty Defense Holdings Ltd.
View original content to download multimedia: http://www.newswire.ca/en/releases/archive/September2019/12/c1560.html
Disclaimer: Pursuant to an agreement between MIDAM VENTURES, LLC and Liberty Defense Holdings Inc. Midam was hired for a period from 06/1/2019 – 9/30/2019 to publicly disseminate information about Liberty Defense Holdings Inc. including on the Website and other media including Facebook and Twitter. We were paid $250,000 (CASH) for & were paid "0" shares of restricted common shares. We may buy or sell additional shares of Liberty Defense Holdings Inc. in the open market at any time, including before, during or after the Website and Information, provide public dissemination of favorable Information. For previous compensation see our FULL DISCLAIMER HERE

Alibaba (BABA) Stock Price Signaling Buy Or Sell After The Recent Surge?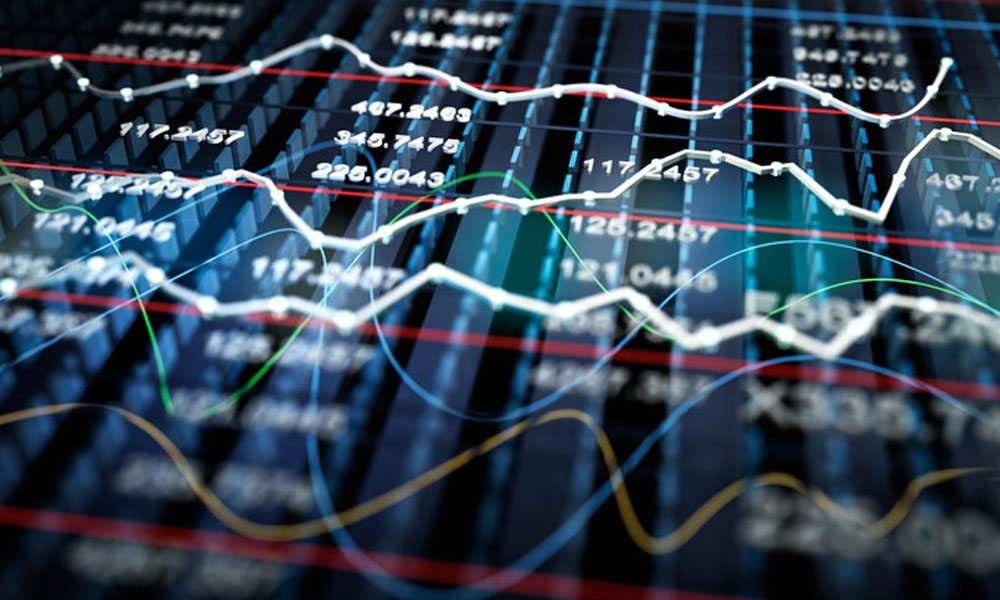 China has grown into the world's second-largest economy over the past few decades. One Chinese company that mirrors the remarkable growth of the country is Alibaba Group Holding Ltd – ADR (NYSE:BABA). The e-commerce behemoth is rightly called the 'Amazon of China' and it has grown at a remarkable pace over the past two decades.
Key Details
However, Jack Ma, who oversaw the company's rise has decided to depart. Most analysts believe that Alibaba stock is still a buy despite this development. There are several factors to consider, however.
Jack Ma may have departed but the robust business model that he has created is still in place. That will likely continue to help drive the company's growth. The Alibaba marketplace is massive and it allows Chinese companies to sell abroad, while at the same time allowing domestic consumers to sell to each other.
Sales Continue To Drive Margins
On mobile devices alone, the company recorded as many as 755 million monthly active users in China. On top of e-commerce, Alibaba has also branched into a tech company. It has its own cloud service known as Alibaba Cloud and has also created its own payments platform Alipay. Alipay already boasts of as many as 600 million users.
Moreover, despite trade tensions with the United States, the Chinese economy is expected to grow over the next decade and expand the size of the middle class. China is already the biggest market for e-commerce companies and the expanding middle class will continue to contribute towards its hyper-growth. Joseph Tsai, the company's vice chairman stated that even smaller cities in China are expanding rapidly and that retail consumption would hit $7 trillion by 2030.
Last but not least, the company has consistently delivered impressive financial results and in the recent quarters, it has managed to beat analysts' earnings estimates comfortably.
Stock Price Newsletter – September 23, 2019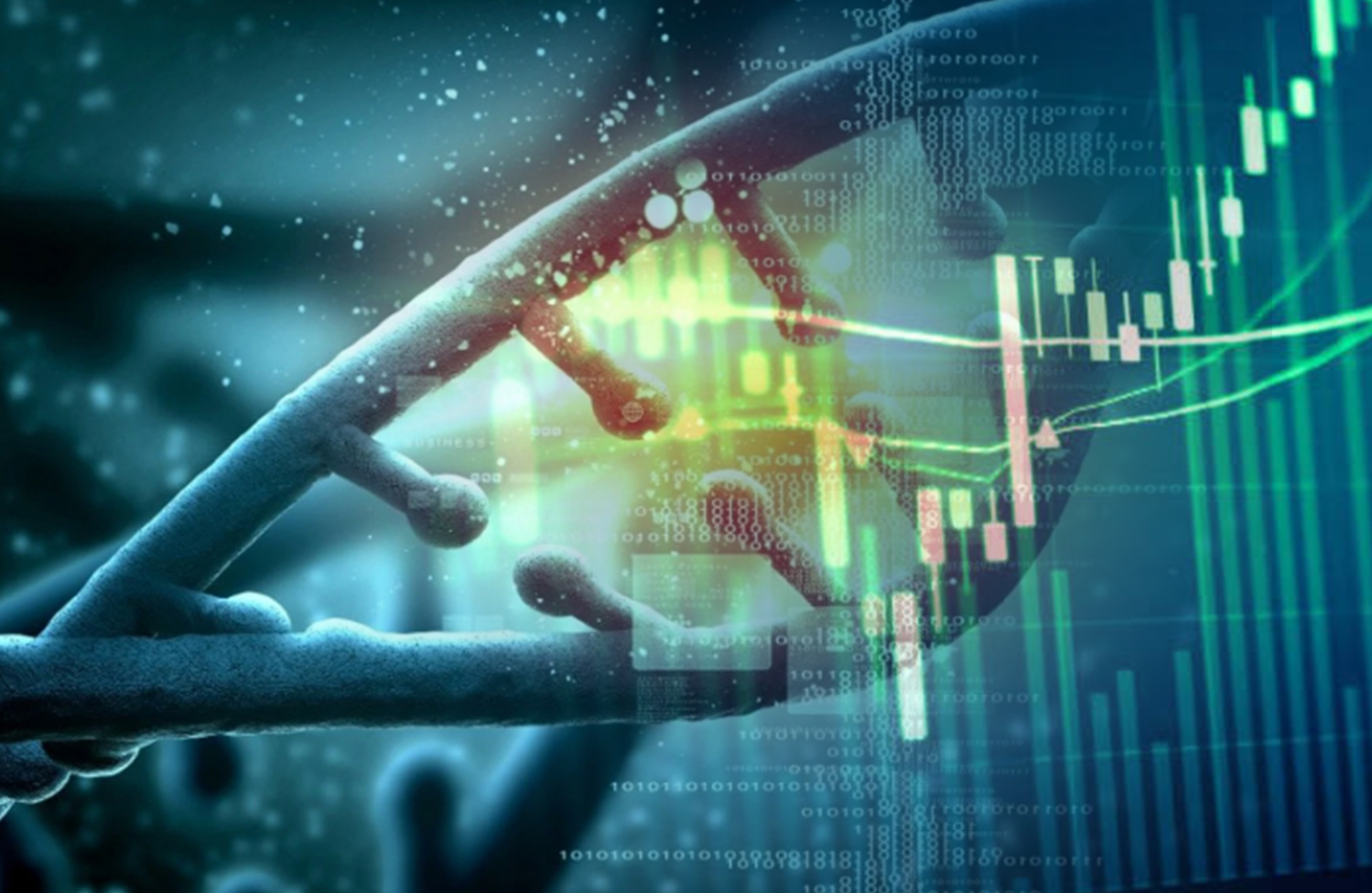 3 Small-Cap Biotech Stocks To Watch In Coming Weeks
The fact that biotech companies often improve on existing treatments, makes them a far more attractive target for a range of investors. Here is a look at three biotech stocks to watch during the last few weeks of the quarter.
---
This Stock is Looking to Disrupt the Multi-Billion Dollar Defense Industry
Global spending on security solutions is projected to reach $7.4 billion in 2019 and increase to over $11.3 billion by 2025 with a CAGR of 8.2% and is forecast to see consistent growth for the next several years. What Could This Mean For ONE COMPANY?
---
Multi-Billion Dollar Markets Are Ready For A Shake-Up
There's no denying that biotechnology is one of the hottest markets in the world. Right now a multi-billion-dollar segment is ready for a shakeup and one biotech stock could hold the secret to doing just that!
3 Small-Cap Biotech Stocks To Watch In Coming Weeks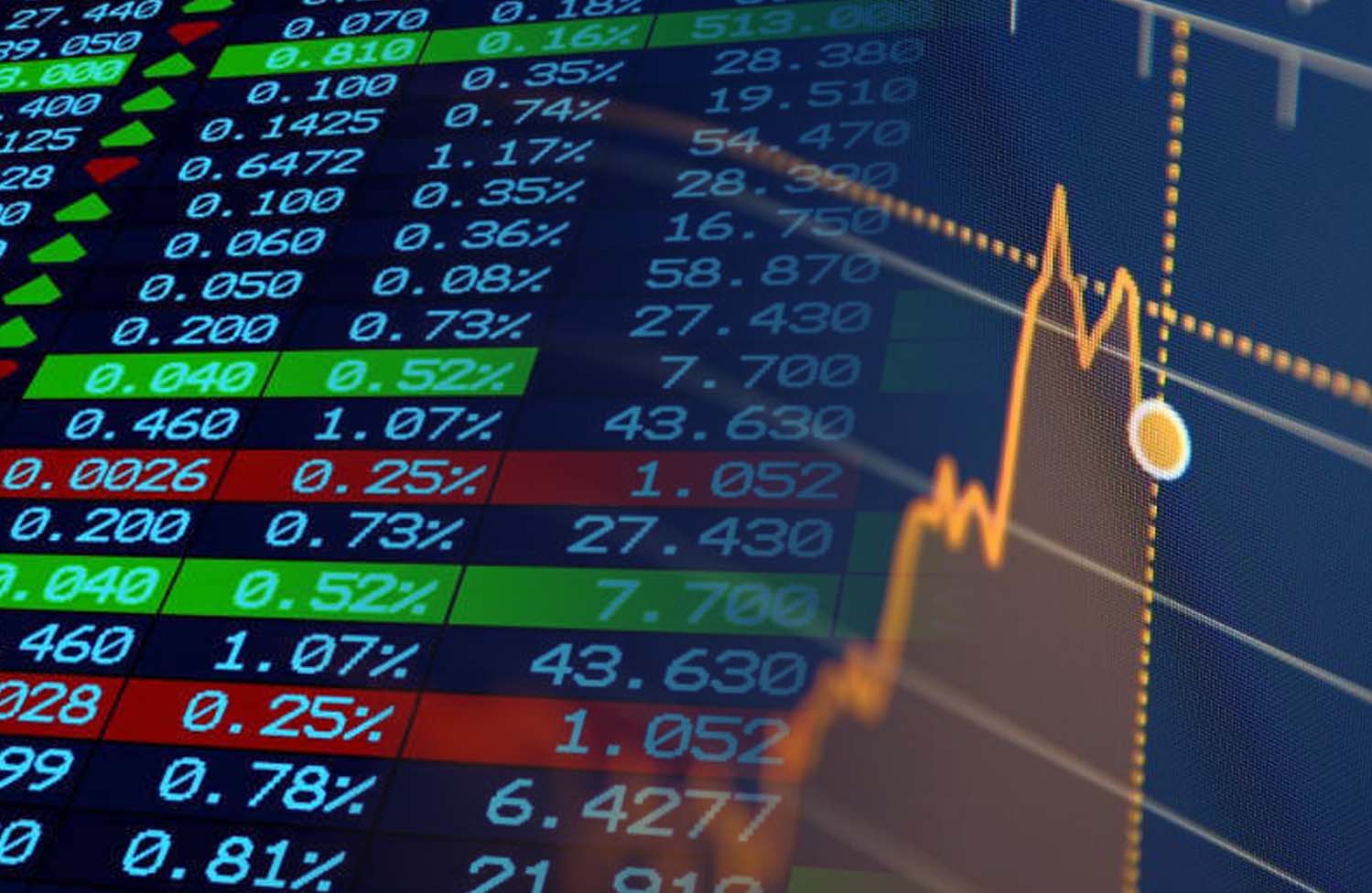 Biotech has been one of the hottest sectors for investors for as long as it has existed and the reasons are self-evident. It is a sector that uses cutting edge technology and comes up with treatments for a wide range of diseases.
Moreover, the fact that biotech companies often improve on existing treatments, makes them a far more attractive target for a range of investors. Here is a look at three biotech stocks to watch during the last few weeks of the quarter.
PharmaCyte Biotech (PMCB)
There has been no lack of attention on biotech penny stocks this year. At the beginning of August, one small biotech stock broke to highs of over $10 from a starting price below $2 a share after releasing news. PharmaCyte Biotech (PMCB) focuses on ways to effectively deliver treatments to patients with diseases ranging from cancer to diabetes.
The company's proprietary cellulose-based live-cell encapsulation technology known as "Cell-in-a-Box®is the platform that the company uses to develop its therapy delivery methods. For most of the quarter, shares of PMCB stock have traded between $0.033 and $0.04 with volume recently surging.
On September 19, PharmaCyte saw more than 6 million shares trade; well above its daily average. Most of the attention surrounding the company has been on two things. First, its progress with Cell-In-A-Box and the application for Pancreatic cancer has continued to progress. The company brought on Dr. Manuel Hidalgo, has confirmed that he will be Principal Investigator (PI) for PharmaCyte's planned clinical trial in locally advanced, inoperable pancreatic cancer (LAPC) now that he is at Weill Cornell Medical Center.
What To Watch For
This week PharmaCyte (PMCB) will host a call designed to update all shareholders and the investment community simultaneously of material developments. The call will cover PharmaCyte's preparations for submission of its Investigational New Drug application (IND) to the U.S. FDA to treat locally advanced, inoperable pancreatic cancer. It will also cover developments related to PharmaCyte's product pipeline. PharmaCyte has been working on these and will discuss things not yet reported in a press release.
Catalyst Pharmaceuticals (CPRX)
The first one to watch is Catalyst Pharmaceuticals Inc (NASDAQ:CPRX). It is a small-cap stock engaged in developing medicines for rare diseases. Catalyst managed to get an approval for one of its products from the FDA earlier this year.
Since the approval of the Lambert-Eaton myasthenic syndrome (LEMS treating medicine Firdapse, Catalyst stock went on a massive rally from January to April. The approval of a rival drug halted the rally. Only after a civil suit from Catalyst did the stock stabilize somewhat.
Last week, Catalyst stock received a fresh boost after the company announced that it was going to make a secondary offering. However, the company decided to pull the offering the very next day and that affected the stock price once again.
What To Watch For
Analysts believe that pulling the secondary offering was the right long term decisions and this stock could be heading for another rally soon.
Eyepoint Pharmaceuticals (EYPT)
The biotech stock that could prove to be a major winner in the biotech sector this month is that of Eyepoint Pharmaceuticals Inc (NASDAQ:EYPT). There are two factors at play. The company revenues are going to rise significantly in the coming years due to the commercial launch of two medicines.
The first one is Yutiq, which is meant for the treatment of chronic non-infectious uveitis and the other one is Dexycu, which is meant for postoperative ocular inflammation.
What To Watch For
The company is currently trading at only double that of its future revenue and that is a very attractive multiple. EYPT stock has caught the attention of analysts on Wall Street. Guggenheim has set a 12-month target price of $4, which reflects 116% gains during the period.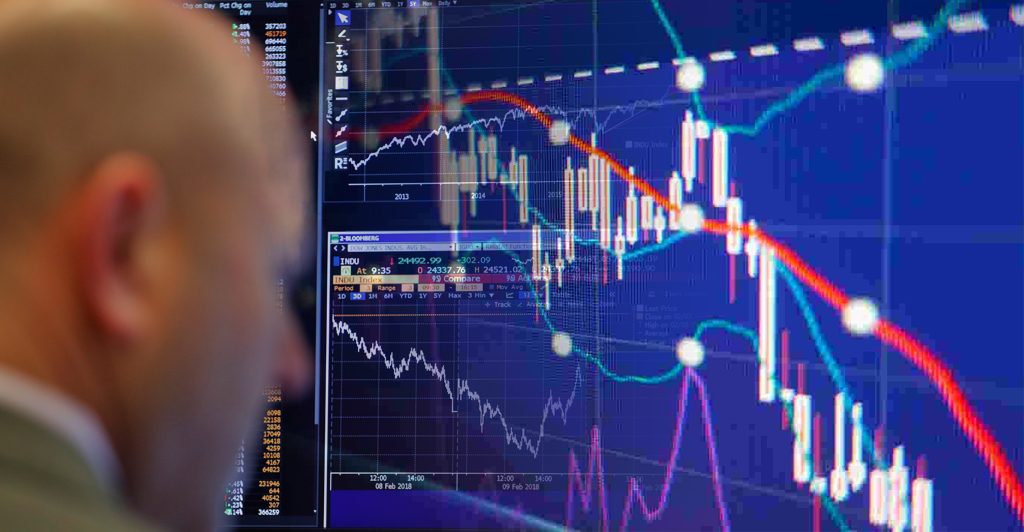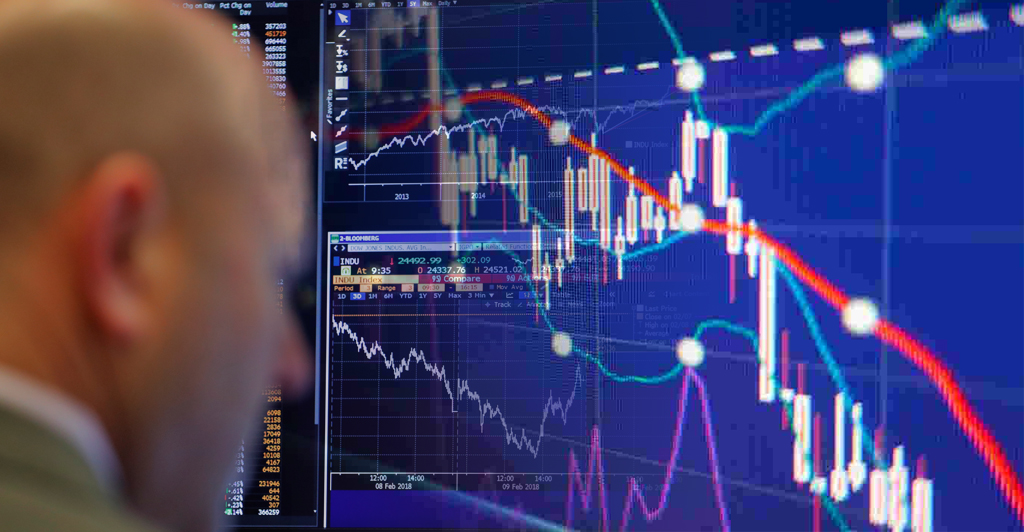 Join Our Newsletter
Get stock alerts, news & trending stock alerts straight to your inbox!
We keep all user information pricate & promise to never spam.*
Search Stock Price (StockPrice.com)