For generations now, healthcare has always been a reactionary industry, aptly prepared for medical emergencies and preventative care for future illnesses and injuries, but we've yet to crack the code on predicting medical visits before they occur. In the last few years, we've seen advancements in technology that resemble the stuff of science fiction films, things we never thought would actually come to fruition and yet, here we are. One of the biggest technological breakthroughs has come from the understanding that data is an invaluable resource.
Companies gather data from consumers to guide their business operations and sales tactics, as well as to understand how their products are performing in the consumer marketplace. Considering that we're entering society's fourth industrial revolution, big data is the modern-day equivalent of the assembly line. 
When speaking on the boundless potential of incorporating data analytics into healthcare systems the first issue that comes to mind is the sheer amount of data in circulation. Imagine the information included on your own personal medical record, now consider large-scale healthcare providers, like Kaiser Permanente, which have millions of subscribers. It's simply unfeasible to expect humans to spend time sorting through patient data when they could be using their valuable human capital to work with patients and improve their overall experience.
This, herein, lies the groundwork for healthcare's next iterative advancement; artificial intelligence used to manage healthcare provider data stores. Artificial intelligence, or "AI" as its more commonly referred to, has become the second layer of the healthcare industry because AI software can learn and adapt to the needs of patients without human intervention. 
The machine-learning element of artificial intelligence is only one of countless compelling reasons for why AI's integration into healthcare frameworks will only benefit providers and patients. Premier Health Group Inc. (OTC: PHGRF) / (CSE: PHGI) / (6PH.F) is a Canadian publicly traded company focused on developing innovative approaches that combine human skill-based expertise with emerging technologies to provide the best possible care solutions for their patients. Given that artificial intelligence is still relatively new to the healthcare industry, the majority of healthcare companies have yet to integrate the technology, but Premier Health recognized the full potential of this tech, early on, and has made strategic decisions to get ahead of the game.
Premier Health Group Inc. (OTC: PHGRF) / (CSE: PHGI) / (6PH.F) announced earlier this week that it is working with Bio Conscious Technologies to bring their artificial intelligence technology to Premier Health's user base. The Company will be working with BCT to enable patients and care providers improved monitoring of chronic disease progression and management of chronic conditions, such as diabetes, using BCT's proprietary AI technology. BCT has been developing an ensemble of AI algorithms since 2015 that allow patients with diabetes to better manage their health proactively by accurately predicting their future glucose levels using machine learning techniques. 
Following in Premier Health Group Inc. (OTC: PHGRF) / (CSE: PHGI) / (6PH.F)'s footsteps, several major healthcare providers have taken the necessary steps to investigate the potential benefits of AI integration. The Cleveland Clinic, a non-profit medical center working to advance medical research, education, and health information, this week launched the Center for Clinical Artificial Intelligence.
Per their announcement, the CCAI will focus on developing innovative clinical applications of AI and using machine-learning for the purpose of improving healthcare delivery in areas such as disease prediction and treatment planning. 
"Our goal is to empower healthcare providers, researchers and patients through the use of artificial intelligence in healthcare. We're excited about the opportunities this new center will open for our faculty and students to build productive new collaborations with clinicians and biotech companies to make an impact for patients."

–Peter. D Chang, MD, Co-director of the Center for Clinical Artificial Intelligence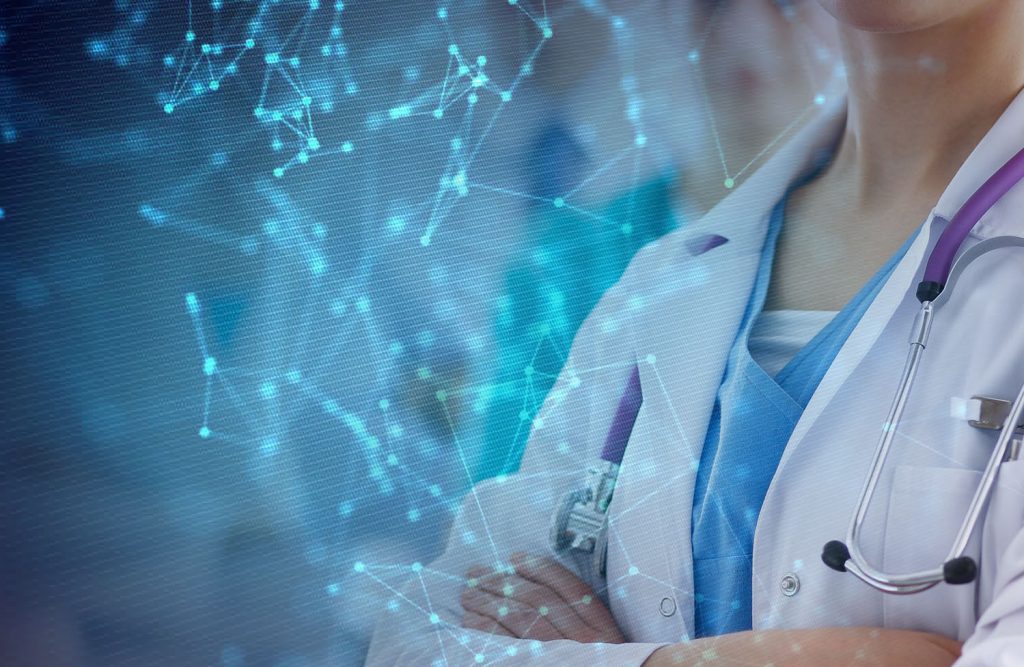 Pursuant to an agreement between MIDAM VENTURES, LLC and Premier Health Group Inc. we were hired for a period from 10/1/2018 – 4/1/2019 to publicly disseminate information about Premier Health Group Inc. including on the Website and other media including Facebook and Twitter. We were paid $300,000 CASH for & were paid "500,000" shares of restricted common shares (as of 1/2/2019). Midam has been compensated an additional $100,000 by Premier Health Group to extend the period of coverage to June 1, 2019. We own zero shares of Premier Health Group Inc., which we purchased in the open market. Once the (6) Six-month restriction is complete on 4/1/2019 we plan to sell the "500,000" shares of Premier Health Group Inc. that we hold currently in restricted form during the time the Website and/or Facebook and Twitter Information recommends that investors or visitors to the website purchase without further notice to you. We may buy or sell additional shares of Premier Health Group Inc. in the open market at any time, including before, during or after the Website and Information, provide public dissemination of favorable Information.