Should You Buy Penny Stocks Like These In January?
Penny stocks have proven to be one of the quickest ways to turn a profit in the market. However, at the same time, it is also important to keep in mind a few things. First, an investor needs to put in hours of research in order to discover those stocks. Next, you should have a clear understanding of how to manage risk.
The best ways of going about it are by tracking the market closely. Try to identify penny stocks that might have recorded significant gains in recent times. Also, look for companies that have reported meaningful information included in press and company filings. Here is a look at three penny stocks that have made significant gains recently.
Read More
Penny Stocks Up Big In The Past Month #1 Cassava Sciences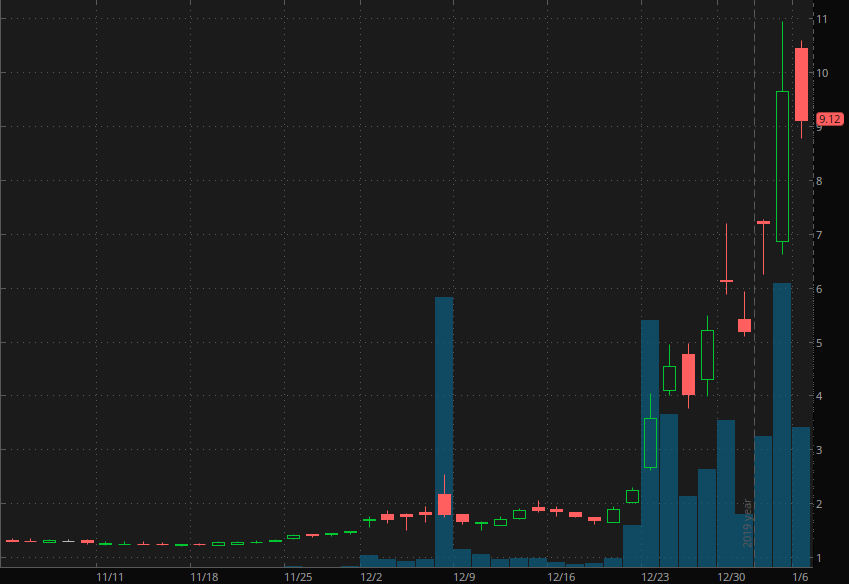 The first such penny stock is that of Cassava Sciences Inc (SAVA Stock Report). It has made massive gains ever since it made a major announcement back in December. The company announced positive data with regards to its Alzheimer's product PTI-125 on December 6 and since then the stock has climbed by as much a 400%. The stock has displayed excellent momentum so far and it is not surprising considering the implications of the product in question.
On Friday, the stock rose further and gained as much as 33% as investors kept piling on to it. It goes without saying that investors interested in penny stocks could track SAVA stock closely over the course of the coming days and weeks.
Penny Stocks Up Big In The Past Month #2 Harvest Health and Recreation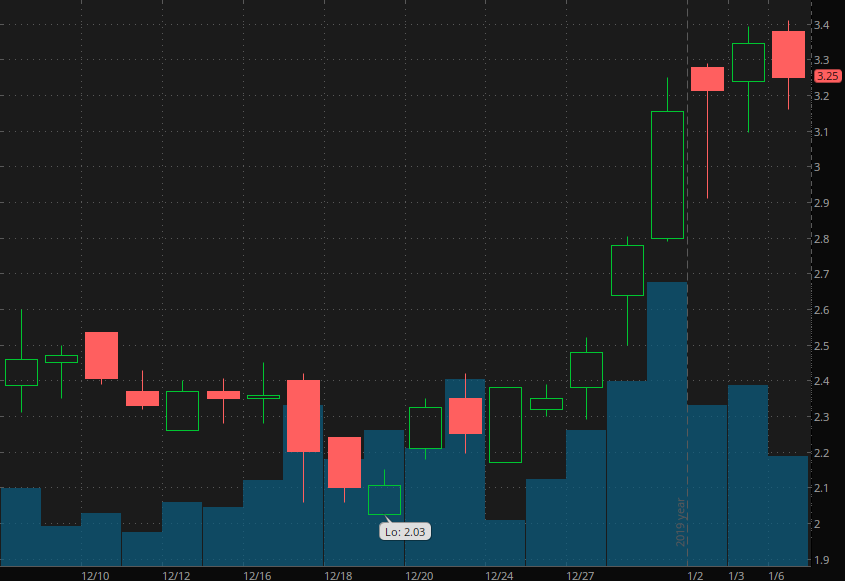 Another penny stock that made reasonable gains last week is that of cannabis company Harvest Health and Recreation Inc (HARV Stock Report) (OTCQX:HRVSF). This past Thursday the company revealed that it is going to purchase a food cultivation facility from MJardin's for a sum of $35 million. The facility in question spans across an area of 32000 square foot and the move has been welcomed by the market as well.
HRVSF stock climbed by as much as 4% since the announcement and it is likely that the Harvest Health stock may be in focus this week as well.
Penny Stocks Up Big In The Past Month #3 ContraFect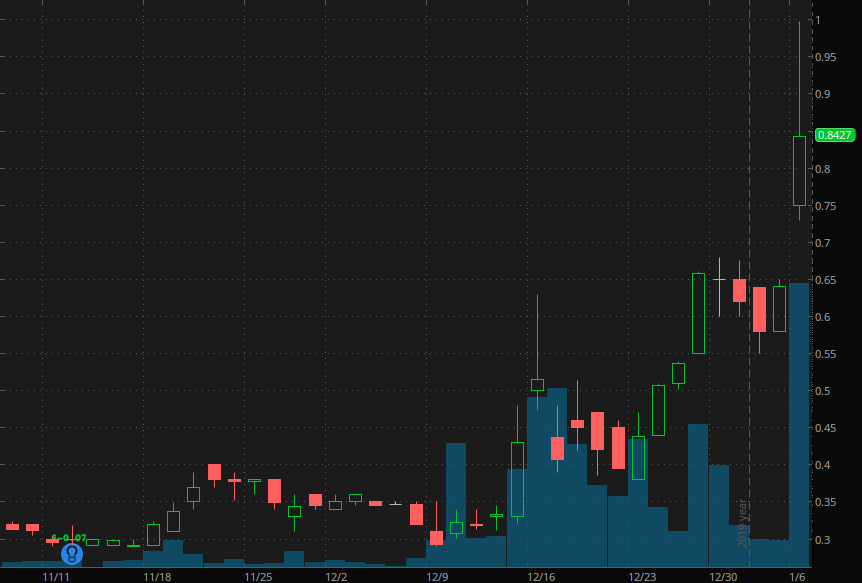 The third penny stock that has recorded huge gains over the course of the past month is ContraFect Corp (CFRX Stock Report). In the last few weeks, the stock has gained in excess of 100% and has emerged as one of the biotech penny stocks to watch.
Pharmaceutical giant Pfizer had invested in the company some weeks ago. Obviously, that proved to the major trigger for the tremendous gains so far. On Friday, CFRX stock gained another 10% and it is likely that the market will track it closely this week.