Last week we brought you a full report on a company and healthcare trend that has captivated investors this year. The market for telehealth technology has taken the world by storm. In fact, Deloitte reports(1) that "telehealth can enable healthcare systems to extend high-quality care to patients throughout their journey across the care spectrum."
Healthcare is one of the highest growth industries in the world, so it's no wonder why companies are aiming at exploiting the pent-up demand for easier access to allow patients the ability to receive care via the use of new technologies such as telehealthcare.
On October 31 we published the article, "Ever Hear Of Connecting The Dots? Consider This Your Heads Up." Though it was Halloween, there were no tricks to this treat. We wanted to make sure everyone understood the opportunities that this market is presenting right now and emphasize the fact that you don't need to be Appl Inc. or Amazon to deliver real gains to investors.
Enter Premier Health Group Inc., (OTC: PHGRF) (CSE: PHGI). This company is brand new to the North American public markets. It just became eligible for the US Depository Trust late last month. Throughout the last few months, Premier Health Group Inc., (OTC: PHGRF) (CSE: PHGI) has been building the framework for what could be a great push for market share in the ever-growing telehealth technology space. Also, the company is focusing on the Canadian markets to take full advantage of the general lack of access that the "free" healthcare system offers (or doesn't offer) to the country.

Now, why do we say this? Statistics from Premier Health's subsidiary, HealthVue, show that roughly 15% of Canadians aged 12 and older don't have a primary care physician. On top of this, nearly two-thirds of seniors are also unable to get a same-or next-day appointment. This contributes to about 7 in 10 Canadians avoiding seeing a doctor when they are sick.
Here's where Premier Health & HealthVue can make substantial headway within the marketplace. HealthVue has an ecosystem of over 100,000 active patients, and according to the company, they also have plans to "rapidly increase that number both domestically and internationally." Unlike other telehealth companies, HealthVue also has four clinics in British Columbia with plans to expand to the rest of Canada via its telemedicine model.
The benefit for Premier Health Group Inc., (OTC: PHGRF) (CSE: PHGI) is that it can tap into the existing payment structure that Canada offers. Unlike the US, the telemedicine visits are already covered by the provincial health insurance plans in several provinces, so there is no cost to the patient to access this service. HealthVue expects to make the first version of the app available to their patients in Q4-18.
Recent Market Reaction: Strong Uptrend
After sending out our report, we've been flooded with attention on both the site and our email subscribers. The interest that has built this week alone indicates to us that the sector and company are gaining attention in the market. Just look at the last few days and we think that you'll see things have started to "wake up" for this company in the market: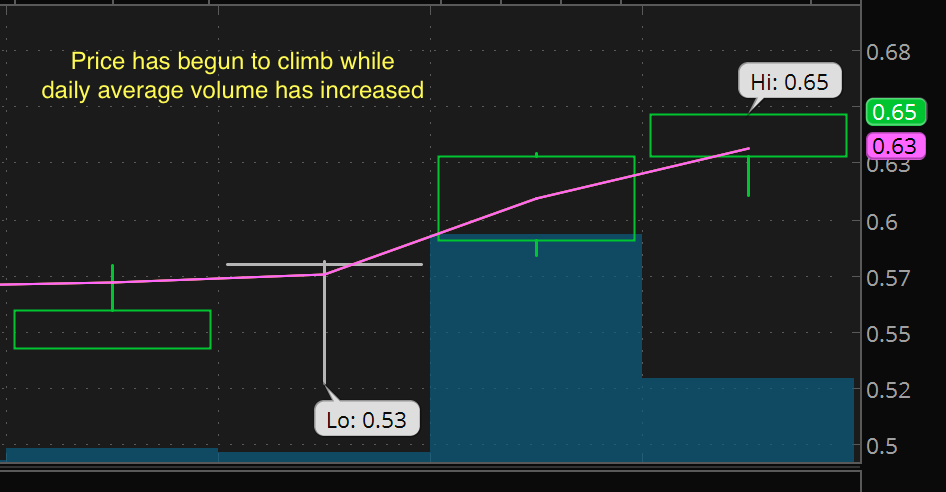 Premier Health Group Inc., (OTC: PHGRF) (CSE: PHGI) is brand new but the fact that volume and price have climbed the way they have over the last few days suggests to us that this momentum could be just the beginning. Remember, our goal is to bring new ideas to you, and if you made a point to read over this article, then you already know that some of the biggest breakout companies of the year started in a similar way: early momentum building and price beginning to steadily climb.
In our opinion, Premier Health Group Inc., (OTC: PHGRF) (CSE: PHGI) is far from "just another healthcare company." What they've begun to achieve could set the stage for something even more significant for the company, its technology, and the industry as we know it.
The Trail Ahead Could Breed More Joint Venture Opportunities
On October 11, 2018, Premier Health Group Inc., (OTC: PHGRF) (CSE: PHGI) announced their selection of Reliq Health Technologies Inc. as its exclusive technology partner. Reliq is "a healthcare technology company that specializes in developing innovative software as a service solution for the $30 billion community carer market."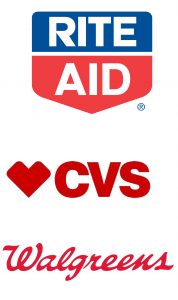 Reliq's mission, like their new partner Premier Health (OTC: PHGRF) (CSE: PHGI), is to create technological solutions to "allow patients to receive high-quality care in the home or other community-based settings, improving health outcomes, enhancing the quality of life for patients and families and reducing the cost of care delivery."
According to this selection, Premier Health (OTC: PHGRF) (CSE: PHGI), will look to Reliq to further HealthVue's telemedicine system by incorporating their technology platform to power the HealthVue patient app. The HealthVue app, powered by Reliq, "will allow patients to book appointments, see their GP or specials, review their chart, chat with clinic staff and pharmacists, refill prescriptions and share health data collected in the home with their HealthVue care team," said Dr. Essam Hamza, MD, CEO of HealthVue.
But this could be just the start, and the main reason is that big pharmacies and healthcare systems are beginning to see the light. The resulting success could open big doors for the global market and for companies like Premier Health (OTC: PHGRF) (CSE: PHGI) to get a piece of the pie. Just look at some of the leading pharmacies aiming telemedicine:
Rite Aid (RAD), the third largest pharmacy in America, has begun searching for a useful telehealth technology for its customers both in store and virtually.
Walgreens (WBA) is connecting with more than a dozen healthcare providers, working to launch a new virtual marketplace used to join its online customers with store- and community-based services.
CVS has even begun to explore opportunities in telehealth with early ventures. The CVS Pharmacy app leverages back-end technology of telemedicine to offer the service to its subscribers.
The "Big Three" in the pharmacy industry are looking for the advantage and telemedicine could give them just that. The move follows the trends of a new consumer and the tendency to shift care outside of hospitals and clinics to where patients already are.
Market Opportunity Indicates Rapid Growth
Telemedicine is also becoming a more significant part of health care treatment in rural areas, and more hospitals are embracing video consultations. A May 2017 study(2) found that from 2004 to 2014, use of telemedicine for mental health visits among rural Americans on Medicare increased an average of 45% per year.
Other reports(3) from firms like Polaris Market Research & Consulting found that the global telehealth market was valued at $3.1 Billion in 2017 and is anticipated to reach $16.7 Billion by 2025 growing at a CAGR of 23.5%. After observing this kind of rapid expansion within a short period, it stands to reason that not only is healthcare in for a change but also calls for more attention to be placed on companies getting involved early on.
The opportunity to expand beyond the US and into Canada could offer companies within this industry an even greater opportunity, as healthcare systems are unique in each country. With telemedicine making patient care that much more accessible and the evolution to a mobile society, this technology could become a significant catalyst for the healthcare industry. This is where Premier Health (OTC: PHGRF) (CSE: PHGI) could have the upper hand and a big reason why the markets have just begun to pay closer attention to companies within the telemedicine space.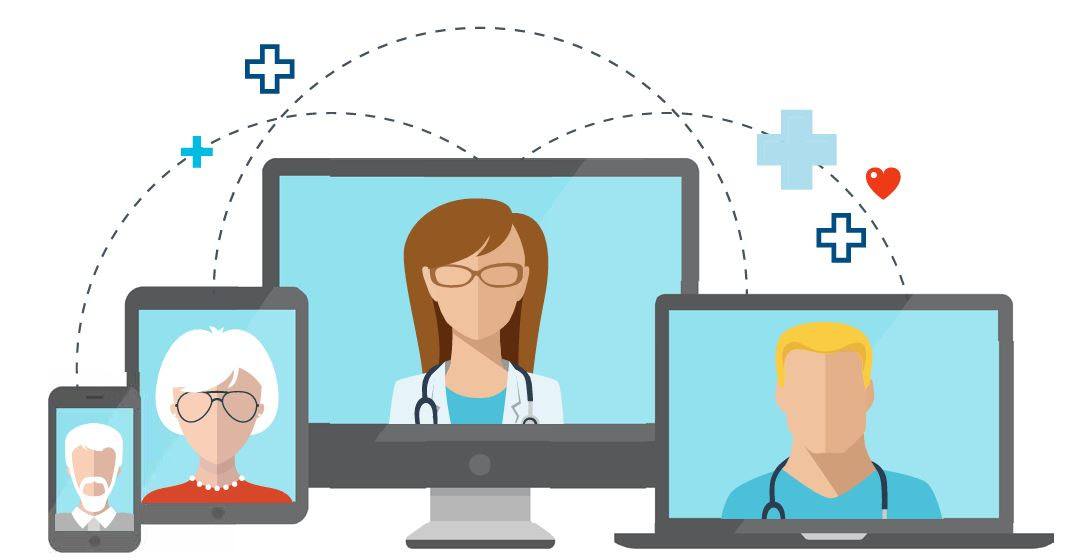 Endnotes:
Deloitte Telehealth Report: https://www2.deloitte.com/us/en/pages/public-sector/articles/empowering-patients-with-telehealth.html
May 2017 Study: http://content.healthaffairs.org/content/36/5/909.abstract
Polaris Market Research: https://www.polarismarketresearch.com/press-releases/telehealth-market/
Pursuant to an agreement between MIDAM VENTURES, LLC and Premier Health Group Inc. we were hired for a period from 10/1/2018 – 4/1/2019 to publicly disseminate information about Premier Health Group Inc. including on the Website and other media including Facebook and Twitter. We were paid $300,000 ( CASH) for & were paid "500,000" shares of restricted common shares (as of 1/2/2019). We own zero shares of Premier Health Group Inc., which we purchased in the open market. Once the (6) Six-month restriction is complete on 4/1/2019 we plan to sell the "500,000" shares of Premier Health Group Inc. that we hold currently in restricted form during the time the Website and/or Facebook and Twitter Information recommends that investors or visitors to the website purchase without further notice to you. We may buy or sell additional shares of Premier Health Group Inc. in the open market at any time, including before, during or after the Website and Information, provide public dissemination of favorable Information.  Click here for full disclaimer.