SAP Acquires Qualtrics To Overcome Data Issues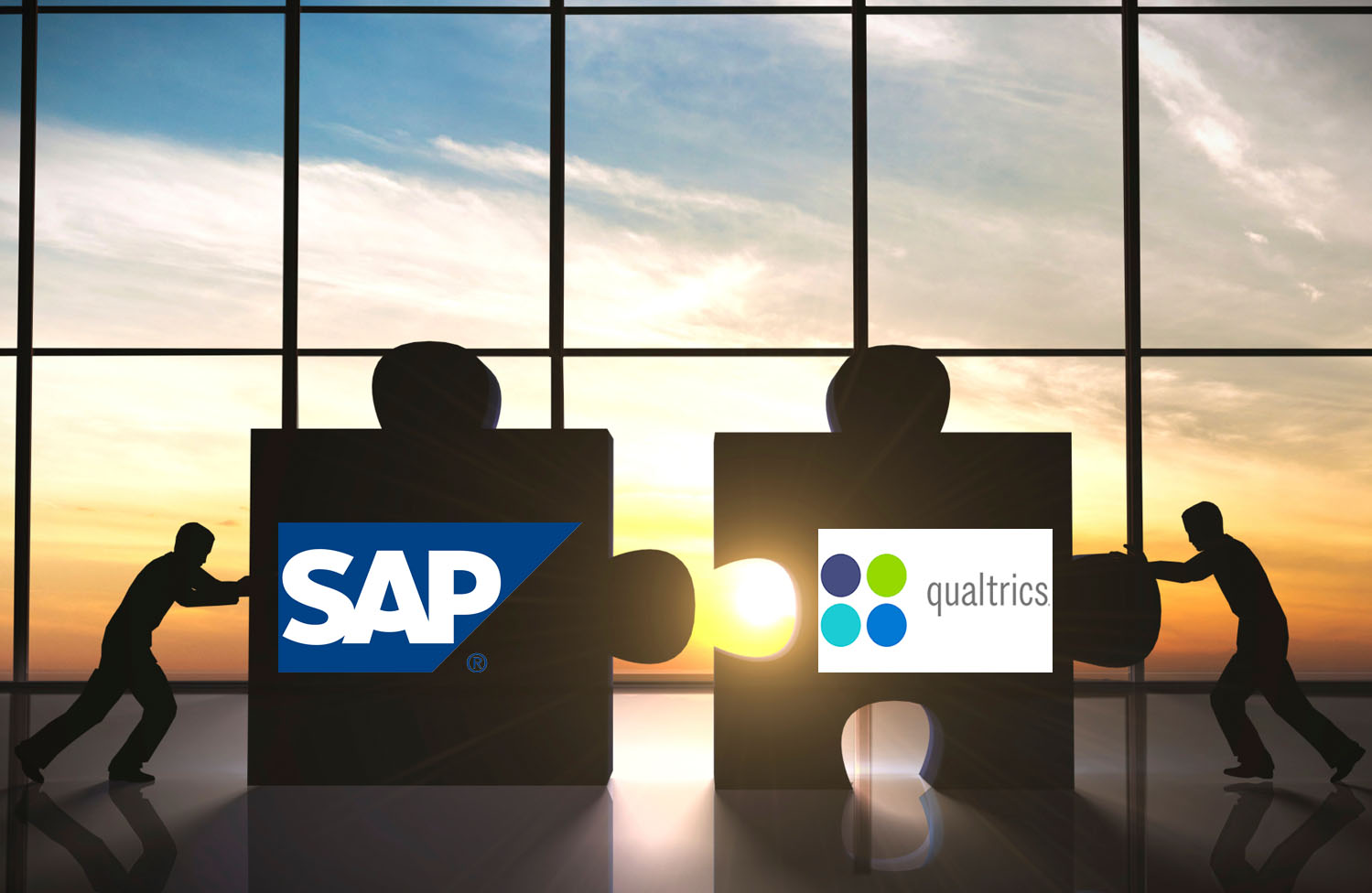 Everyone and everything has a value, and thus, everyone and everything has a price to be paid. When a company goes public, they open the floodgates for investors, consumers, and industry rivals to gain access to all information that becomes transparent following an initial public offering (IPO). In some cases, an IPO can garner significant interest from investors and result in a spontaneous acquisition from a company with the necessary capital to do so.
Ryan Smith, CEO, and co-founder of Qualtrics, a survey software developer based in Provo, Utah filed for an IPO earlier this month, in hopes of taking his private company to the next level. What he didn't realize was that, en route to ringing the opening bell, his company would be acquired. The company had been recently valued at $2.5 billion, after raising around $450 million from venture capital firms like Accel, Insight Venture Partners and Sequoia Capital, according to Fortune. Qualtrics was predicted to have one of the hottest IPOs this week and then SAP SE (SAP) came in for the kill. 
"I feel more at peace about this than going public. We didn't need to go public. We had no investor pressure, no financial pressure, and we had no employee pressure. We were going public for the sole reason of creating the category. And nothing is bigger for that than this combination. It would take ten years to do what we are going to do [with SAP]."

–Ryan Smith, Chief Executive Officer & co-founder, Qualtrics International 
The German-based software behemoth announced late Sunday evening that it was purchasing Qualtrics for $8 billion in cash taken from a silver briefcase just like in the movies. SAP SE (SAP) had been interested in Qualtrics for quite some time due to the company's aspirations for increased offerings in the customer relations management sector of their business. Given that the company has grown to be the biggest software company in Europe, and the twelfth largest tech company based on Forbes 2018 ranking of public companies, the acquisition of a company with data analytics software ready to meet high demands seemed like a lucrative decision. 
"Yes, we did pay a handsome price, but it's well deserved. This is the most simple, if not the easiest thing we've ever done on the M & A front. Qualtrics is our crown jewel."

Bill McDermott, Chief Executive Officer, SAP
Representing the largest-ever purchase of a VC-backed enterprise software company, SAP's (SAP) acquisition of Qualtrics will allow the two companies to dominate the CRM space, a sector currently with Salesforce at the top of the food chain. Every tech exec worth their weight in bitcoin knows that access to an understanding of consumer data directly correlates to profit or lack thereof. Qualtrics has picked up speed over the last few years because of its ability to collect data on customers, brands, employees, and products to give companies key insights on how to operate and/or augment business practices. Hence, SAP's (SAP) decision to gain access to quality data analytics. 
Though the acquisition may benefit SAP (SAP) in the long-run, the market responded negatively to the price the company agreed to pay for Qualtrics. SAP's shares dropped 5% in early Frankfurt trading, selling for $101.34 per share. Despite analyst criticism, McDermott, SAP's CEO, stands by the company's acquisition deal and went on to explain how the deal will have an effect similar to Facebook's (FB) acquisition of Instagram.
"Under Armor runs their whole business on SAP, everything from their customer relationships in every single channel on any device, including direct to consumer, wholesale, and retail. We know the prior history of the consumer, but what we don't know is why the customer feels a certain way about Under Armour's Hovr shoe…But you know who knows that? Qualtrics knows that. They know why the customer likes the size, the fitt, the color style.."

–Bill McDermott, Chief Executive Officer, SAP
Good qualitative data, and subsequent insight to how these statistics, can help a company grow as well as present a potential opportunity for investors looking into the sector. SAP (SAP) acquired Qualtrics to take their position a leader in the tech industry to greater heights and, though they paid more than a pretty penny, we will see in the coming months if the investment pays off. 
3 Penny Stocks Looking To Change The Biotech Industry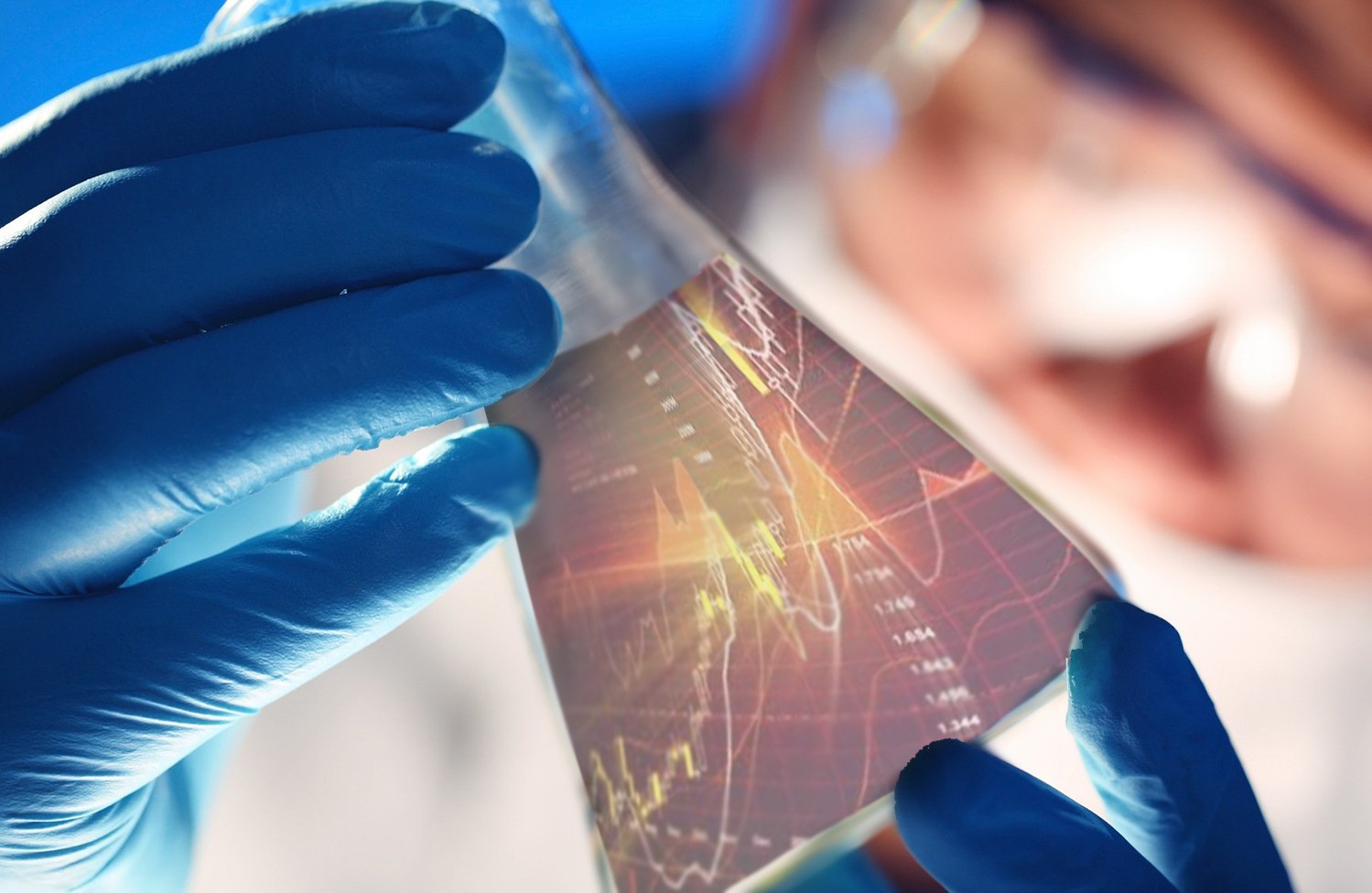 The world of biotech investing can be tricky. That's particularly true when it comes to small-cap stocks in the industry. These companies often have terrific science, but no profits and little revenue; if any at all. But biotech stocks can offer true potential for investors who know what to look for.
Perhaps the best strategy for gaining exposure to this space is to look at early-stage, small-cap biotechs. By doing so, you put yourself at the front-line for cutting edge, experimental companies that could one day hit it big. Given this, here are 3 small-cap biotechs working to evolve in the biotech industry.
WHAT CURING CANCER & HIV COULD MEAN FOR THIS COMPANY, INVESTORS & THE WORLD
GT Biopharma Inc. (GTBP)
One company making groundbreaking developments in the biotechnology field is GT Biopharma Inc. (GTBP). GT Biopharma Inc. is an immune-oncology biotech company determined to create new treatments for cancer. In order to do this, the company leverages its proprietary TriKE technology to develop its pipeline. As of now, GT Biopharma has 6 treatment plans undergoing the clinical trial process.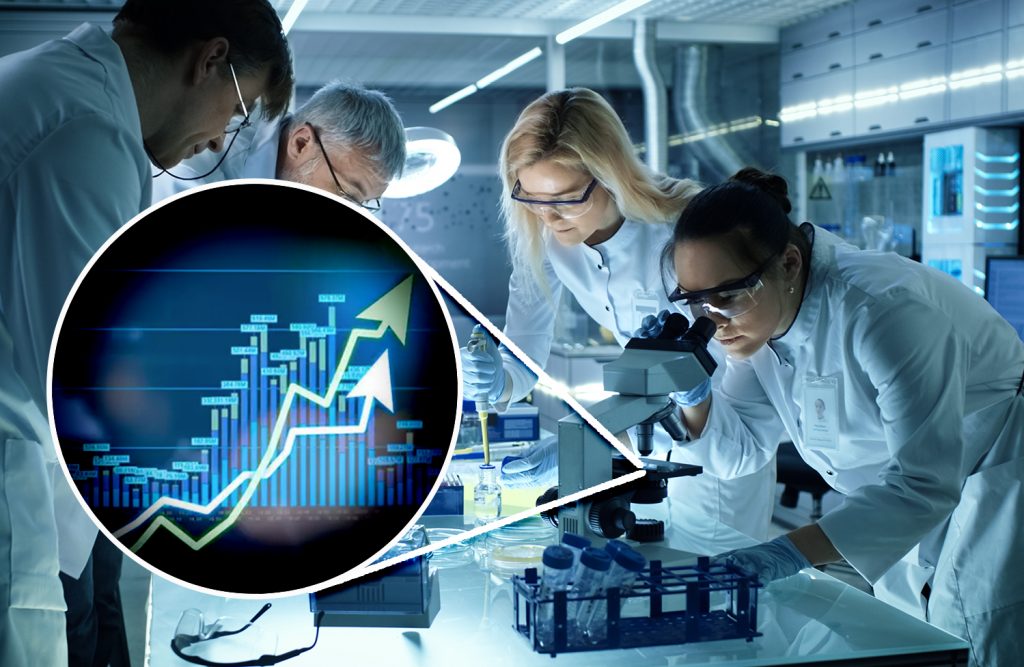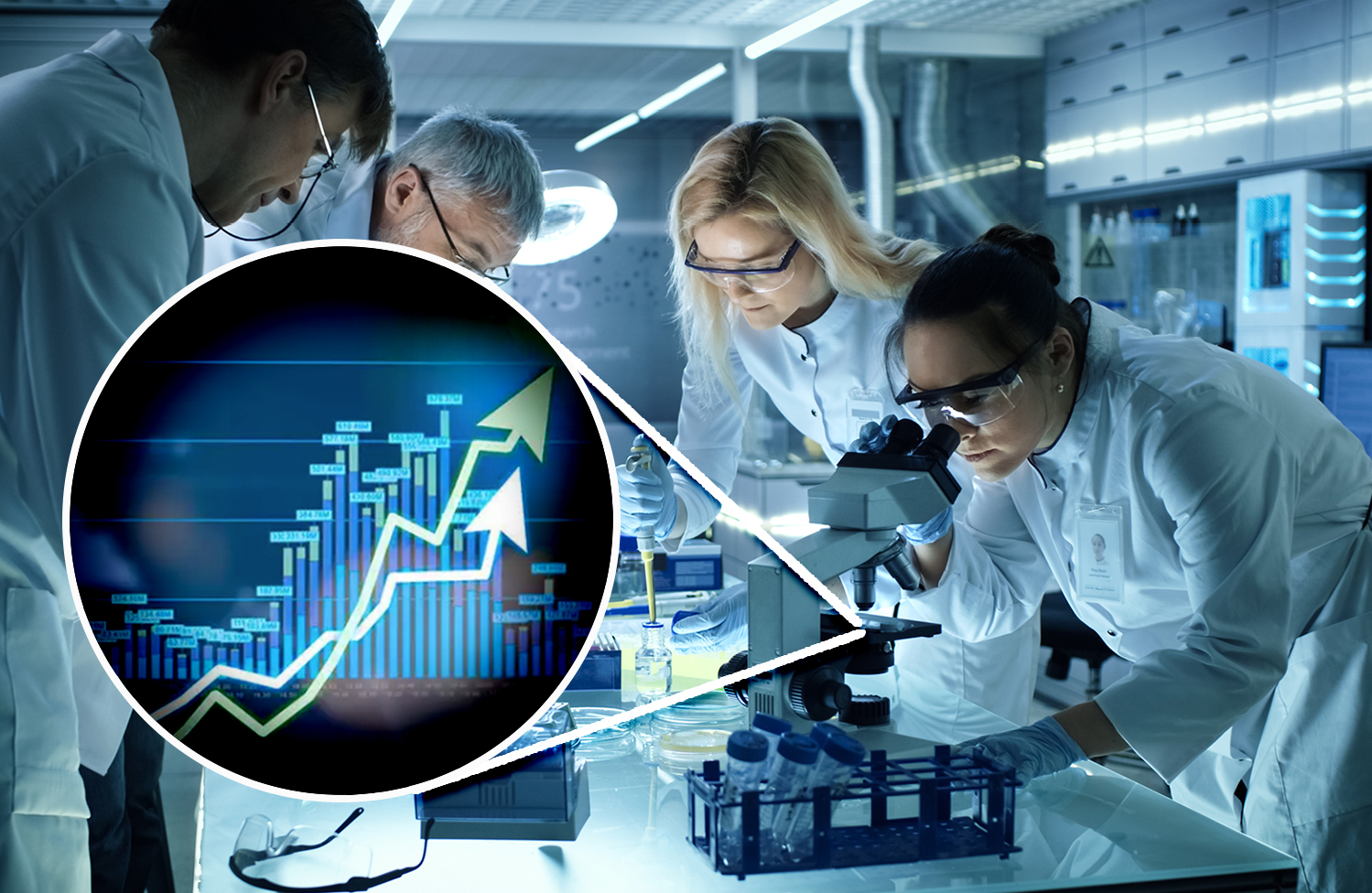 So, what exactly is this TriKE technology platform? TriKE is actually an acronym for tri-specific killer engagers that are made to target NK's or natural killer and tumor cells. Once they target NK cells, it binds to the CD16 receptor which makes a longer and stronger response compared to current treatment methods.
TriKE Therapy
One use of TriKE has been to develop a way to target the HIV-Env protein. The design to do this is known as HIV-TriKE. As a matter of fact, the company recently announced data that showed the effectiveness of HIV-TriKE. It was shown that it enhanced NK cell cytokine production and effectively killed infected targets with HIV-Env.
"We are pleased to see how the TriKE™ technology is able to be extended to the treatment of infectious disease and is able to kill HIV in the reservoir." Mr. Cataldo further stated, "We believe the HIV-TriKE™ will become part of a scalable and curative therapeutic strategy," expressed Anthony Cataldo, CEO and Chairman of GE Biopharma.
Conatus Pharmaceuticals Inc. (CNAT)
This next biotechnology company is known as Conatus Pharmaceuticals Inc. (CNAT). This company's focus is different compared to GT Biopharma. It aims to treat chronic diseases that have a large unmet need. Its lead product candidate CTS-2090, inhibits IL-1β which treats inflammatory diseases.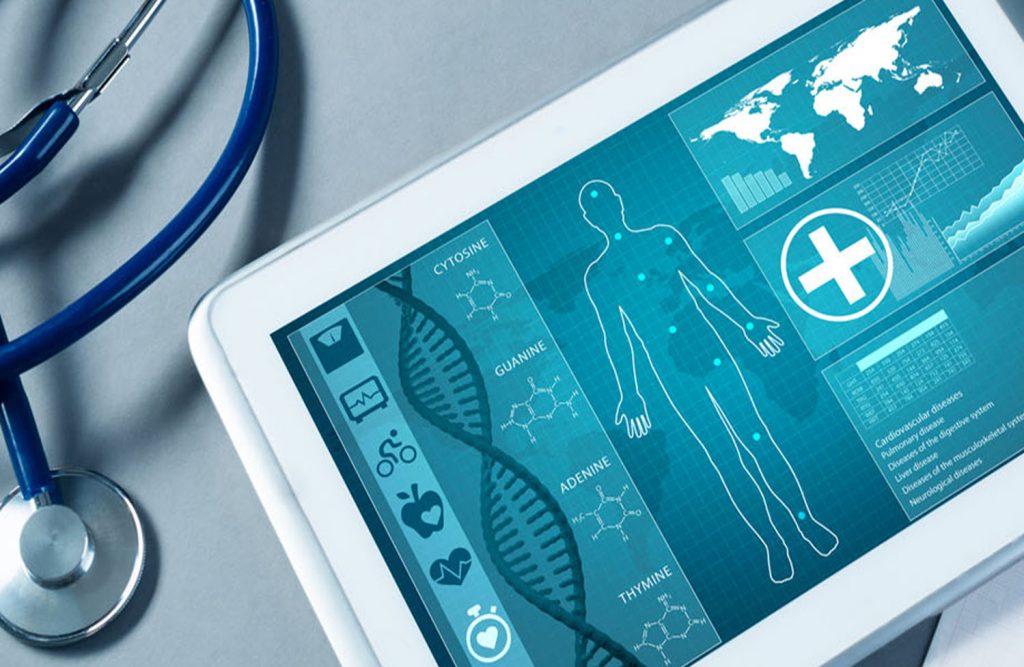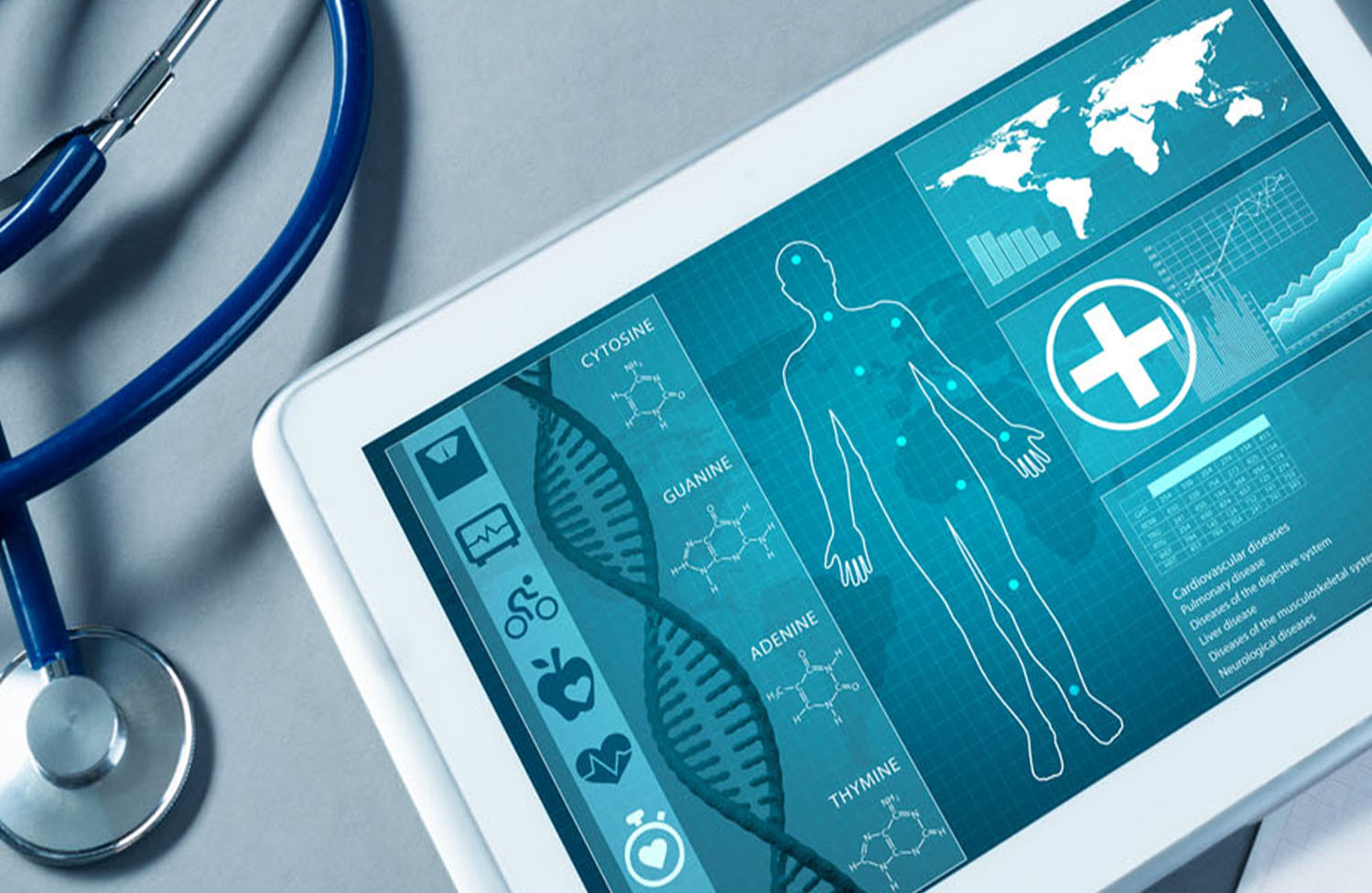 In terms of news releases, the company has been slightly lackluster over the last two months. However, in early August Conatus released its Q2 financials which showed some profitability promise in its income statement.
Revenues increased and expenses decreased in Q2 2019 compared to Q2 2018 which significantly reduced the company's net loss by $3.8 million. One potential hindrance factor in the financials could be Conatus' consistently declining free cash flow.
Nuvectra Corporation (NVTR)
To top things off, we have a neurostimulation company known as Nuvectra Corporation (NVTR). The company has a commercial product called Algovita Spinal Cord Stimulation which treats chronic pain of the trunk and limbs. In addition to this, Nuvectra is awaiting FDA pre-market approval for its Virtis Sacral Neuromodulation which treats chronic urinary retention and overstive bladders.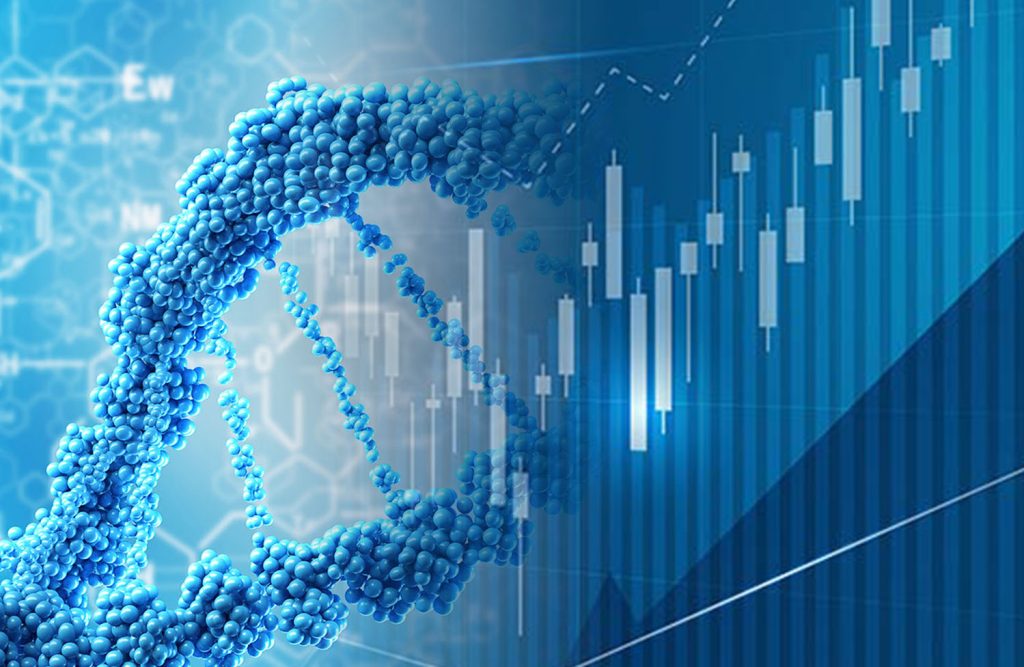 Compared to Conatus, Nuvectra has produced recent news that investors can sink their teeth into. First off, the company appointed Jennifer Kosharek as CFO around a month ago. This is a strong appointment thanks to her 15+ years of accounting experience and other leadership positions with Nuvectra.
Furthermore, the company recently submitted its supplementary chemical composition and biocompatibility data to the FDA to support Virtis' pre-market approval.
WHAT CURING CANCER & HIV COULD MEAN FOR THIS COMPANY, INVESTORS & THE WORLD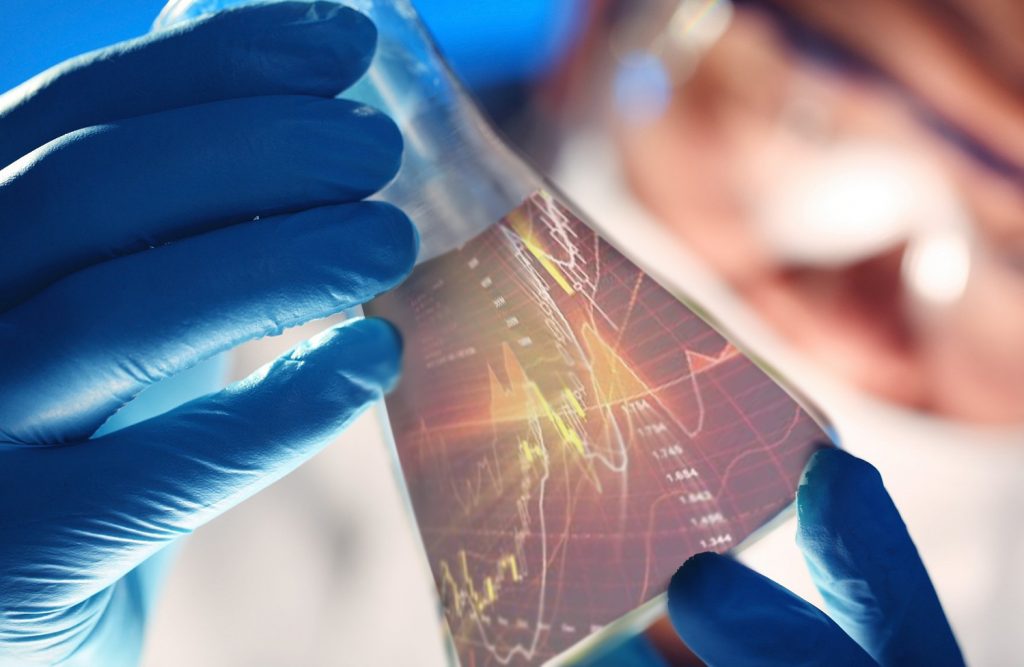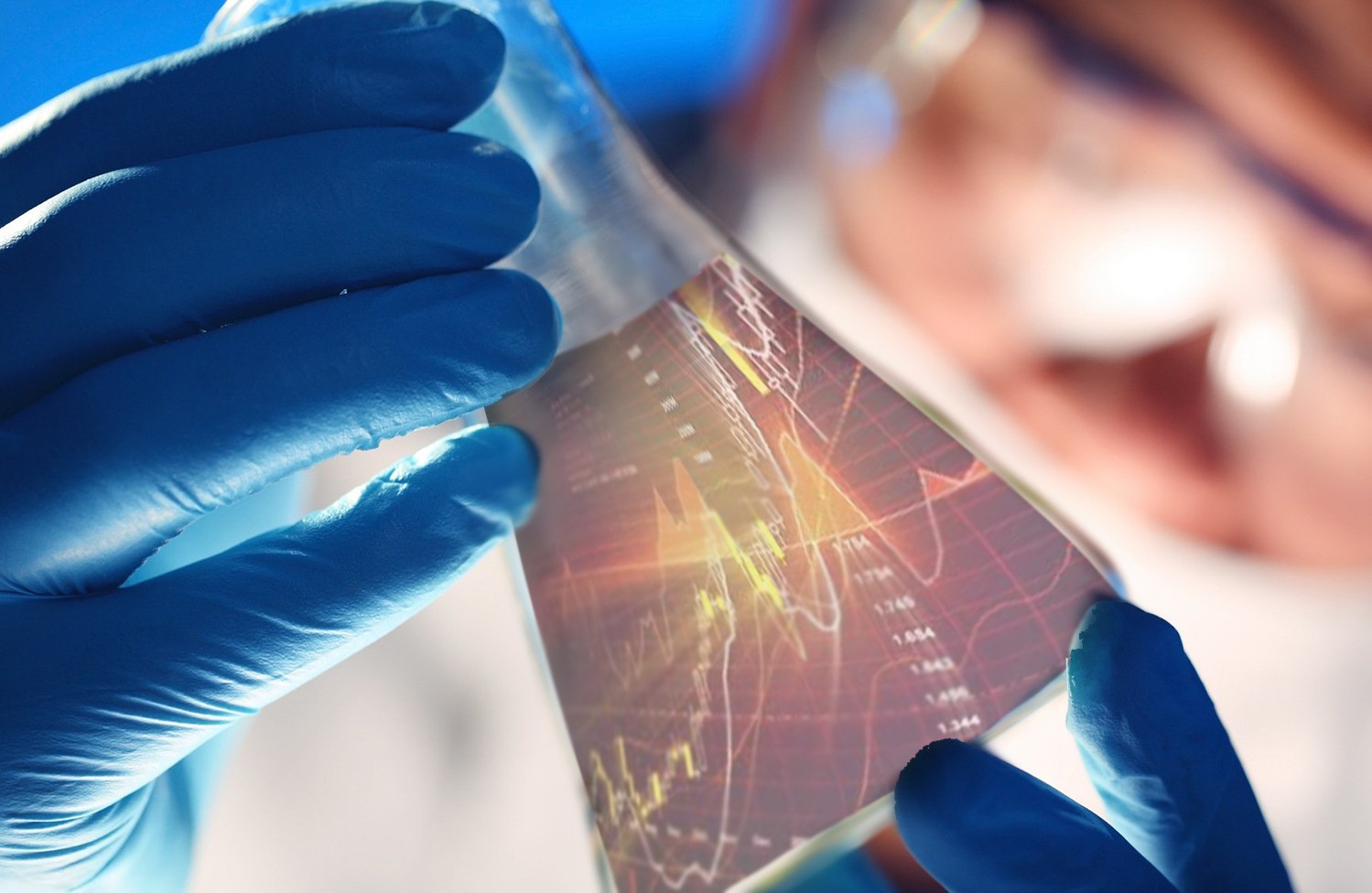 Pursuant to an agreement between Midam Ventures LLC and GT Biopharma Inc. (GTBP), Midam has been paid $100,000 for a period from October 1, 2019 to November 15, 2019. We may buy or sell additional shares of GT Biopharma Inc. (GTBP) in the open market at any time, including before, during or after the Website and Information, to provide public dissemination of favorable Information about GT Biopharma Inc. (GTBP). Full Disclaimer Click Here
Are These Biotech Names On Your October Watch List?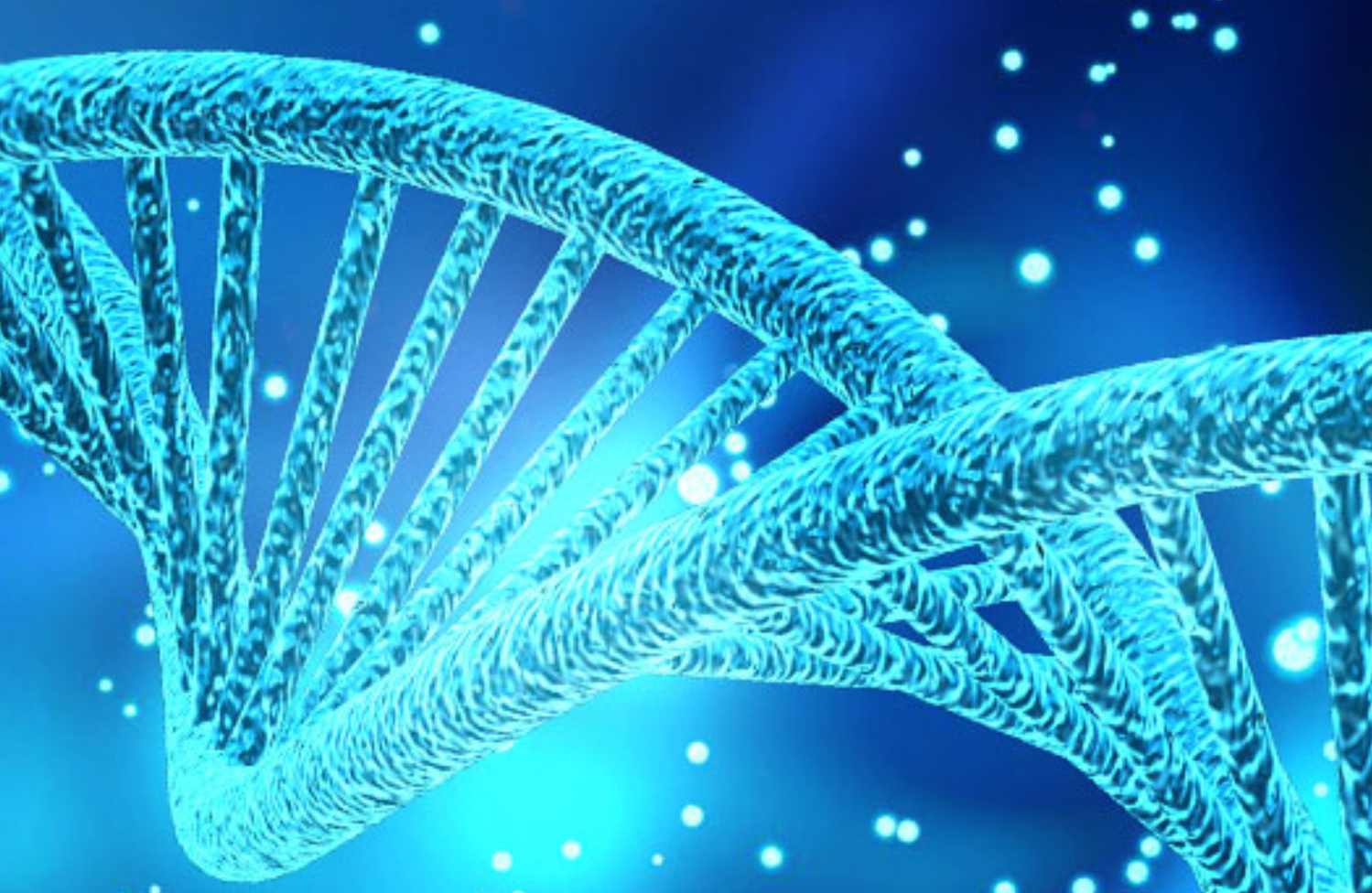 Over the past two decades, the biotech sector has been one of the best sectors to watch. If experts are to be believed, then it is likely to continue to be a hot sector for the foreseeable future. However, biotech stocks require research and that can help when it comes to making a list of biotech stocks.
Once that is done, the investor needs to track the companies closely. Then it's easier to decide upon the best course of action. Here is a look at three biotechnology penny stocks this month.
Biotech Stocks To Watch: PharmaCyte Biotech (PMCB)
If you're looking at PharmaCyte Biotech (PMCB) at this exact moment, you're seeing it before the company begins clinical trials and just as it's preparing to complete its Investigational New Drug Application for the FDA.  Whether you're new to biotech stocks or a seasoned vet, you should understand how important milestones like this are for a company.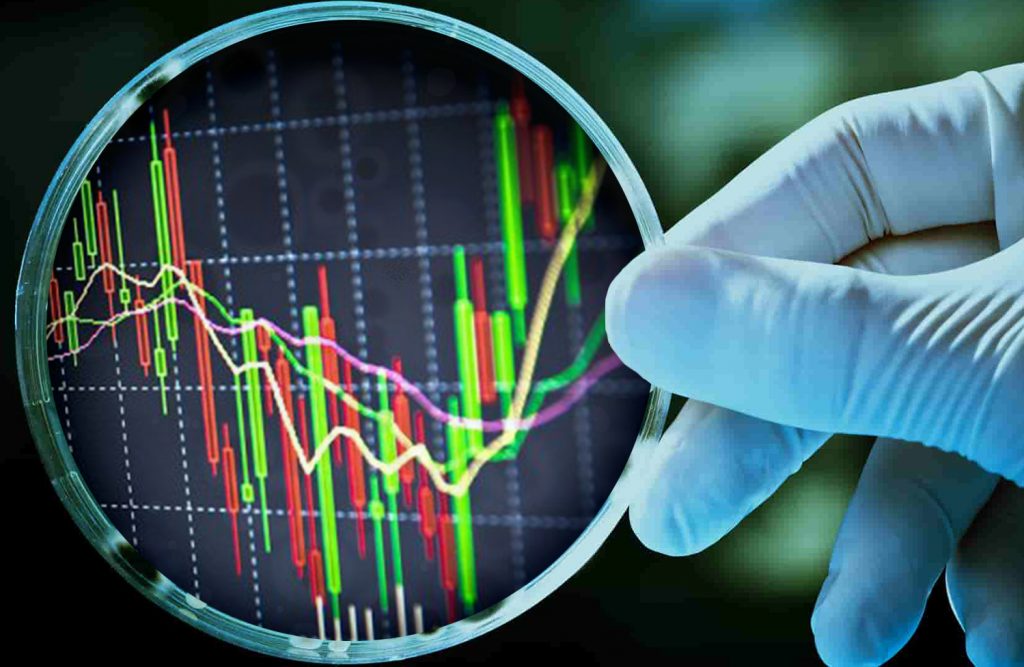 David A. Judd, a cellular biologist and a member of PharmaCyte's Medical and Scientific Advisory Board, was recently interviewed. Right now, PharmaCyte Biotech (PMCB) is putting together the necessary material for its planned clinical trial for inoperable pancreatic cancer, one of the most deadly forms of cancer today. Though there has been a targeted focus on Pancreatic cancer with PharmaCyte, its diabetes application may also have promise according to Judd.
"I think diabetes is where this type of technology really lends itself to the application. The key is to develop the right type of cell line to treat Type 1 and insulin-dependent Type 2 diabetes. There are several cell lines being explored by PharmaCyte simultaneously to do this. Selecting the right cell line to become our leading product candidate to treat diabetic patients in need of insulin is key to the success of PharmaCyte's Diabetes Program."
Over the last week, shares of PMCB stock have jumped from $0.0319 to highs of $0.0367 on Friday.
Biotech Stocks To Watch: Hepion Pharmaceuticals (HEPA)                                           
The next biotech stock to watch is Hepion Pharmaceuticals Inc (NASDAQ:HEPA). The company is involved in manufacturing medicines meant for liver conditions emanating from non-alcoholic reasons. The company announced that its research article has been published by the highly influential peer-reviewed journal, the Journal of Pharmacology and Experimental Therapeutics.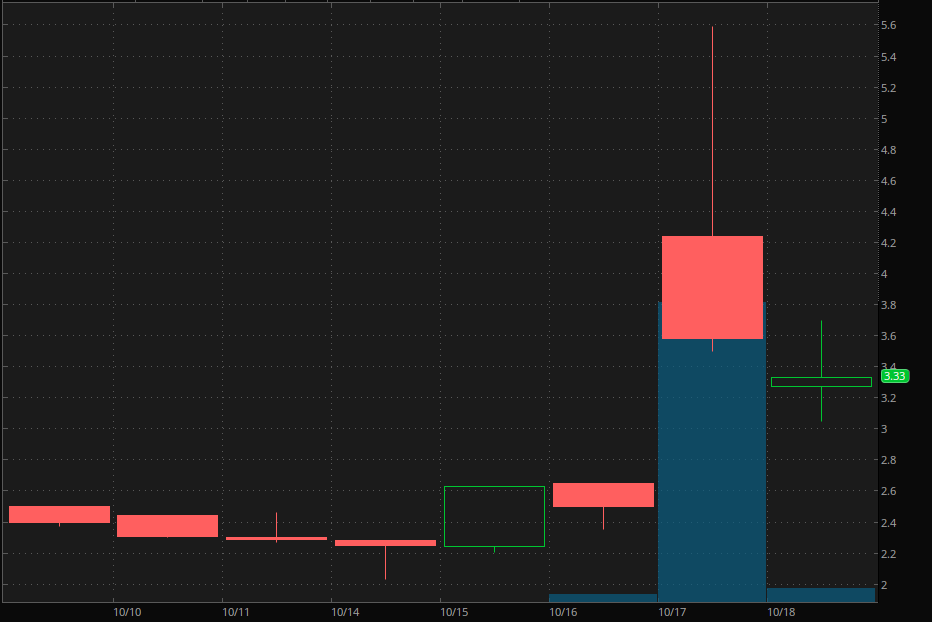 The paper in question is titled "A Pan-Cyclophilin Inhibitor, CRV431, Decreases Fibrosis and Tumor Development in Chronic Liver Disease Models." The study shows that Hepion's product CRV431 could well be a solution for treating chronic diseases of the liver. The paper also stated that the medicine is suited to address a range of therapeutic needs.
Once the news broke, the company's stock started soaring and soared over 43% at $3.58, well off the session high of $5.59.
Biotech Stocks To Watch: Protalix Biotherapeutics (PLX)
The other biotech stock that broke out more this week is Protalix Biotherapeutics Inc (NYSE:PLX). The company released data from the BRIDGE Phase 3 clinical study of its product PRX-102 and the revelations have proven to be highly encouraging. Out of a total of 22 patients who had been enrolled for the study, the data was gleaned from 16 of them.
The patients in question had been treated with PRX-102 for 12 months. The medicine is meant for treating Fabry disease and it has been revealed that there was an improvement in the function of kidneys in the patients. The stock soared by as much as 75% on Thursday and should definitely be on the watch lists of most investors.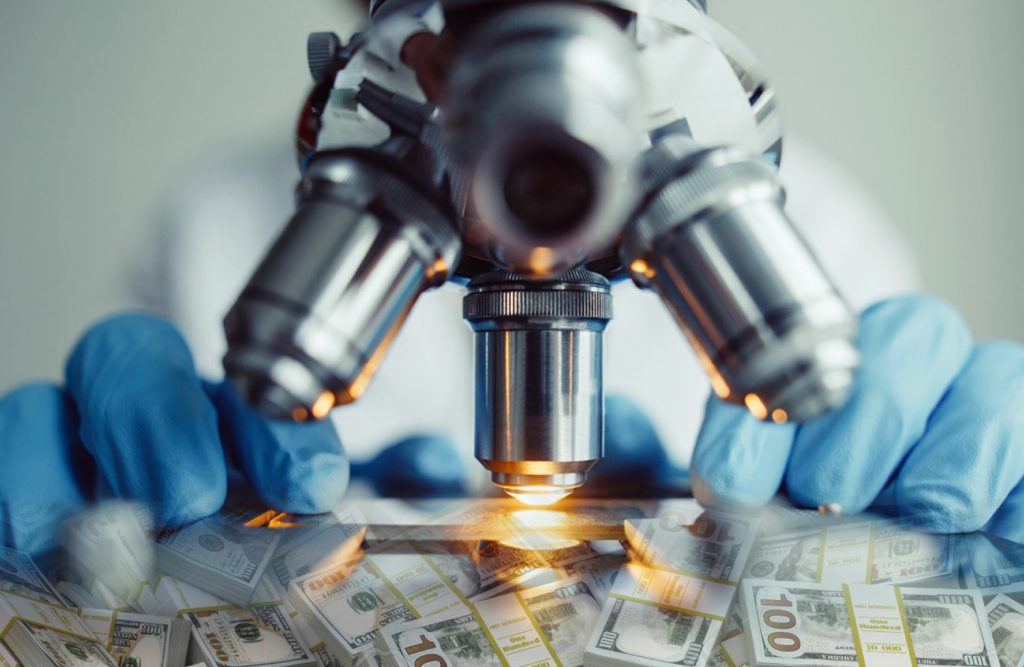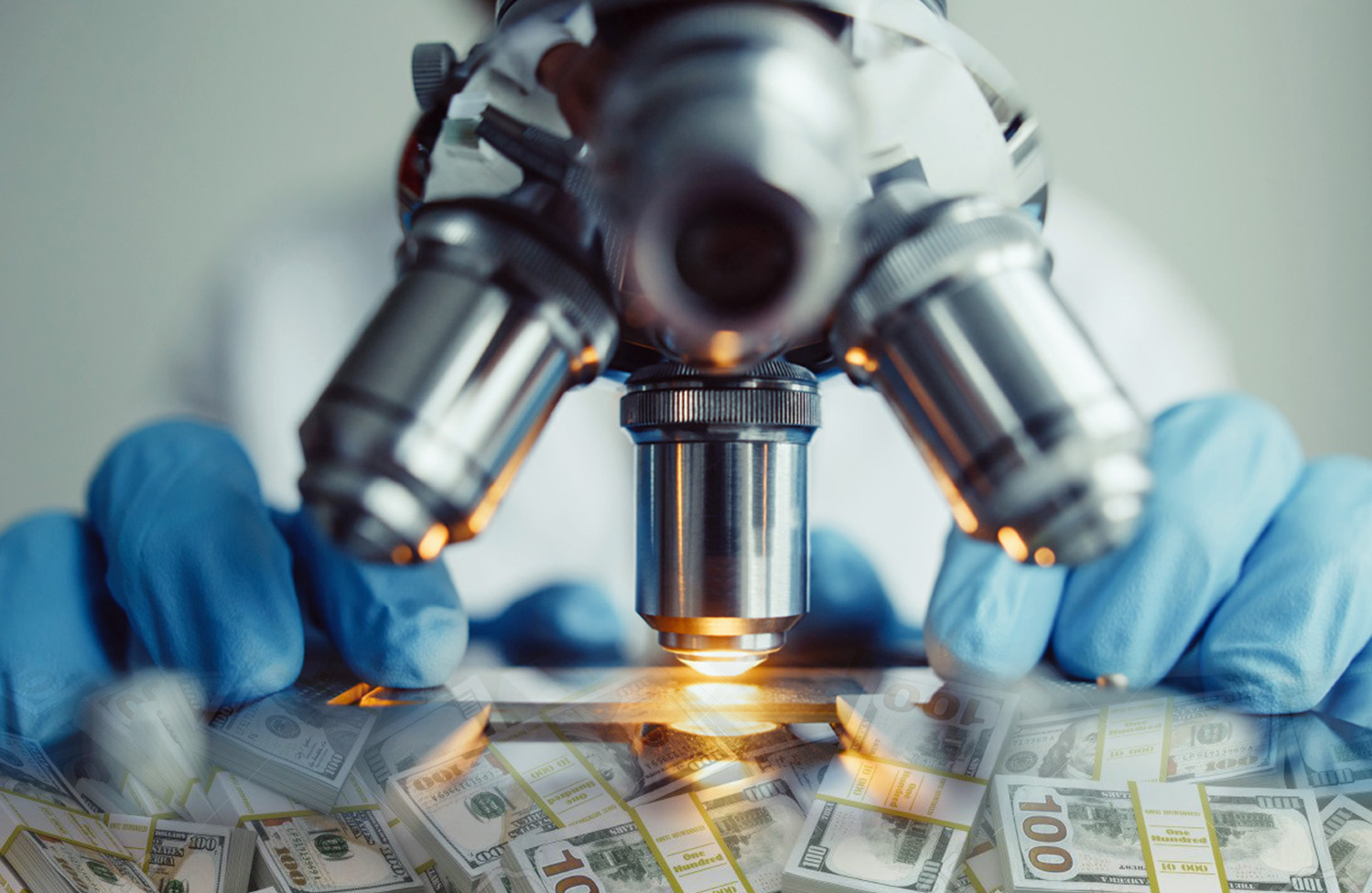 Pursuant to an agreement between MIDAM VENTURES, LLC and Complete Investment And Management LLC, a Non-affiliate Third Party, Midam was hired for a period from 07/09/2019 – 8/09/2019 to publicly disseminate information about PharmaCyte Biotech including on the Website and other media including Facebook and Twitter. We were paid $150,000 (CASH) for & were paid "0" shares of restricted common shares. We were paid an additional $150,000 (CASH) BY Complete Investment And Management LLC, a Non-affiliate Third Party, AND HAVE EXTENDED coverage for a period from 8/12/2019 – 10/15/2019. We were paid an additional $150,000 (CASH) BY Complete Investment And Management LLC, a Non-affiliate Third Party, AND HAVE EXTENDED coverage for a period from 10/16/2019 – 11/15/2019.We may buy or sell additional shares of PharmaCyte Biotech in the open market at any time, including before, during or after the Website and Information, provide public dissemination of favorable Information. Full Disclaimer Here.
Stock Price Newsletter – October 18, 2019
Biotech ETF's Just Hit New Highs: 3 Stocks To Watch
The biotech sector has a plethora of stocks though. Therefore, an investor needs to put in the necessary research. On that note, here is a look at three biotech stocks to watch as sector stocks enjoy a bull run in October.
---
In Case You Missed It: Sernova (SVA) (SEOVF) Finds C-Peptide In Phase I/II Fasting Patient
Sernova Corp. (SVA) (SEOVF) has detected enduring levels of C-peptide (measured up to 30 days and continuing), a biomarker of transplanted beta cell insulin production, in the bloodstream of a fasting patient in its continuing phase I/II Cell Pouch United States clinical study of type-1 diabetes.
---
These Healthcare & Biotech Stocks Deserve Your Attention This Month
The positive results provided a break for the sector. Furthermore, healthcare stocks have risen by 5.7% this year. The entire index has seen a nearly 20 percent gain, according to The Wall Street Journal. With this in mind, healthcare and biotechnology stocks are in focus this month.
---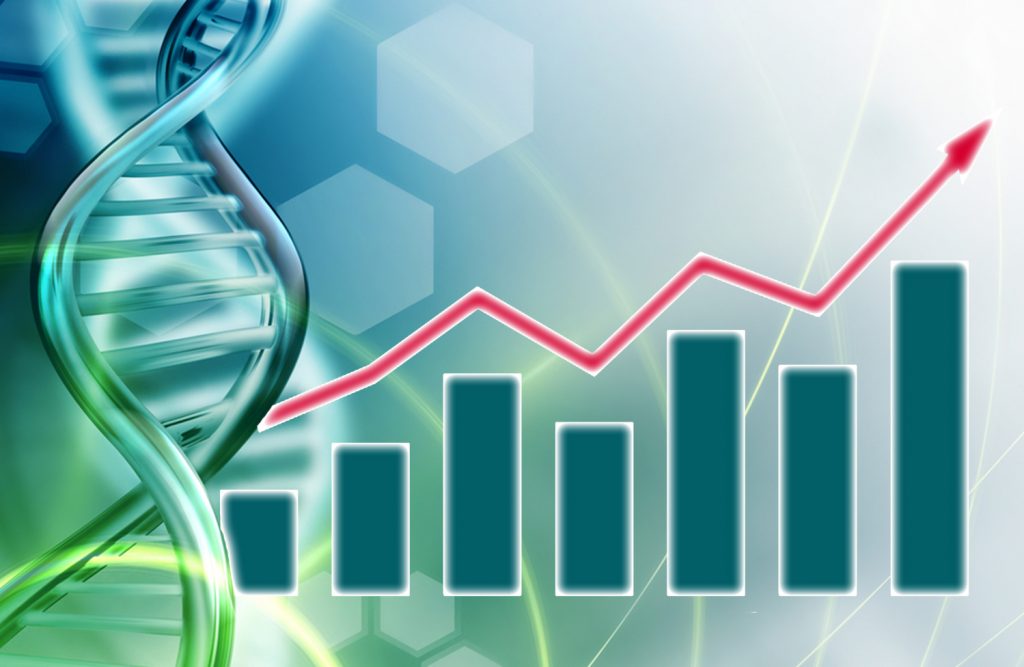 Disclaimer: Pursuant to an agreement between Midam Ventures LLC and Sernova (TSX:SVA) (OTC:SEOVF), Midam has been paid $350,000 for a period from September 23, 2019 to September 22, 2020. We may buy or sell additional shares of Sernova (TSX:SVA) (OTC:SEOVF) in the open market at any time, including before, during or after the Website and Information, to provide public dissemination of favorable Information about Sernova (TSX:SVA) (OTC:SEOVF). Click Here For Full Disclaimer.

Join Our Newsletter
Get stock alerts, news & trending stock alerts straight to your inbox!
We keep all user information pricate & promise to never spam.*
Search Stock Price (StockPrice.com)