The world is an unpredictable place. With the ever-growing potential to be harmed in public or to have your personal information stolen, security improvements are essential.
The age of the internet has brought about new tactics to destroy people's lives. Thankfully many different companies are investing time and resources into developing strong security measures around the world.
A Different Form of Security
While cybersecurity is becoming more prevalent, traditional security at public events is still as relevant as ever. Terrorism and mass shootings still plague society and make the public worry when entering spaces with large amounts of people. This is where a company like Liberty Defense Holdings' new technology comes in.
Liberty Defense Holdings Ltd. (SCAN.V) is a company that has developed a revolutionary security technology known as HEXWAVE. HEXWAVE is a 3D imaging technology that will be used to detect weapons of all kind. Its largest appeal is that it is very quick while being non-intrusive and it progressively will get smarter through deep learning.
To enhance its product's deep learning, Liberty Defense recently announced it will be participating in NVIDIA's Artificial Intelligence inception program. The program helps new companies like Liberty develop their use of AI and deep learning. Given deep learning will make their product extremely appealing, the move was very smart.
Aman Bhardwaj, Liberty Defense's COO and President of US Operations, commented, "We were also able to interact with some of the best minds in AI and learn about real world problems, research, and advancements in the technology. We anticipate presenting the HEXWAVE product at next year's GTC."
The Behemoth of Cybersecurity
One company at the forefront of the cybersecurity battle is Palo Alto Networks. Palo Alto has made a name for itself providing security platforms, firewall software, and services for threat prevention to consumers across the globe. The company's numbers speak for themselves. They saw a year-over-year 29% increase in revenue in 2018, have over 60,000 customers, and help 85 of the Fortune 100 companies improve their cybersecurity.
As more and more people become connected on the internet, Palo Alto Networks' role becomes bigger. The company constantly innovates its Security Operating Platform to defend and adapt against new and more dangerous cyber threats.
The company recently acquired Demisto to expand its dominance in the cybersecurity landscape. Nikesh Arora, CEO of Palo Alto Networks, stated, "With the combination of Demisto and our existing threat prevention and response capabilities, we will be well-positioned to unlock the biggest challenges facing teams in security operations centers today."
Breakthrough Tech That Takes AI Security Systems Into The 21st Century
Security officials around the world have been trying to find the best way to keep families safe. Mass shootings and bombings between March and May 2019 killed more than 300 people already this year.
Companies are developing devices that use things like radio waves to scan people in real time. A product called Hexwave, for example, creates a 3D image of what's on top of a person's body. It then uses artificial intelligence to determine whether the person is carrying a gun, bomb or any other threatening object. If the system detects a threat, it alerts security personnel. That all happens in a fraction of a second.
"We are bringing a leading-edge technology into the market," said Bill Riker, the CEO of Liberty Defense and a former military official. "This was a real game changer. I wanted to be in the front end of this."
---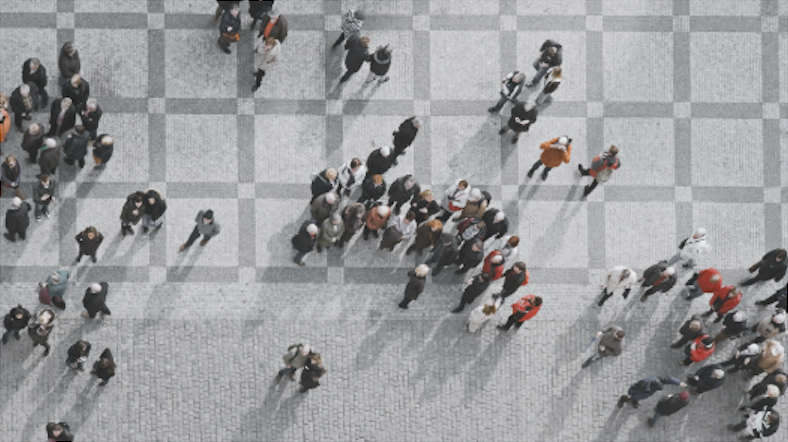 Disclaimer: Pursuant to an agreement between MIDAM VENTURES, LLC and Liberty Defense Holdings Inc. Midam was hired for a period from 04/15/2018 – 5/15/2019 to publicly disseminate information about Liberty Defense Holdings Inc. including on the Website and other media including Facebook and Twitter now extended through June 21, 2019. We were paid $350,000 (CASH) for & were paid "0" shares of restricted common shares. We may buy or sell additional shares of Liberty Defense Holdings Inc. in the open market at any time, including before, during or after the Website and Information, provide public dissemination of favorable Information. FULL DISCLAIMER HERE