Does The Future For Shopify Stock Price Look Bright?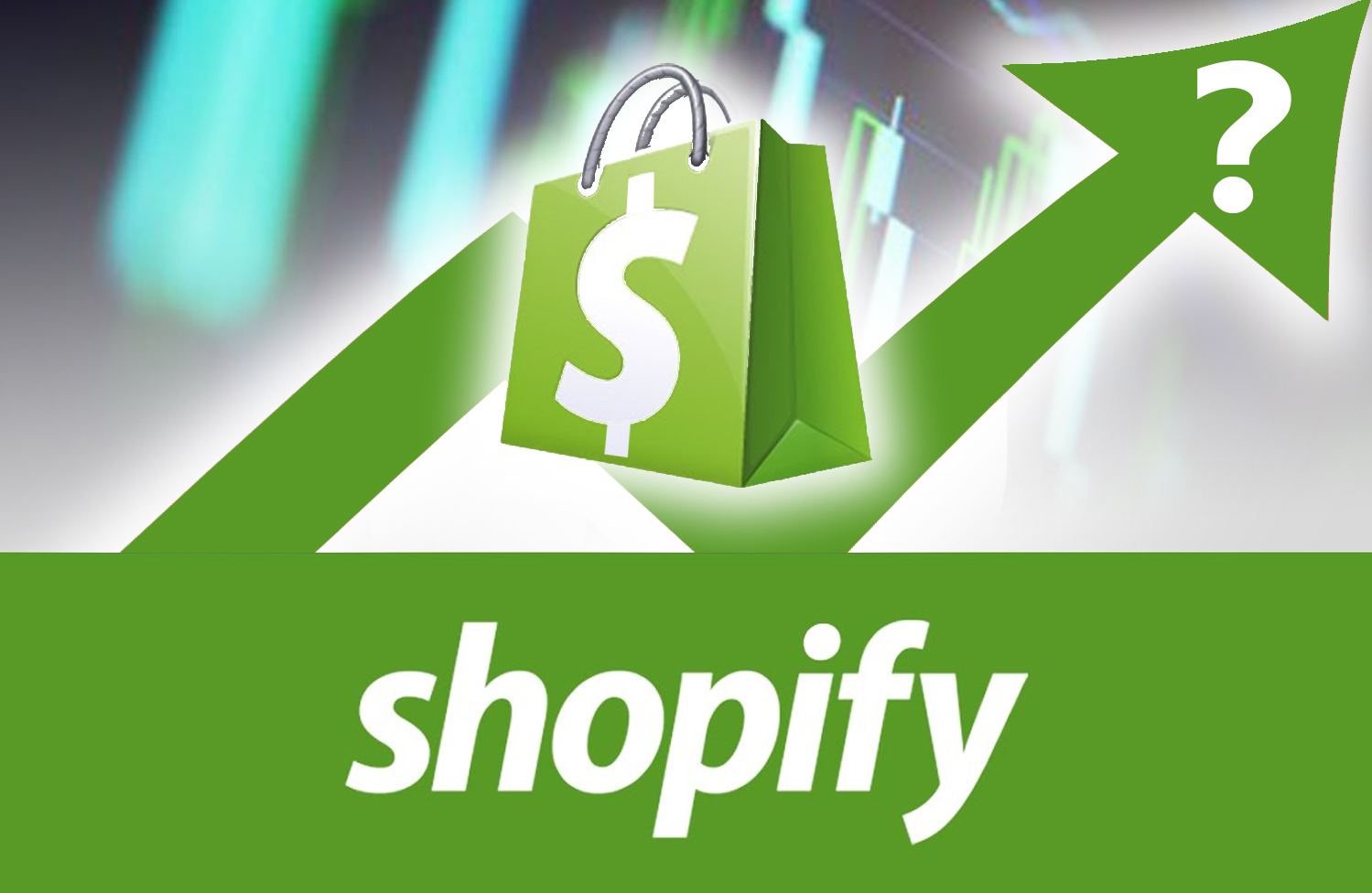 Shopify Inc (SHOP Stock Price) has managed to keep its position as the leading company in multi-channel commerce platform for entrepreneurs worldwide. One of the best investment choices, the share price saw a rise of over 900% over the past three years.
SPECIAL REPORT | On-Demand Tech Companies Hit Billion-Dollar Valuations; Here's How Investors Can Capitalize In The Market
In 2012 the company had revenue of just $24 million. The number of sales by the merchandise available on the platform (known as Gross Merchandise Volume) annually accounted for $700 million. By 2018 the company had managed to increase its top-line by 4,400% to $1.1 billion and the GMV had also surged to $41 billion.
Stocks Trading At Premium, Worth An Investment?
Over 5% of all retail e-commerce sales in the US is facilitated by Shopify, larger parts are contributed by Amazon and eBay. Shopify accommodates more than 800,000 businesses, providing them basic tools for selling goods online at a monthly cost of $9. The company also allows its clients to build fully functional online stores at a monthly charge of $29.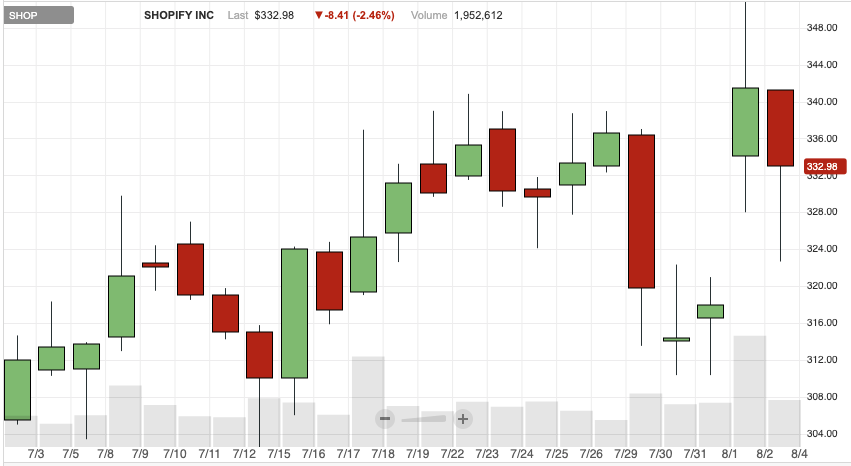 Other facilities and tools provided by Shopify include point-of-sales systems for physical retail stores, payment processing facilities, shipping facilities, and working capital loans facilities. It has added various other services with time and consequently become a key partner of several hundreds of businesses.
Interestingly, the giant still has massive scope for expanding its business. The small businesses have a market worth over $70 billion, while Shopify manages to address over $1 billion last year, indicating huge room for growth. The big businesses, on the other hand, look at joining hands with Shopify especially for the wide range of services provided by Shopify Plus which charges over $2000 or more monthly.
ParcelPal (PKG.CN) (PTNYF) & Shopify (SHOP) Integration Opening Big Doors For Cannabis In Canada
Originally scooped by Benzinga (see: Scoop: Shopify And ParcelPal To Integrate For Cannabis Delivery In Canada), ParcelPal has formally announced that it will be integrating with Shopify to offer cannabis products to customers of Shopify shops. This will be available in Vancouver, Calgary, and Saskatchewan. Customers ordering from Shopify stores in these areas will be able to receive cannabis at their own homes.
"Shopify is the main e-commerce platform in Canada for cannabis. Our integration onto the Shopify platform allows us to easily integrate and begin executing within the space."

ParcelPal's President and CEO Kelly Abbott told Benzinga
Two of the company's current clients (Choom Holdings and Kiaro) already have established outlets on the Shopify platform. The move, as the company puts it, will "give them an omnichannel approach to their sales. This will give us access to the recreational and medical market."
For the full ParcelPal release, Click Here.
The opportunity that ParcelPal (PTNYF) (PKG) may be presenting now draws comparisons to the way early investors had an opportunity with companies like Uber and GrubHub (GRUB) before they went mainstream in the US. GrubHub priced its initial public offering at $26 per share and now trades nearly 5x that price just as this market is beginning to heat up!
The difference with ParcelPal (PTNYF) (PKG) is that it is going directly after the international markets that have very limited access to technology like this right now. But this is just a small piece of a much bigger picture. Want to see how ParcelPal has already been working with one of the biggest online retailers in the world? Yes We're Talking About Amazon!
Click Here For A Full Report On ParcelPal (PKG) (PTNYF)
The Road Ahead For Shopify
In addition to ParcelPal, Johnson & Johnson (JNJ Stock Price) and Procter & Gamble (PG Stock Price) are a few of the many giants which are clients of Shopify. Moreover, after the announcement of the launch of the new fulfillment network, the opportunity increased even more for Shopify. The company also plans to provide personalized packaging and shipping facilities across the US.
That's along with the utilization of machine learning so as to optimize inventories and reduce costs of shipment. The personalized packaging feature would help Shopify to stand out. It would also boost competition with companies like Amazon, which market their own brand on third-party shipped packages.
These factors considered, Shopify is in the position to gain increased market share. Shares trade at a premium price which is 30 times the sales of the company. However, that does not classify the stock as an overvalued one, especially with the future looking as bright.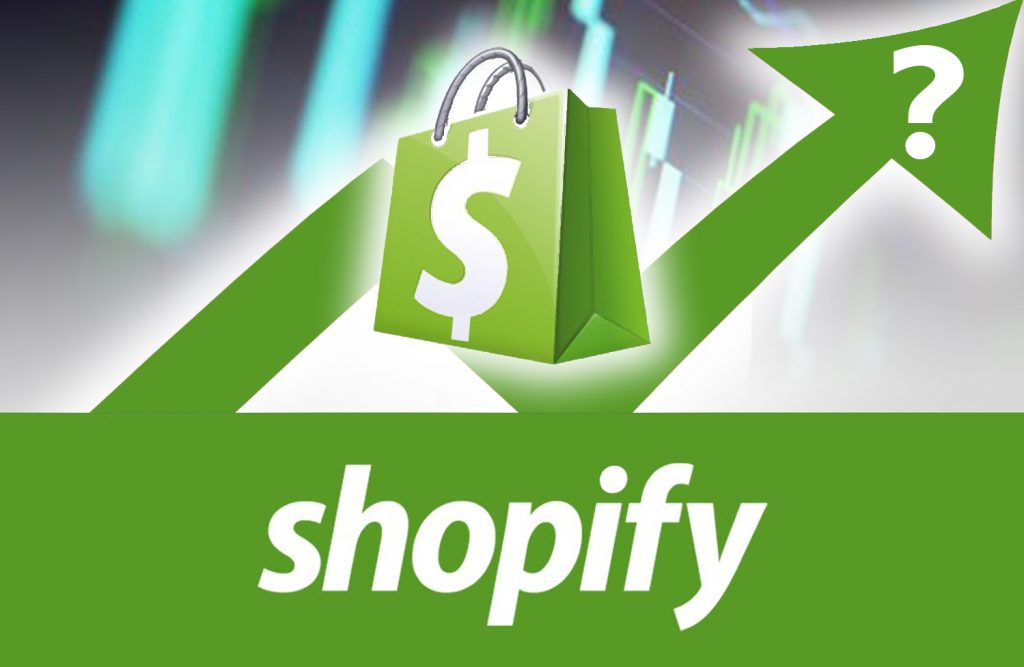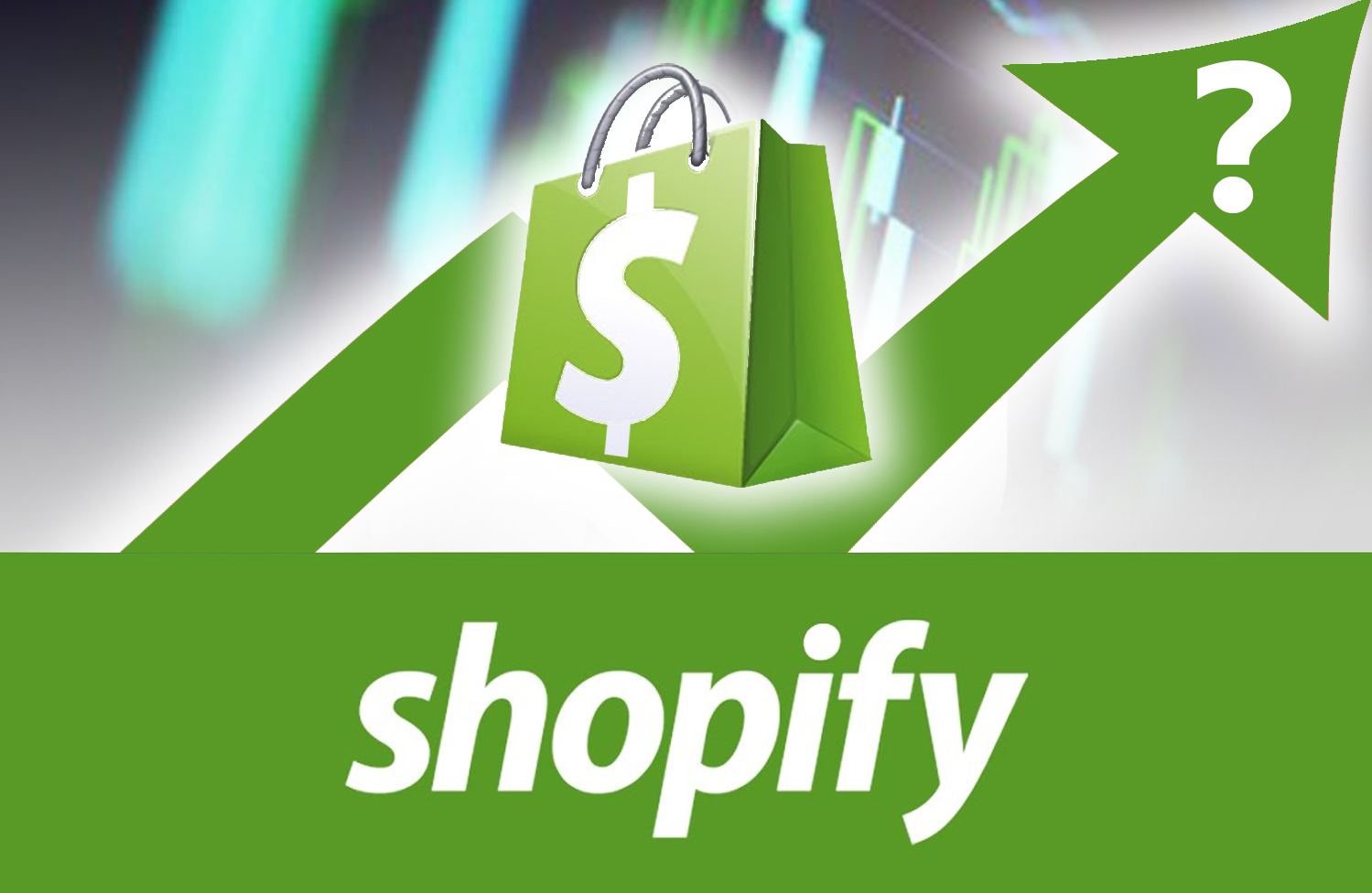 Is The Entertainment Streaming Market Ready For Its Next Move?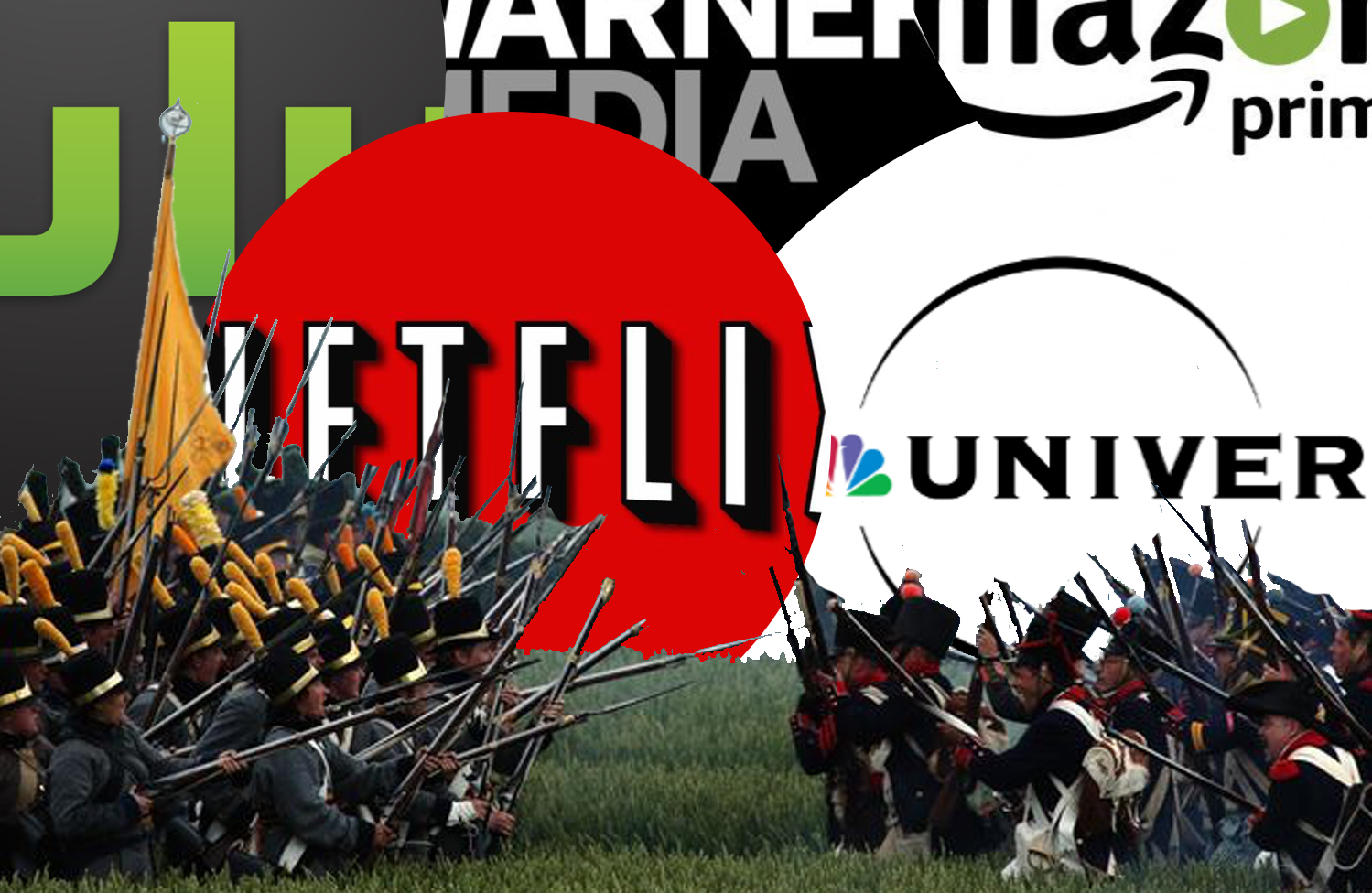 New Streaming Options Have Opened A Big Door For Content Providers
As many experts have pointed out, the end of 2019 is going to see the commencement of the 'streaming wars' as more and more companies enter the OTT market to challenge the supremacy of Netflix Inc (NASDAQ:NFLX). The launch of the streaming service Disney Plus last week formally launched the streaming wars.
Do Content Providers Stand To Benefit?
According to an article published on Reuters the global video streaming market was valued at $26.27 billion in 2015 and is expected to reach $83.41 billion by 2022 growing at a CAGR of 17.9% from 2015 to 2022. Apple, Disney, Netflix, Amazon, NBC, Hulu & more are all competing within the global video streaming market and they all need the same thing… new & original content. Massive demand may create a huge opportunity for companies like Fearless Films (FERL).
Fearless Films is an independent full-service production company. This is the exact type of company that can benefit from what could become one of the biggest cash grabs in entertainment history and here's why. You've likely heard of the big production houses: Warner Bros, DreamWorks, Red Crown Productions and others who benefited from big deals with streaming companies.
It isn't just Netflix who's flexing billions in content budgets, Apple, Amazon, Disney, NBC, Roku – the list goes on. These are huge entertainment distributors who are now fighting for one thing… Where you spend your waking hours streaming entertainment.
Click To Read More On Fearless Films (FERL)
Key Analysis On Streaming Service Providers
Considering the fact that the new service has already garnered 10 million users, it's fair to say that it is here to say. Considering the fact that Apple has already launched its own service and many other services are going to be launched in the next few months, experts are now wondering whether the streaming space has become too crowded.
The success of Game of Thrones has ushered in an era of unprecedented spending for quality content. The show generated total profit to the tune of $2.2 billion for HBO, which is owned by AT&T. Hence, video streaming companies have also decided to spend jaw-dropping sums on original content. Apple has earmarked $6 billion for original content, while Disney is expected to match that.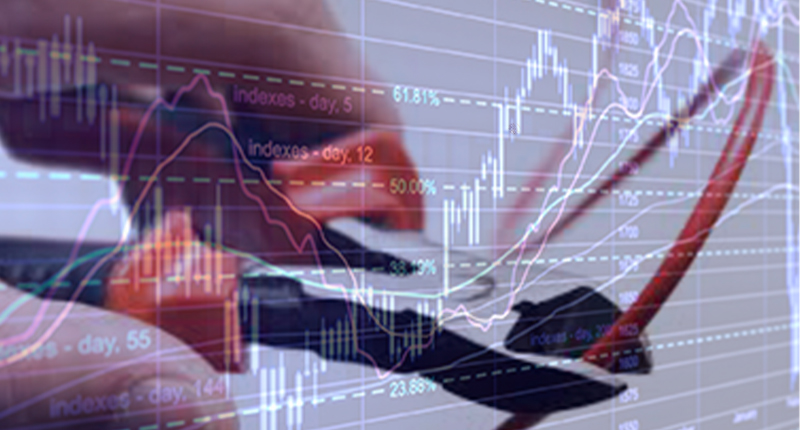 Both companies are trying to create that one show that could turn into a cash cow. On the other hand, Apple is going to price is monthly subscription at $4.99 and Disney is going to charge $6.99 for the same. In such a situation, one can expect Netflix to change tack since its cheapest subscription is worth $12.99.
So, the crowding is quite apparent as mega corporations enter the streaming space. However, the question remains whether the business is going to grow and new subscribers are going to flock in. Studies suggest that it will grow and up until 2024, the streaming market should grow by 18.8% each year. In 2024, the market is going to be worth $687 billion. Hence, it is quite clear that despite the intense competition that is going to come to the streaming space, there is still room for companies to grow and become profitable.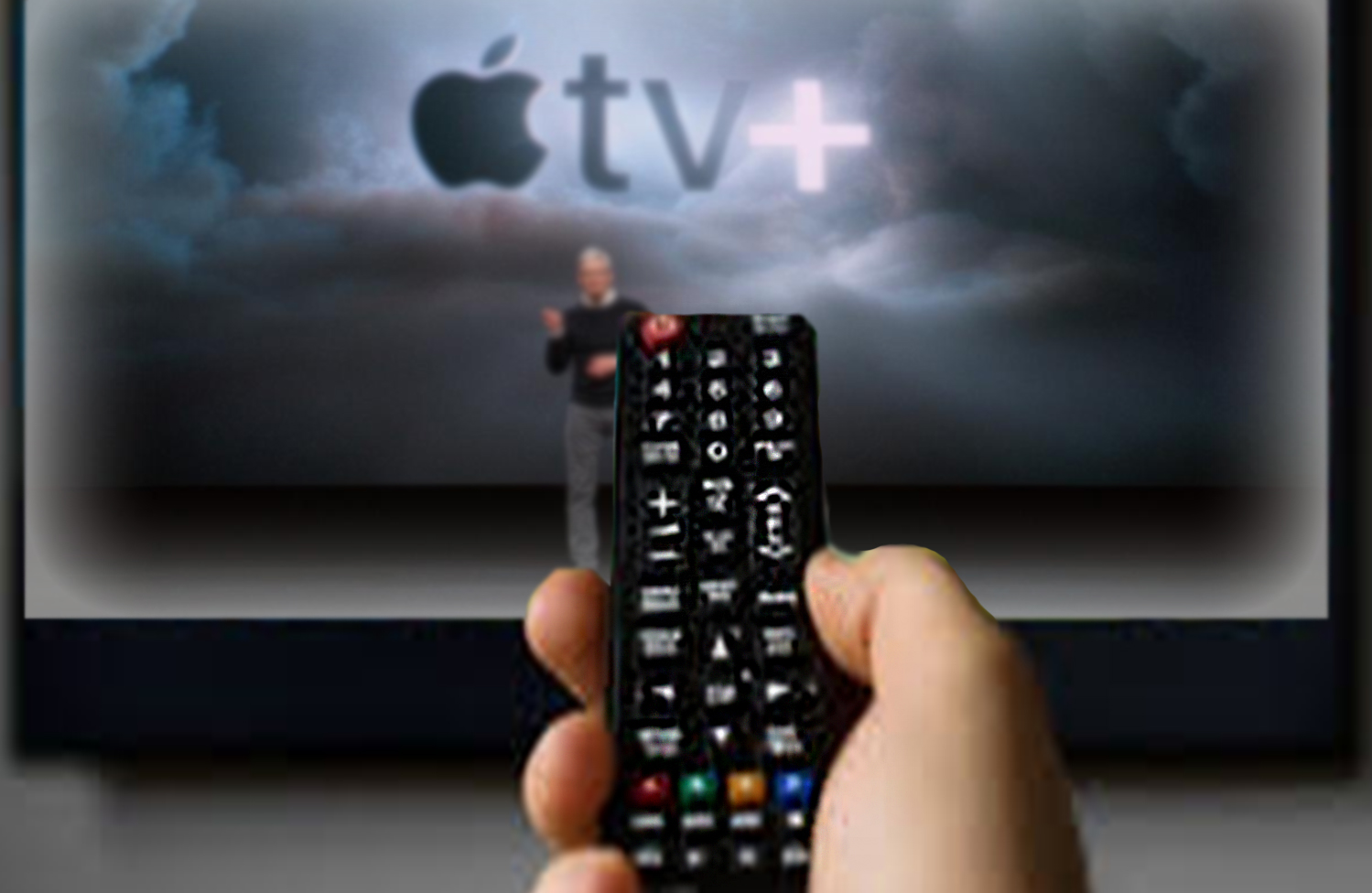 Disclaimer: Pursuant to an agreement between Midam Ventures LLC and Fearless Films Inc. (FERL), Midam has been paid $94,980 by Fearless Films Inc. (FERL) for a period from October 1, 2019 to November 17, 2019. We may buy or sell additional shares of Fearless Films Inc. (FERL) in the open market at any time, including before, during or after the Website and Information, to provide public dissemination of favorable Information about Fearless Films Inc. (FERL). Click Here For Full Disclaimer.
Is ROKU Stock a Buy Or Hold on Disney, Apple & Streaming TV Growth?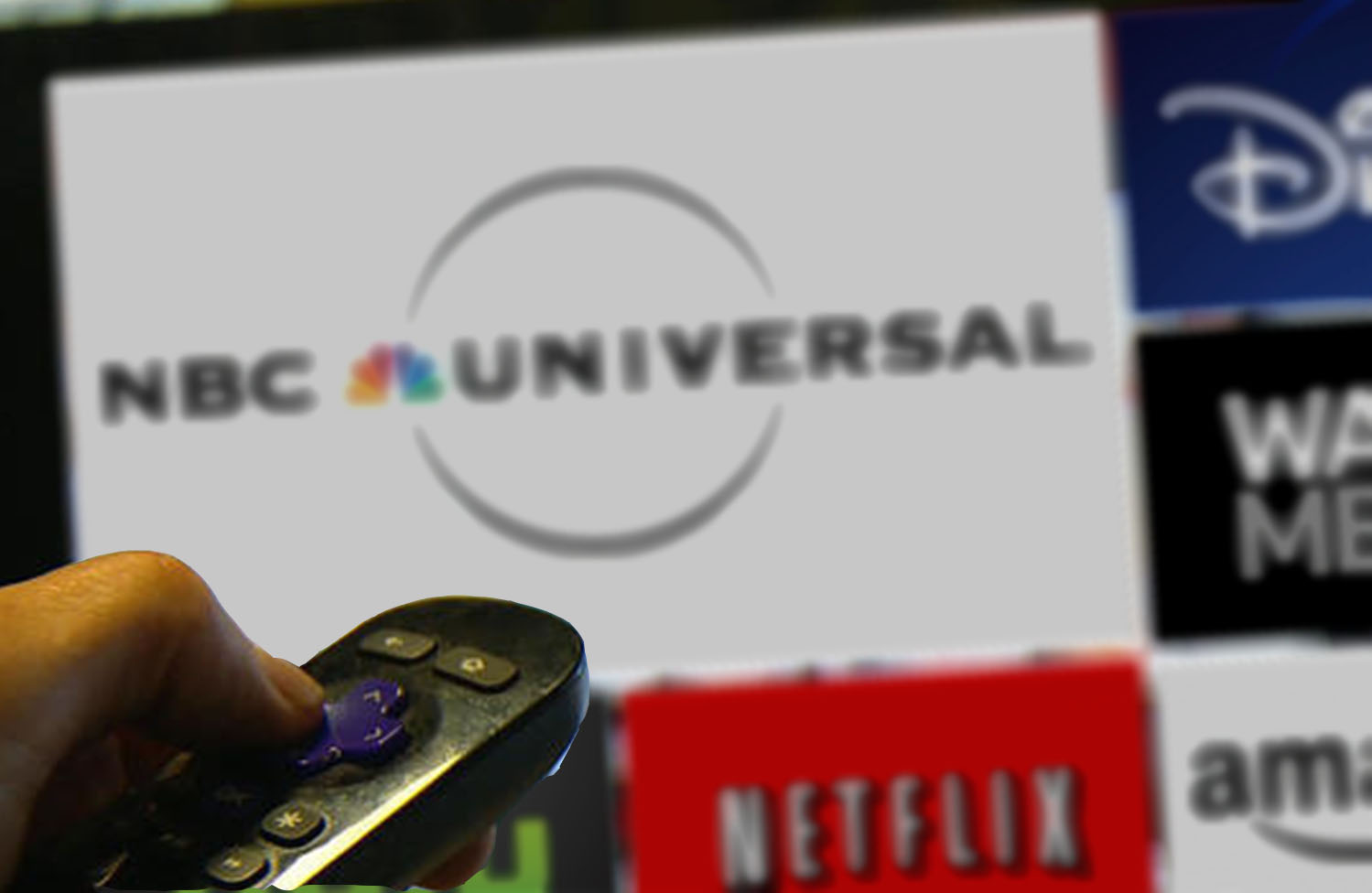 The streaming wars have are well underway with the launch of Apple Inc. (NASDAQ:AAPL) TV+ and Disney Plus this month. However, amidst all the companies involved in this niche, streaming device manufacturer Roku Inc (NASDAQ:ROKU) could prove to be a bit of a dark horse.
The stock suffered a slump following its Q3 2019 financial results but since then it has regained much of the losses. While it is true that the losses widened from the year-ago period, experts believe that Roku is a stock that could have long term growth potential.
Moreover, it should be noted that the stock has gained 360% in 2019 so far. Furthermore, the addition of ROKU as yet another option is even more proof that content providers have become a big focus right now.
Streaming Growth
Devices for streaming have already become highly popular and currently, its devices allow people to have access to a range of OTT platforms. In addition to that, Roku's operating system is integrated into a wide range of smart TVs. This gives it a bigger share of the market than competitors like Google and Amazon.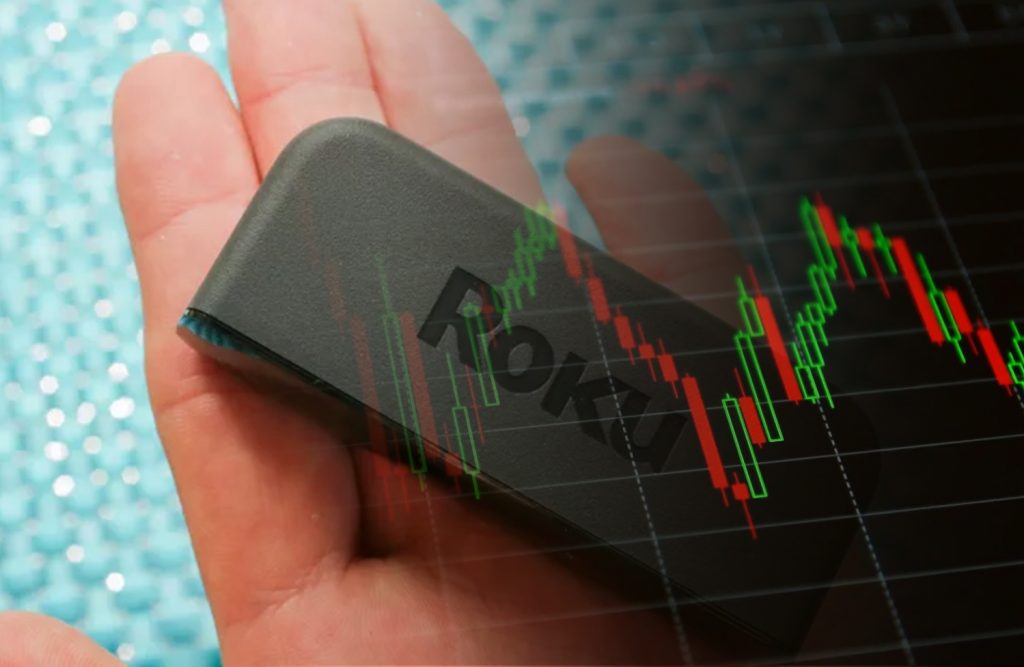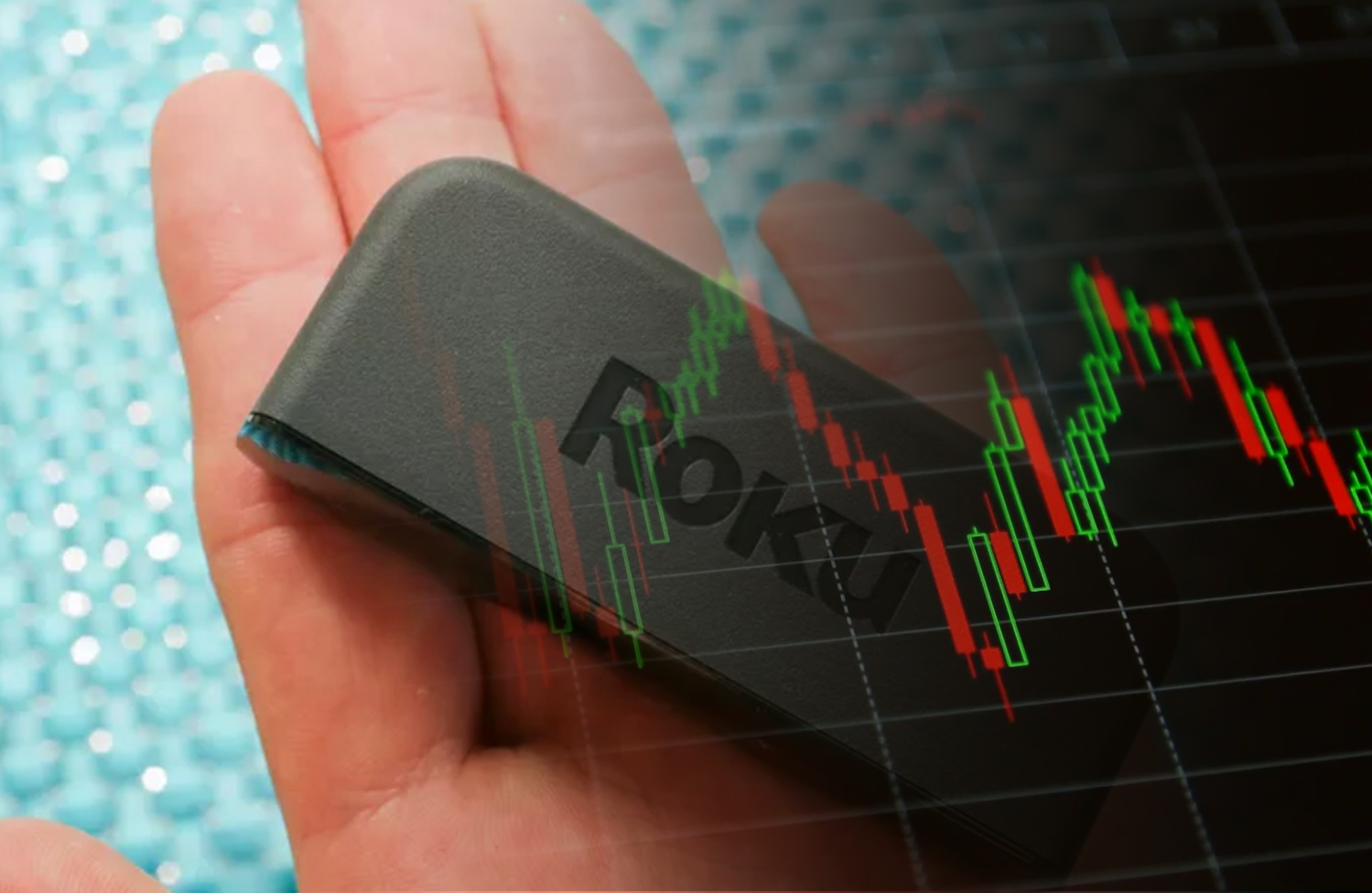 However, in addition to its offerings in streaming, the company has also launched its own speakers. An advertising-related business called Roku Channel was also created. Moreover, it should be noted that despite the slight rise in losses, the company's growth has been robust.
Investors Focus On Content Providers
Right Now streaming services like Netflix Inc (NASDAQ: NFLX) are spending billions of dollars on original content. According to Media Post:
"Netflix's 2019 costs to buy, produce and license content will be $15 billion — up from $12 billion in 2018. 2019 marketing costs are pegged at $2.9 billion."
As per their latest press release, Fearless Films (FERL) is the parent company of its wholly-owned subsidiary Fearless Films Inc. (Canada). Fearless Canada is an independent full-service production company founded by award-winning actor, producer Victor Altomare along with award-winning writer and director Goran Kalezic, Fearless Canada produces top-quality entertainment with an edge.
On October 16, 2019, Fearless Films (FERL) entered into a Letter of Intent with company founder Victor Altomare to acquire the rights to up to twelve movies from a library held by Victor Altomare. Among the films being considered for acquisition are:
The Lunatic
Bag the Wolf
The Great Chameleon
If you haven't heard of these films, that's quite alright and here's why. Many of the streaming services with original content want to find entertainment that can be mass distributed by them first.
Ever hear of Lilyhammer? If you're an avid Netflix and "Chill-er", you know that the streaming giant picked up the first season to test the waters of this "not so mainstream" mob-based show.
What followed was almost cult-like. Lilyhammer was promoted as "the first time Netflix offered exclusive content." The series went on to see 3 full seasons. Throughout the 3 season run of Lilyhammer Netflix was not the company behind the series, the just owned the exclusive licensing, a company called NRK owned it.
Right now, Fearless Films (FERL) is putting the pieces in place to amass an entertainment offering while bringing on notable names in the industry, and it's happening at the exact moment streaming companies are ramping up their spends for original content.
Will Roku Push The Upper Limits?
Roku generated $260.9 million in revenues in the third quarter and that reflects a rise of 50% from the year-ago period. In addition to that, the number of users is also rising at a fast clip and in the third quarter, it added as many as 1.7 million new accounts. At the end of the third quarter, Roku had 32.3 million accounts.
Last but not least, the acquisition of Dataxu could also prove to be strategically vital for the company's ad-tech business. Experts believe that there is still some time before the company can become profitable. However, if one is looking for a growth stock then there are very few that can compete with Roku.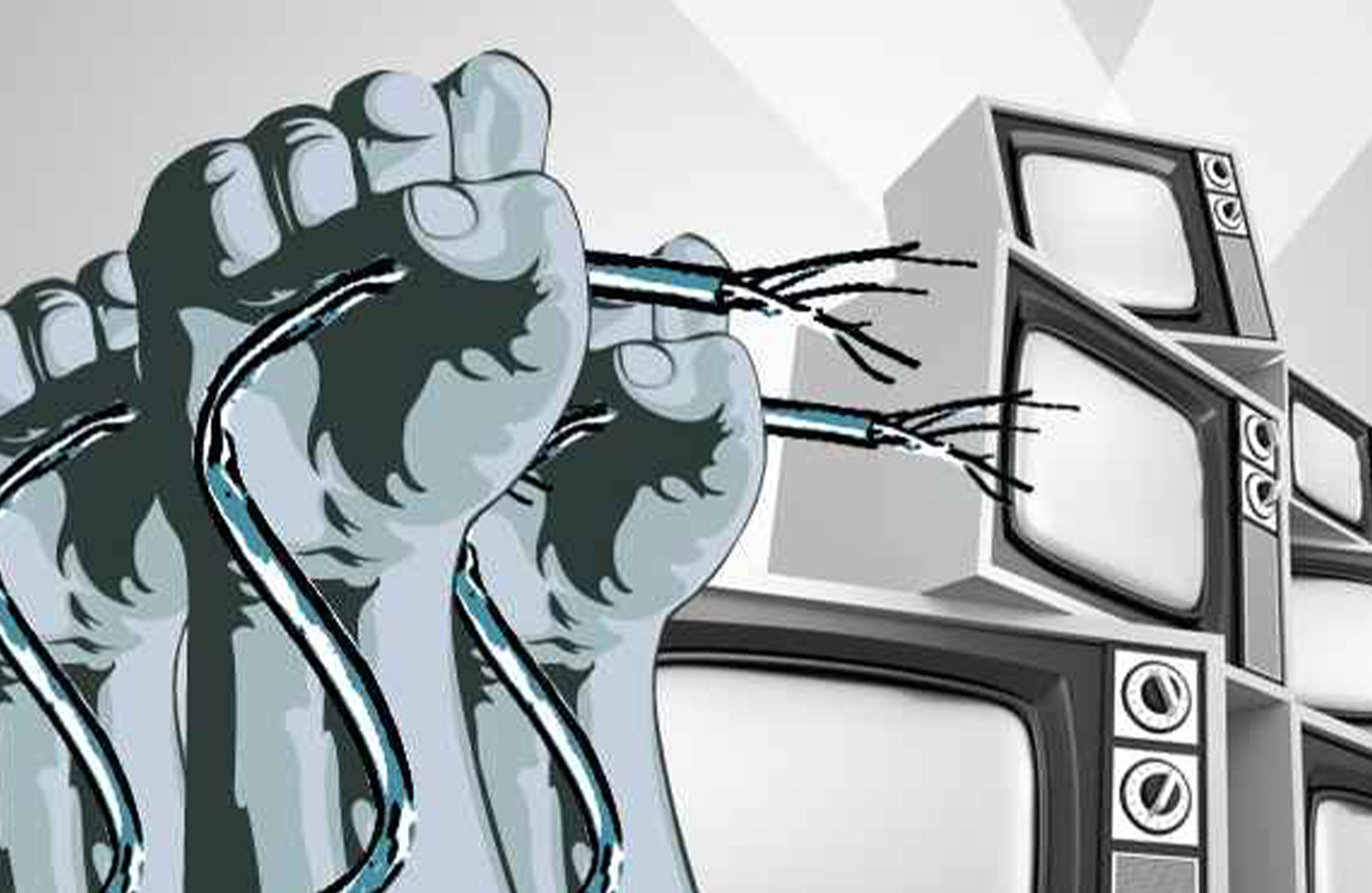 Pursuant to an agreement between Midam Ventures LLC and Fearless Films Inc. (FERL), Midam has been paid $94,980 by Fearless Films Inc. (FERL) for a period from October 1, 2019 to November 17, 2019. We may buy or sell additional shares of Fearless Films Inc. (FERL) in the open market at any time, including before, during or after the Website and Information, to provide public dissemination of favorable Information about Fearless Films Inc. (FERL). Click Here For Full Disclaimer.
Comcast (CMCSA) Enters The Streaming Business: How Far Can It Go?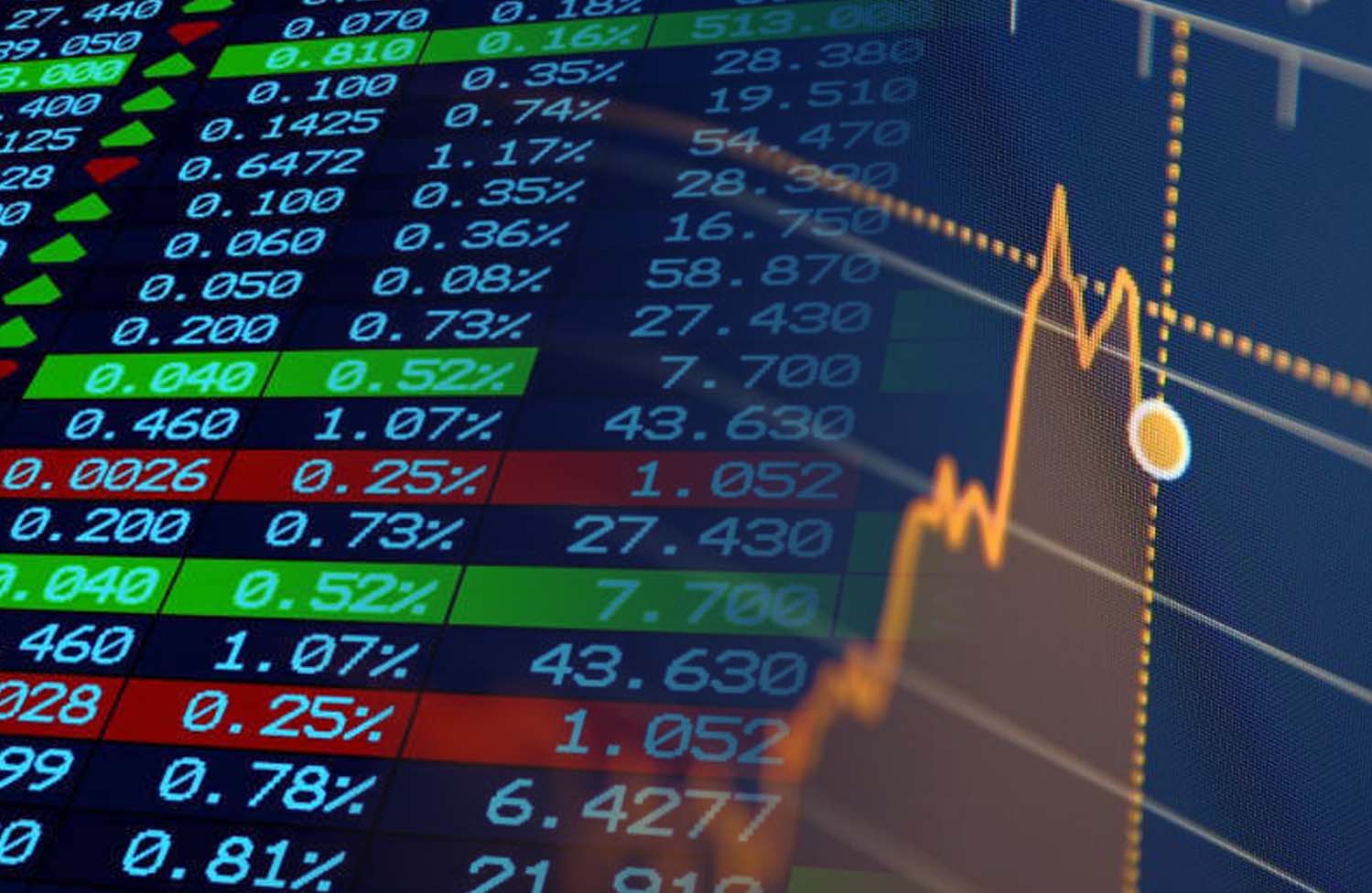 There had been a lot of anticipation with regard to the 'streaming wars' for most of the year. At least it's here, with the launch of Apple TV+ (AAPL) and Disney Plus (DIS). However, those two launches simply signify the commencement of the streaming wars.
Comcast To Launch Own Streaming Service in 2020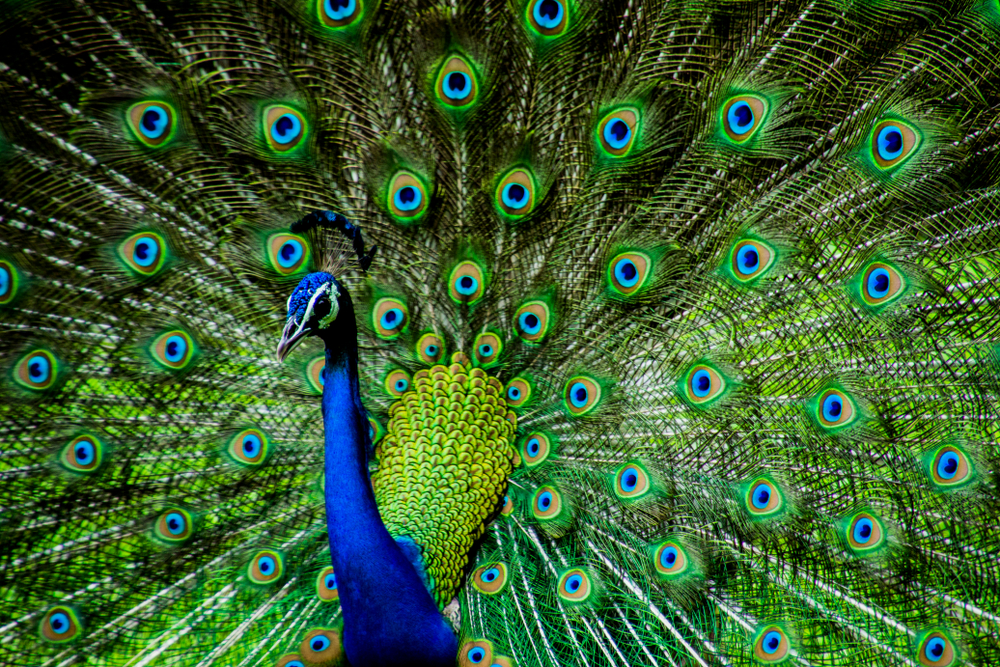 NBC Universal, owned by Comcast Corporation (NASDAQ:CMCSA), is all set to launch its own streaming service named Peacock in April next year and it is interesting to figure where it is going to stand with regards to the streaming wars. As everyone knows, content and pricing are the most important factors in this regard. Here is a closer look at Peacock.
According to reports, Peacock is apparently going to launch with as much as 15,000 hours worth of content for its users and it is also going to include such cult classic shows like 'The Office'. More often than not, streaming services need a few 'anchor shows' in order to attract users and that seems to be in place at Peacock.
[MARKET PREVIEW] The $40 Billion Dollar Content Gold Rush
Content Providers Eager To Capitalize
Fearless Films Inc. (FERL) is a full-service production company with award-winning upper management. The company specializes in producing both short and feature films as well as scriptwriting and distribution.
Fearless Films has been developing its operations recently which has caught the interest of new investors. One development was a recent news press relating to an agreement with Victor Altomare, the Founder and President of Fearless. The company entered a Letter of Intent to acquire the rights of up to 12 movies from a library held by Mr. Altomare. The price of the acquisition is to be determined at a later date.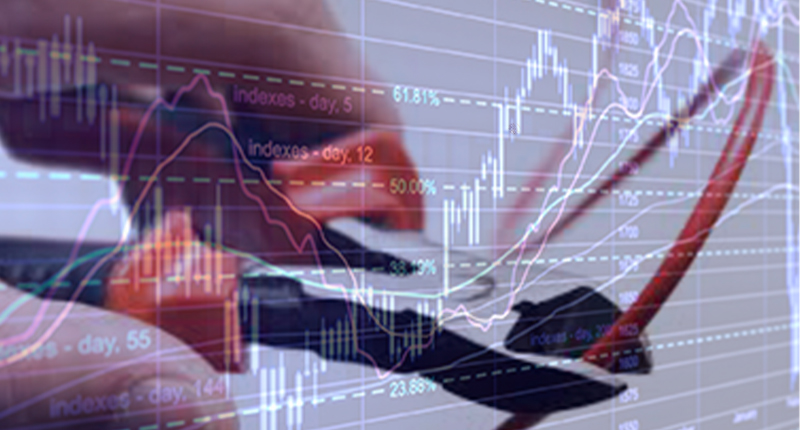 On October 31, Fearless Films (FERL) announced that further to its initial press release on the 16th, the Company has selected The Lunatic as the first film to be selected for appraisal and final negotiation. Fearless will engage an international accounting and advisory firm with a strong film industry practice to provide an independent valuation of the film, following which the company will enter into final negotiations on the purchase.
Companies like Fearless are looking to fill the content needs of companies streaming companies. Jeffrey Cole explained how Apple, for example, needs new content, "I think entertainment's going to become a key element of Apple's business. For them, spending $2 billion on [original content] is just dabbling. If they like what they see, I think they'll have a $10 billion budget." This is a massive market potential that Fearless Films is looking to capitalize on.
[MARKET PREVIEW] The $40 Billion Dollar Content Gold Rush
What's In Store For Peacock?
However, it is highly interesting to note that Peacock is going to make an ad-supported free version of the platform available. Initially, it was supposed to be an option for Comcast cable or broadband customers only.
This pricing structure could throw the other companies into chaos, considering no one in the industry offers a free version at this point. Peacock expects to generate $5 per month per user from the free version. Apple TV+ is priced at $4.99 per month but it is free 12 months for users who have purchased a new Apple device. Disney Plus, on the other hand, is priced at $6.99 a month.
A yearly subscription will cost $69.99 a month. Another heavyweight that is going to join the arena in a few months is HBO Max and that is going to set back a customer $14.99 on a monthly basis. However, HBO Max will be available for free for AT&T customers. So, it is clear that the streaming space is heating up and Peacock has come up with a very interesting plan to make a mark.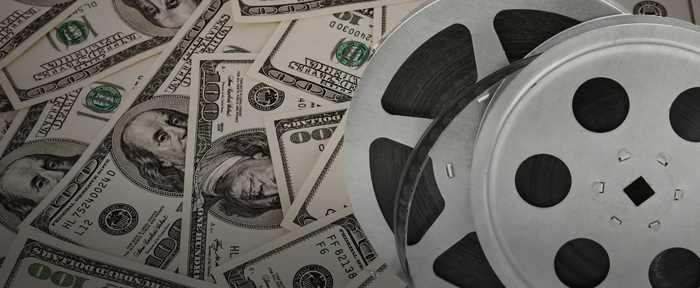 Pursuant to an agreement between Midam Ventures LLC and Fearless Films Inc. (FERL), Midam has been paid $94,980 by Fearless Films Inc. (FERL) for a period from October 1, 2019 to November 17, 2019. We may buy or sell additional shares of Fearless Films Inc. (FERL) in the open market at any time, including before, during or after the Website and Information, to provide public dissemination of favorable Information about Fearless Films Inc. (FERL). Click Here For Full Disclaimer.

Join Our Newsletter
Get stock alerts, news & trending stock alerts straight to your inbox!
We keep all user information pricate & promise to never spam.*
Search Stock Price (StockPrice.com)