Cancer has been a problem plaguing society for at least half a century. However, the fight to defeat cancer has picked up steam in the 21st century. More and more companies are making it their missions to develop treatments for many forms of cancer. From penny stocks to large-cap stocks, biotechnology companies are breaking new ground.
New Up & Comers
GT Biopharma Inc. (GTBP) is a small-cap biotech company that creates immune-oncology products. They utilize a technology platform that combines antibody-drug linkers to single-chain, bi-, tri-, and tetra-specific scFv constructs to produce treatments. One example is for carcinoma, called OXS-1615, which is a tetraspecific treatment.
Recently, GT Biopharma has been making advances for their GTB-1550 treatment. This treatment aims to treat Non-Hodgkin's Lymphoma and Leukemia. They recently announced the results of GTB-1550's phase I and II clinical trials. The results showed positive results including one patient becoming cancer-free post treatment.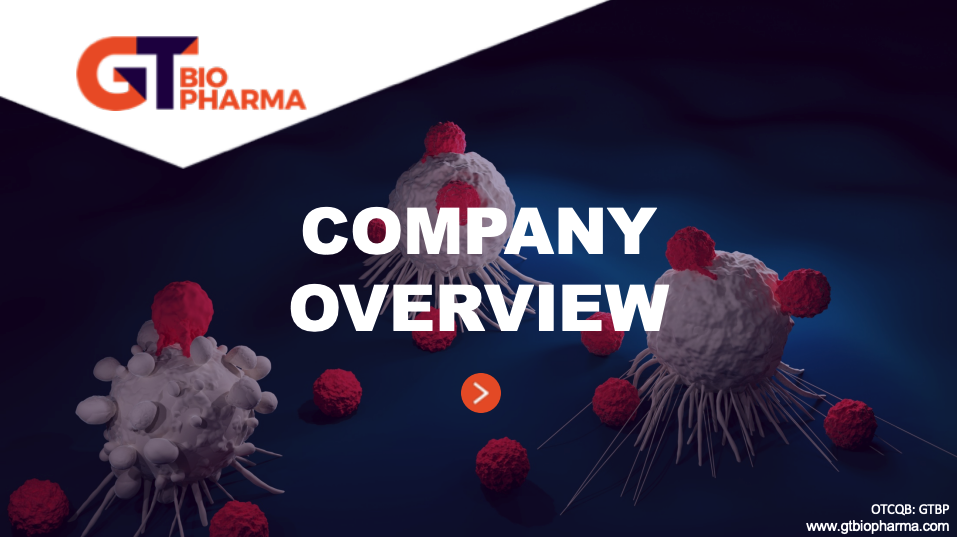 "We are pleased the patient who experienced a complete remission following treatment with GTB-1550 is doing well, and we are excited about moving forward with a GTB-1550 Phase II clinical trial for the treatment of chemotherapy-refractive B-cell malignancies," stated Dr. Veronika Backanova, Associate Professor of Medicine, Division of Hematology, Oncology and Transplantation at the University of Minnesota.
Large Cap Influencers
Merck & Co Inc. (MRK) has been flexing its dominance as of late. The company treats hepatitis C, diabetes, HIV, and other diseases. They recently announced their plans to acquire Tilos Therapeutics. Tilos is another biopharmaceutical company that treats cancer.
Dr. Dean Li, Senior VP, Merck Research Laboratories, stated, "Tilos has developed a compelling portfolio of candidates that employ a novel approach to modulating the potent signaling molecule TGFβ by binding to latency-associated peptide, with potential applications across a range of disease indications."
Like any type of big company, large biotech companies are setting the stage for smaller ones. One such company includes Bristol-Myers Squibb Company (BMY). Bristol-Myers is a biopharmaceutical company that creates and sells drugs for cardio and fibrotic disease, as well as cancer.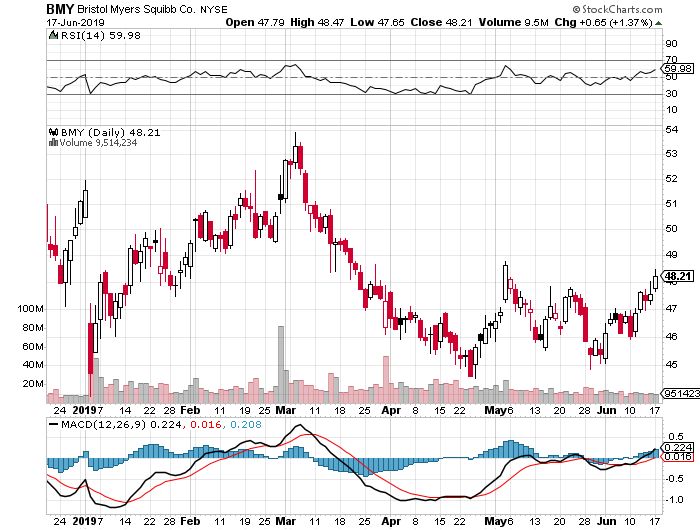 Recently, they had a 5-year follow up on their Phase 1 CA209-004 study which focused on the treatment of melanoma. The results showed long-term survival outcomes having a higher survival % with the treatment. In addition, it showed that the overall survival rate remained stable after four years or longer.
Incyte Corporation (INCY) is a healthcare company focused mainly on oncology. One of the company's treatments includes Jakafi. This drug treats Polycythemia Vera, Myelofibrosis, and Acute Graft-Versus-Host Disease. In addition to their other treatments, Incyte announced they have treated their first patient in their FIGHT-302 Phase 3 study.
Steven Stein, M.D., Chief Medical Officer of Incyte, explained, "Most patients that present with cholangiocarcinoma, like those patients to be enrolled in the FIGHT-302 study, have an advanced form of the disease that cannot be surgically removed, and the majority do not respond to the current standard of care, demonstrating the significant need for new treatment options."