Stronger-than-expected third-quarter earnings from UnitedHealth Group and Johnson & Johnson helped healthcare stocks rally this week. The third-quarter results of UnitedHealth Group and Johnson & Johnson beat analysts' expectations. Both companies raised their forecasts for the year.
The positive results provided a break for the sector. Furthermore, healthcare stocks have risen by 5.7% this year. The entire index has seen a nearly 20 percent gain, according to The Wall Street Journal. With this in mind, healthcare and biotechnology stocks are in focus this month.
Biotechnology Stock To Watch: Sernova Corp (SVA) (SEOVF)
Regenerative medicine is a next-generation branch of medicine, which broadly involves the development of technologies for replacing, engineering or regenerating cells, tissues or organs to bring back normal functions of the body.
Sernova's (SVA) (SEOVF) therapeutic approach to regenerative medicine focuses on providing direct cell therapies where the cells, transplanted within an organ-like vascularized implantable device, generates proteins, hormones or factors released into the bloodstream for treatment of diseases requiring replacement of these molecules in the body.
What Makes Sernova Corp (SVA) (SEOVF) A Company To Watch?
The Cell Pouch™ is manufactured from medical-grade materials, previously approved by the FDA for permanent use in the body in other products. After receiving the sought after US FDA IND, the company has been rapidly pursuing human clinical trials with its Cell Pouch™ System in the United States.
The company also received the University of Chicago Institutional Review Board approval for their FDA-cleared human clinical trial to investigate the Cell Pouch™ for treatment of type-1 diabetes in individuals with hypoglycemia unawareness. In line with this, Sernova (TSX:SVA) (OTC:SEOVF) has begun implanting its Cell Pouch ™ into patients for treatment of Hypoglycemia Unawareness and diabetes.
Pharmaceutical Stock To Watch: Acerus Pharmaceuticals Corporation (ASP.TO) (ASPCF)
Acerus Pharmaceuticals Corporation (TSX:ASP) (OTCQB: ASPCF) is a Canadian-based specialty pharmaceutical company focused on the commercialization and development of innovative prescription products that improve patient-experience.
Its primary focus is in the field of men's health. The Company commercializes its products via its own salesforce in Canada, and through a global network of licensed distributors in the U.S. and other territories.
Acerus announced this month that it entered into an amended agreement related to its existing credit facility with SWK Funding LLC and that it received a waiver letter from SWK related to certain financial covenants for Q3 2019. The nature of the amendment is to set the minimum threshold for Consolidated Unencumbered Liquid Assets required to be maintained by the Company.
What Makes Acerus Pharmaceuticals Corporation A Company To Watch?
On July 30, 2019, the Company and Aytu Bioscience jointly announced that they had signed an amended and restated license agreement to allow Acerus to enter the US market directly and co-promote NATESTO®to the specialist (urology and endocrinology) market. Under the terms of the new agreement, Aytu returns the NDA for NATESTO® in the U.S. back to Acerus.
Acerus will take on a more expansive role in matters such as U.S. marketing, reimbursement and medical strategy as part of the companies' joint commercialization committee. Aytu will retain its primary care sales force and will continue to book all product net revenue while serving as the exclusive U.S. supplier of NATESTO®.
Medical Device Stock To Watch: Bionano Genomics, Inc. (BNGO)
Bionano Genomics, Inc. (BNGO) is a life sciences instrumentation company that develops and markets the Saphyr® system. It's a genome imaging platform for ultra-sensitive and ultra-specific genome-wide structural variation detection.
This month the company announced that leading organizations, including PerkinElmer Genomics and the University of Iowa, have adopted Saphyr for use in their clinical genomics laboratories. PerkinElmer Genomics and the University of Iowa have developed assays based on the Bionano optical mapping technology to expand their comprehensive suite of genetic tests assessing disease-associated chromosomal abnormalities. Their lead indication is Facioscapulohumeral Muscular Dystrophy (FSHD).
What Makes Bionano Genomics A Company To Watch?
Results of the PerkinElmer Genomics FSHD evaluation study using the Saphyr system will be presented by Alka Chaubey, Ph.D., FACMG, Head of Cytogenomics and Laboratory Director at PerkinElmer Genomics at the Bionano Genomics ASHG exhibitor workshop on Thursday, Oct. 17, 2019.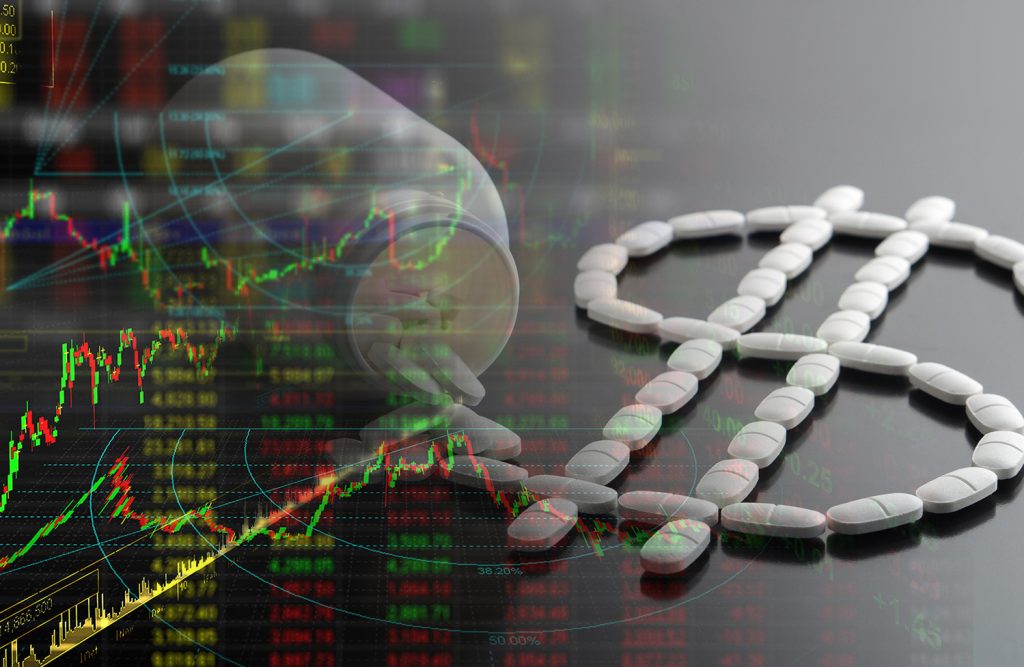 Disclaimer: Pursuant to an agreement between Midam Ventures LLC and Sernova (TSX:SVA) (OTC:SEOVF), Midam has been paid $350,000 for a period from September 23, 2019 to September 22, 2020. We may buy or sell additional shares of Sernova (TSX:SVA) (OTC:SEOVF) in the open market at any time, including before, during or after the Website and Information, to provide public dissemination of favorable Information about Sernova (TSX:SVA) (OTC:SEOVF). Click Here For Full Disclaimer.