Over the past decade or so, biotech has become one of the most important arms of the healthcare industry and nowadays, biotech companies are just as important as some of the biggest pharmaceutical companies in the world.
In a new development, three biotech stocks, all based out of the San Francisco Bay Area, raise as much as $341 million combined in their initial public offerings that took place on Thursday. The three companies are Personalis Inc, Akero Therapeutics and Arteca Inc.
[NEW REPORT] Big Investments Are Signaling The Green Light For A 'Hot Market' With Cancer-Fighting Stocks
After the three IPOs, the aggregate biotech IPOs for companies from the area now stands at nine and the tenth is going to take place next week when BridgeBio Pharma Inc has its listing. Here's a quick look at the three companies which had its IPOs.
Personalis IPO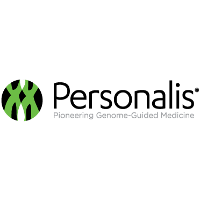 Personalis, which is based out of Menlo Park, has developed a genome sequencing platform that is meant for making cancer medicines. The company had offered 6.7 million shares within the price band of $14 and $16, but its stock performed better on listing day. As many as 7.9 million shares in the company were sold for $17 as the company raised $135 million.
It's trading under the symbol 'PSNL' on Nasdaq and will be valued at $500 million when trading begins on Friday. Some of the bigger investors in Personalis are Lightspeed Venture Partners Abingworth Bioventures, Stanford University, and Mohr Davidow Ventures.
Arteca Inc IPO
Backed by Bill and Melinda Gates, Boxer Capital, Waverform Inc, and Baker Brothers Life Sciences, Redwood City-based Arteca Inc managed to raise $114 million in its IPO. The company is engaged in the development of immunotherapies meant for solid tumors.
On a listing day, it managed to sell its shares within the price range in which the shares had been offered. Totals sold was 7.4 million shares for $17 each. Heading into Friday, the company will enjoy a valuation of $389 million.
Akero Therapeutics IPO
Last but not least, San Francisco-based Akero Therapeutics managed to raise $92 million. This was after 5.75 million shares were sold at $16 a share on listing day. The performance gave the company a market cap $421 million.

Akero is involved in manufacturing medicines for serious metabolic diseases and it is interesting to note that at this point of time, there are no FDA approved treatments for the same. Some of its biggest investors prior to the IPO were Apple Tree Partners Atlas Venture, Janus Henderson Capital Partners, and venBio and Versant Venture Capital.