Biotech stocks have historically been great for investors and over the years, many of the stocks from this sector have managed to generate substantial returns for investors. Hence, it remains one of the most closely followed sectors in the market.
However, past performance is no guarantee of future returns and that is why it is important to keep track of the market in order to identify the stocks to invest in. An investor who keeps a keen eye on the market can always identify a group of stocks to invest in. Here is a look at three biotech stocks that have attracted attention after recent announcements.
GT Biopharma (GTBP)
GT Biopharma (GTBP) is an immuno-oncology company focused on innovative treatments for cancer, based on its patent-pending TriKE™ technology. What has attracted attention lately has been a recent study at the University of Minnesota. The study has confirmed that its HIV-TriKE™ drug platform has successfully killed patient HIV infected cells.
Following this, last week GT Biopharma announced additional findings. This time it was regarding the solid tumor targeting TriKE™ which demonstrated the ability to kill non-small cell lung cancer tumor cells.
Mr. Anthony Cataldo, the Chairman and Chief Executive Officer of GT Biopharma commented "we are excited about the progress Dr. Miller and his colleagues are making developing a TriKE™ which targets solid tumors."  Mr. Cataldo further stated "we believe the NSCLC TriKE™ has the potential to offer lung cancer patients with a treatment option that achieves targeted killing of metastatic lung cancer cells in all locations within the body, and hopefully will become part of a scalable and curative therapeutic strategy for lung cancer patients."
These were obviously key developments for the company and the addressable market size may support further research. According to an article on Fortune Business Insights the HIV/AIDS drug market was valued at  US$ 25.3 billion in 2018 and according to the website is projected to reach US$ 40.6 billion by the end of 2026 based on a CAGR of 6.1%, between 2019-2026. On top of this, the global oncology drugs market was valued at US$ 77.3 billion in 2018, and is projected to exhibit a CAGR of 12.3% during the forecast period (2018 – 2026).
REPORT: What Curing Cancer & HIV Could Mean for This Company, Its Investors & The World!
Seneca Biopharma (CUR)
The first biotech stock to enter into the watch list is that of Seneca Biopharma (CUR). The company has been one of the biggest gainers this morning and has gained as much as 18% after Seneca announced that it has entered into a fresh licensing agreement. Seneca published a press release this morning that it was entered into an agreement with Chinese company QYuns Therapeutics.
The company in question is involved in monoclonal antibody therapies and it presents a significant coup for Seneca. Seneca is going to get to license some of the assets belonging to QYuns for its own purposes and it presents an opportunity for the company to expand its work considerably.
REPORT: What Curing Cancer & HIV Could Mean for This Company, Its Investors & The World!
Clearside Biomedical (CLSD)
The other biotech stock that experienced a surge this morning is that of Clearside Biomedical Inc (NASDAQ:CLSD), which announced a licensing deal of its own. The company, which is involved in the manufacturing of treatments for people suffering from the back of the eye diseases, announced that its product SCS Microinjector has been licensed by REGENXBIO Inc.
REGENXBIO had a pre-existing option to license the product made by Clearside and it represents a significant deal for the company. The company stated that it wishes to continue to expand its pipeline of products. The stock has gained as much as 18% on Wednesday. Moreover, the stock soared 90% in the month of October.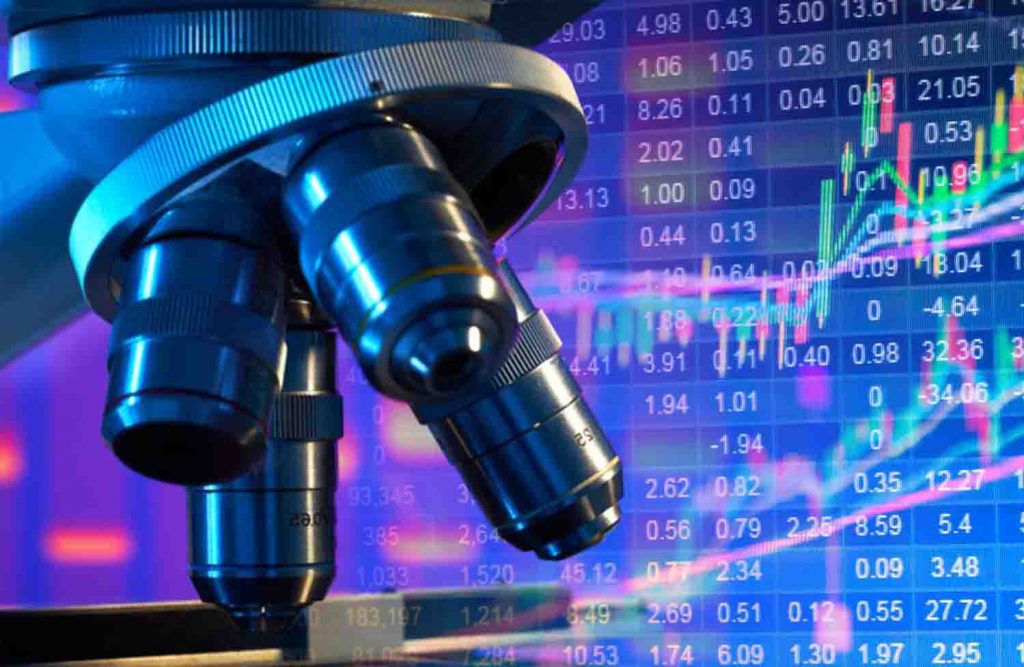 Pursuant to an agreement between Midam Ventures LLC and GT Biopharma (GTBP), Midam has been paid $100,000 for a period from October 1, 2019 to November 15, 2019. We may buy or sell additional shares of GT Biopharma (GTBP) in the open market at any time, including before, during or after the Website and Information, to provide public dissemination of favorable Information about GT Biopharma (GTBP). Click Here For Full Disclaimer.