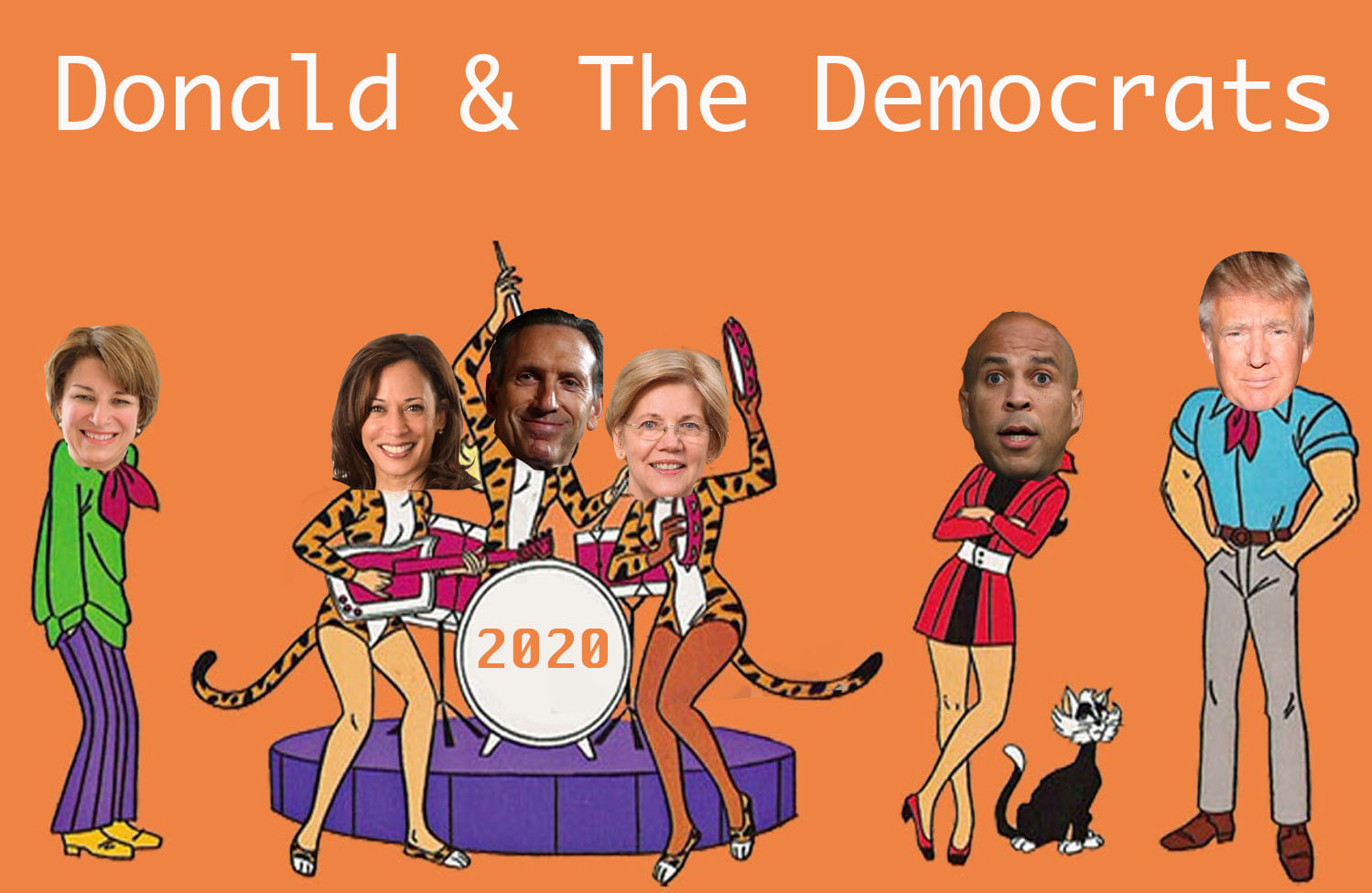 Anyone with several brain cells to spare and a connection to the internet should know that the last couple of weeks have included five people, on separate occasions, announcing their intentions to run for the Democratic nomination in the upcoming 2020 presidential election. Before we begin to analyze what's going down, it should be said that if any of you are posting on social media, saying something along the lines of "insert-candidate name 2020," you should stop. 
We are more than one year out from the Iowa caucus and many of the candidates occupying the headlines  may decide to drop out by then; it's a marathon, not a sprint. Now that I've gotten that off my chest, where were we? Oh, yes, we have seen multiple individuals toss their names into the Democratic primary hat recently, but the question is not whether who will score a spot on the ticket, but rather can any of these candidates beat President Donald Trump as he runs for a second term? 
President Trump announced plans for running for reelection within weeks of his inauguration. While some may call this premature, these individuals largely underestimated our president. According to my sub-par mathematical skills, President Trump has a little under two years left of his time as president, but he has made it quite clear he has no intention of leaving.
The recent onslaught of Democratic candidates demonstrates just how intent Democrats are on reclaiming the throne in 2020. In a recent Monmouth University poll, when asked to choose between "a Democrat you agree with on most issues but would have a hard time beating Donald Trump," or "a Democrat you do not agree with on most issues but would be a stronger candidate against Donald Trump," Democrats preferred the latter by nearly 60%.
While I have every intention of speaking on the potential democratic candidates for the next primary cycle, it's abundantly clear that people care less about who will be the next president, so long as it's not Donald Trump. 
Earlier this month, on the first day of February to be exact, New Jersey Sen. Cory Booker announced that he will be running in the Democratic primary with hopes of landing a seat in the big chair. As the former mayor of Newark, New Jersey, Booker, 49, has spent much of his career fighting to thwart criminal injustices in our societal framework as well as work to reduce the racial/economic disparities which plague our nation.
"We are better when we help each other. I believe that we can build a country where no one is forgotten, no one is left behind; where parents can put food on the table; where there are good paying jobs with good benefits invert neighborhood; where our criminal justice system keeps us safe, instead of juggling more children into cages and coffins…"

–Sen. Cory Booker (D-NJ)
Several weeks earlier, Sen. Kamala Harris (D-CA) announced her intention to run for the nomination as well. The former California Attorney General turned Junior Senator made her plans public on Martin Luther King Day, a holiday that many associates with federal offices being closed, but others know as a day to reflect on a man who was assassinated for advocating for the civil rights of all living people. Harris is not, by typical measures, representative of what many Americans associate with a typical presidential candidate, namely because she isn't an older white man.
In addition to Sen. Harris and Sen. Booker, we know that Sen. Elizabeth Warren will be gunning for the Democratic slot, as well as former Starbucks CEO Howard Schultz.
As we've seen from the statistics shared above, Democratic voters simply want an apt replacement for Donald Trump, so who will they choose in November 2020. According to several political scientists, including The Week's Joel Mathis, when "parties pick their presidential candidates more with their heads than their hearts — when they pick a candidate they want to win — they usually end up losing." It becomes less of a question of which candidate has the potential to make it, but more who we want in power, and then we shall make it so.
I speak for the millennial generation when I say that our words tragically speak louder than our actions. We are champions of the moment, but if you ask us to follow through, we fall short fairly often. In terms of choosing our nation's next president, a Democratic candidate will have a shot if, and only if, voter turnout improves dramatically.
Saudi's Minister Has No Plans To Boost Oil Production After Iran Oil Waivers End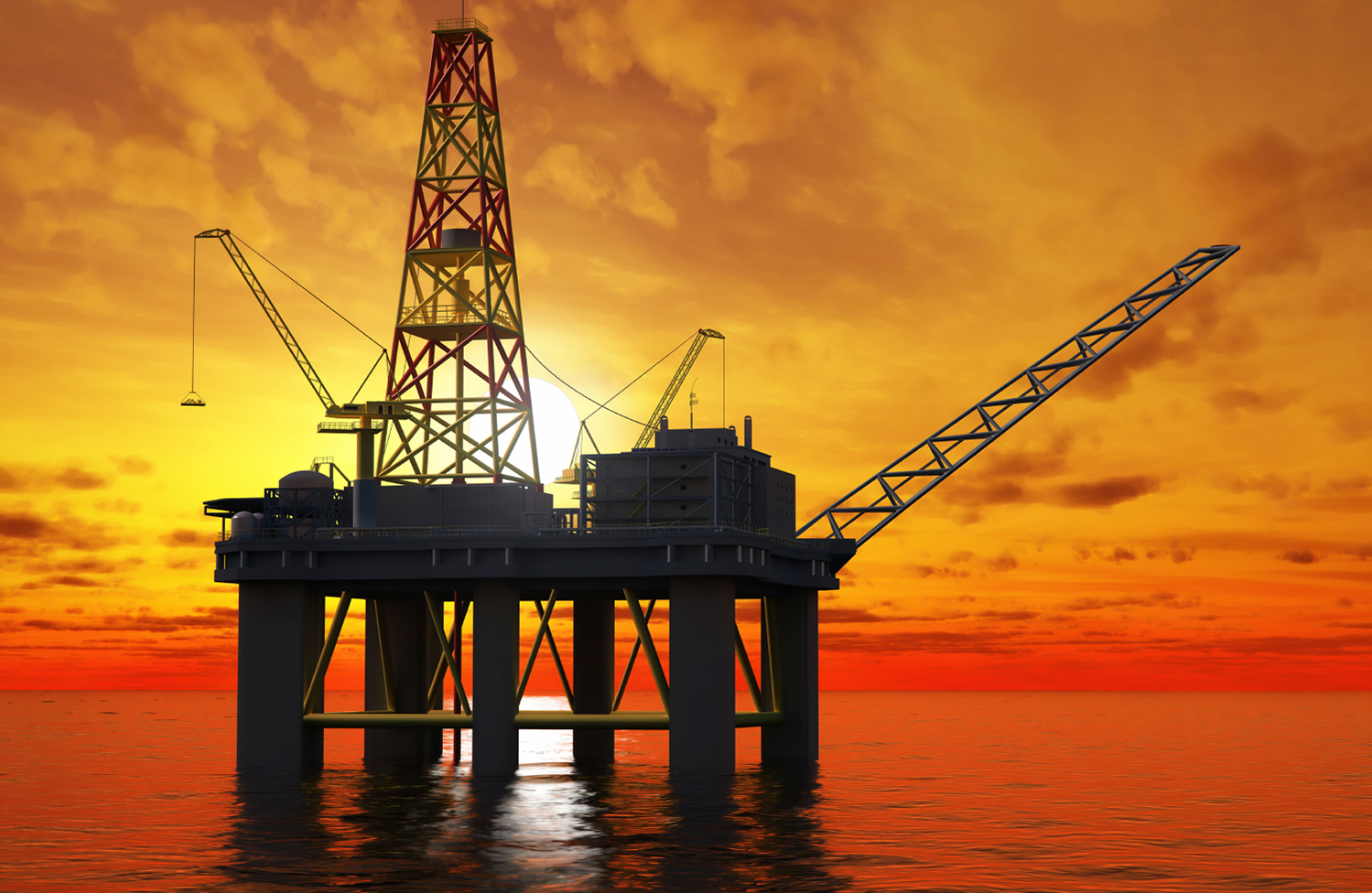 On Wednesday, Saudi Arabia's Energy minister Khalid al-Falih said that there was no need to immediately increase oil output. This followed the ending of waivers granted by the US to Iranian crude oil buyers. He added that Saudi Arabia will only respond to increase oil output if there is an increase in demand.
The Decision Not To Increase Output Based On Market Fundamentals
The minister said that his decision was based on oil market fundamentals rather than prices and that they still remain focused on stabilizing the global oil market. Speaking in Riyadh, Falih said that despite the rising of inventories as a result of sanctions on Iran and the situation in Venezuela it was not necessary to have an immediate response to increase oil output.
Last year the US granted Iranian oil buyers exemptions from sanctions but it has tightened the line by deciding not to renew them. Saudi Arabia intends to remain within its OPEC production limit as well as be intent to its customers. More so those under waivers and those that have seen their waivers withdrawn.
The minister said that they are not going to pre-empt the same and increase their output. Oil production number for May are set. It had little variations from previous months. Furthermore, crude oil allocations for June will be decided next month.
Oil Prices Have Been Increasing Since November
Since November, Oil prices have increased. This follows the announcement by the US that all waivers on imports of Iranian oil will not be renewed to put pressure on buyers to stop buying oil, from Iran. This ends up tightening global oil supply.
On Wednesday, Brent Crude futures dropped to trade at $74.18 per barrel. This followed a statement from the International Energy Agency. This indicates that markets are adequately supplied and global production is stable.
Reviving The Lost Interest In The Gold Mines: McEwen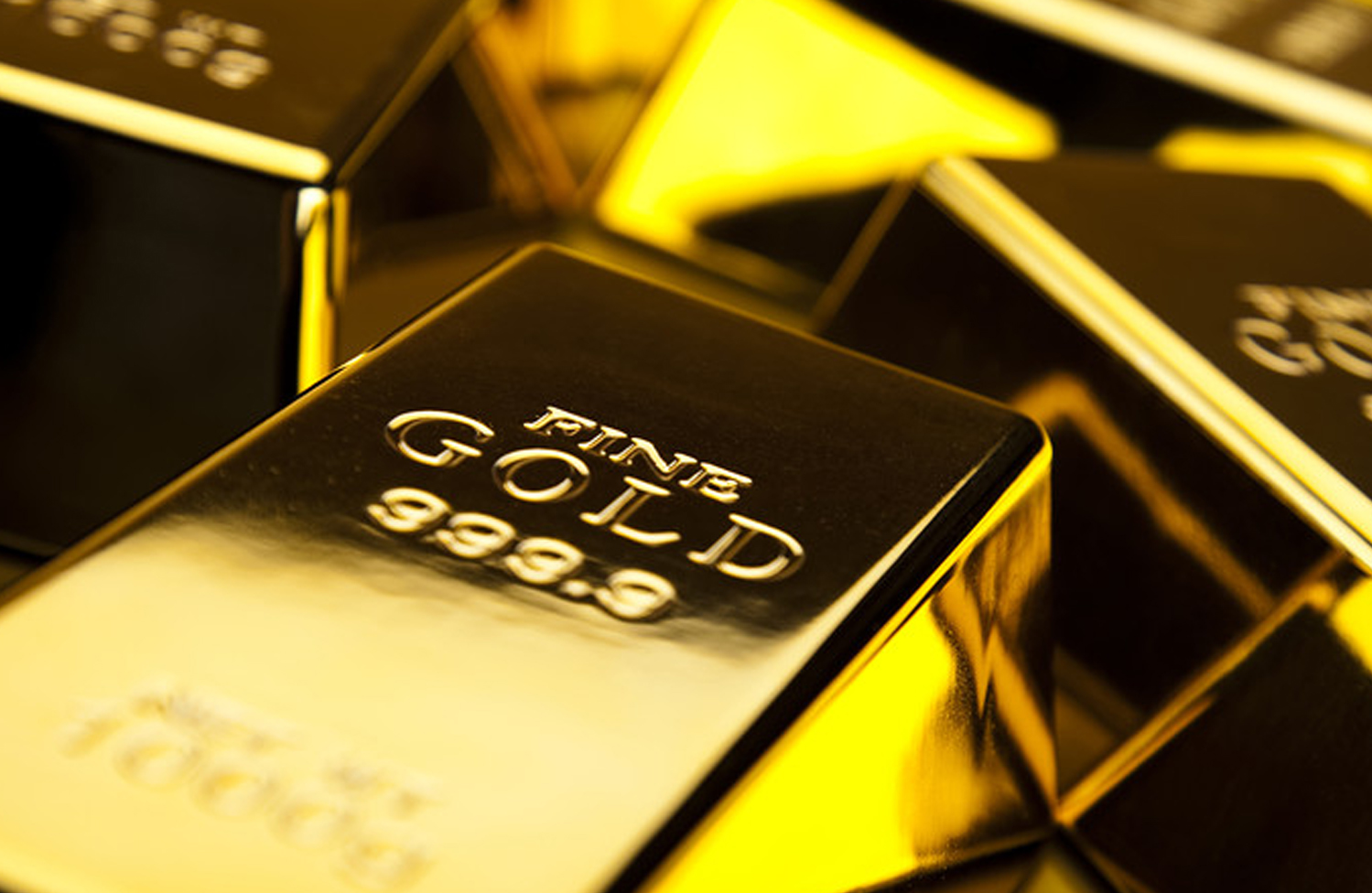 From the viewpoint of a mining executive, a loss in interest in gold mines is being assessed. After dabbling in other activities in the mining sector, firms and companies must switch back to their core activity of finding new gold mines. What could this mean for mining stocks?
Rob McEwen, CEO and Chairman of McEwen Mining (MUX) says, the first few months of the year has brought and encouraged the attention and interest of the investors in the mining of precious metals sector. But, now it is extremely important to bring up some new discoveries and execute some exploration plans in order to give consistency to the investors' attention.
New Opportunity For Mining Stocks?
He remarks that a new zeal is required to bring enthusiasm to the investors. The current market is in need of some extraordinary news. He even said that there is no lack of money in this sector and that investors just need to work upon it and create shareholder values.
Chairman McEwen commented as the prices of the gold is consistently falling since3-4 months causing damage to the mining sector. Companies like June Gold Futures and VanEck Vectors Gold Minors ETF last traded at $1,273.50/ounce, and $20.92/share respectively and the former went down 0.32% while the latter faced 0.29% fall on the day.
According to McEwen, a few companies are working in this direction to revive the interest in these mines. These companies are Kirkland Lake Gold (its record production) & Great Bear Resources (its active program of exploration) are mentioned by him in this regard.
McEwen, as per his plans, is heading for extensive drilling plans in North America. He introduced that his company is going to invest $17 million at Black Fox Property's (North Ontario) exploration plans and $5 million at Gold Bar Mine (Nevada).
McEwen believes that such resources are full of potential and can create peerless mines in the world.
McEwen planned for the aforementioned two plans as the world saw a degradation in the production at Gold Bar due to massive snowfall at Nevada. And also, the production at Black Fox was affected as the contactor-run crushing plant was shut down for 6 weeks in February.
Growth Is The Focus
But McEwen is definite to complete its target no matter what. He said the company will fulfill its 2019 target of gold production of 205,000 ounces. In the first 3 months of 2019, he claimed the gold production of 36,166 ounces. This is 18% more than the gold production in the first 3 months of 2018.
McEwen gave a positive statement saying that price and the interest of investor will be gained back soon once the gold mines receive adequate attention. He says that the mining sector is facing a lacuna of sentiments of investors.
He even said that the importance of gold mines could be seen as unlike investors, Central Bank is showing stability in hiking the bank's gold reserve and continuing to see it as an international currency. So, it is still important for those investors who are seeking protection for their investments.
Stock Price Top Trending Articles On Thursday, April 25, 2019
New Tech, Strong Management & A Cutting Edge Product
One company that could stand alone in a multi-billion dollar industry seeing incredible growth in 2019. Click Here For Full Report
The United States To Lead The 5G Connectivity Race
In the contemporary world, every succeeding decade talks about the arrival of a new G. And the recent generation of the internet which has covered the front page of several magazines is the 5G. According to the Cellular Telecommunications Industry Association, there is cutthroat competition between the United States and China. See For Yourself, Here.
This Stock is Providing Potential for Huge Opportunity within the Health Care Industry
The most recent global report from the United Nations states that by  2030 the global population will reach 8.6 billion [1]. This predicted growth in global population presents many potential problems. Some of these problems are obvious; shelter, food etc…What about Healthcare? Click Here To See One Company Taking Direct Aim At Disrupting This Market

Search Stock Price (StockPrice.com)