Have You Connected The Dots With This Stock Price Exclusive
We've been monitoring the progress of Premier Health Group Inc., (OTC: PHGRF) (CSE: PHGI) for several weeks now and it managed to hit fresh highs of $0.80 on strong, opening bell momentum on December 12. Keep in mind that within just the last 4 days, we've seen this jump from lows of $0.57 to December 12 highs of $0.80; a move of 40%. We mention this because Premier Health Group Inc., (OTC: PHGRF) (CSE: PHGI) pulled back but what has happened since then is what we're looking at right now.
Instead of falling apart, Premier Health Group Inc., (OTC: PHGRF) (CSE: PHGI) held a level that was once its previous high that we saw early this quarter. Furthermore, it didn't just hold this level, it has since bounced back BIG from that level. By the closing bell, Premier Health Group Inc., (OTC: PHGRF) (CSE: PHGI) ran back to close out the day at $0.75 to make a rebound of 15% from its lows.

Keep in mind that EVERY DAY this week, the afternoon session has been VERY active, which is why we said above that we're looking to the December 13th session to see what happens next.
For three consecutive days, the momentum we saw during the second half of the day has been nothing short of impressive. In fact on December 12th, Premier pulled back from $0.76 to $0.71.  But once again, during the last hour of the day, Premier Health Group Inc., (OTC: PHGRF) (CSE: PHGI) saw bullish action and a push back to $0.75 by the closing bell: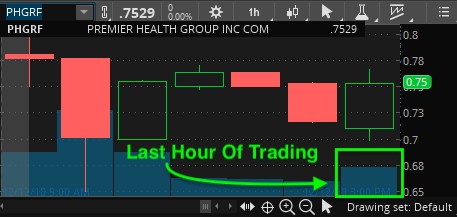 This was the same trend we saw for two days prior and everyone watching watched how a strong close ended up continuing into a strong open the next day. Can we see this on "day four"?
This latest move has been on the heels of Premier Health Group Inc., (OTC: PHGRF) (CSE: PHGI)'s latest announcement where they have just signed a binding Letter of Intent to acquire a Vancouver, British Columbia based pharmacy. As far as timing is concerned, the expected closing isn't years away; the Company expects the acquisition to close in or about Q1-19.
For the fiscal year 2017/18, the pharmacy has revenues of approximately $1MM and Adjusted EBITDA of about 30%.
"We are excited for this opportunity to acquire our first pharmacy, and thereafter being able to prepare and deliver prescription and non-prescription pharmaceuticals and other health products to patients. In doing so, the pharmacist will play an integral role in our team-based patient-centric model," said Dr. Essam Hamza, CEO of Premier Health Group Inc., (OTC: PHGRF) (CSE: PHGI)
The pharmacy industry in Canada could be on the cusp of big potential now that cannabis is legal.  In fact, pharmacies like Shoppers Drug Mart, for example, have been granted a license to sell medical marijuana online and we're sure they won't be the only ones.
Health Canada's list of authorized cannabis sellers and producers has been updated to reflect that the pharmacy can sell dried and fresh cannabis, as well as plants, seeds, and oil.
The spectrum of offerings has just been widened and those companies getting a foot in the Canadian pharmacy market right now could have the upper hand as this market continues to expand.
Premier Health Group Inc., (OTC: PHGRF) (CSE: PHGI) not only has a large patient pool and a "foot in the door" with this LOI, but they've also got telehealth technology in place to stay at the forefront of this new market directive! Just look at what the MAJOR cannabis companies are starting to do.
Aurora Cannabis, for example, just purchased Farmacias Magistrales in Mexico…they're going after pharmacies to grow! Premier Health Group Inc., (OTC: PHGRF) (CSE: PHGI) is already hot on this trail while also having MORE PATIENTS under its umbrella than some of the largest cannabis companies in the industry.
When we talk about timing and connecting the dots, this is what we're talking about. With Premier Health Group Inc., (OTC: PHGRF) (CSE: PHGI) managing to hit new highs during the last three sessions, could the second half of the week have more momentum in store?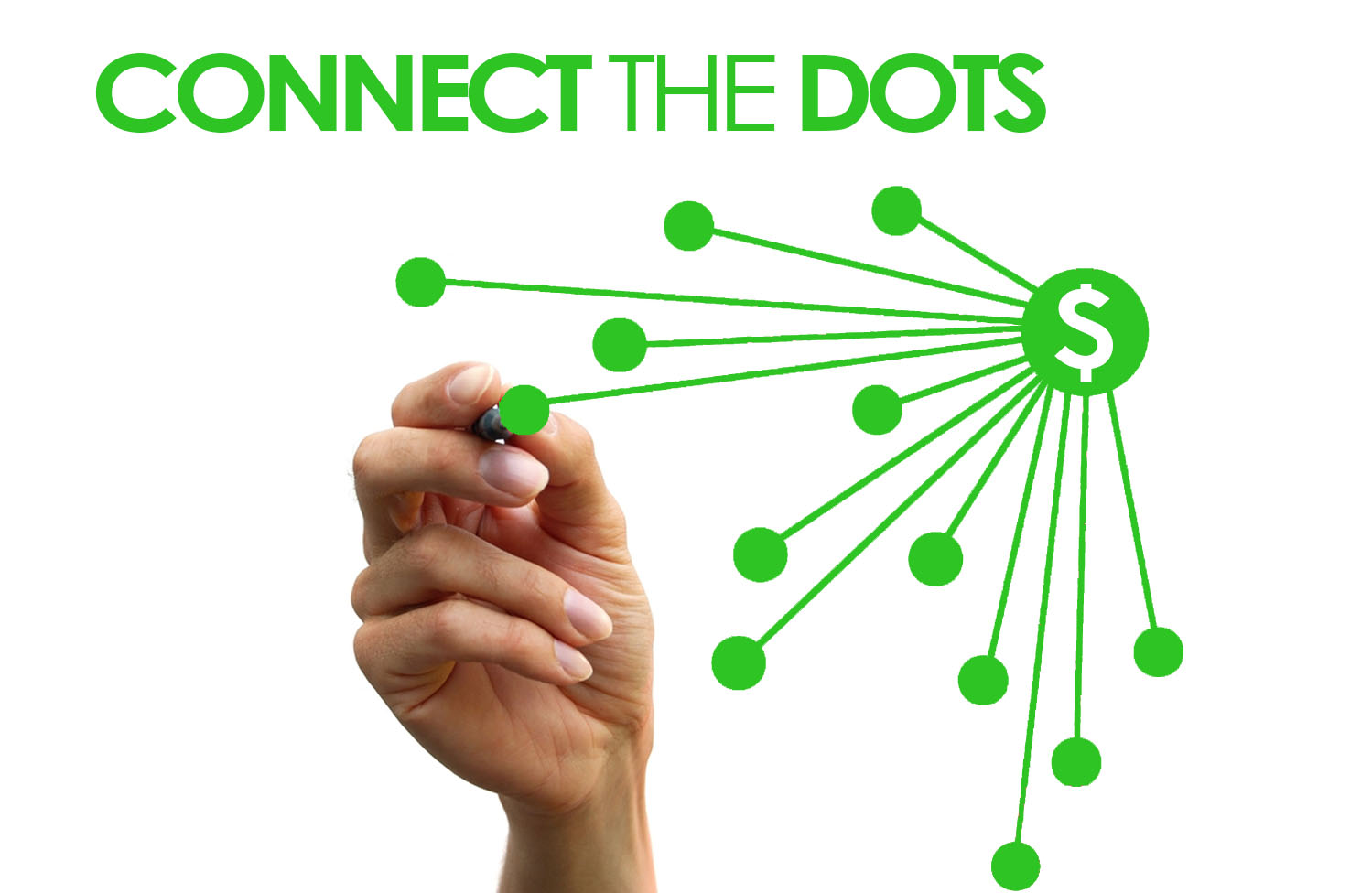 DISCLAIMER:  Pursuant to an agreement between MIDAM VENTURES, LLC and Premier Health Group Inc. we were hired for a period from 10/1/2018 – 4/1/2019 to publicly disseminate information about Premier Health Group Inc. including on the Website and other media including Facebook and Twitter. We were paid $300,000 ( CASH) for & were paid "500,000" shares of restricted common shares (as of 1/2/2019). We own zero shares of Premier Health Group Inc., which we purchased in the open market. Once the (6) Six-month restriction is complete on 4/1/2019 we plan to sell the "500,000" shares of Premier Health Group Inc. that we hold currently in restricted form during the time the Website and/or Facebook and Twitter Information recommends that investors or visitors to the website purchase without further notice to you. We may buy or sell additional shares of Premier Health Group Inc. in the open market at any time, including before, during or after the Website and Information, provide public dissemination of favorable Information. Click here for full disclaimer..
Amazon (AMZN) Moves Out Of the US Food-Delivery Business; New Opportunities For Growth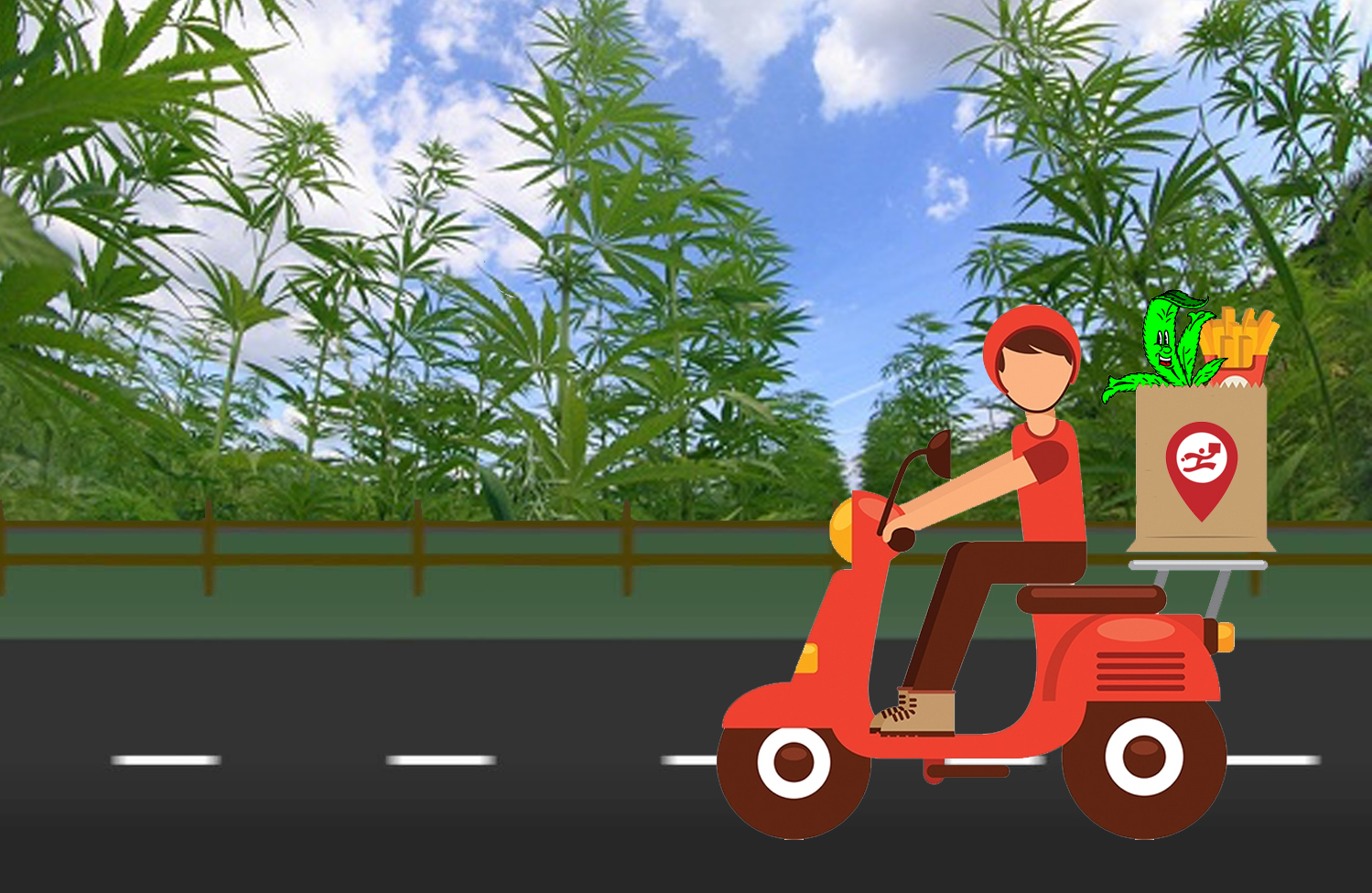 Will This Signal New Opportunities For Other Delivery Tech Companies?
E-commerce giant Amazon (AMZN) is well known for entering new businesses if they see an opportunity and hence, it was not a surprise when it entered the booming food delivery business with Amazon Restaurants. It was launched back in 2015, but the company has not decided to shut down the business altogether.
The service had first been launched in Seattle but then launched in a string of other major cities in the United States and also London in the United Kingdom. The U.K. operation was closed in December last year and now the business in the U.S. is also set to be closed. The service had been bundled with Amazon Prime and customers who had the subscription could avail the Amazon Restaurants service at no extra cost.
Tough Business
The food delivery sector might be a booming one thanks to the billions of dollars that have been invested into companies by venture capitalists, but it remains a tough business to thrive in. The cost of hiring workers to make the deliveries and offering promotions frequently to lure customers can erode capital pretty fast.
Amazon had offered a $10 discount from the first order placed on Amazon Restaurants for instance. The profit margins in food delivery are notoriously thin and the logistics of the business can prove to be extremely complex.
Considering the fact that the online good delivery business had evolved into a multibillion-dollar industry, it was hardly surprising that Amazon had decided to enter it. As a company, Amazon has had plenty of setbacks of this nature despite being a company that revels in logistical challenges.
More Than Just Food: How Companies Are Evolving The Industry
Companies like ParcelPal (PTNYF) (PKG) have created an on-demand marketplace where customers can shop for anything from food to clothes. There is no more waiting in line for lunch or rushing to the store after work to grab your clothes. With ParcelPal on-demand, customers simply shop from the app, choose the items they want, and pay.
Something that is beginning to set ParcelPal (PTNYF) (PKG) apart from its immediate competition is its diversification strategy. Not only is the company working with the likes of Amazon, but it is also entering into key verticals that are seeing an increase in rapid demand. Right now, ParcelPal has built relationships with businesses in both alcohol and cannabis. Don't Believe Us? Click Here For More.

About Amazon's Food Delivery
For instance, Amazon had launched its grocery delivery service around 10 years ago but struggled to make it work. Eventually, the company acquired Whole Foods two years ago for $13.7 billion in order to truly turbocharge its grocery delivery business. Hence, it would be presumptuous to say that Amazon's exit from Amazon Restaurants is a definitive exit from the food delivery space.
In this regard, it is important to note that the Jeff Bezos led company has already led a massive $575 million funding round for U. K. based food delivery startup Deliveroo this year.
That is a clear indication that Amazon is definitely going to be in the food delivery space in the long run and it would be interesting to see whether the company acquires a U. S. food delivery business following the closure of Amazon Restaurants. It is being speculated that Amazon might try to acquire GrubHub in its quest to get a toehold in the U. S. food delivery sector.
GrubHub and ParcelPal stock have continued to climb after the Amazon news was released.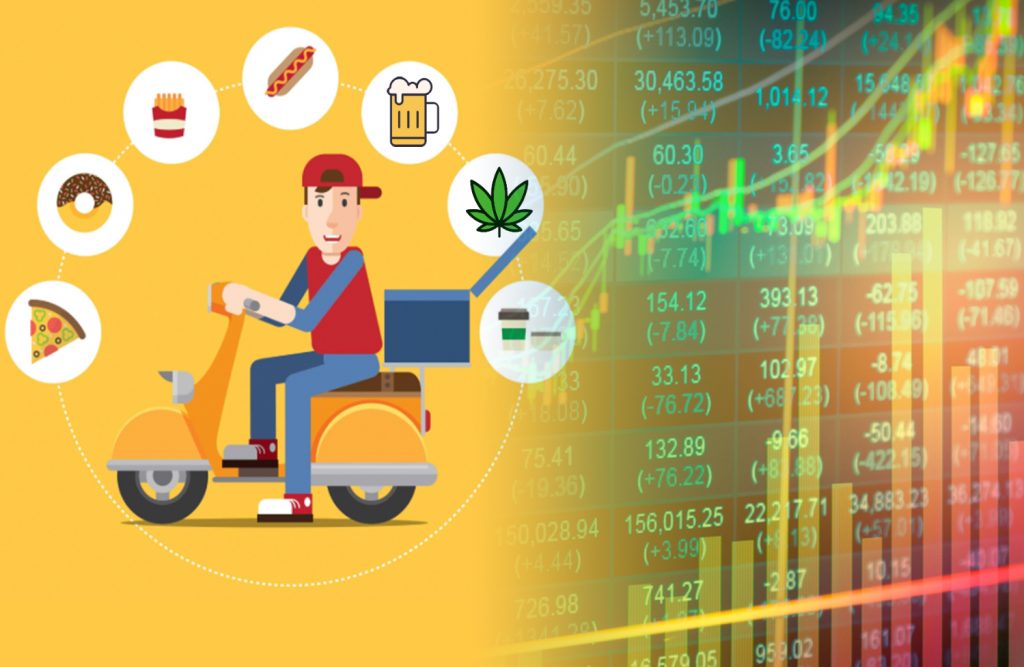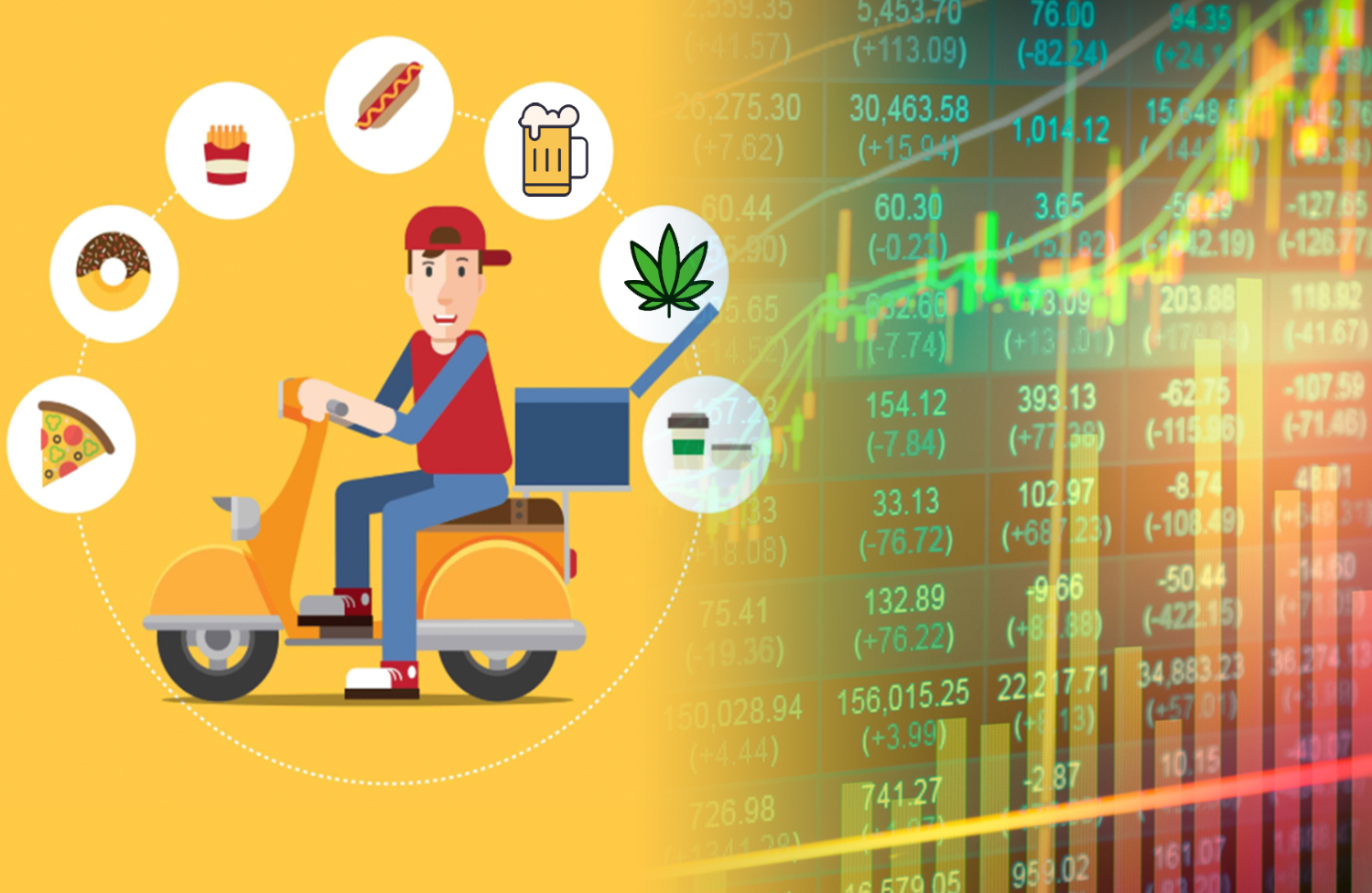 4 Biotech Stocks To Watch After Latest M&A Activity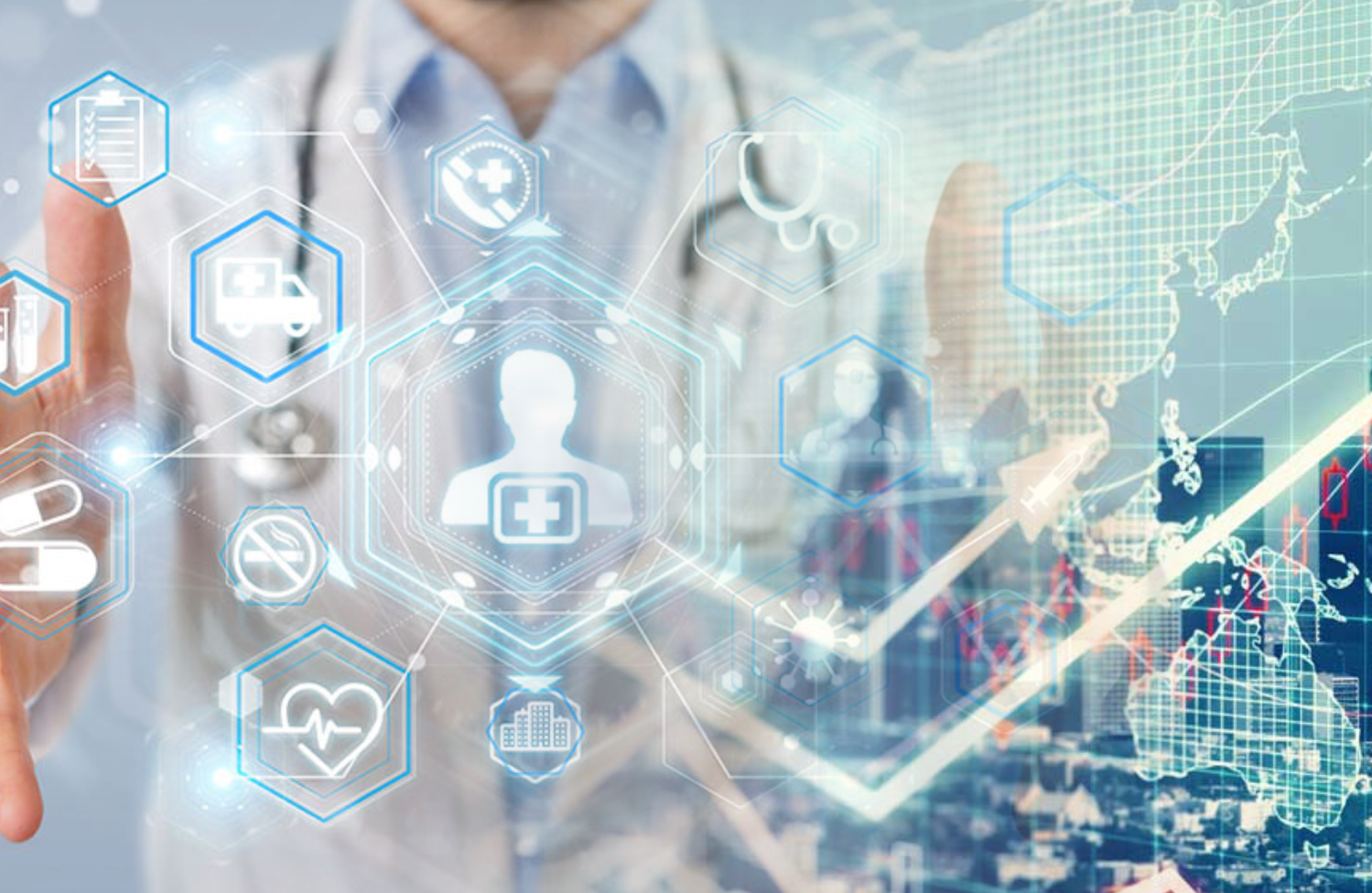 This month the American Society of Clinical Oncology held its annual meeting in Chicago, which brought about more attention to the healthcare sector and biotech stocks. The recent deal between Merck and Tilos Therapeutics has sparked increased enthusiasm within the industry.  The takeover will give Merck control of a pipeline of cancer, fibrosis and autoimmune programs targeting the latent TGFβ complex.
Cancer research remains one of the most critical areas of focus for most investors. This is simply due to the fact that if a company can come up with a truly path-breaking product, then the potential for growth could be significant. With this in mind, here are four biotech stocks to watch on Tuesday.
Small Cap Biotech Stocks Take Center Stage
GT Biopharma (GTBP) has followed suit with a clear focus on immune diseases.  The company's lead treatment, GTB-1550 is a novel multi-target directed therapy for the treatment of chemotherapy-refractory B-cell malignancies, including Non-Hodgkins Lymphoma and Leukemia.  "GTB-1550 has shown positive results in its two Phase I-II clinical trials in advanced cancer patients who have failed all other therapies, and we are now planning to proceed with a Phase II clinical trial," explained Anthony Cataldo, the Chairman and Chief Executive Officer of GT Biopharma.
Mr. Cataldo took the reigns on GT Biopharma earlier this year.  He is the founder of the company and one of the key leaders within the industry. His past successes include being the founder and previous CEO of Iovance Biotherapeutics. Anthony Cataldo was able to grow Iovance early on, and the company currently holds a market cap of over $2 billion with a share price above $19 per share.
In addition to the above, the company's therapy has also shown that it could target HIV infected cells in the University of Minnesota's preclinical testing. Not only that but in specific tests, data showed that HIV-infected targets that express the HIV envelope on their surface could be eliminated. As the company stated, "The HIV TriKE's possibility to kill the HIV virus would solve a massive economic burden as well as stop infected patients from spreading the disease."
Adding to this list of novel biotech stocks to watch, Histogenics Corporation (HSGX) is targeting a pipeline of therapies to treat rare eye diseases.  In April, the company announced a deal with Ocugen Inc. to ultimately take over the company. Ocugen was founded by Pfizer's Shankar Musunuri and University of Colorado professor Uday Kompella. According to reports, once the merger is complete, Ocugen will try to sell Histogenics' NeoCart, which is its regenerative treatment designed to treat knee cartilages. HSGX shares saw a jump on Tuesday to highs of nearly $0.23 and have been in an uptrend for the last three trading sessions. 
"Since Ocugen's founding, we have sought to develop innovative therapies to treat rare and underserved eye diseases through a combination of therapeutic approaches that utilize small molecules, biologics, and gene therapies," said Shankar Musunuri, Ph.D., M.B.A., Chairman, Chief Executive Officer and Co-Founder of Ocugen.
Big Moves On Penny Stock News
Further to the focus on eye care, NovaBay (NBY) stock has taken on a bright light this week. Since making headlines on Monday, shares of the company have jumped from a close of $0.32 last Friday to highs of $4.78 during Tuesday's premarket session.  This move of nearly 1,400% comes as the company reported that its Avenova eye-care product is now available without a prescription on Amazon.com through its new direct-to-consumer online channel.
"While prescription Avenova continues to be available through retail pharmacies and direct in-office sales by certain eye care specialists, patients and physicians have asked for greater accessibility to the product," said NovaBay Chief Executive Justin Hall. "In response, we are launching our new U.S. direct-to-consumer channel, which is a significant step in ensuring easy access at an affordable price."
A Pop & Drop For Others?
Shares of SINTX Technologies, Inc (SINT) have also begun to rally this week.  The move has come after announcing the renewal of its lease with Portfolio Investments at Centrepointe Business Park for a five-year term. Shares are up by more than 50% since Monday afternoon. 
Dr. Sonny Bal, President & CEO, said, "This is a milestone for SINTX. We have right-sized our operations, and the significant cost savings from the building lease will allow SINTX to focus on scaling up our manufacturing, and invest further in R&D activities."
As the company explains, "The core strength of SINTX Technologies is the research and development of medical-grade silicon nitride ceramics for external partners. The Company presently manufactures silicon nitride spinal implants in its FDA registered and ISO 13485 certified manufacturing facility for CTL-Amedica, the exclusive retail channel for silicon nitride spinal implants."
Finally, Midatech Pharma Plc (MTP) saw its stock rise on Tuesday morning.  After closing the previous week near June lows of $1.20, MTP shares have jumped as high as $1.73 this week.  The move comes after the company received a patent titled "Nanoparticle Delivery Compositions." These will specifically be used to target biologically active agents in the central nervous system.
The company itself focuses on patients with rare and serious cancers. Furthermore, the company's therapies look to improve bio-delivery and bio-distribution of medicines or agents to areas of the body where they are needed and can exert their actions in an effective, safe, and precise manner.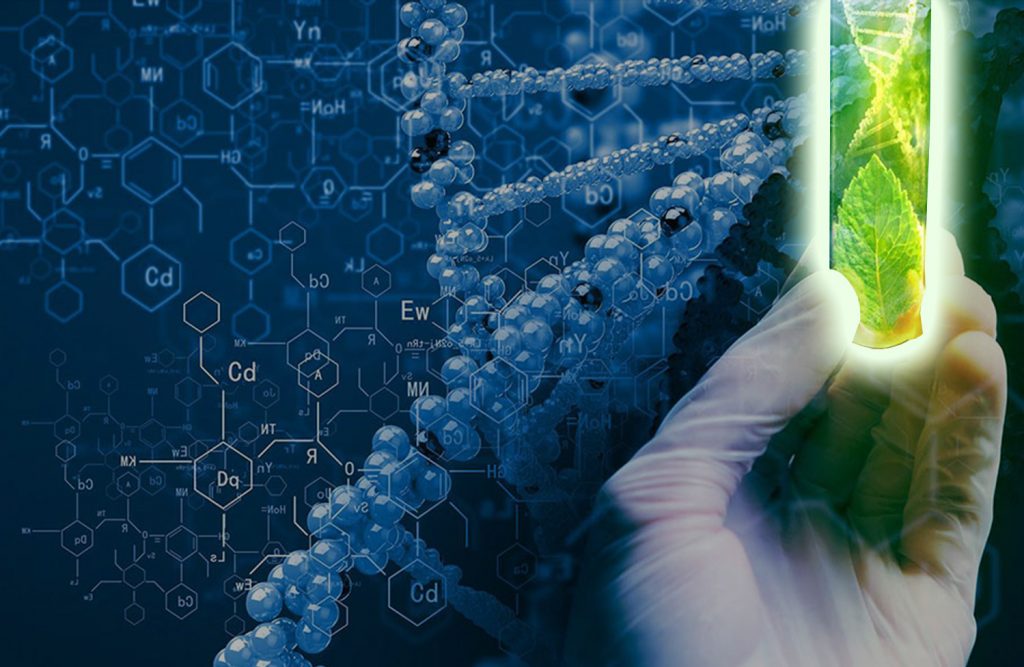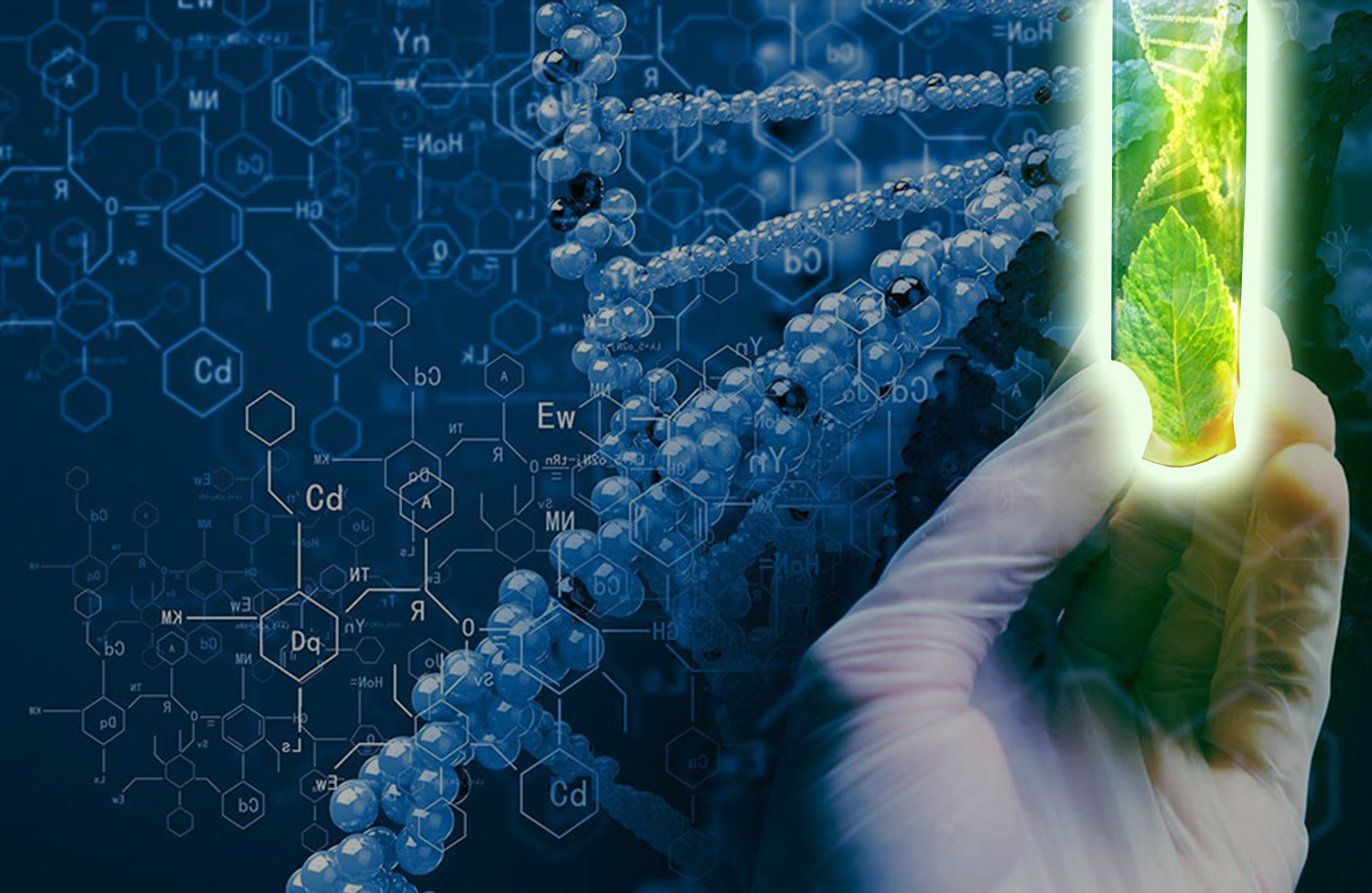 StockPrice Morning Update, Stock Market News & More – June 11, 2019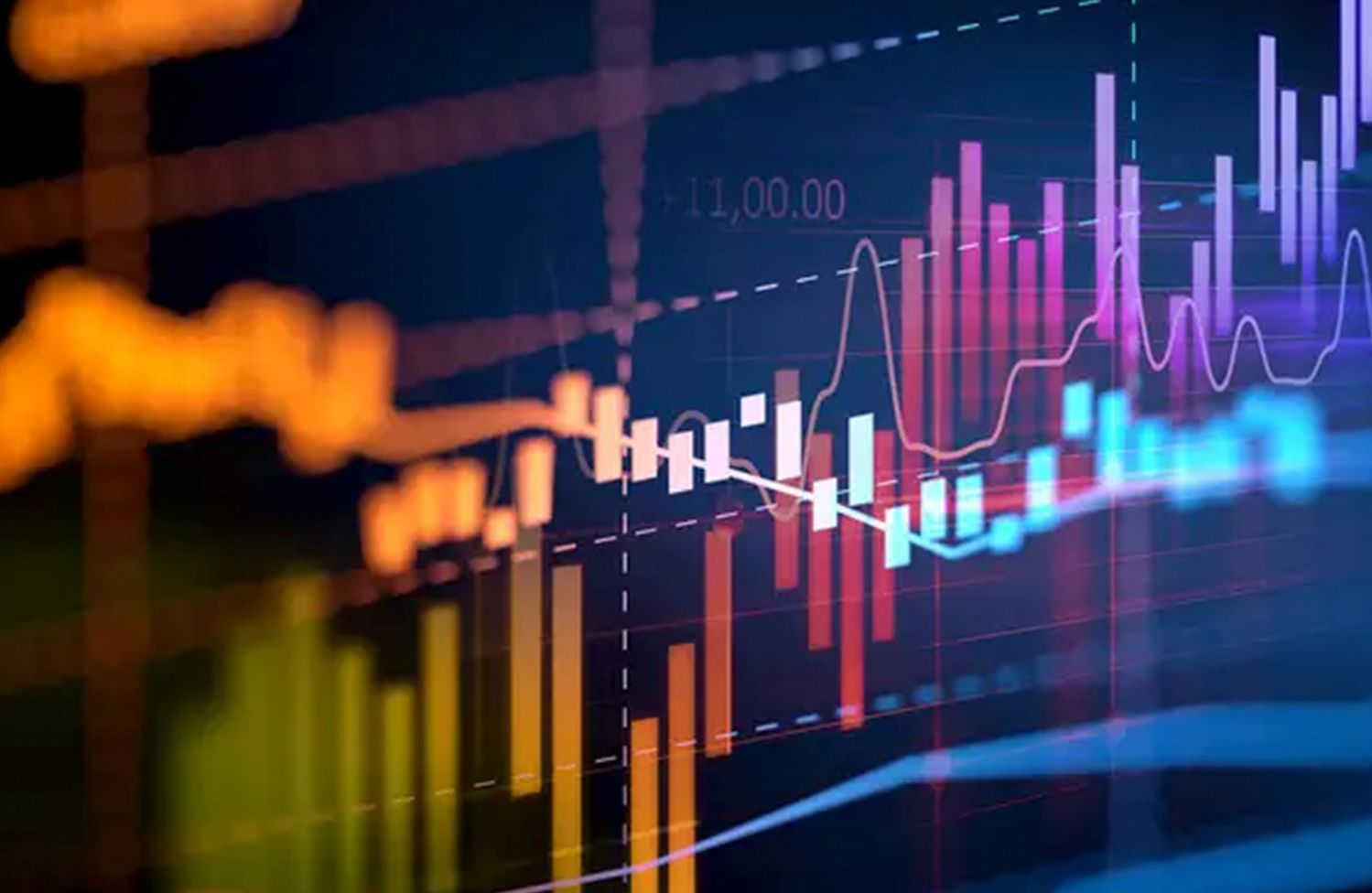 Biotech & Cancer Research Ignite New Interest In Healthcare Stocks
Over the past decades, cancer research has become one of the most important segments in the biotech and pharmaceutical industries. Consequently, the advances made in the field have been considerable and there are plenty of companies which have led the way with path-breaking findings.
---
In Case You Missed It:
Anthony T. Sleiman Joins Liberty Defense's (SCAN) Board of Advisors
VANCOUVER and ATLANTA , June 10, 2019 /CNW/ – Liberty Defense Holdings Ltd.("Liberty") (TSXV: SCAN; FRANKFURT : LD2) is pleased to announce that Anthony T. Sleiman , CEO and President of Sleiman Enterprises, Inc. ("Sleiman Inc."), has joined the company's advisory board.
---
Amazon's Ad-Biz On A Roll Amid Increased Competition
Amazon.com, Inc. (AMZN), the giant e-marketer, the third-largest digital advertisement seller seems to be on the way of making it to the top. The Q1 advertising revenue, although not specifically mentioned in the annual reports, stood at $2.72 billion.
---
Disclaimer: Pursuant to an agreement between MIDAM VENTURES, LLC and Liberty Defense Holdings Inc. Midam was hired for a period from 04/15/2018 – 5/15/2019 to publicly disseminate information about Liberty Defense Holdings Inc. including on the Website and other media including Facebook and Twitter now extended through 6/21/2019. We were paid $350,000 (CASH) for & were paid "0" shares of restricted common shares. We may buy or sell additional shares of Liberty Defense Holdings Inc. in the open market at any time, including before, during or after the Website and Information, provide public dissemination of favorable Information. Click Here For Full Disclaimer
Search Stock Price (StockPrice.com)