What You Missed "Weekend Edition" 10/15/18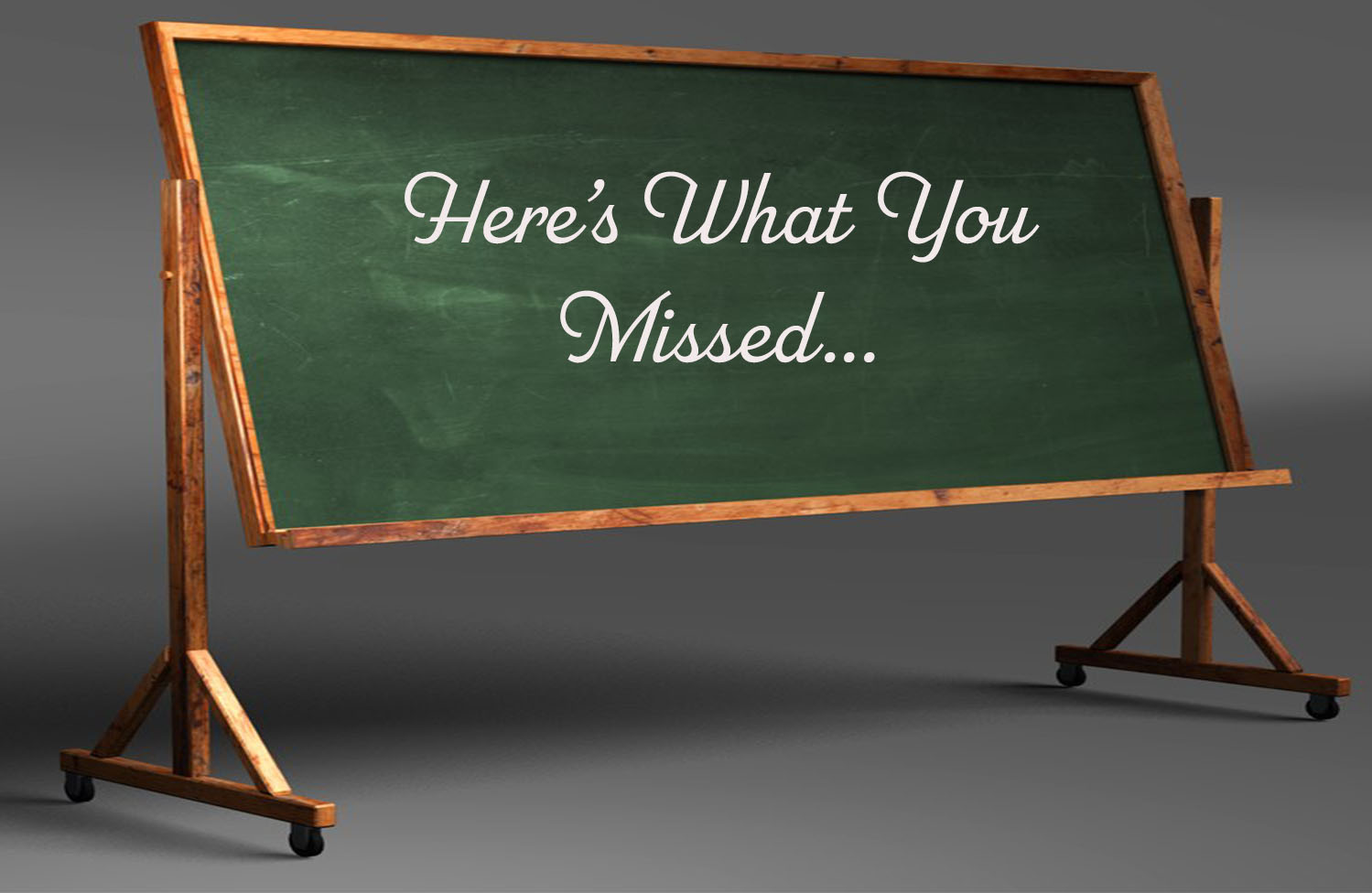 Before we begin, I wanted to ask if any readers recently lost a rule of one hundred dollar bills wrapped in a rubber band. Well, we found the rubber band and would love to return it to you. 
Was it yours? Oh, well, here's a special edition of what you missed from the news over the weekend.
Goodbye, Old Friend
Sears has officially said, "farewell," filling for Chapter 11 bankruptcy early on Monday.  After 132 years, the once-dominant retail store is no more. The original department store came to life at a time when rural American demand for goods was met with unaffordable retail costs, and Sears built its entire business around affordable, quality, wholesale product. With the advent of stores like Target, Ikea, Nordstroms, and so on, Sears couldn't compete. 
As of the filing, about 700 stores remained open and the company employed 68,000 workers. That's down from 1,000 stores with 89,000 employees that it had recently as of February, CNN reports. 
Although retailers typically file for bankruptcy to save their businesses, some companies pass the point of no return and end up going under. Stores like RadioShack, Toys "R" Us and Sports Authority are several examples of this fate. 
Where In The World Is Jamal Khashoggi?
For those of you unfamiliar with the name in the catchy header above, let me briefly fill you in. Jamal Khashoggi is a Saudi Journalist who moved to the US to work as a columnist for The Washington Post. Up until recently, he was practically family with the Saudi royals but has since become a harsh critic. About two weeks ago, Khashoggi visited the Saudi consulate to file paperwork to marry his new fiancee, whom he said: "just chill in the car, I'll be right back." He has never returned. 
Reports have been released, by Turkey, that Khashoggi was killed by a "15-person Saudi hit squad" while inside the consulate. The Saudi Government says that Khashoggi picked up the paperwork and walked out the front door. 
The US, the person at the party who always seems to have an opinion, threatened "severe punishment" if Saudi Arabia ends up guilty for the alleged murder of Khashoggi. 
How is Jared Kushner Similar To A Kilt?
Both are trying to skirt. Budum, pshh. This weekend, reports came out that Kushner has figured out how to "skirt" federal income taxes because of depreciation. To make it simple, you can report a property-related loss as a deduction for your tax filings, and if you make "less" than the loss, you may even be refunded. In the case of Kushner, in 2015, he reported $1.7 million in salary but listed $8.3 million lost to "significant depreciation" to the owned real estate, thus decreasing taxes owed.  
What Kushner has managed to do is legal. Where it gets a bit fishy is this report comes less than two weeks after his daddy (in-law), President Trump, allegedly committed tax fraud. 
A School Founded In 1683 Is Racist? What? No….
Well, yes. Harvard University, perhaps the most iconic university in the world, is on trial for whether the institution is illegally discriminating against Asian-American applicants. The group, Students for Fair Admissions, has accused the school of holding the Asian-American population to higher standards than students of other races. 
The lawsuit alleges that Harvard practices "racial balancing," essentially working to maintain a certain distribution of each race on campus, Associated Press reports. Harvard, naturally, denies the accusations and insists the plaintiffs have yet to provide any concrete evidence of this discrimination. 
"Look, if you were the inventors of Racebook, you'd have invented Racebook."

– Mark Zuckerberg (Jesse Eisenberg) The Social Network 
Is Facebook (FB) Stock Price Rated A Buy After The Recent Fall?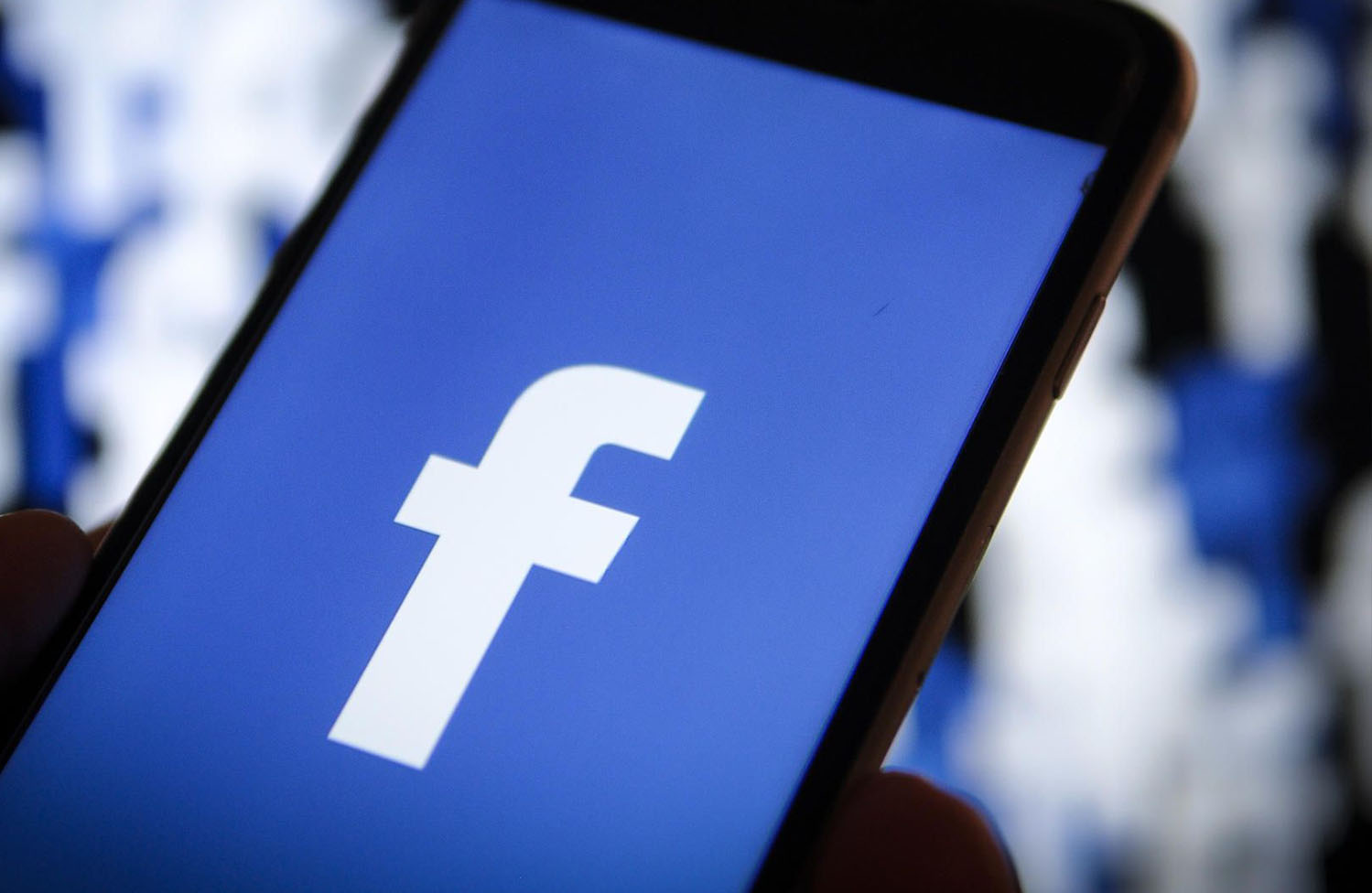 Social media giant Facebook, Inc. Common Stock (FB Stock Report) remains one of the world's biggest tech companies and the stock had been on track to have a great time before the company announced its Q2 2019 results. The stock had then climbed to all-time highs but after the announcement of the financial results, the stock dived by as much as 10%.
Fears about a global economic slowdown, the United States' trade war with China and continued questions marks over Facebook's conduct with regards to users' data resulted in the drop. However, it needs to be reiterated that it does not mean that the stock is no good and in fact, some analysts believe that is perhaps the best time to buy.
REPORT | MULTIBILLION DOLLAR MARKETS ARE READY FOR A SHAKEUP; ONE STOCK COULD HOLD THE KEY
Facebook Stock Price Volatility After Earnings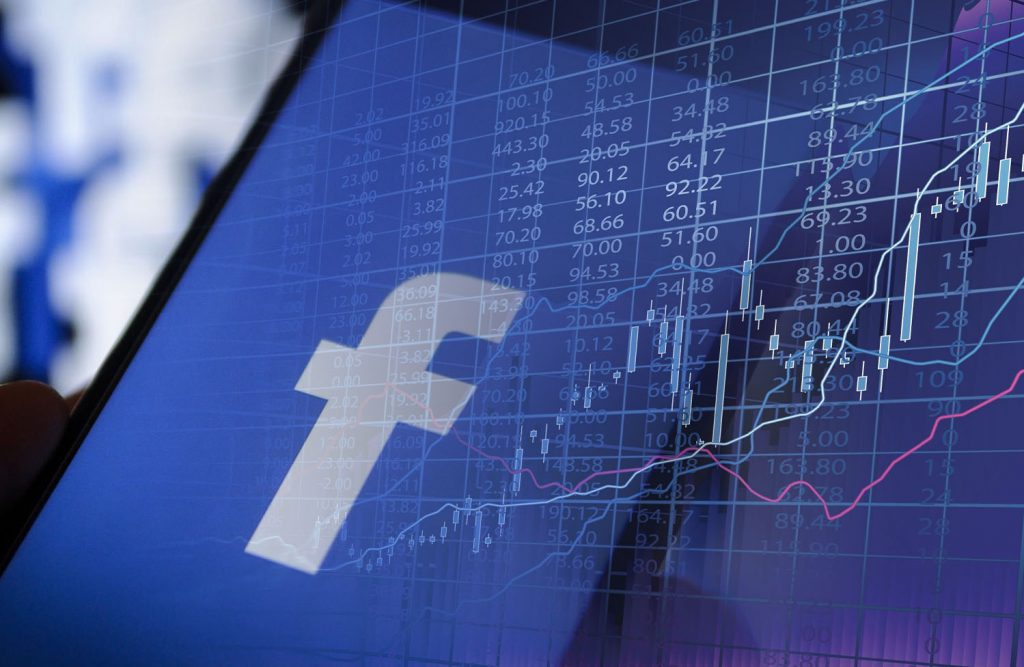 Although it is true that the company has stated that the rate of revenue growth is going to slow in 2020, it is important to point out that the company is still growing impressively. Facebook is still adding millions of users from all over the world in its social media website, Messenger, WhatsApp and Instagram.
On top of that, the company's revenue on the advertising side is also rising consistently, which is why it is not a surprise that in Q2 2019, the company recorded a healthy year on year rise of 28% in revenues.
REPORT | MULTIBILLION DOLLAR MARKETS ARE READY FOR A SHAKEUP; ONE STOCK COULD HOLD THE KEY
Can FB Stock Price Recover?
It is also important to point out that currently, Facebook has nearly 2.5 billion monthly users, while Instagram boasts of more than 1 billion users in the same metric. That being said, analysts believe that despite the significant drop in the stock price since the announcement of its Q2 2019 earnings, the Facebook stock is still not cheap.
On the other hand, the company still growing at a remarkable rate and perhaps the premium that has been put on the stock is not entirely illogical. Government issues, privacy scrutiny, and other issues will continue but the company still has a lot of positives.
REPORT | MULTIBILLION DOLLAR MARKETS ARE READY FOR A SHAKEUP; ONE STOCK COULD HOLD THE KEY
Is The Road Ahead Sweet For Starbucks Stock Price?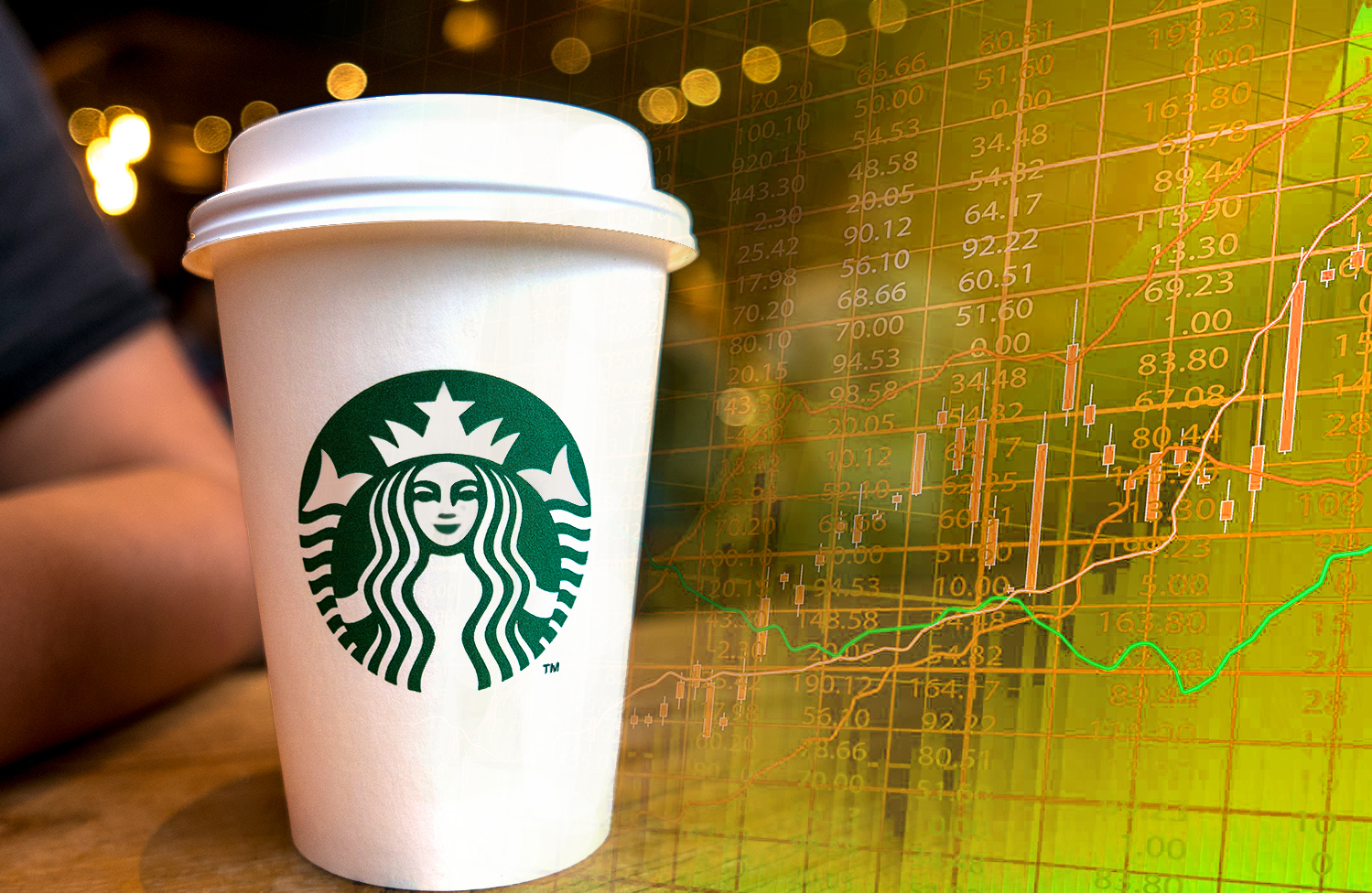 Starbucks stock price delivered a total return of 170% over the past five years. That's thanks to the opening of new stores and increased sales at the existing ones. The future of the company doesn't seem disappointing either with plans of expansion in China and digital initiatives.
Even though the US has been the largest market for Starbucks along with being the most profitable one as well, the growth in the market is little. The company is thus looking at other markets – China to be specific- for its primary growth driver. The market in China remains unexplored with most of its 1.4 billion population drinking tea.
With the view that China grows to a larger market than the US market, Starbucks is opening restaurants in the country at a pace considered aggressive. We're talking 600 stores annually or one store every 15 hours. The company, however, faces tough competition in the Chinese market from Luckin Coffee which is the country's famous coffee chain.
Who Could Profit From Starbucks Growth?
There's no question about it when companies like this grow, there's likely opportunity for others to capitalize. But when it comes to coffee, besides the bean growers, who might benefit from growth like this? Well, think about how you get your coffee.
Do you go to Starbucks every day or….by chance…do you get delivery? Chances are you're like me and have yours delivered. Where many of the on-demand delivery companies like DoorDash or Postmates aren't currently public, there are some companies to pay attention to.
[Read More] Special Delivery! On-Demand Tech Companies Hit Billion-Dollar Valuations; Here's How Investors Can Capitalize In The Market
Uber, unfortunately, may be on the backburner for now. The company has leveraged multiple operating arms and recent financials weren't promising. Companies that "stay in their lane" have become a focus. Grubhub (GRUB) for example, has held a near 100% increase in share price from just 5 years ago. At one point, GrubHub stock price skyrocketed to highs of nearly $150 a share.
Special Delivery
But that was then and this is now. Other companies are taking a lean approach while also extending their businesses to benefit from the likes of Amazon and others. ParcelPal Technology (PTNYF) (PKG) is one of these companies and it's trading at a fraction of GRUB, UBER, and other delivery stocks.
[Read More] Amazon Stock Price Drops As Jeff Bezos Offloads $1.84 Billion Worth of Shares
ParcelPal (PTNYF) (PKG) created an on-demand marketplace where customers can shop for anything from food to clothes. There is no more waiting in line for lunch or rushing to the store after work to grab your clothes. With ParcelPal on-demand, customers simply shop from the app, choose the items they want, and pay.
As the marijuana industry evolves, new opportunities have come about. One of the bigger deals closed in 2019 was between ParcelPal (PTNYF) (PKG) and Yield Growth! The deals form an alliance between the two companies for same-day and on-demand delivery, sale, of hemp-based cosmetics from Yield Growth's subsidiary Urban Juve in Canada.
Urban Juve hemp products currently sell in over 90 locations including well-known pharmacy chains across North America, with a plan to expand that to 130 retail outlets in the near future.
Customers will be able to track their purchase in real-time and have their product delivered to any location they specify. As time and regulations allow, ParcelPal's cannabis network will continue to grow, with the goal of capturing a major piece of Canada's $5.2 B legal cannabis market.
Does The Next Half Decade Map Out Profitably For Starbucks?
Growth like this could open opportunities for continued success for not only Starbucks but the ancillary companies that can take advantage of this growth. By the end of Q3, the total number of Starbucks' stores in China reported an increase of 16% year-over-year to 3,900 locations, while the comparable store-sales increased by 6%.
These figures imply the company's expansion of store base as well as consistent sales production in the existing ones. Forecasts suggest that there would be more 3,000 new stores in China by the next five years, provided things continue to go as smoothly.
The digital initiatives taken by Starbucks are also proving to e quite profitable. In Q3, the active members for the company's reward program in the US increased 14% year-over-year to 17.2 million members. The company's digital loyalty program is also helping boost the sales not only in the US but also in China which now has active rewards members to the count of 9 million. The 9 million members are a year-over-year increase of 36%.
The coffee giant further expanded its partnership with Uber Eats with the aim of rolling out delivery throughout the US. For delivery services in China, the company has a partnership with Chinese e-commerce giant Alibaba that has successfully covered 2,900 of Starbucks' stores across 80 cities in the country. The deliver sales are reported to contribute 6% of the company's total sales in China in Q3 andy the figure is set to rise in the future.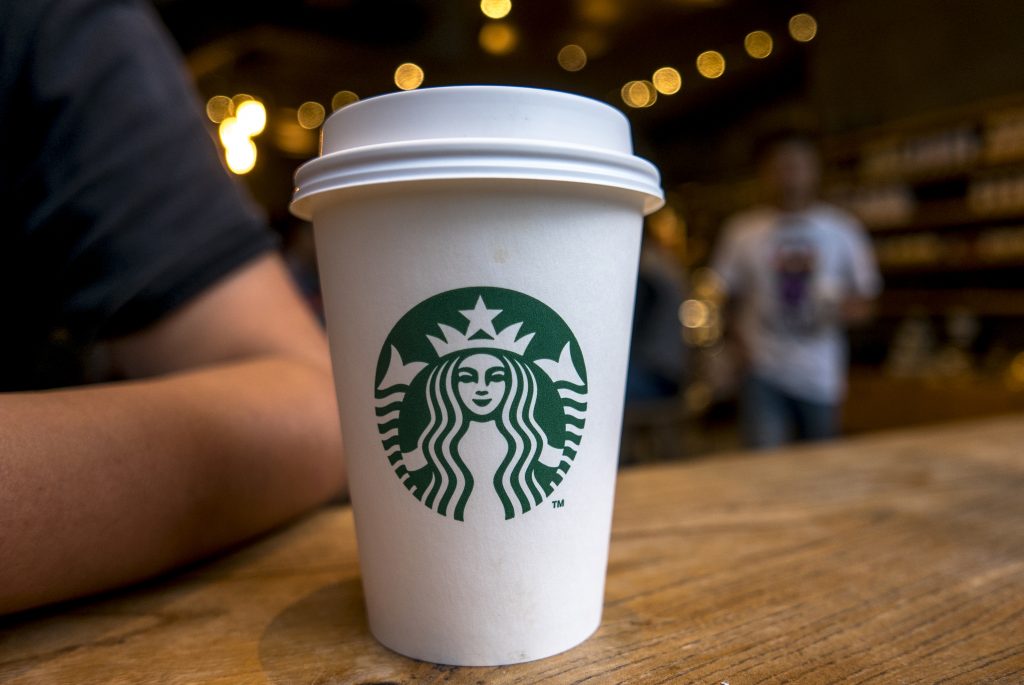 ROKU Stock Price Hits Another All-Time High On Earnings Optimism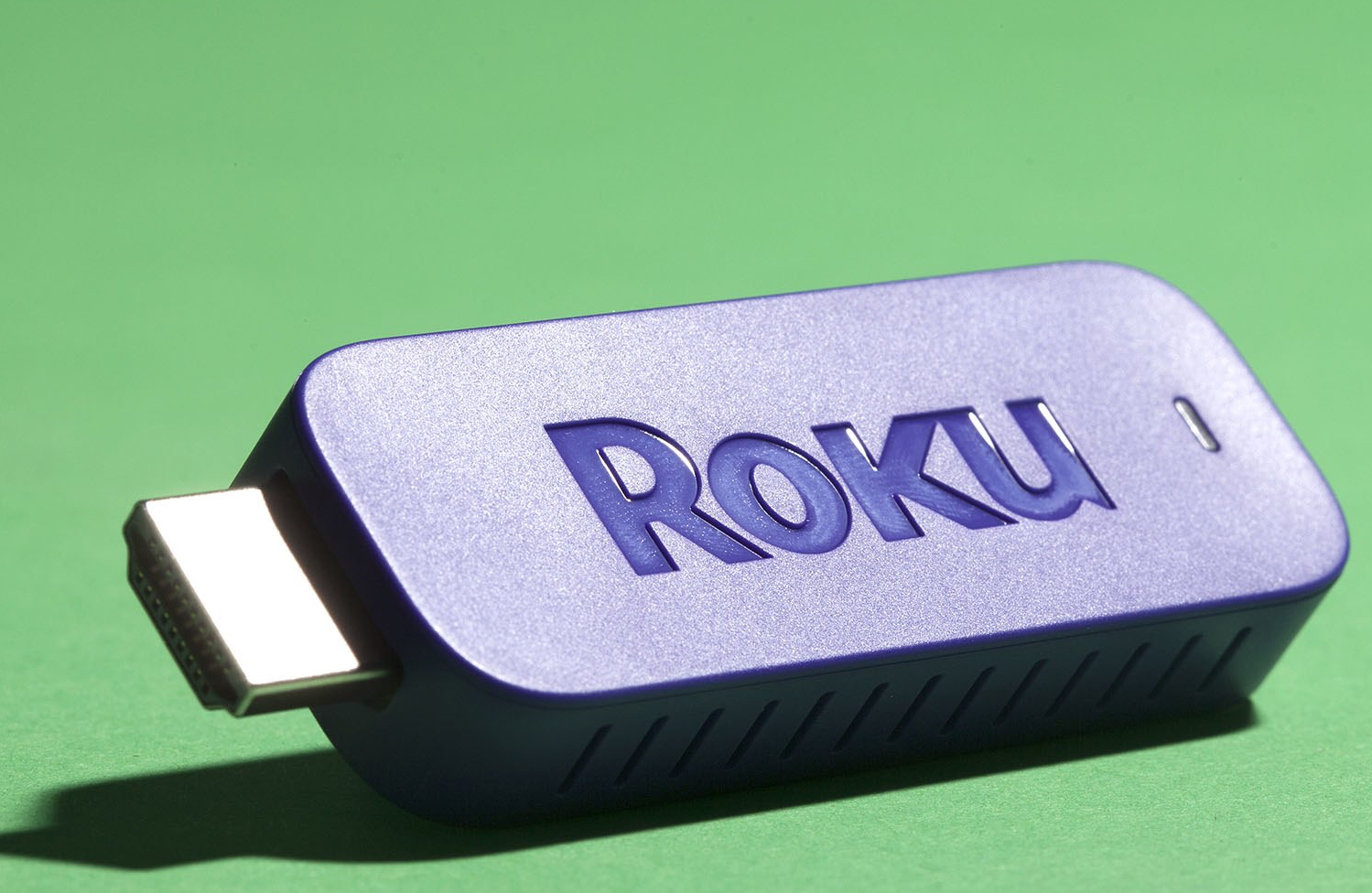 Video streaming platform Roku Inc (ROKU Stock Chart) has grown at an impressive pace in 2019. The Roku stock price has had a highly impressive run this year so far. The company's financial results in Q2 2019 proved to be yet another smashing quarter and naturally, the stock gained.
READ MORE Gold Jumps to New Highs; Adds To Safe Haven Rush
The stock has gone up as much as fourfold in 2019 alone; however, there are experts who believe that this could just be the start of the company's rise. Here are the three factors that indicate that there could be much more upside in the Roku stock from current levels.
Solid Growth
First and foremost, the number of accounts in the Roku platform is growing at a highly impressive rate. At this point in time, the company boasts of 30.5 million accounts which are active and that reflects a 39% rise from 2018. Moreover, the users are spending more and more time on Roku.
More than 9 billion hours of content was streamed on the platform and that is a whopping 72% year on year rise in that particular metric. The average revenue per user is also by as much as 27% year on year.
Read More
Gold Prices Have Investors Scrambling & Analysts Clamoring For Junior Gold Stocks
Canadian Gold Stocks In Focus As Gold Price Reaches Multi-Year Breakout
Roku has gone public only two years ago but in the meantime, it has managed to shed its dependence on device sales, which does not generate much profit. Instead, it concentrated more on its streaming platform. The platform is definitely high margin and its revenues grew by as much as 86%. The platform revenues are ultimately the driving force behind the growth of the stock.
Device sales rose by 24%. Last but not least, Roku now finds itself in the middle of a streaming revolution and remains brilliantly placed to use it to its advantage. More and more media companies are now launching their own streaming platforms and that means more use of the Roku platform in the years to come. It is not for nothing that experts feel that this is merely the start for Roku.

Join Our Newsletter
Get stock alerts, news & trending stock alerts straight to your inbox!
We keep all user information pricate & promise to never spam.*
Search Stock Price (StockPrice.com)