is It Time To Buy Hospitality Stocks?
Hospitality Stocks have been in a bit of trouble lately. Companies that focus on hospitality and rentals are in distress right now. The coronavirus pandemic that has taken the world by storm has affected this industry. Stay at home orders are affecting everyone's lives at the moment. This greatly reduces or removes the demand for hospitality companies.
Read More
Still, companies are pushing through and have high hopes for the future. A change in the current phase of quarantine can mean more people going back to normal again. Things are already reopening or announcing reopening dates which is going to allow the hospitality industry to go back to normal.
Rentals and hospitality services will see a return once everything is normal again. The market has been down recently, but is already starting to see a rise again. Some hospitality stocks are steadily rising once again. Let's take a look at one stock to watch in this sector that has rallied up recently.
Hospitality Stock Soars Overnight
Target Hospitality Corp. (TH Stock Report) is one hospitality stock that has had a fast rise recently. Target Hospitality specializes in rental and hospitality services. One example of this is building, owning, and operating housing groups. This includes accommodations, food services, and hospitality solutions. They've grown to become a well known name in their sector.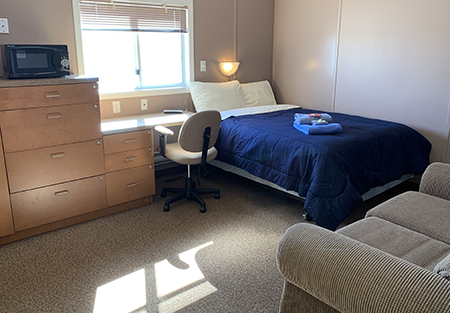 Shares of Target Hospitality fell 77% when the coronavirus took over. It was trading at $5.50 a share but dropped to a low of $1.26 a share. But in the last month this hospitality stock has seen slight improvement in its share prices while still staying under $2 a share. That was until a press release came from the company on May 28th.
This press release announced TH stock's first quarter 2020 financial results. Their net income of 3.8 million ended March 31, 2020. In the first quarter of 2019 they had a net loss of $14 million. This is great news for this hospitality stock. CEO and President of TH Brad Archer said in a statement, "Despite a challenging macro environment exiting the first quarter, we produced solid results across our business and generated DCF of approximately $10 million.
However, the COVID-19 pandemic has significantly reduced global economic activity and exacerbated a rapid deterioration in commodity markets. These dual shocks to the global economy have created an unprecedented scenario, which will likely persist through much of 2020,"
Where Is TH Stock Now?
Target Hospitality stock rallied up after this financial press release. May 27th, the stock was at $2.18 a share. When May 28th, the day of the announcement, came around it soared to a high of $2.90 a share. This 33.02% increase is a great step in getting TH stock back to its former highs.

This hospitality stock has high hopes for the future as well. Brad Archer also stated, "As we navigate the current environment, including the COVID-19 pandemic, our first priority is the health and safety of our employees and customers, and we continue to take all appropriate precautions to ensure their health and well-being. We have taken decisive action to defend our business and cash flow…We have taken proactive measures to appropriately modify certain aspects of select commercial contracts to strengthen revenue visibility for the long-term benefit of Target.
[Read More] What Has Caused This Retail Stock To See Subtle Gains?
So as things look forward for Target Hospitality, this is a potential hospitality stock to watch if you're looking to add some to your portfolio. As developments continue in regards to ending this virus we will see a return to form for the market. While this can take time, there will still be potential gains to make in the stock market during this very speculative time.