As Tech Tumbles, Healthcare Stocks Lead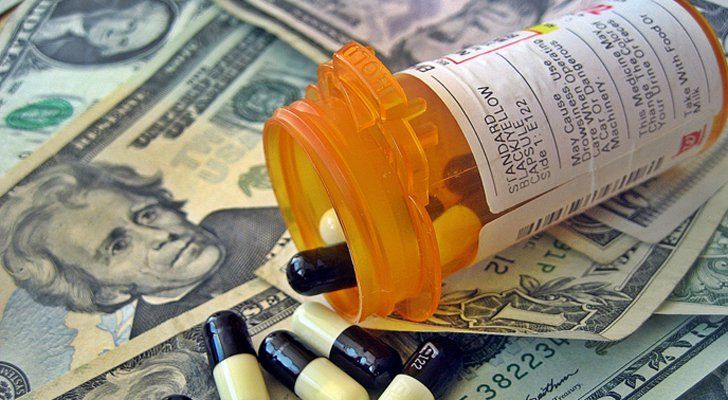 Healthcare stocks have come up as market leaders in the third quarter, which has helped give a boost to major U.S. indexes. Money managers are taking a liking to the sector describing it as a safety play, particularly following big tech stocks stumbling in September.
The S&P 500's health-care sector (XLV) is the top performer of the index's 11 groups in the third quarter, up 13% and en route for the strongest showing in more than five years. On a year-to-date basis, health-care stocks are trailing only the technology and consumer-discretionary sectors.
Hedge funds have made their biggest positions in health-care shares during the past five years. About 17% of their assets are in the sector, second only to shares of tech companies, according to Goldman Sachs Group Inc. GS data through June. Interestingly enough, money flows into health-care-focused mutual funds and exchange-traded funds are popular with retail investors and are at their strongest in three years, according to Morningstar LLC.
The sector's jump has been far-reaching, with shares of pharmaceutical leaders like Merck & Co (MRK). and Pfizer Inc. (PF), insurers including Humana Inc. (HUM) and UnitedHealth Group Inc. (UNH), and equipment suppliers like Abiomed Inc. and Align Technology Inc. all jumping by at least 20% in 2018.
"These stocks had been out of favor for a while," said Tom Hancock, head of focused equity at Grantham, Mayo, Van Otterloo & Co., the Boston-based money-management firm founded by famed investor Jeremy Grantham.
"But we've been trying to find stocks that aren't being inflated by this rising tide of economic good news," Mr. Hancock added, referring to the strong U.S. growth that has helped fuel a broad stock-market upswing in recent years. "When that tide recedes, we're looking for companies that will be OK in that environment."
At firms like GMO, investors have been trimming their technology holdings to help fund their shifts into health care. GMO's funds recently took a position in Merck, Mr. Hancock said, as the pharmaceutical giant has focused on further developing cancer-treatment drug Keytruda, which accounted for about 9% of the company's total revenue last year. Merck shares have surged 26% this year and 17% in the third quarter alone.
Similarly, hedge-fund manager Tudor Investment Corp. upped its stake in health insurer Aetna Inc. and initiated new holdings in drugmakers Shire PLC and AbbVie Inc. all in the last six months, according to fund-holdings data compiled by FactSet. Some investors, however, question the timing of health care's random appeal, pointing out its bouts of volatility when political debates over how Americans pay for health care grow more intense.
The sector will probably see another bump should Republicans retain control of Congress in November's midterm elections and resume talks of a health-care overhaul, said Lewis Piantedosi, a vice president and portfolio manager for Eaton Vance Investment Managers, which has kept its allocation toward health-care stocks below its benchmark.
Investors tend to see health-care stocks as a defensive investment because health insurers, pharmaceutical companies, and medical-device manufacturers typically hold up better in times of economic turbulence. That is based on the idea that most medical expenses can't be put off in a recession, and economic swings don't usually soften the rollout of new drugs and devices. Valuations are also tempting, investors said, with health-care stocks in the S&P 500 trading at 16 times future earnings, compared with 17 times for the S&P 500 and 19 times for the tech sector, according to FactSet.
"Not to say it can't continue, but we're in the longest bull market ever," said Matthew Watson, a portfolio manager and assistant vice president at James Advantage Funds, a mutual-fund manager that has boosted its positions in health-insurer Anthem Inc. and drugmaker Pfizer. "So from a risk standpoint, getting into health-care stocks, which tends to be defensive, makes sense for us too."
One Company That Could Have A Leg Up On Marijuana Market Leaders – It Comes Down To Having "Patients"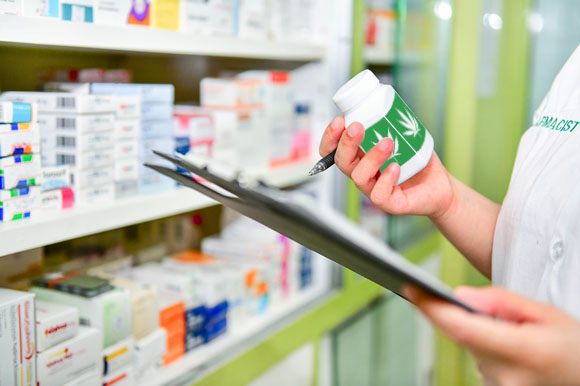 We're all aware of the biggest names in the cannabis industry right now. Companies like Canopy Growth, Aphria, Tilray, Cronos Group, and Aurora Cannabis are all mentioned when we see reports about "Market Leaders" in marijuana. The interesting part: there may be other businesses out there that could be built on a much more streamlined platform and could offer almost immediate access to the market potential ahead…
---
Building A Company Just Takes "Patients"
---
Canopy Growth reported 84,400 registered patients at September 30, 2016. In its latest financial report, Aurora Cannabis for example, reported that it had 67,484 active registered patients and this was up from roughly 43,000 during the prior quarter. Meanwhile you have funds like Vanguard Total Intl Stock Idx Fund, Golden Opportunities Diversified, Vanguard Developed Markets Index Fund, Vanguard FTSE All-Wld ex-US SmCp Idx Fd, iShares Core S&P/TSX Capped Compost ETF, and the two cannabis industry ETFs: Horizons Marijuana Life Sciences ETF & ETFMG Alternative Harvest ETF among others, holding more than a cumulative 40 million shares of Aurora in their portfolios (1).
But what if you found out that there's another company out there that not only has over 100,000 patients (compared to Aurora's less than 70,000) but also has built a diversified business model (like Aurora) targeting both the traditional healthcare market in addition to legal cannabis? Also, in comparison to Aurora's $5.50+ per share price tag, the company I'm talking about is trading around 1/10th of that figure.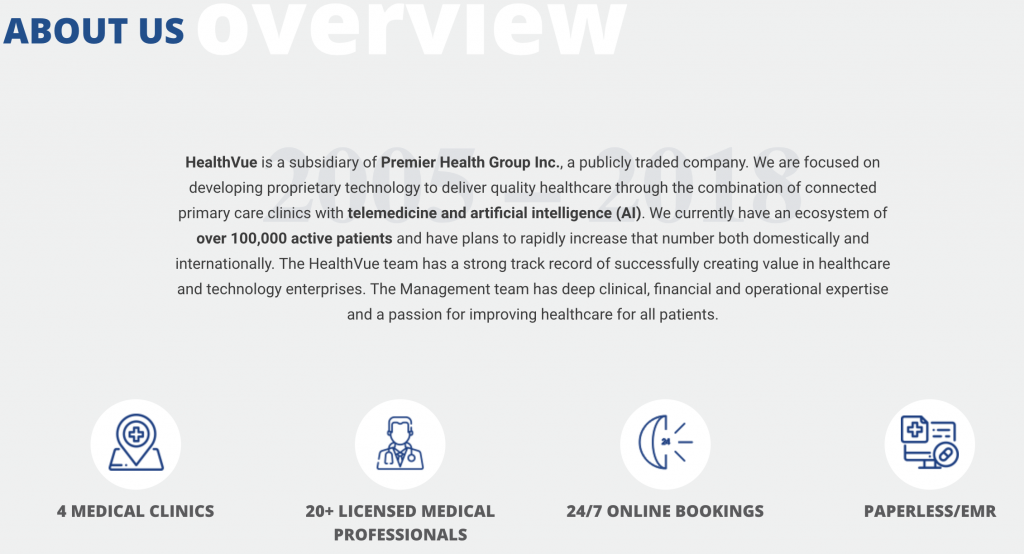 The company being discussed: Premier Health Group Inc., (OTC: PHGRF) (CSE: PHGI). Premier is developing innovative healthcare approaches that combine human skill based expertise with emerging technologies. Where the cannabis industry could come into play is with the company subsidiary HealthVue and its list of patients over 100,000 strong…that's right…more than one hundred thousand ACTIVE patients.
Premier Health Group Inc., (OTC: PHGRF) (CSE: PHGI) has engaged discussions with Licensed Producers under the Access to Cannabis for Medical Purposes Regulation (ACMPR), other licensed medical cannabis companies and government officials in order to establish a framework for both patient and physician education. The company's CEO said it perfectly:
"With over 110,000 active patients in our clinic ecosystem it is important that we provide them with the best possible information that allows them to make informed decisions about their personal and family's health. Providing our family physicians with the appropriate tools and knowledge to prescribe cannabis or with the ability to refer patients to a specialist within our clinics is a key outcome of this initiative."

-Dr. Essam Hamza , CEO of Premier Health Group Inc., (OTC: PHGRF) (CSE: PHGI)
---
---
1. The Canadian retail pharmacy market is estimated to be $44 billion (Source: IBISWorld). It is expected the industry sector will continue to allow for favorable economics for pharmacy operators as baby boomer's demand increases for prescriptions and operators to expand the scope of practice to include preventative services.
2. The Canadian medical cannabis clinic market is estimated to be worth approximately $2.35 billion by 2025.
If these two facts weren't enough, there is also a MAJOR Cross Over in Canada that connects medical cannabis & retail pharmacies. For some reason, news outlets aren't paying attention to it right now either.
The crossover: Canadian pharmacies are fully behind medical marijuana too! Shoppers, Lovell Drugs and PharmaChoice have all signed supply deals with leading cannabis producers in Canada. Their pending entry into the medical cannabis market comes as the number of registered MMJ patients is soaring.
Premier Health Group Inc., (OTC: PHGRF) (CSE: PHGI) could have an ideal business model in progress that would vertically integrate cannabis as another growth opportunity. Also consider that industry peers like Aurora Cannabis don't hold a flame to the number of active patients that Premier Health Group has and the numbers could really start to make a lot more sense once eyes begin to open on the street.
Again, just an opinion but when you compare the two, though Aurora is (finally) generating revenue, Premier Health is still in the early stages of growth yet already has access to a pool of patients that is more than 50% larger in size than Aurora and more than 15% to that of Canopy. It may all come down to timing of it all. As healthcare takes a center stage position during the latest bout of market volatility and cannabis legalization remains a focus of funds, looking for the next "star" to shine.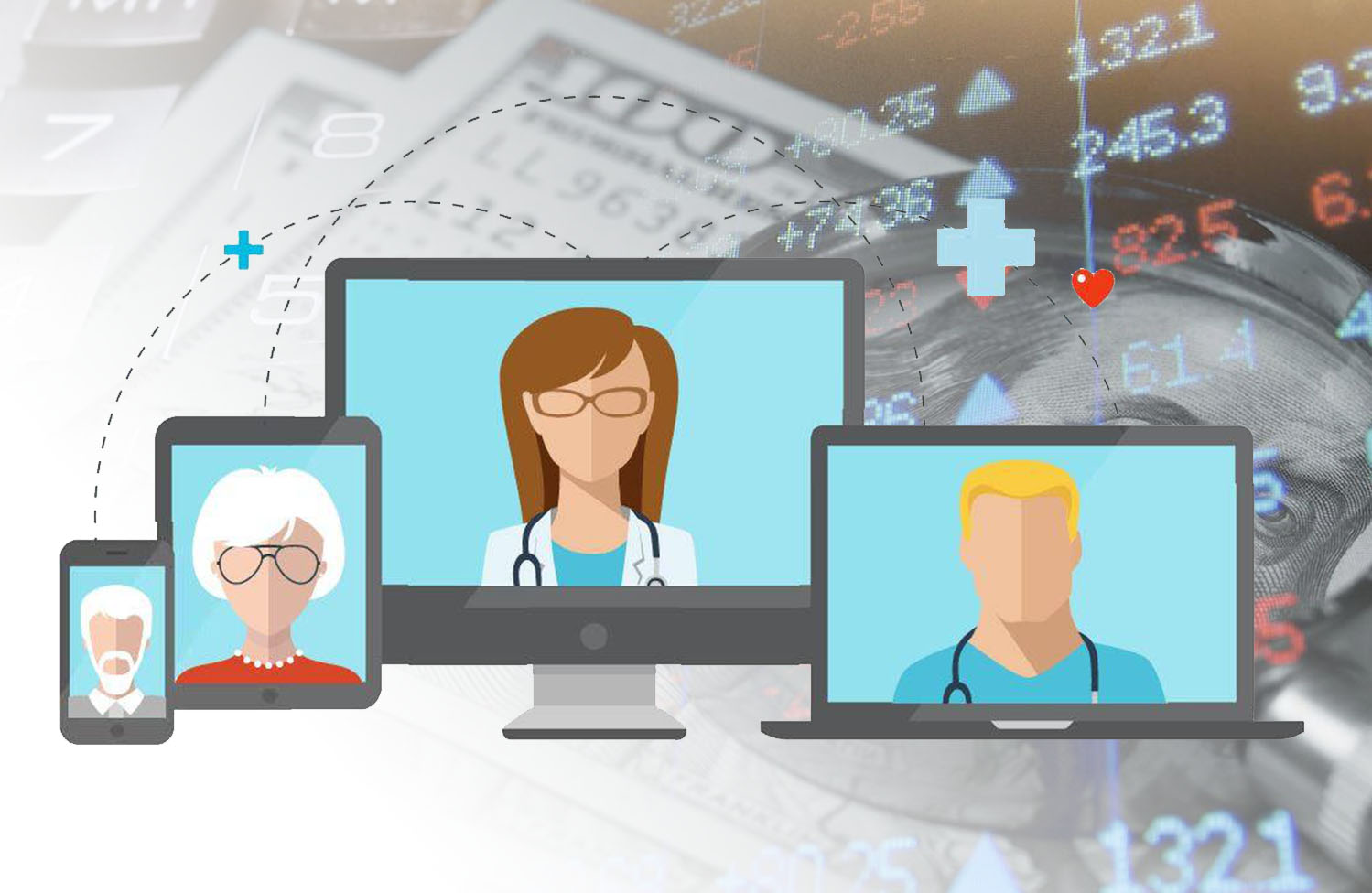 (1) As of Tue 27/11/2018 According to Morningstar http://quote.morningstar.ca/Quicktakes/owners/MajorShareholders.aspx?t=ACB&region=CAN&culture=en-CA
DISCLAIMER:  Pursuant to an agreement between MIDAM VENTURES, LLC and Premier Health Group Inc. we were hired for a period from 10/1/2018 – 4/1/2019 to publicly disseminate information about Premier Health Group Inc. including on the Website and other media including Facebook and Twitter. We were paid $300,000 ( CASH) for & were paid "500,000" shares of restricted common shares (as of 1/2/2019). We own zero shares of Premier Health Group Inc., which we purchased in the open market. Once the (6) Six-month restriction is complete on 4/1/2019 we plan to sell the "500,000" shares of Premier Health Group Inc. that we hold currently in restricted form during the time the Website and/or Facebook and Twitter Information recommends that investors or visitors to the website purchase without further notice to you. We may buy or sell additional shares of Premier Health Group Inc. in the open market at any time, including before, during or after the Website and Information, provide public dissemination of favorable Information. Click here for full disclaimer.
Premier Health Is All About Healthy Shareholder Communication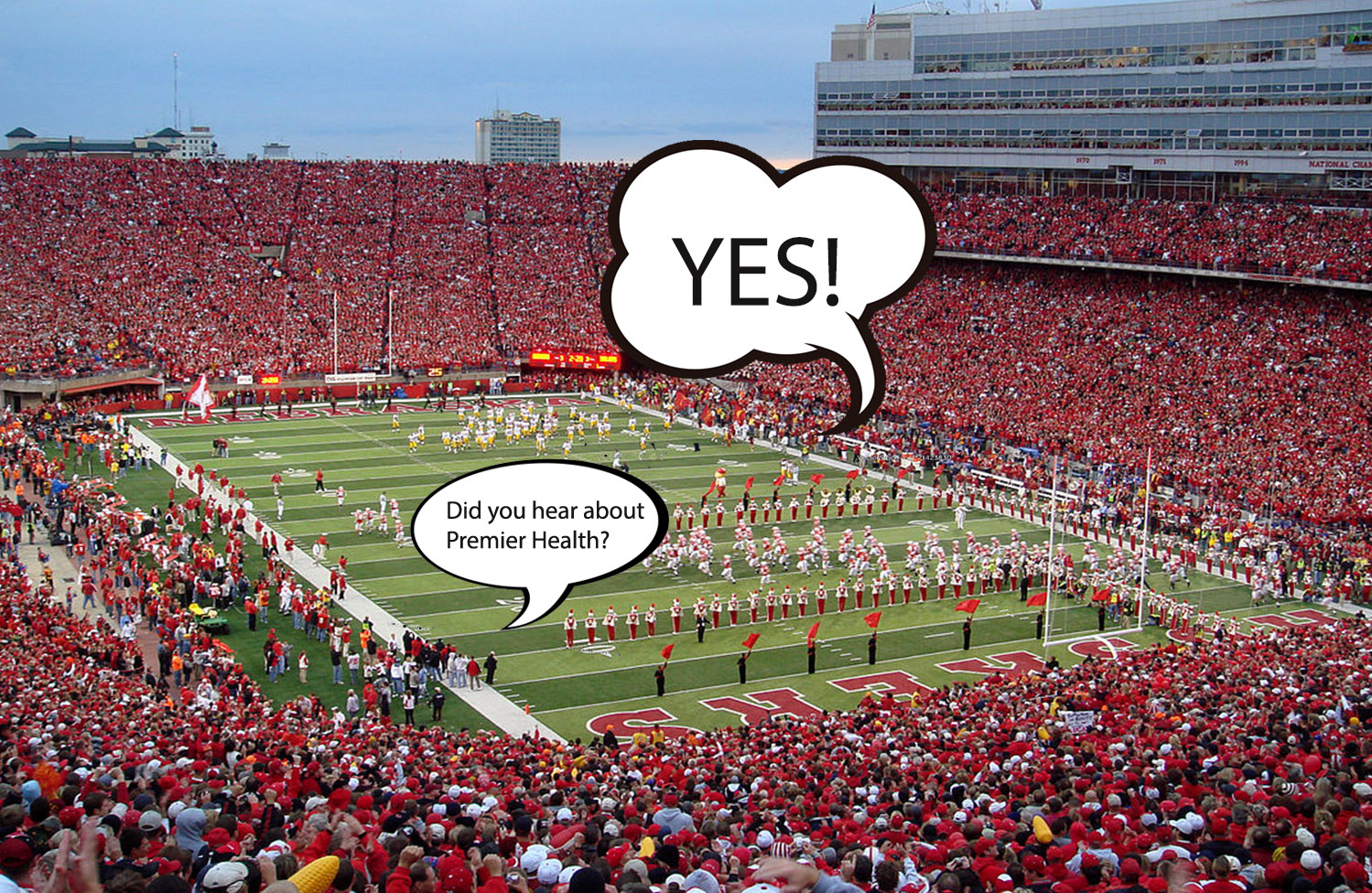 A company is only as successful as its understanding and execution of corporate communications, and on Wednesday, Premier Health Group Inc. took a major step in assuring the effectiveness of their communications. The innovative health care company, based in Vancouver, Canada, has worked tirelessly over the years to develop "innovative health care approaches that combine human skill based expertise with emerging technologies," and in hopes of communicating these strategic aspirations to the community, Premier Health retained an arm's length corporate communication firm, Midam Ventures, LLC (Midam). As for the details of this momentous collaboration, per the official press release, effective October 1, 2018, Midam will be paid a US$100,000 cash retainer and 500,000 common shares for its services. The common shares are subject to a voluntary restriction on trading for a period of 6 months from the date of issue. 
Premier Health Group (PHGI) has been on the cutting-edge of the health care experience for quite some time now, and recently released a major corporate update detailing how they plan to take their approaches to its fullest potential.
 In a press release detailing their most recent corporate revisions, Premier Health announced that, in August, they successfully acquired HealthVue Medical Clinics (HealthVue). Premier Health had been looking to get their foot in the doctor's office door and this acquisition allowed them to instantaneously have access to the primary care market. HealthVue, based in the Greater Vancouver Area, consists of four "fully integrated, paperless and electronic medical record-based medical clinics with a 10-year history, 22 healthcare professionals and over 100,000 active patients."
Premier Health, as a result of their acquisition of HealthVue, is making significant headway in terms of technological developments for the betterment of the healthcare experience. HealthVue has reportedly been working on telemedicine technology for their patients, and the new tech has been very well received. 
"Patients have found that connecting with their healthcare professional from the convenience of their work or home to be extremely revolutionary, so much so that many patients in the pilot used the service repeatedly"

– Dr. Essam Hamza, CEO of Premier Health
In addition to their valuable and insightful acquisition of HealthVue, Premier Health just completed a CAD $3.55 million in financing in August 2018, with $1 million of that money being used for the HealthVue acquisition. Per the press release, the Company claims they have "no debt and are well capitalized to strategically acquire additional clinics" in the coming months. With all of these lucrative corporate developments, it was only natural for Premier Health to seek out a communications firm with an impeccable track-record to publicize their advancements. 
Premier Health Group, in partnership with Midam Ventures, LCC (Midam) is launching a strong shareholder communications initiative, "designed to provide improved visibility into the company's current and planned operations," according to a press release sent out on Wednesday. This initiative was motivated by the Company's determination to be as transparent as possible with its stakeholders and active patients. 
The new communications program, conceptualized by Midam,  will provide much-needed updates to the Company's website and investor relations portal, as well as building out an "active blog with articles provided by in-house contributors," coupled with a cohesive social media strategy. 
For a major player like Premier Health to be going to such great lengths to provide a best-in-market experience for their health care patients is astounding. The Company, in their mission statement, says that they will "Set the gold standard for services in locations of interest worldwide," and, in retainment of Midam Ventures and enactment of this innovate and effective communication initiative, the Company is leaving other healthcare providers in the dust. 
Healthcare Stock Spinoffs Investors Should Watch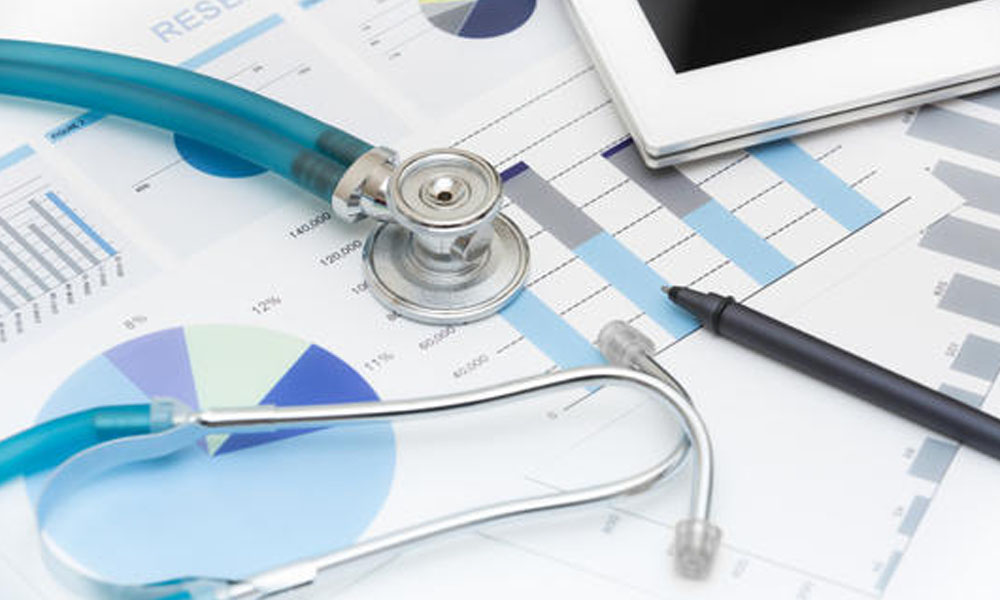 Four large healthcare companies are preparing to spin off certain business units over the next 12-18 months and that could be good news for investors. Typically the stocks of newly independent health-care companies have tendencies to outperform the general market, according to Mike Bailey, director of research at FBB Capital Partners.
FBB Capital Partners is based in Bethesda, Md., and has about $1 billion in assets under its umbrella. Bailey discussed all four planned spinoffs in an interview on Sept. 13.
Bailey said he did not really advise clients to hold shares of companies before they spun off the health-care units. "We would probably keep it simple, for tax reasons, and just buy the spun-off companies," he said.
Of course, after each spinoff is completed, analysts will have a better feel for each independent company's growth prospects as well as standard measures of value, including price-to-earnings and price-to-sales.
Here are his specific comments about the four companies and the units they plan to spin off.
Healthcare Stock Eli Lilly (LLY) and Elanco (ELAN)
Eli Lilly LLY announced plans to shed about 20% of its Elanco Animal Health business for between $20 and $23 a share, a deal that could raise up to $1.66 billion. The life-sciences leader has previously put plans in place to sell the entire stake later, and Bailey commented that he expects that to happen in 2019.
Zoetis ZTS is a competitor of Elanco and was spun off by pharma trailblazer Pfizer PFE in February 2013, first traded for $31.50 a share. The shares closed at $88.79 on Sept, 12.
Bailey explained that when Pfizer announced its strategy to spin off Zoetis, he didn't take advantage of the opportunity, and "it seems now that Pfizer was lowballing expectations" for the unit.
While saying it was too early to give an investment opinion about Elanco, he called the industry fundamentals for animal health care "attractive" and added: "If they can copy what ZTS has done, with margin expansion and a few deals, you probably have potential upside. There is certainly a case that Elanco can do what Zoetis did."
Healthcare Stock Novartis (NVS) and Alcon (ACL)
Novartis said that it too plans to spin off assets; specifically its Alcon eye-care business during the first quarter of 2019. Alcon will be based in Switzerland, like its parent company.
Analysts expect the company to be valued around $20 billion. Novartis spent a total of roughly $50 billion to buy the current Alcon unit, including an Ophthalmology pharmaceutical business that won't be included in the spun-off company. The new Alcon will be a consumer staples play with stock multiples that are "pretty high," Bailey said. But the high multiples would be supported by "steady growth," he said, and Alcon has a good reputation for making high-quality devices.
"High quality, low competition, high barriers to entry and pretty good fundamentals" make for "a pretty good business," he said.
Healthcare Stock Danaher (DHR) and its dental business
When Danaher DHR,  announced a plan to spin off its dental business in a tax-free transaction to be completed during the second half of 2019, investors were happy. Shares rose 4.5% that day.
Unlike the other three parent companies that Bailey discussed, Danaher is a stock that FBB Capital Partners actually holds for its clients. Bailey said, "We would own Danaher with or without the dental spinoff," but he added that he has "higher conviction" for Danaher after the spinoff is completed.
"I have been following Danaher closely for a number of years, and dental has always been 'around the corner' for improvement, and they have had a tough time making it work," he said.
Healthcare Stock General Electric (GE) and GE Healthcare
General Electric GE, also has plans to spin out its health-care unit via a two-step process that starts with a public offering of about 20% of the company by the end of 2019. After that, the remaining 80% "will be distributed tax-free to our shareholders through a spin or split," GE CEO John Flannery said during a conference call on June 26.
After holding shares of GE for a number of years, FBB Capital Partners sold late in 2017. "At the time, it seemed healthcare and aerospace were two of the better-performing divisions," Bailey said.
He also said he would "probably wait for the spinoff" to consider purchasing shares of an independent GE Healthcare, rather than purchasing shares of GE before the spinoff.
Search Stock Price (StockPrice.com)