As Tech Tumbles, Healthcare Stocks Lead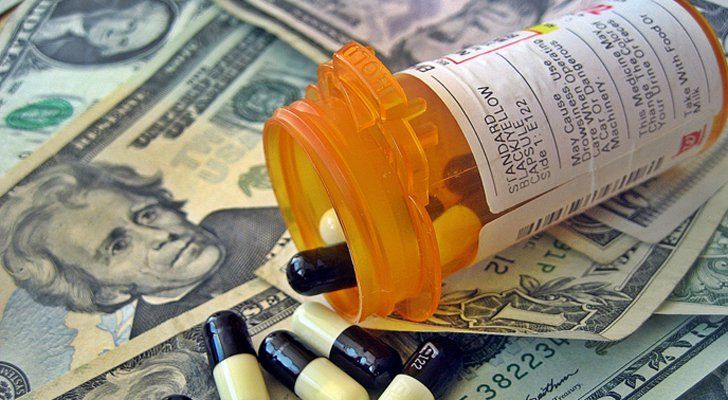 Healthcare stocks have come up as market leaders in the third quarter, which has helped give a boost to major U.S. indexes. Money managers are taking a liking to the sector describing it as a safety play, particularly following big tech stocks stumbling in September.
The S&P 500's health-care sector (XLV) is the top performer of the index's 11 groups in the third quarter, up 13% and en route for the strongest showing in more than five years. On a year-to-date basis, health-care stocks are trailing only the technology and consumer-discretionary sectors.
Hedge funds have made their biggest positions in health-care shares during the past five years. About 17% of their assets are in the sector, second only to shares of tech companies, according to Goldman Sachs Group Inc. GS data through June. Interestingly enough, money flows into health-care-focused mutual funds and exchange-traded funds are popular with retail investors and are at their strongest in three years, according to Morningstar LLC.
The sector's jump has been far-reaching, with shares of pharmaceutical leaders like Merck & Co (MRK). and Pfizer Inc. (PF), insurers including Humana Inc. (HUM) and UnitedHealth Group Inc. (UNH), and equipment suppliers like Abiomed Inc. and Align Technology Inc. all jumping by at least 20% in 2018.
"These stocks had been out of favor for a while," said Tom Hancock, head of focused equity at Grantham, Mayo, Van Otterloo & Co., the Boston-based money-management firm founded by famed investor Jeremy Grantham.
"But we've been trying to find stocks that aren't being inflated by this rising tide of economic good news," Mr. Hancock added, referring to the strong U.S. growth that has helped fuel a broad stock-market upswing in recent years. "When that tide recedes, we're looking for companies that will be OK in that environment."
At firms like GMO, investors have been trimming their technology holdings to help fund their shifts into health care. GMO's funds recently took a position in Merck, Mr. Hancock said, as the pharmaceutical giant has focused on further developing cancer-treatment drug Keytruda, which accounted for about 9% of the company's total revenue last year. Merck shares have surged 26% this year and 17% in the third quarter alone.
Similarly, hedge-fund manager Tudor Investment Corp. upped its stake in health insurer Aetna Inc. and initiated new holdings in drugmakers Shire PLC and AbbVie Inc. all in the last six months, according to fund-holdings data compiled by FactSet. Some investors, however, question the timing of health care's random appeal, pointing out its bouts of volatility when political debates over how Americans pay for health care grow more intense.
The sector will probably see another bump should Republicans retain control of Congress in November's midterm elections and resume talks of a health-care overhaul, said Lewis Piantedosi, a vice president and portfolio manager for Eaton Vance Investment Managers, which has kept its allocation toward health-care stocks below its benchmark.
Investors tend to see health-care stocks as a defensive investment because health insurers, pharmaceutical companies, and medical-device manufacturers typically hold up better in times of economic turbulence. That is based on the idea that most medical expenses can't be put off in a recession, and economic swings don't usually soften the rollout of new drugs and devices. Valuations are also tempting, investors said, with health-care stocks in the S&P 500 trading at 16 times future earnings, compared with 17 times for the S&P 500 and 19 times for the tech sector, according to FactSet.
"Not to say it can't continue, but we're in the longest bull market ever," said Matthew Watson, a portfolio manager and assistant vice president at James Advantage Funds, a mutual-fund manager that has boosted its positions in health-insurer Anthem Inc. and drugmaker Pfizer. "So from a risk standpoint, getting into health-care stocks, which tends to be defensive, makes sense for us too."
Biotech Stocks To Watch As The Sector Witnesses Solid Volume Breakout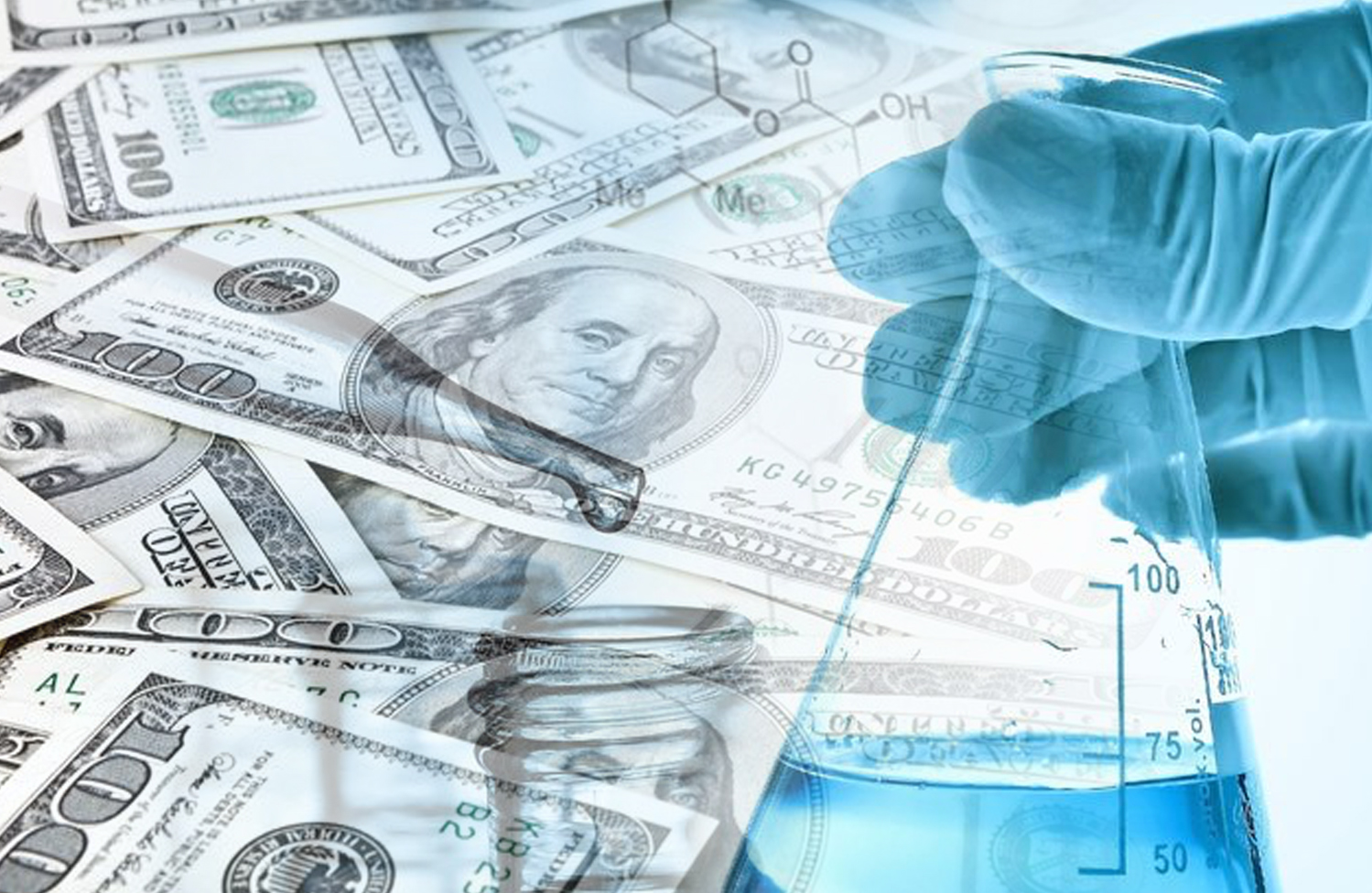 Healthcare & Biotech Stocks Just Hit Brand New 2019 Highs
Over the course of the past decade or so, the biotech sector has emerged as one of the most important ones for investors of all hues. It is not a surprise that many experts recommend that investors should allocate some money towards biotech stocks.
Although it is true that the sector is growing rapidly, one needs to do research well in order to discover the best possible stocks. One way of doing that is by watching the market closely and keeping tabs on the latest news. Here is a look at 3 biotech stocks that could be in the watch lists of investors before 2020.
Sernova Corp's (TSX:SVA) (OTC:SEOVF)
Sernova's therapeutic approach to regenerative medicine focuses on providing direct cell therapies where the cells, transplanted within an organ-like vascularized implantable device, generates proteins, hormones or factors released into the bloodstream for treatment of diseases requiring replacement of these molecules in the body.
Sernova Corp Presents Positive Preliminary Safety and Efficacy Data in its Phase I/II Clinical Trial for Type-1 Diabetes
This was presented just a few months ago and could show exactly why Sernova (TSX:SVA) (OTC:SEOVF) has started generating more interest across the medical community and public market as well. Sernova (TSX:SVA) (OTC:SEOVF)'s Cell Pouch™ transplanted with islet cells showed initial safety, as well as key efficacy measures, including:
Glucose stimulated C-peptide
Insulin production
Clinically significant measures of glucose control in the first study patient with type-1 diabetes and severe hypoglycemia unawareness.
There was specifically an 87.5% reduction in hypoglycemic events from baseline collected over a two-week monitoring period. These data were so strongly delivered that it has firmly warranted advancing its clinical trials to more patients with type-1 diabetes.
Sorrento Therapeutics Rejects Buyout Offer On Lower Valuation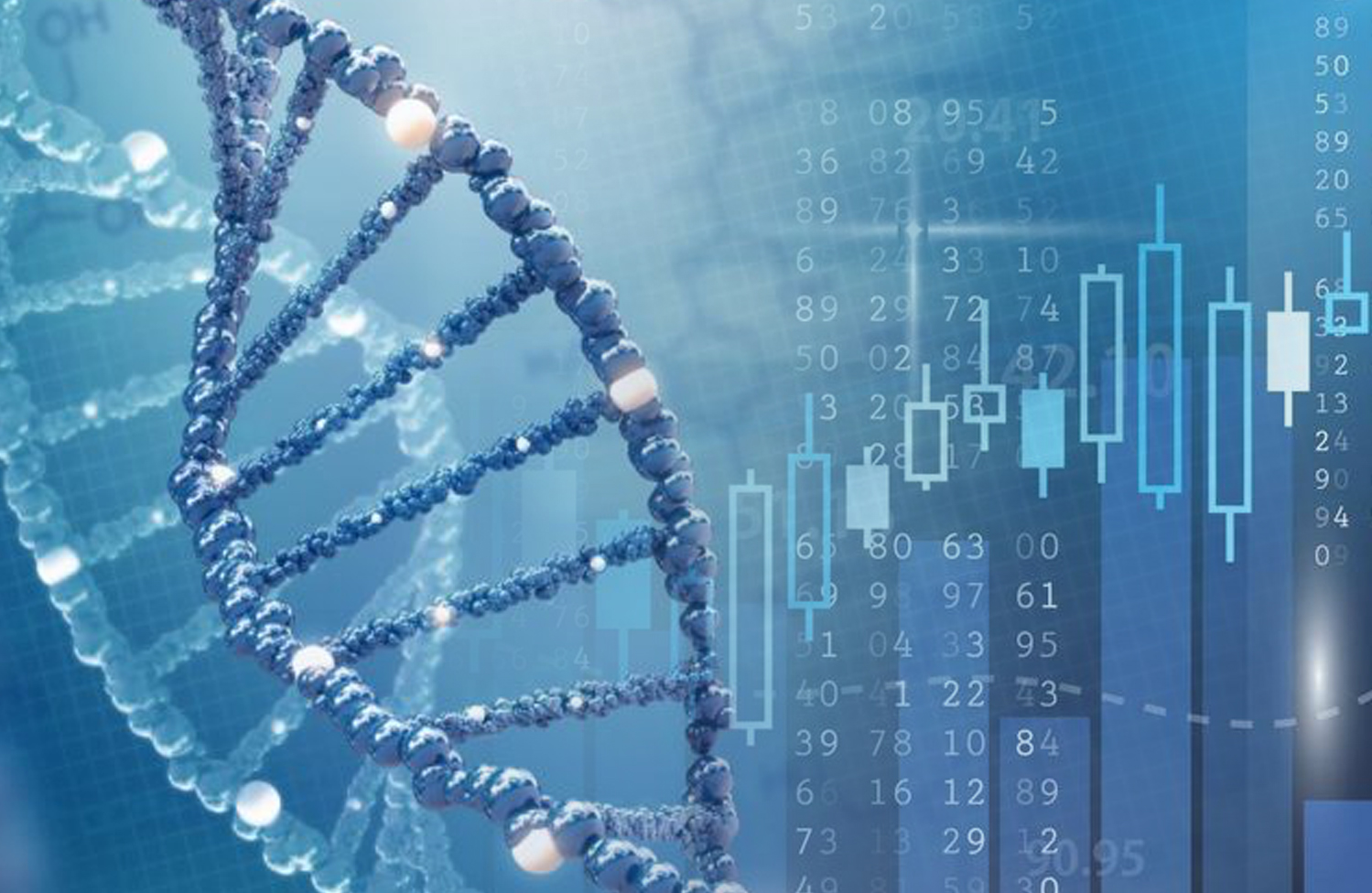 The first biotech stock to put into the watch list is that of Sorrento Therapeutics Inc (NASDAQ:SRNE), which made a major announcement on Monday. The company announced that it has rejected an unsolicited buyout proposal. The proposals had been made by two pharma companies but Sorrento stated that the company the interested parties had undervalued the company to a large extent.
 The company revealed that it would have been an all-cash deal. It offered between $3 to $5 for the outstanding shares of Sorrento. The company currently holds a value of $227 million and the proposal had valued it at $709.4 million. Shares jumped by as much as 94.37% and closed at $3.11 in Monday's trading session after the news broke.
Aquestive Therapeutics Gets the FDA Approval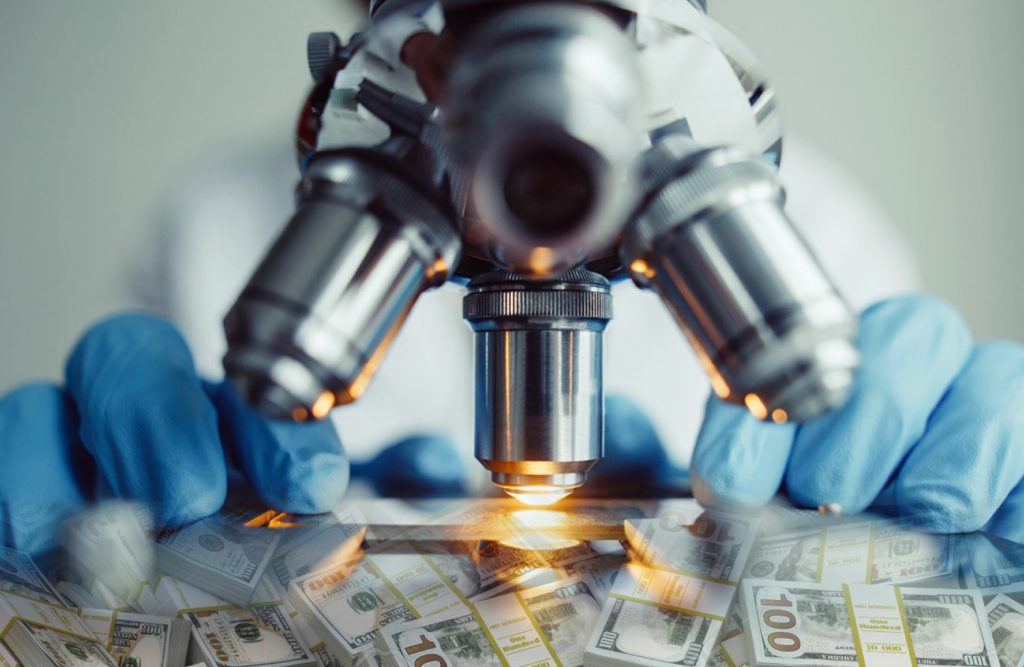 The other biotech stock that has made impressive gains on Monday is that of Aquestive Therapeutics Inc (NASDAQ:AQST), which jumped by as much as 17.26% after one of its products received approval by the Food and Drug Administration this past Friday.
 The Exservan Oral Film treats amyotrophic lateral sclerosis and currently, around 30,000 people in the United States suffer from the condition. The jump in the stock is perfectly understandable. However, note that the Aquestive stock has been on a roll over the past month and has gained as much as 138% during the period.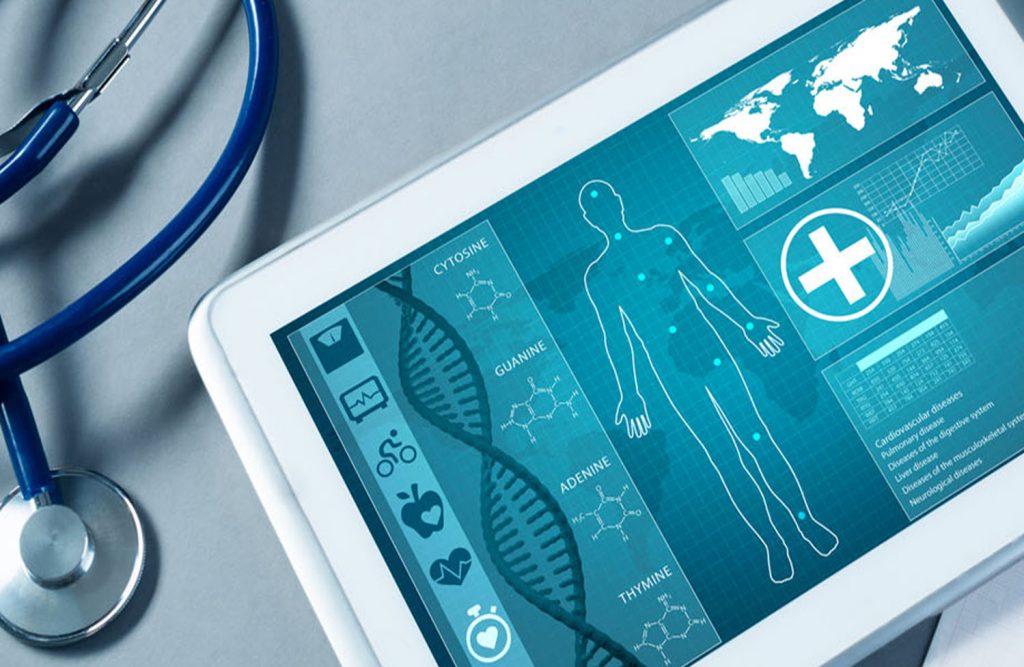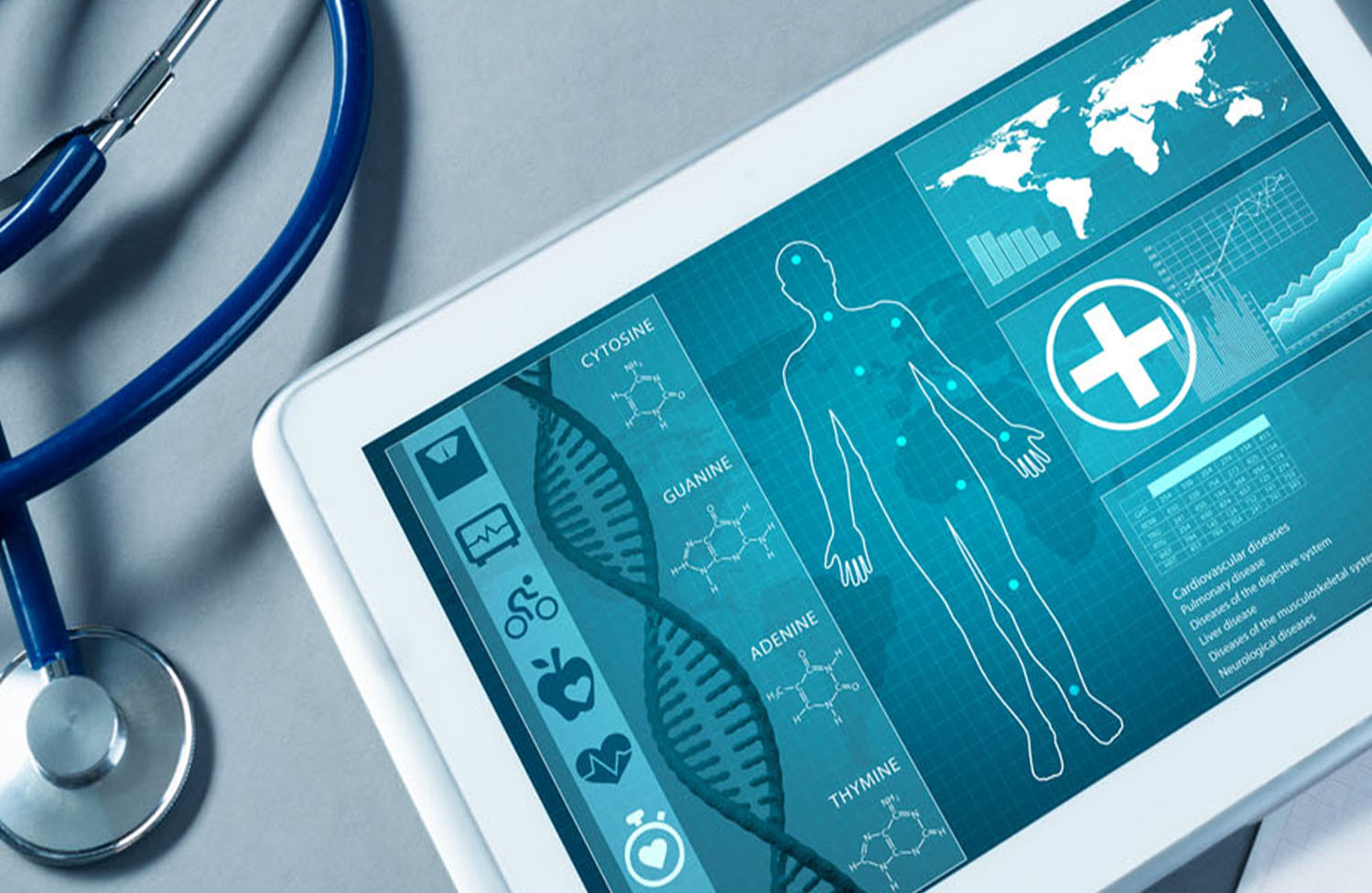 Disclaimer: Pursuant to an agreement between Midam Ventures LLC and Sernova (TSX:SVA) (OTC:SEOVF), Midam has been paid $350,000 for a period from September 11, 2019 to September 22, 2020. We may buy or sell additional shares of Sernova (TSX:SVA) (OTC:SEOVF) in the open market at any time, including before, during or after the Website and Information, to provide public dissemination of favorable Information about Sernova (TSX:SVA) (OTC:SEOVF). Click Here For Full Disclaimer.
3 Biotechnology Stocks To Know Before 2020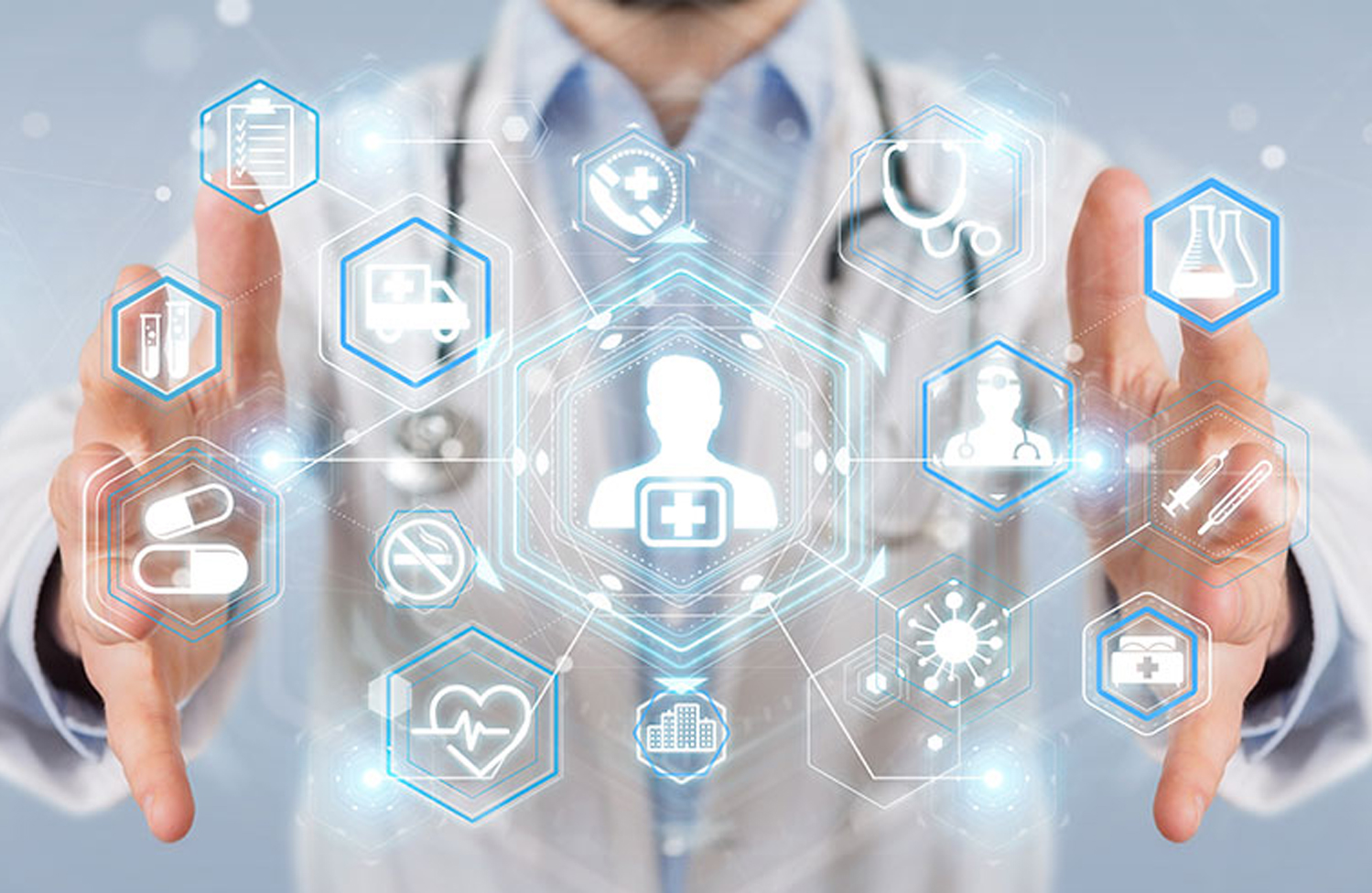 Over the course of the past half a decade or so, biotech stocks have managed to emerge as an excellent investment option for thousands of investors. If the words of market experts are to be believed then the sector is going to continue to throw up gems for the foreseeable future.
However, if one is to make the right picks then research ais key. One of the best ways of going about it is to make a list of some of the top biotech stocks to watch. Looking for news, corporate filings and other pivotal updates from companies is one place to start. After several key developments, here is a look at three biotechnology companies to take a closer look at before next year.
GT Biopharma Inc. (GTBP)
This company's stock made new 3 month highs on October 22. GT Biopharma (GTBP) announced that its solid tumor targeting TriKE killed a non-small cell lung cancer tumor cell. This is a major development news for the company's TriKE platform because the market potential for non-small lung cancer is big.
[BREAKING NEWS] GT Biopharma (GTBP) Announces Solid Tumor Targeting TriKe™ Kills Non-small Cell Lung Cancer (NSCLC) Tumor Cells
Non-small lung cancer accounts for 84% of all lung cancer diagnoses. Shareholders clearly felt this way, which may have been why GT Biopharma's stock shot up by more than 25%.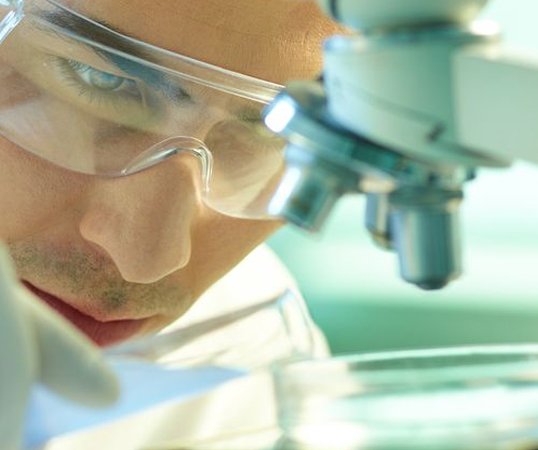 There could be another potential reason why stockholders are reacting this way to the recent news. Earlier in October, the company announced that the design of HIV-TriKE was able to successfully target the HIV-Env protein.
This would allow the company's TriKE technology to eliminate replicating HIV infected cells. Because of the success of TriKE with lung cancer cells, investors might feel that the company will be able to successfully destroy HIV cells. For more on GT Biopharma's novel treatment pipeline and progress, click here.
WHAT CURING CANCER & HIV COULD MEAN FOR THIS COMPANY, ITS INVESTORS & THE WORLD!
Kadmon Holdings (KDMN)
The first biotech stock to put into the watch list is that of Kadmon Holdings Inc (NYSE:KDMN), which made a major announcement yesterday. The company's lead product KD025, which is meant for the treatment of chronic graft-vs-host disease has managed to meet the primary endpoint. The findings were revealed from an interim analysis of the medicine.
Enrolment for the same had taken place around two months ago and it goes without saying that it is a significant development for the company. Patients who were administered 200 mg doses recorded an objective response rate of 64%, while those who had been administered 250 mg ones recorded 67% in the same metric.
The stock rose by as much as 23.40% in Tuesday's trading and made a new 52-week high of 3.74. The stock has gained over 63% so far in 2019.
WHAT CURING CANCER & HIV COULD MEAN FOR THIS COMPANY, ITS INVESTORS & THE WORLD!
Arcadia Biosciences (RKDA)
The other biotech stock that experienced an impressive rally is that of Arcadia Biosciences Inc (NASDAQ:RKDA). On November 12, Verdeca, a joint venture formed by Arcadia and Bioceres Crop Solutions Corp, made a significant announcement with regards to one of its products.
Verdeca announced that the National Commission for Agricultural and Forestry Biosafety, which is under the control of the Paraguayan Minister of Agriculture, has approved its HB4 soya beans.
The particular variant of soya beans can tolerate both herbicide and drought. The approval resulted in a rally in the Arcadia stock and it climbed by as much as 7%.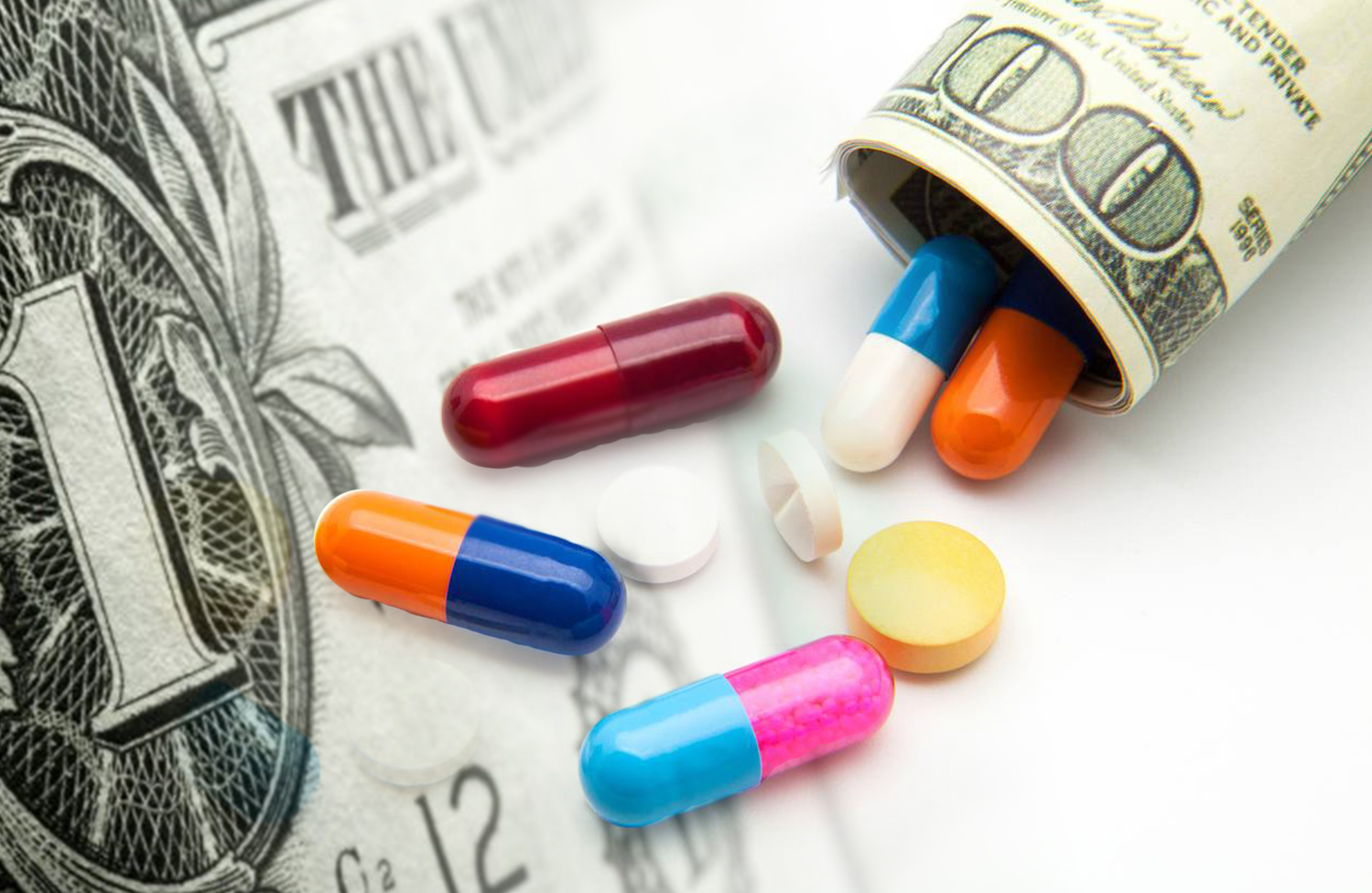 Pursuant to an agreement between Midam Ventures LLC and GT Biopharma (GTBP), Midam has been paid $100,000 for a period from October 1, 2019 to November 15, 2019. We may buy or sell additional shares of GT Biopharma (GTBP) in the open market at any time, including before, during or after the Website and Information, to provide public dissemination of favorable Information about GT Biopharma (GTBP). Click Here For Full Disclaimer.
These Biotech Stocks Have Grabbed Attention On Latest Sector Move
Biotech stocks have been on a good run over the past few weeks. Considering the sort of work that most companies have done over the past few years, novel treatments have been discovered. So, it's quite clear that there may still be plenty of opportunities waiting to be grabbed by investors
In order to do it some degree of success; one would need to watch the market closely. Many biotech stocks have made moves over the past weeks and here is a look at two of them that should be watched closely by investors.
Biotech Stocks To Watch: Sernova (SVA) (SEOVF) Garners Interest From Analysts
Echelon Wealth Partners analyst Douglas Loe thinks Sernova (TSX:SVA) (OTC:SEOVF) has massive upside [SOURCE]. Not only did the analyst give a $1 price target for the stock he also backed up his "Speculative Buy" rating with a clear explanation of the company's future prospects.
Sernova is conducting a Phase I/II non-randomized, unblinded, single-arm, company-sponsored trial to assess the safety and tolerability of islet transplantation into the company's patented Cell Pouch in participants with diabetes and hypoglycemia unawareness. 
Why This Could Be Important to Understand
The detection of fasting C-peptide in the bloodstream of its first patient, in addition to Sernova's recent announcement of glucose-stimulated C-peptide and other early efficacy indicators, demonstrate a normalizing response of the Cell Pouch therapeutic cells to the body's need for insulin production. This is an important step forward and "evidence of ongoing islet engraftment within the Cell Pouch," according to the company.
[See How The Sernova Cell Pouch Could Change Drug Delivery Forever]
Biotech Stocks To Watch: Navidea Biopharmaceuticals (NAVB) Jumps On NAV3-31's Data
The first one to consider in this regard is the Navidea Biopharmaceuticals Inc (NYSE:NAVB) stock, which has been on a tear this morning following a major announcement. This month, the company released highly positive interim data from the Phase 2B clinical study of its product NAV3-31. The product in question is meant for the treatment of active rheumatoid arthritis and the data revealed that it is effective.
As soon as the development hit the news wires, the Navidea stock soared significantly. In early morning trade, the stock rose by as much as 40% to emerge as one of the biggest gainers. It goes without saying that this is a track that should be tracked closely by investors over the coming days.
Biotech Stocks To Watch: Lexicon Pharmaceuticals (LXRX) Soars 190% in 2-Month
The other biotech stock that has been in the middle of a sustained rally for close to two months is that of Lexicon Pharmaceuticals, Inc. (NASDAQ:LXRX). Back in September, the company canceled a partnership with Sanofi by way of which it was going to produce the diabetic medicine Zynquista.
Due to the termination, the company is going to be paid a total of $260 million and the rights of the product in question are going to pass on to Lexicon as well. Since then the stock has been in an impressive run. In September alone, it rose by as much as 190% and it has carried on the momentum into October. It has gained 35% in October so far.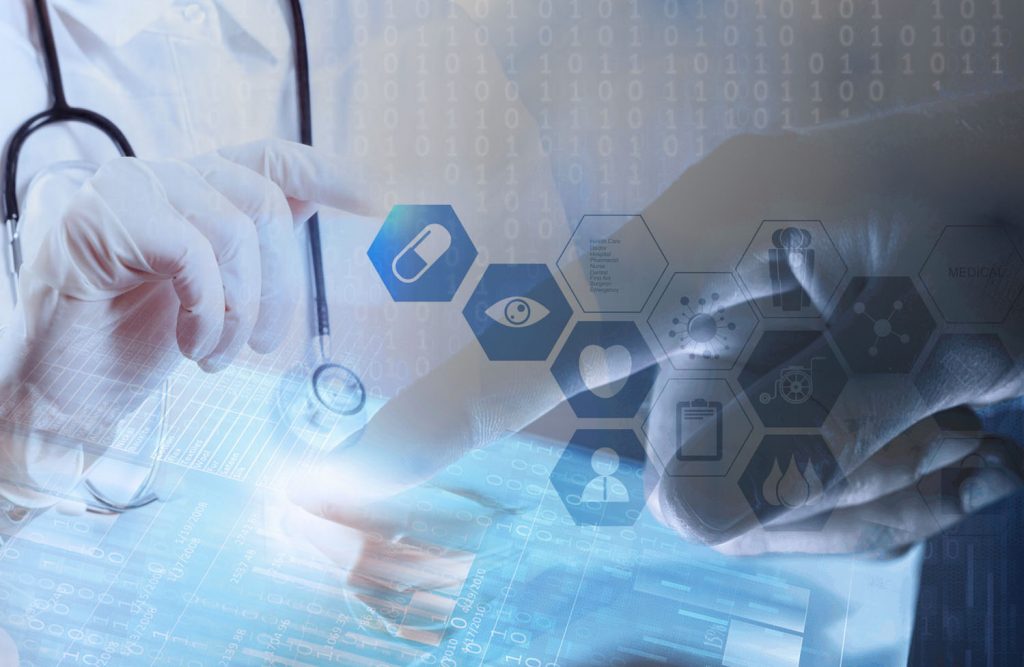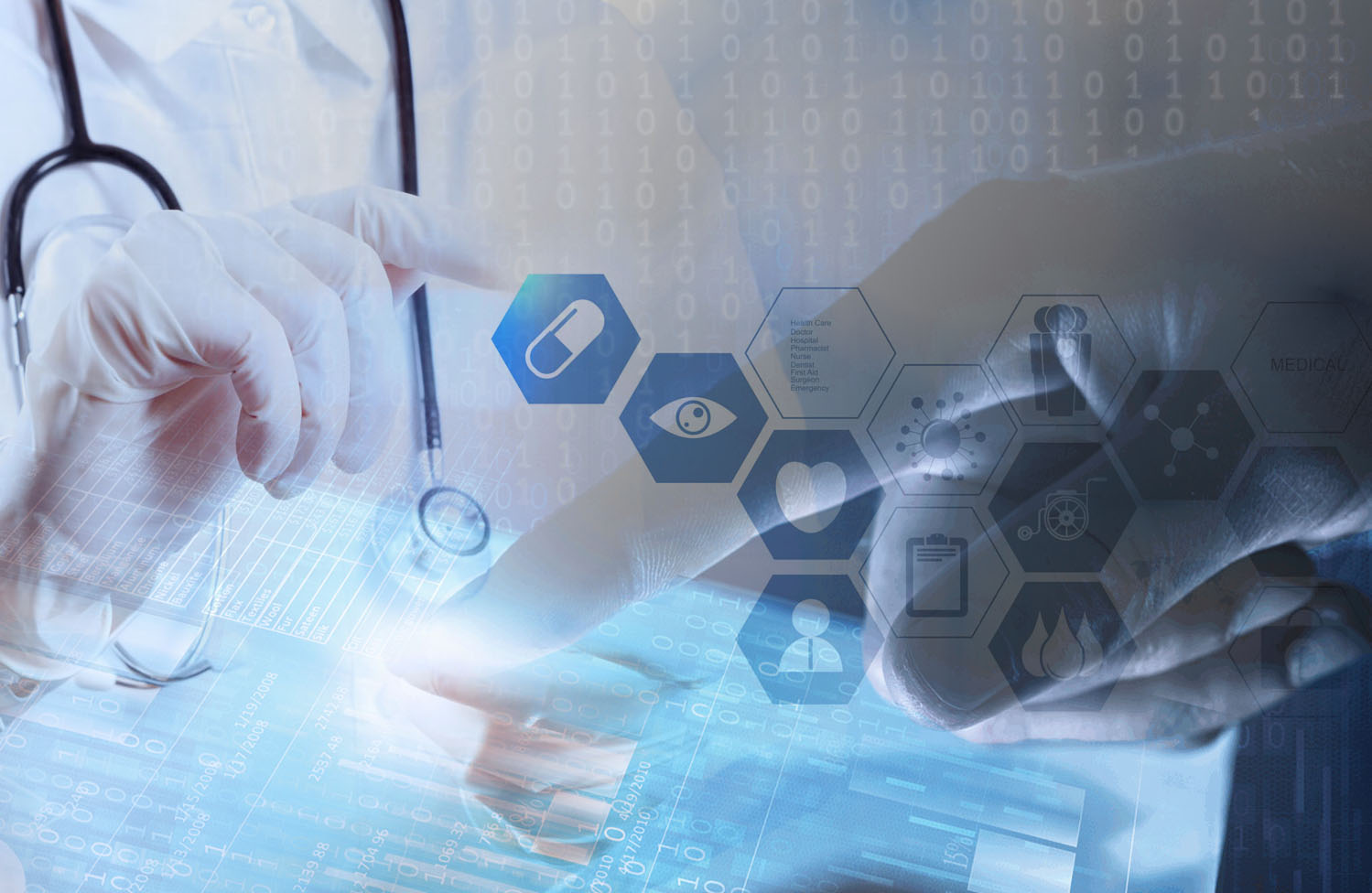 Disclaimer: Pursuant to an agreement between Midam Ventures LLC and Sernova (TSX:SVA) (OTC:SEOVF), Midam has been paid $350,000 for a period from September 23, 2019 to September 22, 2020. We may buy or sell additional shares of Sernova (TSX:SVA) (OTC:SEOVF) in the open market at any time, including before, during or after the Website and Information, to provide public dissemination of favorable Information about Sernova (TSX:SVA) (OTC:SEOVF). Click Here For Full Disclaimer.

Join Our Newsletter
Get stock alerts, news & trending stock alerts straight to your inbox!
We keep all user information pricate & promise to never spam.*
Search Stock Price (StockPrice.com)