Silver Lining To Silver Mining Stocks?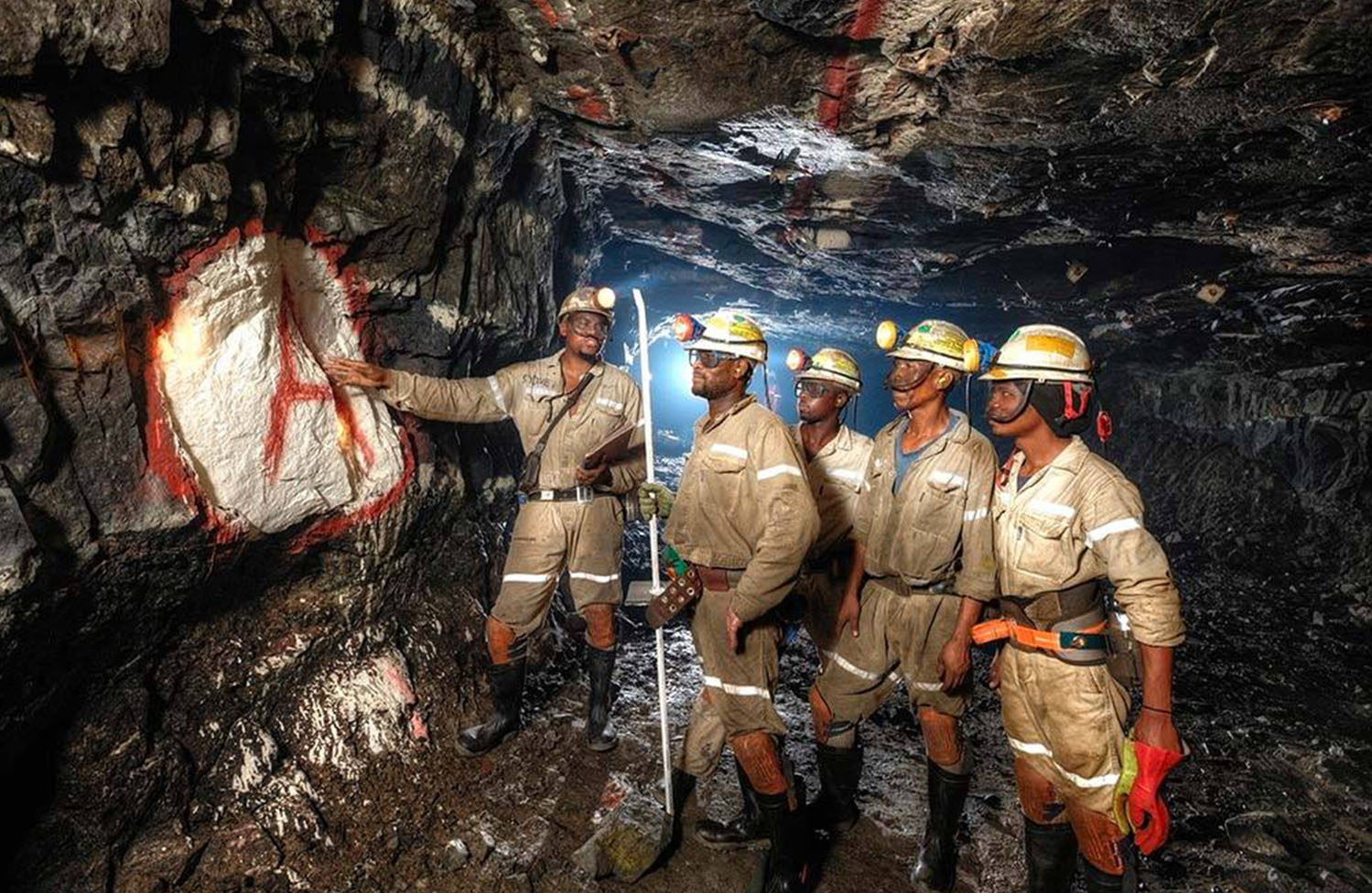 The price for silver has dropped 16% in the last year, troubled by trade war tensions and strengthening U.S. dollar. Additionally, the potential of the Fed rate hike has combatted the white metal. A growing economy gives the Federal Reserve reason to raise rates. It is a well-known fact that higher U.S. rates dent the appeal of silver as it does not offer interest. Consequently, an interest rate hike, which is likely at the FOMC meeting on Sep 25-26, is likely to drag down silver further.
So it may be a bit too early to write-off silver and silver-mining stocks. Despite the troubling price trends, silver's basic image looks relatively strong. Silver may end up bouncing back and following are the factors that can be instrumental in its turnaround.
Silver's unmatched fundamentals act as the base for many industrial products. Industrial demand primarily accounted for 60% of global silver consumption in 2017. The U.S. economy is expanding at its fastest pace in years and growing industrial activity will provide the much-needed boost for silver demand.
In addition, the demand for jewelry creation is expected to jump. Silver demand from the jewelry sector stakes claim to roughly one-fifth of total silver demand. For many fashion-conscious consumers, silver is more desirable than gold because of its color neutrality, which provides more versatility. Moreover, silver serves as a safe haven asset in times of uncertainty.
China will continue to be a major driver in the global silver market for years to come, fueled by continued industrial demand and silver mining activity. China is by far the largest consumer of silver globally, accounting for around 18% of global fabrication demand. In fact, China's robust demand for the metal makes it a major destination for imported silver products fabricated in the United States, Japan, and other countries.
The demand for silver continues to climb, especially with more uses in technology as the world creates more electric cars and robotics. The continual revolution in green technologies, helped by the strong growth of new energy vehicles and investment in solar photovoltaic energy, will be a major boon. To curb pollution, governments globally are providing financial incentives and imposing regulations that favor the development of electric and hybrid vehicles. Additionally, rising investment in solar energy applications will boost silver demand in the years to come.
Global silver mine production suffered a dip of 4.1% to 852.1 million ounces in 2017 – its second consecutive annual decline. There has also been a downward trend in silver scrap supply since 2011. The prospects of a dwindling supply loom large on the industry. This is due to the absence of a development of new projects, declining ore grades, and depleting reserves. A potential silver deficit will provide a strong ground for silver prices.
China To Restrict Rare Earth Supplies As A Retaliatory Measure: Reports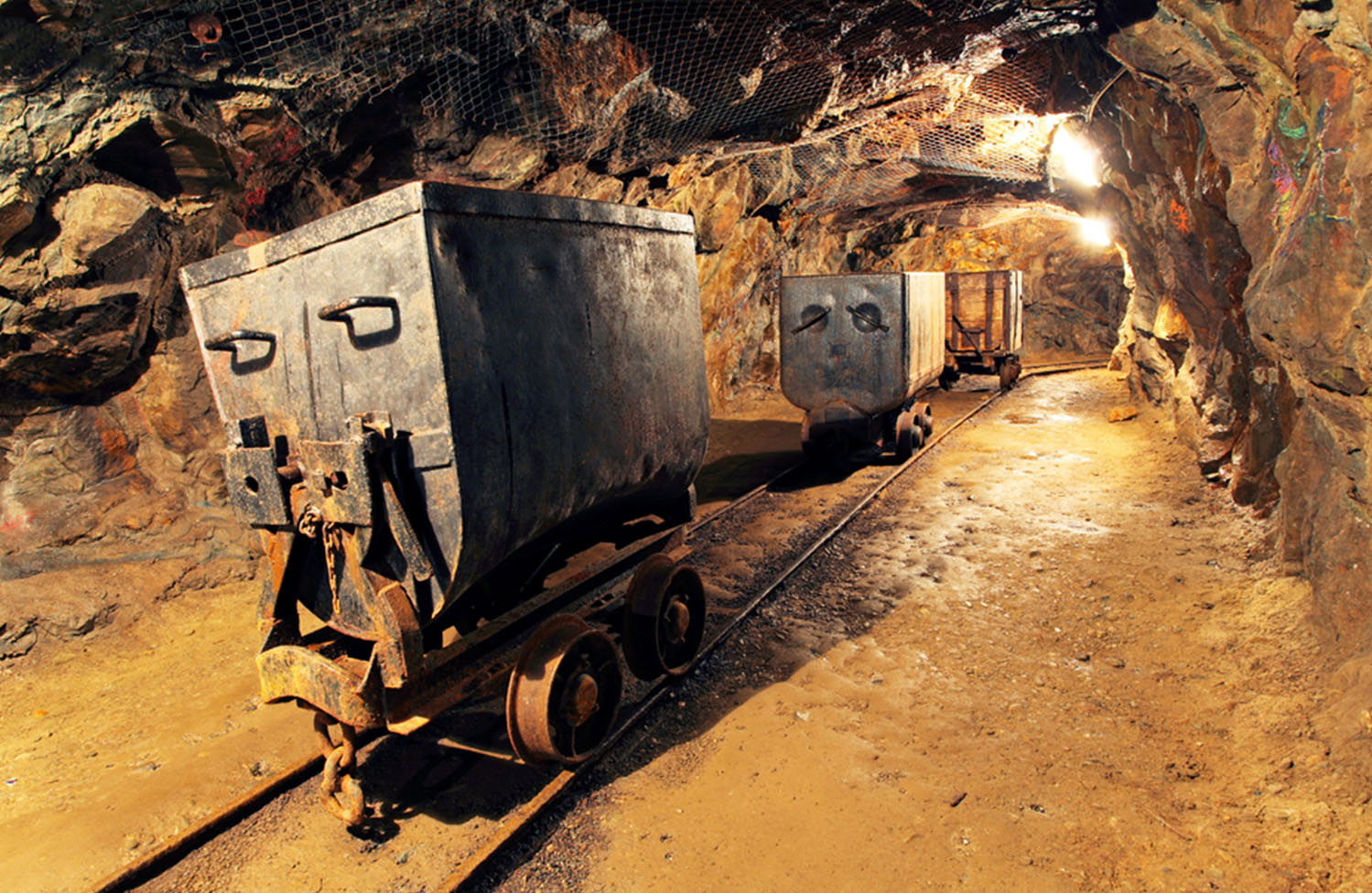 The trade war between the United States and China has been the biggest political, diplomatic and economic issue for months now and the whole affair has escalated over the past weeks.
U.S.-China Trade War
After the U.S. raised tariffs on $200 billion worth of Chinese goods, Beijing retaliated in kind. But a new crisis might be brewing. In a new development, an official in China stated that products which use rare earth materials from the country should not be used to stunt its development.
[Read More] Amazon Prime Just Got More Prime With Single-Day Shipping
Experts believe it is a threat that implies that Beijing could go after the U. S. and its multibillion-dollar tech industry as a retaliatory measure. China is one of the biggest producers of rare earth materials and dominates that industry completely.
Hiking Rate For Rare Earth Materials?
On the other hand, those materials are used extensively by tech companies in the U. S. in order to make products like mobile phones and computers. There has been some speculation about the possibility of China hiking rate of rare earth materials or stopping exporting it to the U. S. as a retaliatory measure after President Xi Jinping visited three mines last week.
The official in question was from the National Development and Reform Commission. He said, "What can I tell you is that if anyone were to use products that are made with the rare earth that we export to curb the development of China, then the people of [south Jiangxi province where rare earth are mined], as well as all the rest of the Chinese people, would be unhappy."
The editor of the Chinese newspaper Global Times had also tweeted that China is, in fact, considering such measures. However, experts believe that such a move would be a massive escalation and cause a dent in one of the world's biggest industries.
A global market strategist went on to state that most people have no idea about what China intends to do as a form of retaliation and are hence, latching on to random comments.
Gold Jumps To Multi-Month High On US-China Trade War Escalation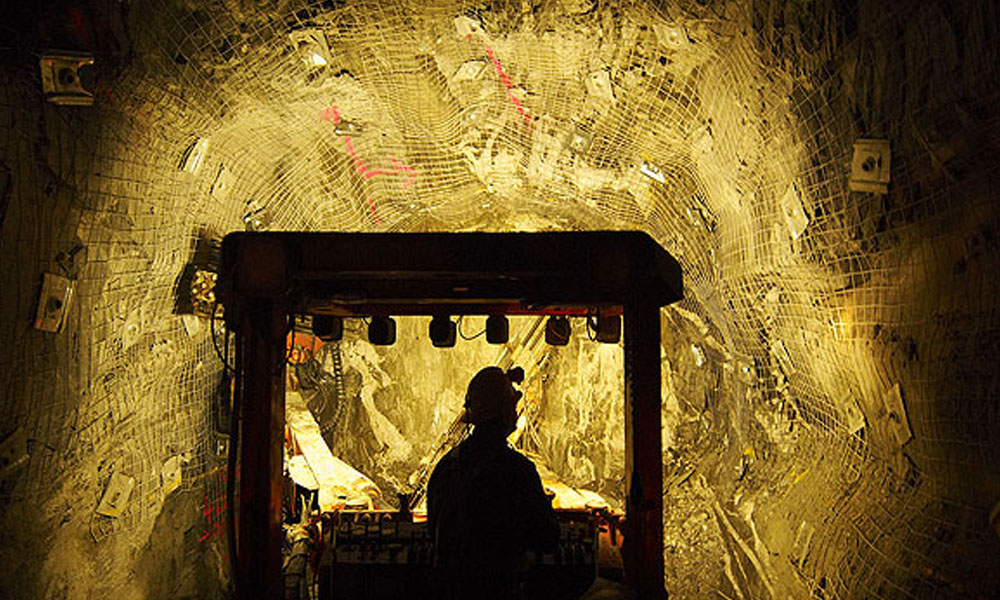 When there is too much volatility in the world of finance and investments, investors immediately rush towards safer assets in order to protect their capital. That is what seems to be happening at this point due to the turmoil in the global markets. It seems that investors are buying up gold in great volumes in order to safeguard their capital and that is evident from the rise in the price of the precious metal in recent days.
Gold Price Hits 2-Month High
On Monday, the price of gold rose by as much as 1.52% to $1,327 per ounce as investors looked for safer options amid a trade war that could be escalated further by the United States President Donald Trump.
Beijing retaliated with tariffs on $60 billion worth of American goods after the U. S. hiked tariffs on $200 billion worth of Chinese goods and there is no end in sight at the moment.
In addition to that, there are now genuine worries that China could blacklist some American companies from operating in the country and that has spooked markets further. The stock markets in both countries have been on a downward spiral and that has spilled over into the global markets as well, which is why the rally in the gold price is not particularly surprising.
The rise in gold had started off as early as Friday when the price rose by 0.9% and pushed the price up to $1317 per ounce. Stephen Innes from the asset management firm SPI stated that investors are going for safe haven investments.
"We are seeing a lot of traditional safe-haven hedging coming back to the fray."
SPDR Gold Shares, which is the world's biggest gold exchange-traded fund and it backed by actual physical gold, rose to a value of $31.5 billion last week. The total gold now held by the fund has risen to 743.2 tons. 
Reviving The Lost Interest In The Gold Mines: McEwen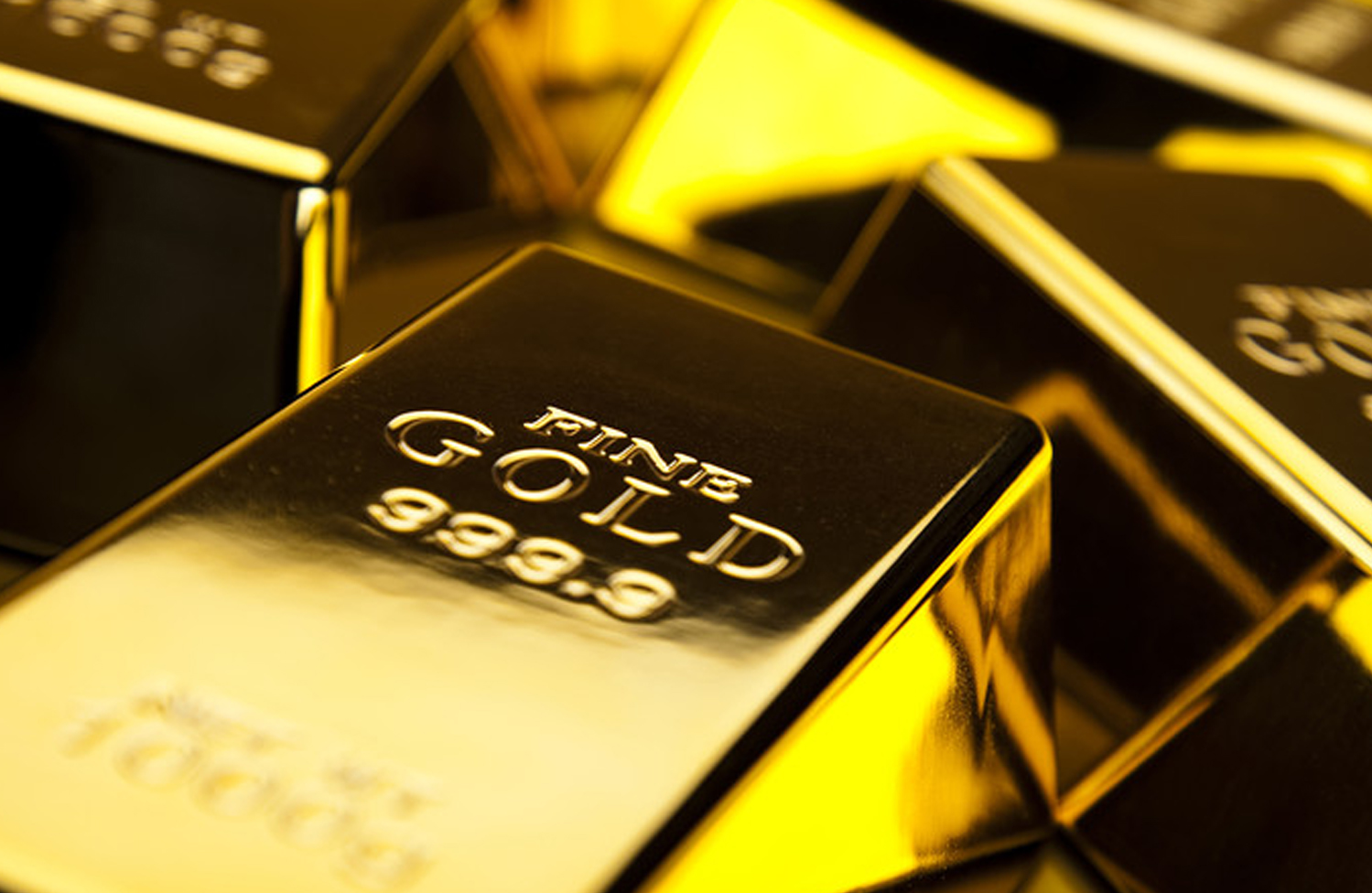 From the viewpoint of a mining executive, a loss in interest in gold mines is being assessed. After dabbling in other activities in the mining sector, firms and companies must switch back to their core activity of finding new gold mines. What could this mean for mining stocks?
Rob McEwen, CEO and Chairman of McEwen Mining (MUX) says, the first few months of the year has brought and encouraged the attention and interest of the investors in the mining of precious metals sector. But, now it is extremely important to bring up some new discoveries and execute some exploration plans in order to give consistency to the investors' attention.
New Opportunity For Mining Stocks?
He remarks that a new zeal is required to bring enthusiasm to the investors. The current market is in need of some extraordinary news. He even said that there is no lack of money in this sector and that investors just need to work upon it and create shareholder values.
Chairman McEwen commented as the prices of the gold is consistently falling since3-4 months causing damage to the mining sector. Companies like June Gold Futures and VanEck Vectors Gold Minors ETF last traded at $1,273.50/ounce, and $20.92/share respectively and the former went down 0.32% while the latter faced 0.29% fall on the day.
According to McEwen, a few companies are working in this direction to revive the interest in these mines. These companies are Kirkland Lake Gold (its record production) & Great Bear Resources (its active program of exploration) are mentioned by him in this regard.
McEwen, as per his plans, is heading for extensive drilling plans in North America. He introduced that his company is going to invest $17 million at Black Fox Property's (North Ontario) exploration plans and $5 million at Gold Bar Mine (Nevada).
McEwen believes that such resources are full of potential and can create peerless mines in the world.
McEwen planned for the aforementioned two plans as the world saw a degradation in the production at Gold Bar due to massive snowfall at Nevada. And also, the production at Black Fox was affected as the contactor-run crushing plant was shut down for 6 weeks in February.
Growth Is The Focus
But McEwen is definite to complete its target no matter what. He said the company will fulfill its 2019 target of gold production of 205,000 ounces. In the first 3 months of 2019, he claimed the gold production of 36,166 ounces. This is 18% more than the gold production in the first 3 months of 2018.
McEwen gave a positive statement saying that price and the interest of investor will be gained back soon once the gold mines receive adequate attention. He says that the mining sector is facing a lacuna of sentiments of investors.
He even said that the importance of gold mines could be seen as unlike investors, Central Bank is showing stability in hiking the bank's gold reserve and continuing to see it as an international currency. So, it is still important for those investors who are seeking protection for their investments.
Search Stock Price (StockPrice.com)