Tech Continues To Shake Up The Market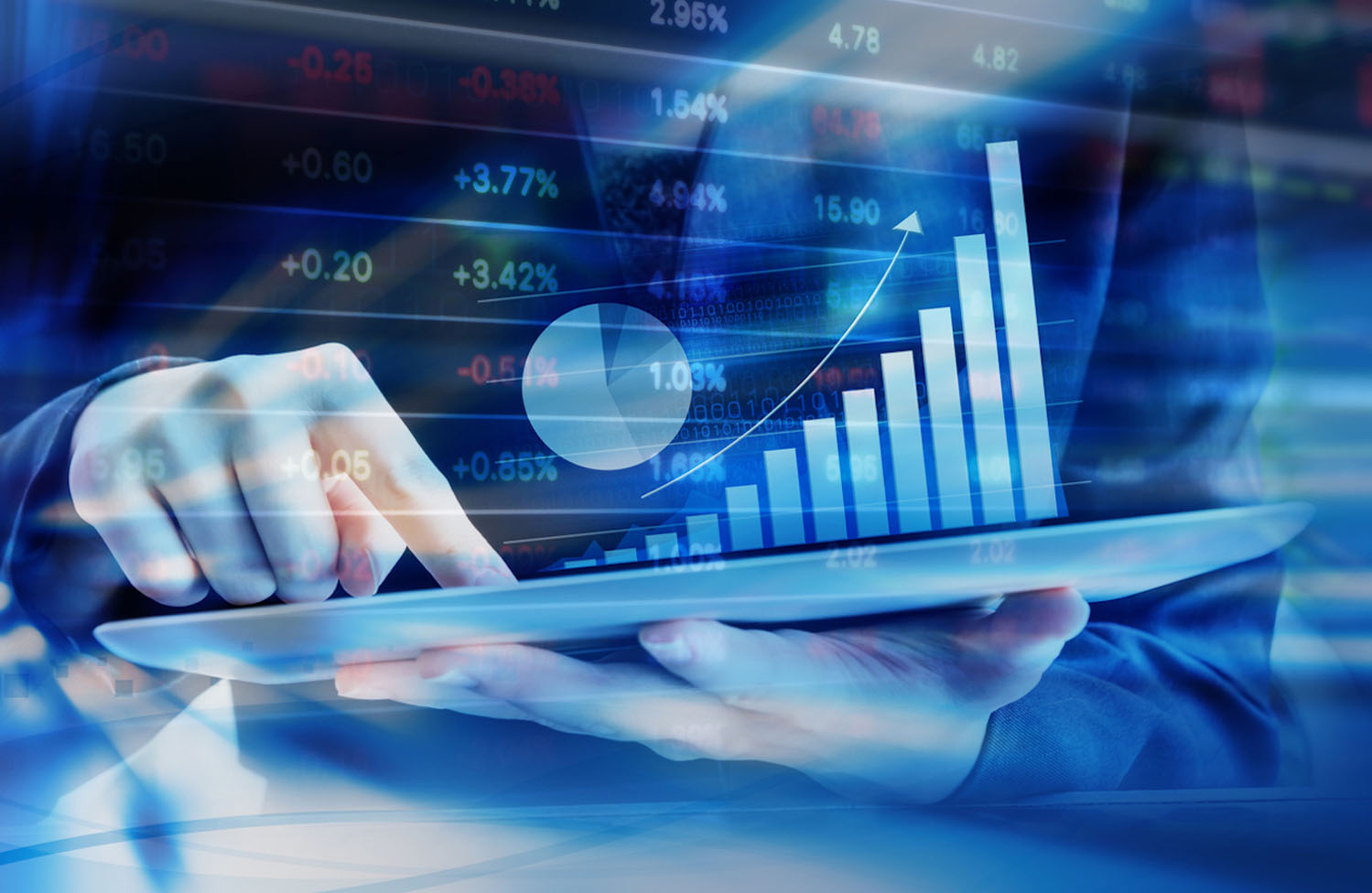 If it didn't do anything else, the latest move to shake up the market may have actually brought a bit of market turmoil with the old lineup of S&P 500 industry sectors. A major goal was to break up the information technology sector, which had ballooned in value to represent roughly 26% of the capitalization-weighted S&P 500 Index (SPX).
The old telecom sector has been renamed communications services, boosted by 23 stocks with a combined market cap of nearly $3 trillion, based on reports by CNBC and The Wall Street Journal. Of these 23 stocks, six were formerly in information technology, and 16 were in consumer discretionary, according to an earlier CNBC report. Most notable among the new communications services stocks are FAANG members Facebook Inc. (FB), Netflix Inc. (NFLX) and Google parent Alphabet Inc. (GOOGL).
5 Ways The Tech Shuffle Is Creating Market Turmoil
ETF Overhaul
Alphabet and Facebook had represented roughly 15.6% of the value of technology sector ETFs, and now will exert even greater influence on the new communications services sector, per CNBC, which estimates that these two stocks will represent about 45% of the latter's value. Meanwhile, Apple Inc. (AAPL) will increase to almost 20% of the tech sector's value.
Are There Any Defensive Plays Left?
The old telecom sector had been a strong defensive play for investors, but the new communications sector is tech-heavy, with a dividend yield that is dramatically lower and a valuation that is grossly higher, as explained below. Neena Mishra of Zacks said this, on CNBC: "The telecom sector is traditionally seen as a defensive sector and a value play. The revamped communications services sector will be seen as a cyclical sector with much stronger growth prospects."
Overweight Tech?
As noted above, Facebook and Alphabet represent about 45% of the new communications services sector. Meanwhile, the two biggest stocks in the revamped tech sector, Apple and Microsoft Corp. (MSFT), combine for only about 30% of its value. Based on the 10 largest stocks in each sector, communications is more concentrated than either technology or consumer discretionary.
Overall, the new communications sector will be 52% tech stocks, 28% consumer discretionary, and just 20% telecom. Interestingly, the 61% proportion of growth stocks in communications services is greater than their 47% share of the post-adjustment tech sector, and the forward P/E is leaping from 11 times earnings for the old telecom sector to 28 times earnings for communications services, per research by State Street and CFRA cited by CNBC.
Lower Dividend Yields
The previous telecom sector led the S&P 500 with a robust 5.4% dividend yield. The revamped communications sector sees that plummet to 1.7%, below the 1.9% yield for the entire S&P 500.
Big Tech Still Rules
The reworking reduces the weight of the technology sector from 26% to 20% of the S&P 500, leaving it still the biggest sector. Also, the reclassification game does not change the fact that the five biggest S&P 500 stocks, all members of the FAAMG group, still account for about 15.6% of the value of the entire index.
Netflix (NFLX) Stock Price Falls After Lower Subs; What Next For Tech Stocks?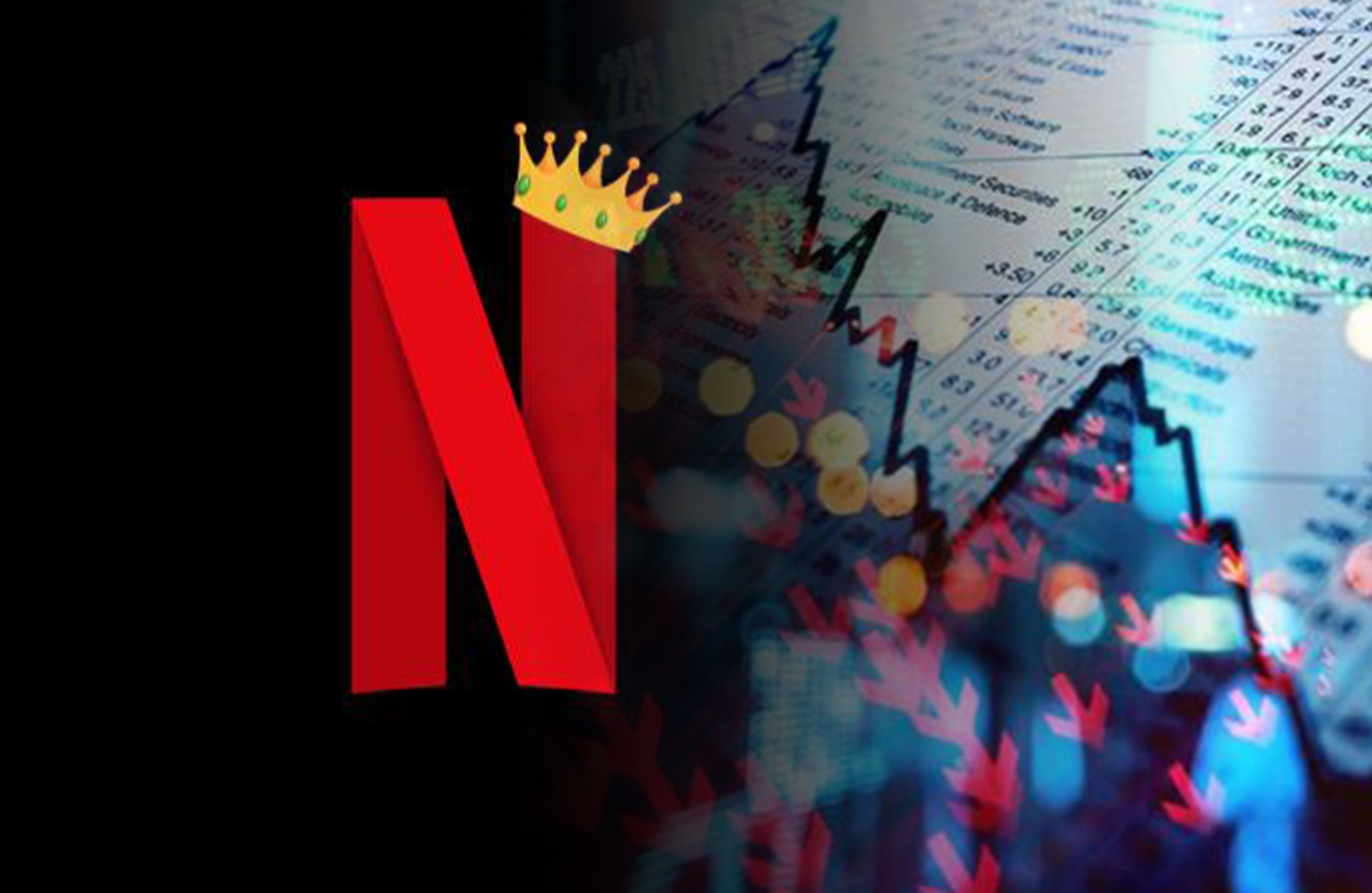 The streaming leader, Netflix (NFLX) seems to have taken a hit where the subscriber additions are considered. This would be the second time over the last nine quarters that the company has failed to miss on the additions of subscribers by a massive figure of 2.3 million.
Netflix reported for its previous quarter an increase in its revenue by 26% along with an EPS of $0.60. Yet the US subscribers saw a decline by 130,000. Combined with the company's low profitability and negative cash flows, the stocks of the company may seem to be overvalued. But considering the spending that is being done across the tech sector, this decline may appear a more short term issue. This being said, other technology stocks have been increasing corporate footprints of their own.
Tech Stocks That Could Benefit From The Boom In New Streaming Stocks
The "Netflix and Chill" mentality of the new generation of viewers may have created an opportunity for certain niche sectors. One of these niche's is on-demand delivery stocks. Amazon and Uber have entered the space with a significant focus on timeliness. However, as Uber puts it, UberEats may be the loss leader for the company due to the infrastructure. Furthermore, Amazon may be more insulated due to the sheer size of its core business.
This being said, it's vital to look at companies that may be smaller, more nimble, and streamlined for potential profitability. In this regard, ParcelPal (PTNYF) (PKG) has been a company that we've discussed numerous times in the past. The company targets on-demand delivery of pretty much anything. But what has set it apart from the UberEats and Postmates of the world is their direct integration of cannabis.
Something that is beginning to set ParcelPal (PTNYF) (PKG) apart from its immediate competition is its diversification strategy. Not only is the company working with the likes of Amazon, but it is also entering into key verticals that are seeing an increase in rapid demand. Right now, ParcelPal (PTNYF) (PKG) has built relationships with businesses in both alcohol and cannabis.
We don't have to go into the deep details of these booming industries, but it is vital to understand that the evolution from brick-and-mortar to on-demand delivery could be setting the stage for a major economic boom.
While consumers are becoming more comfortable with using smartphones and computers to buy groceries, they are also increasingly using the same technology to help them skip trips to the liquor store, according to data from the e-commerce analytics firm, Slice Intelligence. Netflix and Chill just got an upgrade!
What Does The Future Of Netflix Hold?
Market saturation has become quite a concern for investors. With the current 60.1 million subscribers as compared to the year-ago quarter figure of 55.7 million, it sure is an improvement. However, as per the targets of 60 million to 90 million, as claimed by the company's CEO Reed Hastings, Netflix barely managed to reach the lower range.
In May, the company implemented a price rise by 18% from US$10.99 to US$12.99 and did not lose much of its customers which is an impressive feat. What also needs to keep in mind is that the previous quarter was relatively light. This is even with blockbuster shows like Stranger Things dropping towards the end of the quarter.
Bigger Costs Could Be Coming; Lower Netflix Stock Price To Follow?
The company also has huge marketing costs it plans to undertake in the later part of 2019. If history serves right then it could bring in enormous subscribers. Previous quarter had seen only a slight increase than a year ago in the marketing expenditure. As compared to quarter including March, the marketing spends actually went down by $13 million.
[FREE REPORT] What Does On-Demand Tech Present To Tech Stock Investors?
Among other worries, content leaving the platform and the rising competition has left the investors anxious. Netflix is losing its most-watched show "The Office" to Comcast. In addition, its second most-watched "Friends" is lost to AT&T. This is happening all while Disney will be taking back its movies – all of which would happen after next year. However, Disney, AT&T, and Comcast are yet to announce their own upcoming streaming services.
It may make it unlikely that consumers are shifting to these platforms. The miss on subscriber additions could be credited to the steep 18% price increase by the company. The light content and marketing also played its part in subscriber additions. The future does not actually seem bleak for the company.
Blackberry Stock Price Corrects 23% In A Month, A Value Buy?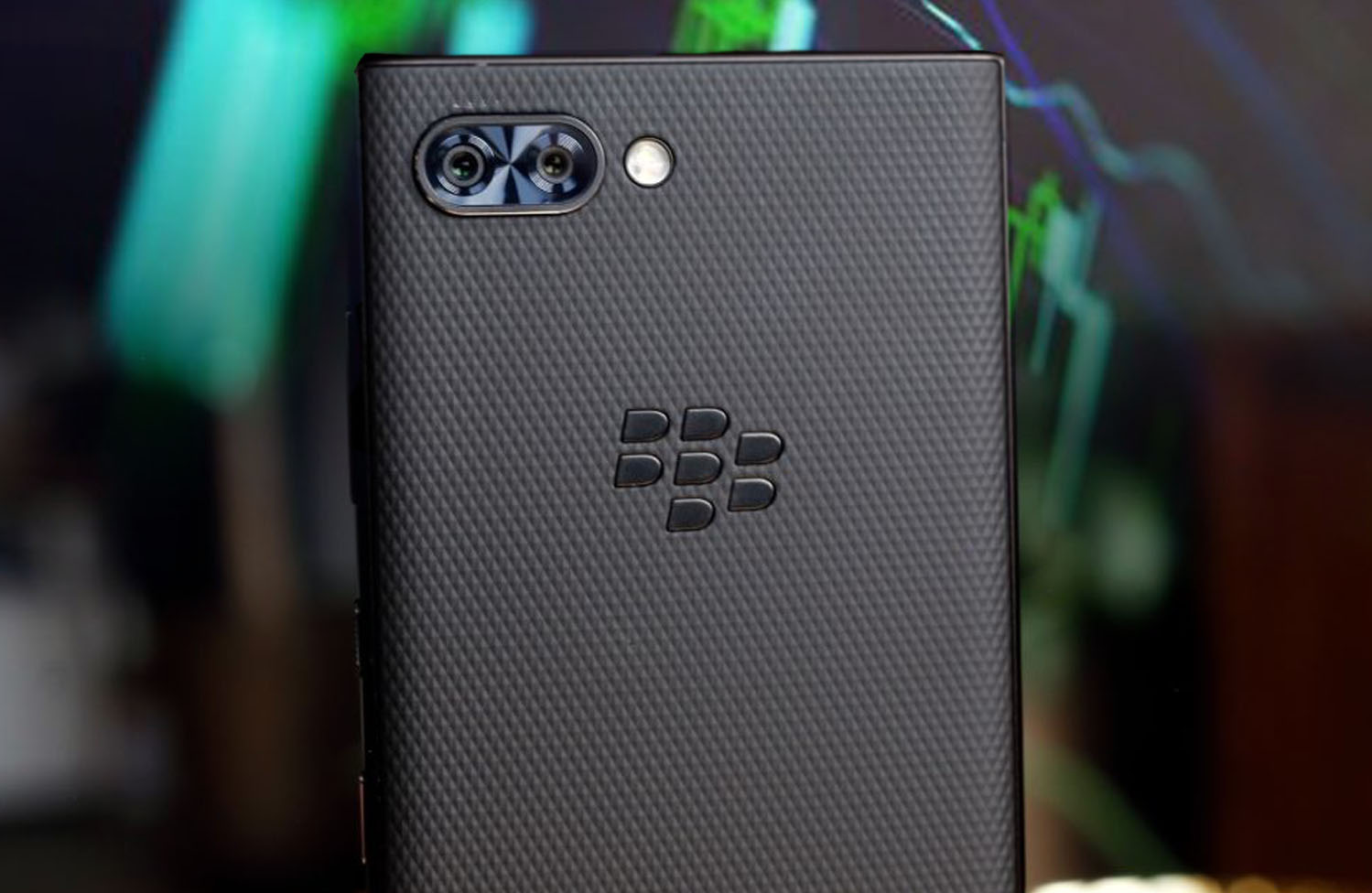 There was a time when BlackBerry Limited (BB) used to be one of the leaders of the telecommunication industry by virtue of its smartphones. However, the company's glory days are well in the past and the stock declined by more than 15% recently after it released its results for Q1 2019. The stock is now trading less than $8 but at the same time, it is important to note that the company has managed to deliver as far as its top-line figures are concerned.
Poor Earnings Lower Blackberry Stock Price
The software and services division is now the company's most important division. It has emerged as the biggest revenue generator for the Canadian company. Overall sales for Blackberry rose 16% year over year in the latest reported quarter.
Special Report | On-Demand Tech Companies Hit Billion-Dollar Valuations; Here's How Investors Can Capitalize In The Market
However, in the software and services, it was a far more pleasing picture. Its GAAP revenues rose 27% year over year. The company seems to be on the right track in terms of its plan to turn around. But the market doesn't seem to take a fancy to it. The reasons behind this might have something to do with allegations made by certain parties.
They say that the company uses non-GAAP methods to report earnings. If there is any kind of accounting cloud over a company, growth may be far away.
Where Does This Leave Blackberry Stock Price?
However, Blackberry has been quick to defend itself against these allegations. Financial disclosures of the company are fully SEC compliant. It remains to be seen whether the SEC takes an interest in the matter.
This problem has been the biggest reason behind the underperformance of Blackberry stock price. That's despite the company's decent performance. The acquisition of machine learning company Cyclane is also a positive development. But it remains to be seen how it affects Blackberry's future growth.
Uber Technologies (UBER) Stock Price Hits $45 Mark Again; Are Delivery Stocks Set To Fly?
Uber Technologies (UBER) stock price hit its IPO level of $45 again. Since its IPO, this becomes the fourth time that the company has hit its $45 mark. Each time it has been a real challenge for the company to rise above the IPO price.
Uber has made its name through its market dominance however it's growth continues to be slow-paced and also has continuous losses, making Uber less attractive to many. However, the thing that Uber has done is bring more attention to the on-demand and delivery stock arena.
Special Delivery: Small-Cap Delivery Stocks Are Gaining Ground In Cannabis
Driven Deliveries Inc. (OTC: DRVD) is one of the only publicly traded cannabis delivery service operating in the United States. Now that's what we call first-mover advantage. Driven Deliveries provides on-demand marijuana delivery in select cities where allowed by law. The service provides the legal cannabis consumer the ability to purchase and receive their marijuana in a fast and convenient manner.
>>Read More>> Two Massive Growth Industries, One Choice for Investors
Consumers are growing increasingly lazy with most of all purchases from retail to food shopping being done online. And now you can add weed to that list. Driven Deliveries (OTC: DRVD) is quickly gaining steam in legal US markets as the new delivery option for customers is resulting in increased revenue and transactions for dispensaries.
Food delivery apps and services such as GrubHub and Uber Eats have already expanded revenue generated in the food-service industry by 22% or more. Consumers love getting what they want without having to leave their house to get it, plain and simple.
In Spite Of Being A Broken IPO, Still Worth An Investment
Cannabis is just one small niche expanding into the on-demand technology market. Uber has always managed to capture the headlines. This week it did that by launching itself in the sixth German city, Hamburg. The company further has plans to acquire Postmates which gives UberEats a heavy competition provided the price is right.
McDonald's exclusivity with Uber also came to an end this year with the former getting into a contract with DoorDash. The company is set to report its financial results for Q2 on August 8. Uber had given accounts of its earlier performance through the prospectus issued during the IPO.
UBER stock price has been trading at $40 range since June. But, the figure is likely to change in the coming future for better. Uber has been able to disrupt various markets like those of food delivery, personal mobility, and freight logistics. In Q1 results, the company had reported 93 million monthly active platform consumers.
The revenue of the company has been on a slow rise especially on a net basis. The company sends a major portion of the money received to its drivers to keep them encouraged and active. This is a move that is not going away anytime soon. The deep deficits could also prove to be advantageous for the company.
Even though Uber looks like a broken IPO, it still leads in its industry. The concerns with the valuation persist still for good reasons. Uber continues to ride at a market cap which is five times the current year's revenue. But, one would have to wait till 2025 to see a positive earning in the growing market.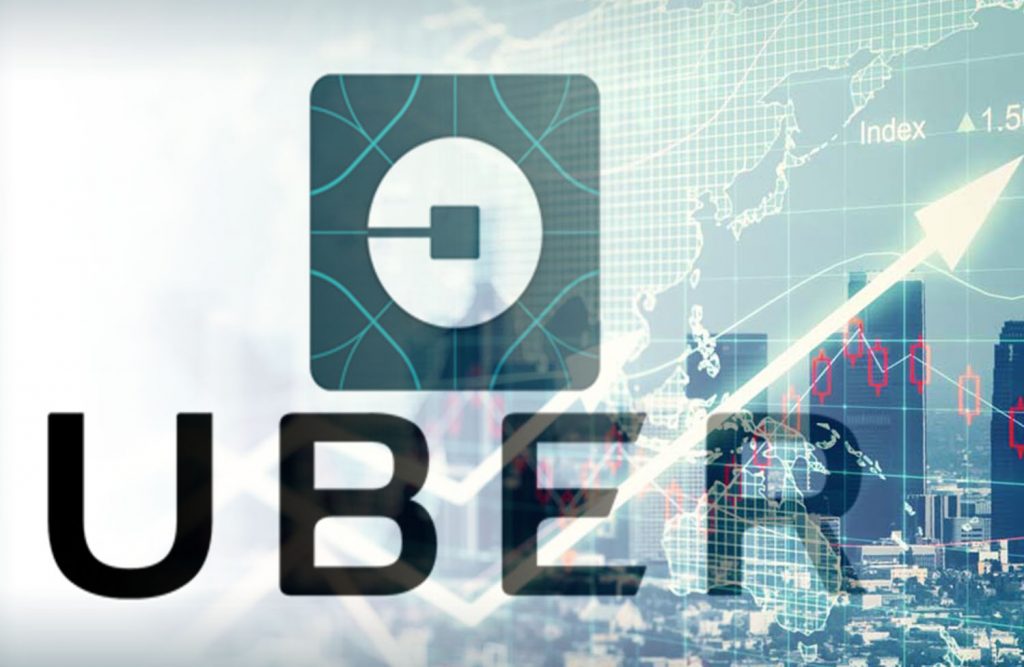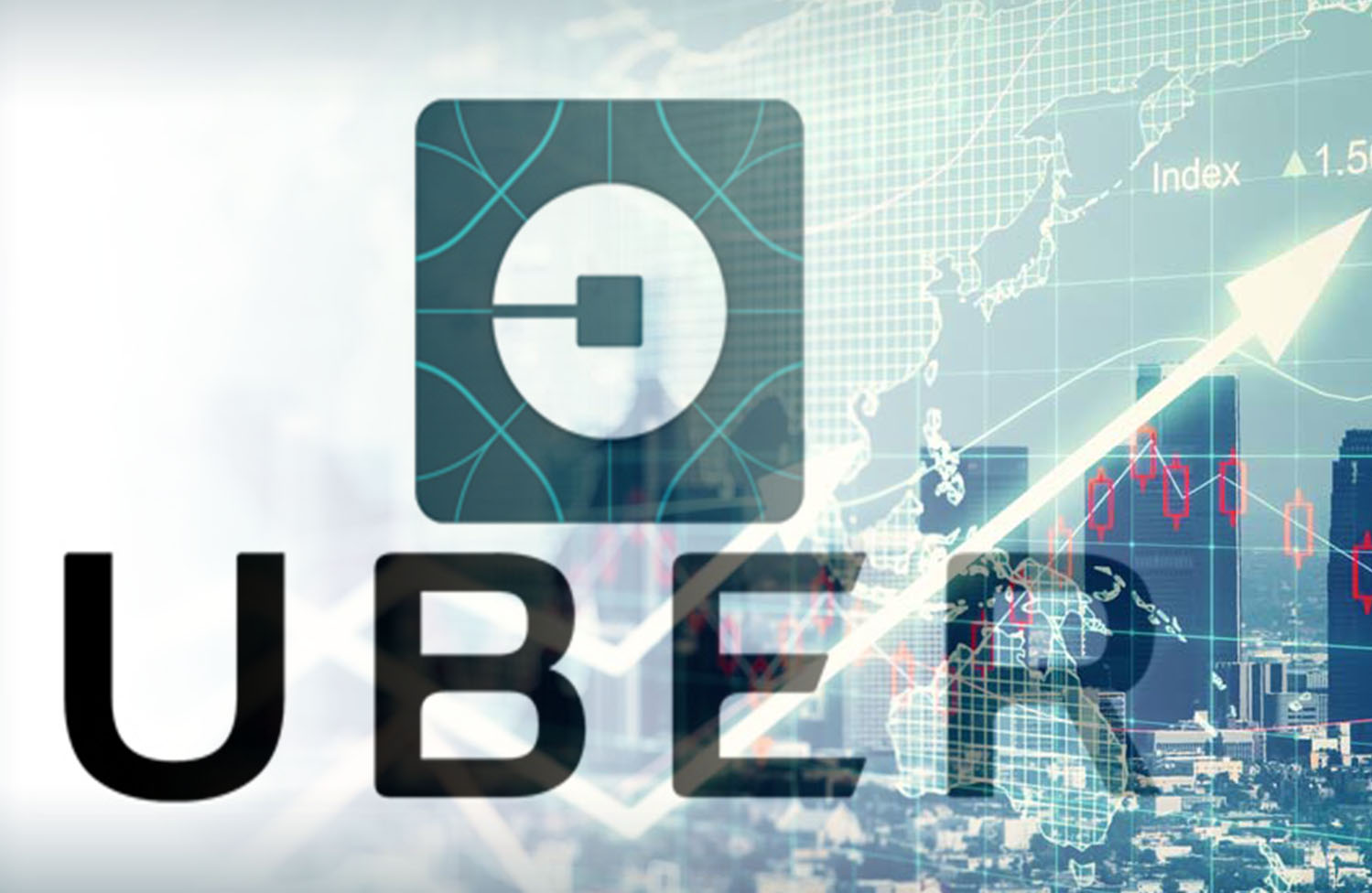 Search Stock Price (StockPrice.com)