The biotech sector has been one of the highest growth sectors for many years now and seen a lot of winning stocks. Consequently, many investors have managed to make a lot of money through intelligent investments in biotech stocks.
However, when investors are looking to invest in the sector, they should do their own research and then come to conclusions with regards to stocks that could prove to be good investments. One needs to watch the market closely and keep track of the latest developments as well. Here is a look at two biotech stocks that are worth considering at this point in time.
Paratek Pharmaceuticals Soars 32% on New Contract
The first biotech stock which is in the news yesterday is that of Paratek Pharmaceuticals Inc (NASDAQ:PRTK), which went on a highly impressive rally this morning. The rally commenced after the company announced the signing of a 5-year contract to support the manufacturing NUZYRA (omadacycline) from BARDA.
Read More
The contract in question has the option to extend and BARDA will provide funds to the tune of $59 million for the development of NUZRYA. In addition to that, BARDA is also going to purchase the first 2500 courses. According to the terms of the contract, the company could earn around $77 million in PMR commitments as well as $20 million in manufacturing needs. The stock rallied by as much as 32.20% in yesterday's trading session. To close the week, Wedbush also increased its price target to $11 from $9 and maintained an outperform rating for PRTK stock.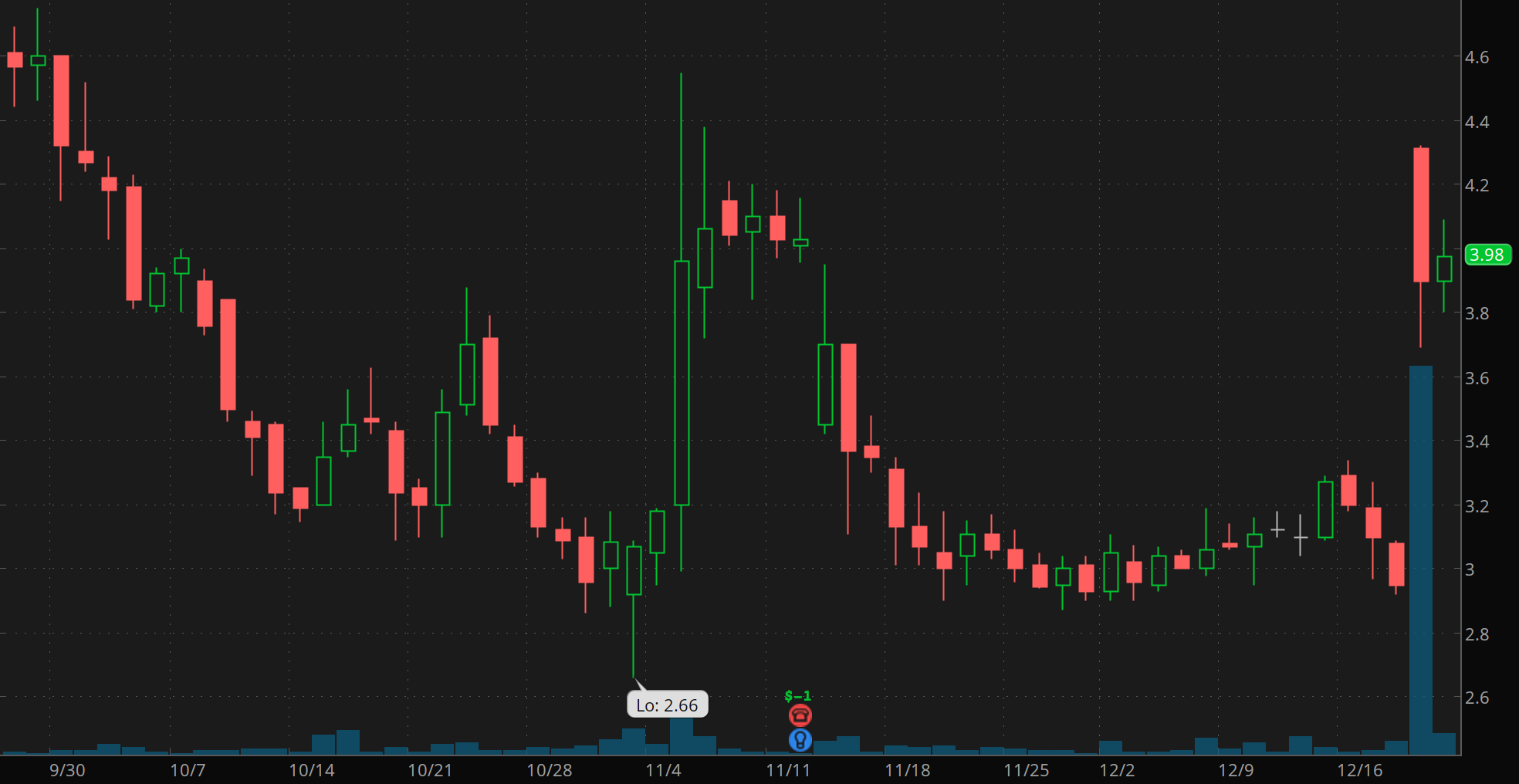 Catalyst Biosciences Flies 65% on Collaboration and Licensing Agreement
The other biotech company that has come into focus today is the Catalyst Biosciences Inc (NASDAQ:CBIO), which rallied by as much as 65% to $7.91 in Thursday's trading session. The company announced today that it has signed a collaboration and licensing agreement with Biogen, by way of which it is going to develop the C3 protease inhibitor CB 2782.
Biogen will provide the funds for the process while manufacturing will be managed by Catalyst. The company will be paid $15 million straightaway and also stands to earn $340 million in royalties and for meeting certain targets.