We owe you a BIG congratulations. The whole point of StockPrice.com is to bring you important information, first. Sure we send emails out every day on top trending articles and news but we also bring periodic reports on certain companies.

Earlier this year we brought you a full report on a company, PharmaCyte Biotech (PMCB).

Since that report, we've watched as PharmaCyte evolved into what it has become today: a biotech powerhouse on the verge of presenting its treatment to the FDA!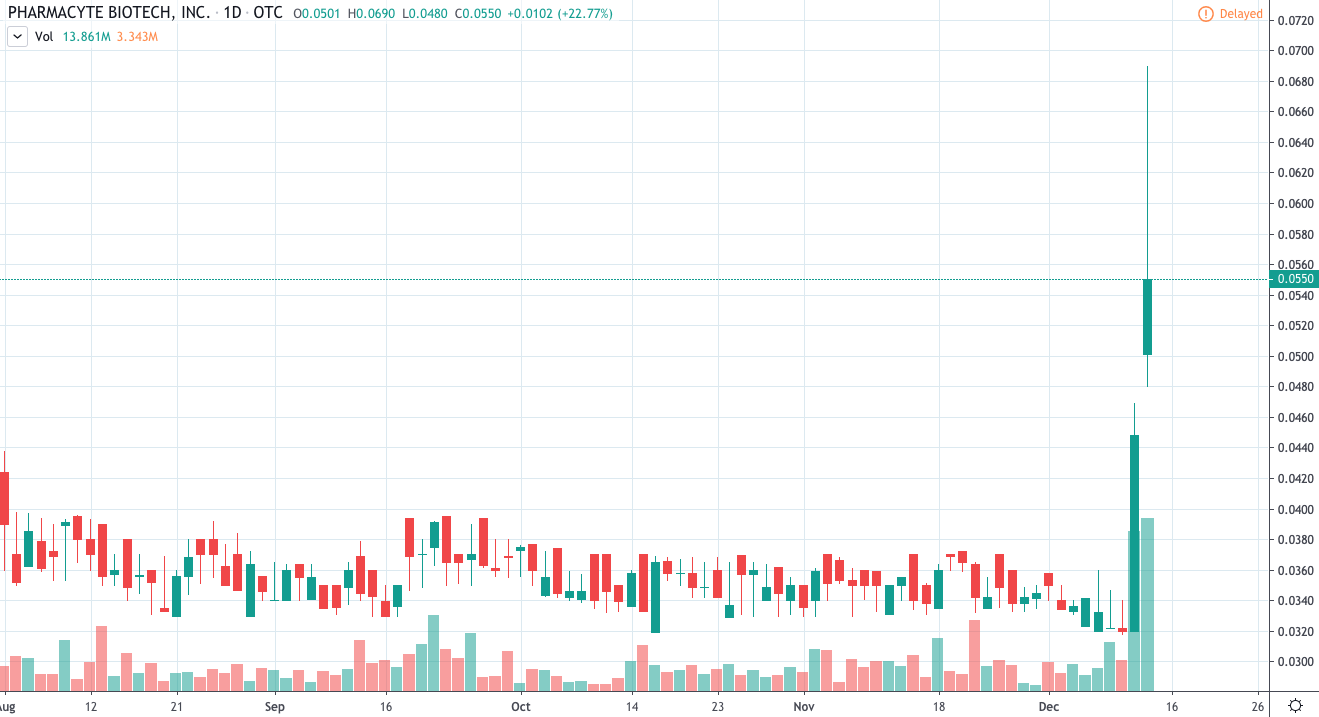 Stock Price Subscribers Saw The Full PMCB 90%+ Breakout From August – December; Congratulations! Click Here to Read Our Original Report

This is a great thing for subscribers and we've got more featured reports coming! How do you get these reports first?

STEP 1: Make Sure Our Email Address Is In Your Whitelist Address Book So Nothing Gets Lost In Spam

STEP 2:Take Out Your Cell Phone And Text "STOCKPRICE" to 63566. Even If You Miss An Email, We Send Out Updates Directly To Your Cell Phone In Real Time

Again, congratulations to everyone and make sure you stay tuned for our next Stock Price Exclusive Report!

---
Pursuant to an agreement between MIDAM VENTURES, LLC and Complete Investment And Management LLC, a Non-affiliate Third Party, Midam was hired for a period from 07/09/2019 – 8/09/2019 to publicly disseminate information about PharmaCyte Biotech including on the Website and other media including Facebook and Twitter. We were paid $150,000 (CASH) for & were paid "0" shares of restricted common shares. We were paid an additional $150,000 (CASH) BY Complete Investment And Management LLC, a Non-affiliate Third Party, AND HAVE EXTENDED coverage for a period from 8/12/2019 – 10/15/2019. We were paid an additional $150,000 (CASH) BY Complete Investment And Management LLC, a Non-affiliate Third Party, AND HAVE EXTENDED coverage for a period from 10/16/2019 – 11/15/2019.We may buy or sell additional shares of PharmaCyte Biotech in the open market at any time, including before, during or after the Website and Information, provide public dissemination of favorable Information. FULL DISCLAIMER HERE