One of the sectors that has consistently provided excellent potential over the years is the biotechnology sector. There are very few other industries that are as pivotal as this. New treatments and drug therapies are litterally life changing. In fact, as we've seen with many novel drugs when a new treatment hits the masses, it can have a dramatic impact on other industries as well.
However, an investor needs to do his research and keep an eye on the latest movements in order to stay ahead of the curve. Understanding what to look for when putting together a list of biotech stocks to watch is important. The FDA is a big catalyst for many drug companies.
So are things like phase trials that can be a proving ground for numerous would-be commercialized drugs. Here is a look at three biotech stocks that have made some interesting developments and could be on the radar for October.
PharmaCyte Biotech (PMCB)
If you're looking at PharmaCyte Biotech (PMCB) at this exact moment, you're seeing it before the company begins clinical trials and just as it's preparing to complete its Investigational New Drug Application for the FDA.  Whether you're new to biotech stocks or a seasoned vet, you should understand how important milestones like this are for a company.
If you're not familiar with this "IND," the United States Food and Drug Administration's Investigational New Drug (IND) program is the means by which a pharmaceutical company obtains permission to start human clinical trials and to ship an experimental drug across state lines before a marketing application for the drug has been approved.
The company held a shareholder update call late last month to go over several key developments. Most of the attention surrounding the company has been on two things. First, its progress with Cell-In-A-Box and the application for Pancreatic cancer has continued to progress.
PharmaCyte Biotech is a clinical-stage biotechnology company focused on developing and preparing to commercialize treatments for cancer and diabetes based upon a proprietary cellulose-based live-cell encapsulation technology known as Cell-in-a-Box®.
Axsome Therapeutics (AXSM)
One of the biotech stocks that skyrocketed this year was that of Axsome Therapeutics Inc (AXSM Stock Report ) but over the past two weeks the stock has given up as much as 42% of its gains. That being said, it is still up by as much as 490% this year.
There are some developments in the pipeline that could prove to be particularly beneficial to the stock price. The company's lead candidate AXS-05 could be its ticket to the big time. It has created a special combination anti-depressant and if it is approved that it will be a whole new product in that particular space.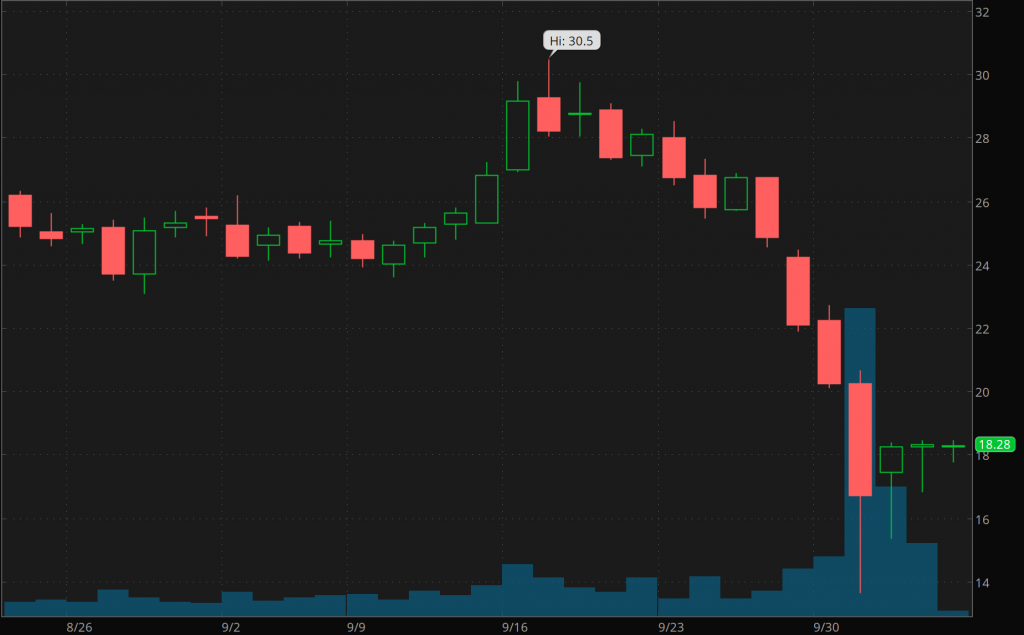 Additionally, the presence of bupropion in the product means that it could also be used as a medicine to quit smoking. At this point in time, the company has a market cap of $573 million but if AXS-05 proved to be successful then it could grow at an exponential rate in the next five years.
Kodiak Sciences (KOD)
The other biotech stock to watch closely is that of Kodiak Sciences Inc (KOD Stock Report ). The company is currently in the process of developing blindness preventing medicine that could corner a large portion of the market. Macular degeneration is caused due to old age and the new product by Kodiak is expected to be an improved version of all the medicines there are in the market at this point.
The product in question is KSI-301 and it is going to be much heavier dose than other products in the market. The company tested as many as 50 patients over a period of 12 weeks.
Results showed that it was on the same lines as another product that has already been awarded approval. The medicine could be worth billions in sales every year and investors should want the developments closely.