While Many Watch Marijuana Stocks, Defense Gets Another Push
It is a well-known fact that the United States has the biggest defense budget in the world and the budget rises every year. That's is why defense stocks are almost always in demand. These are companies that often win mega contracts from the American government and are immune from the volatile swings of the market.
Even if the economic situation is weak, the government will continue to spend on defense. Therefore these stocks are so attractive for investors. Here is a look at three penny stocks that are worth tracking at this point in time.
Liberty Defense Holdings (SCAN.V) (LDDFF)
There have been more mass shootings this year in the United States than there have been days in the year. Over 330 mass shootings [1], to be exact. This is becoming a huge issue that is costing precious lives and could see billions of dollars spent to fix this situation.
Liberty Defense (TSX: SCAN.V) (OTC: LDDFF) plans to address this issue using HEXWAVE, a next-generation high-tech security scanning system. It will use advanced, low-power radar, 3D-imaging, and Artificial Intelligence (AI) to screen people at public gatherings such as sports games, unobtrusively. The company itself has been making paramount progress this quarter.
Most recently the company signed a collaboration agreement with Port Tampa Bay to beta test HEXWAVE. Between the years 2007 and 2017, total cruise ship passenger capacity grew by 25 percent in North America, with the following 10 years estimated to see a further 41 percent increase, according to a 2017 report. So this move could prove to be well-timed for a company like Liberty Defense (TSX: SCAN.V) (OTC: LDDFF).
Also, keep in mind that they've also got agreements in place with FC Bayern Munich's Allianz Arena in Germany, Rogers Arena in Vancouver, British Columbia, Maryland Stadium Authority's Camden Yards Complex, and in the state of Utah. There's also projects with the Virginia Division of Capitol Police, in Sleiman shopping centers, in a Hindu temple, in the Metro Toronto Convention Centre, in Toronto Pearson International Airport, and with the University of Wisconsin Police Department. To say that they've laid the groundwork may be an understatement and results of these beta tests are highly anticipated by the company.
Air Industries Group (AIRI)
The first defense stock to consider is that of Air Industries Group Inc (NYSEAMERICAN:AIRI). The company is involved in aerospace and defense space. Air is best known for manufacturing, designing and selling products that are meant for flight safety. The Air stock has done particularly well this year and has soared by as much as 65% thus far. It is important to point out that Air counts some of the biggest names in the industry among its clients.
Products made by the company are currently used in Sikorsky's UH-60 Black Hawk, Lockheed Martin's F-35 Joint Strike Fighter, Northrop Grumman's E2 Hawkeye, Boeing's 777, Airbus' 380 commercial airliners, and the US Navy F-18 and USAF F-16 fighter aircraft. It also supplies equipment for different United States State Department Branches. It goes without saying that this is a stock that should be tracked closely.
Astrotech Corp (ASTC)
The other defense stock that should be in investors' watch lists is that of Astrotech Corp (NASDAQ:ASTC). On November 14, it emerged that a product made by the company's subsidiary 1st Detect has been chosen to conduct live screening at Miami International Airport by the U.S.
Department of Homeland Security (DHS) Transportation Security Administration (TSA). The product in question is TRACER 1000 and ever since the announcement was made, there has been an impressive rally in the Astrotech stock. That stock rallied by as much as 80% in one day.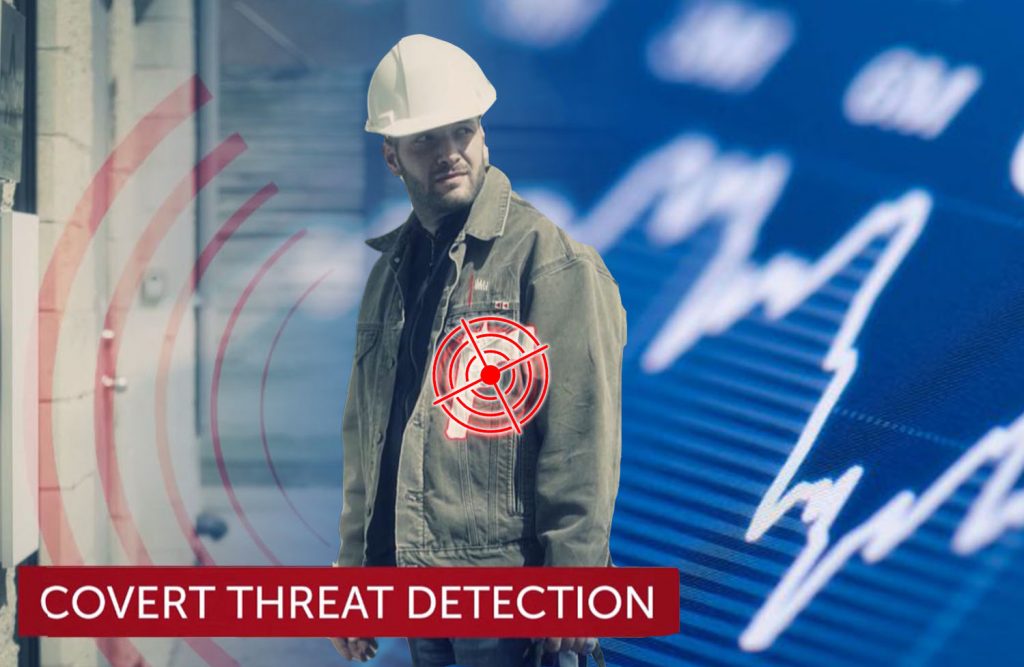 Disclaimer:Pursuant to an agreement between MIDAM VENTURES, LLC and Liberty Defense Holdings Inc. Midam was hired for a period from 06/1/2019 – 9/30/2019 to publicly disseminate information about Liberty Defense Holdings Inc. including on the Website and other media including Facebook and Twitter. We were paid $250,000 (CASH) for & were paid "0" shares of restricted common shares. We were paid $75,000 (CASH) by Liberty Defense Holdings AND HAVE EXTENDED coverage for a period from 11/1/2019 – 11/30/2019. We may buy or sell additional shares of Liberty Defense Holdings Inc. in the open market at any time, including before, during or after the Website and Information, provide public dissemination of favorable Information. For previous compensation see our FULL DISCLAIMER HERE.