Multi-Trillion Dollar Industry Providing Massive Opportunity in 2019 & Beyond
The most recent global report from the United Nations states that by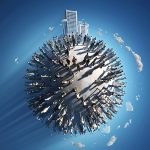 2030 the global population will reach 8.6 billion [1]. This predicted growth in global population presents many potential problems. Some of these problems are obvious; shelter, food etc…
What about Healthcare? Did you know that currently for every 1,000 healthcare patients there are only 3 doctors available to provide treatment [2]?
This massive shortcoming in patient care has created a serious problem for patients and healthcare providers! It has also opened the doors wide open for companies – and investors – to immediately capitalize. Companies in the healthcare sector are making key investments in telemedicine and machine learning to take the quality of care to the next stage.
Premier Health Group Inc. (OTC: PHGRF) / (CSE: PHGI) is strategically poised to take advantage of business opportunities in the global health care industry.
THE PROBLEM: The Health Care System is Dated & Broken!
Rising Costs: Governments and payors facing increasing costs that are simply unsustainable.
Inefficient Use of Resources: 39% of Canadians who visited an ER indicated that they could have avoided the visit if they had better access to primary care.
Doctor Supply: A shortage of primary care doctors and nurses, especially in remote and rural communities, leads to clinician burn out and patients frustrated by long wait times. Newly licensed doctors are avoiding primary care because of these dynamics, which increases the pressure on an already stressed system.
Accessibility: Approximately 15% of Canadians aged 12 and older don't have a primary care physician. Nearly two-thirds (59%) of seniors are unable to get a same-or next-day appointment. Almost 7 in 10 Canadians avoid seeing a doctor when they are sick.
THE PREMIER HEALTH SOLUTION:
On Your Time: Patients can book appointments & be seen by general practitioners & specialists 24/7.
Ease of Access: Patients, Doctors, Nurses & Pharmacists can review your medical chart in real-time, anytime.
No Borders: Doctors can be anywhere in the world and still see their patients. Patients can visit any clinic and have their medical charts follow them.
At Your Convenience: Prescriptions electronically submitted to the pharmacy of their choice or delivered free to them by a preferred pharmacy partner.
Premier Health Group Inc. (OTC: PHGRF) / (CSE: PHGI)  Is Positioning For Success
---
---
The public is beginning to take notice of Premier Health Group Inc. (OTC: PHGRF) / (CSE: PHGI). The company has nearly 3,000,000 (three million) patients, an ecosystem of 290 clinics, and 4,600 licensed practitioners. (OTC: PHGRF) / (CSE: PHGI) is Connecting the human skill-based expertise with proprietary Artificial Intelligence, Premier is positioning to be a leading force in this rapidly expanding digital health industry, right now!
Premier's Industry-Changing Intelligence
When it comes to healthcare technology, there have been few moonshot moments that have dramatically changed the face of the industry. While the healthcare juggernauts work to simply expand their reach with archaic technology, Premier Health Group Inc. (OTC: PHGRF) / (CSE: PHGI) has identified an open opportunity to capitalize on.
It Starts With Industry-Leading Technology
Through the use of HealthVue, a wholly-owned subsidiary of Premier Health Group Inc. (OTC: PHGRF) / (CSE: PHGI), has built a medical ecosystem with the ability to directly connect to pharmacists, nurses, and physicians in real time. With a high number of family physicians quitting and high overhead, doctors are beginning to avoid private practices entirely. This is a HUGE problem especially in countries that actually have "Free Healthcare" like Canada.
In other cases, smaller clinics don't have the resources for adequate patient follow-up. Implementing Premier Health Group Inc. (OTC: PHGRF) / (CSE: PHGI)'s systematic process could significantly improve the quality of care and improve patient health outcomes.
Acquisitions & Strategic Ventures Target Substantial Growth Opportunities For Premier Health Group Inc. (OTC: PHGRF) / (CSE: PHGI)
Unlike most micro-cap companies, Premier Health Group Inc. (OTC: PHGRF) / (CSE: PHGI) is in the prime position to take a page out of the industry's leading corporations. What do we mean? Premier Health is hot on the trail of strategic ventures and acquisitions right now.
On January 29, Premier Health Group Inc. (OTC: PHGRF) / (CSE: PHGI) closed on one of its biggest acquisitions to date and brought on CLoud Practice Inc. For someone new to this story, what does this actually mean?
This acquisition brings on several key assets:
Juno EMR (Electronic Medical Record) Cloud-Based Solution.

ClinicAid, a Medical Billing Software.
MyHealthAccess, an Online Patient Portal.
More importantly, Juno's EMR, in particular, gives Premier Health Group Inc. (OTC: PHGRF) / (CSE: PHGI) access to a system that is currently used by, 287 Clinics, over 3,000 Licensed Practitioners, 1,500 Medical Staff, and 2,870,000 Registered Patients. What's more, is that the company has just beefed up its technology team in order to deliver a patient-centric platform and mobile app with a beta version becoming available by end of Q2.
This Gets So Much Better… the medical billing software, ClinicAid, processes upwards of $30,000,000 in payments to over 3000 health providers EACH MONTH. This acquisition gives Premier Health Group Inc. (OTC: PHGRF) / (CSE: PHGI) immediate access to added cash flow and earnings growth.
The Cannabis Connection: No Longer a Low Tide For Cannabis & Premier Is Setting Its Sights
We are seeing a tidal shift in public opinion regarding the cannabis sector and the potential benefits of incorporating medicinal cannabis and CBD into healthcare. Leaping ahead, Premier Health Group Inc. (OTC: PHGRF) / (CSE: PHGI) announced in late 2018 plans for launching a Cannabis Clinic.
Dr. Essam Hamza, CEO of Premier Health, shared that "the role of Cannabis in treating medical conditions is continuously expanding. Our doctors have had success in treating patients with various ailments from chronic pain to cancer-related symptoms. There is a gap between the patient's need for medical marijuana, and the family doctor's comfort and knowledge to prescribe it."
The Canadian medical cannabis market is estimated to be worth approximately $2.35 billion by 2025 [3] and Premier is already diversifying its revenue potential.
The Evolution Continues With New, Cutting Edge Technology
Let's paint this picture for you: Premier Health Group Inc. (OTC: PHGRF) / (CSE: PHGI) has access to MILLIONS of patients and is now at the forefront of a significant pivot for healthcare and cannabis.
Traditionally, there are two types of patients right now: medical patients who are brand new to medical cannabis and others who are active users that are well aware of the benefits. Being that there are currently 4,600 physicians & healthcare practitioners who use Premier Health Group Inc. (OTC: PHGRF) / (CSE: PHGI)'s Juno EMR platform, this latest agreement could mean big opportunities for Premier. Why is all of this important?
CB2 Insights just integrated its technology with Premier Health Group Inc. (OTC: PHGRF) / (CSE: PHGI). And why this deal could be big for Premier is based on CB2 and its unique technology platform that could drastically change the medical cannabis industry. Let's explain:
The Problem:
Access to knowledgeable practitioners is a huge hurdle for the medical cannabis industry.
The Premier Solution & A First To Market Opportunity?
Not only does the latest deal open up a major opportunity for a company like CB2, it effectively brings Premier Health Group Inc. (OTC: PHGRF) / (CSE: PHGI) to the forefront to offer an all-inclusive platform for nearly 5,000 doctors & healthcare practitioners to prescribe medical cannabis to millions of patients across North America.
The unique feature of the CB2 Clinical Decision Support (CDS) tool is that the technology dramatically cuts the learning curve for medical providers. Those who may not be completely educated on different variants of cannabis can efficiently determine a proper strain/product for patients based on thousands of datapoint collected by CB2's platform.
"We continue to receive multiple requests from physicians who ask about how best to incorporate medical cannabis into their clinics. This agreement with CB2 will provide us a robust, validated tool to give our physicians and healthcare practitioners a safe and secure way to qualify, educate and where appropriate, prescribe medical cannabis to their patients in a compliant manner."
-Dr. Essam Hamza, CEO of Premier Health Group Inc. (OTC: PHGRF) / (CSE: PHGI)
CB2 gathers data at the point-of-care in a HIPAA-compliant manner, both aggregated and anonymized, to study trends and outcomes that work to educate and support stakeholders including but not limited to physicians and other healthcare professionals. Premier Health Group Inc. (OTC: PHGRF) / (CSE: PHGI) essentially becomes the gatekeeper to millions of patients and, now thousands of practitioners who can feel comfortable prescribing different medical cannabis based on the results from CB2's CDS Tool.
Latest News (3/27/2019):
Traditional Health Care Is Transforming
In recent months, healthcare companies have explored integrating augmented reality technology into care offerings. According to recent reports, the healthcare-based AR market is projected to be worth over $5 billion by 2025 [4].  
Premier Health Group Inc. (OTC: PHGRF) / (CSE: PHGI) is investing in augmented reality technology to be at the forefront of this new opportunity. Premier dominated headlines when the Company's executive leadership team announced plans to collaborate with NexTech AR Solutions to explore bringing AR technology to its patient-centric healthcare app.
Premier Health Group Inc. (OTC: PHGRF) / (CSE: PHGI) will work with NexTech to develop educational tools for healthcare professionals and patients through the use of augmented reality technology. The potential applications of AR in training medical professionals are endless because the tech creates an incredibly engaging educational experience.
Imagine medical professionals being able to take their anatomical education one step further by interacting with a virtual representation of the human heart, and demonstrate to their patients exactly what is going on internally.
"At Premier Health, we pride ourselves on being at the forefront of changes in healthcare, so we are thrilled to be a part of the future of healthcare by enabling state of the art technological advancements to our patient-centric telemedicine app. AR has the potential to revolutionize both the access to data and the delivery of healthcare. The technology will help doctors and patients alike — doctors will have access to the latest and most relevant information about their patients while patients can use AR for self-education and improving the quality of treatment they receive."
-Dr. Essam Hamza, Chief Executive Officer of Premier Health Group Inc. (OTC: PHGRF) / (CSE: PHGI)
Furthermore, the company's research pilot study with Bio Conscious Technologies could deliver yet another layer of Artificial Intelligence to power Premier Health Group Inc. (OTC: PHGRF) / (CSE: PHGI)'s market-leading clinical decision support software, Juno Electronic Medical Records. 
The research pilot will use data from patients who are using the app and sign up for the study. The data used will include sugar levels, heart rate, blood pressure, age, sex and weight – much of which is collected from the integration of the patient's health monitoring devices such as their smartwatch. The Diabits tool will then tailor a personalized blood sugar model which the patient can use to guide their nutrition and exercise plan.
Premier Health Group (OTC: PHGRF) / (CSE: PHGI) Continues To Deliver On Its Promises
Just as Premier Health Group Inc. (OTC: PHGRF) / (CSE: PHGI) did with its Cloud Practice acquisition, it has continued to execute on with other irons in the fire. Furthermore, Premier isn't just focusing on cloud-based tech but also on brick and mortar. Earlier in 2019, the company entered into a letter of intent to acquire 2 operating pharmacies doing about $6 million in revenue and were cash flow positive.
On April 2 Premier Health Group Inc. (OTC: PHGRF) / (CSE: PHGI) entered into a formal agreement to complete this acquisition! This isn't just some random brick and mortar business; we're talking a business doing about $6 million in revenue. Premier Health expects to complete the acquisition during the second quarter of 2019. Those looking at Premier Health Group right now are seeing it at the exact moment of several huge milestones and this is one of them.
What could be even better yet is that this deal could seamlessly integrate with EVERYTHING else that the company has in place…and the CEO agrees:
"We look forward to working together to improve fulfillment for our rapidly growing patient base. In light of our recent announcement of our medical cannabis decision tool for our JUNO EMR clients, our pharmacists will be able to help with patient education and support regarding medical cannabis. In addition, with one of the pharmacies occupying a space of over 6,000 square feet, we have the potential to open a new medical and/or cannabis clinic within the existing space."
-Dr. Essam Hamza, Chief Executive Officer of Premier Health Group Inc. (OTC: PHGRF) / (CSE: PHGI)
Premier Health Group Inc. (OTC: PHGRF) / (CSE: PHGI): Just What The Doctor Ordered
Is Premier Health Group Inc. (OTC: PHGRF) / (CSE: PHGI) set to become the next market leader? Take a look at Teladoc Health Inc. (TDOC), a company which currently services over 130 countries around the world. It reported Q4 and full-year 2018 results [5] that showed revenue increased by nearly 80% for the year! While this is impressive on its own, you may want to take a look at another important figure: total telemedicine visits grew by 80%.  
The company made headlines after inking a deal with CVS Health to provide virtual healthcare offerings for patients with minor illnesses from their mobile device. While this is great news for Teladoc, this could be even greater news for Premier Health and here's why: Companies at the forefront of the healthcare industry revolution are working to develop more innovative care offerings to lower costs and increase access to care. Artificial intelligence, big data analytics, and telemedicine are helping to lead the way.
It's not hard to believe that two of the best performing sectors in the market have been technology and healthcare. Premier Health Group Inc. (OTC: PHGRF) (CSE: PHGI) provides exposure to both of these sectors. Not only has it built a framework to expand its reach into the multi-million patient range but it has also strategically positioned itself for bigger opportunities in our opinion.
Being at the start of something is what many dreams of and Premier Health Group Inc. (OTC: PHGRF) / (CSE: PHGI) continues to expand its operations. The latest deal with CB2 Insights could set the standard for doctor/patient engagement & medical marijuana prescriptions.
The partnership with 360 Health brings the company to service a country that has over a billion people living there. And its continued expansion through acquisitions of companies adding new technologies, new patients, and access to more healthcare professionals could set the stage for something even greater for the company.
---
Endnotes:

---
Disclaimer:
Pursuant to an agreement between MIDAM VENTURES, LLC and Premier Health Group Inc. Midam was hired for a period from 10/1/2018 – 4/1/2019 to publicly disseminate information about Premier Health Group Inc. including on the Website and other media including Facebook and Twitter. We were paid $300,000 (CASH) for & were paid "500,000" shares of restricted common shares (as of 1/2/2019). Midam has been compensated an additional $100,000 by Premier Health Group to extend the period of coverage to June 1, 2019. As of 3/26/2019 Midam has been compensated an additional $100,000 by Premier Health Group for additional coverage without further extended coverage duration. We own zero shares of Premier Health Group Inc., which we purchased in the open market. Once the (6) Six-month restriction is complete on 4/1/2019 we plan to sell the "500,000" shares of Premier Health Group Inc. that we hold currently in restricted form during the time the Website and/or Facebook and Twitter Information recommends that investors or visitors to the website purchase without further notice to you. We may buy or sell additional shares of Premier Health Group Inc. in the open market at any time, including before, during or after the Website and Information, provide public dissemination of favorable Information. FULL DISCLAIMER HERE
Saudi's Minister Has No Plans To Boost Oil Production After Iran Oil Waivers End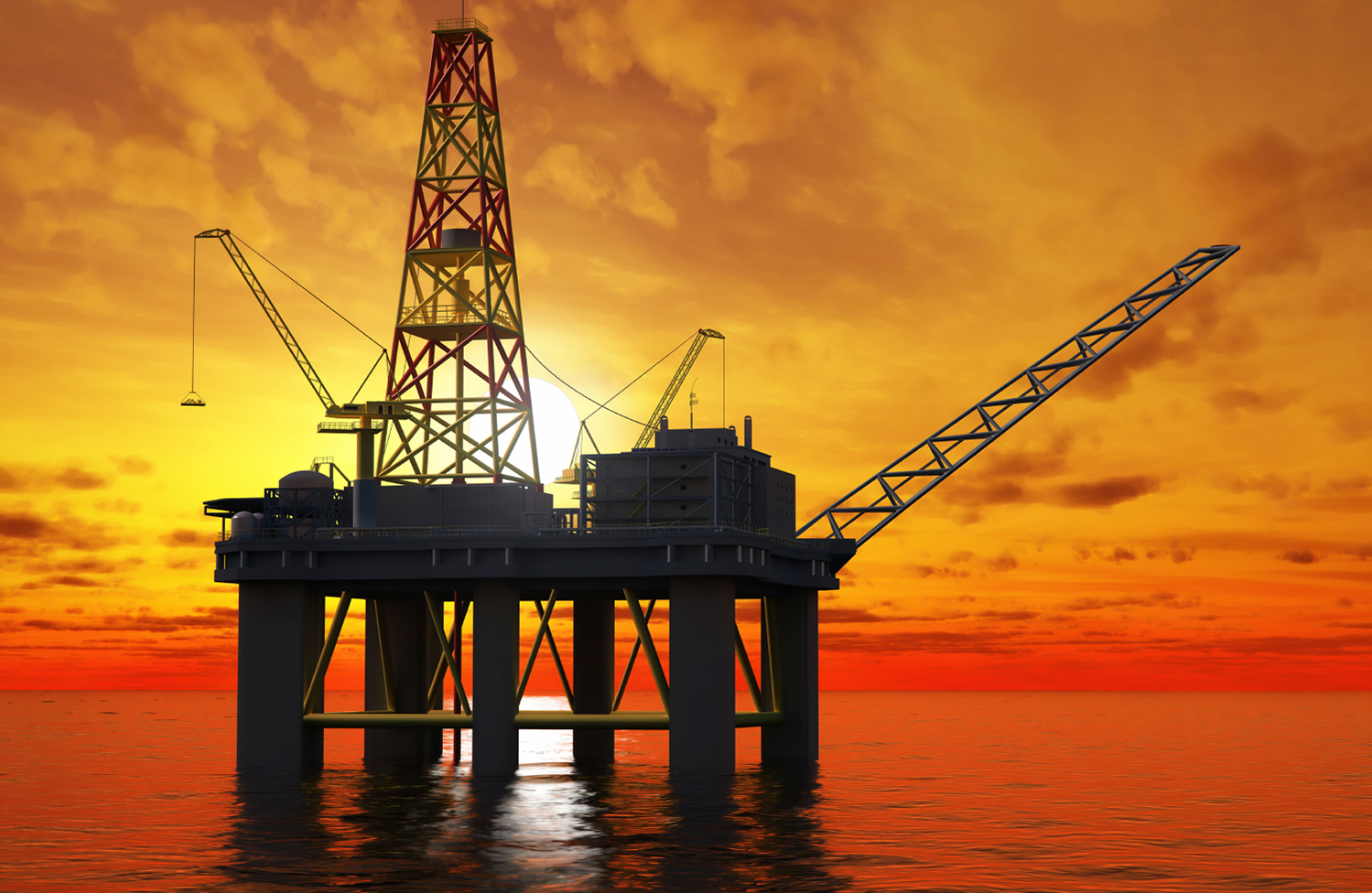 On Wednesday, Saudi Arabia's Energy minister Khalid al-Falih said that there was no need to immediately increase oil output. This followed the ending of waivers granted by the US to Iranian crude oil buyers. He added that Saudi Arabia will only respond to increase oil output if there is an increase in demand.
The Decision Not To Increase Output Based On Market Fundamentals
The minister said that his decision was based on oil market fundamentals rather than prices and that they still remain focused on stabilizing the global oil market. Speaking in Riyadh, Falih said that despite the rising of inventories as a result of sanctions on Iran and the situation in Venezuela it was not necessary to have an immediate response to increase oil output.
Last year the US granted Iranian oil buyers exemptions from sanctions but it has tightened the line by deciding not to renew them. Saudi Arabia intends to remain within its OPEC production limit as well as be intent to its customers. More so those under waivers and those that have seen their waivers withdrawn.
The minister said that they are not going to pre-empt the same and increase their output. Oil production number for May are set. It had little variations from previous months. Furthermore, crude oil allocations for June will be decided next month.
Oil Prices Have Been Increasing Since November
Since November, Oil prices have increased. This follows the announcement by the US that all waivers on imports of Iranian oil will not be renewed to put pressure on buyers to stop buying oil, from Iran. This ends up tightening global oil supply.
On Wednesday, Brent Crude futures dropped to trade at $74.18 per barrel. This followed a statement from the International Energy Agency. This indicates that markets are adequately supplied and global production is stable.
Reviving The Lost Interest In The Gold Mines: McEwen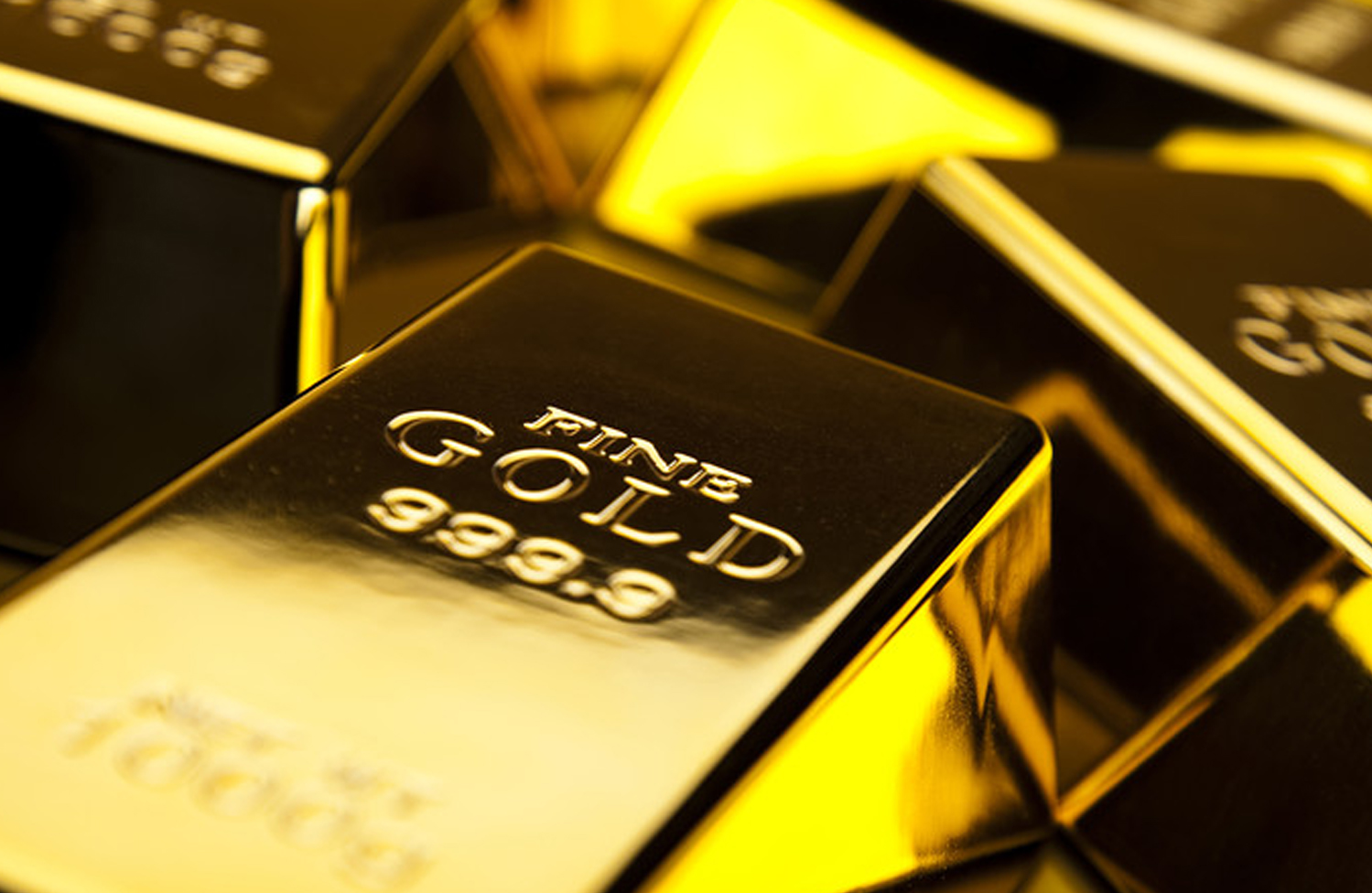 From the viewpoint of a mining executive, a loss in interest in gold mines is being assessed. After dabbling in other activities in the mining sector, firms and companies must switch back to their core activity of finding new gold mines. What could this mean for mining stocks?
Rob McEwen, CEO and Chairman of McEwen Mining (MUX) says, the first few months of the year has brought and encouraged the attention and interest of the investors in the mining of precious metals sector. But, now it is extremely important to bring up some new discoveries and execute some exploration plans in order to give consistency to the investors' attention.
New Opportunity For Mining Stocks?
He remarks that a new zeal is required to bring enthusiasm to the investors. The current market is in need of some extraordinary news. He even said that there is no lack of money in this sector and that investors just need to work upon it and create shareholder values.
Chairman McEwen commented as the prices of the gold is consistently falling since3-4 months causing damage to the mining sector. Companies like June Gold Futures and VanEck Vectors Gold Minors ETF last traded at $1,273.50/ounce, and $20.92/share respectively and the former went down 0.32% while the latter faced 0.29% fall on the day.
According to McEwen, a few companies are working in this direction to revive the interest in these mines. These companies are Kirkland Lake Gold (its record production) & Great Bear Resources (its active program of exploration) are mentioned by him in this regard.
McEwen, as per his plans, is heading for extensive drilling plans in North America. He introduced that his company is going to invest $17 million at Black Fox Property's (North Ontario) exploration plans and $5 million at Gold Bar Mine (Nevada).
McEwen believes that such resources are full of potential and can create peerless mines in the world.
McEwen planned for the aforementioned two plans as the world saw a degradation in the production at Gold Bar due to massive snowfall at Nevada. And also, the production at Black Fox was affected as the contactor-run crushing plant was shut down for 6 weeks in February.
Growth Is The Focus
But McEwen is definite to complete its target no matter what. He said the company will fulfill its 2019 target of gold production of 205,000 ounces. In the first 3 months of 2019, he claimed the gold production of 36,166 ounces. This is 18% more than the gold production in the first 3 months of 2018.
McEwen gave a positive statement saying that price and the interest of investor will be gained back soon once the gold mines receive adequate attention. He says that the mining sector is facing a lacuna of sentiments of investors.
He even said that the importance of gold mines could be seen as unlike investors, Central Bank is showing stability in hiking the bank's gold reserve and continuing to see it as an international currency. So, it is still important for those investors who are seeking protection for their investments.
Stock Price Top Trending Articles On Thursday, April 25, 2019
New Tech, Strong Management & A Cutting Edge Product
One company that could stand alone in a multi-billion dollar industry seeing incredible growth in 2019. Click Here For Full Report
The United States To Lead The 5G Connectivity Race
In the contemporary world, every succeeding decade talks about the arrival of a new G. And the recent generation of the internet which has covered the front page of several magazines is the 5G. According to the Cellular Telecommunications Industry Association, there is cutthroat competition between the United States and China. See For Yourself, Here.
This Stock is Providing Potential for Huge Opportunity within the Health Care Industry
The most recent global report from the United Nations states that by  2030 the global population will reach 8.6 billion [1]. This predicted growth in global population presents many potential problems. Some of these problems are obvious; shelter, food etc…What about Healthcare? Click Here To See One Company Taking Direct Aim At Disrupting This Market

Search Stock Price (StockPrice.com)