Stock Price Update: Premier Health Group (OTC: PHGRF) (CSE: PHGI) Seizing Opportunity; Rapid Growth Ahead?
In the stock market, investors have been cautious following the massive volatility we've seen this quarter.  This can make it very difficult to navigate the waters of the stock market. But like we said just a few weeks ago, you need to be able to connect the right dots to find real opportunity.
This month StockPrice has brought a new company to everyone's attention: Premier Health Group Inc., (OTC: PHGRF) (CSE: PHGI). We've put together a full report together that highlights how Premier Health Group Inc., (OTC: PHGRF) (CSE: PHGI) could have the same "early potential" as some of the biggest breakouts the small-cap space has seen this year.
There's a VERY GOOD REASON to pay attention right now:
While everyone is still trying to figure out the "latest trend" in the stock market, big funds are quietly doing something that isn't getting mass media coverage right now.
---
Funds Are Redirecting Cash Into Healthcare Stocks
---
What are they doing? Well, it just so happens that this month Bank of America surveyed[1] 225 fund managers with $641 billion in assets under management, who said the most "crowded trade" is in mainstream tech stocks. Investors are the least optimistic on mainstream tech stocks since the depths of the financial crisis and are instead directing attention to another corner of the market: healthcare.
The survey found that global investors rate health stocks their No. 1 overweight. And in November, they have been selling tech stocks to pile into stock in this sector. As investors make a push to grab hold of the expanding healthcare opportunity, Premier Health Group Inc., (OTC: PHGRF) (CSE: PHGI) could be perfect timing this new trend that the majority of funds, like the ones surveyed, are paying close attention to right now.
---
---
On October 31 we published the article, "Ever Hear Of Connecting The Dots? Consider This Your Heads Up." We wanted to make sure everyone understood the opportunities that this small cap market is presenting right now and emphasize the fact that you don't need to be Apple Inc. or Amazon to deliver real gains to investors.
Thus far Premier Health Group Inc., (OTC: PHGRF) (CSE: PHGI) has begun to see much more market activity this month. This company is brand new to the North American public markets & with the series of recent announcements, Premier Health Group Inc., (OTC: PHGRF) (CSE: PHGI) could be slated for a strong period of growth in the very near term.
This quarter Premier Health Group Inc., (OTC: PHGRF) (CSE: PHGI) announced their selection of Reliq Health Technologies Inc. as its exclusive technology partner. Reliq is "a healthcare technology company that specializes in developing innovative software as a service solution for the $30 billion community care market."
Premier Health (OTC: PHGRF) (CSE: PHGI) will look to Reliq to further HealthVue's telemedicine system by incorporating their technology platform to power the HealthVue patient app.
---
---
If you haven't been paying close attention to our updates, consider this your opportunity to get caught up because the company has been strongly focused on growth. Premier Health Group Inc., (OTC: PHGRF) (CSE: PHGI) announced two key updates that could bring that "very near term potential" directly into the spotlight.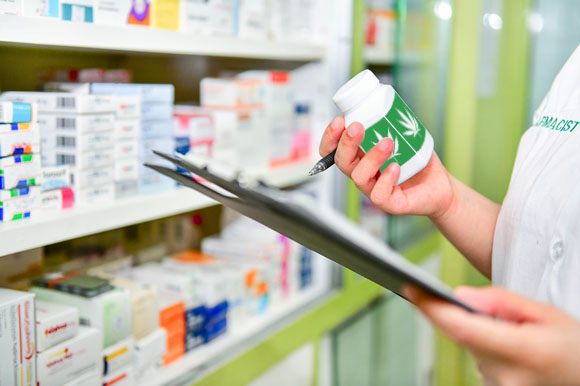 First, Premier announced that as a part of its expansion plans it will enter the Pharmacy market via acquisition and/or launching a new Canada based pharmacy in H1-2019. Following this, Premier announced that it will enter the Cannabis clinic space by a series of acquisitions, partnerships and/or launching a new Canada-based chain in the first half of 2019.
Before we get too far into it…we're less than two months away from 2019 and Premier Health Group Inc., (OTC: PHGRF) (CSE: PHGI) is flat out saying that they will be looking to engage with 2 multibillion-dollar industries within the first half of 2019.
We talk about connecting the dots. Showing you how timing could play a role is just one piece of the pie. Let's also consider what the marketplace in Canada could offer specifically to Premier Health Group Inc., (OTC: PHGRF) (CSE: PHGI).
1. The Canadian retail pharmacy market is estimated to be $44 billion (Source: IBISWorld). It is expected the industry sector will continue to allow for favorable economics for pharmacy operators as baby boomer's demand increases for prescriptions and operators to expand the scope of practice to include preventative services.
2. The Canadian medical cannabis clinic market is estimated to be worth approximately $2.35 billion by 2025.
If these two facts weren't enough, there is also a MAJOR Cross Over in Canada that connects medical cannabis & retail pharmacies. For some reason, news outlets aren't paying attention to it right now either.
The crossover: Canadian pharmacies are fully behind medical marijuana too! Shoppers, Lovell Drugs and PharmaChoice have all signed supply deals with leading cannabis producers in Canada. Their pending entry into the medical cannabis market comes as the number of registered MMJ patients is soaring.
Premier Health Group Inc., (OTC: PHGRF) (CSE: PHGI) could have an ideal business model in progress that would vertically integrate cannabis as another growth opportunity; it could be only months away as the company states the plan being for the first half of 2019.
---
This Could Be Just The Beginning
---
Why say this? Statistics from Premier Health's subsidiary, HealthVue, show that roughly 15% of Canadians aged 12 and older don't have a primary care physician. On top of this, nearly two-thirds of seniors are also unable to get a same-or next-day appointment. This contributes to about 7 in 10 Canadians avoiding seeing a doctor when they are sick.
Though cannabis is very exciting, it represents just one part of what could become an even larger market opportunity for Premier Health Group Inc., (OTC: PHGRF) (CSE: PHGI). HealthVue has an ecosystem of over 100,000 active patients, and according to the company, they also have plans to "rapidly increase that number both domestically and internationally." Unlike other telehealth companies, HealthVue also has four clinics in British Columbia with plans to expand to the rest of Canada via its telemedicine model.
The benefit for Premier Health Group Inc., (OTC: PHGRF) (CSE: PHGI) is that it can tap into the existing payment structure that Canada offers. Unlike the US, the telemedicine visits are already covered by the provincial health insurance plans in several provinces, so there is no cost to the patient to access this service. HealthVue expects to make the first version of the app available to their patients in Q4-18.

Besides cannabis, big pharmacies and healthcare systems are beginning to see the light when it comes to telemedicine. The resulting success could open big doors for the global market and for companies like Premier Health (OTC: PHGRF) (CSE: PHGI) to get a piece of the pie. Just look at some of the leading pharmacies aiming telemedicine:
1. Rite Aid (RAD), the third largest pharmacy in America, has begun searching for a useful telehealth technology for its customers both in store and virtually.
2. Walgreens (WBA) is connecting with more than a dozen healthcare providers, working to launch a new virtual marketplace used to join its online customers with store- and community-based services.
3. CVS has even begun to explore opportunities in telehealth with early ventures. The CVS Pharmacy app leverages back-end technology of telemedicine to offer the service to its subscribers.
The "Big Three" in the pharmacy industry are looking for the advantage and telemedicine could give them just that. The move follows the trends of a new consumer and the tendency to shift care outside of hospitals and clinics to where patients already are. Could Premier Health Group Inc., (OTC: PHGRF) (CSE: PHGI) be next to get a nod for its telehealth platform?
---
Market Opportunity Indicates Rapid Growth
---
Telemedicine is also becoming a more significant part of health care treatment in rural areas, and more hospitals are embracing video consultations.  Reports[2] from firms like Polaris Market Research & Consulting found that the global telehealth market was valued at $3.1 Billion in 2017 and is anticipated to reach $16.7 Billion by 2025 growing at a CAGR of 23.5%.
After observing this kind of rapid expansion within a short period, it stands to reason that not only is healthcare in for a change but also calls for more attention to be placed on companies getting involved early on.
The opportunity to see rapid market adoption in Canada could offer companies within this industry an even greater opportunity. With the healthcare arena, especially in Canda, presenting numerous opportunities for growth Premier Health Group (OTC: PHGRF) (CSE: PHGI) could have a first mover advantage and the upper hand.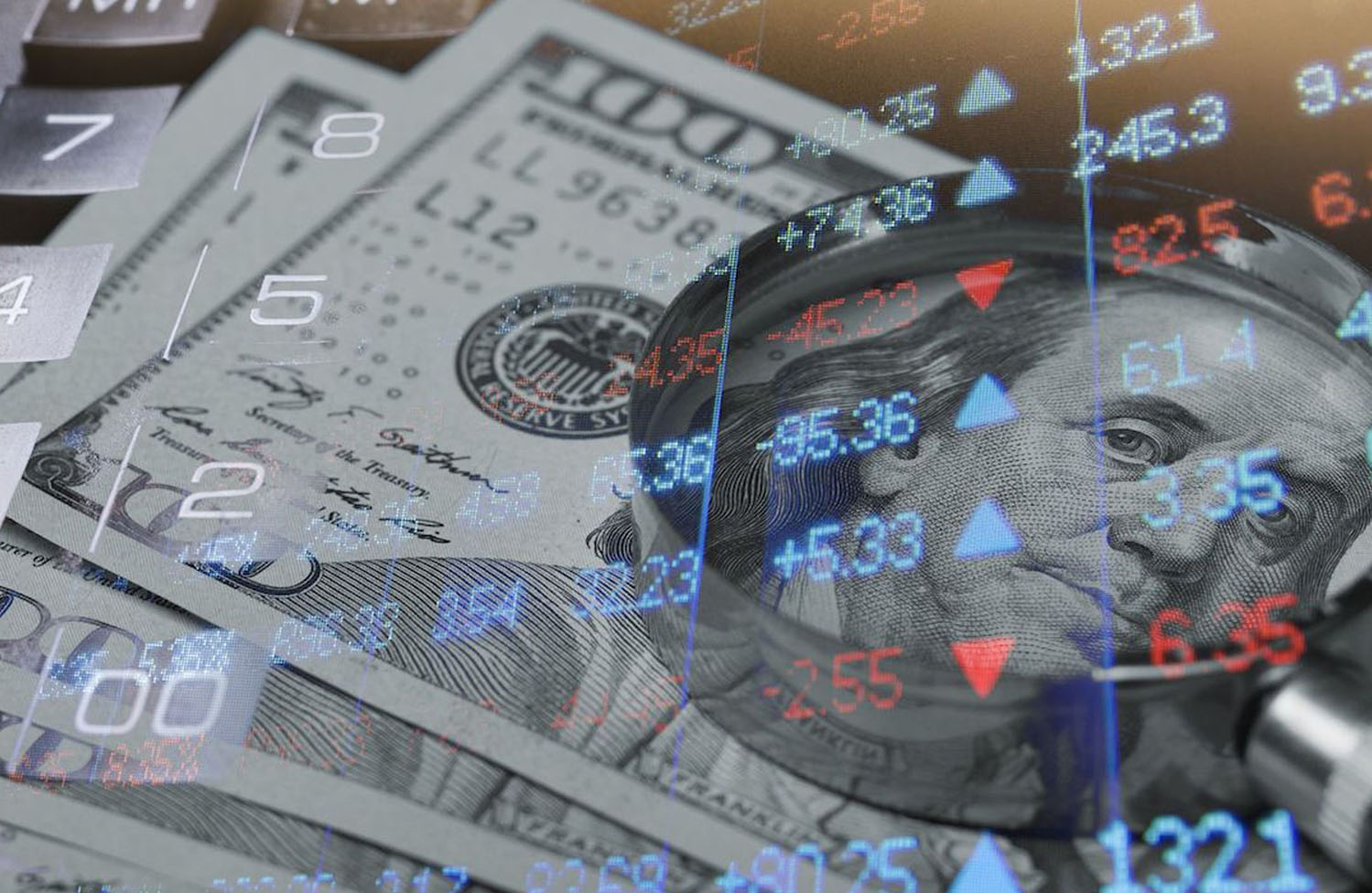 [1] Bank of America Survey: http://rsch.baml.com/r?q=ui5Blsf2sZL82JuY5OSH6g&e=cburroughs%40businessinsider.com&h=0tU5cQ&ps=true
[2] Polaris Market Research: https://www.polarismarketresearch.com/press-releases/telehealth-market/
Pursuant to an agreement between MIDAM VENTURES, LLC and Premier Health Group Inc. we were hired for a period from 10/1/2018 – 4/1/2019 to publicly disseminate information about Premier Health Group Inc. including on the Website and other media including Facebook and Twitter. We were paid $300,000 ( CASH) for & were paid "500,000" shares of restricted common shares (as of 1/2/2019). We own zero shares of Premier Health Group Inc., which we purchased in the open market. Once the (6) Six-month restriction is complete on 4/1/2019 we plan to sell the "500,000" shares of Premier Health Group Inc. that we hold currently in restricted form during the time the Website and/or Facebook and Twitter Information recommends that investors or visitors to the website purchase without further notice to you. We may buy or sell additional shares of Premier Health Group Inc. in the open market at any time, including before, during or after the Website and Information, provide public dissemination of favorable Information. Click here for full disclaimer.
ROKU Stock On A Surge After Its Head-Turning Q2 Results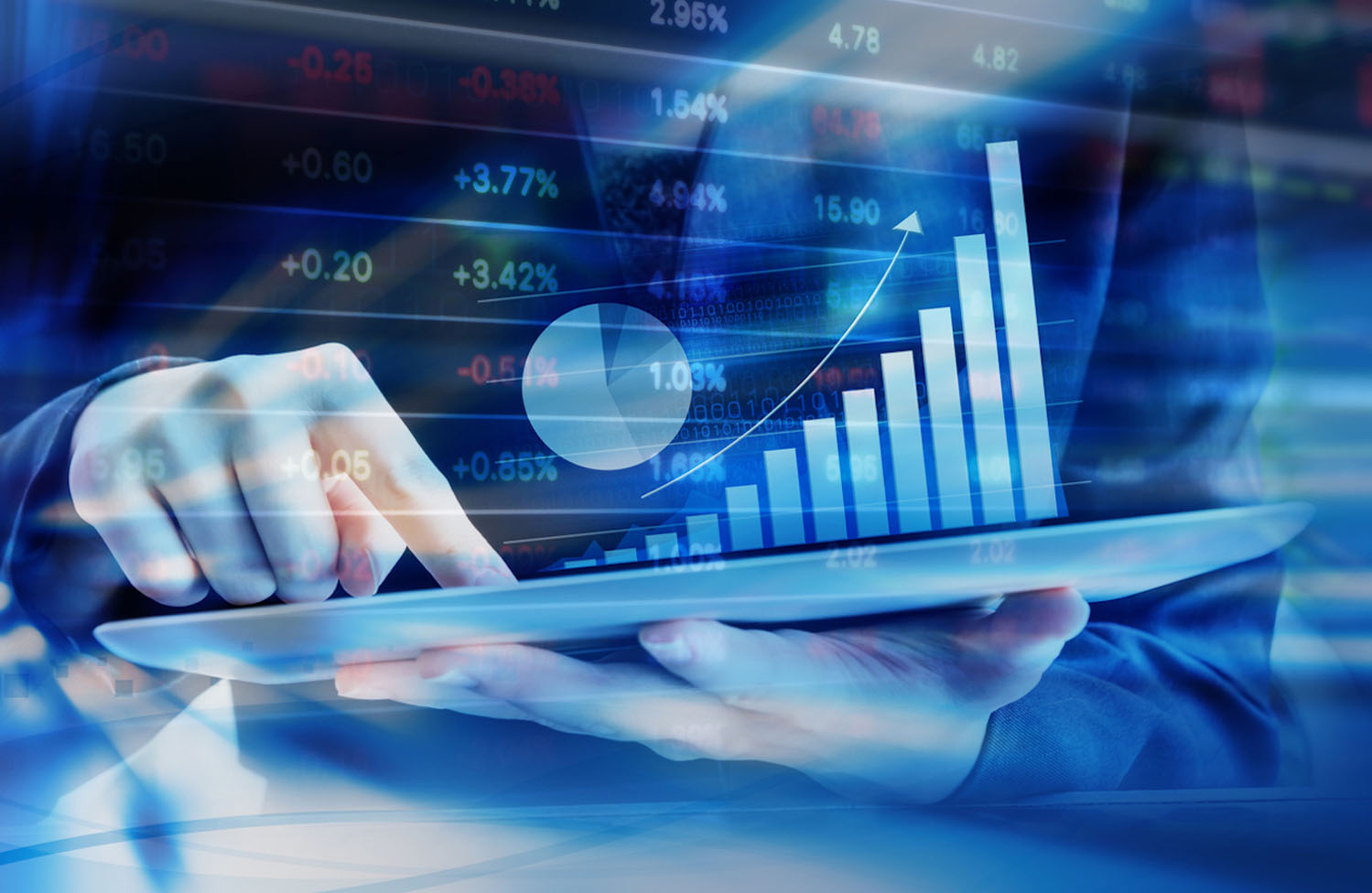 Roku Inc (NASDAQ:ROKU) stock, the video-streaming pioneer is performing quite well in the Wall Street. The company is expected to go even as high as $150 as projected by analyst Laura Martin. More and more advertisers are using the platform instead of the traditional television for advertising their products and services.
An increased number of people are skipping video ads on television. Martin continues to keep ROKU stock as one of the top picks for mid-cap companies this year seeing the potential of a further stock price increase.
Blockbuster Earnings
The platform's popularity which is measured by variables like audience count, usage and average revenue per user increased greatly resulting in a humungous growth. Last week, the stocks of the company rose by 25% post the impressive performance in yet another quarter.
The revenue reported a rise by 59% in Q2, 86% of which was due to a surge in the revenue generated through the platform. While a few years earlier, the revenue was dominated by the sales of the low-margin device, now over two-thirds of the total revenue is contributed by the Roku platform which is a high-margin business.
Related Stock Price Articles
Does The Future For Shopify Stock Price Look Bright?
Snapchat Stock Price Jumps Above IPO price After One year: Bullish Signal For Tech Stocks?
ROKU Stock Price Hits Another All-Time High On Earnings Optimism
Currently, the count of active accounts on the Roku platform stands at 30.5 million users, while the content streamed is for a total of 9.4 billion hours. Considering these figures and the number of days in the quarter, i.e. 91 days, the average consumption can be totaled to 3.4 hours per day per account. The consumers are not only using low-cost devices but are also buying the now available smart TV with the factory-installed operating system of Roku.
While, Needham analyst, Laura Martin had been a keen supporter or Roku's stock even before its bullish phase, even the cautious ones are now of the buying opinion – take for example Stephens' and Rosenblatt's analysts have changed the stock from neutral to buy last week.
To make matters even better, the media giants are also amidst the process of launching new streaming services. This, coupled with the rapid growth of Roku is what made the $150 stock price appear realistic when the stock had started the year at just $30. The future of the company definitely appears brighter than ever.
Stock Price Friday Morning Update – August 16, 2019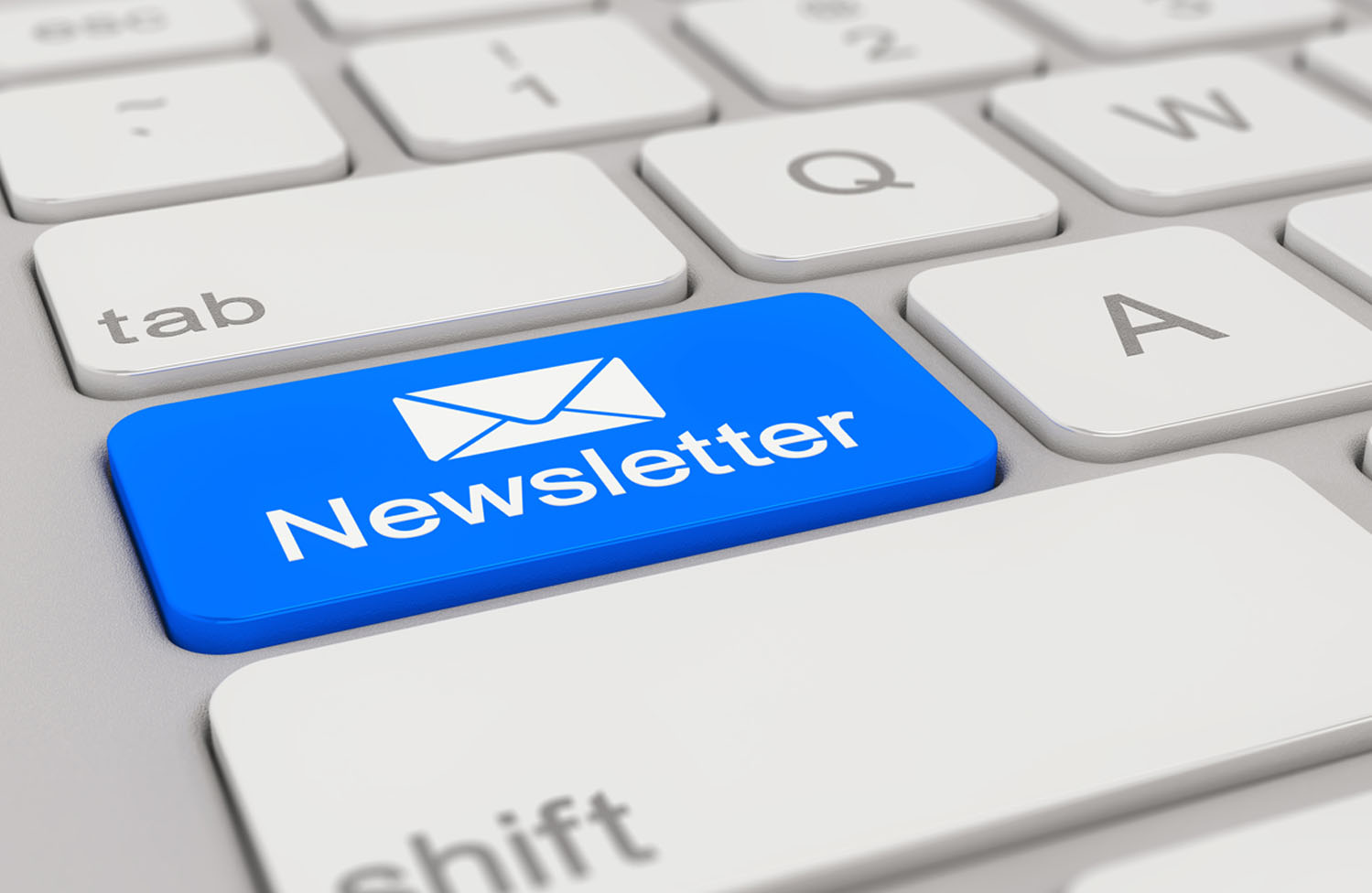 The Future Of Drug Delivery Has Biotech Investors Focusing On One Small Company
With a wave of groundbreaking products in the pipeline, biotechnology could be poised to keep churning higher for the foreseeable future. But how can you get in on the ground floor of the next big wave in biotech?
---
Will This New Trend In Tech Bolster Big Opportunities For Investors?
It is undeniable how on-demand is changing the world around us as we know it. No matter which business segment you belong to, chances are that someone in your industry will be thinking about investing in the on-demand market. So how can people capitalize on this new trend?
---
What's Lying Ahead for Sohu.com (SOHU) After The Recent Developments
Sohu . com (SOHU) investors face a gloomy future after the stock of the Chinese company dropped to a new low in 16 years after it reported disappointing financial results last week. This is the first time since the spring of 2003 that the stock has sunk that low to trade in single digits.
What's Lying Ahead for Sohu.com (SOHU) After The Recent Developments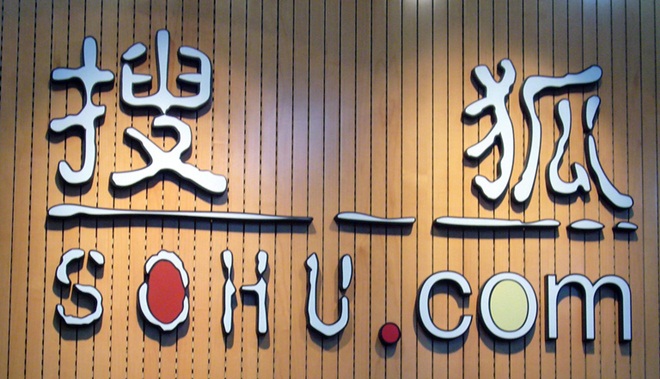 Sohu.com (SOHU Stock Chart) investors face a gloomy future after the stock of the Chinese company dropped to a new low in 16 years after it reported disappointing financial results last week. This is the first time since the spring of 2003 that the stock has sunk that low to trade in single digits.
Sohu reports $474.8 million in revenue in Q2
In the just-announced Q2 2019 financial results the company reported revenue of around $474.8 million in the quarter which is a 2% decline from what was reported a year ago but it is a 10% sequential improvement. This is the fourth consecutive quarter that Sohu has posted a decline in year-over-year top-line although the pace has moderated with each passing quarter.
Things were not good equally for the subsidiaries that it spun sometimes as they also experienced a drop in their stock. Changyou.com (CYOU Stock Chart) and Sogou (SOGO Stock Chart) which represent Sohu's gaming and search operations respectively equally tumbled last week hitting new lows despite the segments reporting an increase in revenue.
Q2 revenue within company projections
The company's quarter did not appear to be disappointing since the reported revenue of $474.8 million was within the company's projection of revenue between $469 and $494 despite falling short of Wall Street estimates. The adjusted net loss of $50 million reported was better than the projections of a loss of between $60 million and $70 million in the quarter.
---
Trending Stock Price Articles
Special Delivery! On-Demand Tech Companies Hit Billion-Dollar Valuations; Here's How Investors Can Capitalize In The Market
3 Biotech Stocks In Focus As Cancer Treatment Heats Up
3 Cancer Related Stocks to Watch Right Now
---
The future for Sohu seems to be uncertain as it continues to perform unsatisfactorily. For instance, in the past year, the company saw its leading advertising revenue dip by 29% despite its Changyou-driven online gaming and Sogou-led search revenue increasing by 3% and 2% respectively.
For the third quarter, the company has estimated its revenue to be between $445 million and $470 million which is a sequential drop. The company has forecast a 10% to 14% jump in top-line which will help in offsetting the 12% to 21% drop in advertising revenue and 6% to 17% dip in online gaming revenue.
Search Stock Price (StockPrice.com)