Auto Ownership Could Still Much Less Expensive Than Ride Hailing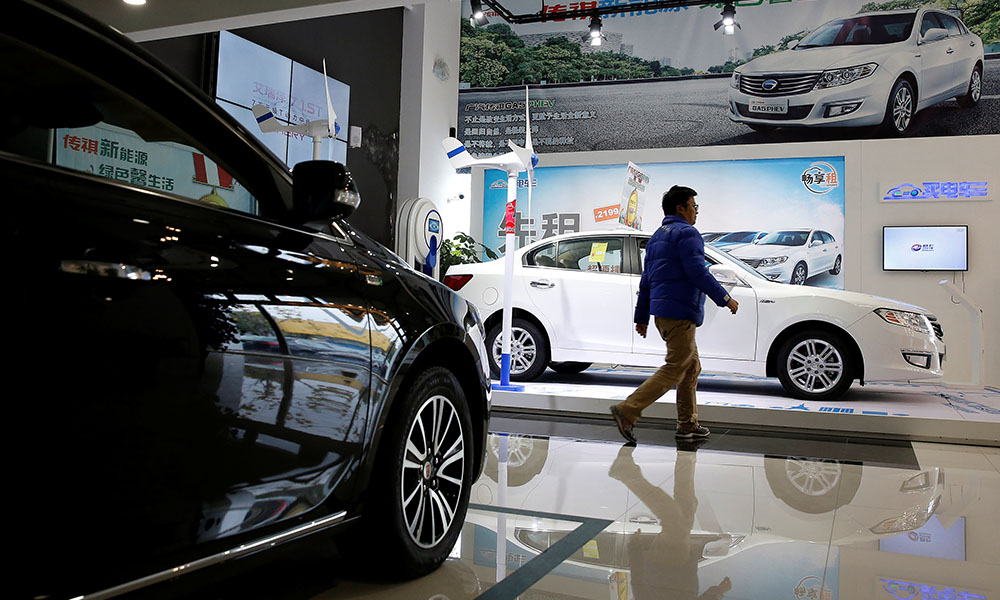 If you live in an urban area and depend on ride-hailing services like Uber or Lyft, you may have ultimate convenience at your fingertips, but you could far more than if you purchased your own vehicle. This is based on a recent study overseen by the AAA Foundation for Traffic Safety in Orlando, FL.
Based on data compiled from 243,838 economy-level, single rider trips taken in 20 U.S. urban areas, the AAA found that people living in cities who depend on ride-hailing spend, on average, $20,118 annually. The average user pays $13.15 per trip to travel a typical 6.66 miles.
The AAA's latest report expects that a new car costs an average of $7,321 annually, with 10,841 miles driven. That includes money laid out for the vehicle itself as well as for operating expenses such as fuel, maintenance, repair, financing, insurance, license/registration costs, taxes, and parking fees.
One factor that can change the equation, however, is what these people have to pay to park a car. The lowest priced big-city parking in the country, according to AAA data, is in Phoenix, AZ, with an average yearly cost of $708. On the other side, if you park a car in New York City, expect to spend an average $8,088 for the right. The national rate is $2,728 per year.
"Whether you own a vehicle or not, ride-hailing services are a convenient transportation option," says John Nielsen, AAA's managing director for automotive engineering and repair. "However, with the average American city-dweller driving nearly 11,000 miles per year, a personal vehicle is still the more cost-effective choice."
This means that those living in Boston, MA face the highest average ride-hailing costs in the nation at a yearly rate of $27,545. Nashville, TN comes in second at $26,397 a year, with Seattle WA at $23,951, and Philadelphia, PA at an average $23,201. Urbanites in Dallas, TX pay the least among the 20 busiest U.S. cities for ride-hailing at $16,944 per year.
"For those who travel a very limited number of miles annually, or have mobility issues that prevent them from driving a personal vehicle, ride-hailing can be a viable and important option," Nielsen says. "But, for everyone else: the car is still king."
Should You Buy Tesla (TSLA) After The Recent Consolidation?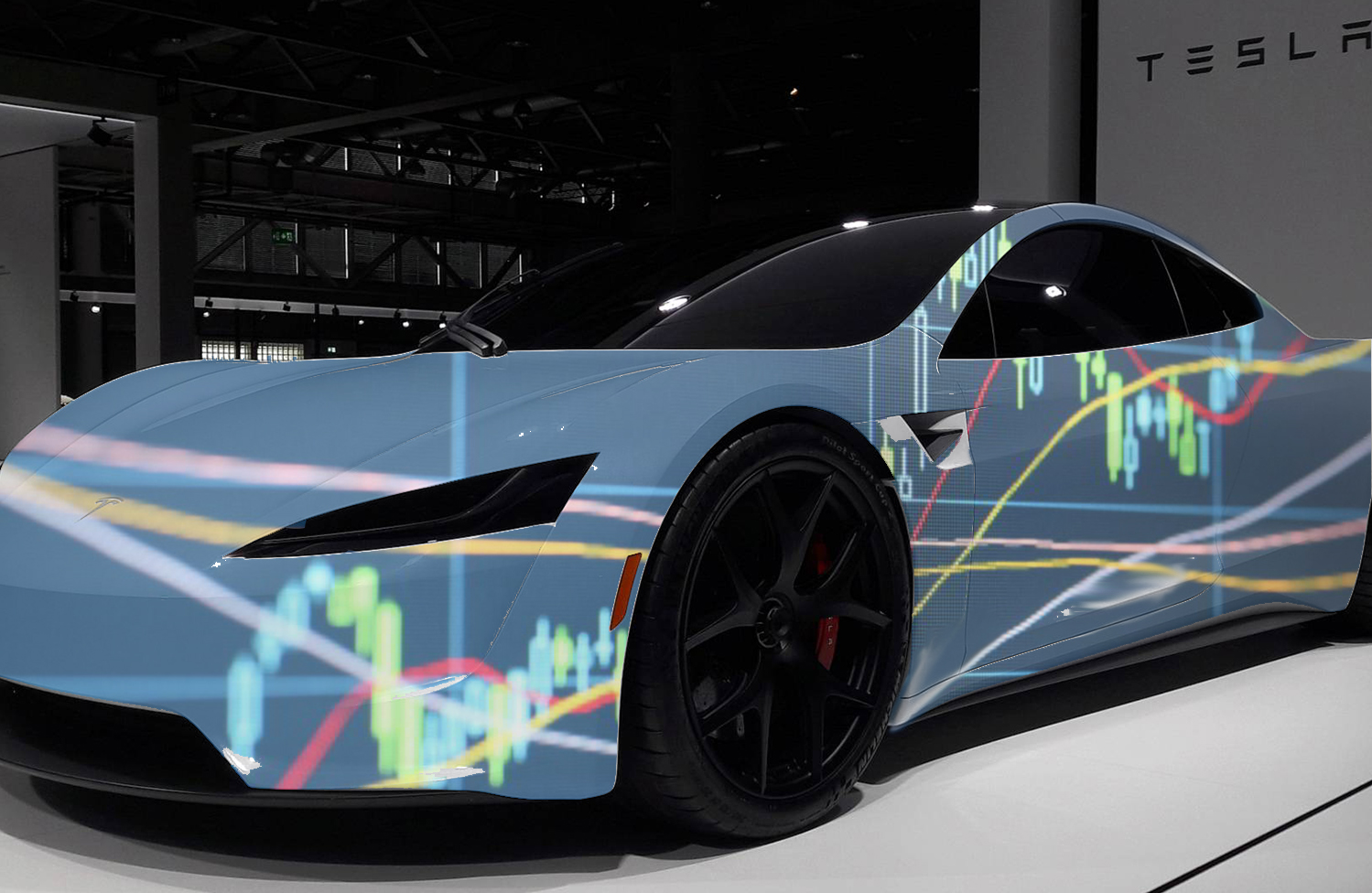 It has been a bit of an up and down year for Tesla Inc (TSLA Stock Report) so far. The electric car maker started the year off with a massive drop in deliveries. Then in the second quarter, it made a comeback by generating a larger amount of deliveries in its history.
In the same sense, TSLA stock price has been up and down as well due to a range of reasons. In such a situation, it is often difficult to properly gauge whether the company is going in the right direction or not. More importantly, it will be the best way of figuring out whether the stock is worth buying.
Can Tesla Deliver in 2019?
Now, as everyone knows, the company made a record number of deliveries in Q2 2019. Despite the year on year rise of 134%, the company's revenues actually went down 11.9%. That is a significant contract and one that might not be entirely acceptable for most investors. That being said, Tesla has stated that the company is confident in their quest to bring down the unit cost of each car and that will eventually reflect on the revenues.
[Read More] Multi-Billion Dollar Markets Are Ready For A Shake-Up; 1 Stock Could Hold The Key
In addition to that, the company is well on its way to execute its strategy by starting with luxury electric cars and eventually producing lower-priced models meant for the mass market. That is a move that could prove to be a huge boost to Tesla in the long run.
What Does The Future Hold?
However, one of the biggest concerns for the company at this point in time is its debt load of more than $13 billion. Considering the fact it is around 33% of its actual market cap, it is only natural that most investors believe that the current valuations of Tesla are unrealistic. Over the coming months, the whole thing may become even tougher for the company as it seeks to grow further.
As Tesla (TSLA) Stock Price Consolidates, What Should You Watch?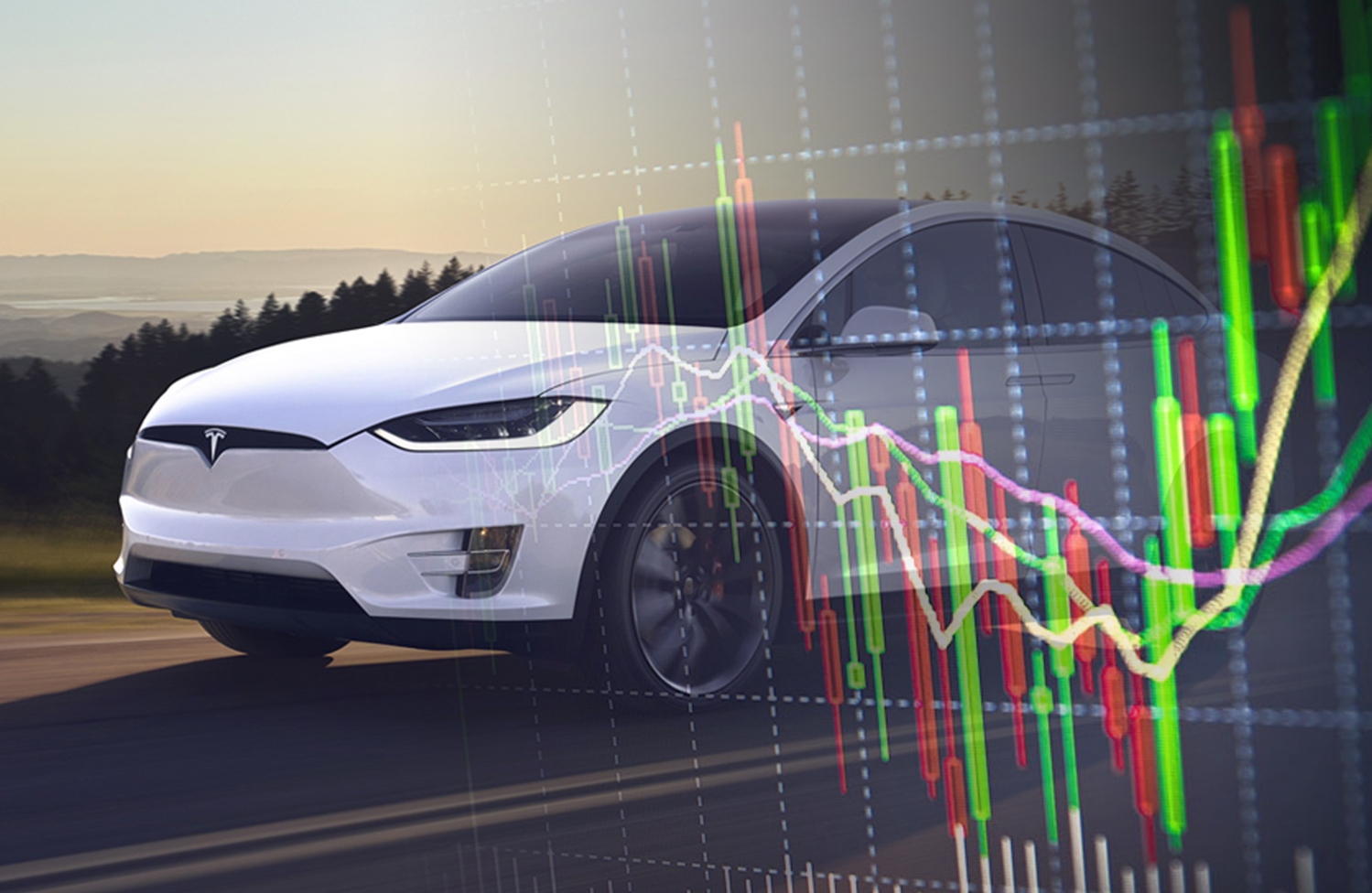 In the past few weeks, Tesla Inc. (NASDAQ:TSLA) stock price has been making headlines for various reasons. Currently, the electric vehicle maker is making headlines after its decision to reintroduce unlimited supercharging for owners of the Model S sedan and Model X cars.
Unlimited free supercharging for Model S and Model X
This is not the first time the company is offering free supercharging benefits and this shouldn't be a big deal. However, for investors who are reading between the lines, this can be unsettling for Tesla stock price. Investors are still not sure what motivated the decision to bring back the free supercharging for life hardly a year after it was phased out.
It is expensive for the company to power cars of customers for life when it has been facing unprofitability issues. The company has been laying off employees and cutting costs to show that it can be profitable in the long-term. Following the announcement of Q2 earnings Tesla stock dipped 10% after the company announced a net loss of around $408 that was almost three times what Wall Street analysts had predicted on a per-share basis.
Free supercharge for life to boost sales of Model S and Model X cars
The return of free charging is a desperate move by Tesla as it looks to boost sales of the Model S and Model X vehicles. For months bears have argued that the low-margin Model 3 car is the reason there is low demand for these premium profitable models.
For instance, in Q2 Model X sales were down 40% while Model S registrations dropped 54% in California which by far is Tesla's biggest market. On the other hand Model 3 sales doubled in the quarter. Although this might look like good news for the company it is nonetheless not if the low margin Model 3 is eating into the demand for higher-margin models.
If the company at some point phased out free supercharging then it will be pulling forthcoming sales forward. That with disappearing tax credits may help in creating a future demand vacuum for Model X and Model S vehicles.
Auto Stock Prices In Jeopardy After Latest Earnings Reports From Ford & Tesla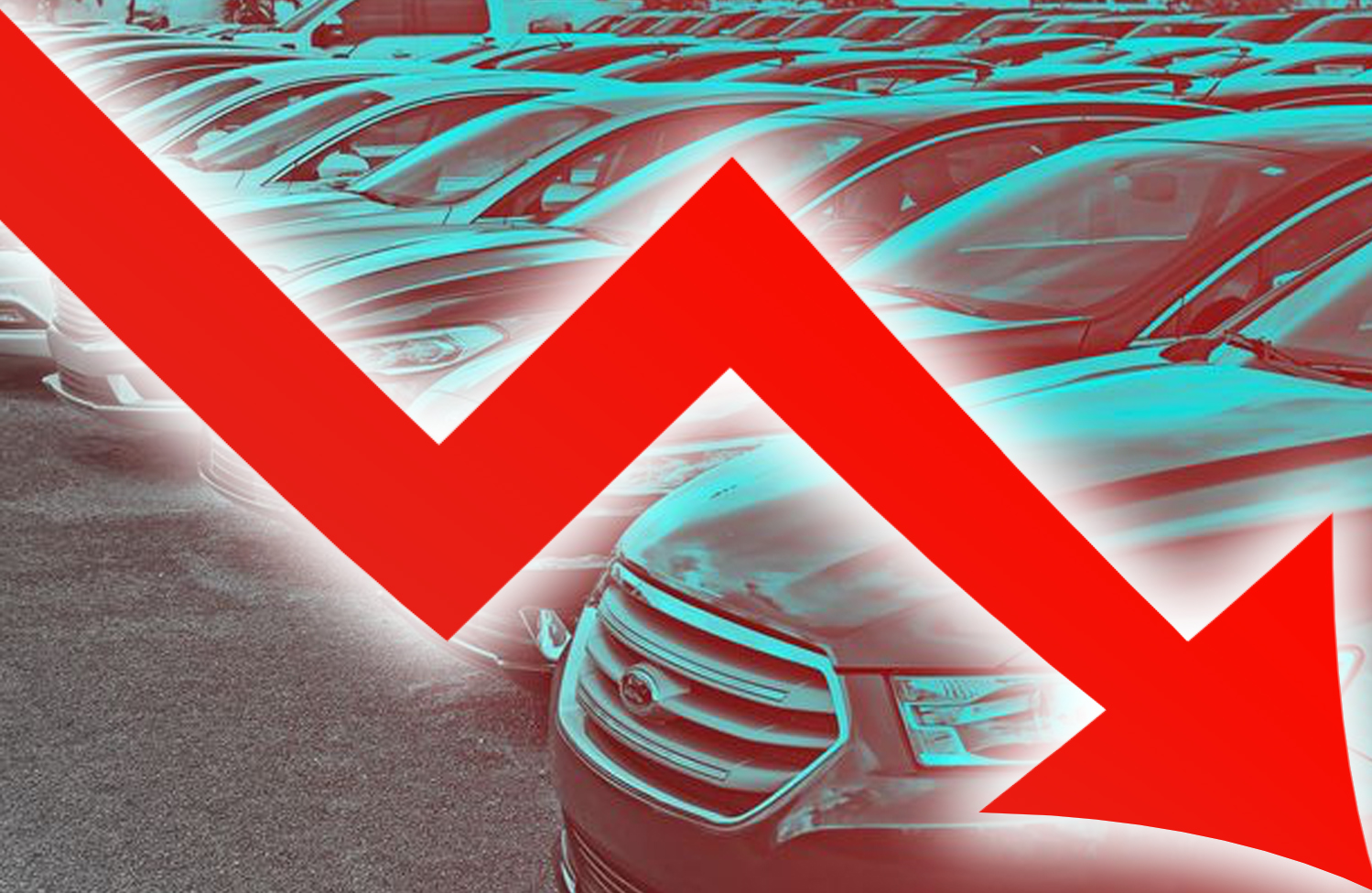 After disappointing earnings, both Ford stock price and Tesla stock price fall
The automobile industry has been through its fair share of troubles over the past few years, due to a range of factors. However, it cannot be denied that one company that has been going through a prolonged churn is Ford, one of the giants of the industry.
[Article] Can On-Demand Delivery Help Boost Autos In The Coming Quarters?
On the other hand, electric car manufacturing giant Tesla has had a rollercoaster ride for years now. That continues to be the case for the company. This week, both these companies released their Q2 2019 earnings and the results proved to be disappointing.
Ford Stock Price
Ford Motor Company (NYSE:F) released its earnings on Thursday. Unfortunately, the results proved to be a major disappointment for investors. In addition to that, the company's projections for the full year also proved to be well short of expectations.
Back in April, the shares had attained the biggest gains in a decade after the carmaker beat expectations, but the second-quarter results have dented the stock considerably. The Ford stock price declined by as much as 7.45% following the results, which is the biggest single-day fall since January 17 and the next few days could prove to be crucial.
On the other hand, the earnings for the full year were projected to be in the range of $1.20 and $1.35 a share. Analysts had expected earnings of $1.40 a share.
Tesla Stock Price
On the other hand, electric car maker Tesla Inc (NASDAQ:TSLA) may have generated record deliveries. But the company's losses widened and the resignation of co-founder J. B. Straubel didn't help matters either. However, one of the bigger reasons behind the Tesla stock price tanking by as much as 14% on Thursday was the fact that CEO Elon Musk seemed to backpedal on his promise about turning a profit in the remaining quarters this year.
Although Musk did reiterate the company's quest to turn a profit in the next two quarters, he seemed to stress more on the growth of volumes and enhancement of production capacity. Analysts believe the company needs to increase its margins if it wants to become a serious player in the industry.

Join Our Newsletter
Get stock alerts, news & trending stock alerts straight to your inbox!
We keep all user information pricate & promise to never spam.*
Search Stock Price (StockPrice.com)