Auto Ownership Could Still Much Less Expensive Than Ride Hailing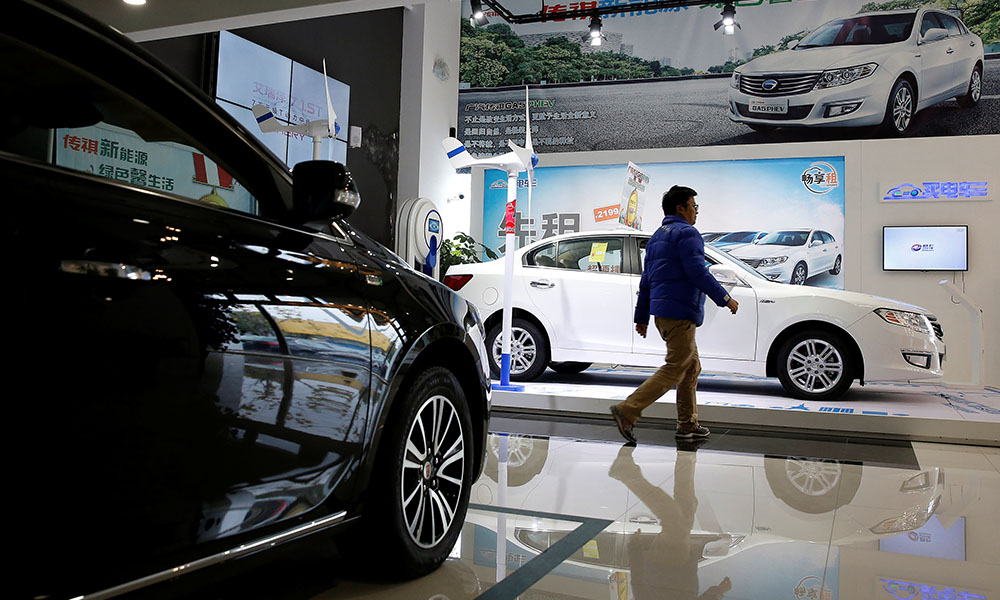 If you live in an urban area and depend on ride-hailing services like Uber or Lyft, you may have ultimate convenience at your fingertips, but you could far more than if you purchased your own vehicle. This is based on a recent study overseen by the AAA Foundation for Traffic Safety in Orlando, FL.
Based on data compiled from 243,838 economy-level, single rider trips taken in 20 U.S. urban areas, the AAA found that people living in cities who depend on ride-hailing spend, on average, $20,118 annually. The average user pays $13.15 per trip to travel a typical 6.66 miles.
The AAA's latest report expects that a new car costs an average of $7,321 annually, with 10,841 miles driven. That includes money laid out for the vehicle itself as well as for operating expenses such as fuel, maintenance, repair, financing, insurance, license/registration costs, taxes, and parking fees.
One factor that can change the equation, however, is what these people have to pay to park a car. The lowest priced big-city parking in the country, according to AAA data, is in Phoenix, AZ, with an average yearly cost of $708. On the other side, if you park a car in New York City, expect to spend an average $8,088 for the right. The national rate is $2,728 per year.
"Whether you own a vehicle or not, ride-hailing services are a convenient transportation option," says John Nielsen, AAA's managing director for automotive engineering and repair. "However, with the average American city-dweller driving nearly 11,000 miles per year, a personal vehicle is still the more cost-effective choice."
This means that those living in Boston, MA face the highest average ride-hailing costs in the nation at a yearly rate of $27,545. Nashville, TN comes in second at $26,397 a year, with Seattle WA at $23,951, and Philadelphia, PA at an average $23,201. Urbanites in Dallas, TX pay the least among the 20 busiest U.S. cities for ride-hailing at $16,944 per year.
"For those who travel a very limited number of miles annually, or have mobility issues that prevent them from driving a personal vehicle, ride-hailing can be a viable and important option," Nielsen says. "But, for everyone else: the car is still king."
Analyzing 2 Big Ride-Hailing Stocks: Uber Or Lyft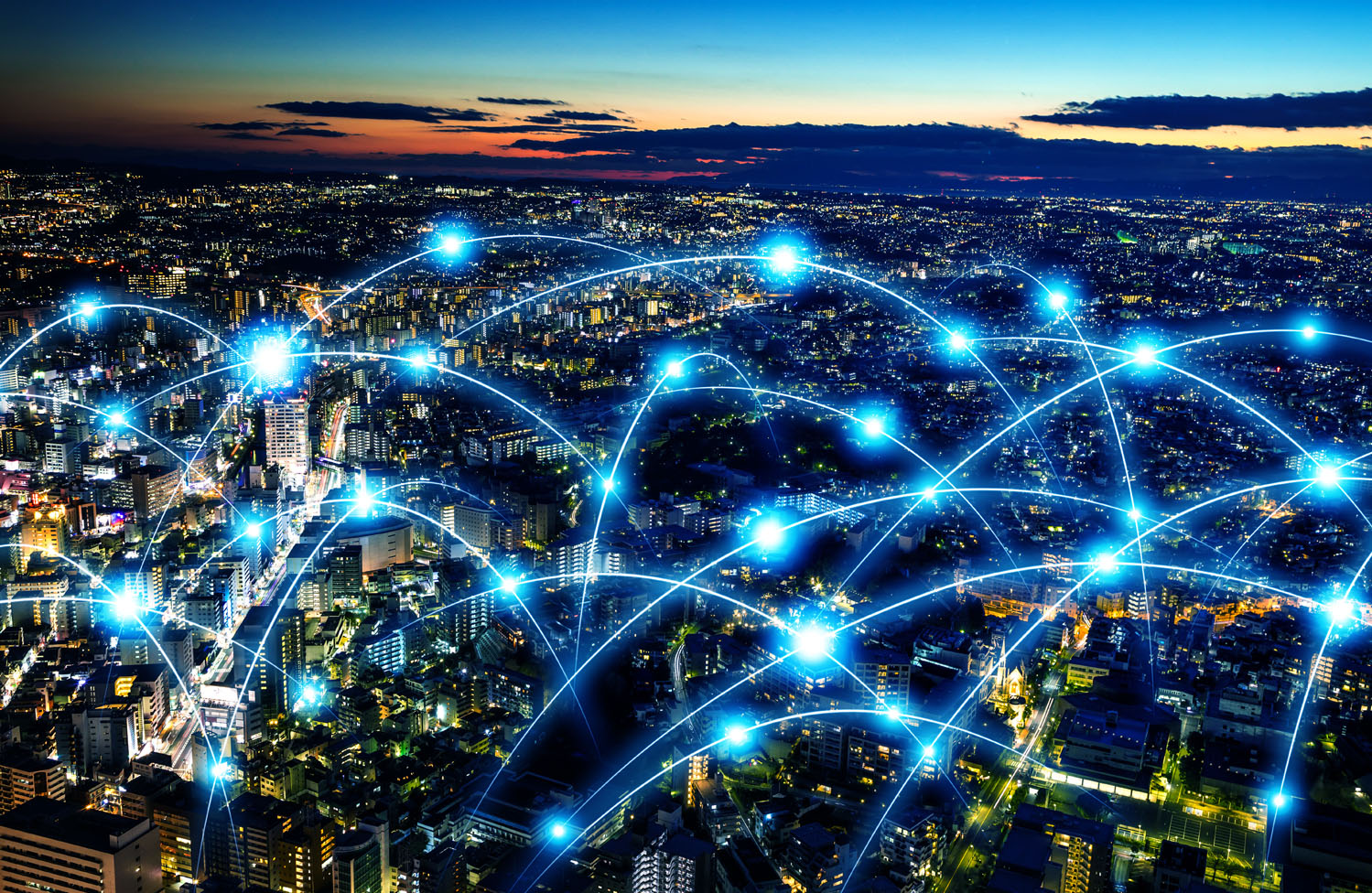 This year has been the year of tech initial public offerings and two of the biggest ones so far this year have belonged to ride-hailing companies, Uber (UBER) and Lyft (LYFT). The IPOs were highly anticipated but both companies had been disappointed in the reception they got from the market. In fact, both went below their listing prices, but eventually, both stocks have proven to be gainers.
[Special] Like Uber Eats? On-Demand Tech Companies Hit Billion-Dollar Valuations; Here's How Investors Can Capitalize In The Market
In this regard, it would be interesting to see how the two stocks match up and which of Uber or Lyft could be a better investment in the ride-hailing space.
Uber Technologies (UBER)
First and foremost, Uber (UBER) is a far bigger company when compared to Lyft and has a massive presence in some of the most lucrative markets in the world. Uber's revenues grew by 14% in the first quarter this year and touched $3.1 billion.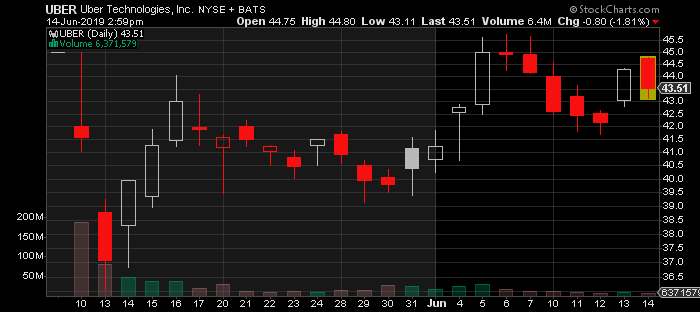 Meanwhile, gross bookings during the quarter saw as much as $14.6 billion. The gross bookings rose by 34%. On top of that, analysts estimate that Uber users are going to spend a jaw-dropping $60 billion this year.
Lyft Inc. (LYFT)
On the other hand, Lyft (LYFT) presents an interesting dilemma for investors. While it is a far smaller operation, with smaller revenues, the company is growing at a fast rate than Uber. In the first quarter of 2019, the company's revenues grew by as much as 95%.
However, the company projects the revenue growth for the whole year to be in the 52% to 53% range. Additionally, it does not have the added distraction of Uber Eats to contend with. As a conclusion, it needs to be pointed out that while Uber will continue to grow into a behemoth, Lyft can only hope to make smaller dents into its market share. Therefore, Uber may be a stronger company at this point.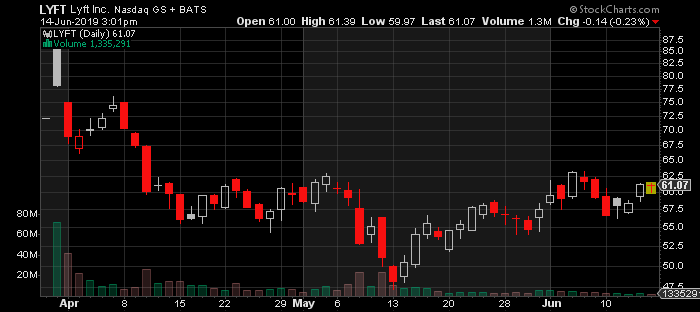 Moreover, if Uber can manage to turn Uber Eats into a profitable food delivery business then the company could grow even further.
Tesla Stock Bounces Back The Recent Slump, What Next?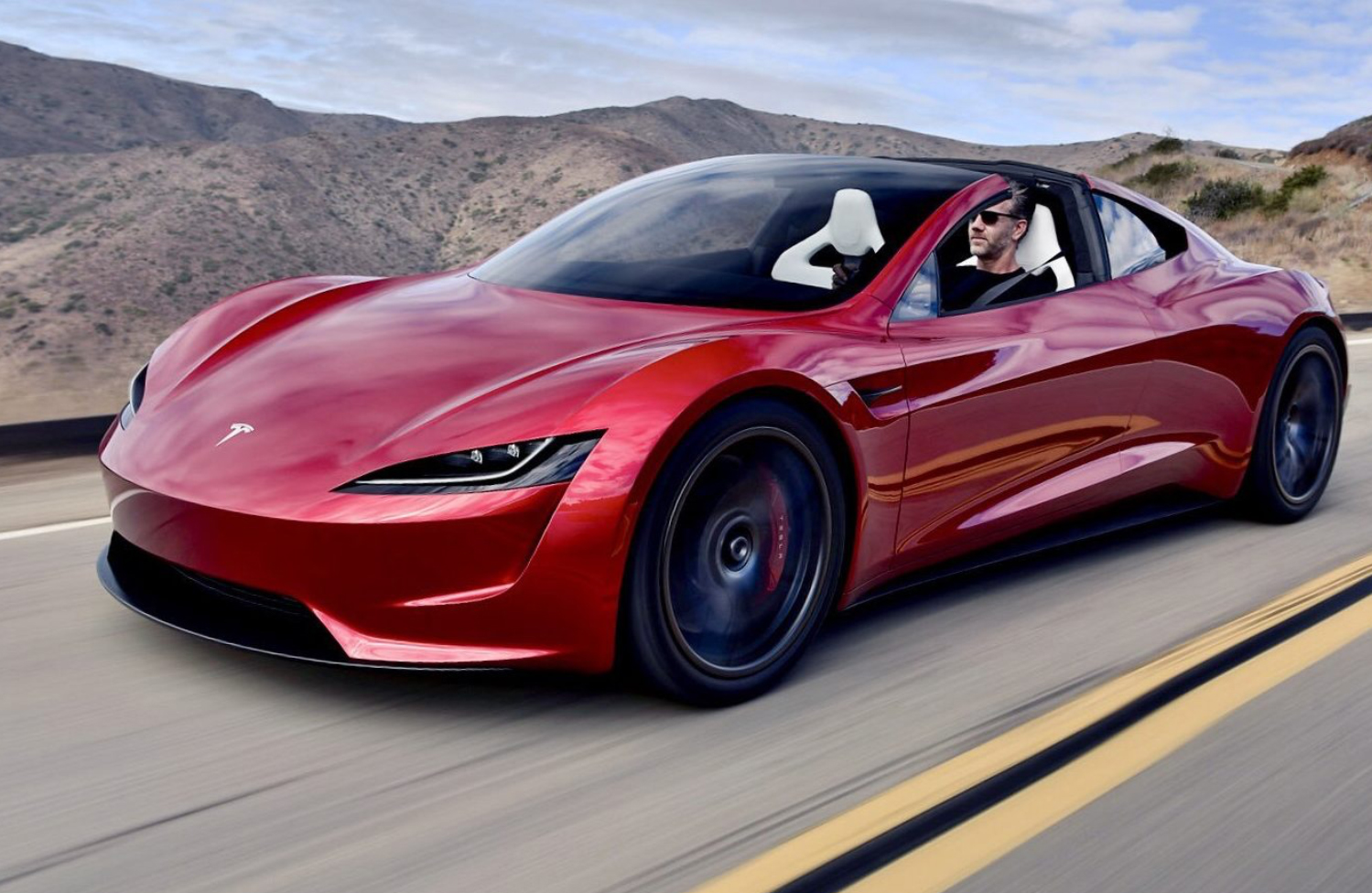 Electric vehicle major Tesla Inc (TSLA) has not had a particularly great time at the beginning of the year as total deliveries dropped to a disappointing 63,000 and there were fears that the company would struggle for the foreseeable future. However, the company has managed to turn things around in the second quarters and deliveries have picked up again in North America.
Best Ever, Quarterly Delivery?
According to most estimates, Tesla is all set to beat its best-ever quarterly delivery record by hitting 90,700 deliveries in the second quarter. That record had been touched back in Q4 2018. Although it might appear that the company has managed to shake off its disappointing performance in the first quarter, experts believe that Tesla is not completely out of choppy waters yet.
[READ MORE] On-Demand Tech Companies Hit Billion-Dollar Valuations; Here's How Investors Can Capitalize In The Market
The company's charismatic Chief Executive Officer Elon Musk had earlier stated that the showing in the 1st quarter was a minor bump and he expected deliveries to improve significantly. Wall Street analysts agree as well and JMP Securities has stated that Tesla registered more Model 3s in April and May than the entirety of the first quarter. However, there are some factors that have had an effect on the delivery figures.
It has emerged that as many as 10,600 vehicles were already on their way to be delivered to customers towards the end of the first quarter but the deliveries were actually made in April. Additionally, Tesla also started delivering its cheaper version of the Model 3 that is priced at $35,000 and that also produced a significant bump in orders.
Model 3
That being said, it is also important to note that Tesla would not be able to deliver the Model 3 for $35,000 for long since the changes in subsidies provided by the government are going to drop. The tax credit for purchasing a Tesla dropped to $3750 from $7500 at the beginning of 2019 and on 1 July, it will drop by another 50%. In such a situation, it will be interesting to note how the company can keep up the numbers.
Last but not least, the company's deliveries in China has also declined significantly and the trade tensions are also going to have an effect on Tesla's business in one of the world's biggest electric vehicle markets.
Tesla's stock has bounced back almost 20% in a week from its 52-week low of $176.99.
Like This Article? Check Out How This Technology Could Become A Global Phenomenon
One Name, Two Trucks; Tesla vs. Nikola Motors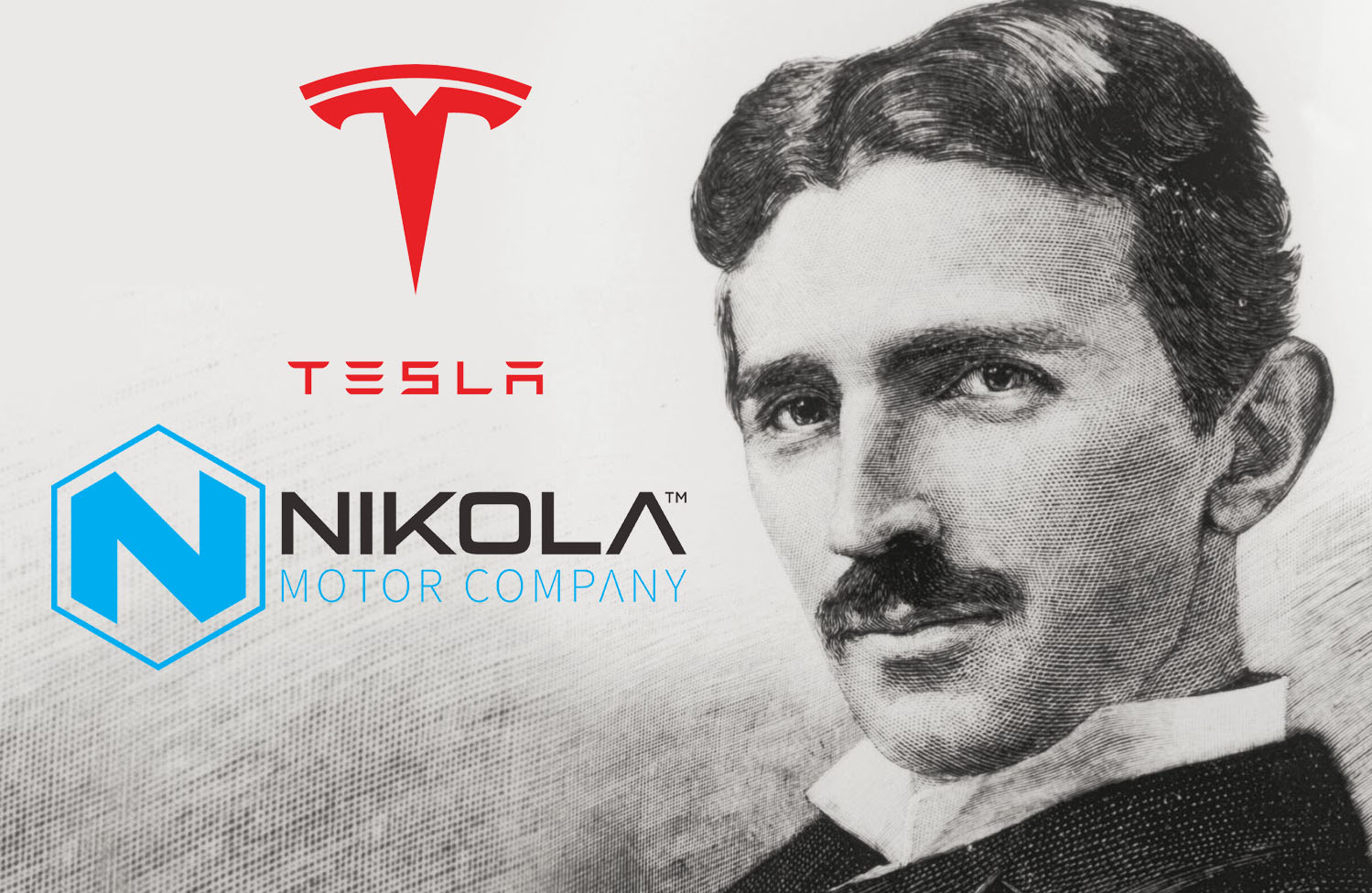 I'll recount to you a scene from one of my favorite movies of all time if that's alright. The film, in question, is David Fincher's "The Social Network," a biographical drama about the founding of Facebook (FB) and the accompanying legal journey Mark Zuckerberg endures after the idea is born. In the scene, Cameron Winklevoss, Tyler Winklevoss, and Divya Narendra are planning to sue Zuckerberg for allegedly stealing the source code and design of their site, ConnectU, formally known as The Harvard Connection. Zuckerberg had verbally acknowledged helping his new partners with their site but ended up putting all his efforts into Facebook (FB) at the time. The films go on to detail Zuckerberg's life and eventual major success with his social media platform, but not before showing audiences that he paid the Winklevoss team millions in settlements. 
The film immortalized Mark Zuckerberg as a cultural tech icon, but also depicted the Winklevoss Twins as the guys who didn't wise up in time. American trucking startup Nikola Motor Company, though not created in retaliation of a colleague who stole their idea, is wise to the country's desire for environmentally conscious forms of transportation. 
Nikola Motor, named after the famous Serbian-American inventor Nikola Tesla, was founded in Utah to manufacture and distribute electric vehicles for consumers. You can already guess, at least by their name and entire company mission, who their biggest competitor is. If you can't, we may need to sit down and have a long talk, son. 
Back in 2016, Nikola Motor announced its two initial vehicle offerings; The Nikola Zero, a utility terrain vehicle (UTV) with a max range of 125 miles, not necessarily bringing the electric heat for auto enthusiast and the Nikola One, a semi-truck that'll get'er done in 1,200 miles or less. Two years have gone by and that other company named after Nikola, Tesla (TSLA) and its CEO Elon Musk, have peaked the curiosity of environmentalists and car owners the world over. In recent news, Tesla (TSLA) has testing and debugging their advanced driver assist system, known as Autopilot. The system, according to tech experts, uses a host of cameras and sensors enabling the car to essentially drive itself. 
Over at the first-name truck company, Nikola Motors, the company announced on Tuesday that a third generation version of their semi-truck, the Nikola Tre, will have a hydrogen-electric fuel cell generating 1000 horsepower, and will begin global production in 2023. 
"This truck is a real stunner and long overdue for Europe. It will be the first European zero-emission commercial truck to be delivered with redundant braking, redundant steering, redundant 800Vdc batteries, and a redundant 120 kW hydrogen fuel cell, all necessary for true level 5 autonomy." 

–Trevor Milton, Founder and Chief Executive Officer, Nikola Motor Company 
Compared to Tesla's (TSLA) semi which boasts a 500-mile range on an electric battery, Nikola Tre will run solely on hydrogen. According to the company's official press release, they are currently partnered with Nel Hydrogen, a hydrogen production solutions company based in Norway, to create 700 hydrogen stations across the US and Canada by 2028. This will allow truck drivers operating Nikola Tre vehicles to refuel with ease as they transport goods along the highways and roadways of the country. 
"Nel has been good to work with for our USA station design and rollout. We will work with Nel to secure resources for our European growth strategy. We have a lot of work ahead of us, but with the right partners, we can accomplish it."

–Kim Brady, Chief Financial Officer, Nikola Motor Company 
Search Stock Price (StockPrice.com)