SpaceX Launches US Air Force GPS Satellite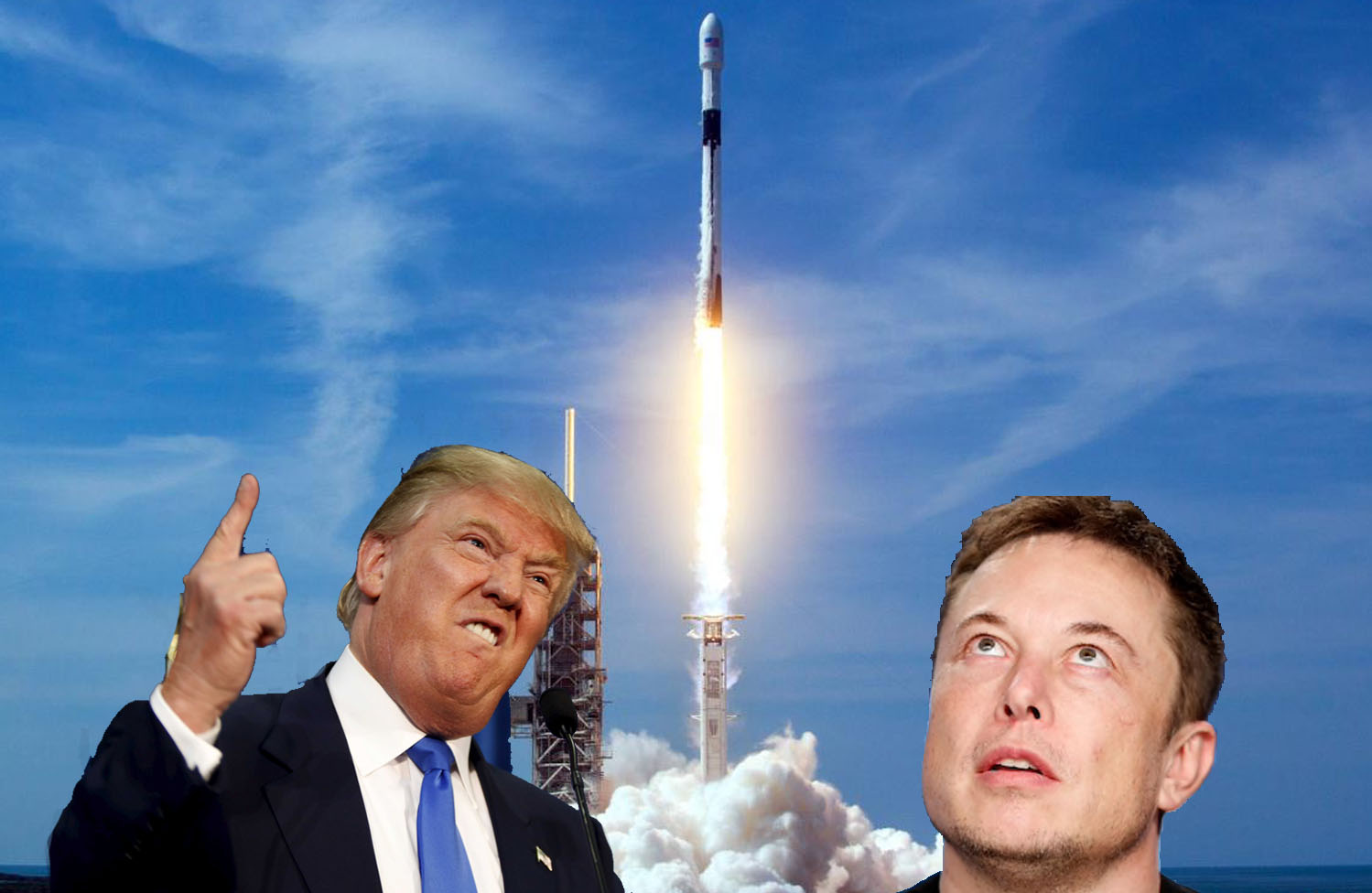 Over the course of human history, there have been many collaborations that have tested the very fabric of time and space. Cain and Abel, Batman and Robin, and of course, the primordial combining of both the butter of peanut and the jelly. In more recent news, when one hears the name, "Elon Musk," the first inclination is not to assume that the billionaire founder of Tesla (TSLA), The Boring Company, and SpaceX, would ever partner up with any entity that purports the military industrial complex. Well, sports fans, Musk's latter venture, SpaceX, just announced its successful completion of launching the United States Air Force's first Global Positioning System (GPS) III satellite. 
According to official reports, the Air Force's GPS III satellite, manufactured by everyone's favorite government weapons contractor, Lockheed Martin (LMT), was encapsulated in a SpaceX rocket earlier in December, with the launch date set for Christmas Eve. GPS III SV01 was nicknamed "Vespucci" after Amerigo Vespucci, the Italian adventurer who accidentally discovered the new world and paved the way for conquistadors and colonizers hundreds of years ahead of his time. Disengaging from the political rhetoric, the US Air Force is launching Vespucci in an effort to upgrade the current "'gold standard' in positioning, navigation, and timing services for more than four billion users worldwide." 
For those unfamiliar with how GPS systems work, the quick and easy explanation is that when someone is trying to find their 'global position,' a signal will be sent from a smartphone or GPS-locating device, and the position of said device will be triangulated after the signal has been sent up to pinball of one of the GPS satellites in space. In addition to providing global citizens with improved ability to locate their Uber drivers, the USAF says GPS III will be used in conjunction with Space and Missile Systems Center's SMC 2.0 which "focuses on innovation to deliver capability to the warfighter." 
In terms of the Air Force's aforementioned focus on satellite improvements for the 'warfighter,' they are speaking in terms of providing the best possible equipment in the event that global warfare extends into the reaches of space. Several months ago, President Donald Trump decided that the United States should have, within its Air Force, a Space Force ready to be deployed in the event of literal Star Wars.
The official language of President Trump's "Space Force" Memo states that:
"Pursuant to my authority as Commander in Chief…in consultation with the Secretary of Defense and the Chairman of the Joint Chiefs of Staff, I direct the establishment, consistent with United States law, of United States Space Command as a function Unified Combatant Command. I also direct the Secretary of Defense to recommend officers for my nomination and Senate confirmation as Commander and Deputy Commander of the new United States Space Command."

–President Donald Trump "Test of a Memorandum from the President Regarding Establishment of Space Command 
Taking all the news of the United States Space Command into consideration, SpaceX's collaboration with the USAF indicates a dramatic shift in how tech industry wunderkinder have viewed traditional government institutions. Previously, individuals like Musk invented products and experimented with rockets to rebel against the government and innovate for the future without federal intervention. 
Several months ago, Richard Branson, a different billionaire with creative ideas, launched his own commercial aircraft into space. 
According to reports, the aircraft climbed over 52 miles of altitude and hit a top speed of Mach 2.9, or 2225.08 miles per hour for you non-aerospace plebeians. Continuing the brief aerospace lesson for a hot moment. When reports say SpaceShipTwo reached the "edge of space," they are referring to the internationally recognized Karman line. Referencing the always faithful Wikipedia definition, the Karman line "lies at an altitude of 100km (62 miles, 330,000 ft) above Earth's sea level and commonly represents the boundary between Earth's atmosphere and outer space." So, to put it nicely, the two astronauts aboard Virgin Galactic's spacecraft didn't quite reach space just yet. 
Musk's partnership with the United States Air Force reflects mood change that will hopefully see companies and governmental institutions work in tandem to create and invent to improve the lives of future generations. 
4 Security Penny Stocks To Watch
As Threats Arise, Security Stocks Take Center Stage In 2019
With the Federal Reserve's meeting coming, the general market is bracing for anything. Meanwhile, penny stocks are continuing to climb at absurd rates. Trading penny stocks as of late has brought many investors fruitful profits and they look to continue this trend. Here are some security penny stocks to watch for the remainder of June 2019:
Security Penny Stock #1

Liberty Defense Holdings (SCAN.V)


Market Cap: $46.404M

Liberty Defense Holdings Ltd. (SCAN.V) is a security company looking to take the industry into the next century. Liberty's HEXWAVE product is a 3-dimensional scanning device that can detect weapons and threats of any kind. The product can do this both with speed and discretion ensuring privacy for citizens.

Liberty signed a Memorandum of Understanding with the soccer team FC Bayern München to beta test HEXWAVE in their arena. They join an ever-growing list of places that have signed MOU's to beta test Liberty's product. This MOU expands its ability to comply with and test the market requirements for their product internationally.
"The reception to our HEXWAVE product has been fantastic and we are excited about working alongside FC Bayern Munich, a team that is a household name in both Europe and North America, […] Our ability to deploy in both indoor and outdoor settings, with covert and overt applications, sets us apart and has also been driving increasing interest from the market."

Bill Riker, CEO of Liberty
---
Security Penny Stock #2

Magal Security Systems (MAGS)


Market Cap: $101.371M

Magal Security Systems Ltd. (MAGS) provides security solutions both online and physical. Some services provided include identifying potential security problems, integrating new systems, and custom designs for any type of security needs.

Recently, Magal received a $5.5 million contract for its advanced perimeter intrusion detection system. The system prevents people from illegally crossing border fences and walls.

Dror Sharon, CEO of Magal, stated, "Magal is a world leader in perimeter intrusion technologies. Our growing wins of orders such as this – providing sensors for active international borders, is due to the decades of experience that we have in providing systems that have more than proven themselves in-the-field."
---
Security Penny Stock #3

Rekor Systems (REKR)


Market Cap: $27.502M

Rekor Systems Inc. (REKR) is a company that has developed surveillance technology to enhance public safety, banking, and traffic management. Primarily, the company takes their advanced software, which utilizes machine learning and upgrades IP cameras to the next level. This reduces the cost when collecting highway tolls and helps manage traffic congestion.

Throughout June, Rekor Systems has been gaining recognition and application across the US. On June 3rd Rekor obtained a contract to start deploying its Mobile LBR-2 vehicle recognition systems. After this deployment on the 3rd, the LPR-2 system North Carolina law enforcement placed an order. On June 12th, Colorado highway authorities chose Rekor's cloud system called NUMERUS to read enhance their license plate reading.
---
Security Penny Stock #4

BIO-key International (BKYI)


Market Cap: $18.03M

BIO-key International Inc. (BKYI) is a security technologies company that is pushing past the limits of fingerprint scanning. BIO-key provides a plethora of finger scanning products that provide security for your computer, hard drive, and the government. They have a partnership with Microsoft to develop biometric sign-in for Windows 10.

The company recently announced that a foreign defense ministry ordered more BIO-key deployment for secure access to Microsoft applications.
"We were delighted that such a capable and prestigious technology team determined that BIO-key met their security and scalability requirements and have now made follow-on investments to grow their user base. Defense Ministries are constant targets of cyber-attacks, and we are glad to help them step up authentication to the highest assurance with NIST-verified accuracy and FIPS compliance."

Jim Sullivan, SVP of BIO
---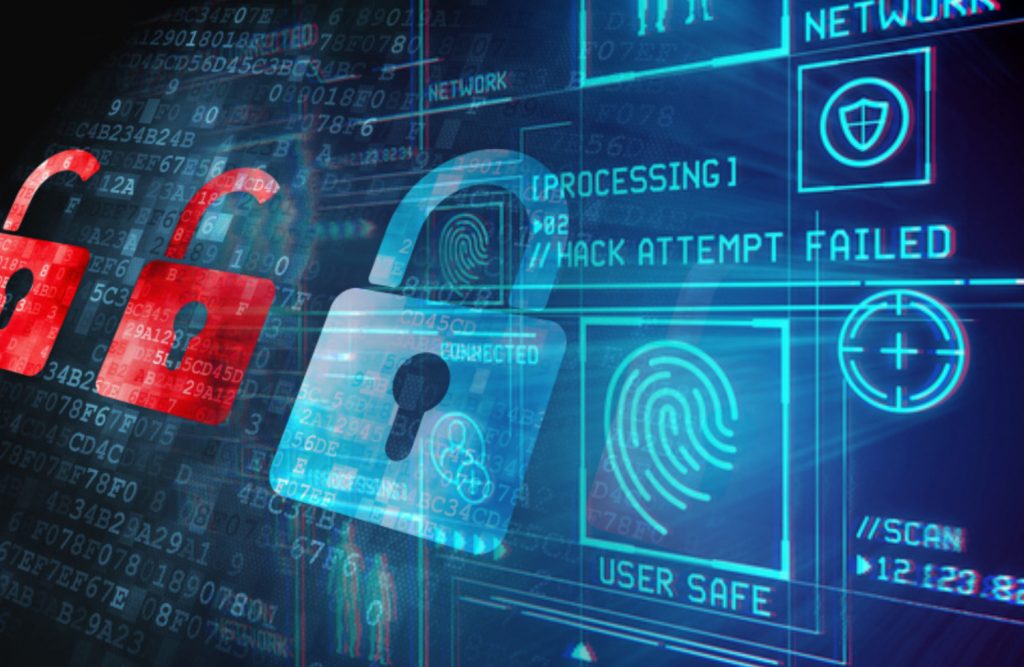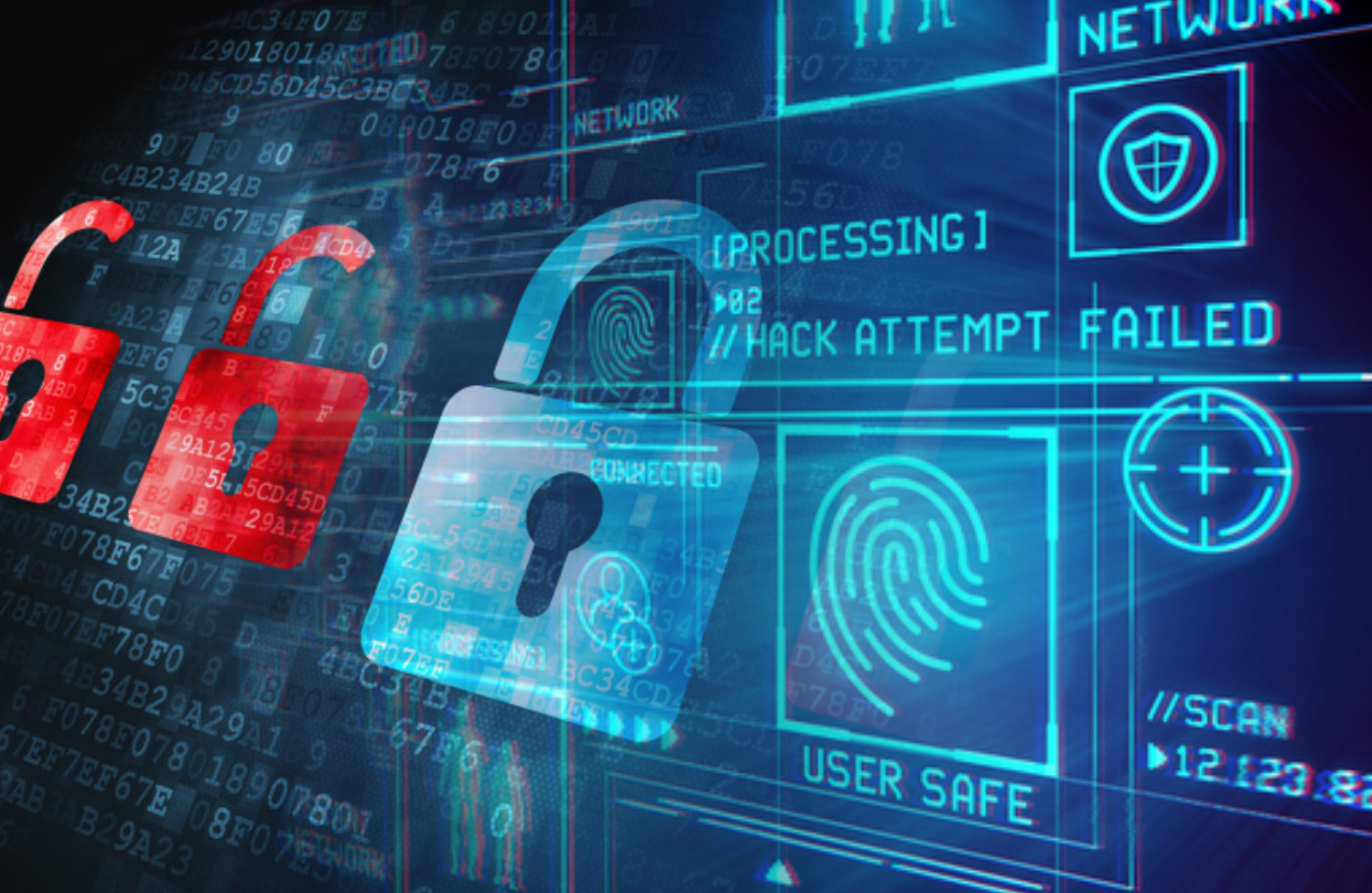 How Tech Is Making Life Easier
Ever since the technology boom, the average citizen in developed countries has seen their standard of living increase substantially. It would have been unimaginable to think people would have devices that could connect them to other people across the globe in seconds.
A More Convenient 'GrubHub'?
ParcelPal (PTNYF) (PKG.CN) is a delivery service that allows customers to order almost any type of good. This ranges from your next pair of jeans to a cheeseburger and even to marijuana. The delivery service allows consumers to get anything delivered within in an hour. ParcelPal is making strong moves to become the world's premier delivery service. They are based out of Vancouver and taking steps to expand throughout Canada.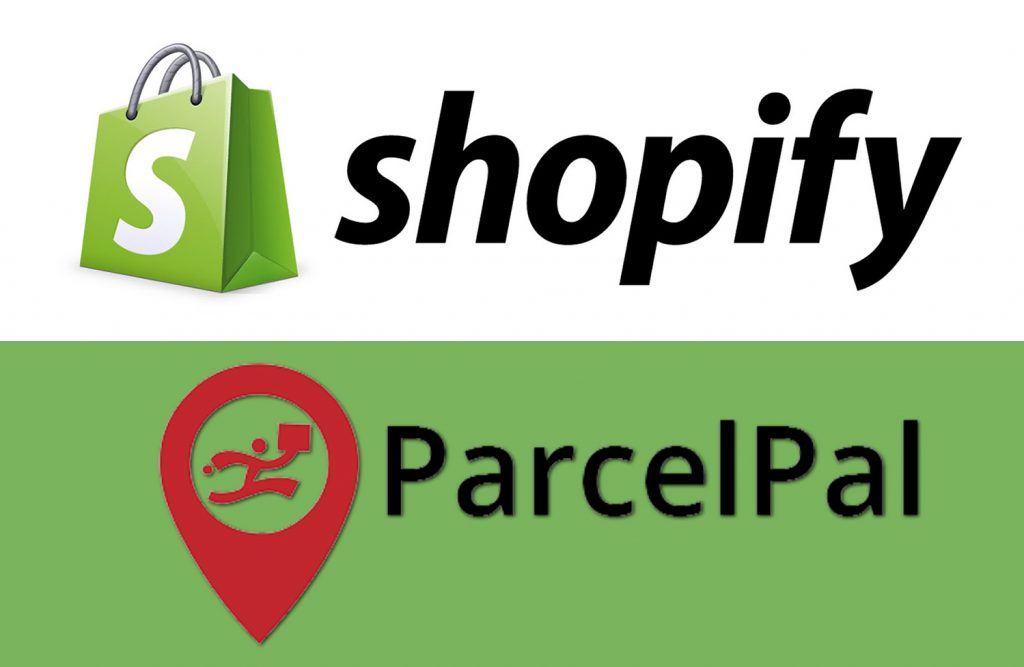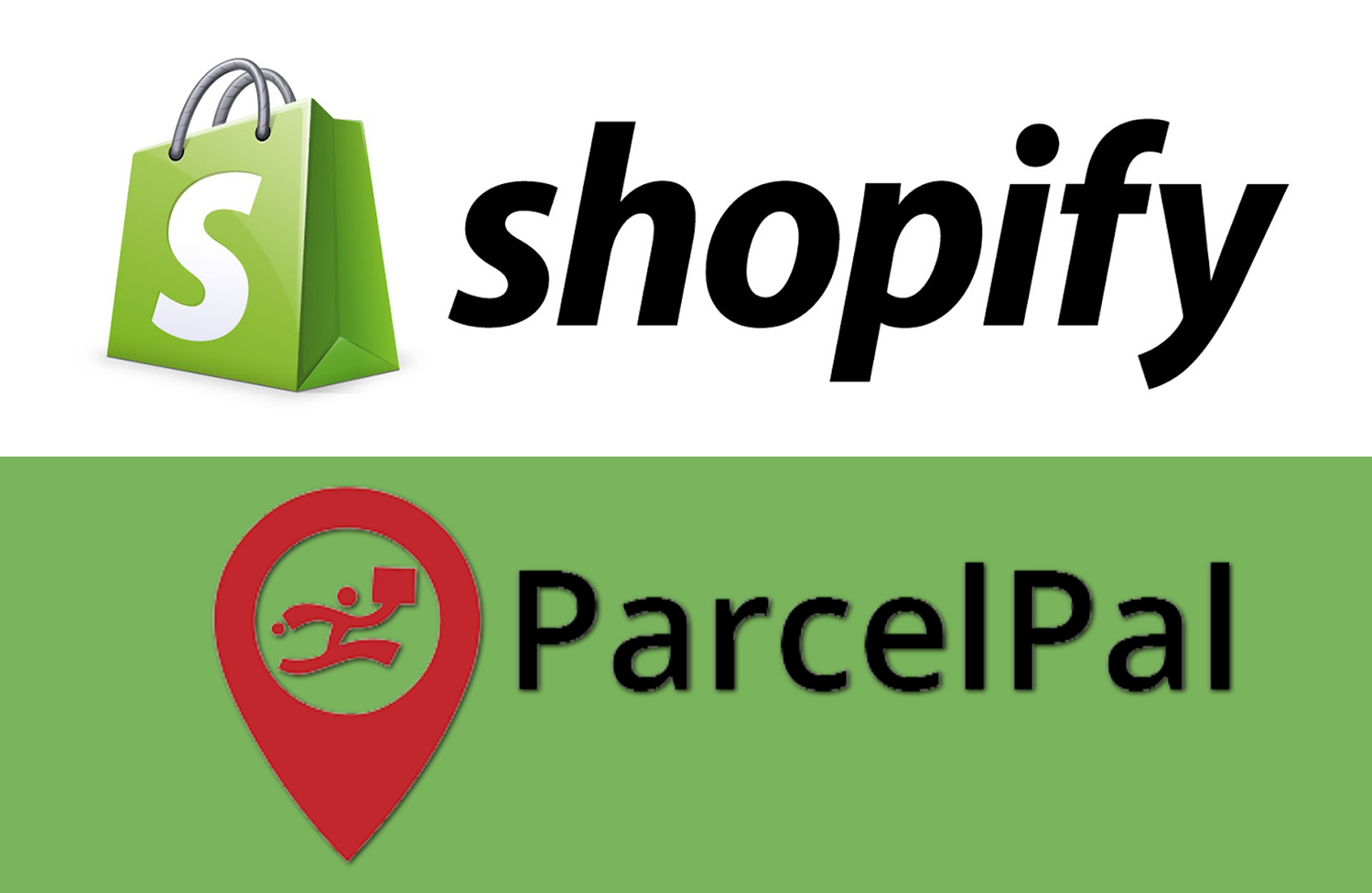 ParcelPal has reached many milestones already and they are just getting started. The company has completed over 2 million deliveries which showed the company's tremendous growth. ParcelPal received top-notch recognition from Amazon, where they achieved Gold Status for the excellent completion of their Amazon work order.
Recently, ParcelPal has integrated into the Canadian e-commerce powerhouse called Shopify. ParcelPal is bringing two companies, Choom Holdings and Kiaro, into Shopify's space. This allows Shopify customers to order recreational and medical marijuana through the integration.
ParcelPal's President and CEO, Kelly Abbott, explained, "Shopify is the main e-commerce platform in Canada for cannabis. Our integration onto the Shopify platform allows us to easily integrate and begin executing within the space."
A Powerhouse in Technology – The APPL Of Investors Eyes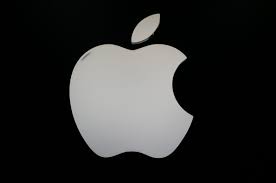 Apple, no not the fruit, is one of the leading companies in technology innovation. Starting off with their Mac computers to the iPod and now the revolutionary iPhone. This company paved the way for the cell phone industry inspiring LG, Pixel, and the Samsung Galaxy. In addition, they continue to produce one of the best computers in the world.
Apple was the first company to reach a $1 trillion market value. Although it has slightly decreased, that is not stopping them from transforming the technology landscape. The company recently held its annual keynote address where they discuss upcoming innovations. This year they announced some big-time improvements. This included iOS 13, a new Mac Pro computer, the iPadOS, and macOS Catalina.
The World is a Much Smaller Place
Social media has grown alongside the development of the internet. It has created new job opportunities, industries, and social interaction psychology. Companies like Twitter have made it possible for someone in Iowa reach across the globe to citizens in Australia. Twitter is one of the prominent social media platforms that has thrived in our current internet age.
Ever since Donald Trump was elected, Twitter has become a prominent source for political discourse and news. This development brought more users to their platform and which helps increase their revenues. Their main source of revenue comes from advertisements and the more people that see the ads the more they cost.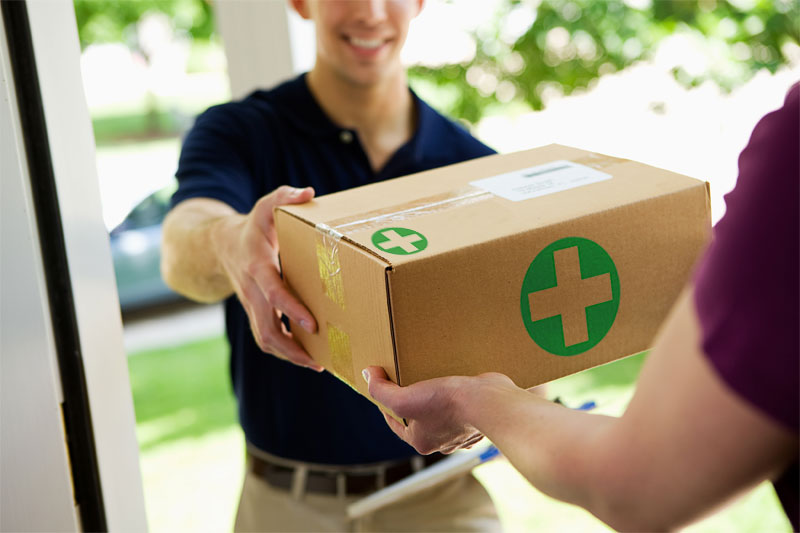 Liberty Defense (SCAN.V) to Collaborate with FC Bayern München to Beta Test HEXWAVE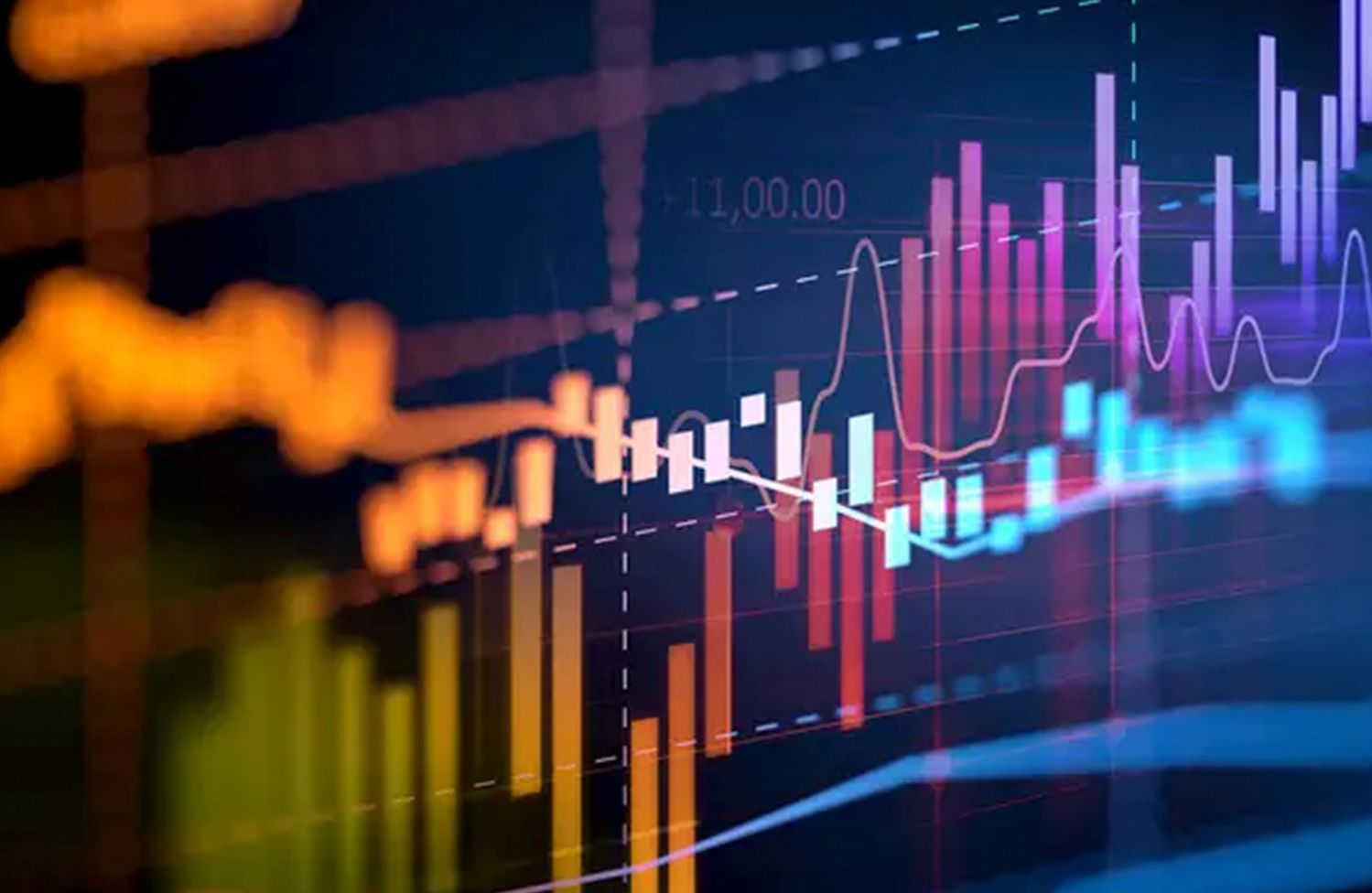 VANCOUVER and MÜNCHEN, Germany, June 17, 2019 /PRNewswire/ – Liberty Defense Holdings, Ltd. ("Liberty") (TSXV: SCAN; FRANKFURT: LD2), a leader in security and weapons detection solutions, is pleased to announce that the company has signed a Memorandum of Understanding ("MOU") with the German soccer team, FCBayern München ("FC Bayern"), a German football club based in Munich, Bavaria ("Bayern") to beta test HEXWAVE.
Allianz Arena, the home of FC Bayern, has a 75,000-seating capacity and is the second largest arena in Germany.
HEXWAVE uses low-power, radar imaging and artificial intelligence primarily to detect and identify weapons, while enabling a layered defense strategy for a venue, meaning the ability to detect threats at the perimeter of the property without obstructing the movement of large groups of people.
"The reception to our HEXWAVE product has been fantastic and we are excited about working alongside FC Bayern Munich, a team that is a household name in both Europe and North America," said Bill Riker, CEO of Liberty Defense. "Our ability to deploy in both indoor and outdoor settings, with covert and overt applications, sets us apart and has also been driving increasing interest from the market."
Product testing in actual facilities, in partnership with organizations such as FC Bayern, are a crucial part of the product development process for HEXWAVE to ensure that the product is aligned to market requirements. Testing in Europe will likely take place following the initial testing in North America.
Beta testing involves testing HEXWAVE in a live environment with the initial Alpha testing to occur at Liberty's Center of Excellence laboratory in Atlanta, Georgia.
Oliver Meßthaler, head of security FC Bayern München said, "We look forward to working with Liberty Defense to assess the capabilities of the HEXWAVE product."
"We are pleased to have the opportunity to work with FC Bayern and have them sign on to become the first early adopter in Europe of this advanced technology," added Riker.
The weapons detections systems market size is expected to reach over US$7.5 billion by 2025, up from US$4.9 billion today, with public venues such as stadiums comprising 20% of the market. Europe alone is expected to make up 24% of this global market, according to a 2018 report from Homeland Security Research Corp.
On Behalf of Liberty Defense
Bill Riker
CEO & Director
About Liberty Defense
Liberty provides security solutions for concealed weapon detection in high volume foot traffic areas and has secured an exclusive license from Massachusetts Institute of Technology (MIT), as well as a technology transfer agreement, for patents related to active 3D radar imaging technology that are packaged into the HEXWAVE product. The system is designed to provide discrete, modular and scalable protection to provide layered, stand-off detection capability. This is intended to provide a means to proactively counter evolving urban threats. The sensors with active 3D radar imaging and Artificial Intelligence (AI)-enhanced automatic detection are designed to detect metallic and non-metallic firearms, knives, explosives and other threats. Liberty is committed to protecting communities and preserving peace of mind through superior security detection solutions. Learn more: LibertyDefense.com
About FC Bayern München
Football-Club Bayern München AG., commonly known as FC Bayern München, FCB, Bayern Munich, or FC Bayern, is a German sports club based in Munich, Bavaria (Bayern). It is best known for its professional football team, which plays in the Bundesliga, the top tier of the German football league system, and is the most successful club in German football history, having won a record 29 national titles and 19 national cups. Allianz Arena has a 75,000 seating capacity and is the second largest arena in Germany.
FORWARD-LOOKING STATEMENTS
When used in this press release, the words "estimate", "project", "belief", "anticipate", "intend", "expect", "plan", "predict", "may" or "should" and the negative of these words or such variations thereon or comparable terminology are intended to identify forward-looking statements and information. Although Liberty believes, in light of the experience of their respective officers and directors, current conditions and expected future developments and other factors that have been considered appropriate, that the expectations reflected in the forward-looking statements and information in this press release are reasonable, undue reliance should not be placed on them because the parties can give no assurance that such statements will prove to be correct. The forward-looking statements and information in this press release include, amongst others, information relating to the expectation for development of HEXWAVE and future Beta testing. Such statements and information reflect the current view of Liberty. There are risks and uncertainties that may cause actual results to differ materially from those contemplated in those forward-looking statements and information.
By their nature, forward-looking statements involve known and unknown risks, uncertainties and other factors which may cause our actual results, performance or achievements, or other future events, to be materially different from any future results, performance or achievements expressed or implied by such forward-looking statements. Such factors include, among others, the development of HEXWAVE and future Beta testing. These fluctuations may adversely affect the price of the Liberty's securities, regardless of its operating performance. There are a number of important factors that could cause Liberty's actual results to differ materially from those indicated or implied by forward-looking statements and information. Such factors include, among others: currency fluctuations; limited business history of the parties; disruptions or changes in the credit or security markets; results of operation activities and development of projects; project cost overruns or unanticipated costs and expenses; and general market and industry conditions. The parties undertake no obligation to comment on analyses, expectations or statements made by third parties in respect of their securities or their respective financial or operating results (as applicable).
Liberty cautions that the foregoing list of material factors is not exhaustive. When relying on Liberty's forward-looking statements and information to make decisions, investors and others should carefully consider the foregoing factors and other uncertainties and potential events. Liberty has assumed that the material factors referred to in the previous paragraph will not cause such forward-looking statements and information to differ materially from actual results or events. However, the list of these factors is not exhaustive and is subject to change and there can be no assurance that such assumptions will reflect the actual outcome of such items or factors.
The forward-looking information contained in this press release represents the expectations of Liberty as of the date of this press release and, accordingly, are subject to change after such date. Liberty does not undertake to update this information at any particular time except as required in accordance with applicable laws.
Neither the TSX Venture Exchange nor its Regulation Services Provider (as that term is defined in the policies of the TSX Venture Exchange) accepts responsibility for the adequacy or accuracy of this press release.
Search Stock Price (StockPrice.com)