Will Microsoft Edge's Reboot Make A Difference?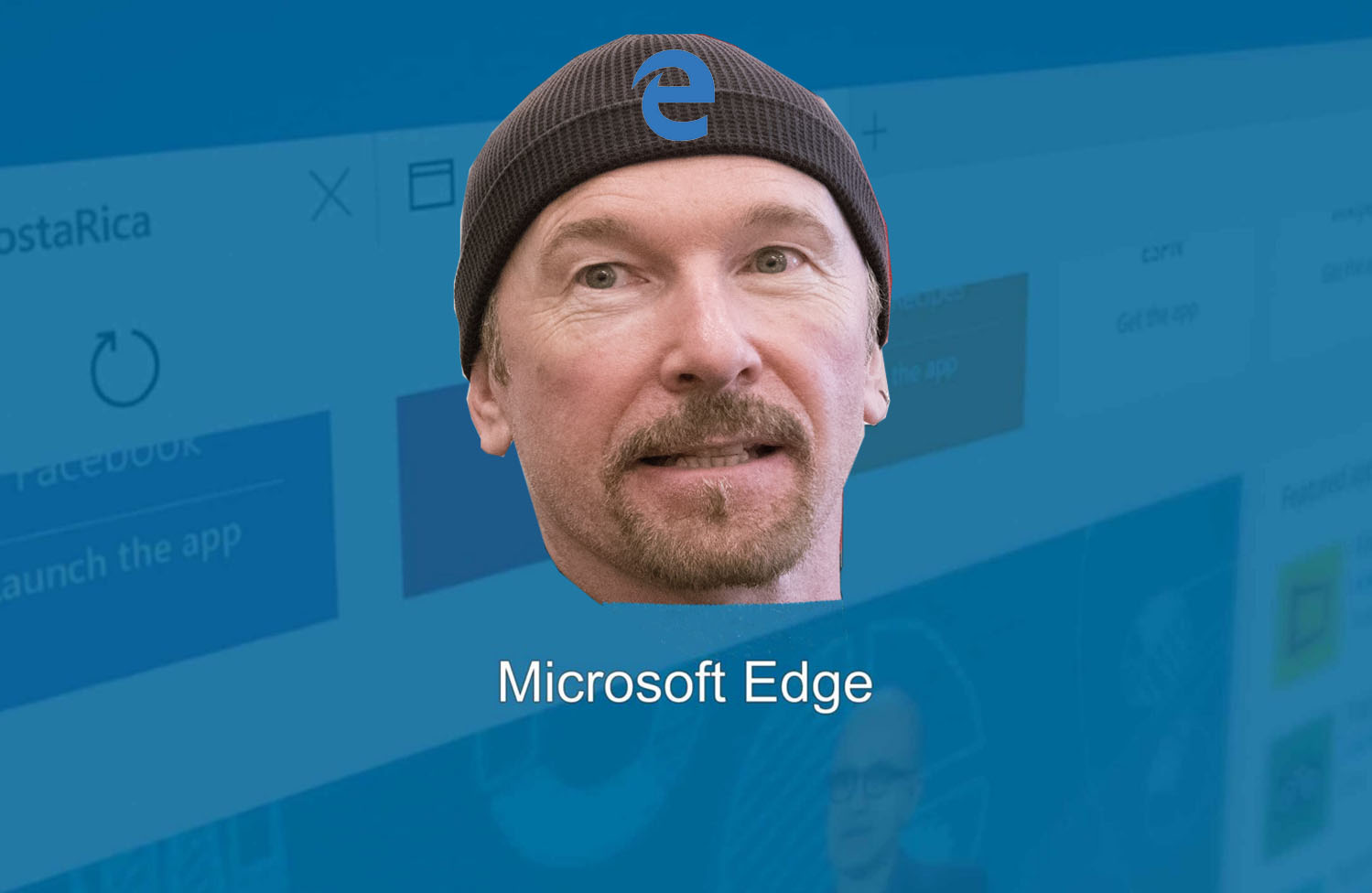 Socrates once suggested that the only true wisdom is in knowing you know nothing. While I am by no means an expert on ancient Greek philosophers, I have taken Socrates' words to mean something slightly different. I believe true wisdom is knowing when what you know, and have put to practice, no longer holds true, and at that point, one should accept this notion and seek out knowledge to correct one's misunderstanding. In the simplest of terms, fail forward. Take your mistakes in stride and correct them on the second, third, or however many tries you've attempted thus far. Several years ago, Microsoft (MSFT) felt the need to stay relevant in the internet browser space, given that most computer users had switched to Google Chrome, the sleek, easy-to-use browser developed by the world's favorite search engine. The brains responsible for the archaic Internet Explorer brand concocted a new, hip browser called Microsoft Edge. 
Edge was all things a web browser should be; simple to use, a pleasant user interface, not too many overbearing bells and whistles. Alas, no matter how hard Microsoft (MSFT) tried, Edge just wasn't catching on. According to the U.S. Government's Digital Analytics Program (DAP), over the course of the last six months, Microsoft Edge's browser usage has dropped below its predecessor, Internet Explorer. 
Microsoft Edge hasn't gained significant traction since the appeal of the browser first wore off in the months following its 2015 release. In the last few weeks, rumors have spread that Microsoft Edge's developers are bailing on EdgeHTML, the rendering engine that powers the subpar browser, and building out an entirely new web browser powered by Chromium, the same platform that power's Google (GOOGL) Chrome. According to TechCrunch, Microsoft expects to release a first developer preview of the new browser sometime next year. 
Microsoft announced their plans to scrap Edge, and start fresh, in a blog post on the company website: 
"For the past few years, Microsoft has meaningfully increased participation in the open source software (OSS) community, becoming one of the world's largest supporters of OSS projects. Today we're announcing that we intend to adopt the Chromium open source project in the development of Microsoft Edge on the desktop to create better web compatibility for our customers and less fragmentation the web for all web developers."

–Blog Post Regarding Future of Microsoft Edge 
Touching on Microsoft's (MSFT) foray into the OSS community, the company has shown tremendous promise in the market over the past few months. At the tail end of October, Microsoft (MSFT) announced that it had finalized plans to snag GitHub, the SF-based collaborative platform built for developers around the world to share code, discover innovative approaches to solving issues and, ultimately, develop better software for consumers, for $7.5 billion in stock options. The acquisition was meant to show the industry that, after years of evading and shutting down open-source software and programs, Microsoft (MSFT) decided it was high time to join the party. 
With Microsoft's (MSFT) utilization of the Chromium platform for developing their new browser comes with the understanding that the company will increase its involvement in the OSS space, and not simply feed off the success of Google's (GOOGL) open-source platform. In an effort to extend the reach of the new Microsoft Edge release, Microsoft (MSFT) plans on optimizing the browser to it can be used on Apple's (AAPL) MacOS operating system. Assuming the rollout of the browser ends up successful, it will be Microsoft's (MSFT) first web browser on Mac since Internet Explorer for Mac in June 2003, according to several sources. 
"Microsoft Edge will now be delivered and updated for all supported versions of Windows and on a more frequent cadence. We also expect this work to enable us to bring Microsoft Edge to other platforms like macOS."

–Microsoft Announcement Regarding Microsoft Edge 
Apple Hopes Everything Is Bigger In Texas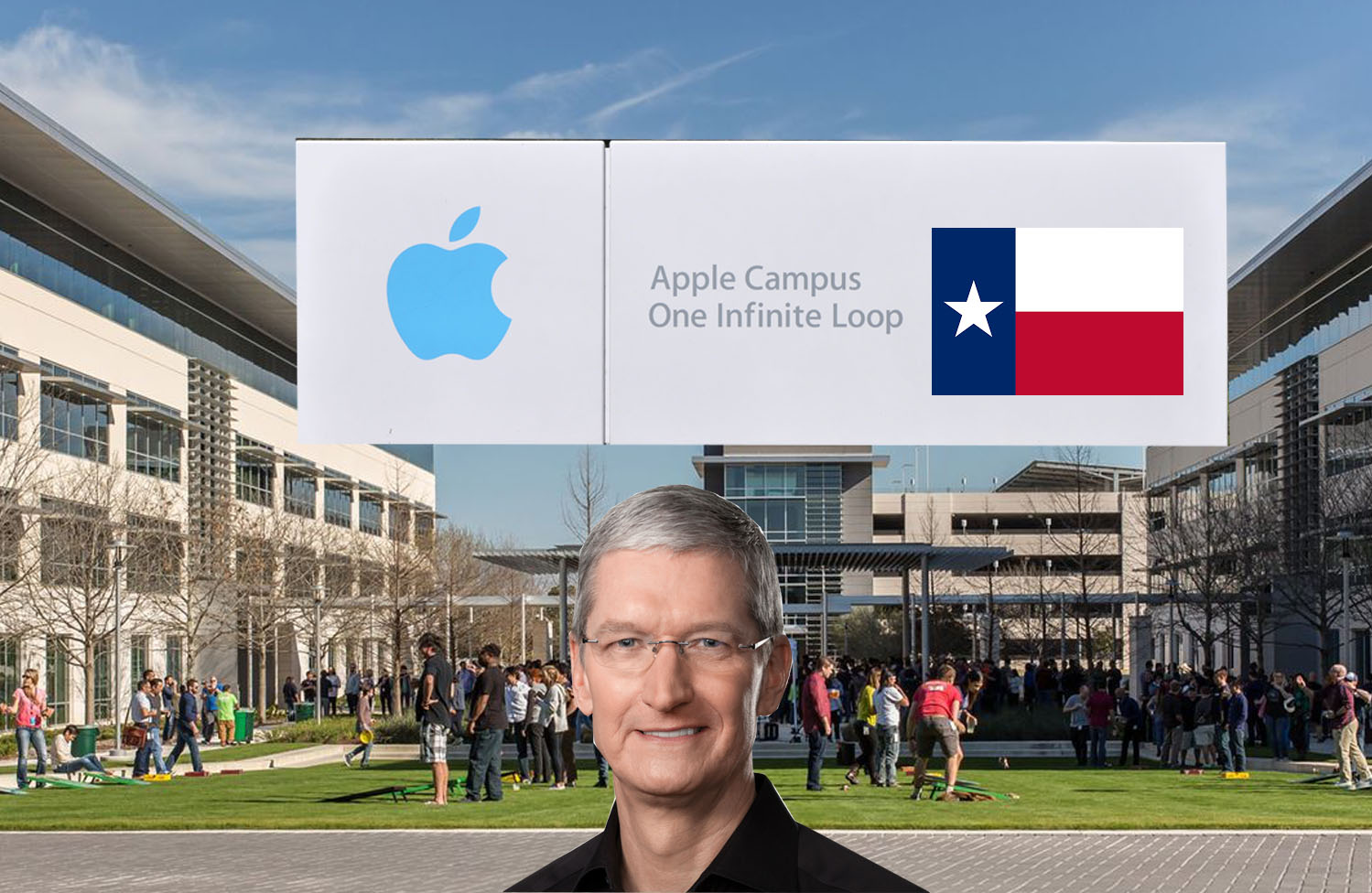 A midlife crisis is a beautiful moment in a person's life when they recognize how much they've accomplished, and come up with creative ways to make dreams they put on hold years earlier into reality in the present, but this is the best case scenario. You also have people who lose their minds, head to the nearest Supreme store to buy an outfit that "suits their new lifestyle," and soon after that they lease a Porsche. However, companies, like individuals, can also go through a transitional phase akin to a mid-life crisis, where products aren't selling as well, and maybe the original aesthetic of the company needs a facelift. I believe Apple (AAPL) is a few steps away from the Supreme store as we speak. 
In recent news, iPhone sales, specifically the iPhone XR, have failed to meet the company's expectations. The decrease in demand could be from the design of the new device, but most experts say the product's abnormally expensive price tag has broken the spell that historically bound consumers to buy every new Apple (AAPL) product on the market. In addition to decreased demand, Japan Display, Apple's (AAPL) screen supplier in the East Asian markets, has cut its production of displays and its forecast growth, according to GizmoChina. 
"For Japan Display, around 80 percent of its overall revenue is generated through the production of the display panel for smartphones. [The] majority of those earning is dependent on its business with Apple. Earlier, the company has reported sales forecast growth in the range of 10 percent to 20 percent. However, last month, the company lowered the numbers to between 5 percent to 15 percent ending in March 2019. It is also cutting its operating profit margin estimate."

–GizmoChina 
Apple (AAPL) was the most valuable company in the world for years, offering sleek, beautifully designed products that, while more expensive than similar products offered by competitors, entranced consumers to want everything with an "i" in front of it. Earlier this month, Microsoft (MSFT) overtook Apple (AAPL) as the most valuable company in the world, in terms of market capitalization, with a cap of $848.98 billion. Given the above information, I think it's more than fair to say that Apple (AAPL) is due for their mid-life crisis. Rather than buy expensive sports cars and flashy streetwear, Apple (AAPL) did what any innovative tech company in need of change would do, they bought a new campus. 
Any Apple (AAPL) fan knows that all news is speculative until Tim Cook, the successive CEO to the late Steve Jobs, makes it official with a press conference whilst wearing a black long-sleeved t-shirt. Staying true to form, Cook made the announcement for Apple's (AAPL)  new Austin campus on Thursday morning. 
"Apple is proud to bring new investment, jobs, and opportunity to cities across the United States and to significantly deepen our quarter-century partnership with the city and people of Austin. Talent, creativity, and tomorrow's breakthrough ideas aren't limited by region or zip code, and, with this new expansion, we're redoubling our commitment to cultivating the high-tech sector and workforce nationwide."
–Tim Cook, Chief Executive Officer, Apple 
According to reports, the Austin (Texas) campus will cost Apple (AAPL) $1 billion in building costs, but the company has made it clear that the new space 133-acre space will generate an initial 5,000 jobs with the potential to add 10,000 more in the future. Building campuses are all the rage in tech right now largely in part to the craze that ensued following Amazon's announcement of their HQ2 campaign. Amazon's (AMZN) newest $5 billion campus, to be built in the heart of Queens, New York, is said to bring no less than 25,000 jobs to the city over the next ten years. Given that every idea Amazon (AMZN) creates turns to gold, Apple (AAPL) couldn't help but follow suit. In terms of initial responses to Apple's announcement, the news has been positive. Texas Governor Greg Abbott gave a statement indicative of his support:
"Their decision to expand operations in our state is a testament to the high-quality workforce and unmatched economic environment that Texas offers. I thank Apple for this tremendous investment in Texas, and  I look forward to building upon our strong partnership to create an even brighter future for the Lone Star State."

–Governor Greg Abbott (R-TX)
The One Tech Stock To Watch Amid New Market Growth
We are witnessing the biggest Enterprise technology revolution since the Internet, and the vast majority of investors are missing out on the action.
In 2011, Marc Andreessen – the legendary venture capitalist – proclaimed that "software is eating the world." Seven years later, it's clear he was right.
Globalization has put enormous pressure on businesses to reduce costs, especially in "peripheral" divisions like information-technology. Outsourcing of functions like legal, accounting and HR has been a trend for decades. This trend is extending to IT departments, which are now outsourced to companies that specialize in streamlining technology operations and consolidating costs.
Upstart nDivision, Inc. (NDVN) has anticipated this transition and aims to capitalize on an emerging market. 
Just as iCloud has revolutionized the way we file, sort and store information, nDivision changes the way we manage Enterprise technology by deploying cloud-based intelligent automation and replacing human labor with digital labor.

If you're not already following nDivision, Inc (NDVN) – here are 5 reasons you need to pay attention:
A $335 Billion Innovation Wave
Who is nDivision?
Case Study: Noble Drilling Services
Acquisition Activity Heating Up
nDivision & You
A $335 Billion Innovation Wave
Because companies like nDivision, Inc. (NDVN)– are cracking into this billion dollar market with unparalleled technology, they could stand to be big winners.
According to BCG Henderson, an estimated $23 billion in venture capital funding has poured into the Enterprise IT market since 2010.
With dwindling resources and growing expectations, IT Departments are in a bind. That's where nDivsion (NDVN) comes in. They offer a competitive advantage in the digital age by providing companies with efficient and reliable solutions for core business functions in a market where demand for these solutions continues to rapidly increase.
Who is nDivision?
nDivision, Inc. (NDVN) uses intelligent automation to address the problem of IT inefficiency and reduce cost basis.
Their solution is 3-fold:
To deploy intelligent automation to replace 50-80% of human labor with digital labor.
To reduce IT operation costs and improve service levels, while lowering error rates
To enable IT to tackle the project backlog and help the business become more efficient, effective and profitable.
Any good business owner knows that operating in a cost effective manner is paramount to profitability.
The first step to maximizing profits is reducing internal costs. Companies often have a constrained IT budget and staff spread thinly across multiple technologies. Employees can be a risk. They require a fixed cost with little control over their output and efficiency.
By automating these systems, nDivision (NDVN) lowers costs, provides predictable outcomes, and generates faster results. In addition, automated systems integrate security protocols that protect against the misuse of sensitive information. They also provide feedback; analytics and big data help improve and streamline services.
In plain English: they disrupt how IT is delivered.
And face it, a cheaper, well-programmed machine that will outperform even your best employee is a smart investment.
nDivision (NDVN) is the future of IT.
Case Study: Noble Drilling Services
Currently, nDivision (NDVN) automates IT for 100 customers across 45 countries and 6 continents.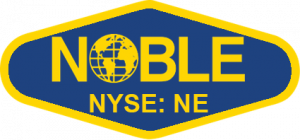 Dell resells nDivision's services across the US, and Microsoft has recently started to recommend nDivision's services to its strategic customers.
They're big time.
For example, take Noble Corporation (NYSE: NE) – a $1.4 billion offshore oil & gas drilling contractor that operates with Royal Dutch Shell, Statoil and Saudi Aramco.
Like many smart companies, they wanted to reduce IT costs.
They turned to nDivision (NDVN) to solve the problem.
Noble replaced 19 of 25 IT operations and help desk staff with their software. In doing so, Noble cut labor costs by $2.3 million per year, while streamlining and automating operations.
The nDivision (NDVN) service, on the other hand, costs $950k per year. That's a total of $1.35 million in annual savings.
After just 12 months, nDivision (NDVN) helped Noble save an additional $250k per year by consolidating and shrinking their IT infrastructure.
In total, Noble cut technology services costs by 70% with nDivision's services.
The best part? Noble's IT incident ticket backlog collapsed from 1,500 to 750 in the first week with nDivision (NDVN), indicating performance had improved dramatically.
With results like these, the industry is taking notice.
With more attention, nDivision (NDVN) is moving to rapidly expand their client base.
Acquisition Activity Is Heating Up In The $226 Billion Managed Services Industry
The technology industry, and especially the segment that nDivision (NDVN) is in right
now is increasingly ripe for mergers and acquisitions.
IBM, for example, has made more than 160 acquisitions since 2000 alone, from database services to cloud management, cybersecurity, big data, and networking solutions.
In 2017, Amazon acquired a record ten startups including Harvest.ai, Thinkbox Software, Do.com, Souq.com, GameSparks, Graphiq, Wing.ae, and Body Labs.
Most of those acquisitions were to support Amazon Web Services (AWS) growth.
Google recently completed a $50 million acquisition of Xively to incorporate their LogMeIn division into their broader Google Cloud Platform team.
With an increasing number of acquisitions in this sector, nDivision (NDVN) could soon wind up as a trophy buyout target or better yet, carve out its own footprint, which already may be underway:
nDivision Completes Accretive Acquisition of 58 Managed Services Contracts
nDivision (NDVN) acquired 58 annual Managed Services contracts from a Managed Services Provider in West Texas.
Based on results so far, the acquired contracts are expected to increase nDivision's annual revenue by approximately $850,000, while generating approximately 65 percent gross margin. The acquisition gives nDivision a foothold in the West Texas markets through its new local presence.
nDivision enhanced its new customers' service by deploying its staffed Network Operations Center (nD NOC) which provides 24/7 support. It is also using its technology experts to provide additional layers of technical expertise to supplement the team transferring to nDivision. nDivision expects that deployment of its IT automation solutions to replace human labor with digital labor, will further shorten remediation times and elevate service levels for the new customers.
"With our West Texas team on board, nDivision will provide small and medium customers in the region with the same enterprise-class services our largest global customers have come to expect," said Alan Hixon, Chairman and CEO of nDivision.
 nDivision (NDVN) & You
When you have first mover advantage, you must seize it. That's precisely what nDivision, Inc. (NDVN) is doing with their aggressive growth strategy.
They target both Midmarket ($100m-$500m in revenues) and Large enterprise ($500m-$5bn in revenues) clients with 200-1,000+ IT users.
On March 2, 2018, nDivision (NDVN) finalized the acquisition of 58 Managed Services contracts from Gamwell Technologies for $1.2 million, spread over 3 years.
These contracts will add roughly $1 million per year of annual recurring revenue. With margins of 80% – nDivision (NDVN) anticipates an $800k annual profit.
It could take them to breakeven and positive cash flow.
Acquisitions aren't their only strategy either.
Recently, nDivision (NDVN) became one of only two Dell partners in the U.S. providing Managed IT and End User Help Desk services to its customers.
They are now Dell's preferred partner for large deals.
Because of this, nDivision (NDVN) can leverage Dell's 8,000+ sales B2B representatives to reach a massive Enterprise customer base – maximum potential with minimal investment.
They are also a Managed Services partner for NTT Data, a $7 billion company, and they're pursuing a partnership with UNISYS, an American global information technology company.
nDivision (NDVN) expanded to introduce a Sales Agent program in 2016.
Sales Agents introduce nDivision (NDVN) services to customers they have a trusted relationship with, helping sell their Managed Services and End User Help Desk services on commission.
The first deal closed in 2017 at $223k per year. With proven results, they anticipate scaling up this program in 2018 and beyond.
Between nDivision's acquisitions, partnerships and promising sales agent program, they have the ability to onboard new clients significantly faster than their competition.
With this team driving the action, the prospects for nDivision (NDVN) are incredibly bright. Likewise, the opportunity for investors is clear.
But, there's a clock on it. Opportunities like this don't last long.
A Proven Team of Entrepreneurs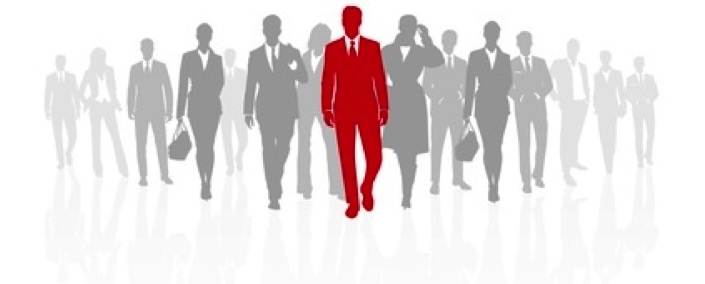 When you consider what nDivision, Inc. (NDVN) has already accomplished, its clear this company has what it takes to execute their growth plan.
But, if you still have any doubts – take a look at their incredible team.
Alan Hixon – Chief Executive Officer
He built an $80m IT services company with 500 employees from start-up, in five years, and was responsible for strategy, key partnerships, finance, sales & marketing.
Mike Beavers – Chief Commercial Officer 
He built the delivery capability for a Managed Services Provider that grew to $40m in 2.5 years, and was responsible for driving recurring revenue growth.
Justin Roby – Chief Technology Officer
He is one of the most certified consultants in the U.S., and owner of an IT business. He's responsible for driving efficiency gains and competitive advantage.
Justin is also the brain behind nDivision (NDVN)'s state-of-the-art technology.
Brad Wiggins – Chief Administrative Officer
Brad built an IT reseller business from the ground up. He's responsible for corporate governance, and is set to take a leading role in acquisitions.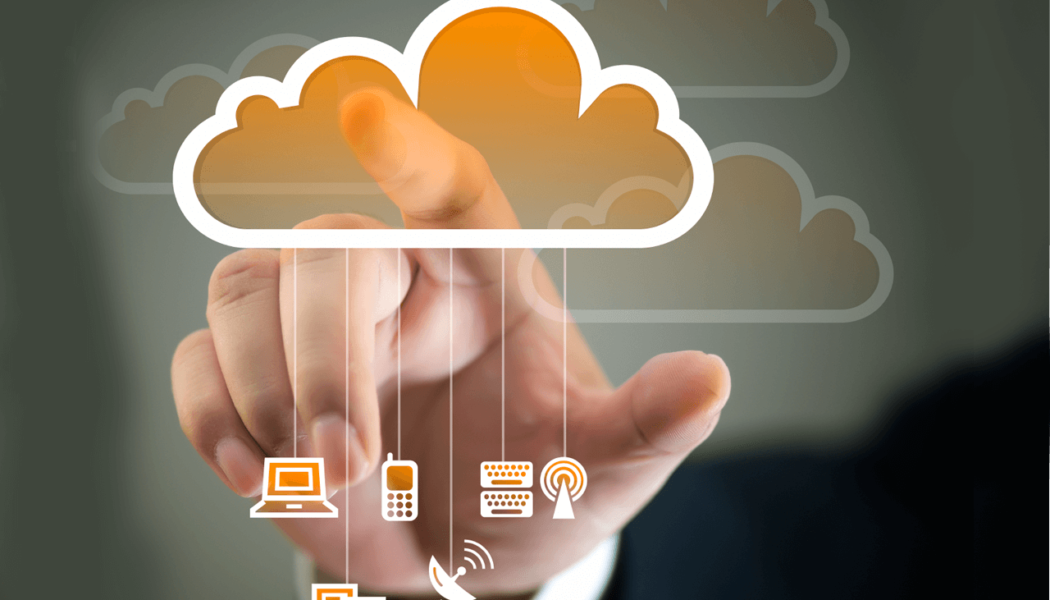 ---
Disclaimer: Pursuant to an agreement between MIDAM VENTURES, LLC, an affiliate of JSG COMMUNICATIONS LLC, and Esta Global Communications, we were hired for a period from 7/30/2018 – 1/6/2019  to publicly disseminate information about (NDVN) including on the Website and other media including Facebook and Twitter. We are being paid $25,000 (CASH) for & were paid "0" shares of restricted common shares. We own zero shares of (NDVN). We may buy or sell additional shares of (NDVN) in the open market at any time, including before, during or after the Website and Information, provide public dissemination of favorable Information. Click Here For Full Disclaimer.
Investors See New Opportunity In Sports Technology: Cognitive Tech Industry Worth $7.5 Billion & This Company Has The Winning Strategy
It may seem like stating the obvious but for athletes of all skill levels, there is always room for improvement, and right now investors could have the opportunity to score big. An individual's athletic ability is traditionally measured by their speed, strength, agility, and endurance. Rarely is one's cognitive development taken into consideration with their capacity to perform.
Take, for example, a Major League Baseball player, standing at home plate, ferociously awaiting their home-run pitch. From the time the pitcher throws a 95-mph fastball until it gets to the plate is roughly 430 milliseconds. On average, it takes 150 milliseconds for a Major Leaguer to get their bat around, leaving tens of milliseconds on the middle to decree whether to swing or not.
If the batter manages to connect with the ball, it's based on the player's years in developing the processing speed and reaction time needed to hit that ball; both are factors of cognitive development. Cognitive assessment technology for professional athletic development represents a multi-billion dollar industry that is piping hot with investor opportunities. As athletes recognize a never-before-seen realm of competitive edge over their opponents, one company, in particular, has what it takes to get ahead of the ball and connect.
ESPN Says That This Is A True First! XSport Global, Inc. (XSPT) Knows The Future Of Peak Performance & Investors Could Score Big Points!
Every seasoned athlete knows that every sport, be it basketball or golf, is ultimately a test of cognition. When we watch NBA players like Lebron James hit a game-winning 3-pointer or professional golfers like Tiger Woods putt their way to a PGA trophy, rarely do we consider their mental toughness and ability to perform under stress.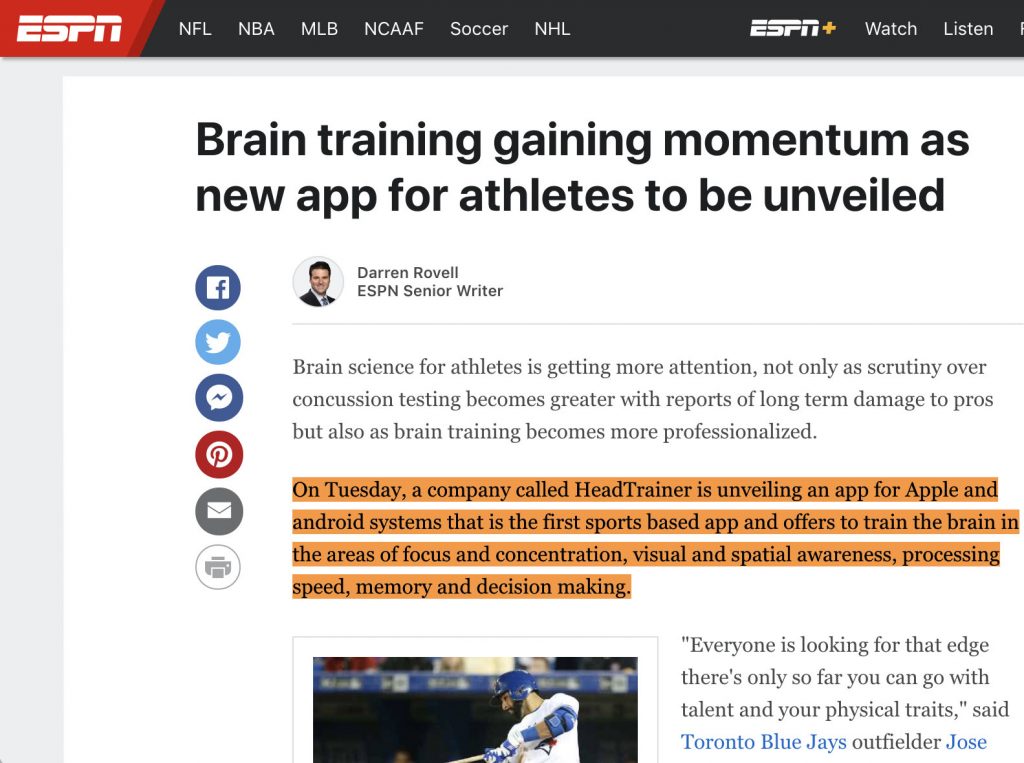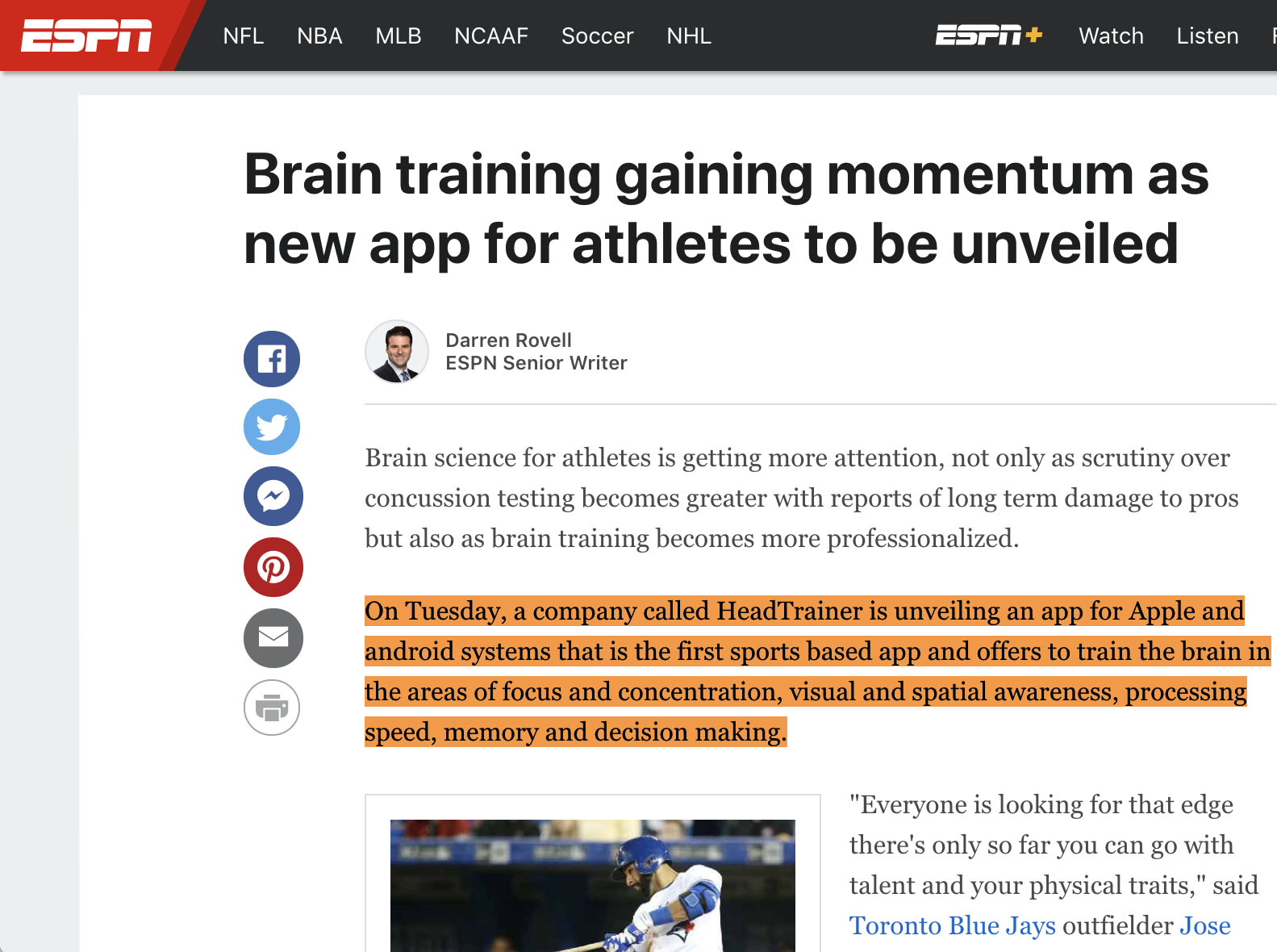 Enter XSport Global, Inc. (XSPT). This company is leading the cognitive assessment technology industry as they seek to further the success of high-performance athletes around the world through "leading sciences, innovative technologies, and pioneering digital media."
The opportunity that XSport (XSPT) presents right now could be unparalleled as the market is wide open for this technology to take hold. Keep in mind that all of this is happening while XSport is showing no signs of slowing down. In September 2017, XSport (XSPT) strategically acquired Head Trainer, Inc; an innovative tech company focused on improving cognitive functioning for high-performance athletes through the use of their user-friendly mobile applications.
ESPN Senior Writer, Darren Rovell said[i] the HeadTrainer app "is the first sports-based app and offers to train the brain in the areas of focus and concentration, visual and spatial awareness, processing speed, memory, and decision-making."
But unlike other sports technology and app development companies, HeadTrainer already has a laundry list of athletes endorsing the technology! Philadelphia Phillies outfielder Jose Bautista, golfer Rickie Fowler, racecar driver Dale Earnhardt Jr., football player Richard Sherman, and soccer player Alex Morgan, among others, are endorsing the new tool.
"Everyone is looking for that edge there's only so far you can go with talent and your physical traits…The mental part of the game is the hardest to explain because you can feel it and, the sense was that until now you couldn't practice it like having pitches thrown to you or fielding fly balls."

– Jose Bautista, Philadelphia Phillies
Brain Training Is Important, And Investors Should Pay Attention Now
XSport (XSPT), through the acquisition of Head Trainer, Inc. and their powerful mobile app, is creating an opportunity for athletes around the world to reach their full potential and take rise above the competition in their sports.
As the awareness of brain fitness rises among individuals and professional athletes, the demand for cognitive development technology increases. According to their official website, the Head Trainer app is designed to "engage and improve cognitive skills in five key area: Focus/Concentration, Visual-Spatial Awareness, Decision Making, Memory and Processing Speed."
Cognitive skills are the core skills that the brain uses to think, learn, and, in the case of sports, perform. If professional athletes want to strengthen their game, they need to strengthen their mind, and the Head Trainer App, backed by XSport, is the key to unlocking an athlete's peak mental capacity.
According to a recent market research report[ii] published by cognitive assessment industry professionals, the global assessment and training market is set to grow from $1.98 billion in 2018 to $8.06 billion by 2021, at a "Compound Annual Growth Rate (CAGR) of 32.3%. Current cognitive training systems are generally designed for non-athletic training where a subject is in a calm, quiet environment. Along including traditional sight and touch cognitive training modules, XSport (XSPT), by contrast, is building its technology around replicating a true sporting event environment.
For instance, XSport (XSPT) can incorporate outside and background noise in future releases. By utilizing headphones with environment-specific, programmed noise, audio tracks, and prompts, the company has created its product with an integrated audio track, sight, touch, and sound training systems that allows the athlete to train in an environment that is similar to the actual competition. This fact alone could set XSport (XSPT) above and beyond its competition.
And the writing could already be on the wall for investors. The Brain Health Devices Market is expected to have a profoundly favorable outlook for the next five years 2018-2026 according to a recently released Brain Health Devices Market research report[iii]. Part of this growth is expected to be fueled by significant market developments like mergers and acquisitions. Big deals are already being struck.
For example, Vivity Labs Inc., the makers of Fit Brains Trainer, which offers a suite of brain-training exercises, was acquired by Rosetta Stone for $12 million[iv]. And though full details have not been disclosed, Hachette Livre, a company that delivered revenue of €2.289B in 2017, acquired a majority stake in Brainbow, which created its brain training application for non-sports based cognitive education[v].
The momentum is evident, and now XSport (XSPT) could be presenting a unique opportunity in the market specifically for cognitive function in sports applications.
Know Thy Self, Know Thy Enemy. A Thousand Battles, A Thousand Victories
Every coach worth their weight in wisdom knows that the key to beating the competition is extensive knowledge of their strengths and weaknesses. In one of their recent annual fiscal reports[vi], Head Trainer, Inc., indicated that they were well aware of several companies in the industry that have developed rudimentary versions of cognitive training platforms, but believe that their product is far superior.
XSport's biggest rival in the cognitive assessment space is Cogstate Ltd a science and technology solutions company based in Australia. The company's goal, according to their official site, is to "invest in enhanced solutions to meet the current and future needs of clinical trials in central nervous system indications."
While this is admirable and will benefit approaches to cognitive medicine, Cogstate's short-sighted vision comes nowhere close to rapidly growing industry surrounding the application of cognitive assessment for athletes. This narrow focus seeks to "simplify the measurement of cognition," and nothing else.
Market analysts looking at the cognitive assessment market should take this as an indication that there may be nothing standing in the way of XSport's (XSPT) dominance over the sector. Don't just limit the company to its strategic investment in the improvement of athletic mental performance either.
XSport (XSPT) Strategically Advances Into Corporate Holding Space Through Acquisition and Partnership with Shift Now, Inc.
Like any large market leader in their respective field, XSport (XSPT) is taking a strategic approach to the market and ensuring that it can handle a full-scale sports technology and media holding business. This is all while remaining focused on developing "disruptive sports-centric technologies and related media projects around the world."
In early September 2018, XSport (XSPT) announced the acquisition of the Greensboro-based, brand agency, Shift Now, Inc., a "full-service creative and digital marketing" firm.
"With the acquisition of Shift Now, a profitable and scalable revenue generating firm, coupled with the outstanding team of professional employees Kristi Griggs has attracted, we now have our own leading agency to magnify our brands and transform the overall market. This highly complementary acquisition of Shift Now will serve as the foundation for XSport Global to develop our brands for the youth sports market without having to pay the high-margin, billable hours of outside creative agencies." -Robert Finigan, CEO of XSport Global
The deal gives XSport (XSPT) round-the-clock access to innovative approaches to marketing and will allow for Head Trainer, Inc. and XSport's other holdings to strategically reach market investors, and target desired audiences.
As XSport (XSPT) shifts their focus to building out their corporate holdings, the addition of Shift Now, Inc with more than $3 million in annual revenue, presents an opportunity that can be vertically integrated into their business model. With investment potential growing by the second, XSport is designing their corporate infrastructure to be scalable and adaptive to the needs of consumers and market investors alike.
XSport (XSPT): Built By A Leading Roster Of Industry Professionals
XSport (XSPT) has been built and is being led by a team driven by success. Dr. Brian Monteleone, a Charlotte-based sports psychologist, helped build the framework for HeadTrainer. During his 25 year career, Dr. Monteleone has worked in private practice, as a sports psychologist, Clinical Coordinator for an inpatient psychiatric and substance abuse hospitals, Clinical Director of a federally funded juvenile boot camp program, and counselor in a residential treatment center for dually-diagnosed adolescents.
In addition to Monteleone, Dr. Claude T. Moorman, III helped lead the charge to develop the specific sports-themed challenges that would be fun while also testing the brain's vital cognitive areas. With the goal of getting people to recognize that cognition is a huge part of performance, the team designed a platform geared toward sharpening cognitive abilities specific to sports.
Once a team doctor for the Baltimore Ravens, Dr. Claude Moorman, also has a wealth of experience tending to athletes at the highest levels. Atrium Health, previously Carolinas HealthCare System, named Claude "T." Moorman, III, MD as the new president of Atrium Health's musculoskeletal institute and The Edward N. Hanley, Jr. Endowed Chair of the Department of Orthopedic Surgery.

Dr. Moorman also served as executive director of the James R. Urbanski Sports Sciences Institute at Duke University Medical Center, professor and vice chairman of the Department of Orthopedics and head team physician for Duke University Athletics.
Robert Finigan, XSport's (XSPT) Chief Executive Officer, has a reputation in brand development that speaks for itself. Throughout his career, Finigan has served in various C-level roles for global companies in technology, health and Wellness and Media, in addition to several consulting and strategy firms, and has been recognized for many award-winning brand identity initiatives.
Robert also recognizes the importance of giving back to the community. In recent years, Finigan has served as President of the Heart and Soul Foundation; a 501(3)c focused on supporting and redefining music education. Finigan's consumer and industry savvy, coupled with the vision of XSport, gives the company that competitive advantage that it needs to succeed.
Furthermore, Hank Durschlag is the Founder and Chairman of the Board of Directors of HeadTrainer, Inc. Mr. Durschlag previously served a President of Double Eagle Holdings, LLC, and as CEO of HealthSport, Inc., both R&D companies involved in the development of nutraceutical and other products for professional and amateur athletes. Hank was a founding partner and served as President of GlucoTec, Inc. (now Glytec Systems), a developer of FDA-approved software related to intravenous dosing of medications and other fluids.
Mr. Durschlag was also the Vice President of Sales & Marketing for Diabetes Management Services, Inc. (DMS), a national diabetes products and service company with treatment modules focusing on acute care, and women's health. Hank received a Bachelor's Degree from California University of Pennsylvania, California, PA, and a Master's Degree in Business Administration from Clemson University, Clemson, SC.
The Game Has Only Just Begun
Old school agents and young reporters have recently shifted focus on what the next "Moneyball phenomena" will be. Mental, emotional, and health metrics are some of the common data points that these thinkers forecast will be part of the next sports analytical movement.
XSport (XSPT), backed by a roster of professional athletes and brand ambassadors, is leading the cognitive assessment industry to help athletes achieve their full potential. With HeadTrainer, Inc. and their mobile application, XSport (XSPT) can rise above the rest.
What separates HeadTrainer from other "brain-training" apps is not only the sports-themed user experience but the robust audio and video components – incorporating interactive messages and positive reinforcement from some of the top athletes in sports along with distractive sounds to help enhance the focus and concentration component of training.
"If I can process information faster and make decisions sooner, I can react quicker, and that can be the difference between a first down for my opponent or a pick-six for my team. The smart player wins." – Richard Sherman, NFL Seattle Seahawks, San Francisco 49ers
With rapid advancements in technology, the adoption of cognitive assessment solutions is expected to result in massive market growth opportunities in the next five years. Because of the growing need for professional athletes to enhance their cognitive functions and annihilate their competition, this technology could build out its own niche within the sector.
The next big boom in the sports performance industry is technology designed to improve cognitive functions. Young athletes entering the professional levels of their sports are failing to recognize the importance of brain development. Factors like decision-making, processing speed, visual-spatial awareness, and reaction time will separate athletes from the pack, and XSport (XSPT) could lead athletes and investors to victory.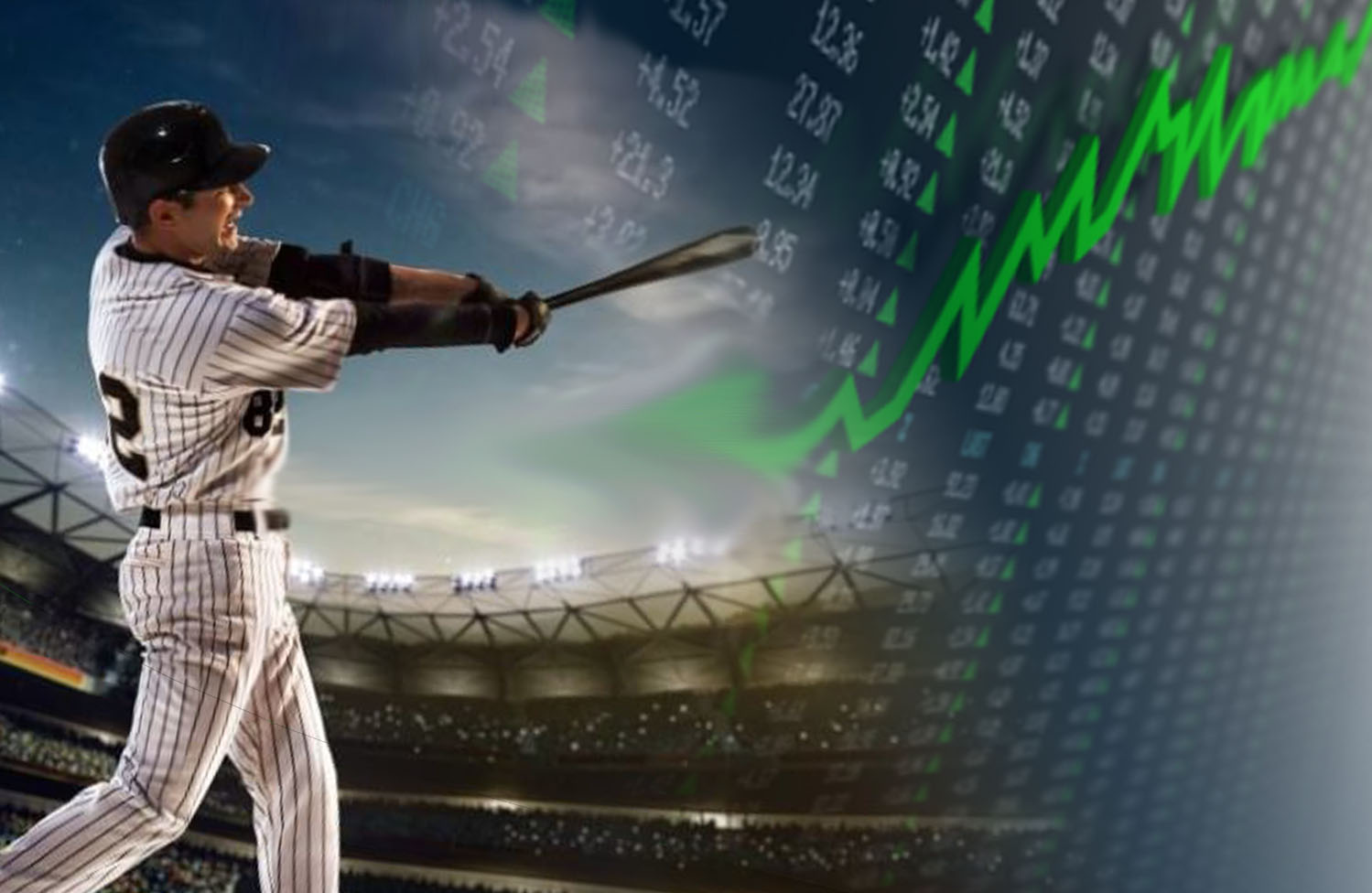 End Notes:
[i] Darren Rovell: http://www.espn.com/espn/story/_/id/13086476/brain-training-gaining-momentum-new-app-athletes-unveiled
[ii] Market research report: https://www.marketsandmarkets.com/Market-Reports/cognitive-assessment-market-1039.html
[iii] Brain Health Research Report https://www.industrychronicle.com/brain-health-devices-market-exclusive-analysis-by-industry-recent-trends-size-and-forecast-up-to-2026/
[iv] Rosetta Stone acquires Vivity Labs https://www.fastcompany.com/3023881/rosetta-stone-buys-brain-training-app-seeks-to-expand-beyond-language-learning
[v] Hachette Livre acquisition of majority stake in Brainbow https://www.forbes.com/sites/ellenduffer/2016/12/31/hachette-livre-acquires-majority-stake-in-brainbow/
[vi] XSPT Financial report: https://www.sec.gov/Archives/edgar/data/1628104/000114036118014328/form10k.htm
DISCLAIMER: Pursuant to an agreement between MIDAM VENTURES, LLC an affiliate of JSG COMMUNICATIONS LLC and XSport Global, Inc. we were hired for a period from 11/4/2018 – 1/4/2019 to publicly disseminate information about XSport Global, Inc. including on the Website and other media including Facebook and Twitter. We were paid $50,000 (CASH) for & were paid "0" shares of restricted common shares. We own zero shares of XSport Global, Inc., which we purchased in the open market. We may buy or sell additional shares of XSport Global, Inc. in the open market at any time, including before, during or after the Website and Information, provide public dissemination of favorable Information. Click Here For Full Disclaimer
Search Stock Price (StockPrice.com)