Can The Trend Continue?
One of the sectors that has proved to be a treasure trove for stock investors over the course of the past decade or so is the biotech sector. Investors have managed to create a lot of wealth during this period by investing in a wide range of biotech stocks.
If experts are to be believed, then the sector is going to continue to grow in the years to come. An investor would need to watch the market closely if he is to discover winners from the biotech sector. Here is a look at two biotech stocks that could be watched.
Biotech Stocks Making Big Moves #1:
Tetraphase Pharmaceuticals
The first biotech stock that could be put into the watch list is that of Tetraphase Pharmaceuticals Inc (NASDAQ:TTPH). The Tetraphase stock rallied by as much as 50% last week and it would be only natural for investors to start taking notice.
That being said, it should be noted that there has been no news with regards to the company's business, that could have moved the stock by that a degree.
Read More
 Back in November, Tetraphase announced its financial results for the third quarter and it managed to beat analysts' estimates with regards to its loss per share. It posted losses of $6 per share, which was lower than analysts' estimates of $6.27 a share. It could be worthwhile to track this stock over the coming days considering the pull-back it saw on Friday.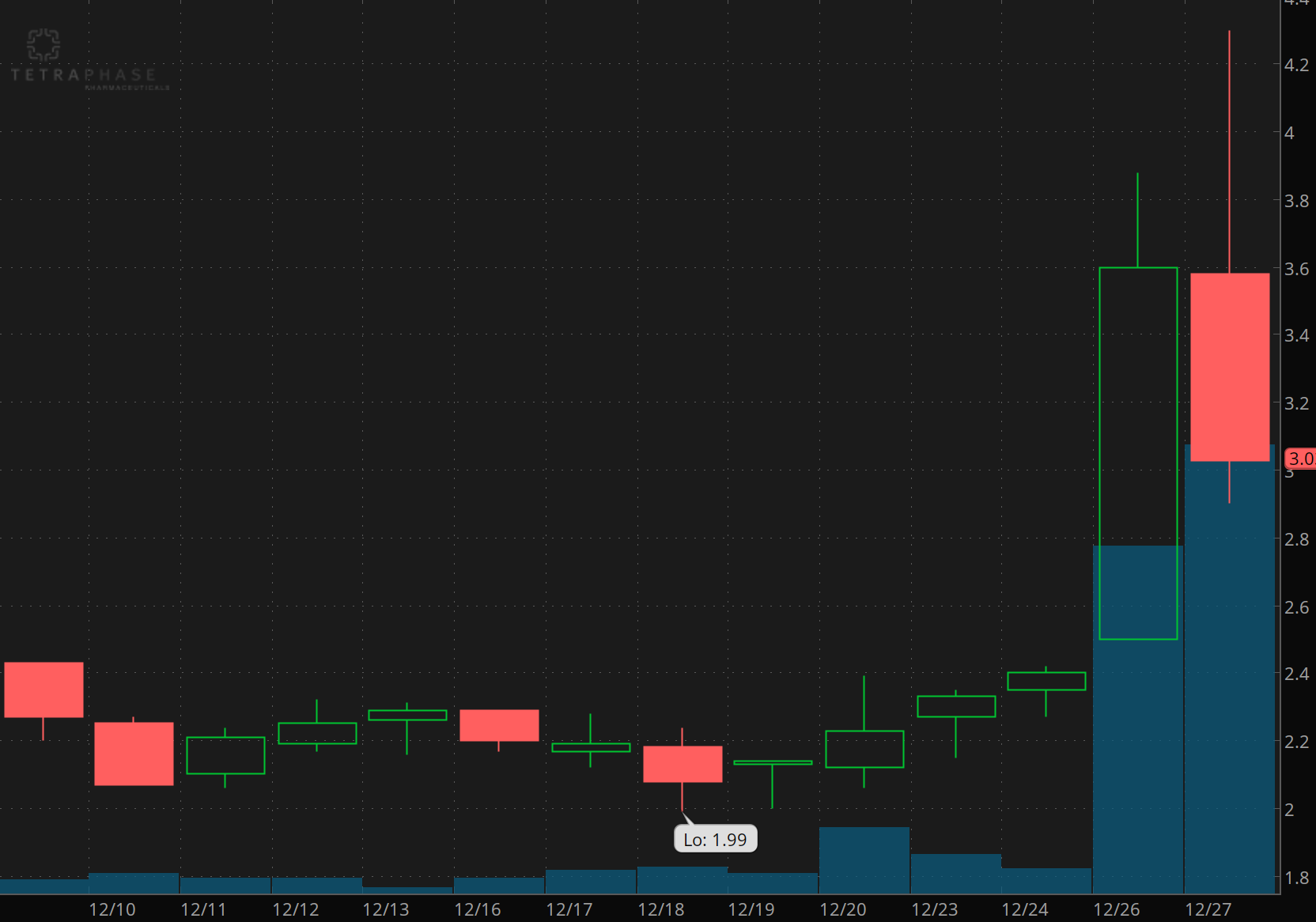 Biotech Stocks Making Big Moves #2:
Can-Fite BioPharma
The other biotech stock that made considerable gains on Thursday was Can-Fite BioPharma Ltd. (NYSE:CANF). It gained as much as 30.54% after making a major announcement. Yesterday, Can-Fite announced that the Chief Executive Officer of medical cannabis firm Univo Pharmaceuticals, Golan Bitton, was elected to the company's board.
[Read More] Gold Prices Hold The Line Amid Stock Market Breakout
Earlier this year, the two companies had signed an agreement to develop pharmaceutical products derived from cannabis. The rally in the stock was not surprising following the announcement and investors could track this stock closely in the coming days for fresh updates.